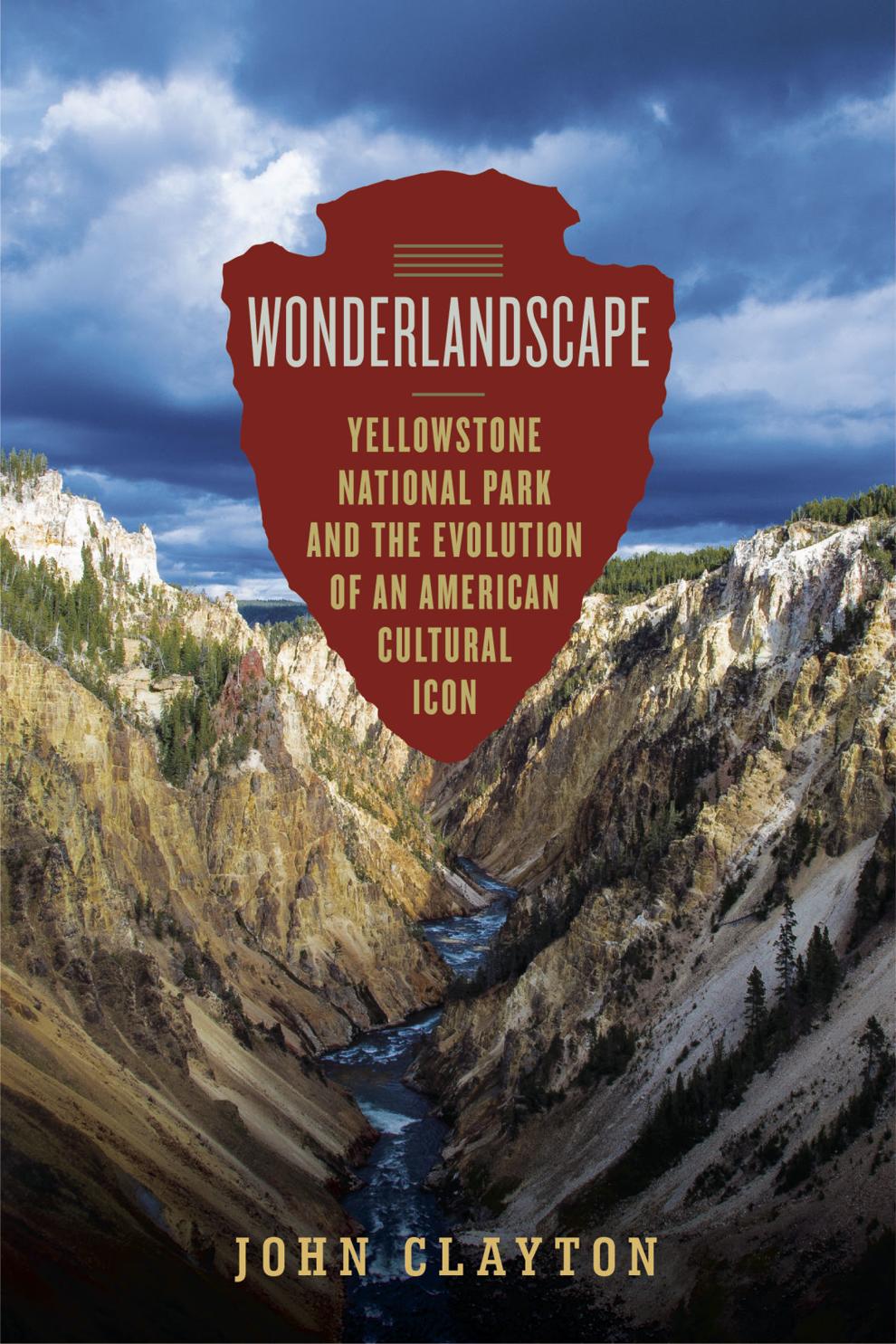 By John Clayton (Pegasus Books)
John Clayton's "Wonderlandscape," a finalist in the High Plains Book Awards Nonfiction category, begins with a roadside bison encounter. Like countless other visitors before and after him, Clayton jumps from his car to take a quick photograph, sparking a decades-long relationship between the Red Lodge-based author and Yellowstone Park.
Clayton's subtitle identifies Yellowstone as an evolving "cultural icon," and each chapter focuses on a facet of the cumulative relationship between the park and the American people. Chapter titles in the form of simple adjectives ("Special," "Patriotic," "Threatened," etc.) introduce the focus of the chapter. Collectively, the chapters map out a chronology demonstrating how each generation of Americans has been drawn to a different aspect of the park experience. Originally set aside for its uniquely "sublime" natural features, the park quickly became a destination for people seeking wildlife, spiritual renewal or simply to share in a singular American institution.
Clayton approaches each evolutionary step through one or more people who embody that particular aspect of Yellowstone's history. Some — Theodore Roosevelt, Ernest Thompson Seton — are known far beyond Yellowstone, while others, like Horace Albright and Howard Eaton, are inextricably identified with the park. A few, such as Hermon Carey Bumpus, who inspired the park's interpretive museums, may be new to readers. One, Jellystone's Yogi Bear, is even a cartoon character. The major figure/figures in each chapter provide narrative momentum to complement Clayton's well-researched history.
"Wonderlandscape" is illustrated with color and black-and-white photographs representing the park's history from the explorers to the present. Plates portray the central figures, reproduce several of Thomas Moran's iconic Yellowstone images, and provide examples of Robert Reamer's "parkitecture."
Readers familiar with Yellowstone will likely enjoy Clayton's thoughtful, engaging take on the park's shifting contributions to American life, and will discover unexpected details. Readers new to Yellowstone will find "Wonderlandscape" a lively introduction to the park's colorful history and the evolving story of its value to the American people.
Bernard Quetchenbach teaches literature and writing at Montana State University Billings.