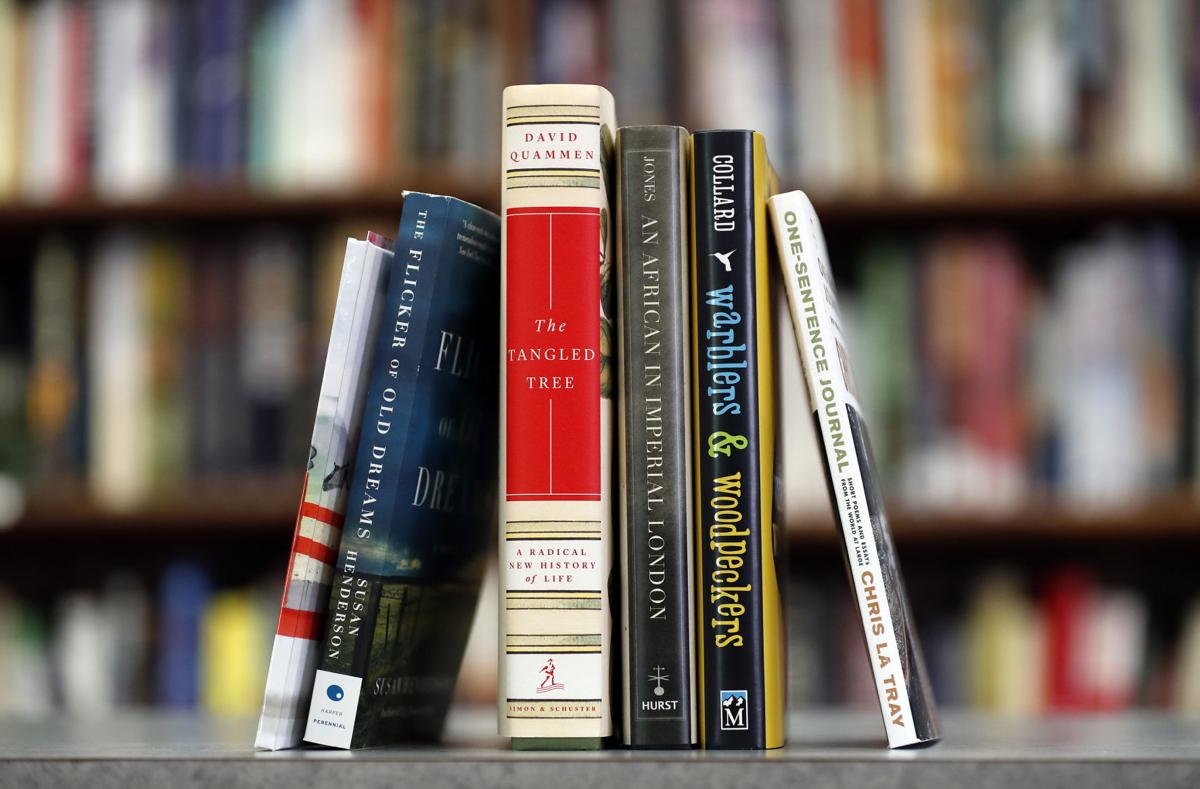 Finalists for the 2019 High Plains Book Awards include 11 writers from Montana and four from Wyoming. 
Other Montana writers include Chris La Tray, Henrietta Goodman and Sneed B. Collard III of Missoula, and Christine Wortman-Engren of Great Falls. Thomas McGuane, who previously was honored with the HPBA Emeritus Award, has been nominated for his collection of short stories, along with Missoula's Maxium Loskutoff for his collection of short stories, "Come West and See: Stories." Bozeman's Keith McCafferty (fiction) and David Quammen (medicine and science) are also nominated. 
Wyoming writers include Dr. Peter H. Hassrick, Leslie Patten and Emma I. Hansen of Cody and Matthew J. Kauffman of Laramie, Wyo.
A record 228 books were submitted for consideration from the designated "High Plains" region that includes Montana, North and South Dakota, Wyoming, Nebraska, Colorado and Kansas, and the Canadian provinces of Alberta, Manitoba and Saskatchewan, according to a press release. Nominated books must have been published for the first time in 2018. 
Finalists in 12 categories were read and evaluated by community readers, and winners in each category will be determined by a judging panel of published writers with connections to the High Plains region.
Winners will be announced at the awards banquet on Oct. 12, held in conjunction with the High Plains BookFest.
Art & Photography
"Albert Bierstadt: Witness to a Changing West," by Dr. Peter H. Hassrick
"Bert Riggall's Greater Waterton," by Beth Towe
"An Honest, Genial and Kindly People," by Adrian K. Paton
"Plains Indian Buffalo Cultures: Art From the Paul Dyck Collection," by Emma I. Hansen
Children's Book
"Double! Not Half," by Rodney Gottula
"My Buddy, Dido," by Marion Mutala
"Prison Paws: Max's Story," by Donna Cochran
Creative Nonfiction
"Bitterroot: A Salish Memoir of Transracial Adoption," by Susan Devan Harness
"Petting Tigers: My Life as a Witness of Jehovah," Shelley Smith Jones
"Warblers and Woodpeckers: A Father-Son Big Year of Birding," by Sneed B. Collard III
"West to Montana," by Christine Wortman-Engren
Fiction
"A Death in Eden," by Keith McCafferty
"The Flicker of Old Dreams," by Susan Henderson
"Go Ask Fannie," by Elisabeth Hyde
"The River by Starlight," by Ellen Notbohm
First Book
"Double! Not Half," by Rodney Gottula
"One-Sentence Journal: Short Poems and Essays From The World At Large," by Chris La Tray
"Women Who Dig: Farming, Feminism and the Fight to Feed the World," by Trina Moyles
Indigenous Writer
"Awâsis and the World-Famous Bannock," by Dallas Hunt
"Bitterroot: A Salish Memoir of Transracial Adoption," Susan Devan Harness
"One-Sentence Journal: Short Poems and Essays From The World At Large," Chris La Tray
Medicine & Science
"Ghostwalker: Tracking a Mountain Lion's Soul through Science and Story," by Leslie Patten
"Psychedelic Revolutionaries: LSD and the Birth of Hallucinogenic Research, by Patrick W. Barber
"Tangled Tree: A Radical New History of Life," by David Quammen
Nonfiction
"An African In Imperial London: The Indomitable Life of A. B. C. Merriman-Labor," by Danell Jones
"Buffalo Heartbeats Across the Plains: The Last Great Hunts and Saving the Buffalo," by Francie M. Berg
"Wild Migrations: Atlas of Wyoming's Ungulates," by Matthew J. Kauffman
Poetry
"All That Held Us," by Henrietta Goodman
"Blackbird Song," by Randy Lundy
"View from True North," by Sara Henning
Short Stories
"Cloudbursts: Collected and New Stories," by Thomas McGuane
"Come West and See: Stories, by Maxim Loskutoff
"Thorn-Field," by James Trettwer
Woman Writer
"Bitterroot: A Salish Memoir of Transracial Adoption," Susan Devan Harness
"Buried," by Ruth Chorney
"The Flicker of Old Dreams," by Susan Henderson
Young Adult
"Bronte's Thunder," by Lucinda Stein
"Sadia," by Colleen Nelson
"Wolfe in Shepherd's Clothing: A Shepherd & Wolfe Mystery," by Counios & Gane