A 25-year-old tradition, Holiday ArtWalk takes place Friday, Dec. 6 from 5 - 9 p.m. More than 30 downtown businesses and art galleries are participating. 
ArtWalk is free and many locations offer refreshments, live music, and treats. A map and gallery notes are available at artwalkbillings.com. Parking at downtown meters is free after 5 p.m., and rates vary at parking garages.
Uptown Loop
First Congregational Church UCC, 310 N. 27th St., welcomes photographer Cheryl Hudson, whose images evoke a sense of peace, wonder and amusement.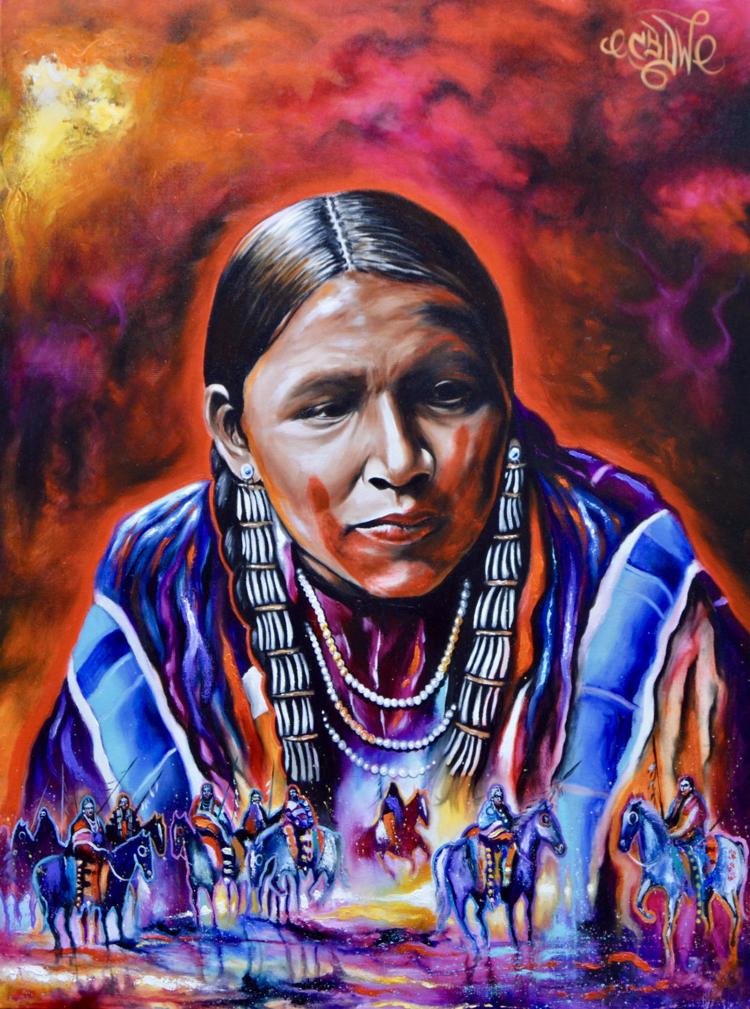 Global Village 2720 Third Ave. N., presents "The Sun that Never Sets," an exhibit by Carlin Bear Don't Walk featuring vivid, colorful works that incorporate culturally rich imagery of the Crow and Northern Cheyenne people.
This House of Books, 224 N. Broadway, welcomes Dave Shumway's photography students from Rocky Mountain College. Their exhibit includes images on metal created by 24 students enrolled in a nature photography class.
Photo Creations Photography, 2816 Third Ave. N., will have works on display for Holiday ArtWalk.
Cascading Color Studio, 2814 Third Ave. N., is the gallery of artist Nyd Kraushaar, who will sell a small number of limited edition prints by James Bama, Robert Bateman and others in collaboration with  St. Vincent DePaul.
Barjon's, 223 N. 29th St., showcases funky sculptures created from found, re-purposed objects by Susan Witchy and archetype-inspired paintings by Melissa Smith. Live music by Sofia, plus a special visit from Father Christmas.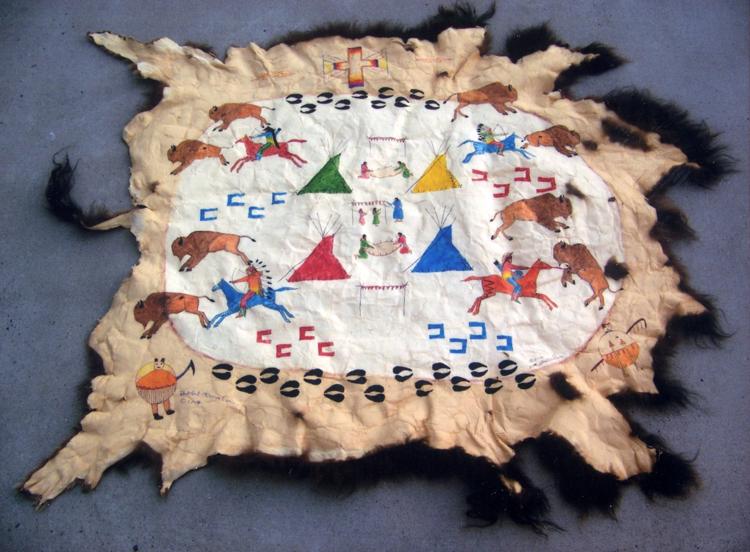 High Plains Women's Museum, 201 N. Broadway, will feature Rabbit Knows Gun, a Crow artist creating traditional art painted on canvas or animal hides.
Skypoint Loop
Kennedy's Stained Glass, 2923 Second Ave. N., offers holiday ornaments and exquisite splash bars, featuring Yellowstone Repertory Theatre members singing Christmas carols.
Sandstone Gallery, 2913 Second Ave. N., features new watercolors and ceramics by Donna Moore and Jennifer Baretta respectively. A Golden Camera Award will go to one of 20 photographers whose work was selected for display by Billings' two camera clubs.
Stephen Haraden Studio and Gallery, 2911 Second Ave. No. #235, has large and small nudes and various paintings for sale for holiday gifting.
A&E, 124 N. 29th St., welcomes Rylie Kaiser (BunnyK). Her colorful paintings exude the excitement and energy often found in mere moments and embody BunnyK's personal struggles with cancer and her resilient, survivor spirit.
Downtown Billings Alliance Gallery, 116 N. 29th St., Suite A, welcomes wood-burning artist Melissa Burns. Her beautiful floral pieces vary in size, use and price. Holiday craft classes offered by Mac's Florals and Sweets by Sam.
Wise Wonders, 3020 Second Ave. N., Billings' dedicated children's museum hosts Holiday ArtWalk in its new location, the former Good Earth Market building, and will have hands on activities including snowflake making.
Joy of Living, 102 N. Broadway, features work by various artists in its boutique shop, including Montana-made products and gifts.
Aspinwall, 103 N. Broadway, welcomes back Trevan Hiersche and Sean McCotter, whose photography reflects a shared passion for the outdoors and the panoramic vistas found across Montana and the Rocky Mountain region.
Free Spirit Rock School Band, 109 N. Broadway, plays popular and jazzy Christmas tunes at Hooligans.
Stapleton Gallery, 104 N. Broadway Second floor, presents "Move the Needle, Volume 1", a collision of visual art and music. Join the celebration that marks the launch of Stapleton Records.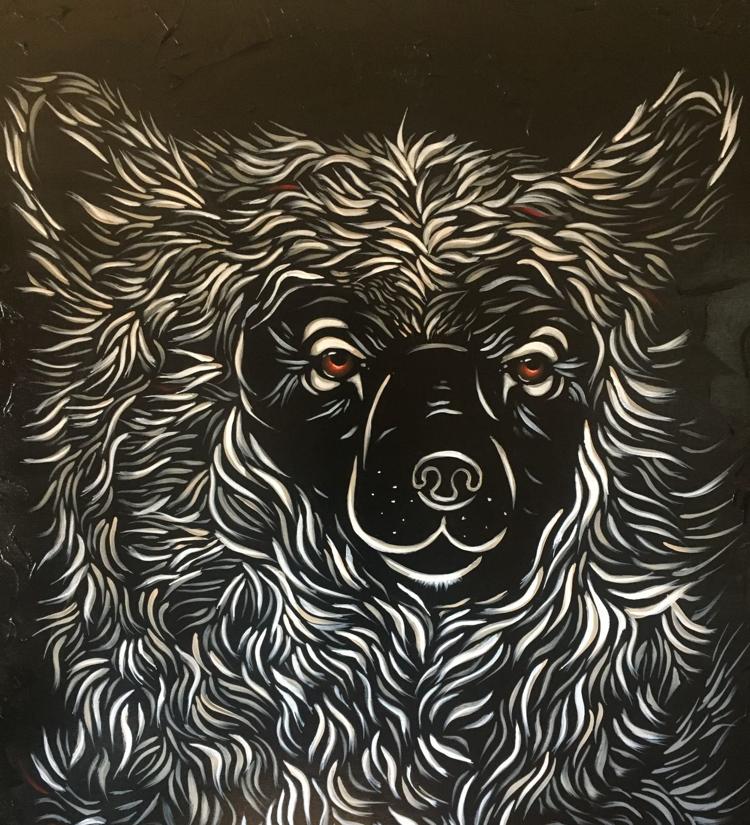 Bishops Cuts/Color, 108 N. Broadway, hosts Nick White, of Bad Canyon Designs, who will unveil his "Bootlegger" series, a modern take on the Art Deco era created around the "Roaring '20s" theme of Bishop's anniversary.
You have free articles remaining.
Terakedis Fine Art and Jewelry Gallery, 112 N. Broadway, presents "12Squared," its annual juried Holiday ArtWalk show. In its second year, the exhibit invites visitors to vote for "Patron's Choice Award."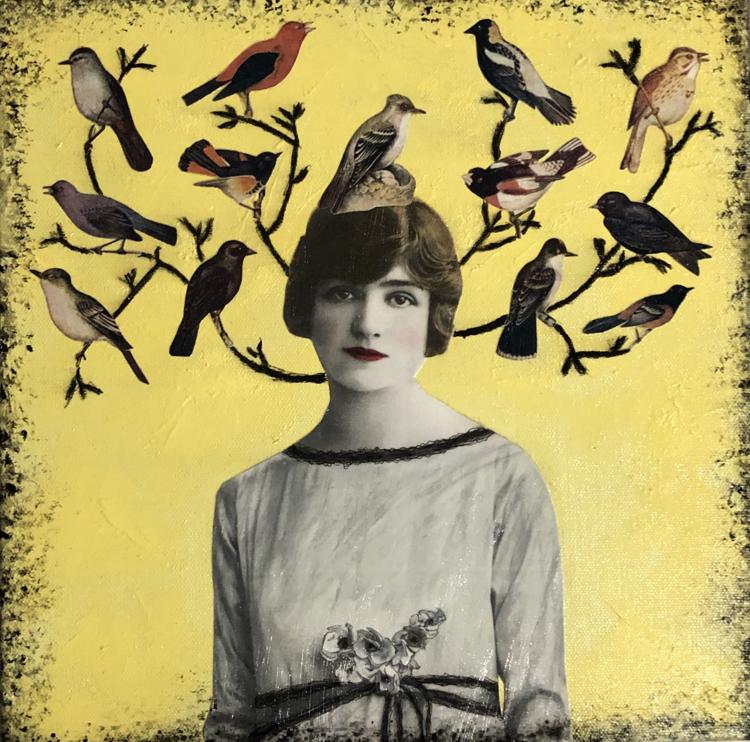 Sculptures Under Skypoint is a collection of three public art pieces created by Billings artists Bryan Keith Scott, Sherri Cornett and Jennifer Tolton. A fourth sculpture will be added to the group in 2020.
Montana Gallery, 2710 Second Ave. N., is the working studio/gallery of Tyler Murphy. The gallery features artists who explore new, contemporary ways to express western landscapes and icons.
TOGS Studio, 2704 Second Ave. N., features Megan Fetters and Ruby Hahn, who abstractly depict historic and western towns.
Jakes, 2701 First Ave. N., welcomes Kerry Munari Kaiser, who crafts artisan soaps, and Dominique Fritz, who will show artwork and handmade jewelry in the ornate, restored lobby of The Grand Hotel.
Century 21 Hometown Brokers, 2715 First Ave. N., hosts Scott Hicks, who specializes in oils and will have paintings including "Old Cobb Field" on display. 
Well Pared Juice Bar and Eatery, 2710 First Ave. N., welcomes Molly Dennis and her mandalas and pencil drawings. Janette McGovern's "Be Inspired" pop-up store moves to Well-Pared for Holiday ArtWalk, offering original art, home and gift items and jewelry.
Historic Loop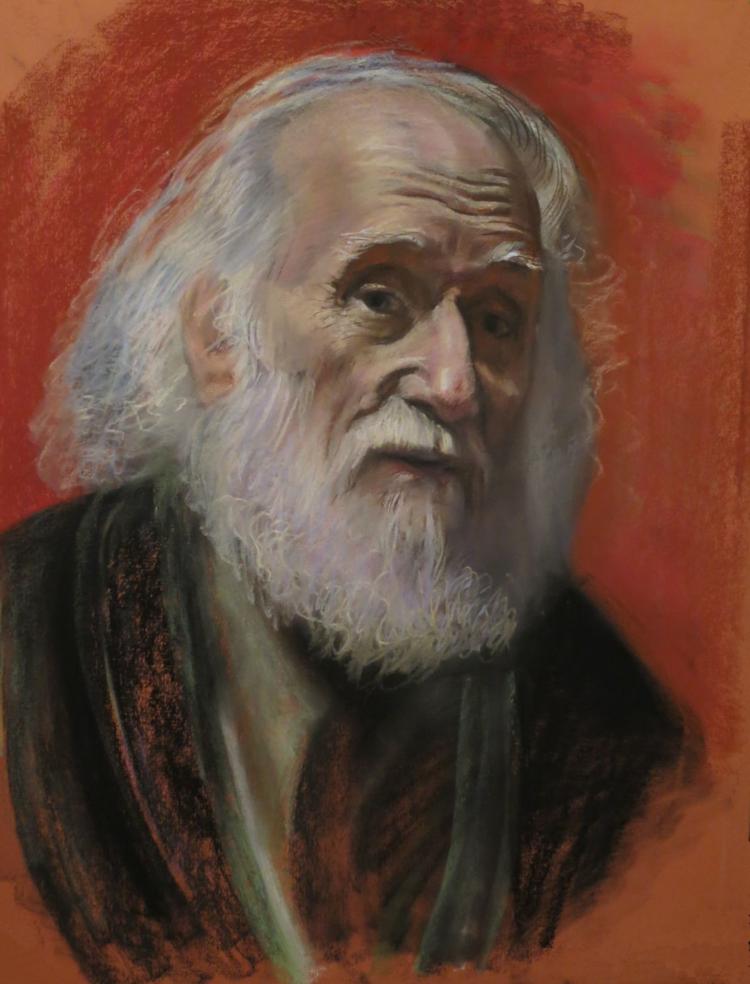 2905, 2905 Montana Ave., is the "pop-up" location for artists Mark Dotson, formerly of Billings, and Marina Dotson. The couple live in Russia. Marina, an academic artist, specializes in portraiture. Their work will be on display at 2905 through Dec. 13.
Far West Gallery, 2817 Montana Ave., hosts Leland W. Stewart, known for his abstract figures that recall pre-reservation days. He draws inspiration from his Crow elders who worked with hide, feathers, bones and beads to create art pieces.
Western Heritage Center, 2822 Montana Ave., welcomes Montana Arts Council from 5 – 7 p.m. Exhibits "Hazel Hunkins: Billings Suffragist," "Thrift Art" and "Vietnam Voices" are on display.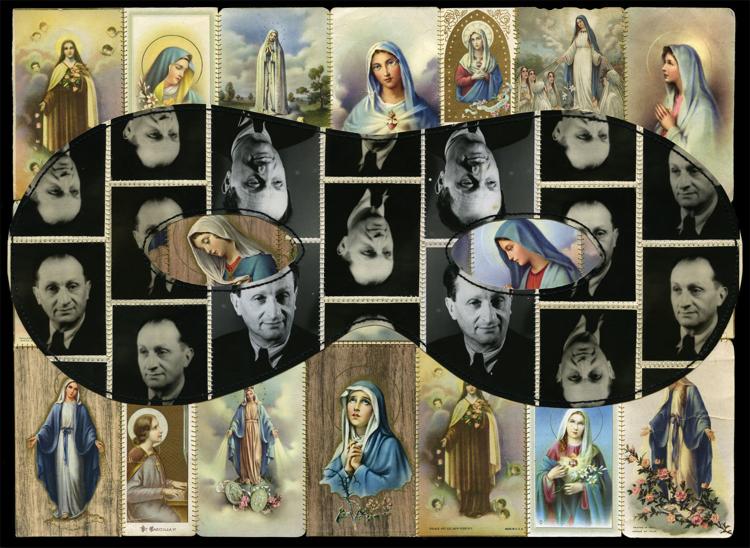 Kirks Grocery, 2920 Minnesota Ave., presents Jane Deschner's exhibit, "Found," which explores family and community using vintage photographs and snapshots, thrift store doilies, jewelry and other re-purposed items.
Sherri Cornett Studio, 2720 Minnesota Ave., invites ArtWalk attendees to share memories and thoughts about home in two evolving community art installations: "What [(is it) About My] Memory" and "Home Grove."
Dickey's BBQ, 2519 Montana Ave., welcomes returning artist Britney Patek, who is completing a graphic design internship through MSU Billings and teaches classes at Q's Art and Framing.
Harry Koyama Fine Art, 2509 Montana Ave., is the working studio / gallery of Harry Koyama. Widely known for his impressionist style, Koyama has found recent success with more abstract creations. 
Toucan Gallery, 2505 Montana Ave. hosts the "20x20" show, highlighting work by local artists, as well as an eclectic selection of artisan pottery, jewelry and textiles.
Gallery Nine and Connie Dillon Fine Art, 2501 Montana Ave. #9, presents "Wall to Wall," featuring new works by Dillon priced for the holidays.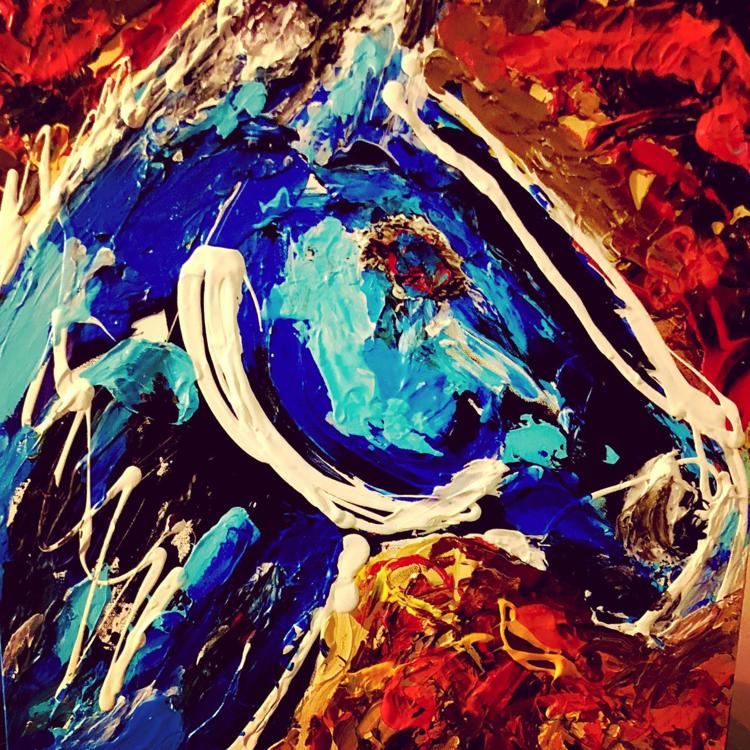 McCormick Cafe, 2419 Montana Ave., hosts artist, Justin Dowler, known for his abstract, colorful horses that seem to gallop off the canvas. Allison Martin will be on hand with her artisan jewelry.
Cushing Terrell (formerly CTA Architects Engineers) 13 N. 23rd St., hosts photographer Gary Slane. Gary discovered his passion for photography while working on his high school yearbook. Now he explores Montana's wild places in search of nature and wildlife images.

Liberty and Vine Country Store, 2019 Montana Ave., welcomes Lacie Tucker, visual artist and Billings art educator. She showcases large scale, hard edge landscape paintings from her current studio practice, prints and natural stone jewelry.