Ten minutes into the premiere Saturday of the documentary film, "Survival Through Art," and Ben Steele had the audience laughing.
That was the goal of filmmaker Jan Thompson, who said she wrapped editing on the film just six days ago, rushing to get it done for Steele's 99th birthday party. Steele died in September and wasn't at the premier as planned, but many members of the audience would say he was there in spirit.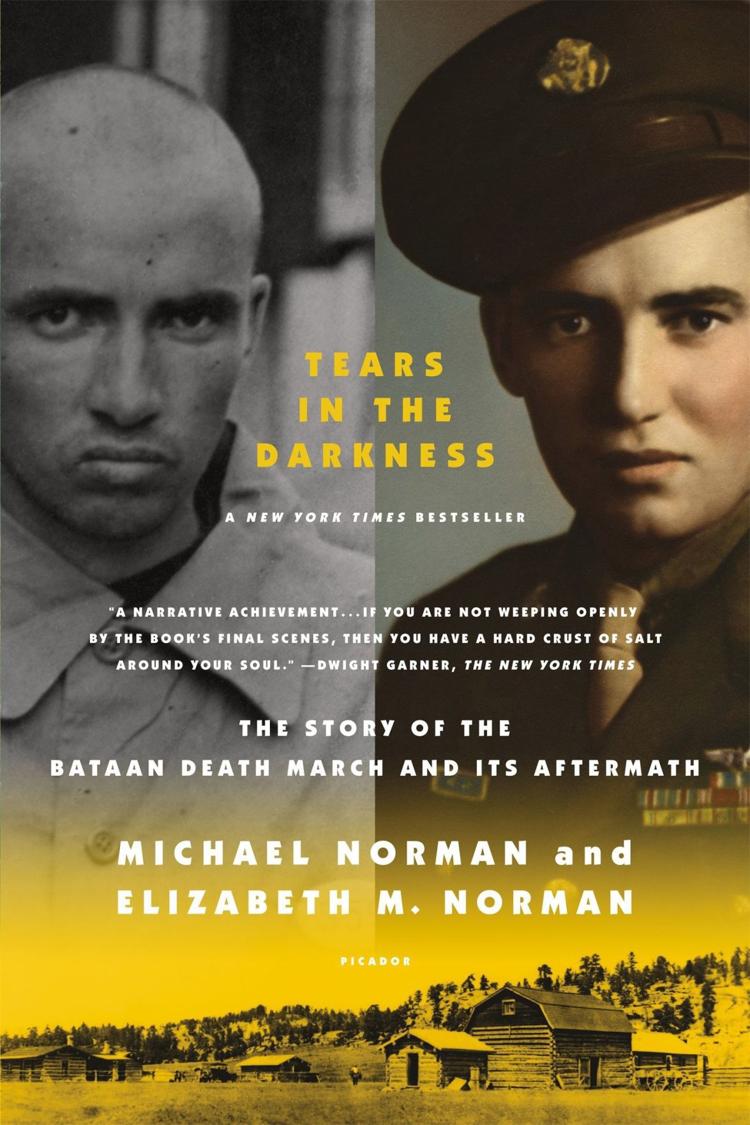 More than 200 people from California, Arizona, Illinois, Montana and Ohio attended the premier at Montana State University Billings. The hour-long film opens with Michael and Elizabeth Norman, the authors of the book, "Tears in the Darkness," which brought Steele international attention. Steele's fans came from all walks of life – cowboys, actors, artists, students, and everyday good folks like Steele considered himself.
That early laughter broke the ice, just like Steele had a habit of doing.
The audience had already heard Steele talk in the film about surviving the Bataan Death March and the brutal treatment he endured as a prisoner of war during World War II. He talked of "men pleading for their lives" and the narrator, actor Alec Baldwin, spoke of the prisoners being "stripped of their humanity."
Then Steel got the audience laughing.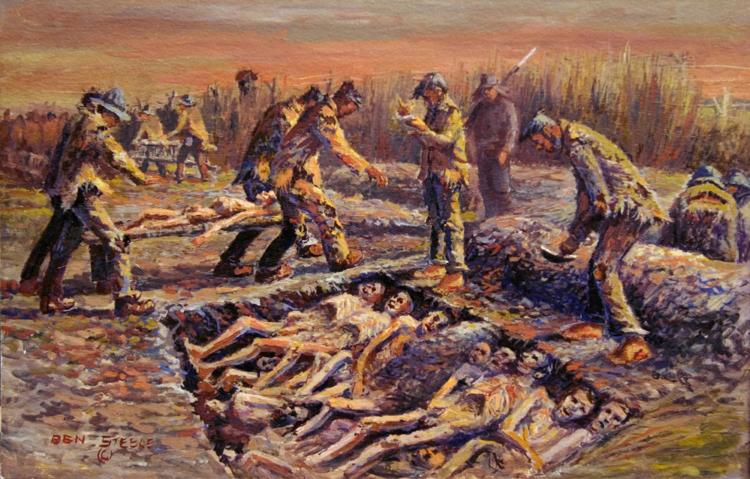 "I got the last rites three times," he said, then gave his signature chuckle.
His great nephew, Dan White, who flew to Billings from Phoenix to see the premiere, complimented Steele's ability to get through hardship with humor and Thompson's ability to capture that in the film.
"I remember thinking, 'We don't have many people left like Ben.'" White said. "The Greatest Generation is dying off and I hope the younger generation, my generation, can learn to be more like them."
The film showcased Steel's humor, but also his integrity and authenticity.
A main point in the documentary was that Steele felt obligated to document the atrocities against POWs that occurred during the war. He began drawing with charcoal from the fire on the cement floor of his prison hospital, then the other prisoners began sneaking him paper and pencil stubs. At first, Steele drew only horses and cowboys and then began drawing portraits of his captors and fellow prisoners.
Unlike Steele, who was working in a coal mine 80 miles from Hiroshima when the bomb went off and eventually got home to Montana, none of those drawings made it out of Japan. So Steele said he dreamed of those drawings and created them from memory for the rest of his life.
A woman once remarked to Steele how hard it was to look at his gruesome paintings and drawings of men being bayoneted or scrambling for a scrap of food.
Steele's reply: "I lived through it, you should be able to look at the pictures."
Even in his darkest moments, Steele used humor in his drawings and in life. In the film, he shows a drawing of a prisoner doing slave labor in a Japanese coal mine. You can't help but notice that there's a hole in the prisoner's pants with his butt poking out. Steele said they wore battery packs on their backs that powered their headlamps. Because the batteries were old and leaked battery acid, they burned through the prisoners' pants and "their asses were all hanging out."
Steele's cousin, Judy Steele, praised Thompson for depicting so many students in the film.
"One of the things you got really well was how a teacher reaches students," Judy Steele said. "You even showed students that he never had and Ben's impact on them."
The film features interviews with high school students in New York who read "Tears in the Darkness," and an interview with Ohio history teacher, Chip Wendt, who said, "I find veterans are concerned about what is being taught in school."
Dan White commented, "It's teachers like that that give me hope for the future."