When Alex Nauman started playing gypsy jazz, he didn't know of anyone else in Montana who was playing this style of European music, made popular in Paris in the 1930s by Django Reinhardt.
Born in the early 1900s in Belgium to a nomadic gypsy family, Reinhardt would become one of the most influential jazz guitarists in European history. From his Paris-based Quintette du Hot Club de France came a genre of music sometimes called hot club jazz. In an era without amplification, this music was performed acoustically, and instruments and styles developed for volume.
The music has made a resurgence in the past decade. "In the '80s and '90s, this was not cool," Nauman laughed. "Acoustic instruments were not the thing."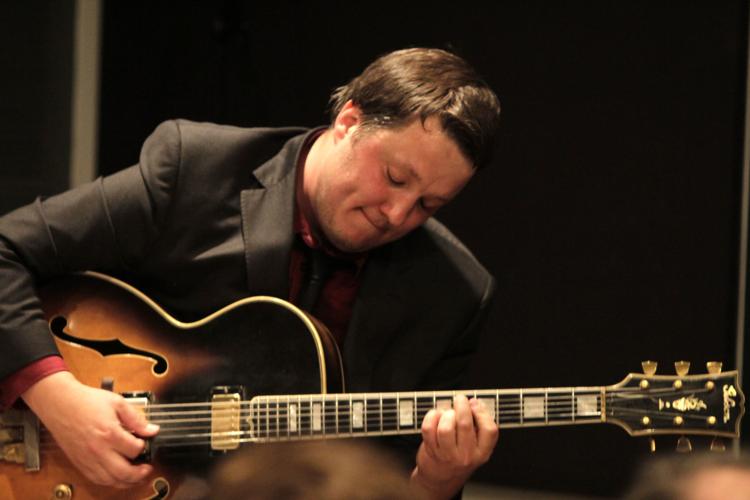 Reinhardt descended from nomadic people who made the pilgrimage out of India through the Middle East and into Eastern Europe, migrating into France. Musical traditions moved with them, and they picked up sounds as they went.
One of the defining characteristics of Reinhardt's music is the confluences of many cultures of sound from these different geographical regions. Reinhardt is also credited with being one of the first great guitar soloists.
Greg Hayes, a guitarist and front man for the Cottonwood Club, a gypsy jazz-influenced band based in Helena, said one of the reasons he is so attracted to this music is the blending of so many styles. "Eastern European influences with Balkan and klezmer music with western European influences like Flamenco style and Spanish music, and blended with what Django was listening to from America…It brings all these worlds together."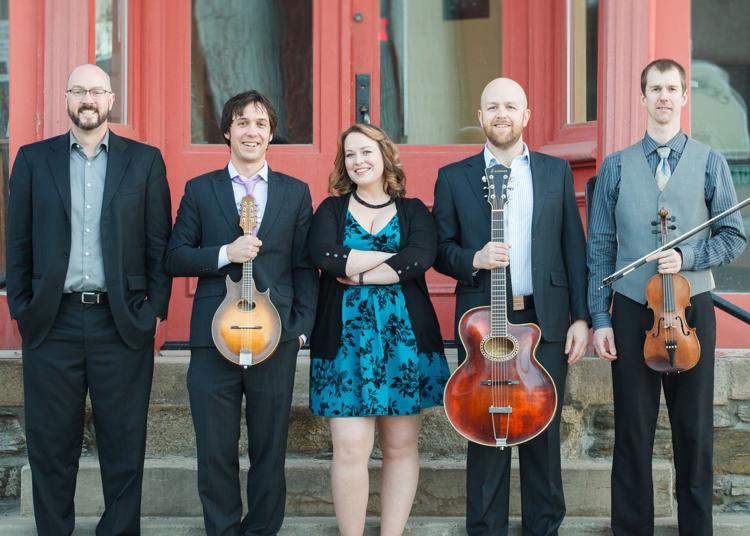 Reinhardt melded folk tunes of his upbringing with American jazz that he heard on the radio, including Duke Ellington, Charlie Parker and John Coltrane. He also did interpretations on swing music and had big band influences, as well as elements of classical music in his sound.
"This lead to a synthesis that is still learned and studied today," Hayes said. "It was such a unique style, and it's endured."
Hayes and Nauman found each other by happenstance, as Nauman had recently taken up the style of music and formed a band in Billings, the Rimrock Hot Club, and Hayes, who has been playing in a gypsy jazz band in Helena for six years since moving from Chicago, was seeking regional gigs.
A Bozeman band, Montana Manouche, also hit Nauman's radar at the same time that an old friend who had moved to Missoula, Jeff Taylor, contacted Nauman about his new gypsy jazz band.
"It was an awareness thing," Nauman said. "It seemed like all of us at the same time found community." They decided to hold a festival in 2017, and brought five Montana bands to Billings that play in the style of gypsy jazz, as well as one group from Lovell, Wyoming.
Bands from Missoula, Bozeman, Helena, and Lovell will return to perform again this year. The festival also includes performances by New York guitarists Frank Vignola and Vinny Raniolo, who headline Friday evening's concert at the Babcock Theatre.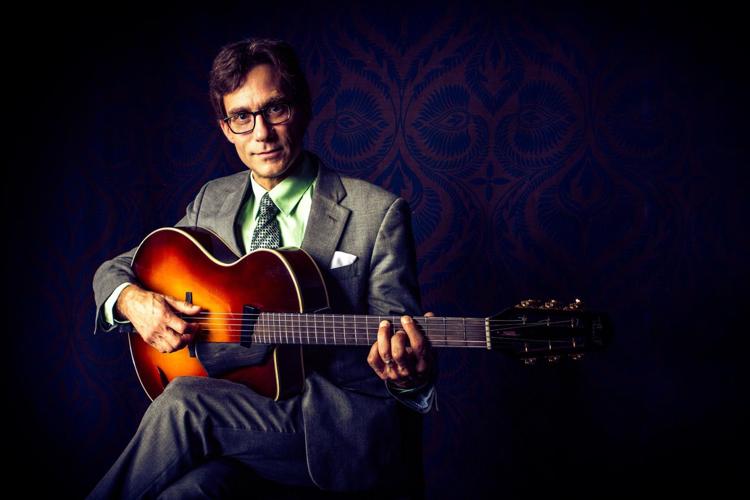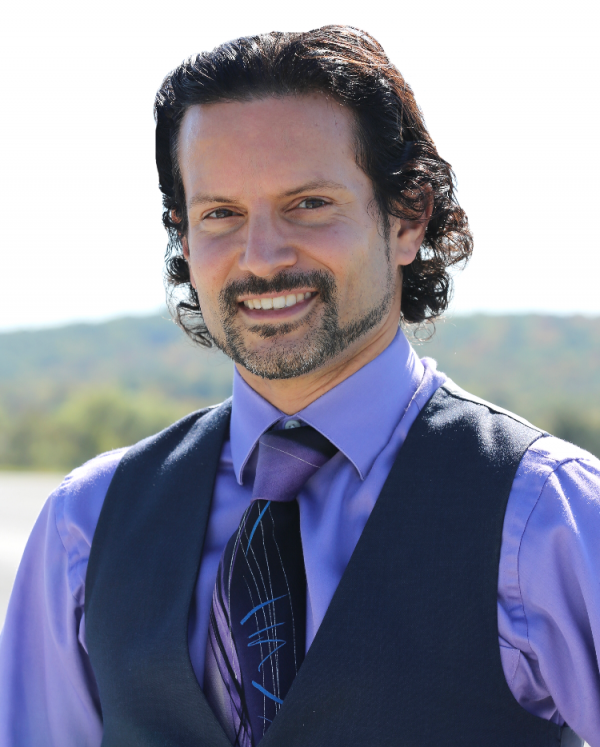 The music lends itself to dancing, and members of the Bozeman Swing Club will also be in attendance. The event is broken up into two nights, a more formal seated concert at the Babcock Theatre on Friday night and an informal jam at Craft Local on Saturday evening.
For Nauman, the playfulness of gypsy jazz and the community around it has encouraged him to hold the festival for a second year. "It's just a party vibe, the whole scene of it," he said.
Nauman writes original songs and also covers many of Reinhard's music. "It's just a totally different vibe, different rhythmic feels," Namuan said. "The hard challenge for a lot of modern bands is to try to get away from just copying Djengo's work."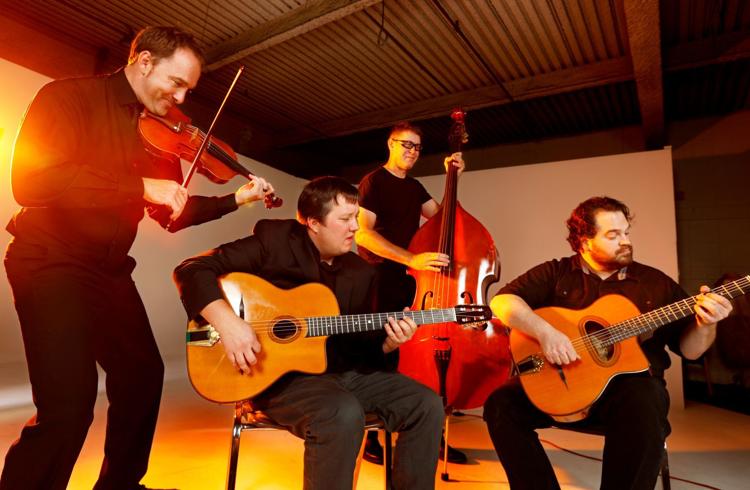 Nauman grew up on a diet of gypsy jazz and Django Reinhardt, but hadn't considered performing it until he began collaborating with violinist Trevor Krieger.
"Trevor is such an amazing player, and I knew he would pick it up quickly."
In the style of Reinhardt, Nauman and crew perform acoustically. Though their band's original lineup had a drummer, this year they're going without, which is traditionally how gypsy jazz is performed.
"You can't be sad when you're playing this music," Nauman said. "Even the sad songs, it's very happy music…Just the spirit of it is uplifting."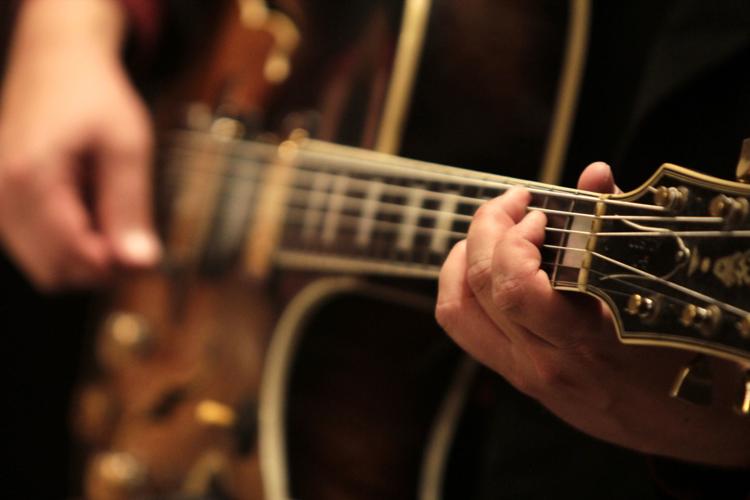 Hayes started his band, the Cottonwood Club, in 2011. "There was a great scene for gypsy jazz in Chicago," said Hayes, who studied guitar with Alfonso Ponticelli, front man for one of Chicago's great gypsy jazz bands.
Under Ponticelli's tutelage, Hayes began melding elements of jazz and European folk music, which he describes as a "raw, accessible sound."
"When people hear jazz, in general they don't know what to think. With gypsy jazz, you can feel it in your gut."
Hayes has been playing guitar since he was a teen, and recalls the first time he saw gypsy jazz performed. "We were in this tiny bar and there was a guitarist and violinist. There was no amplification, and it just struck me. I have to learn how to do this."
The Cottonwood Club performs regularly and has at least one gig a month at a bar and restaurant called On Broadway, a residency they've held for six years.
Hayes said the Big Sky Gypsy Jazz Festival has started musical friendships for him. "It's a good chance for us to stoke the interest within our own musical communities and build these ties between different gypsy jazz players in Montana. Now we know each other, and we hope it leads to more collaborative shows in the future."