The Montana International Film Festival opens and closes with some serious nods to Montana filmmaking.
The second annual film festival, which was cooked up in Billings by a group of filmmakers and appreciators of independent cinema, begins Thursday evening at the Babcock Theatre with an episode of the Smithsonian Channel documentary series "Epic Yellowstone."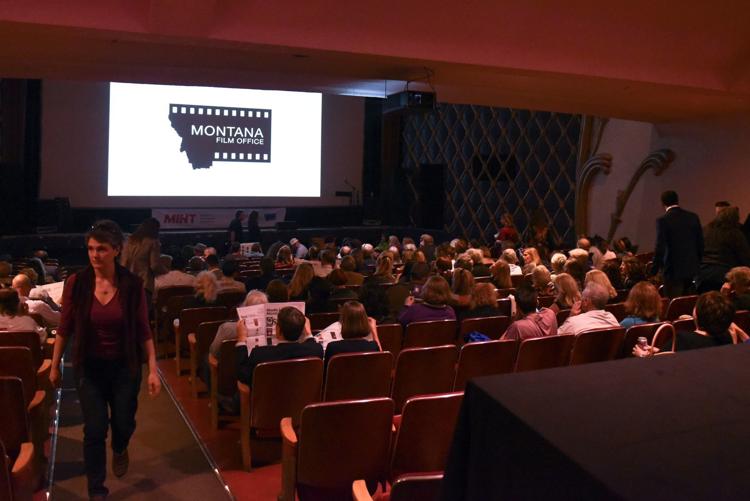 Nearly 100 films will be shown across five days, including the North American premiere of "Robert the Bruce," the unofficial sequel to "Braveheart," on Sunday. Filmed primarily in Livingston, the flick stars Angus Macfadyen, who reprises his role as the title character. MacFadyen and director Richard Gray and will host the screening, and the festival officially ends Monday with reruns of films that took top prizes, including best narrative feature, documentary, and the winner of the Montana Spirit Award.
Brian Murnion, who founded the festival, was inspired by the growing film culture in Billings and the establishment of the independent Art House Cinema and Pub. Last year, he and a handful of local film lovers launched MINT.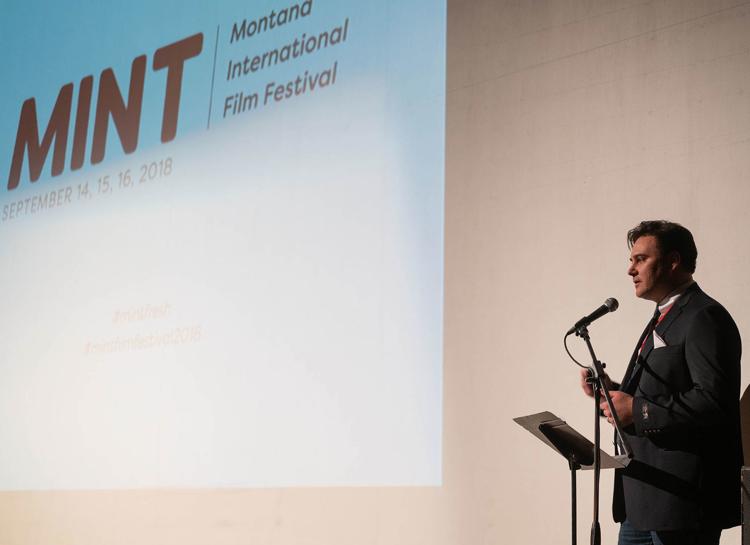 "This is designed to have legs to grow and plant in our community and expand year over year," Murnion said.
The festival has expanded from three to five days and will also travel to Red Lodge at the end of the month for a "Mini Mint" festival Sept. 27 - 28 at the Roman Theatre. 
In Billings, screenings take place at the Babcock Theatre, Art House Cinema, Stapleton Gallery, and Yellowstone Art Museum, as well as a free event featuring family films on Saturday at Community Leadership and Development Inc., 24 S. 29th St.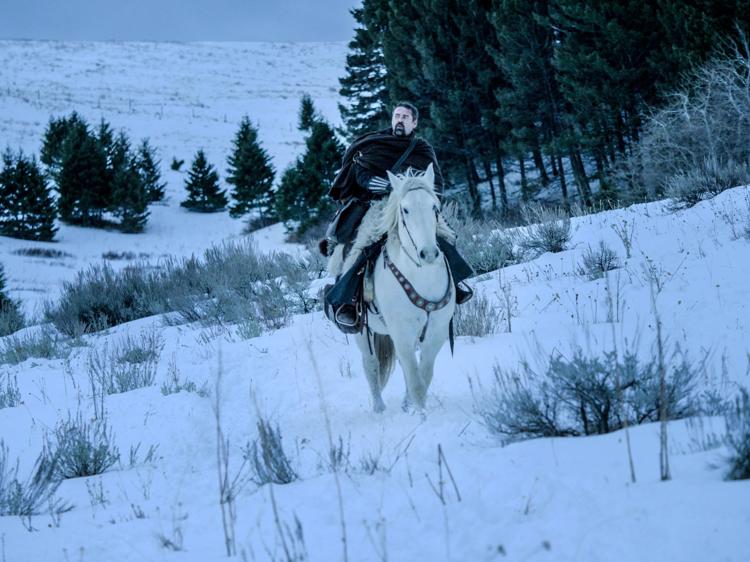 The core of the festival features six narrative films and five documentaries competing for $5,000 cash and prizes. Three films will make their world premieres, several are making a Montana premiere, and "Robert the Bruce" will be shown for the first time since its debut in Scotland earlier this year. 
Eyes on Oscar
Planning for this year's events began just weeks after the inaugural festival, and with the goals Murnion has set for MINT, there's little time for relaxing. The plan is for MINT to become a 10-day festival that provides a film market where film distributors attend, review, and possibly purchase films.
Looking to Missoula's Big Sky Documentary Film Festival, which is an Oscar-qualifying event, Murnion also hopes to become an Oscar-qualifying film festival.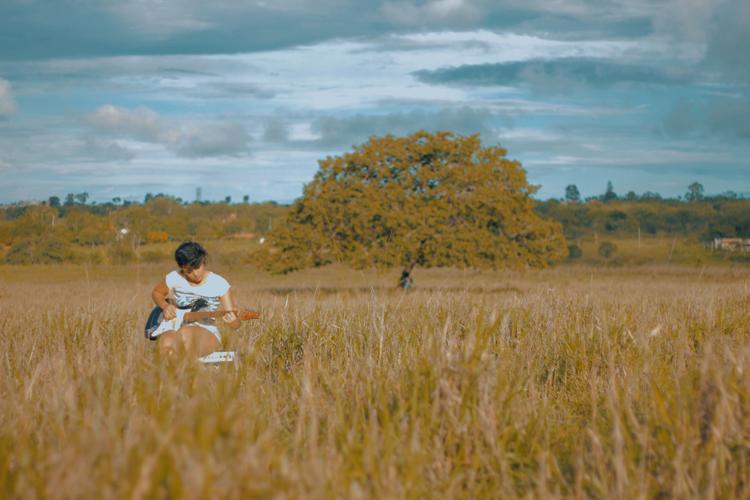 "We want to be the first festival in our state to represent narrative work at an Oscar level," Murnion said. "It's just another milestone for Montana from a culture and entertainment perspective."
This year, MINT attracted larger sponsors, including Tito's Handmade Vodka. The Montana Film Office, Stapleton Gallery, and Smithsonian Channel are also major sponsors of the event. Murnion hopes to increase audience numbers this year, growing from 2,000 attendees in 2018 to an estimated 3,500 people across five days, including about 100 filmmakers and crews coming in to support their films.
"We're pretty confident we will drive about $500,000 in tourism spent over the course of five days in our downtown," Murnion said, based on estimates from Visit Billings that an out-of-town guest spends approximately $200 per day while staying in Billings. 
Montana showcase
There are more than 100 films this year, which includes Saturday's Wild and Scenic Film Festival. The fest is also focused on showing Montana-made films and highlighting indigenous culture, and will feature Indigenous Voices Short Films on Saturday starting at 2:15 p.m. at Stapleton Gallery. Films made in the state will screen Friday starting at 3 p.m. at the Babcock.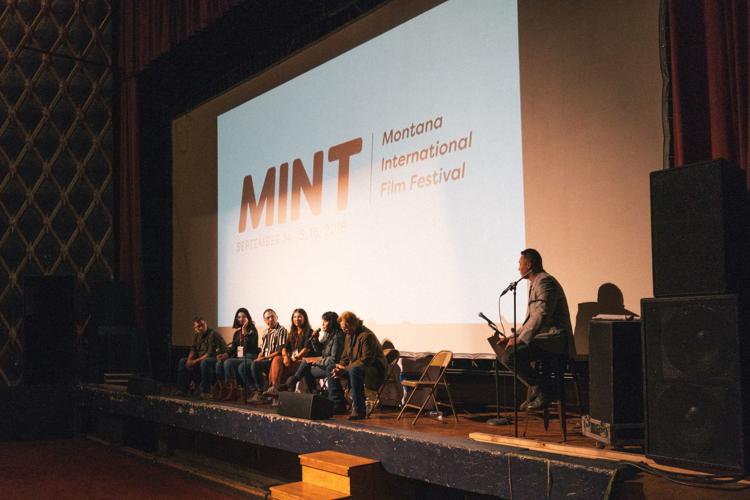 Murnion describes the Montana-made and Indigenous Peoples sections as the core of MINT's identity. "We cannot consider ourselves a part of this community without showcasing the issues and artists that affect so many of our fellow Rocky Mountains and Plains residents and we look forward to continuing these efforts in the years to come," Murnion said.
Montana-made films include the full-length feature "...So Good I Can't Take It" as well as ten short films showing throughout the festival that include "An Eaglet's First Flight," "Angela Farm," "Here to Stay," "The Hive," "Movements," "Polly/Dolly," "Quartz," "Superfund: Tailing History," "Yellowstone Invader," and "Youth Hunt Unleaded."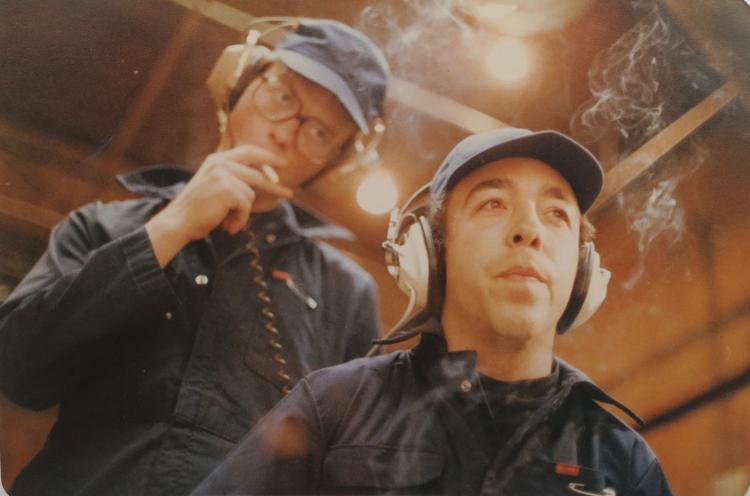 Films in the Indigenous Peoples' section include "First Medicine: The Long Man," "Blackfeet Flood," "Zombies and Indians," "Warbonnet: An Odyssey of Honor," and "Reclamation: The Rise at Standing Rock."
Beyond the screen
The festival transpires on and off the screen, and several panels and special events are planned. 
The Women in Film panel, taking place Friday at 4 p.m. at the Stapleton Gallery, will be facilitated by Allison Whitmer, film commissioner for the Montana Film Office, featuring Virginia Spragg, screenwriter for the film adaptation of "An Unfinished Life" and "As Cool as I Am" and Diane Cairns, former senior vice president of production for Universal Pictures discussing women and their experiences in the film industry.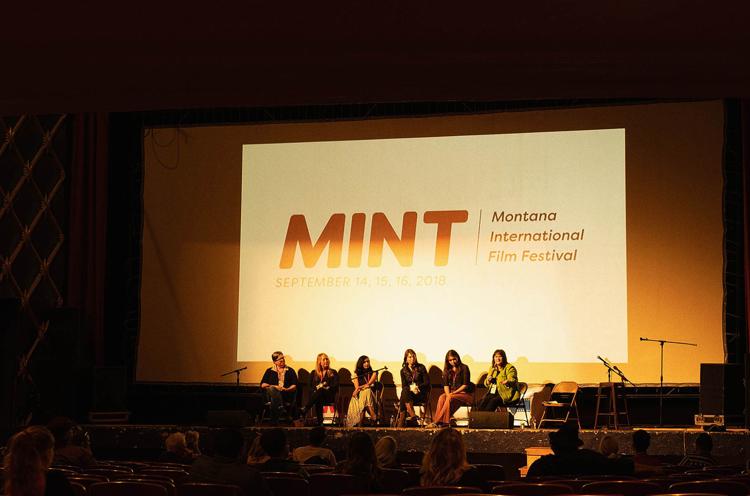 Cairns supervised the revitalization of Universal Pictures' film library and developed feature film projects with filmmakers including Milos Forman and Brian Grazer. She was a driving force in the productions "Thelma and Louise," "Fatal Attraction" and "Meet the Robinsons."
"She's a powerhouse," Murnion said. "She was the one that made 'Thelma and Louise' when all other studios said we're not ready for a lead female protagonist."
Also taking place Friday, the documentary "California's Forgotten Children" will show at 5:30 p.m. at the Babcock. The film follows the stories of sexually exploited youth in California who are now fighting for the rights of victims worldwide. After the film, director Melody C. Miller will host a panel discussion with T Ortiz (featured in the film), FBI Special Agent Brandon Walter, Assistant United States Attorney Zeno Baucus, and Billings City Councilwoman Penny Ronning. 
On Saturday at 12:30 p.m., the Indigenous Film Discussion Panel will take place at Stapleton Gallery. This facilitated discussion panel is also moderated Whitmer featuring Michael Spears ("Dances with Wolves," "The Ballad of Lefty Brown"), Jane Lind ("Crazy Horse," "Return to Lonesome Dove"), Eddie Spears ("Yellow Rock," "Z Nation," "Into the West"), and Reno Charette, an advisor in the field of Indian Affairs for the Montana congressional delegation.
Music and film
Making its Montana premier, "Boom" will screen Friday at Stapleton Gallery, starting at 6 p.m. The film focuses on The Sonics, a garage rock band from Tacoma that formed in 1960 and became a notable influence on later punk rock bands. The film features interviews from musicians in Pearl Jam, The Sex Pistols, Heart, Mudhoney, and more. Director Jordan Albertsenm, who lives in Bozeman, will host a Q&A after the film.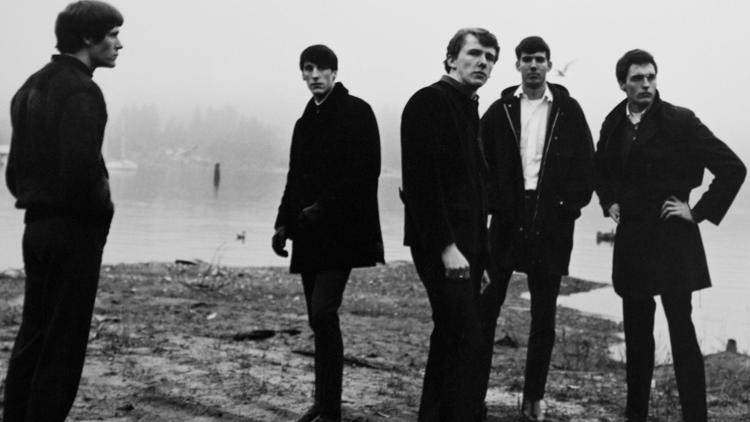 A documentary on the Montana music scene, "...So Good I Can't Take It," digs into the punk rock, new wave, and experimental music made by bands in Montana in the late 1970s to early '90s. Directed by Kirk LeClaire, the film features personal interviews and footage from 16mm, Super-8s, and VHS tapes of live performances and archival recordings. The film screens at 1 p.m. Friday at the Babcock.
John Dahl — who grew up in Billings, graduated from Montana State University and went on to pursue a film career in Hollywood — will join LeClaire for a discussion after the film. Dahl, whose credits include "Rounders," "The Last Seduction," and shows including "House of Cards," Breaking Bad," "Yellowstone," and "Dexter" is featured in the film with his punk band, The Pugs. The group will reunite for a performance that evening at Stapleton Gallery. 
Here's a look at all the events taking place during MINT. Individual tickets or festival passes are available at mintfilmfestival.org.
You have free articles remaining.
Thursday, Sept. 19
4:30 p.m. — Red Carpet Reception Opening Ceremony, Babcock Theatre
6 p.m. — EPIC YELLOWSTONE (documentary feature), Babcock Theatre
Friday, Sept. 20
1 p.m. — ...SO GOOD I CAN'T TAKE IT (documentary feature), Babcock Theatre
1:30 p.m. — Documentary Short Films Block 1, Yellowstone Art Museum
3 p.m. — Made In Montana Short Films (documentary shorts), Babcock Theatre
4 p.m. — Women in Film Panel, Stapleton Gallery
4:30 p.m. — DOSED (documentary feature), Art House Cinema
5:30 p.m. — CALIFORNIA'S FORGOTTEN CHILDREN (documentary feature), Babcock Theatre
6 p.m. — BOOM (documentary feature), Stapleton Gallery
7 p.m. — THE CAT AND THE MOON (narrative feature), Art House Cinema
8:30 p.m. — MINT after party featuring The Pugs at Stapleton Gallery
Saturday, Sept. 21
11 a.m. — IMPROMTU (narrative feature), Art House Cinema
11 a.m. — HUGH HEFNER'S AFTER DARK: SPEAKING OUT IN AMERICA (documentary feature), Babcock Theatre
12:30 p.m. — Indigenous Filmmaker Panel, Stapleton Gallery
1 p.m. — Family Friendly Short Films (free to the public), CLDI Commmunity Room
1:30 p.m., Art House Cinema — INNER CITY RATS (narrative feature)
2 p.m. — FRANCES FERGUSON (narrative feature), Babcock Theatre
2:15 p.m. — Indigenous Voices Short Films (documentary shorts), Stapleton Gallery
4 p.m. — Short Films with a Strong Female Lead (narrative shorts), Art House Cinema
4 p.m. — International Short Films (narrative shorts), Yellowstone Art Museum
4:30 p.m. — Documentary Short Films Block 2, Stapleton Gallery
5 p.m. — Wild and Scenic Film Festival, Babcock Theatre
6:30 p.m. — NIGHTHAWKS (narrative feature), Art House Cinema
6:30 p.m. — ONCE UPON A RIVER (narrative feature), Stapleton Gallery 
8 p.m. — After Party at the Petroleum Club
Sunday, Sept. 22
12:30 p.m. — THE DEPORTED (documentary feature), Art House Cinema
12:30 p.m. — Short Films, Comedy and Action (narrative shorts), Stapleton Gallery
12:30 p.m. — Nature Film Block (documentary shorts), Babcock Theatre
3 p.m. — ROBERT THE BRUCE (narrative feature), Babcock Theatre
6 p.m. — Closing and Awards Ceremony, Babcock Theatre
Monday, Sept. 23
1 p.m. – Reprise screening of the Winning Narrative Feature Film Category, Stapleton Gallery
3:30 p.m. — Reprise screening of the Winning documentary feature Film Category, Stapleton Gallery
6 p.m. — Reprise screening of the Winning Montana Spirit Award Category, Stapleton Gallery