North x Northwest, a collective collaboration of local arts and culture, kicked off on Thursday in Billings and extends through Sunday, Sept. 22. The event is aimed at showcasing the city's diverse arts and cultural scene in conjunction with TBEX North America, the largest conference of the year for travel writers and travel industry professionals, which began Wednesday and wraps up Friday.
Upwards of 650 attendees are expected to visit Billings during the conference, and the hope is that they'll extend their trip and explore the area in and around Billings, then blog about their experiences and hopefully reach a greater audience of tourists planning a visit to the city.
The Billings Cultural Partners — a group of arts and culture boosters — are among others who have been planning ahead, prepping for the possible positive PR and putting a shine on the city's entertainment venues, even rolling out an expansive mural at the Pub Station, a live music venue and taproom downtown.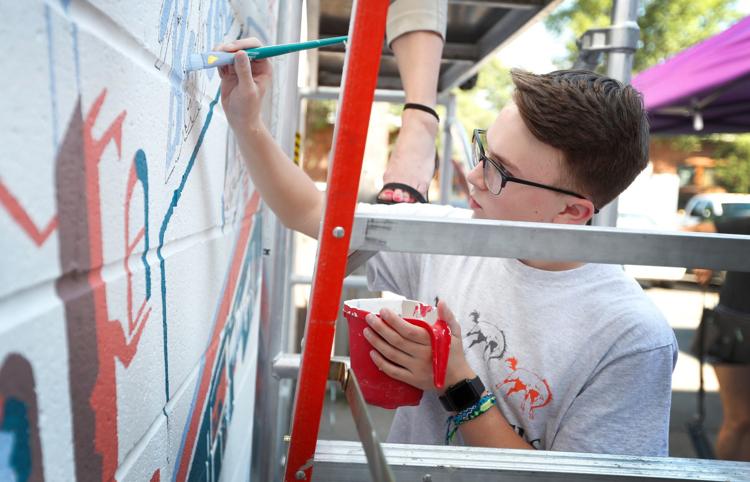 Billings has a lot to offer on most weekends, with more live music, theater, arts, entertainment, and food options than ever before. From the smallest venue, Kirks' Grocery, capacity 25, to the mid-sized Pub Station, to the events giant MetraPark, live music is thriving. The gallery scene is robust, demonstrated every other month during ArtWalk, and enhancing the amateur theater scene is Billings' first professional theater company heading into its third season. 
Billings' restaurant and beverage scene has evolved into an arts moment of its own. Locally owned restaurants, distilleries, breweries, and a cider mill all operate across the city with diverse focus, many with partnerships with local food producers.
That said, if you're looking for something to do this weekend may just take the cake for options, and all events are open to the public. Here's a roundup of some of the events and activities we're excited about during North x Northwest:
ArtWalk Billings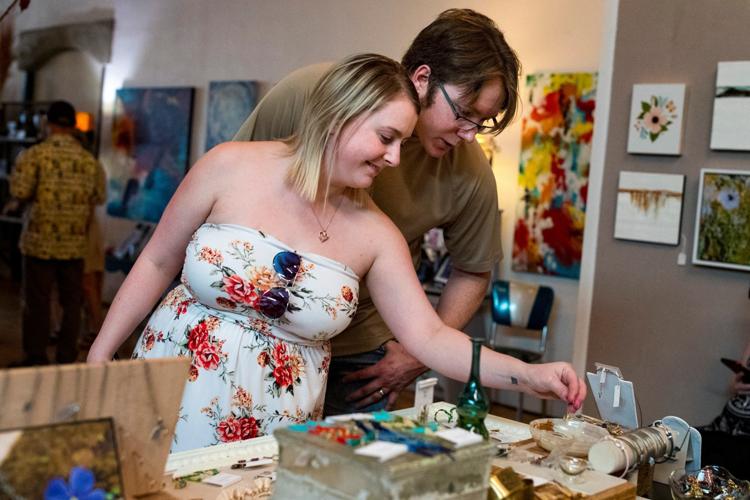 Friday, September 13: ArtWalk is hosting a free special event to showcase the city's thriving and vibrant arts community from 5 – 9 p.m. at various locations throughout downtown. A map can be found at artwalkbillings.com.
Alberta Bair Theater
Saturday, Sept. 14: Part of Alberta Bair Theater's 2019 - 2020 season lineup, "The Other Mozart" is the true and untold story of Nannerl Mozart—a prodigy, keyboard virtuoso, and composer who performed throughout Europe with her brother, Wolfgang Amadeus. The play shows at Petro Theatre on the campus of Montana State University Billings shows twice, at 2 p.m. and 8 p.m. 
Art House Cinema and Pub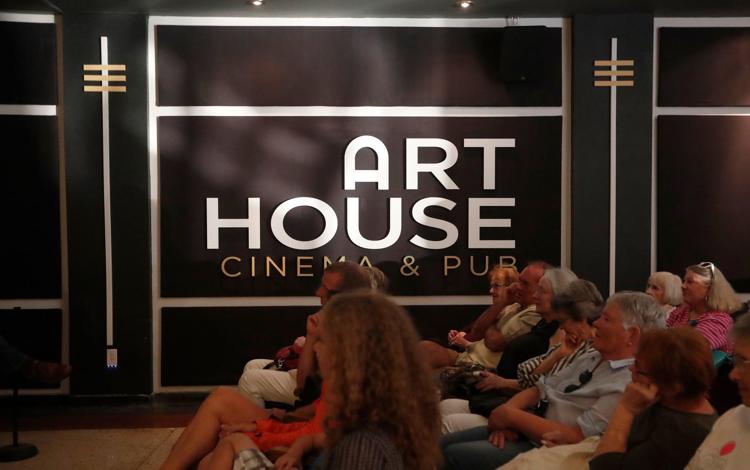 Showtimes for movies playing Sept. 13 - 19 at Art House Cinema & Pub, 109 N 30th St. are listed below. For all tickets and showtimes, visit www.arthousebillings.com or call 601-1241.
Luce (R): It's been 10 years since Amy and Peter Edgar (Naomi Watts and Tim Roth) adopted their son from war-torn Eritrea, and they thought the worst was behind them. Luce Edgar (Kelvin Harrison Jr.) has become an all-star student beloved by his community in Arlington, Virginia, but when he is assigned to write an essay in the voice of a historical twentieth-century figure, Luce turns in a paper that makes an alarming statement about political violence. 
One Child Nation (R): China's One Child Policy, the extreme population control measure that made it illegal for couples to have more than one child, may have ended in 2015, but the process of dealing with the trauma of its brutal enforcement is only just beginning. From award-winning documentarian Nanfu Wang, One Child Nation explores the ripple effect of this devastating social experiment, uncovering one shocking human rights violation after another — from abandoned newborns, to forced sterilizations and abortions, and government abductions. 
Babcock Theatre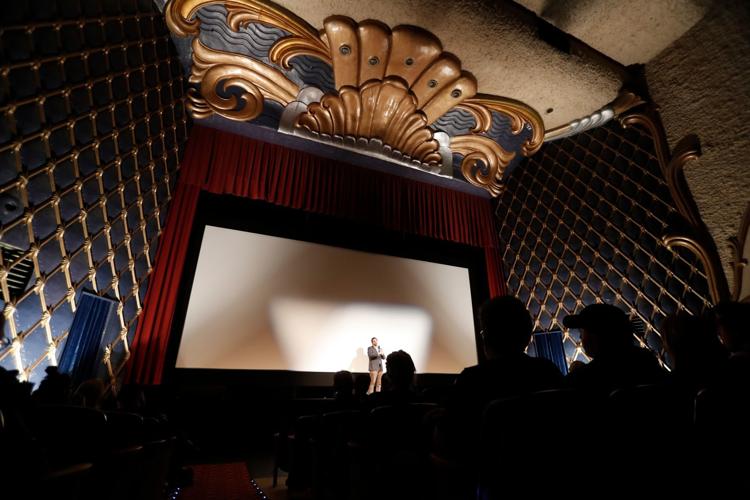 The Babcock will host a week of films made in Montana starting on Friday, Sept. 13 with the highly-acclaimed "A River Runs Through It" (1992). Based on Montana author Norman Maclean's 1976 novel, the movie was filmed primarily in Livingston by film legend Robert Redford.
Saturday, Sept. 14: Jared Moshe's 2017 indie take on the American western, "The Ballad of Lefty Brown," filmed in Southwest Montana will be shown.
Sunday, Sept. 15: The gripping documentary "Dark Money" (2018), directed by Montana director Kimberly Reed, takes a deep dive into political corruption and Montana's role in the fight to preserve fair politics.
Billings Symphony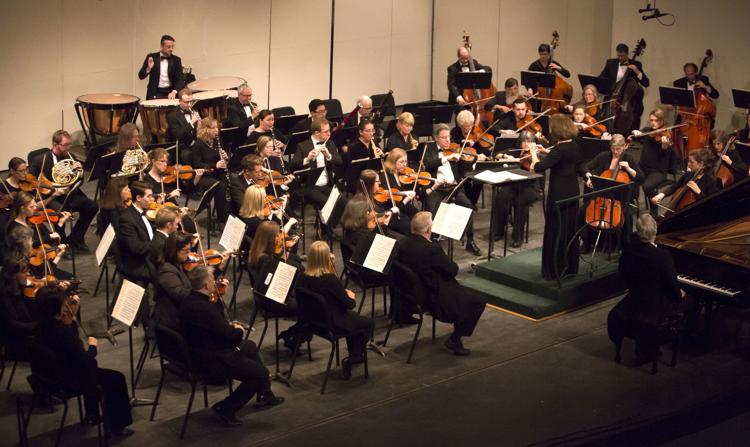 Thursday, Sept. 12: Raise a glass of whiskey, bourbon, malbec or riesling at the Billings Symphony Orchestra & Chorale's premier event, Whiskey & Wine. Guests can enjoy samples from the top whiskey and wine distributors in Montana. The event is being held at Henry's Garage, 12 Garden Ave., from 6 - 9 p.m. Tickets, priced at $40 are available starting August 15 by calling 406-252-3610 or online at billingssymphony.org.
Wednesday, Sept. 18: Billings Symphony "Sneak Peek" at Pub Station: Join the Billings Symphony as they prepare for the upcoming season opener on Sept. 21, celebrating jazz influences on classical music. Conductor Anne Harrigan will share insights for the upcoming season and go into detail on music inspired for the opening night, including Gershwin and Ravel, starting at 6 p.m.
Saturday, Sept. 21: A 1920's Evening at the Lincoln Center with the Billings Symphony: Opening night for the 2019-2020 season celebrates jazz influences on classical music with George Gershwin's "An American in Paris" and world-renowned pianist Conrad Tao playing Maurice Ravel's "Piano Concerto in G Major." The concert is in honor of Billings Symphony founder Robert Staffanson (1921-2019).
Kirks' Grocery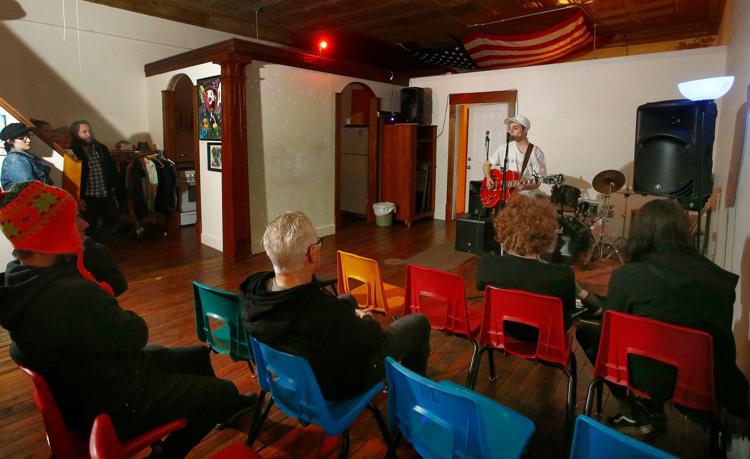 Kirks Grocery, a small-scale independent art gallery and performance space hosts a variety of local performers starting at 7 p.m. each night. Thursday local country crooner Almeda Bradshaw & Steve Lebruska perform. Friday features Darsombra, David Banuelos, and Happy Belated Birthday, a psych rock experimental group. Tuesday features rock act the Stand Ins and punk rockers Rookie Card, followed on Wednesday with Shane de Leon, an open mic Poetry Jam on Thursday, Sept. 19, then electronic act Gilda House and songwriter Juanillo. End the week with Karaoke with Neptunes after the music on Friday, Sept. 20.
Montana International Film Festival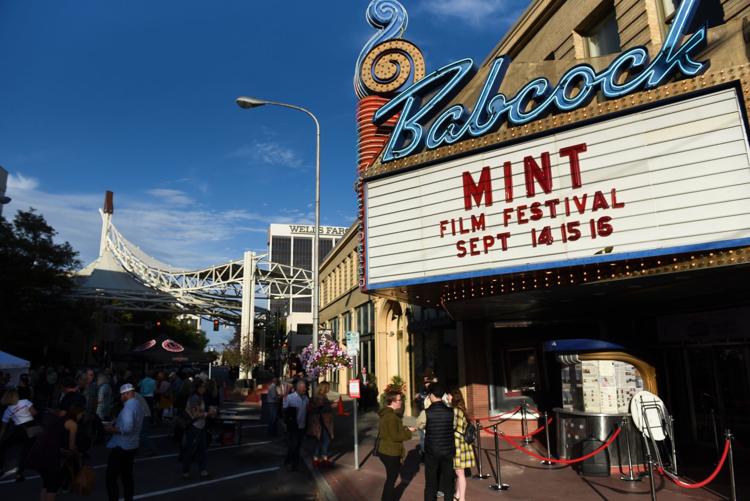 Thursday, Sept. 19: Opening Night Film and Block Party of Montana International Film Festival, from 4 - 11 p.m. featuring "Epic Yellowstone." MINT is a 5-day film festival held in downtown Billings organized by local filmmakers showcasing films from across the world. Full details and schedule at www.mintfilmfestival.org.
Friday, Sept. 20: Films begin showing at 1 p.m. during MINT, including documentary features, narrative and documentary short films at various venues, a film and panel discussion presented by Yellowstone County Area Human Trafficking Task Force at the Babcock Theatre, and after party with The Pugs at Stapleton Gallery.
You have free articles remaining.
Saturday, Sept. 21: Films continue during MINT, starting at 11:30 a.m. that include student-made films, documentary features, narrative feature and shirts, and the Wild & Scenic Films at the Babcock Theatre from 5 - 8 p.m. An after-party will be held at the Billings Petroleum Club starting at 8:30 p.m.
Sunday, Sept. 22: Films continue during MINT Film Festival, starting at 12:30 p.m., including closing film "Robert the Bruce," making its North American premier, and closing ceremony and film awards, starting at 5 p.m. at the Babcock Theatre, followed by a closing night party.
Monday, Sept. 23: Award winning films from best narrative film, best documentary film, and MINT Spirit Award Winner will show at the Stapleton Gallery, beginning at 1 p.m. 
Montana Audubon Center
Friday, Sept. 13: Evening Under the Big Sky with Montana Audubon Center: This annual fundraiser is held on-site at the center and provides support for outdoor education programming and landscape management. This year, the center hopes to raise $40,000, approximately 10% of its annual operating budget. Individual tickets are $75, or $550 for a table of eight.
Wednesday, Sept. 18: Join Audubon Center staff to learn the basic techniques and personal benefits of sketching and writing about nature. Pencils and paper provided, and no experience necessary. All ages welcome, costing $10 per person, and runs from 6:30 - 8 p.m.
Moss Mansion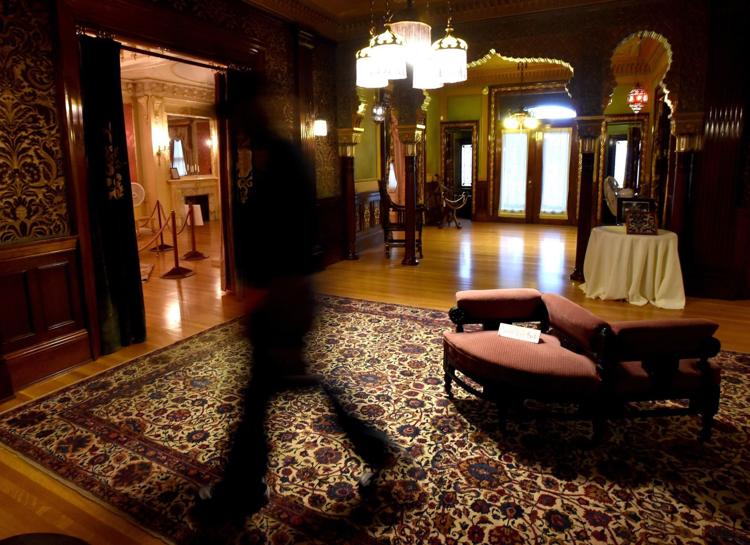 Friday, Sept. 20: Live Action Clue Game starts at 7 p.m. sharp with brief rules and character selection. Participants search for clues to figure out who did it, in what room, with which weapon. Characters are assigned on game night. Reservations are required and admission is $25 per person (should be 18 or older to play), and each game is limited to 25 guests. Private Clue Games may be booked by calling 406-256-5100.
Sunday, Sept. 22: Visit the Moss and dive into the beauty, history and mystery of stained glass. Learn how it is made, the science of glass color, the restoration process and the stories told by the stained glass that glows in the first churches of Billings.
Pub Station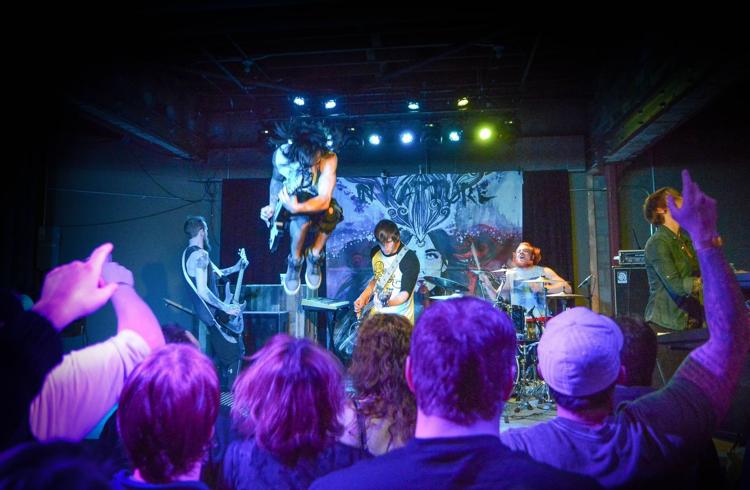 Monday, Sept. 16: Live music at Pub Station: Touring musicians Black Label Society play with Black Dahlia Murder and Alien Weaponry starting at 7:30 p.m. at Pub Station Ballroom. Tickets for the all-ages show are $39.50, plus any applicable service fee.
Thursday, Sept. 19: Riley Green and Travis Denning join for a Pub Station Ballroom show, starting at 8 p.m. Tickets for the all-ages show are $21 in advance, $25 at the door, plus any applicable service fees.
Red Oxx Manufacturing
Friday, Sept. 13: Oxxfest 5 takes place at 310 N. 13th St. The event kicks off Friday with a grand opening extravaganza from 5:30 - 9 p.m. featuring music by Grant Jones and Parker Brown at 6:15 p.m. followed by Laney Lou and the Bird Dogs at 7:15 p.m. Admission is $19.
Saturday, Sept. 14: Oxxfest 5 continues from 11 a.m. - 6 p.m. The event is free on Saturday and features arts and crafts vendors, food trucks, live music, a heavy equipment "petting zoo," factory tours of Red Oxx, and more. 
Western Heritage Center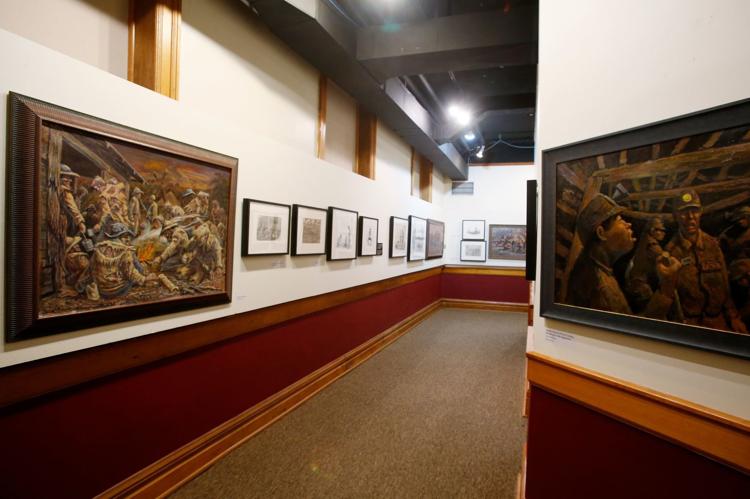 On display through Sept. 21: "The Friends of Ben Art Show: Celebrating the Influence of Ben Steele" features Steele's most famous works, depicting the horrors of the Bataan Death March during World War II. Steele survived being a prisoner of war by becoming and remaining a prolific artist and was also an art teacher at Eastern Montana College (now MSU Billings) and a friend to many Montana artists. This exhibit shares works of those who knew Steele — including Clyde Aspevig, Harry Koyama, Carol Hagan, Marcia Selsor, Tracy Linder, and more — and reveals in what way he influenced them.
Friday, Sept. 13: Bars, Brothels, and Bok Choy Western Heritage Center Walking Tour: Explore Minnesota Avenue and Billings' Southside, which was once filled with bars, brothels and even a Chinatown. Participants will wander the remnants of these establishments and bring back to life the stories of these communities. Tour begins at 10 a.m. at the Western Heritage Center, costing $10.
Thursday, Sept. 19: High Noon Lecture Series at Western Heritage Center: "Me and Martha: Intimate Reflections of Dora DuFran about the Real Life of Calamity Jane" is the topic of this noon lecture, featuring actor Mary Jane Bradbury.
Friday, Sept. 20: Hidden in Plain Sight Walking Tour: Explore details of historical downtown Billings with local historian Joyce Jensen. She'll point out points of interest, architectural details, and tell historic stories of Billings that will surprise you. This tour begins at the Western Heritage Center at 10 a.m., costing $10.
Wise Wonders Children's Museum
Friday, Sept. 20: Free Family Fun Night at Wise Wonder's Children's Museum: With a mission to engage curious, creative and scientific minds in a playful, nurturing environment for children of all ages, Wise Wonders supports STEM education through exhibits that focus on learning through play. Guests are invited to a free family fun night from 5 - 8 p.m.
Yellowstone Art Museum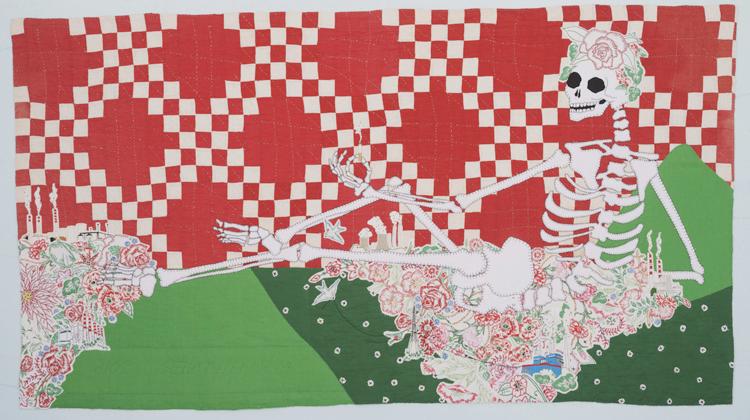 On view through Oct. 10: Sixty works of art, selected from more than 500 entries, are exhibited through October during the Yellowstone Art Museum's first North x Northwest art exhibition. Works of art from 18 states, including painting, sculpture, textiles, mixed media, and photography, were selected by juror Julia Andrews, director of the Coral Springs Museum of Art. Viewers are invited to vote for their favorite work of art. People's Choice, Juror's Choice and Purchase Awards will be announced at the reception on Sept. 12 starting at 6:30 p.m.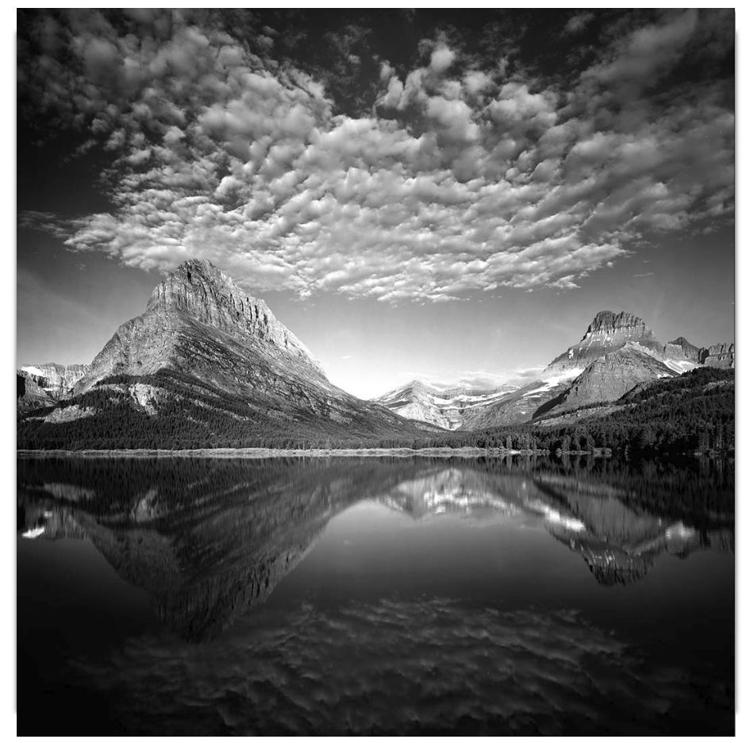 On display through Oct. 13: "America the Beautiful: Clyde Butcher" runs through Oct. 13. Completed during the centennial anniversary of the National Park Service in 2016, this series of silver gelatin images celebrate and advocates for America's most majestic places, from the northern forests to the Everglades. Butcher used a large-format camera and traditional photographic printing processes to create these monumental images, which reflect the encompassing beauty and drama of the landscape.
Thursday, Sept. 19: The Montana Audubon Center will lead an indoor nature walk at the YAM to explore the geography and ecology behind Clyde Butcher's gorgeous National Parks photographs. The topic of the walk will be Faults & Folds: Mountain Building. The event runs from 5:30 - 6:30 p.m. and the museum will be open until 8 p.m. Programs are free to YAM members and free with the cost of admission.
---
Photos: North x Northwest Exhibition at YAM