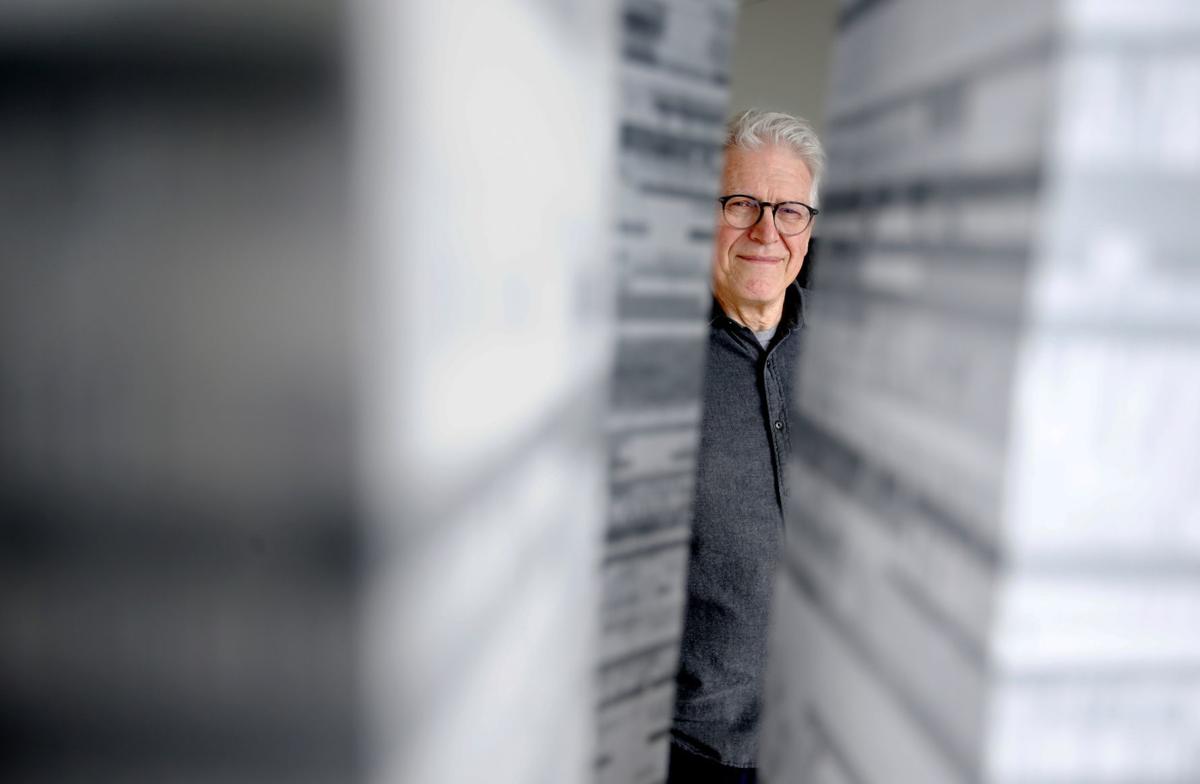 While looking through photos shot on his cellphone, Jon Lodge came across an image that stood out to him. Among the thousands of images was a simple red square.
The next frame showed his finger slightly covering the lens. "So I said, 'Hmmm. I'm going to simulate that…'"
This is what Lodge describes as "tapping into an accident," something that spurred a collaborative art project with students at Montana State University Billings.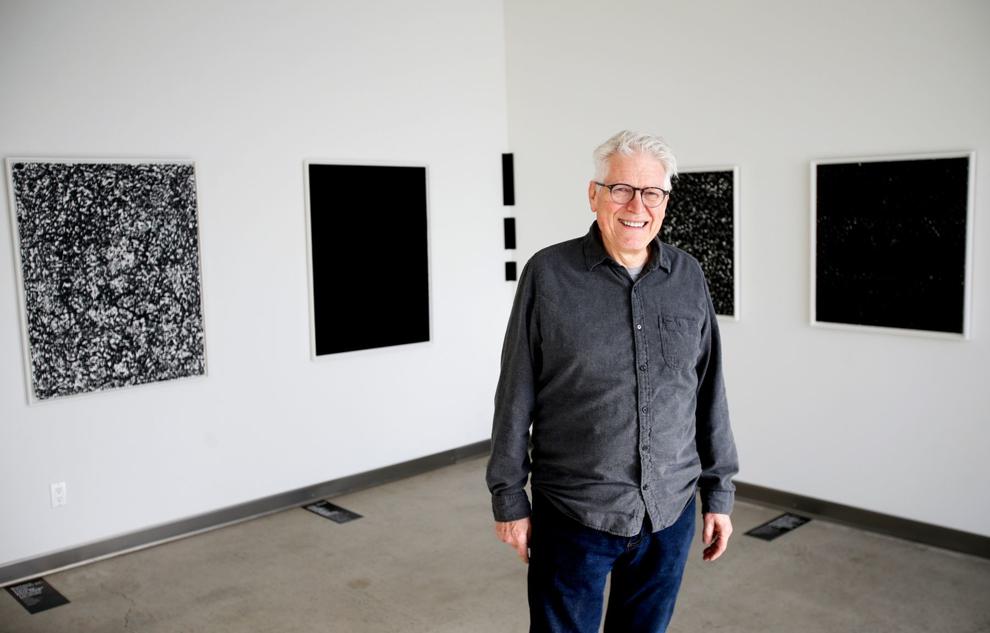 Such collaborations are part of Lodge's upcoming exhibition at the Northcutt Steele Gallery at MSUB, which opens Feb. 28. Works from the past five years are on display, which Lodge created using a system he describes as "planned random," as well as several activities that place the viewer into the creation seat.
That red square? Using it as an idea prompt, Lodge created a series of instructions to produce a video using simple tools that most college students have: a cell phone and a thumb.
"I saw the actual translation of what happens to the lens and all the technology, and that it miraculously somehow has a huge amount of light coming through the thickness of your finger, but it's re-translated," Lodge said. "It's planned, but it's also very random."
Anyone can recreate this video of light going through their finger, documenting variables of light in the room translated by a computer that is "glitching out."
Lodge said he wasn't trying to scramble the technology, but once he started messing around, it became a new way of viewing the process of art-making.
The art of randomness
Lodge has long focused on planned randomness to inspire his art. The materials have changed over the years, and the process has evolved, but the core idea remains, one that developed while he was studying jazz at Berklee College of Music.
"It's a planned system of chord changes, of constant time, of constant rhythm. That's part of the plan, then the randomness flows through it, which is constantly variable. It's the juxtaposition of form, but it also has randomness built in, which creates interest."
Simply put: "I also call it tight/loose," Lodge said.
Lodge was born in Red Lodge and grew up there in the 1950s. Twenty years later, he left to study jazz improvisation and composition in Boston. While there, he became involved in the visual arts as Berklee's art director and photographer.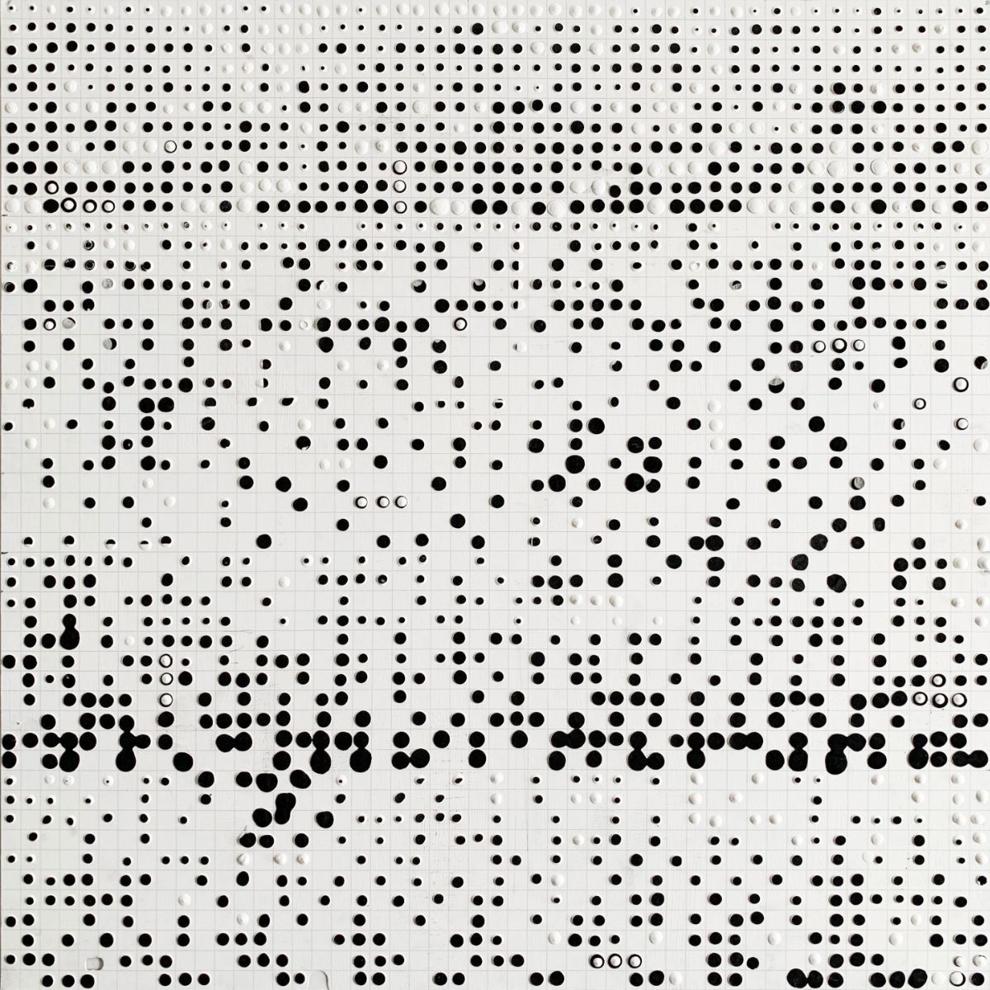 Lodge returned to Montana in the mid-1970s, where he worked in the commercial printing industry — a place that allowed him the opportunity to recognize byproducts of those processes could become his art materials — while continuing jazz performing, and by the mid-1990s, he decided to make visual art.
Encouraging participation
Lodge's most recent work, which will be on display at MSUB, has been an exploration of planned randomness and science. This randomness is something Lodge — and everyone else —experiences daily, yet he was captivated by forces controlling such random acts.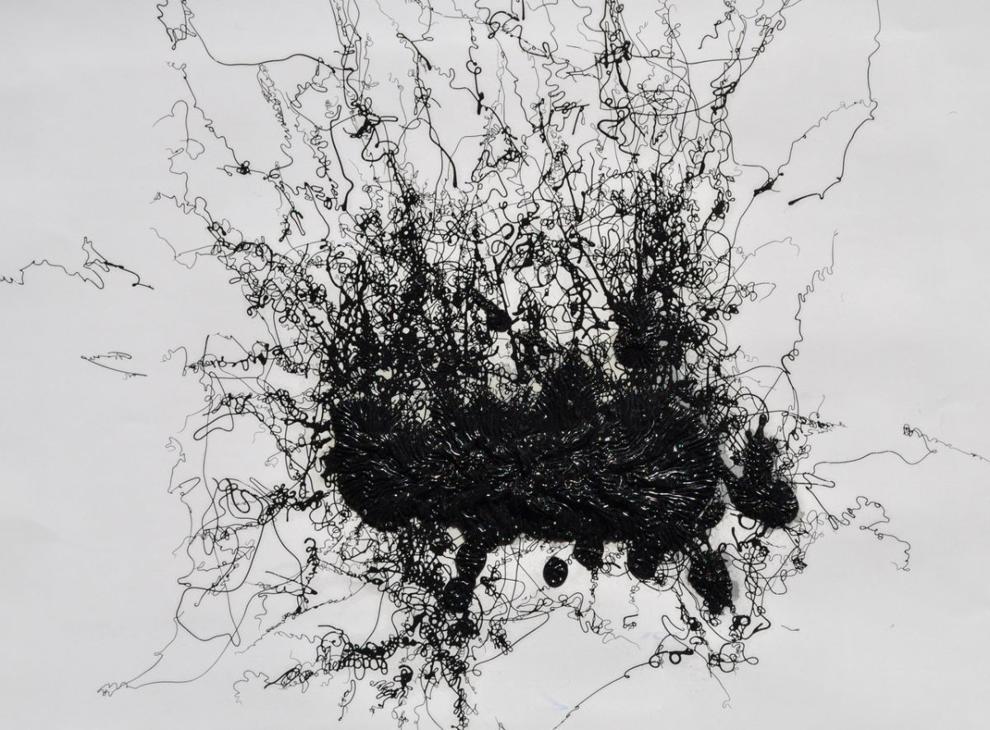 Northcutt Steele Gallery director Sherri Cornett describes the work as diverse, interactive, yet minimalistic, inspiring curiosity from the viewer and encouraging engagement with the work in a fun and immersive way.
"Shows like Jon's expand the idea of art," Cornett said, "and that art is no longer contained in specific media boxes."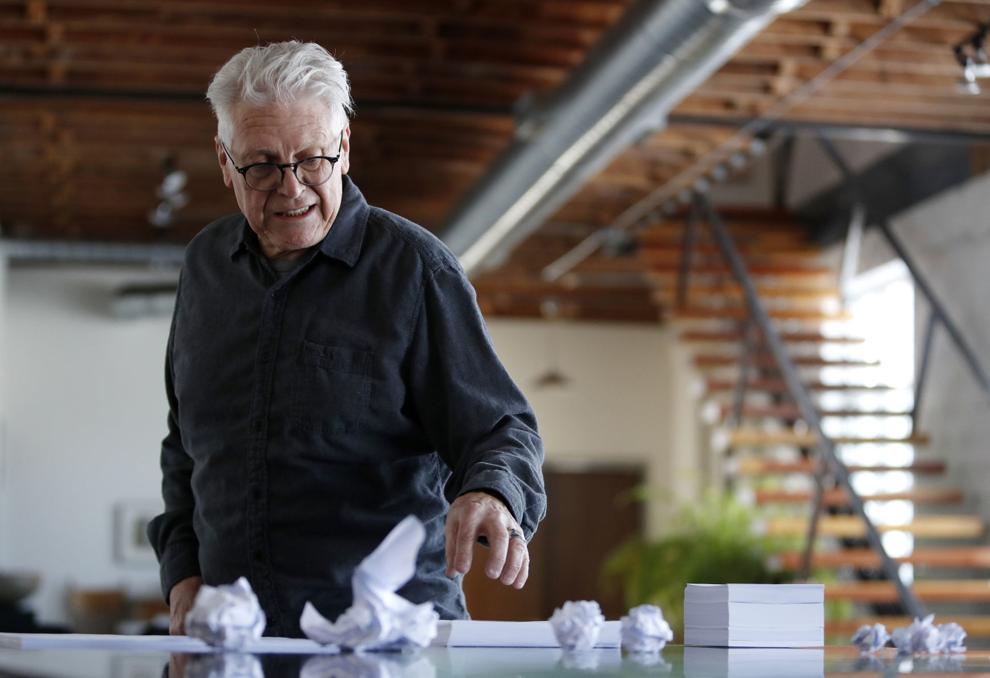 Lodge's exhibition emphasizes the interplay of process and material, one he encourages the viewer to partake in.
For "Crumple Zone Sequence," Lodge provides instructions, and the viewer transforms sheets of paper — cut into perfect squares and numbered based on the Fibonacci Sequence — into three-dimensional objects. 
The interactive component is so simple, it seems like the opposite of art.
Yet, from the amount of paper stacked to the size of the paper, "it's all mapped, and it's very planned," Lodge said. "The end result may be totally random, but if you stop to look and connect to the whole system, you see there's an underlying grid."
A lot gets lost in the explanation. But trust me, wadding up a sheet of paper stacked so neatly and just ready for destruction is pretty cathartic. It's intuitive, spontaneous, fleeting, and easy.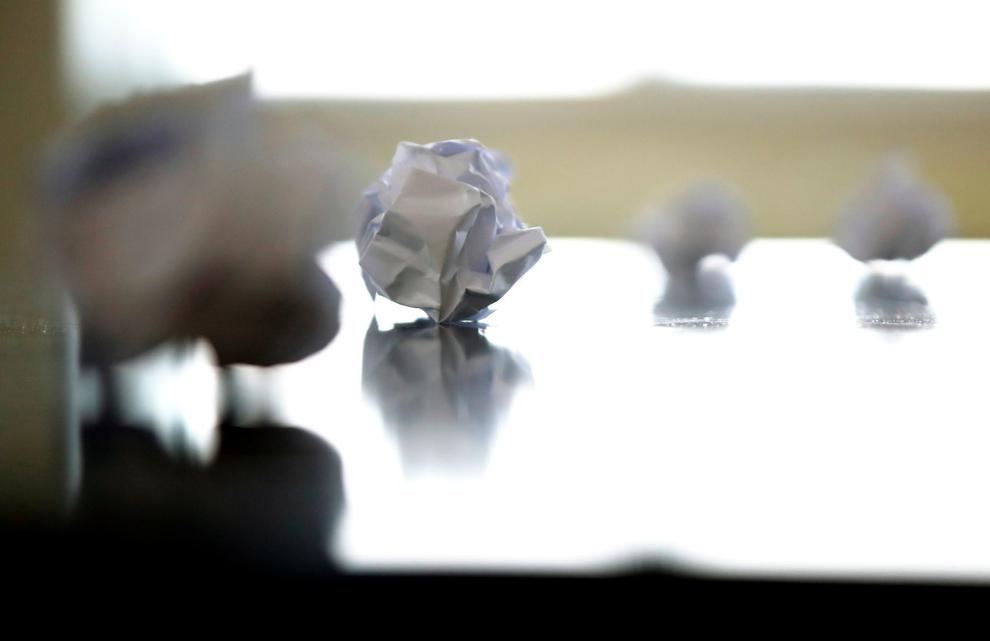 The hope is by the end of the exhibit, 7,839 sheets of paper will be "transcended." The challenge is to get people to feel comfortable interacting.
Cornett welcomes the interaction, part of the long-term vision for Northcutt Steele Gallery. "We see the gallery as a laboratory for exploring how art can set a framework for our many communities to react to and talk about their experience of the works from their different perspectives."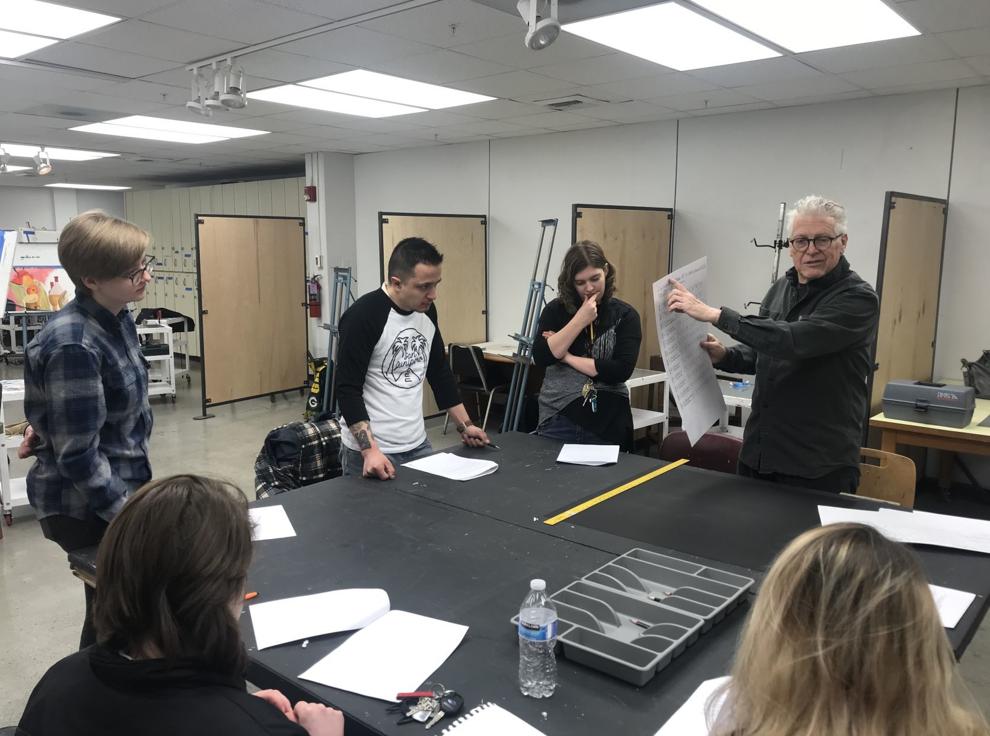 Jodi Lightner, associate professor of art, painting and drawing at MSUB, has been incorporating some of Lodge's techniques into her advanced drawing course. Students applied principles of math and music to straight line drawings, which were co-created with graphite pencil. 
"Each line is visibly, though subtly, different from lines made by the other artists. It was these variations in our line making that excited us as we were making the drawing," Lightner said.
Students identified nuances in each line, and got into a cadence of repetitious drawing, observed Lightner. "When they saw the visual result of the drawing, it was apparent how it connected to the complex system of instructions created by Lodge."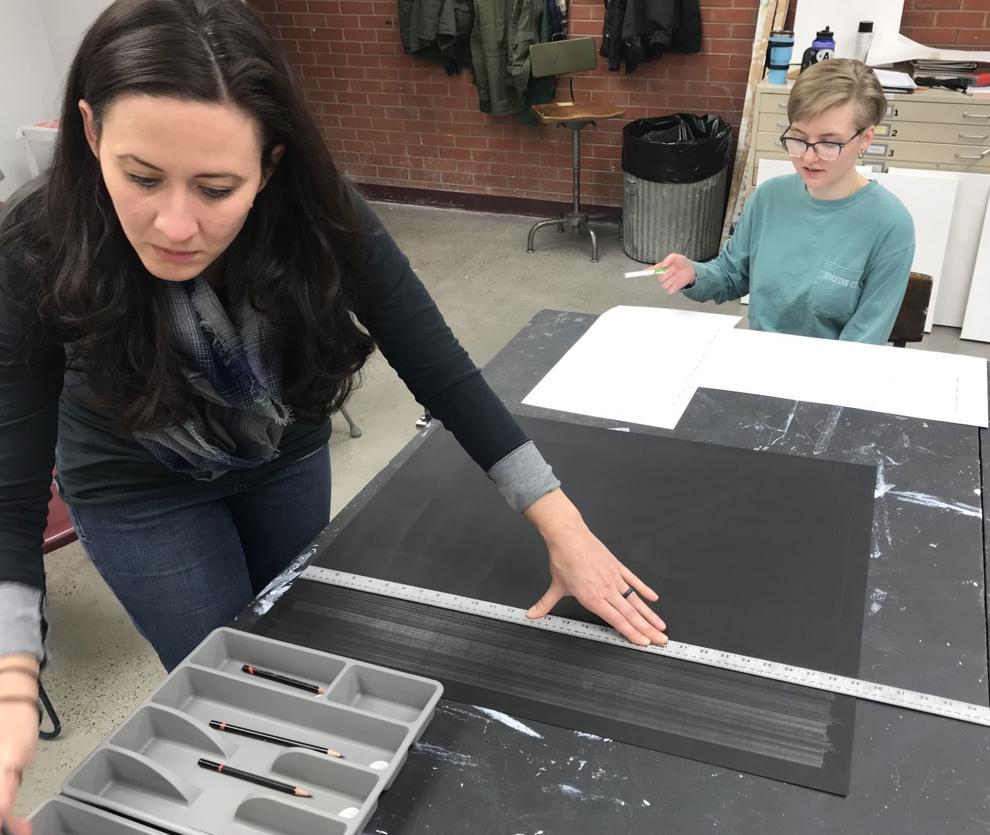 This also sparked conversations about conceptual art making and artistic ownership of ideas. The finished products will be displayed alongside Lodge's work at the gallery.
"It's not only the exhibitions that we learn from (at Northcutt Steele). We gain just as much insight in interacting with artists, learning the professional side of exhibiting, and having conversations spurred by the art, artists, and gallery," Lightner said.
For Lodge, it's all art. "There's all kinds of influences everywhere, coming from all directions," he said.
---