Quebec-born painter Michel Desrochés had his first major exhibition opening in an art museum in Billings this spring. His paintings, shipped from a Beverly Hills gallery, made their way to the Montana Yellowstone Art Museum for an exhibit that will close on July 7.
Desrochés started drawing at a young age. He was fascinated by creating art, what seemed to him at the time to be magic.
"I remember at five years old seeing my uncle doing sculpture, and I thought he was a magician," said Desrochés in an interview with The Gazette. "He was creating beauty with nothing, and I said to myself, 'I want to become a magician too.'"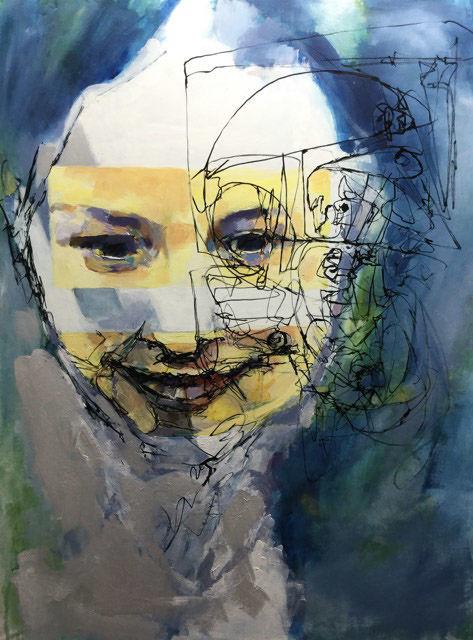 Desrochés said he likes strange people, his uncle being the first to show him the possibilities of nontraditional living (he lived and worked in a bus).
"I am fascinated by the outsider…I feel a connection," Desrochés said. Until a few years ago, he made a living as an art therapist. Desrochés said he decided to help others because he knew how much people could hurt and how much art could help.
"Now I am more settled, but for a long time I had to struggle with my own demons. By doing so, I decided to help others."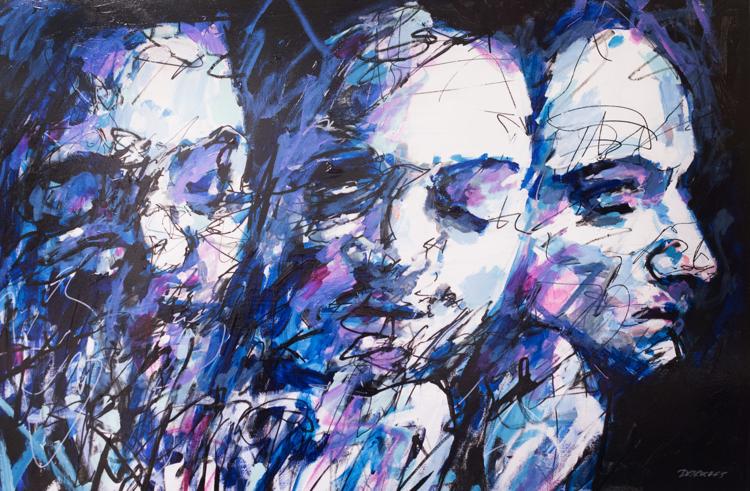 Working as an art therapist had its own struggles, and two years ago, Desrochés said he was discovered by Daniel Winn at Winn Salvin Fine Art in Beverly Hills, a connection he describes as a turning point in his life. He decided to focus his efforts full-time toward painting.
"Between the Lines" opened at Winn Salvin Fine Art in 2018 before traveling to Montana in March and taking up the second floor main gallery at the YAM.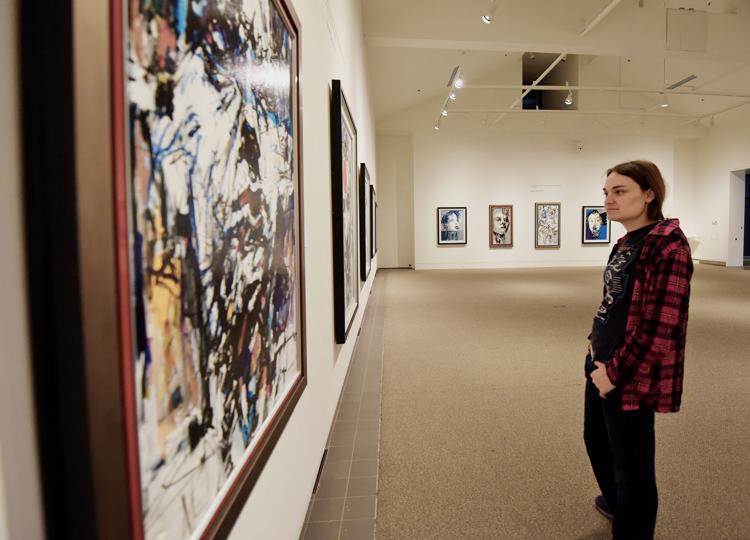 Desrochés said that gallery representation hasn't influenced his artistic decisions, and that his agent is "very open minded." For that two-year period before the show opened in California, Desrochés would paint these large-scale paintings, let them dry, then roll them up and ship them to the gallery, where they were framed and hung.
Bryan Knicely, executive director at YAM, brought Desrochés' work to Billings. He said he has ties with the Beverly Hills gallery and has brought other artists represented by Winn Salvin Fine Art to the museums in Florida and Indiana.
Knicely said artists such as Desrochés represent contemporary art (aka living artists doing innovative work) and align with the YAM's mission to show art of a contemporary nature in Montana.
You have free articles remaining.
Keep reading for FREE!
Enjoy more articles by signing up or logging in. No credit card required.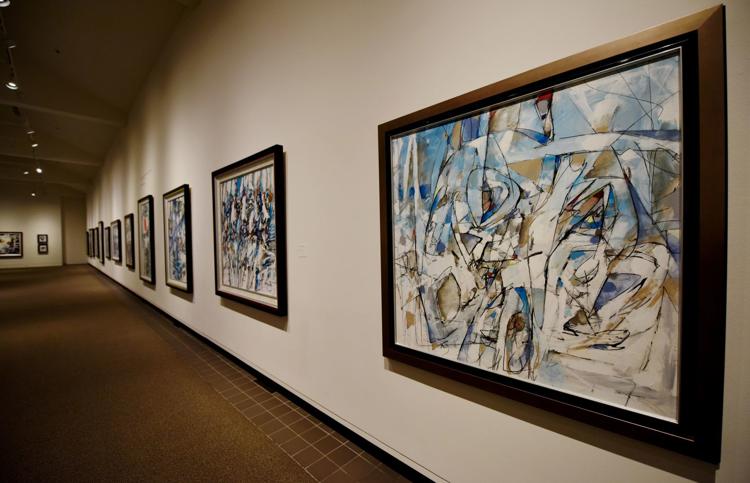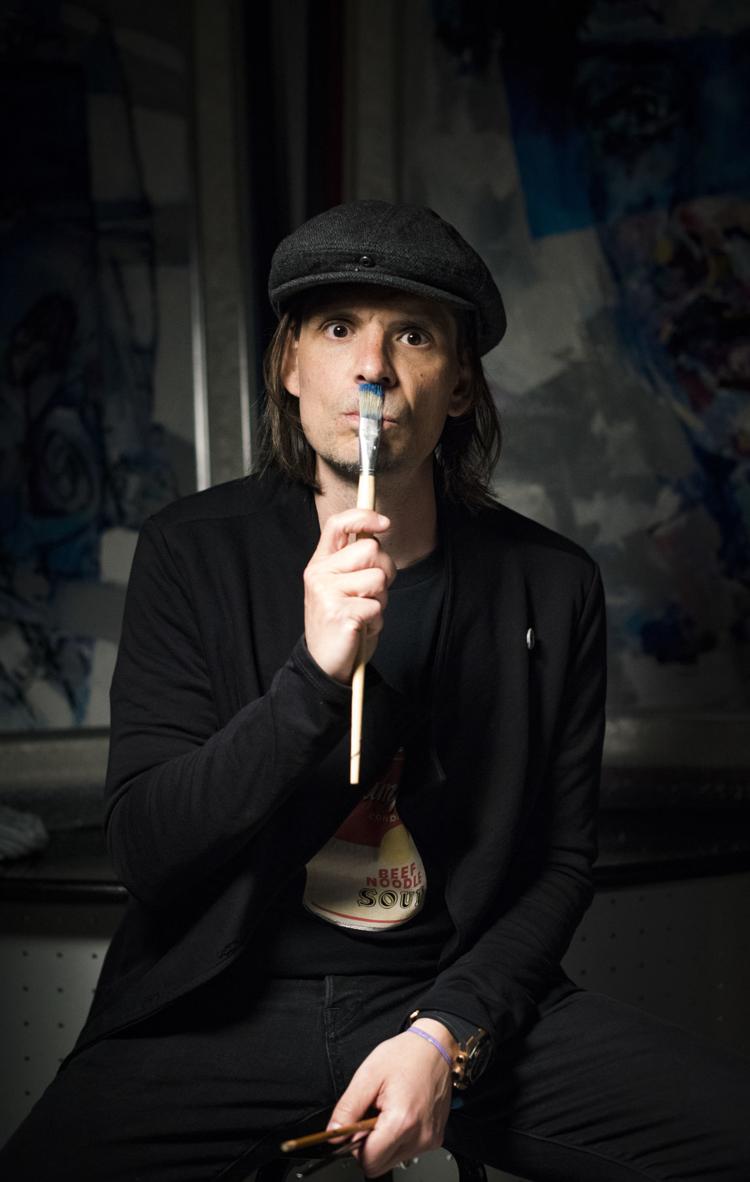 The exhibit at the YAM features more than 40 oil paintings and multiple original sketches. The works en masse (minus a couple that sold before the work left California) have a common energy, connected by an underlying carpet of connectivity in the lines.
"It's like an unconscious mirror when you look at my paintings," Desrochés described. "Some people will see many faces, some people will see other things. Every painting is a personal dialogue to the viewer.
Working out of a small studio in a suburb of Montreal, Desrochés said he prefers painting on large canvases. "For me, it's easier sometimes. I'm a very spontaneous painter. It has to be quick because it captures the inner state of the subject, otherwise it becomes static."
Across the canvas are glimpses of faces, creating a layered and often disorienting appearance in the succession of faces. Desrochés describes his paintings as neo-expressionism, as his work is more about the emotion than the literal form and digs into conflicts of the psyche and emotion conveyed in faces and the large canvases.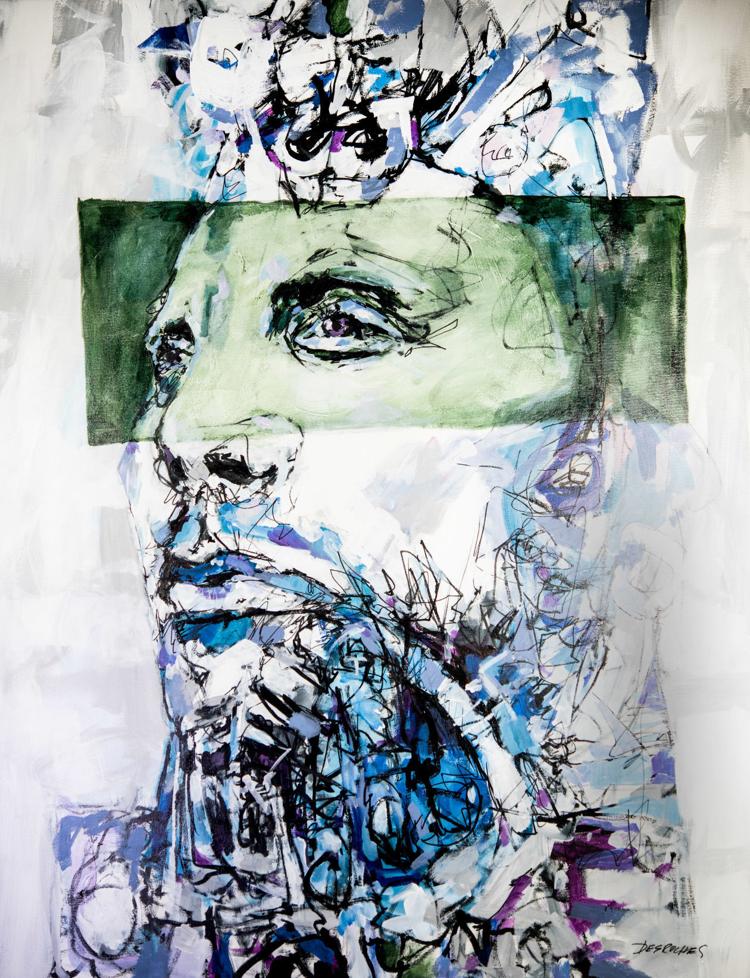 "In my paintings, everybody sees what they are prepared to see. I respect the intelligence of the viewer because I think my job is to propose and the viewer has to make his own vision of my work."
The style of Desrochés' paintings arose from practicing gesture with pens as a young child. He describes art as a language and a way for him to communicate, citing Gestalt's ideas of being present in the here and now.
"I learned my visual vocabulary when I was very young. It's like writing, it's spontaneous, the urgency of capturing my inner state, showing what is going on. I am present to myself."
Desrochés said he's not an artist with a cause, but rather he's an illusionist. "That's not my battle. Sometimes you can change things, but really what you can do is give beauty to this world and make people dream."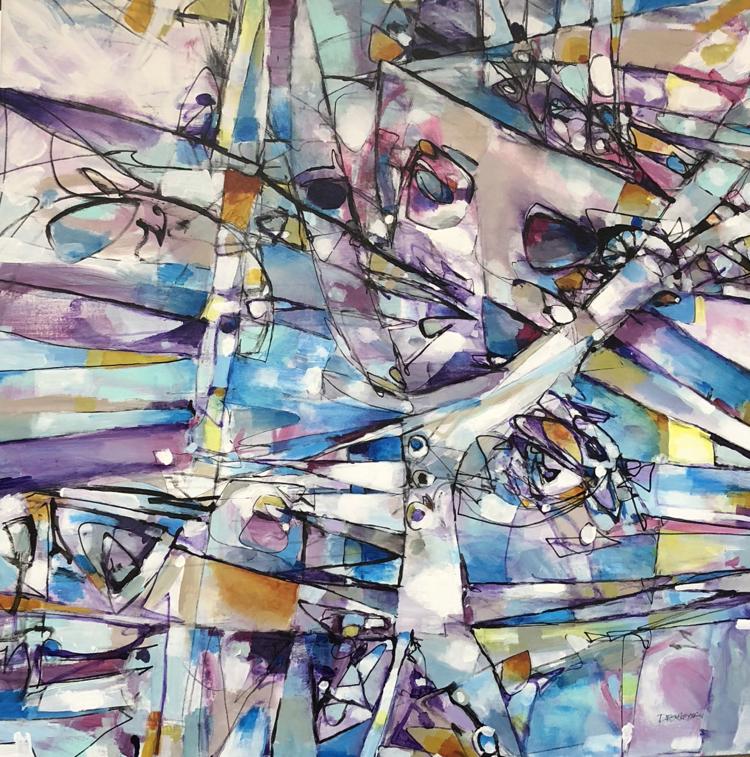 His work as a therapist was with groups of people helping them express themselves through art. After the workshops, with the assistance of a psychiatrist, participants would discuss what happened inside their bodies and what emotions arose while making art.
"Helping others through art is very rewarding," Desrochés said. "As a human being and as an artist, I know the healing effect of art."