Live music this week: Psychedelic rock n' roll from Cali, Hot Club of San Francisco, Texas rock, and Irish rovers
Chris Robinson Brotherhood returns
Thursday, Feb. 14, Pub Station Ballroom, 8 p.m. Tickets to the all-ages show are $25 plus possible service fees.
The Chris Robinson Brotherhood are on tour in support of their latest studio album "Barefoot In the Head." In the middle of one of their most prolific periods to date, the band is riding a creative wave with a slew of studio and live records coming out amidst a rigorous tour schedule that only seems to fuel their fire even further. Their stellar new album, "Barefoot In The Head," marks the CRB's third studio release in just two years, and it finds them pushing boundaries and breaking new ground with more joy and wonder than ever before. Overspilling with stunning musicianship and infectious energy, the album showcases the continued growth of Robinson's songwriting partnership with his bandmates: guitarist Neal Casal, drummer Tony Leone, keyboardist Adam MacDougall, and bassist Jeff Hill. It revels in the kind of adventurousness that can only come from five artists tuned into the same sonic wavelength.
The Chris Robinson Brotherhood are proving themselves among the most prolific rock and roll bands of their time. The quintet have honed their kinetic chemistry and immersive sound into a singular vision, which Uncut Magazine calls, "...a celebration of how American musical traditions can be at once honored and psychedelically expanded."
Phil Aaberg, Jeni Fleming join for dinner show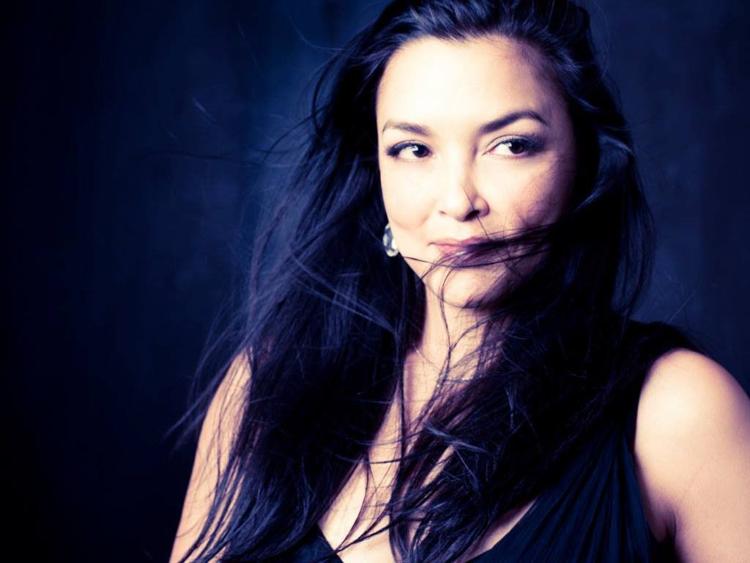 Friday, Feb. 15, Pub Station Taproom, 8 p.m. Tickets for the age-21-plus show are $100, which includes dinner from Lilac and wine. Reserved tables for six are $600. Ticket fees may apply.
Grammy and Emmy nominated composer and pianist Phil Aaberg, and Montana's beloved vocalist Jeni Fleming join musical forces in creating what will no doubt be an incredibly special and memorable night.
Hot Club of San Francisco brings back music of 1930s Parisian jazz clubs at ABT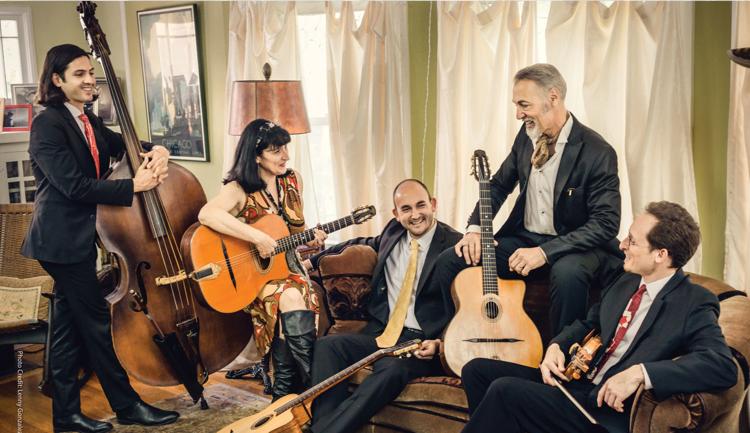 Hot Club of San Francisco, 7:30 p.m. February 15 at Alberta Bair Theater. Tickets range from $22 (students) to $42.
Be carried back to the tight, smoky jazz clubs of 1930's Paris with the Hot Club of San Francisco. Often called gypsy jazz, the music of The Hot Club of San Francisco has entranced audiences around the globe for more than 25 years. This ensemble celebrates the music of Django Reinhardt and Stephane Grappelli's pioneering Quintette du Hot Club de France.
The HCSF borrows the instrumentation of violin, bass, and guitars from the original Hot Club while breathing new life into the music with innovative arrangements of classic tunes and original compositions from the group's superb lead guitarist, Paul Mehling and features the silken violin of two-time Grammy Award-winning Evan Price, the velvet vocals of Isabelle Fontaine, and a swinging rhythm section.
Acoustic Guitar has hailed the group's playing as "intricate, scorching and often brilliant." With frequent national and international tours — from Iceland to Lincoln Center and the Monterey Jazz Festival — The Hot Club of San Francisco keeps this historic music fresh and alive.
Quaker City Night Hawks bring Texas rock to Pub Station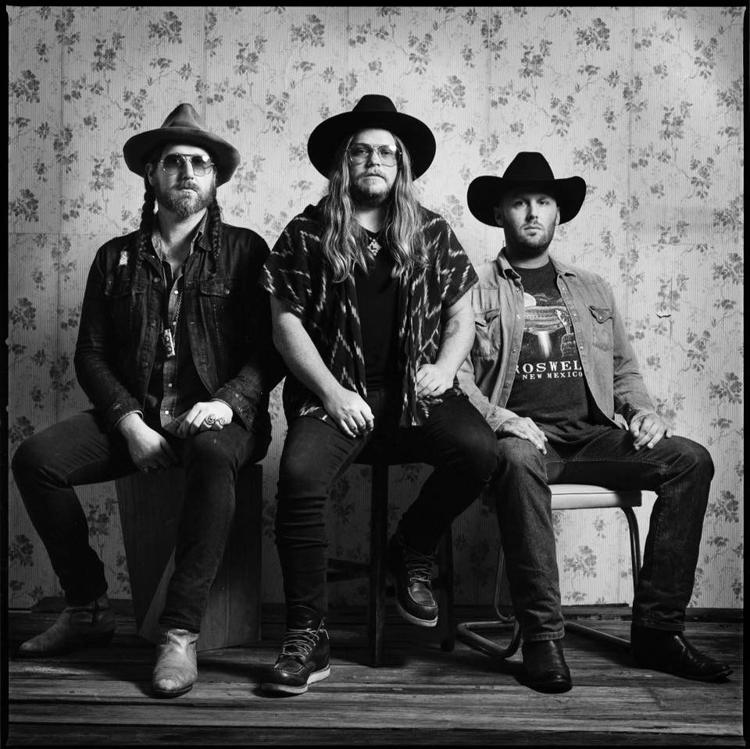 Tuesday, Feb. 19, Pub Station Taproom, 8 p.m. Tickets for the all-ages show are $5.
"Good evening from Fort Worth, Texas." Those are the first words of out Sam Anderson and David Matsler's mouths on 'El Astronauta,' The Quaker City Night Hawks' electrifying debut album for Lightning Rod Records, and it's the only introduction you'll need. Over a viscid, bluesy slide-guitar, the band transports you to the sweltering Texas heat, a "land of oilfields, iron nightmares, and fevered dreams." That song, "Good Evening," plants the band's flag firmly in the sand, simultaneously celebrating the pride of home and acknowledging the ominous clouds that hang over it, all while perfectly setting the stage for the raucous journey through time and space that follows.
The Night Hawks — Anderson and Matsler on vocals and guitars, Pat Adams on bass, and Aaron Haynes on drums—are a Southern band, to be sure, but it's not the South we've come to expect from our rock and roll. Equally influenced by ZZ Top and science fiction, they write of landscape both familiar and foreign, of a people working to shed their past but still burdened with its repercussions even in the distant future.
"Dave and I both pull from older artists when we write," says Anderson, "but we're trying to put a new spin on it. We're harkening back to old Texas, but we're writing about a new southern culture, maintaining the past and moving it on into the future."
Irish Rovers wander back to Billings on 'The Farewell Continues' tour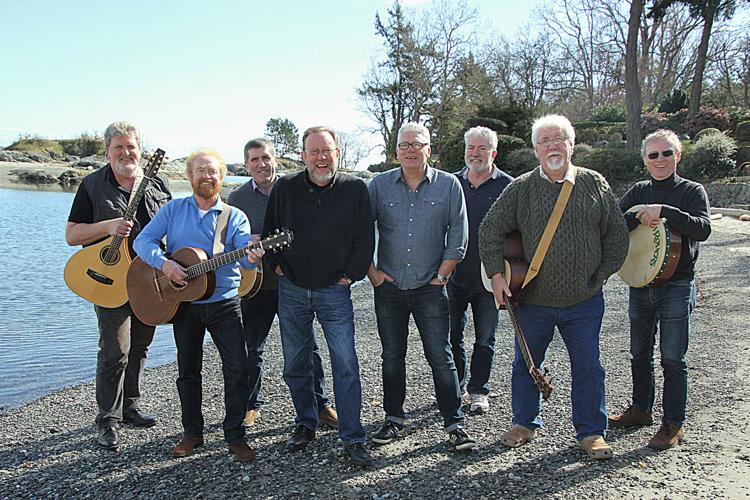 The Irish Rovers return to Alberta Bair Theater 7:30 p.m. Feb. 21. Tickets are $20 (students), $37 and $50, available at the ABT Box office, 2801 Third Ave. N., by phone at (406) 256-6052 and online at www.albertabairtheater.org.
The Irish Rovers are headed back to Billings on "The Farewell Continues" tour in support of their latest release, "The Scottish Album," a reflection of the Scottish influence on their Northern Irish roots.
Since the '60s, the Celtic super-group has traveled the world as musical ambassadors taking them as far as the Arctic Circle, Japan and Germany, with regular tours to Australia, New Zealand and the U.S.
According to a press release, the Rovers have recently been officially honored as one of Ireland's greatest émigrés by EPIC, Ireland's newest museum. "The Irish Rovers are iconic, world class and with very a long career," said Mervyn Greene, Dublin's EPIC Ireland Museum Director. 
The Rovers first became known in the '60s on shows like "The Tonight Show," "The Smothers Brothers," "Mike Douglas Show" and "The Dating Game." In the '70s they hosted their first of three international television series, The Irish Rovers Show, and throughout the next 20 years their weekly television shows brought Ireland into living rooms of America.
Colorado string band Trout Steak Revival to play YVB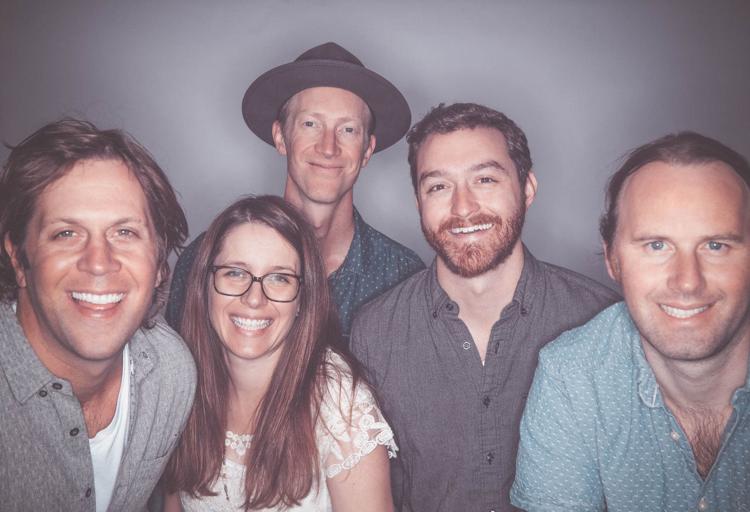 Trout Steak Revival plays Yellowstone Valley Brewing, 2123 1st Ave N., on Feb. 21 starting at 6 p.m. Tickets for the all ages show cost $11, plus applicable fees.
Defined more by expressive songwriting and heartfelt harmonies rather than any one genre, Trout Steak Revival crosses over and blends the bounds of folk, indie, bluegrass, and roots evoking its own style of Americana. With five band members all contributing unique lyrics, lead vocals, acoustic instrumentation, and harmonies, Trout Steak Revival delivers memorable tunes to an energetic fanbase that grows hand-in-hand with the band.
Ever since winning the 2014 Telluride Bluegrass Festival Band Competition, Trout Steak Revival has quickly become the quintessential Colorado string band. The band won an Emmy Award for a soundtrack they contributed to Rocky Mountain PBS, Westword named them Denver's Best Bluegrass Band, and they were nominated as a Momentum Band of the Year by the International Bluegrass Music Association.
Their latest album, "Spirit To The Sea" expands Trout Steak Revival's repertoire beyond Colorado bluegrass without leaving behind the communal nature of the band's origins. This album provides a mix of music crafted out of love, fear, heartbreak, wonder, joy, and freedom, providing a glimpse into the soulful depth of the individual members of Trout Steak Revival.
Wes Urbaniak joins forces with the 'Mountain Folk' for new band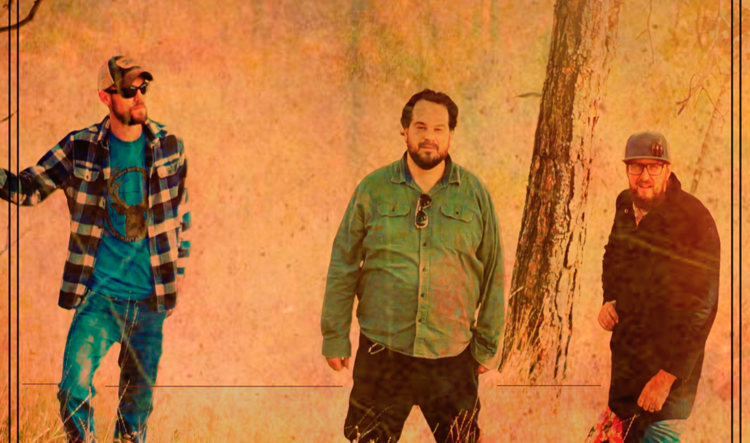 Wes Urbaniak and the Mountain Folk perform Feb. 22 at Yellowstone Valley Brewing. Doors at 5:30 p.m., show at 6 p.m. Tickets for the all ages show are $7 in advance, plus applicable fees, and available at the door.
Wes Urbaniak's experimental expressionism puts fire to the gasoline structure of folk music. As his songwriting began to develop and his content deepen, the pursuit for the absolute dynamic of the solo musician in real time rose up and what was learned was continually reinvested into his artistry.
Urbaniak's songwriting can be thought of as a quilting of life lived, lessons learned, humility sought, and understanding earned through the processes of becoming a steady and thoughtful man.
In order to develop a more whole and full sound, Urbaniak has enlisted the skill sets of David Baneulos, bass/guitar, and Mat Regele, 8-string ukulele/bass. They are the Mountain Folk that bring up the steady, the harmony, and the melody behind Urbaniak.
Corb Lund plans Ballroom bash
Saturday, Feb. 23, Pub Station Ballroom, 8 p.m. Tickets for the all-ages show are $25 in advance and $28 at the door.
Corb Lund is an award-winning, vintage country performer, who spent his 20s in an indie rock band. He embraces his rich and rustic western heritage with a style that's unique, honest and resolute, while touching on a range of cowboy themes both past and present — from rough-and-tumble tales of lawless frontier saloons, to the somber realities of running a modern family ranch. He sings about a life that he and his ancestors have lived themselves, paired with his quick-witted, wry observations of today's world. As a result, his writing resonates emphatically with rural and urban audiences alike. It's a classic sound with a twist, something of a rarity these days, but one that evokes the spirit of the American West, winning over appreciative audiences at rodeos, fairs, festivals and other events where tales of fearless explorers, determined homesteaders and committed cattle ranchers still holds a powerful sway.
"I feel a deep bond and shared roots with the audiences I perform for, especially out West," Lund says. "Coming from a multi-generational ranching family from Alberta, Canada, and Utah before that, I relate closely to cowboy culture and its authenticity. It's a part of the U.S. I especially enjoy touring as I feel very at home there."
U.S. Air Force Academy Band's Falconaires jazz ensemble to perform free concert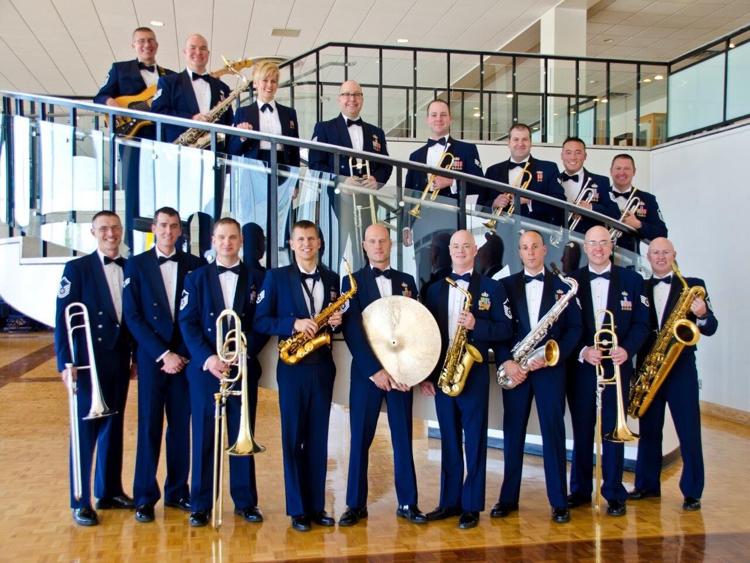 The United States Air Force Academy Band's Falconaires jazz ensemble, from Colorado Springs, will perform a free concert at Senior High, at 3 p.m. on Sunday, Feb. 24.
According to a news release from the USAF Academy Band, the evening will feature an eclectic mix of traditional and contemporary jazz repertoire that celebrates our national heritage.
One of nine performing ensembles within the USAF Academy Band, the Falconaires features 18 professional active-duty airman musicians. The ensemble plays a major role in cultivating our national heritage through America's only indigenous musical genre — jazz.
For more than 60 years, the Academy Band has used the power of music to honor our nation's heroes, inspire Air Force personnel and the nation they serve, produce innovative musical programs and products, and communicate Air Force excellence to millions around the world.
Under the command of Lt. Col. Daniel L. Price, the USAF Academy Band represents the Air Force Academy and its mission to educate, train and inspire men and women to become officers of character, motivated to lead the United States Air Force in service to our nation.
The Billings concert is free and open to the public. Tickets are available online at eventbrite.com (search "Air Force Falconaires") and at the Rimrock Mall management office while supplies last.
Ant and Slug return, topping 4-artist bill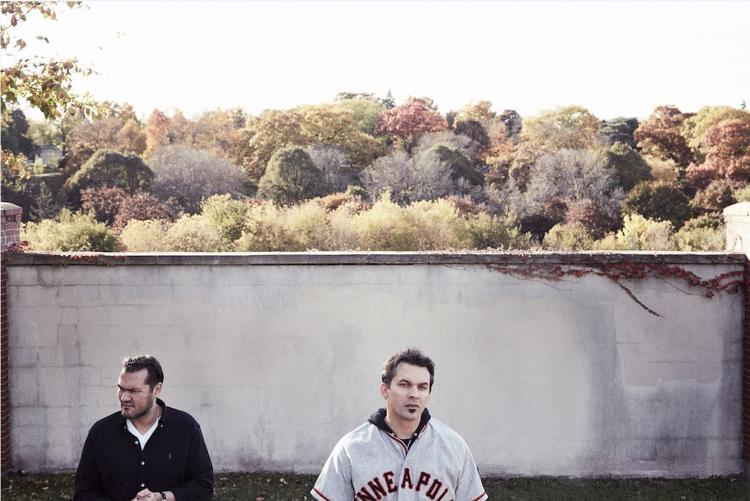 Atmosphere, with deM atlaS, The Lioness, DJ Keezy, Tuesday, Feb. 26, 8 p.m., Pub Station Ballroom. Tickets for the all-ages show are $31.
Musically, Ant has continued to define Atmosphere's sound, ranging from a healthy mixture of upbeat and fun, to the more iconic, moody and personal. Through out the 1990s, Ant spent countless hours in his basement with a wealth of records, a keyboard sampler, a turntable and a four-track, working with a who's who of the Twin Cities' Rap talent of that time. Those experiences tuned his ear, molded his work ethic, and shaped his vision. In turn, those lessons have continually become more prominent in the Atmosphere aesthetic, blending live musicians and sampled production with his keen sense of how to compose a well-arranged song.
As for the lyrics, Slug started his passion for rhyming with an obsessive-like penchant for the way words intersect, as well as how those words can be manipulated for unexpected and clever meanings. But, at the same time, early on Slug expressed an interest in doing more than simply proving he could be witty, but also writing about subjects that speak to people personally, as well as emotionally. These practices also naturally helped the Atmosphere fan base to expand beyond the usual independent hip hop audience, extending their reach to an alternative audience who also related to the personable appeal and emotional range of both Slug's songwriting and Ant's musical backdrops. Particularly, Slug has been consistently successful in leveraging his understanding for the power of words, recognizing that a song containing the right story or personal perspective can be extremely effective in capturing and holding the listener's attention.
John Roberts y Pan Blanco heat up Yellowstone Valley Brewing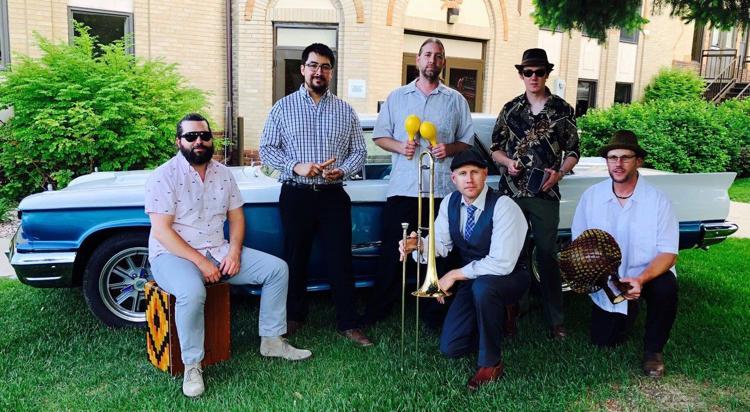 John Roberts y Pan Blanco, Friday, March 1, 6 p.m., Yellowstone Valley Brewing. Tickets for the all-ages show are $10.
From a rural background in Montana, John Roberts began on piano and trombone at a young age. After graduating from Montana State University-Billings with a bachelor's degree in music performance, he moved to Los Angeles to earn his master's degree from the California Institute of the Arts.
Focusing on vocals, trombone and keyboards, Roberts has been touring, recording, and performing in Los Angeles, the U.S. and around the world, including: Mexico, India, Asia, Europe, Canada, the Caribbean, Australia and Africa.
After 16 years of professional experience in Los Angeles, Roberts is now faculty at Montana State University Billings as a jazz, music theory, low brass and world music instructor. He works as a clinician and guest artist, continuing to hone his skills as an educator by sharing the "real world" of music performance and industry with his students.
Clutch bringing its 'Book of Bad Decisions' tour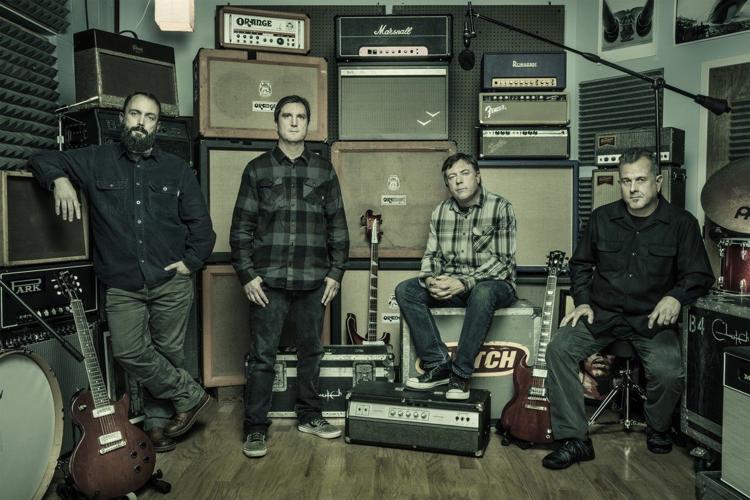 Friday, March 1, 8 p.m., Pub Station Ballroom. Tickets for the all-ages show are $31 in advance or $35 at the door, plus applicable fees.
With the release of their highly anticipated 12th studio album, the gloriously titled "Book of Bad Decisions," it would be easy to suggest that legendary Maryland rockers Clutch have made their finest record to date. This may even be true. You see, the thing about Clutch is that since their 1993 debut "Transnational Speedway League," they've been in the business of writing classics, and even the most rabid fan would have trouble picking just one. "Book of Bad Decisions" won't make that task any easier.
Recorded over three weeks at Sputnik Studios in Nashville, "Book of Bad Decisions" was produced by four-time Grammy winner Vance Powell (Seasick Steve, The White Stripes, Arctic Monkeys, etc.), a man who apparently knows that a one degree angle change in microphones makes a difference to how an instrument sounds. Interestingly, his name first came to the band's attention via country star Chris Stapleton.
With each band member contributing riffs to the album — including drummer Jean-Paul Gaster who has added mandolin to his repertoire — there was no shortage of material, each song road-tested long before it reached the studio. Hell, with 15 songs, "Book of Bad Decisions" could easily pass as a double album. Always wary of repeating themselves and retreading old ground, there is even — for the first time on a Clutch album — a horn section that swings like James Brown's pants.
Arterial Drive books March 2 show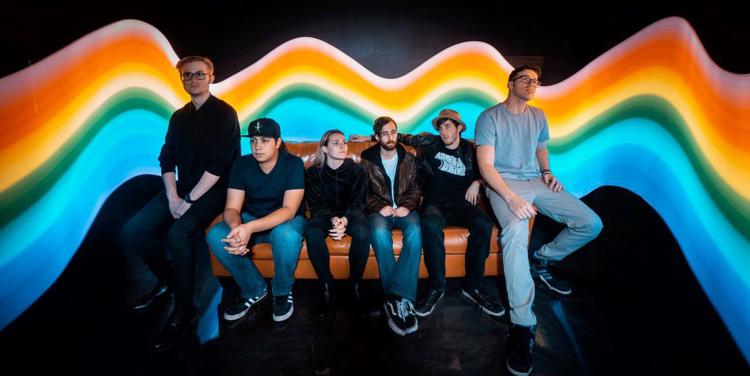 With DASH, Saturday, March 2, Pub Station Taproom, 8 p.m. Tickets to the age-21-plus show are $10 in advance and $15 at the door, plus possible fees.
"Every time we're asked what genre we play we struggle to pin down a consistent answer," the band says in a press release. "But this ambiguity is fundamental to the core of our band."
Music is collaborative, a collection of various inspirations. Arterial Drive embodies this idea with its six songwriters whose musical styles and training come from exceptionally different walks of life. Our music is a stew of rock 'n' roll, progressive, electronic, indie, alternative rock, and jazz. To simply choose and stick to one genre seems an injustice to not only our music but our diverse fan base that has grown to love the Arterial Drive sound, the band says.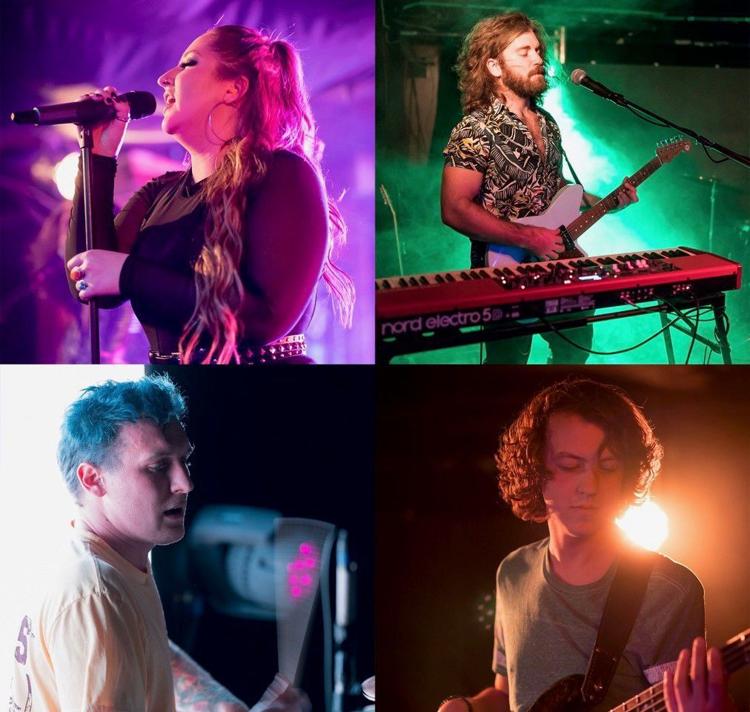 DASH was formed out of a love for light-a-fire under-your-ass rockin' soul music and a desire for honest and entertaining lyrics. Founded in February 2018, the group has worked to refine its dance party sound and keep you on the dance floor all night. Their first studio album 'SUPER' was released on Oct. 11 and is out on all streaming services.
DASH was voted Best New Local Band, #2 Best Local Album, and #5 Best Local Rock Band from the Bozeman Magazine's Bozeman's Choice in 2018.
"DASH's rhythmic funk style will have you on the dance floor and rocking out to the unknown" -For the Love of Bands
Cole & The Thornes play Pub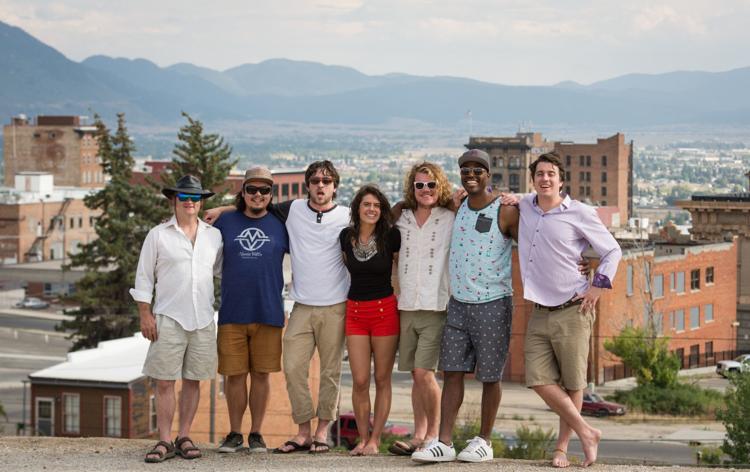 With Yellowstoned, Saturday, March 9, Pub Station Taproom, 8 p.m. Tickets for the age-21-plus show are $5.
Mountain-reggae gypsy infused soul band, Cole & The Thornes of Bozeman began with an infectious restlessness, a ukulele and a heart engraved with longing adventure.
This funky eclectic group is known for their playful horn melodies, islandy ukulele and sultry, empowering vocals. In 2013 the music started out with Cole Thorne singing her songs on the uke, and Jordan Rodenbiker on the bass. After Cole's first tour to Maui and a freight train music tour across the country, the band grew into a fully bloomed six piece group in the summer of 2016. They added members Andy Gavin on drums, Aaron Banfield on jazz guitar, Daniel Wood on the pocket trumpet and Matt Sloan on the saxophone.
After a successful Kickstarter campaign, Cole & The Thornes released their debut album "Map Maker" to a sold out crowd at the Rialto in Bozeman in March of 2018. Since then, the Thornes have performed throughout the state, playing with popular reggae bands HIRIE, Solseed and Treehouse. They have shut down the streets for Music on main, jammed out the Brew Fest in Big Sky, and have performed at various music festivals such as The Original Festival, Silver Cloud Campout, Harvest Fusion, Groovin On and SLAM. The group plans to tour around the country in the spring and summer of 2019, while working on writing their second album.
Brothers Gow playing Pub Taproom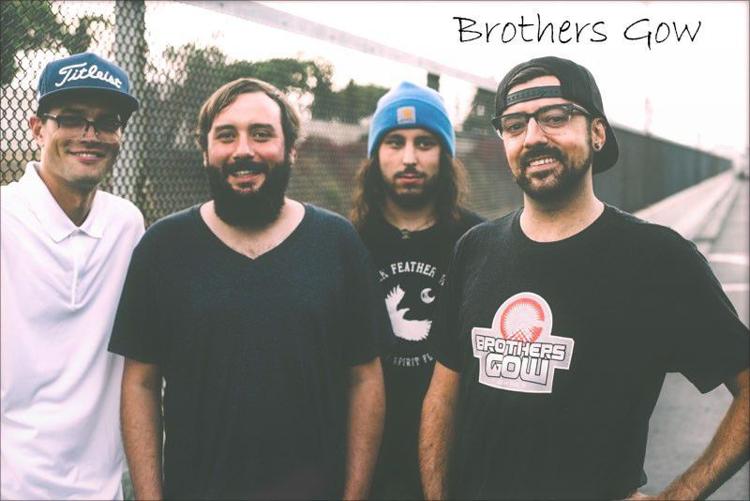 Wednesday, March 13, Pub Station Taproom, 8 p.m. Tickets for the age-21-plus show are $7.
Situated between deep improvisational musicianship and dynamic, original songwriting, Brothers Gow bring to the stage an imaginative style of modern rock, progressive funk and unpredictable retro-electronic jams. Through an exploration in lively and evolving sound, Brothers Gow has managed to stay true to its roots, which are found in the vibrant vocal styles and extensive range of front men Kyle Merrill (guitar/vocals) and Ethan Wade (bass/vocals). Merrill's emotional solos in tandem with skilled shredding are balanced by the avant-garde bass musings and riff writing of Wade. Brothers Gow is rounded out by wild syncopation and explosive grooves from drummer Nathan Walsh-Haines, and the exploratory and harmonic subtleties of keyboardist Alex Mello who joined the lineup in early 2018.
Doobie, Krash Minati coming with DJ Hylyte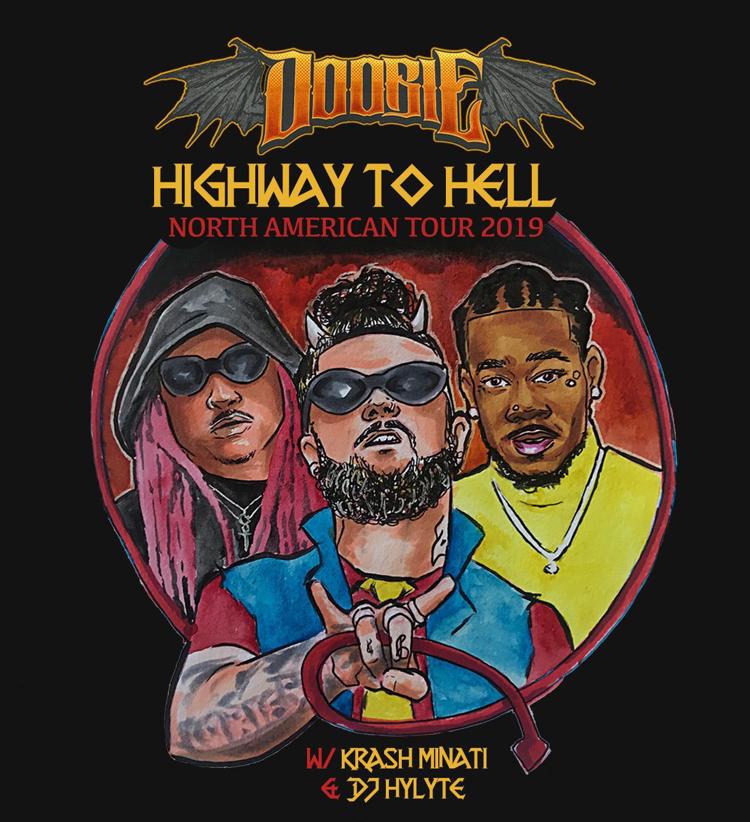 Saturday, March 16, Pub Station Taproom, 8 p.m. Tickets for the all-ages show are $10 in advance and $12 at the door, plus possible fees.
Doobie is a rising rap star who appeared on the national scene with his recent hit "When The Drugs Don't Work," amassing over 27 million views. Melding together influences from rock and hip hop, Doobie is an eclectic artist.
Just like his music, Doobie has always stuck out. His early rock influences were Alice In Chains, Nirvana and Metallica alongside a constant stream of hip-hop. With Kurt Cobain as one of his self-professed idols, Doobie's rap echoes a grunge element reminiscent of the '90s rock scene.
Today's hip-hop scene is the perfect climate for an artist like Doobie to emerge — where rap stars have replaced the rock stars of the past. Along with being an extremely talented rapper and singer, the Ohio native also produces the majority of his own music. Doobie avoids piling up the collabs and instead keeps his work extremely personal and reflective of his life struggles, including his battle with drug addiction from a young age.
All That Remains tops Ballroom bill
With Attila and Escape The Fate, Thursday, March 21, 6:30 p.m., Pub Station Ballroom. Tickets for the all-ages show are $29.50, plus possible fees.
Since their formation in Massachusetts in 1998, All That Remains have built an undeniable legacy upheld by airtight songcraft, knifepoint metallic instrumentation, and stadium-size hard rock hooks.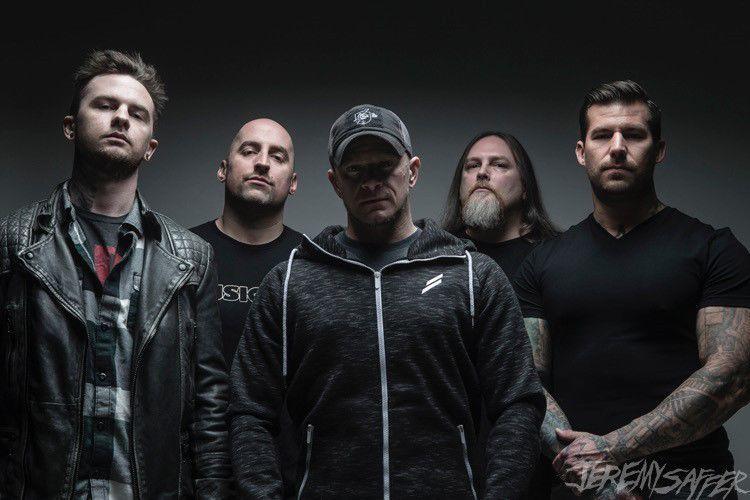 As a result, they've outlasted trials, tribulations, and trends to stand tall as one of this century's most consistent purveyors of heavy music with a bulletproof canon of arena-worthy anthems. All That Remains' discography is highlighted by successes including radio hits in the top 10 such as "Two Weeks," "What If I Was Nothing," and their first No. 1 "Stand Up." they are averaging one million monthly listeners on Spotify (an unprecedented feat for a metal band in any era), while cumulative sales eclipse one million albums worldwide. Not to mention, they've earned five consecutive Top 10 debuts on the Billboard Top Rock Albums Chart and four in the Top 5. Most recently, 2017's "Madness" spawned the smash cover of Garth Brooks' "The Thunder Rolls," which trended on VEVO and generated 21 million plus total views and 8 million Spotify streams in under a year's time.
Comedian Steve Byrne hits Pub Station Taproom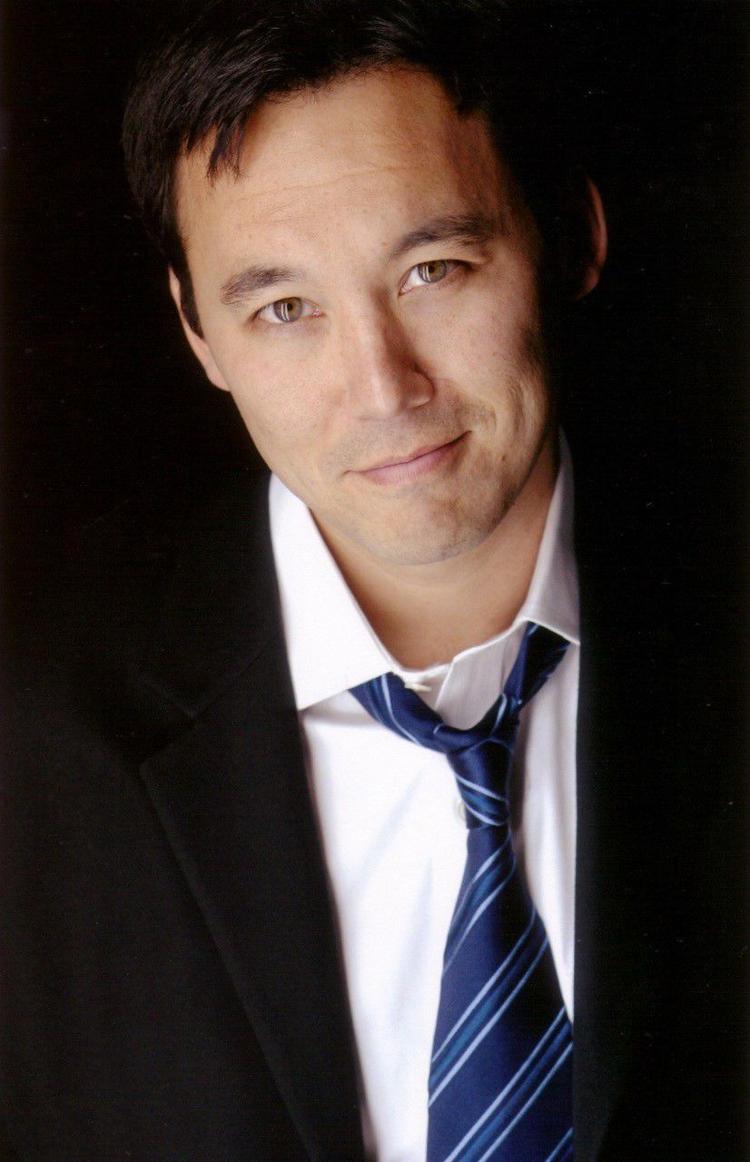 Friday, March 22, Pub Station Taproom, 8 p.m. Tickets for the age-21-plus show are $20 in advance and $25 at the door. A reserved table for four is $140.
Steve Byrne has risen through the ranks of the comedy world to become one of the industry's most innovative and sought-after performers. Hailing from Pittsburgh, Steve Byrne was born to a Korean mother and an Irish father.
Byrne was the star and creator of Sullivan & Son, a half hour comedy on TBS along with Vince Vaughn's Wild West Productions for three solid seasons.
A true international comedian, Byrne has performed to sold-out crowds around the world. He has been a featured comic at the Just for Laughs Festival (Montreal, Toronto and Chicago), HBO's US Comedy Arts Festival in Las Vegas and the CanWest Comedy Fest in Vancouver.
Styx and Larry the Cable Guy to appear together at MetraPark in Billings
Styx and Larry The Cable Guy will "git-r-done" in Billings on Saturday, March 23 at Rimrock Auto Arena. Touring together under the "Laugh. Rock. Seriously" tour, the odd pairing come together for rock hits and jokes. Seriously.
The comic and band members ran into one another at a convenience store in Sarasota, Florida. "Now we are pairing up for a fun night of music and comedy, something we could all use a big dose of..." Styx guitarist and lead singer Tommy Shaw said in a press release. 
Larry the Cable Guy has always wanted to work with Styx, he said. "Not only because their music has been a soundtrack to my life, but also to try and get back the 18 bucks I loaned him for honeybuns and coffee from that day in Florida."
Styx has a lengthy history in the Magic City, performing at MetraPark several times in the 1980s, and with REO Speedwagon in 2002, 2005, and 2009. Larry the Cable Guy performed at MetraPark in 2005, 2007, and 2009. Styx returned to Billings in 2010 with Foreigner and Kansas, and again in 2012.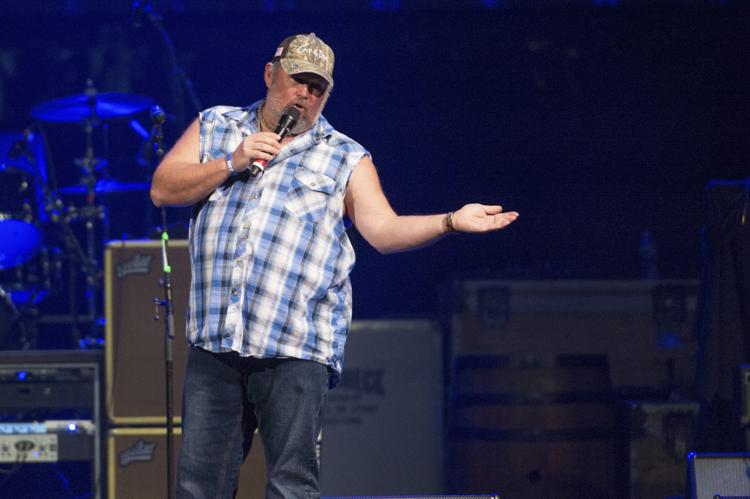 The stand-up comedian has branched out into acting and country music, and has his own comedy channel, "Jeff and Larry's Comedy Roundup," a partnership with SIRIUSXM and Jeff Foxworthy. He's been in numerous television shows and feature films including voicing the character in Disney/Pixar's "Cars" and the sequels.   
Styx is one of the most successful arena rock groups in music history, originating in Chicago in the late 1960s. The group has produced many iconic ballads, including the hits "Come Sail Away," "Lady," "Mr. Roboto," "Too Much Time on My Hands," and others. They were the first band in rock history to have four consecutive certified multimillion-selling albums in a row: 1977's "The Grand Illusion" (1977), "Pieces of Eight" (1978), Cornerstone (1979), and "Paradise Theatre" from 1981. Styx's 16th studio album, "The Mission," was released in 2017 on the band's label, Alpha Dog 2T/UMe. Shaw, who describes it as their most bold and emblematic album, co-wrote the story line with Will Evankovich (Shaw Blades, The Guess Who).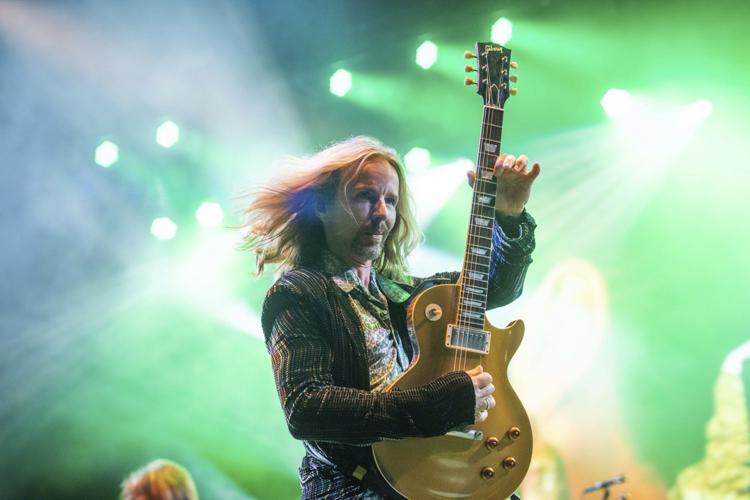 This incarnation of Styx is approaching a decade and a half together on the road, featuring Tommy Shaw and James Young on lead vocals and guitars, Ricky Phillips on bass, guitar and vocals, Chuck Panozzo on bass and vocals, Todd Sucherman on drums, and Lawrence Gowan on keyboard and vocals.
Ticket prices start at $39.50, on sale Friday at 10 a.m. at the MetraPark Box Office, MetraPark.com, or by phone at 800-366-8538.
Chase Rice brings his country hits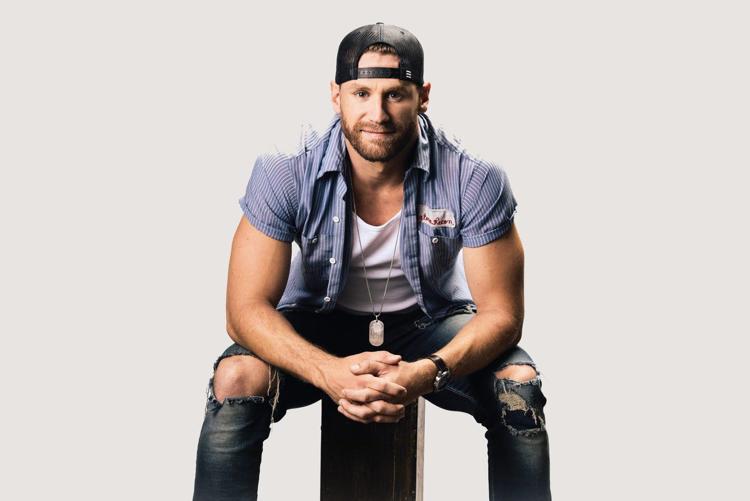 Saturday, March 23, Pub Station Ballroom, 8 p.m. Tickets for the all-ages show are $35, plus possible fees.
Fame often has a chilling effect on one's psyche. However, much as he's done his entire life, when faced with a No. 1 major label debut album in 2014's "Ignite the Night," as well as a pair of Top 5 singles with the RIAA Platinum-certified "Ready Set Roll" and Gold-certified "Gonna Wanna Tonight," Chase Rice turned his cheek and took the path less traveled.
As he readily recounts, the country music maverick has only grown more self- aware, mature and grateful in the wake of his success. "I'm a different person in a lot of ways," Rice says looking back at his younger self, who moved to Nashville following the sudden death of his father "having no clue what the hell I was doing," wrote a batch of killer songs and went for broke in the country music industry. "I was searching," Rice says. "I didn't know who I was as an artist. But now, it's a new me. It's a whole new deal. Now I know exactly where I am in life." He laughs. "Well, not exactly. But I've got a better idea, anyway."
Laney Lou and the Bird Dogs return to Billings for YVB show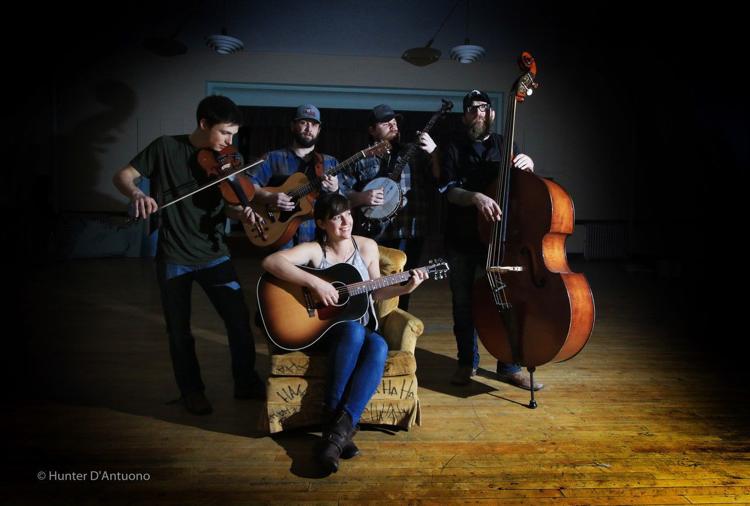 Saturday, March 23, Yellowstone Valley Brewing, 6 p.m. Tickets for the all-ages show are $10.
Laney Lou and the Bird Dogs are an energetic folk-rock band based out of Bozeman. Combining a soaring four-part harmony and rock 'n' roll drive, a Bird Dogs show gets people dancing and singing along to original tunes and covers alike.
With a combined 30 years of experience in blues, rock, country, metal, folk, and indie bands, the members of Laney Lou and the Bird Dogs found their common ground in bluegrass and country music, and bring a truly unique sound to the folk scene.
Born under the big sky in Bozeman, Laney Lou and the Bird Dogs consist of Lena (Laney) Schiffer on vocals/guitar/percussion, Matt Demarais on vocals/banjo/dobro, Ethan Demarais on bass, Brian Kassay on fiddle/mandolin/harmonica, and Josh Moore on vocals/guitar.
mewithoutYou brings the fuzz to the Pub Station Taproom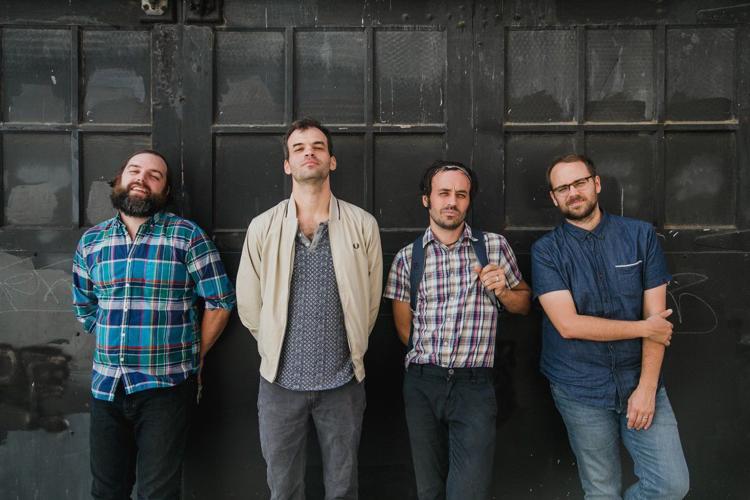 With Tigers Jaw, Tuesday, March 26, Pub Station Taproom, 8 p.m. Tickets for the all-ages show are $15, plus possible fees.
It is no mistake that mewithoutYou have become one of today's most fascinating experimental rock acts. The last 15 years have borne witness to the Philadelphia five-piece exercising stylistic evolutions and aerial dynamics with humbling dexterity and untamed ambition. At their roots may be a theatrical progressive punk/post-hardcore band, but they've never been content to remain comfortably within a familiar genre. Their continuous multi-directional movements have left them increasingly difficult to classify, the growth of their branches impossible to predict. The group's sixth full-length album, Pale Horses, is the best evidence to date of their eclectic agility.
The one constant in mewithoutYou's storied career has been lead singer Aaron Weiss' ability to sketch ornate, thought-provoking narratives. Seamlessly weaving his signature holler amidst whispered storytelling and stream-of-consciousness outpourings, his latest offerings vacillate between the emotionally wracked, vibrantly symbolic, and ambiguously metaphysical.
Ellen and the Old School plays Garage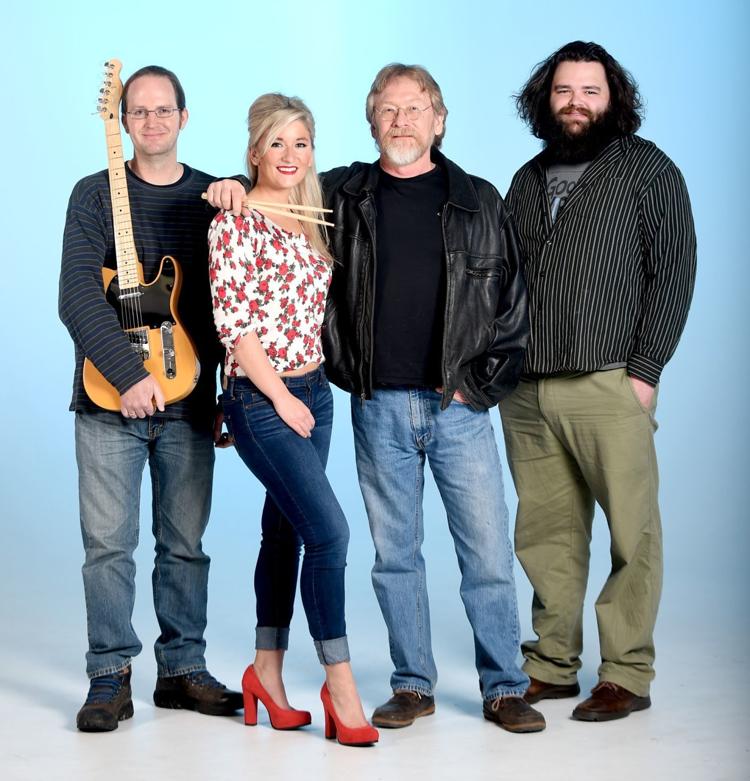 Friday, March 22, Yellowstone Valley Brewing, 6 p.m. Tickets for the all-ages show are $7.
Ellen and the Old School play rock, soul, and country from the 1960s to today: from Adele to George Strait, the Jackson 5 to Coldplay, the Beatles to Franz Ferdinand, the Pistol Annies to the Police.
Shakey Graves returns to Ballroom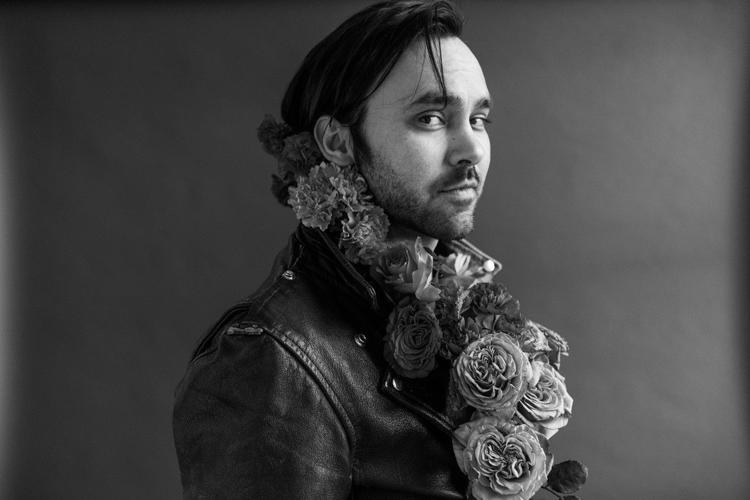 Thursday, March 28, Pub Station Ballroom, 8 p.m. Tickets for the all-ages show are $27 in advance and $30 at the door, plus possible fees.
Back in December 2017, Shakey Graves proclaimed on his Twitter page, "Next album. New sound. Sell your suspenders." The tweet was tongue-in-cheek, but Alejandro Rose-Garcia, the Austin native who's been plying his trade as Shakey Graves since 2007, was making a dead-serious point about his latest album, "Can't Wake Up." This ambitious, audacious work heralds an artistic metamorphosis for the 30-year-old veteran, whose risk-taking in painting outside the lines has been rewarded tenfold. "This record is the most I've ever intentionally worked on a project, musically speaking, in terms of the scope of it and how much thought went into it," he says. "It's a dense album; there's a lot of information going on."
Rose-Garcia has been encouraged to go for it by Dualtone, which has given him a standing offer to release any album he feels warrants a wider release. "They've been really wonderful in a lot of ways," he marvels, "but especially in the sense of trusting me and being very supportive of my putting out DIY stuff in between. Because that's what this record is — a bigger version of DIY. That's why I make stuff; I would do it if no one was watching me. The inherent pleasure I get out of creating anything isn't for other people's ears any more so than my own."
Jessica Eve hosts CD release show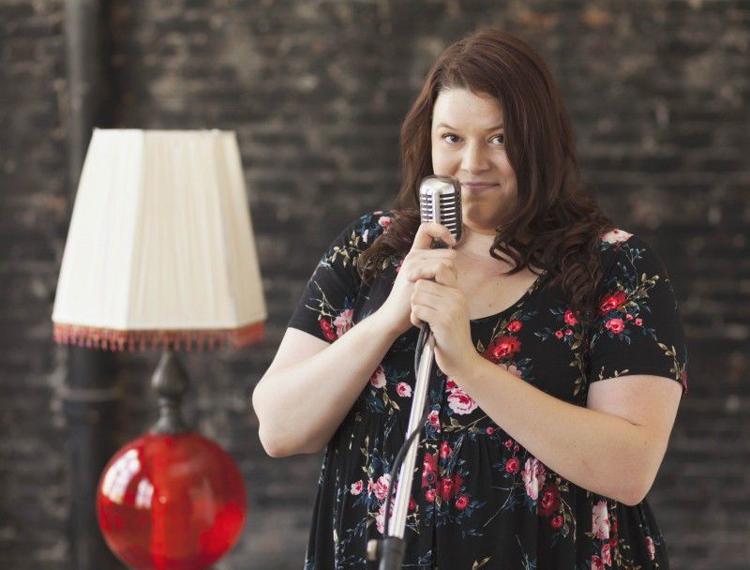 Friday, March 29, Yellowstone Valley Brewing, 6 p.m. Tickets for the all-ages show are $7.
From an early age, Jessica Eve set out to become a performer and professional singer songwriter. Natural ability will only take a talented artist so far, but a strong will and determination has helped push this artist forward and continues to drive development and success. From a small town in Montana this songwriter has a little bit of everything in her writing.
'Ezra Bell' founder has bizarre affinity to mollusks, channels into dusky folk-rock-blues-jazz-R&B-pop vibe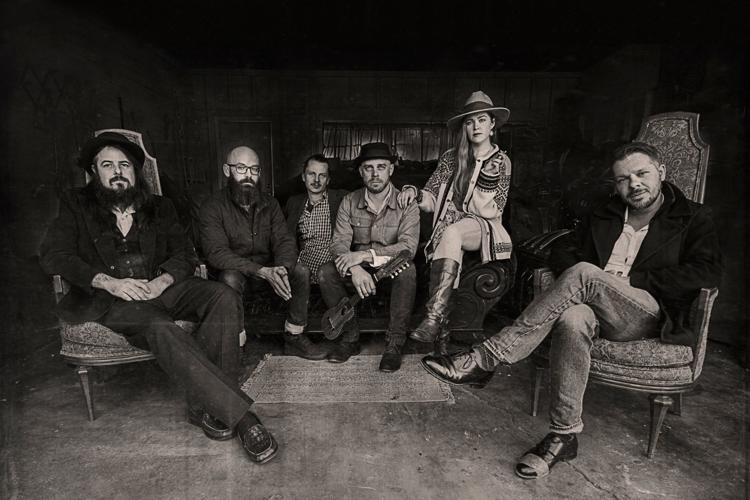 Ezra Bell plays an all-ages show Saturday, March 30 at Yellowstone Valley Brewing (2123 First Ave. N.). Doors at 5:30 p.m. and show at 6 p.m. Tickets are $7.
Ezra Bell's first full-length debut features ebullient soul twang, flowing and leaping like the music of a late '60s/early '70s recording. This Portland band sounds like they effortlessly recorded one of those forgotten-gem "cult albums," despite it being early 2018.
After three well-received EPs and playing regularly in Portland since 2013, Benjamin Wuamett and his band, Maurice Spencer (bass), Tom Trotter (drums), Aaron Mattison (horns and arrangements), Honora Hildreth (backing vocals and percussion) and Jeremy Asay (keys and guitar)conjure up a festive dusky folk-rock-blues-jazz-R&B-pop vibe that doesn't smother out the melancholy. 
Wuamett came up with the band name when he was in Portugal and a girl he was with dared him to try a nearby concession stand's popcorn snails. He had two full bowls.
"They were delicious," he says. "When I got back to Portland, I couldn't sleep. On the way to work the next day, after a rainfall, I saw a slug crossing the sidewalk. I bent down and ate it raw on the spot."
Turning to the Internet, Wuamett claims he found little help. "Unfortunately, there are very few mollusk addicts on the web and my various inquiries went without commiseration until a nice man from Georgia spoke up and we began a long correspondence during which he shared with me the tools that had enabled him to survive in this strange world. He saved my life. His name was Ezra Bell."
Tease your hair, dance like you just don't care: 2nd Annual Adult Prom at Pub Station taproom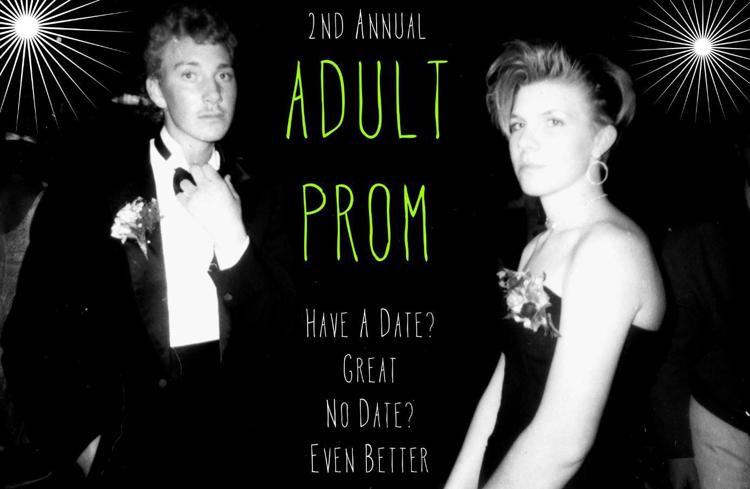 Second annual Adult Prom, Saturday, March 30, 8 p.m., Pub Station taproom. Tickets for the age-21-plus show are $15.
The event will include live DJ dance music from the 1970s to 2000s; awkward prom photos; a breakdance contest; and retro costume contest.
Pixies to play Alberta Bair in Billings on April 3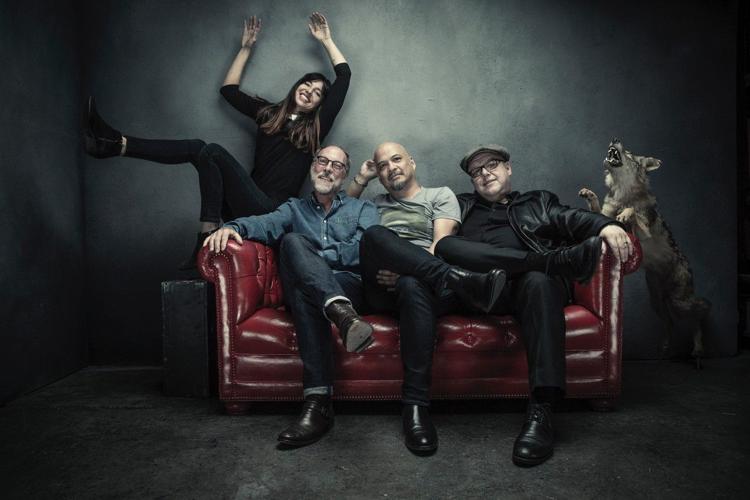 Wednesday, April 3, 8 p.m. reserved seating tickets are $49.50 and $59.50. Additional fees may apply. Tickets go on sale Friday, Nov. 16 at 10 a.m. A special online-only presale is Thursday, Nov. 15, 10 a.m. to 10 p.m. with the an exclusive password from JadePresents.com.
"Head Carrier" is the seventh Pixies album, in a lifespan stretching back 30 years to their formation in Boston, Massachusetts. But there is a new element to the Pixies' DNA this time.
Bass player Paz Lenchantin joined the Pixies at the start of 2014, before the release of "Head Carrier's" predecessor, "Indie Cindy," but after its completion. If there was any lingering uncertainty regarding her official status, even during the two years of touring that followed, that's changed now. Her position was sealed, emotionally, when she sang one of the new album's stellar moments, "All I Think About Now," which is a tribute to Kim Deal, the original Pixie whose role Paz now occupies. The genesis of "Head Carrier" began even as "Indie Cindy" was being made — a direct consequence of Kim Deal's decision to quit the band in June 2013 during a recording session at Rockfield Studios in Wales.
Recorded in just three weeks, "Head Carrier" has the sonic hallmarks of a classic Pixies album — tungsten guitar riffage, sun-soaked harmonies, rhythmic pummel and lyrical intrigue — while never pandering to nostalgia. Aligned to its palpably fresh momentum, many of its songs have a poignant undertow, acknowledging its creators' real time/real life journey.
Elsewhere, the songs offer a typically varied buffet of Pixies esoterica: rural roadside prostitution in France and Belgium, the Mesopotamian deity Baal, and the legendary American actor Jack Palance, who makes a cameo appearance in the rambunctious "Talent," one of two songs whose primary musical influence Black Francis attributes to The Stranglers.
That the Pixies could have a viable present in the 21st century, let alone a bright future, seemed impossible during the 10 years following their break-up in 1993, and again following Deal's departure. But there's always been a whiff of alchemy to this band that confounds the natural order of things. It's a large reason why they remain so special, and so beloved.
Jeremy Enigk bring his Ghosts Tour to the Pub Station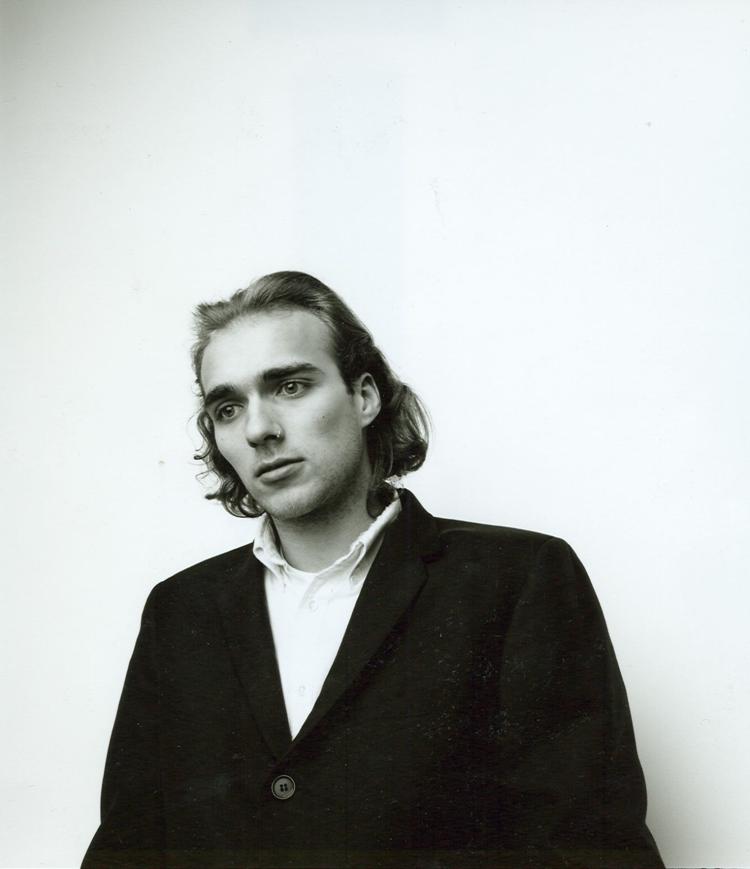 Thursday, April 4, Pub Station Taproom, 8 p.m. Tickets to the all-ages show are $16 in advance and $18 at the door, plus possible fees.
Jeremy Enigk was the singer/guitarist of Sunny Day Real Estate, the Seattle quartet widely credited as the big bang of the post-hardcore, indie rock variant of emo that would spend the next decade morphing into a massively commercial enterprise.
You can't blame Sunny Day Real Estate for that, though. They were just a young, powerhouse band who happened to be several years ahead of their time.
His influential solo album, "Return of the Frog Queen" came in 1996. This isn't to claim some kind of Velvet Underground/Big Star status for the album, but it is to say that you can draw a straight line between "Frog Queen" and elements of Elliott Smith, Belle & Sebastian, Rufus Wainwright, Destroyer, the Decemberists, Fleet Foxes, Sufjan Stevens, Beirut, Grizzly Bear, Joanna Newsom, Bon Iver, and many, many other artists who have come to define the past two decades of indie music.
Last Revel brings 'front porch' songs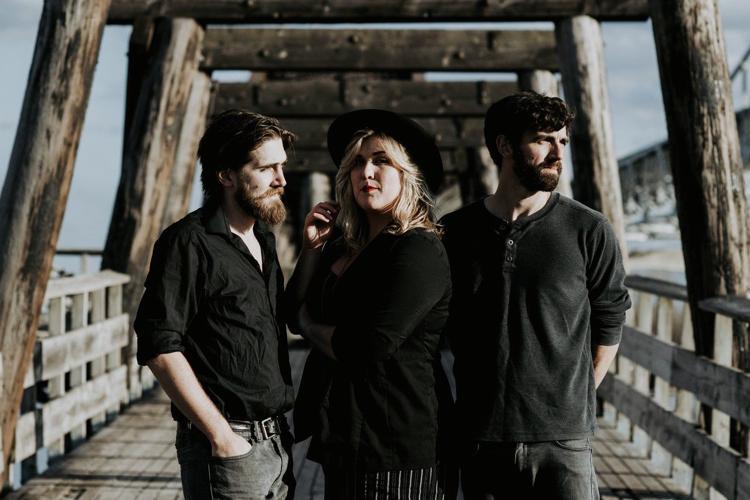 Thursday, April 4, Yellowstone Valley Brewing, 6 p.m. Tickets for the all-ages show are $7 in advance and $10 at the door.
From the storied music scene of the Upper Midwest comes the cutting edge front porch Americana soundscapes of The Last Revel. This powerfully talented collective of songwriters from Minneapolis naturally blends the genres of folk, old-time string band and rock to create a sound that is as original as it is timeless. Drawing influence from their salt of the earth Midwest ethos, the band's songs are rooted in the characteristic that has made that region the heartbeat of America.
The Last Revel utilizes their multi-instrumental abilities to bring the full spectrum of modern Americana to life with lush arrangements of three-part vocal harmonies, acoustic and electric guitars, upright bass, fiddle, and 5-string banjo to consistently support impassioned performances of their honest and heartfelt songwriting.
Breaking Benjamin, Asking Alexandria to play Rimrock Auto Arena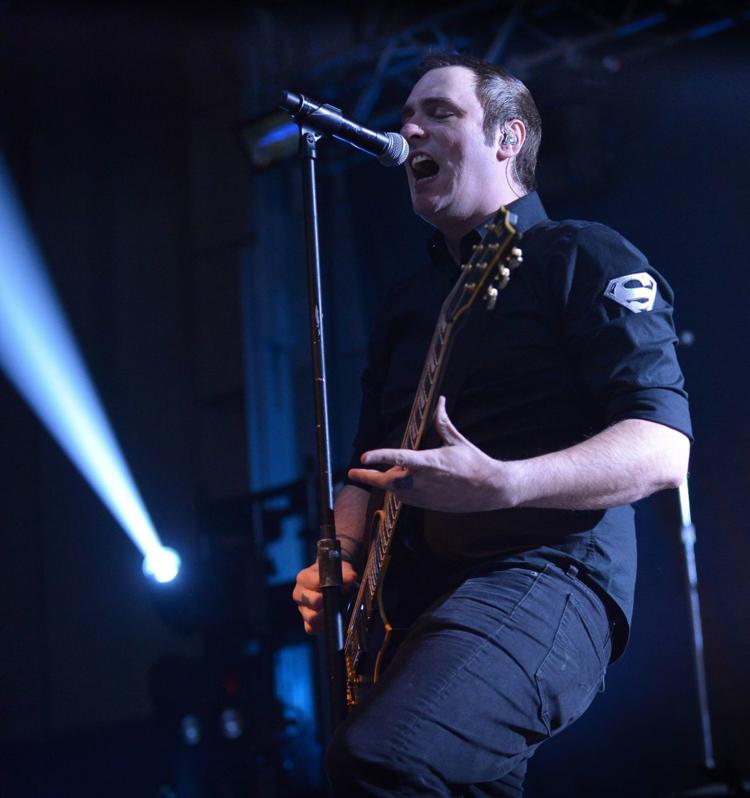 Headlining a four-band tour, Breaking Benjamin returns to Billings with Asking Alexandria, Underoath, and Diamante on April 8. 
Founded by Ben Burnley, Breaking Benjamin is known for chart-topping music and energetic live performances. Their discography includes 2002's "Saturate," 2004's "We Are Not Alone," 2006's "Phobia" and 2009's "Dear Agony." They released "Dark Before Dawn" after a six-year hiatus in 2015 and followed up with "Ember," the band's sixth studio release, in 2017.
The self-produced Ember contains an abundance of high-caliber, melodic hard rock, according to the band's website. Burnley describes the album title as "an ember can either be the end of something or the beginning of it."
Breaking Benjamin last performed in Billings in 2016 at the Shrine, and performed a show in Bozeman in November. 
Tickets, priced at $39.75, $45, and $59.75, go on sale Friday at 10 a.m., available at the MetraPark box office, by phone at 1-800-366-8538 or online at metrapark.com.
Bart Crow returns to Pub Station in April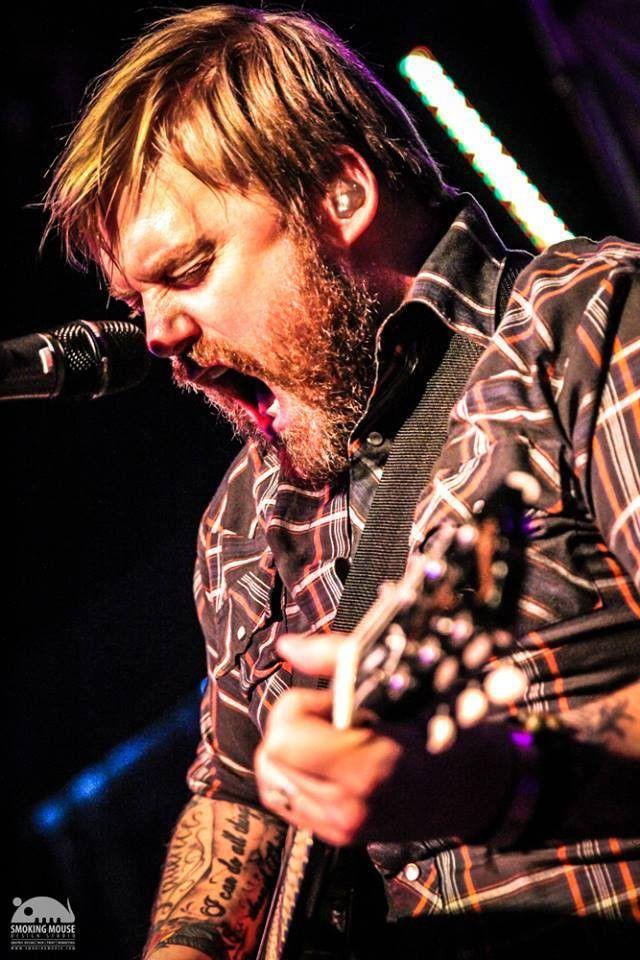 Wednesday, April 10, Pub Station Taproom, 8 p.m. Tickets for the all-ages show are $10.
Born and raised in Maypearl, Texas, country music singer/songwriter Bart Crow made his first attempts to write songs while in the United States Army and started first performing live while studying at Tarleton State University in Stephenville, Texas. Perhaps the most significant milestone in his past involved moving with his wife Brooke to Austin, where they worked tirelessly to establish Bart as an artist.
Crow has put together an impressive track record as a recording artist, having lofted six No. 1 singles onto the Texas Music Chart — one of which, "Wear My Ring," sold over 165,000 copies. He has sold over 40,000 albums, released five self-co-produced records in just over a decade, including Dandelion, which debuted at No. 1 on Billboard's Heatseekers South Central chart. He's been cheered in Country Weekly, on CMT, and one of Rolling Stones "artists you need to know." His YouTube videos and concert footage have drawn more than 5.7 million views.
Jon Wayne and The Pain returns to Garage
Wednesday, April 10, Yellowstone Valley Brewing, 6 p.m. Tickets for the all-ages show are $10.
Electronic reggae-dub innovators, Jon Wayne and The Pain have been mesmerizing fans for nearly a decade, with their signature JWP cosmic-blend of electronic beats, fused with upbeat roots-reggae music and a psychedelic funk.
The Twin Cities based ensemble burst onto the scene in 2007, following their debut self-titled album. Since then, they have been building a dedicated Midwest fan following through extensive touring, influential songwriting and multi-dimensional jamming.
Over the past few years, the band has gained steadfast momentum with invitations to perform on some of the nations most renowned music and art festivals, as Electric Forest, Summer Camp, Cali Roots and Wakarusa to name a few. Their transcendent live performances, loyal fan-following, cosmic reggae jam sound and fluid chemistry are what ensures the innovative band of JWP, a mainstay position in the ever-evolving music scene.
Black Belt Eagle Scout plays Garage
Tuesday, April 16, Yellowstone Valley Brewing, 6 p.m. Tickets for the all-ages show are $7.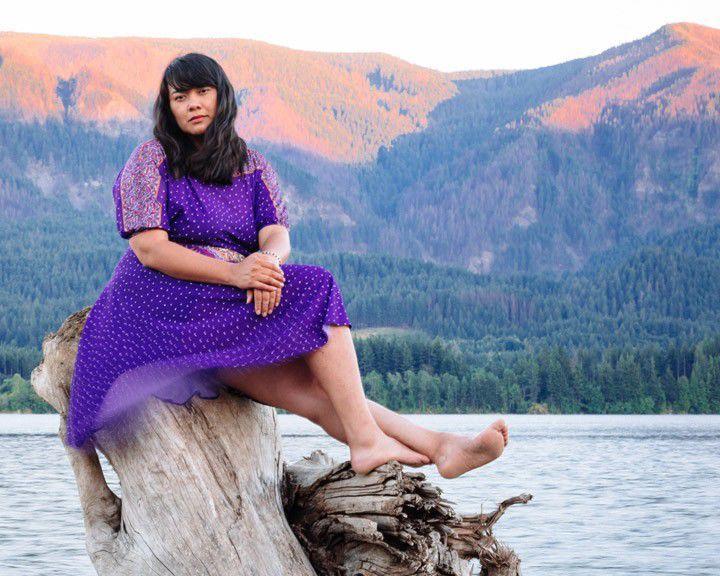 Katherine Paul is Black Belt Eagle Scout, and after releasing an EP in 2014, she has wrapped up the band's first full-length. Recorded in the middle of winter near her hometown in Northwest Washington, the landscape's eerie beauty and Paul's connection to it are palpable on Mother of My Children. Stemming from this place, the album traces the full spectrum of confronting buried feelings and the loss of what life was supposed to look like.
Paul grew up in a small Indian reservation, the Swinomish Indian Tribal Community, surrounded by family focused on native drumming, singing, and arts. "Indigenous music is the foundation for all of my music," Paul explains. From an early age, Paul was singing and dancing at powwows with one of her strongest memories at her family's own powwow, called the All My Relations Powwow. Paul reminisces, "When I was younger, my only form of music was through the songs my ancestors taught the generations of my family. Singing in our language is a spiritual process and it carries on through me in how I create music today."
Whitewater Ramble hit Yellowstone Valley Brewing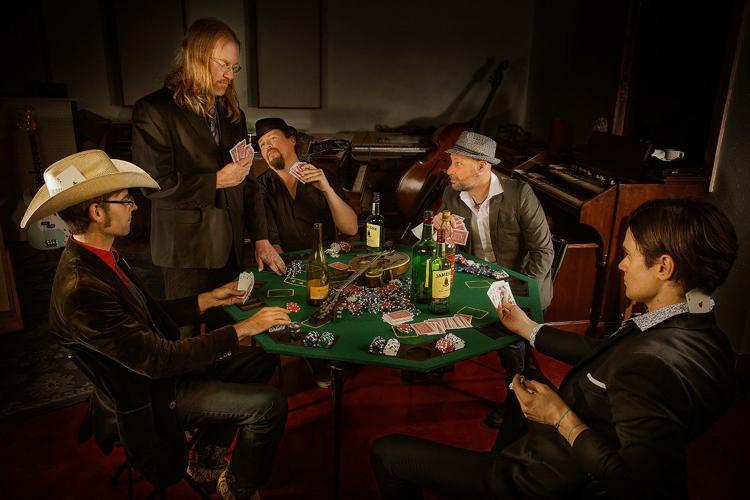 Thursday, April 18, Yellowstone Valley Brewing, 6 p.m. tickets for the all-ages show are $8 in advance and $10 at the door.
Described as "High-Octane Rocky Mountain DanceGrass," Whitewater Ramble (WWR) uses a simple recipe to craft it's sound: start with bluegrass instrumentation, add drums, and finish with a boundary-less approach to grassing-up everything from disco house grooves to roots to Americana. The Colorado-bred quintet combines the elements of mandolin, fiddle, acoustic guitar, upright bass, drums and vocals to explore the musical boundaries of multiple genres and to fuel their own mixture of original music and innovative cover song interpretations. Whether playing an intimate encore, acoustic and unplugged in the crowd, or surfing on top of the upright bass, Whitewater Ramble delivers a powerful and memorable live performance.
Currently on tour behind their second studio release "Roots & Groove" (produced by Tim Carbone of Railroad Earth), the band continues their growth as songwriters and musicians while earning legions of new fans and expanding their touring reach.
Based in Fort Collins, CO, WWR has performed and headlined on every major stage across the Rocky Mountain Region. A diverse festival resume has helped bring WWR to stages at events like the Northwest String Summit, Wakarusa, Yonder Mountain's Harvest Festival, Grand Targhee Bluegrass Festival, 80/35 Festival, Nedfest, Bohemian Nights and NewWestFest.
Halestorm returning for April 20 Shrine Show
With Palaye Royale and Beasto Blanco, Saturday, April 20, 7:30 p.m., Shrine Auditorium. Reserved seating tickets are $39.50 in advance and $43.50 at the door.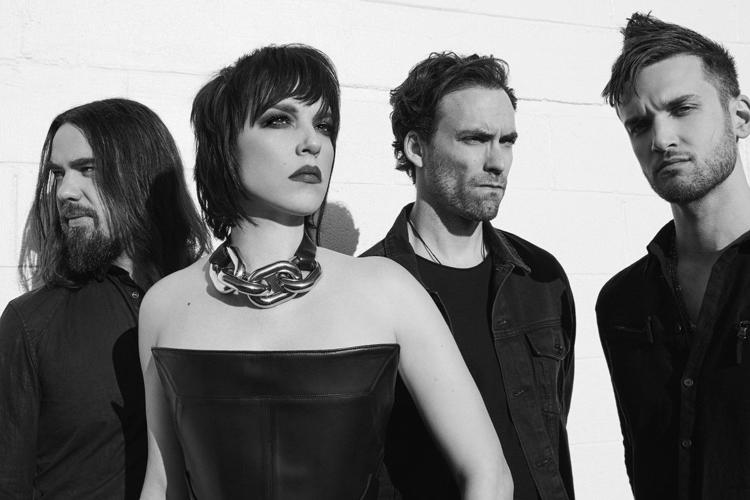 Since their inception in 1998, Halestorm has toured extensively with a diverse variety of artists, including Eric Church, Joan Jett, Avenged Sevenfold, Alice Cooper, ZZ Top and Evanescence, playing around 2,500 dates around the world to date. Most recently, the band scored a 2019 Grammy nomination for "Best Rock Performance" for "Uncomfortable," their second nomination after their 2013 win for "Best Hard Rock/Metal Performance." Halestorm has also made history: "Love Bites (So Do I)" ascended to No. 1 at Active Rock radio in the U.S., making Halestorm the first female-fronted group to earn the top spot on the format.
Today Halestorm exists as a beacon of hope and inspiration, particularly female musicians who want to brave the challenges of the music industry. Lzzy Hale has been a pioneer in rock and proven that women have a place on the stage. Every night on tour, women — and men — in the audience can look to her and realize they too have the power to carve out their own path. Two decades into an accomplished career, Halestorm represents the results of true passion and hard work. The band has out-survived many of its peers and the musicians are still having fun after all this time.
Letter B play Garage April 20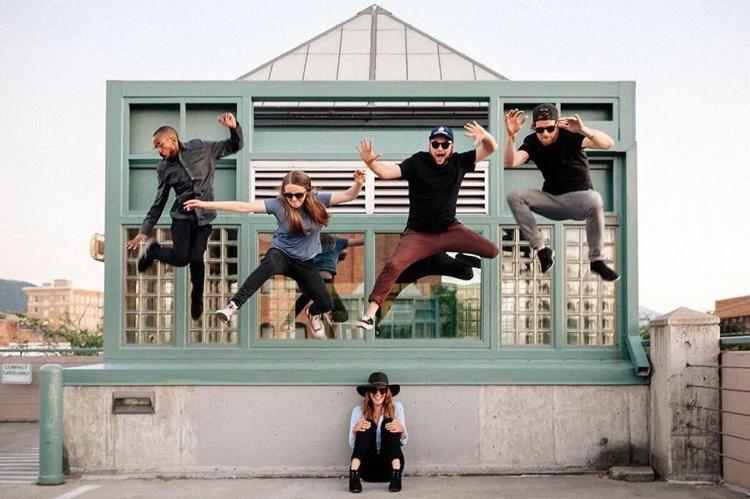 Letter B, Saturday, April 20, Yellowstone Valley Brewing, 6 p.m. Tickets for the all-ages show are $5.
Letter B is a band that inspires movement and freedom. Their second EP "Catch Me When I Fall" is about being pushed to the edge in life and in love, and the inevitable growth that comes with it.
Since Letter B's inception in 2013 in Missoula, it's never stopped. Born from a thought and a beat, a cadence and a rhyme, the roots/rock group draws inspiration from the likes of The Head and the Heart, Atmosphere and The Dave Matthews Band to blend its down-home roots with a global perspective.
ATLiens bring their spacey EDM to the Pub Station Taproom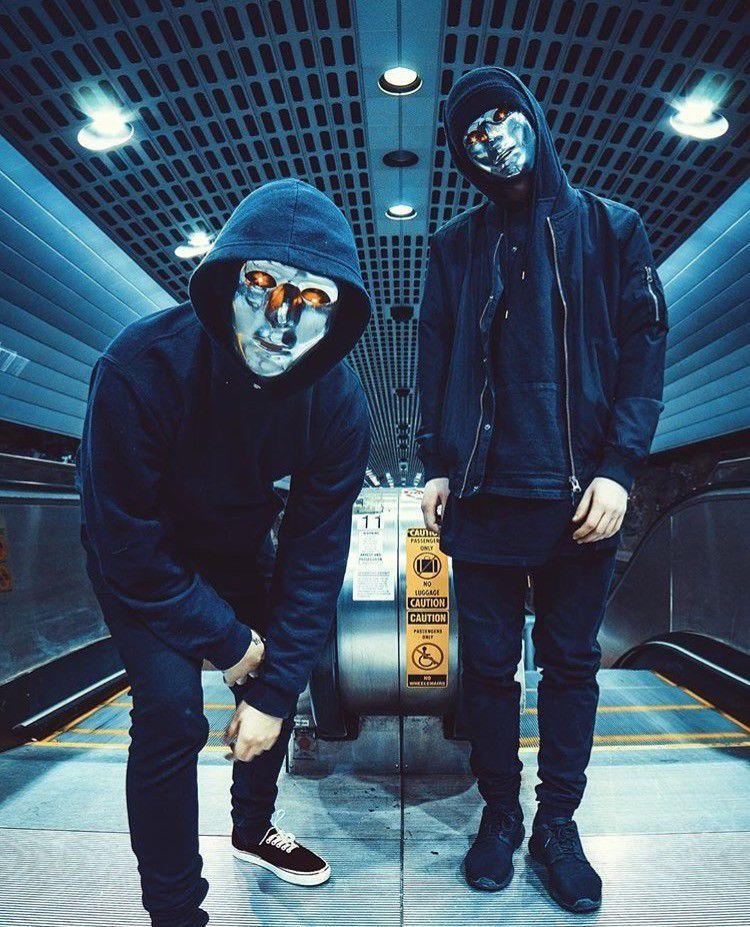 Saturday, April 27, Pub Station Taproom, 8 p.m. tickets for the all-ages show are $20. Service fees vary by purchase method.
Masked Atlanta, Georgia DJ duo ATLiens create trancy trap and bass music and have supported tours for other artists including Diplo, Zeds Dead, Flux Pavilion, Nero, Doctor P, HeRobust, Hucci, Anna Lunoe and Sleepy Tom.
Steve Fulton Music tops benefit at YVB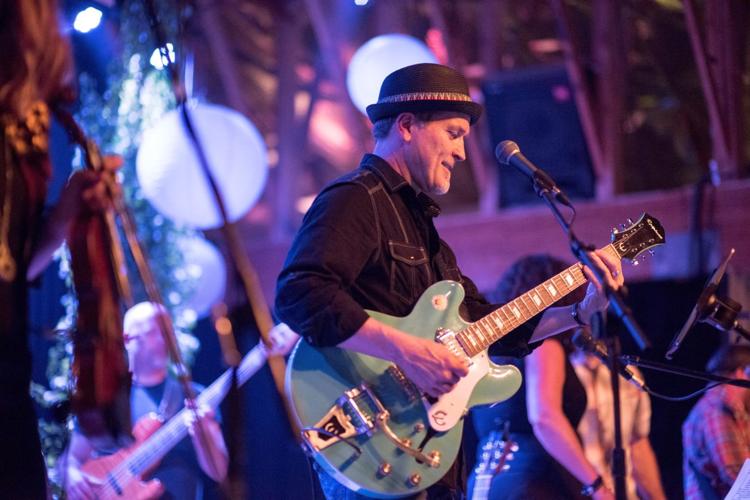 Benefit for Our Montana featuring Steve Fulton Music, Thursday, May 2, 6 p.m., Yellowstone Valley Brewing. Tickets for the all-ages show are $10.
Steve Fulton is a singer/songwriter from Boise, Idaho. He has performed all over the country for the last 20 years touring with his band, including twice in Billings at the Elk River Reunion music festival at Cove Creek.
His musical persona includes full band funky-rock-reggae and stripped down Americana.
In October 2016, Steve Fulton Music released "Eponym," the first new album in 11 years. It is available at The Record Exchange in Boise, Idaho, CD Baby, iTunes and Spotify. Eponym finished the year as the number one selling CD at The Record Exchange in 2016.
As well as being a singer-songwriter, Fulton is also a producer and recording engineer. He is a household name in his hometown of Boise, where he also owns and operates a recording studio called The Audio Lab. Fulton also served as singer and guitarist in the group House of Hoi Polloi, which has recorded five albums and toured extensively throughout the Northwest.
Reverend Horton Heat returns
Tuesday, June 11, Pub Station Taproom, 8 p.m. Tickets for the age-21-plus show are $25, plus possible fees.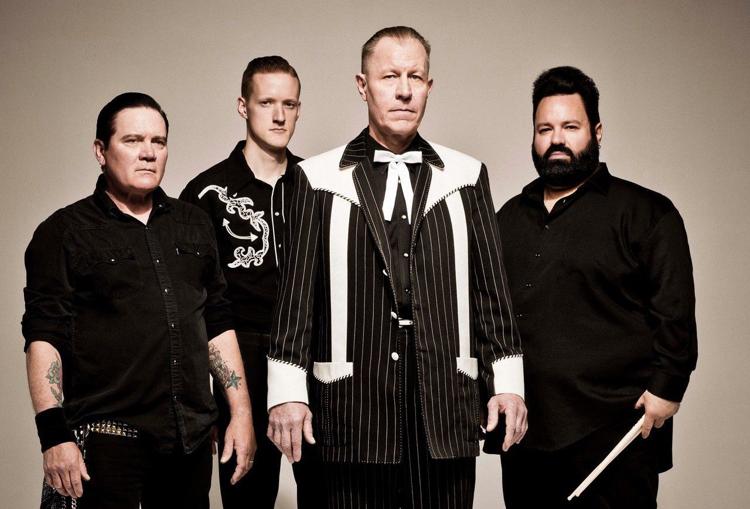 "I'm afraid I'm on the Willie Nelson retirement program, which means I'll never retire," promises Jim Heath, sounding every inch a Texan.
By day, Heath is a mild-mannered musical historian well-versed in the birthing days of rock and roll. But when the sun goes down, he straps on his signature Gretsch 6120, steps up to the mike and is transformed into Reverend Horton Heat, a hellfire-spewing, rock and roll dare-demon.
Heath's tome is iconic: From recording with Lemmy Kilmister, being revered by country music legends like Johnny Cash, Carl Perkins and Screamin' Jay Hawkins, touring with Soundgarden, ZZ Top, The Cramps, Social Distortion, White Zombie and the Sex Pistols (a young Lydon was connected to Jim's original 1985 demo), to providing touring opps to upstarts Kyuss, Hank III, Marilyn Manson and countless others across decades on the road.
Whiskey Myers plays Pub Ballroom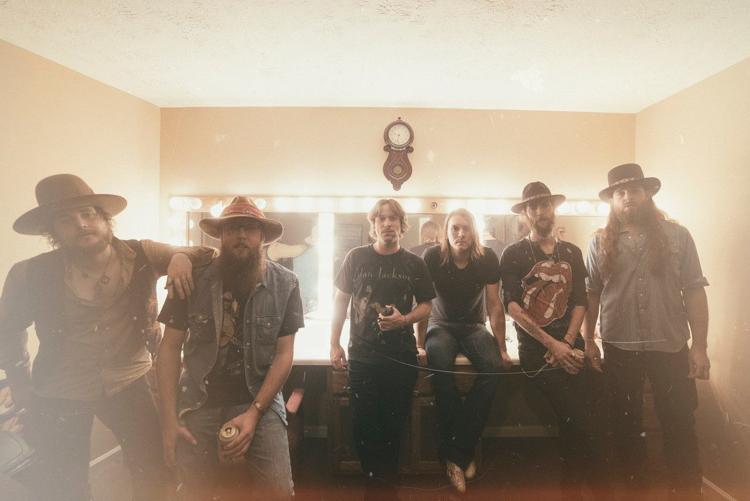 With Brent Cobb, Monday, June 24, 8 p.m., Pub Station Ballroom. Tickets for the all-ages show are $25, plus possible fees.
It would be an understatement to say that a lot has happened since Whiskey Myers was last in the recording studio. Over two whirlwind years, the gritty Texas band hit No.1 on the iTunes Country Chart with their breakout third album "Early Morning Shakes," earned raves everywhere from Rolling Stone to USA Today, and toured the US and UK relentlessly, slaying massive festival crowds and sharing stages with Lynyrd Skynyrd, Hank Williams Jr., Jamey Johnson, and more along the way.
In the end, there may be no better word for Whiskey Myers than authentic. This music is in their blood, and it flows as naturally from them as a spring feeding a mountain creek. While a record this good is sure to send their (lone)star rising higher than ever before, you can rest assured that success still won't be changing this band any time soon. They make music they're proud of that celebrates where they come from and makes people feel good. As far as they're concerned, that's all the success anyone could ever ask for.
Sublime with Rome to rock ZooMontana, with SOJA and Common Kings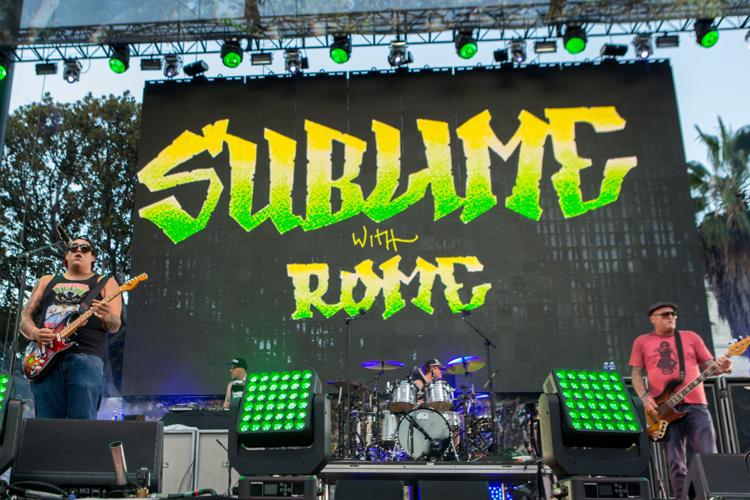 Long Beach rockers Sublime with Rome are hitting the road this summer and will make a stop at ZooMontana on June 26. SOJA and Common Kings will share the bill.
Known for their punk meets reggae music, Sublime formed two decades ago. Sublime lead singer and guitarist Bradley Nowell passed away in 1996, and the group now tours as Sublime with Rome, a collaboration between Sublime bassist and co-founder Eric Wilson and singer and guitarist Rome Ramirez with Carlos Verdugo on drums (formerly of Tribal Seeds).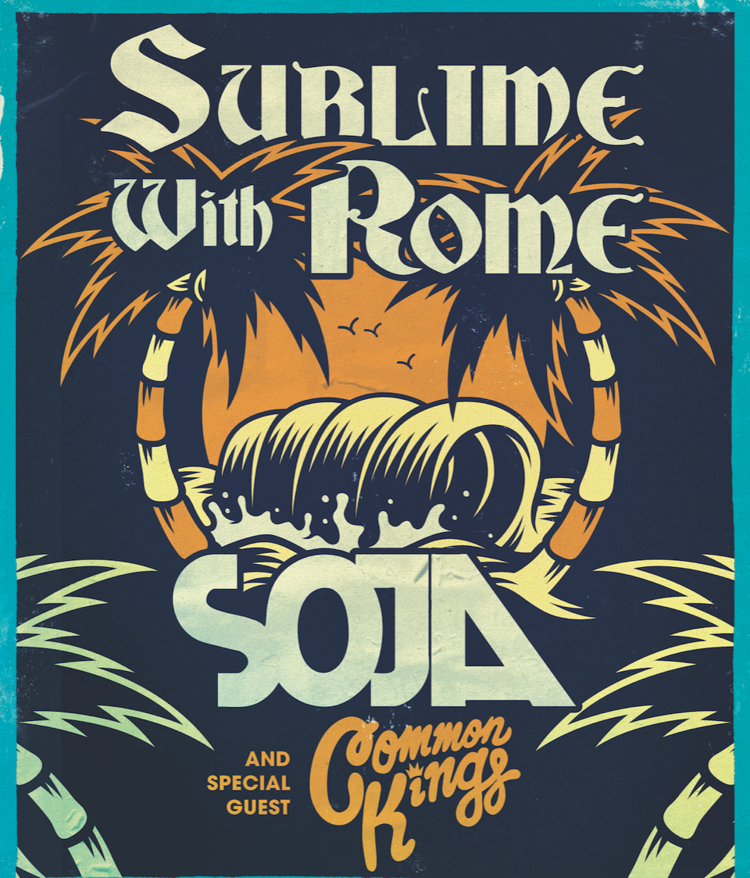 Pub Station owner Sean Lynch, who frequently books concerts at ZooMontana, said he's excited for the 2019 concert season to kick in and Sublime with Rome is the "perfect summer band." 
ZooMontana has turned into a popular summer concert destination. Last August, nearly 2,000 fans attended a triple-bill headlined by the Turnpike Troubadours. Steve Earle, Everclear, Reel Big Fish and Sugar Ray also have drawn huge crowds to the zoo. 
Tickets, priced at $48, go on sale Friday, and $3 from each ticket will be donated to ZooMontana. Ticket buyers will also receive a download code for Sublime with Rome's untitled third album, which is expected to be released in the spring.
An online only pre-sale for tickets will begin at 10 a.m. Wednesday. For ticketing info, visit www.1111presents.com or call (406) 894-2020. Tickets will also be available at the Pub Station box office, 2502 First Ave. N.
Nitty Gritty Dirt Band to play in June in downtown Billings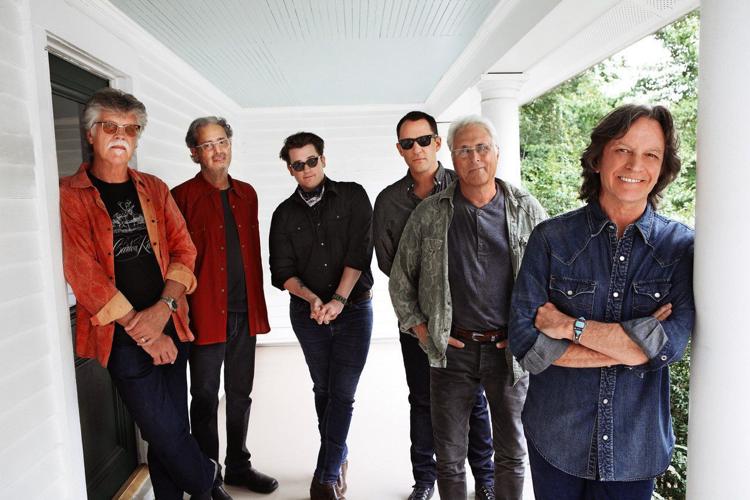 Nitty Gritty Dirt Band, Saturday, June 29, 6 p.m., downtown Billings at Second Avenue and 29th Street. Tickets for the all-ages show are $30 in advance and $35 at the gate.
For fifty-three years and counting, the iconic and profoundly influential Nitty Gritty Dirt Band, often cited as a catalyst for an entire movement in country rock and American roots music, continues to add to their legendary status.
With multi-platinum and gold records, strings of top ten hits such as "Fishin' In The Dark" and "Mr. Bojangles", multiple Grammy, IBMA, CMA Awards and nominations, the band's accolades continue to accumulate.
Their 1972 groundbreaking "Will The Circle Be Unbroken" album has been inducted into the U.S. Library of Congress as well as the Grammy Hall of Fame. NGDB's recording of "Mr. Bojangles" was also inducted into the Grammy Hall of Fame in 2010. In 2014 "Fishin' In the Dark" was certified platinum for digital downloads by the RIAA and in 2016 their concert film airing on PBS, "Circlin' Back - Celebrating 50 Years" won an Emmy Award for Special Event Coverage.
Today, NGDB (Jeff Hanna, Jimmie Fadden, and Bob Carpenter) continue into their 5th decade of non-stop touring. Joining them on stage are musicians, Jaime Hanna, Jim Photoglo and Ross Holmes. Recent tour stops have included the Telluride Bluegrass Festival, Stagecoach, Hardly Strictly Bluegrass Festival and many more.
'Weird Al' Yankovic announces summer tour with a stop in Billings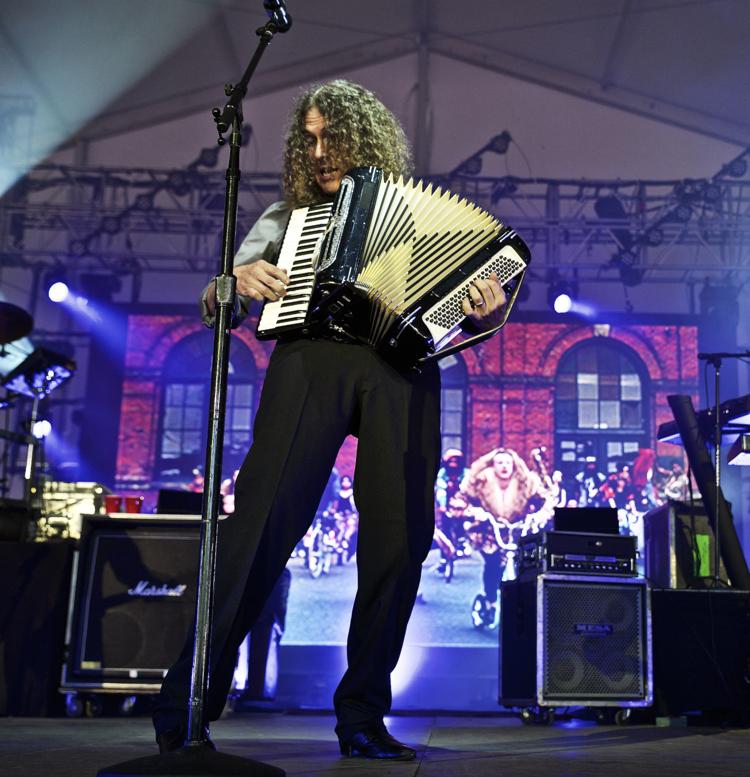 The notoriously zany "Weird Al" Yankovic is heading out on tour in 2019, bringing with him a smorgasbord of outlandish, ridiculous and good-humored parody performances. Yankovic will play in Billings on Aug. 25 at Rimrock Auto Arena.
According to Yankovic on his Instagram page, the "Strings Attached" rock and comedy tour will be his "most full-blown, over-the-top extravaganza ever," full of hits and classics. "We're pulling out all the stops for this one," said Yankovic, who plans to bring costumes, props and a video wall on the summer tour.
At each stop on the tour, he also plans to perform with a full symphony orchestra. Billings Symphony Orchestra and Chorale hasn't been contacted yet, but Michelle Dawson, Billings Symphony Orchestra and Chorale's marketing manager said playing with Weird Al is "definitely something we would consider."
Recently, the symphony provided music for the Broadway musical "Chicago," played with Jewel during the Billings Clinic Classic, and is slated to perform music for Mannheim Steamroller on Nov. 18 and Cirque Musica Holiday's Wonderland on Nov. 27 at MetraPark.
"If we get contacted, generally we do them," said Dawson.
Yankovic last performed in Billings in 2012.
According to a press release, "Weird Al" Yankovic is the biggest-selling comedy recording artist in history, earning four Grammys and 15 career nominations. He is best known for his hilariously irreverent parodies of hit songs, including "Eat It," "Like A Surgeon," "Smells Like Nirvana," "Amish Paradise," "White & Nerdy" and "Tacky."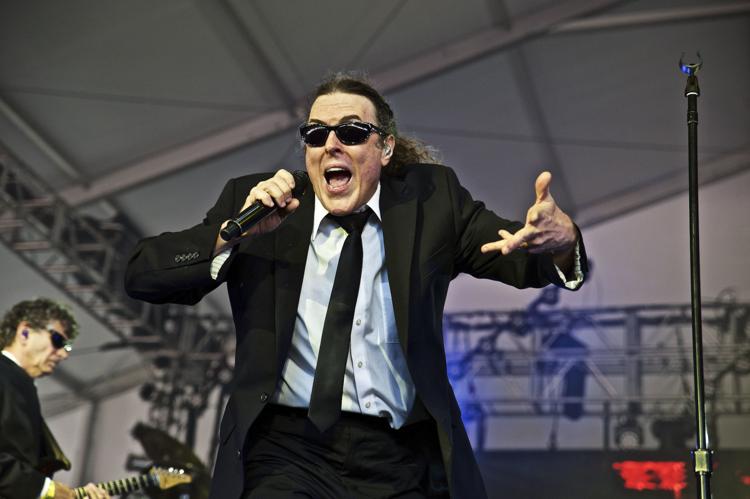 Yankovic is one of only four artists to have Top 40 singles for the past four decades (other artists include Michael Jackson, Madonna and U2). He recently received a star on the Hollywood Walk of Fame.
Tickets ranging from $35 to $125 go on sale at 10 a.m. Friday at the MetraPark Box Office, by phone at 800-366-8538, or online at www.MetraPark.com.
Mountain Goats to redeem the monsters in Billings
Friday, Aug. 30, Pub Station Taproom, 9 p.m. Tickets for the all-ages show are $25, plus possible fees depending on method of purchase.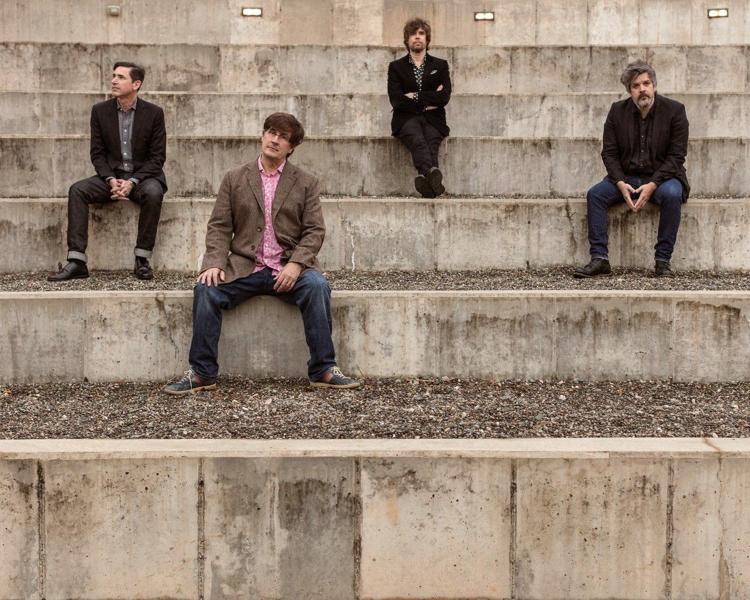 The Mountain Goats are John Darnielle, Peter Hughes, Jon Wurster and Matt Douglas. They have been making music together as a quartet for several years. Three of the members live in North Carolina. Their songs often seek out dark lairs within which terrible monsters dwell, the band says in a press release. But, their mission is to retrieve the treasure from the dark lair and persuade the monsters inside to seek out the path of redemption. As Axl Rose once asked in the song, "Terrible Monster," "What's so terrible about monsters anyway?" This is the question the Mountain Goats have been doggedly pursuing since 1991. They will never leave off this quest until every option has been exhausted.
Country hit-makers Sawyer Brown playing Ballroom in October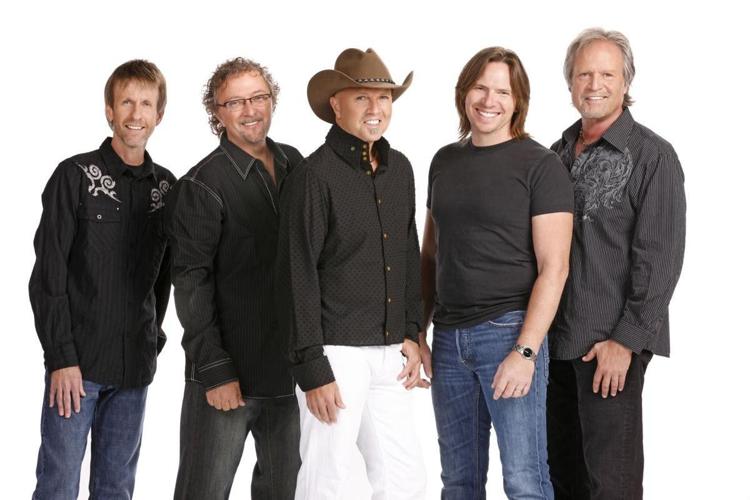 Friday, Oct. 4, Pub Station Ballroom, 8 p.m. tickets for the all-ages show are $35, plus fees if applicable.
"There were five of us thinking that we can/This is the life and times of a travelin' band."
Those words end the first verse of the title track to Sawyer Brown's new CD "Travelin' Band." The life and times of a traveling band — if ever there were a band who is well qualified to paint a picture of what it means to be a travelin' band, it's Sawyer Brown.
Founded in 1981, the band celebrates its 30th anniversary this year, having played more than 4,000 shows over the course of those years, logging mileage well into the seven figures.
"We are just who we are, period," says lead singer Mark Miller when asked for some of the secrets to the band's longevity. "From the beginning, we didn't want to sell ourselves as something we weren't. We're blue collar, working-class guys from the neighborhood who just happen to get up on stage at night and make music." He then adds with a laugh, "OK, guys from the neighborhood who made some questionable clothing choices in the '80s."