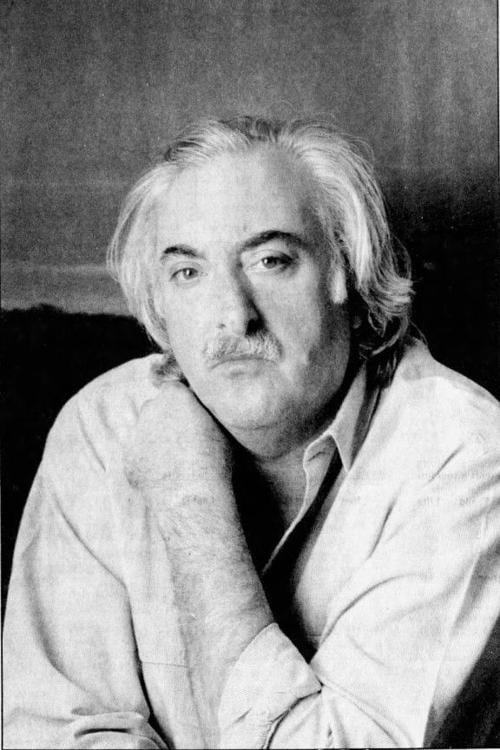 When Russell Chatham landed in Livingston more than four decades ago, sunsets were just sunsets. Now, if you visit Paradise Valley on a hazy day, you might hear some Livingston folks assert "it's a Russell Chatham day."
"I've heard that many hundreds and hundreds of times," longtime friend and Livingston resident Dick Murphy said.
The painter, writer, publisher and fly-fisherman was perhaps most famous for his landscapes depicting Montana views in transition — as weather changed, during sunsets or on rainy days.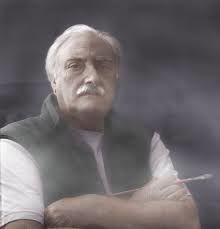 On Sunday, the longtime Livingston resident died at 80 years old in a nursing facility in Northern California.
Diagnosed with dementia two years ago, Chatham died of the long illness, said his daughter, Lea Chatham McCann.
Chatham lived in Livingston until 2011, when he moved back to West Marin, California. He continued painting until illness rendered him incapable a few years ago, but he continued writing until his final days, McCann said.
Building a following
Chatham was born in 1939 in San Francisco and lived until adulthood in the Northern California area. In 1967 he met author Thomas McGuane over their mutual love of fly-fishing.
In the early 1970s, McGuane, living in California, moved to Livingston. Not long after, Chatham followed. They kept up the friendship for 40 years, but felt the distance when Chatham left Montana and McGuane moved to McLeod.
When Chatham arrived in Paradise in the '70s, he wasn't yet a renowned artist. He bartered his art for just about any necessity.
His frank, amiable and free-spirited manner quickly got a "cult-following," Murphy said. His art did too.
"People were naturally attracted to him," McGuane said. "He was so fresh and original."
People were drawn to Chatham's different way of looking at the world. His distinct perspective was perhaps due to his perceptive nature, or maybe because he could see out of only one eye. He was blind in the other.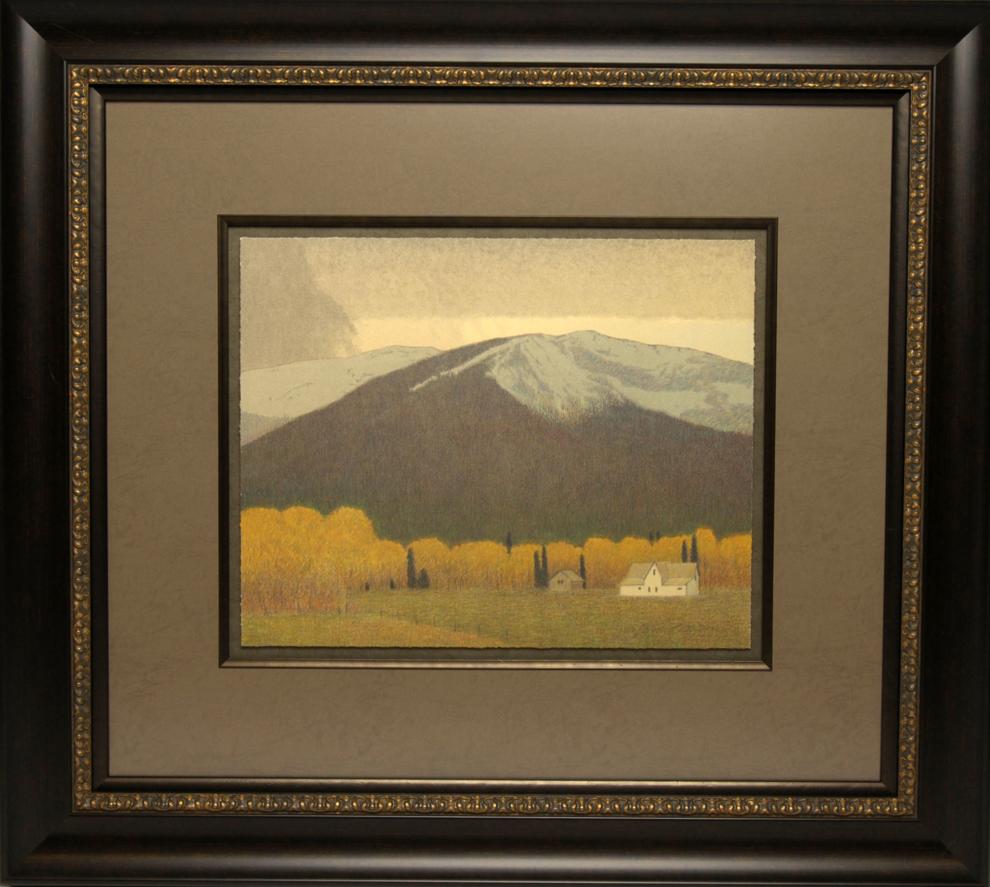 "It showed up in his painting. Russ would find something different that other people failed to notice," McGuane said.
Many of Chatham's friends were also notable artists and authors, including McGuane, author Jim Harrison, author and screenwriter William Hjortsberg and Becky Fonda.
By the '80s and '90s his artwork would sell for tens of thousands of dollars. He had a gallery and studio in downtown Livingston. He began making lithographs, and became known as one of the world's foremost lithographers. His art has been shown across the nation and internationally in Asia and Europe, totaling 400 solo exhibits across the world.
Notable collectors, many who were Chatham's friends, included Tom Brokaw, Jack Nicholson, Jessica Lange, Robert Redford, Harrison Ford and Jamie Lee Curtis, among others.
Despite the accolades and famous friends, Chatham stayed true to his chosen Livingston home. He came with authenticity and some grit.
"To most people he was friendly, and he had a lot of charm about it," Murphy said. "You didn't see him dress up very often, he had a T-shirt and bib-overalls, and he was always driving an old beater car."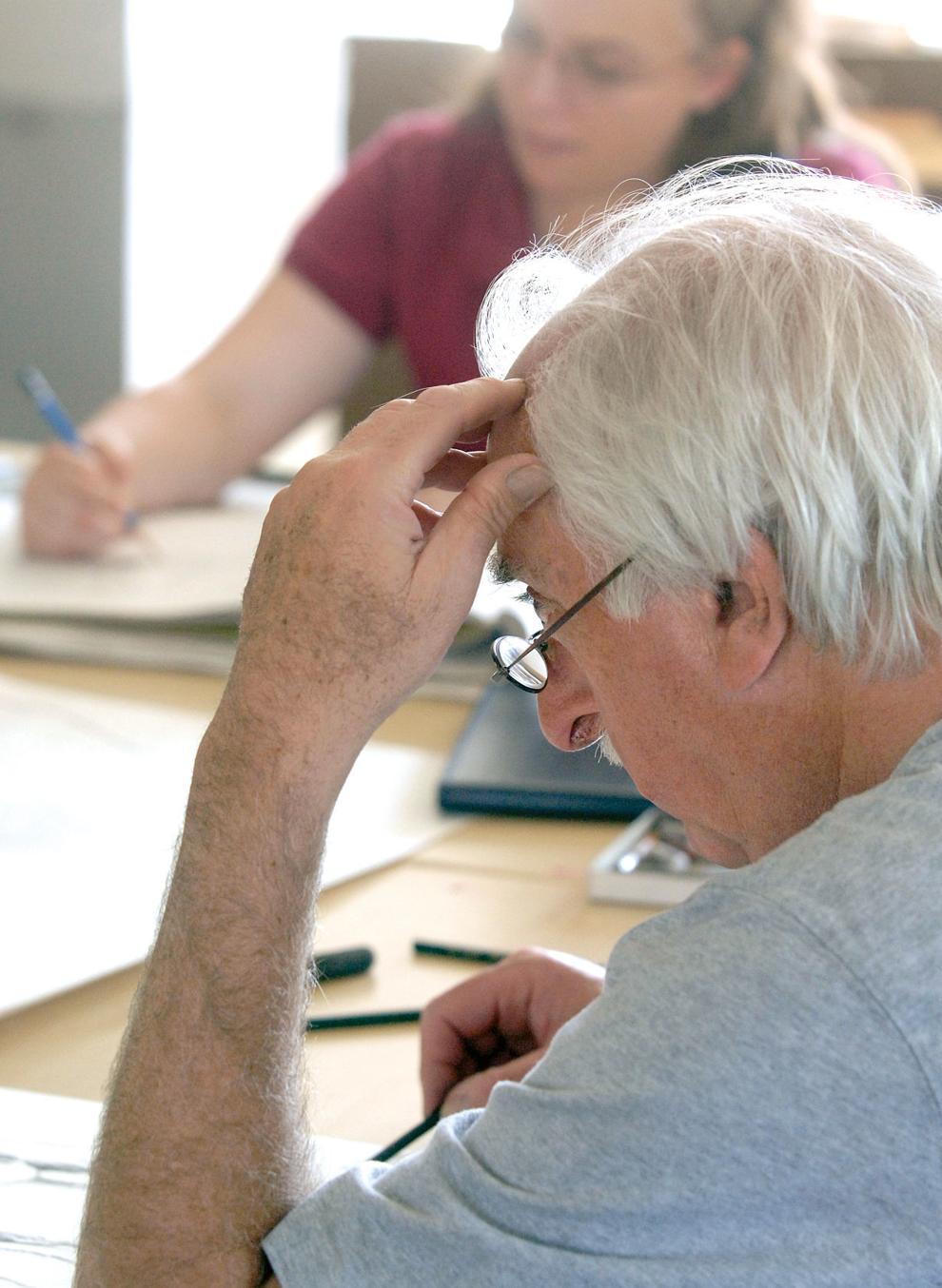 His '49 Chevy truck, and later an "ugly Oldsmobile truck," were something of landmarks in Livingston. He once piled Charles Kuralt, a widely known broadcast journalist, into his Oldsmobile, which was littered with garbage and likely parking tickets, Murphy said.
Renaissance man
Chatham was good at many things, McCann said.
He was primarily a self-taught artist and picked up skills quickly, although art did run in Chatham's family. His maternal grandfather, Gottardo Piazzoni, was a famous muralist in San Francisco in the 1930s and 1940s.
Chatham's self-taught writing was an underrated aspect, Murphy said. He authored "The Angler's Coast," "Silent Seasons" and "Dark Waters." He also wrote hundreds of articles and short stories, mostly about fly-fishing or hunting, in publications including Esquire, Outside, Field & Stream and Sports Illustrated. 
For years he ran a gallery, studio and publishing house, Clark City Press, all in downtown Livingston. 
To many people Chatham meant many things, either as an expert angler or artist. To his family, his cooking was perhaps most meaningful.
"A lot of our family memories really revolve around food; he was a really passionate chef," McCann said. Chatham could whip up any dish and scrape together something delicious with odd ingredients found in the fridge.
His love for cooking coincided with fishing and hunting. He frequently made duck dishes, which turned into a family tradition.
"He had an absolute passion for Chinese food. ... We ate lot of dim sum all over the country," McCann said.
In 1996, Chatham opened his own restaurant, the Chatham Bar & Grille, at the corner of Park and Main streets in Livingston. The restaurant operated for 11 years, closing in 2007.
"It was the best restaurant that Livingston's ever seen," Murphy said.
Jamie Harrison Potenberg, daughter of author Jim Harrison, remembered Chatham's elaborate meals when he'd visit her family during Michigan autumns. Particularly, she remembered him making Sichuan food.
"He just had a complete and total enthusiasm for life in everything he did," Potenberg said. Potenberg has lived in Livingston for about 30 years now. The author moved from New York to Livingston when Chatham offered to rent his home to her for $150 a month. She also worked at Clark City Press for several years. 
Generosity
His enthusiasm and wide interests crossed paths with his need for perfectionism, Potenberg said.
"People used to joke that if he could've owned the factory that made the nails that went into his frames, maybe he'd be happy. He wanted to control everything with his art," she said.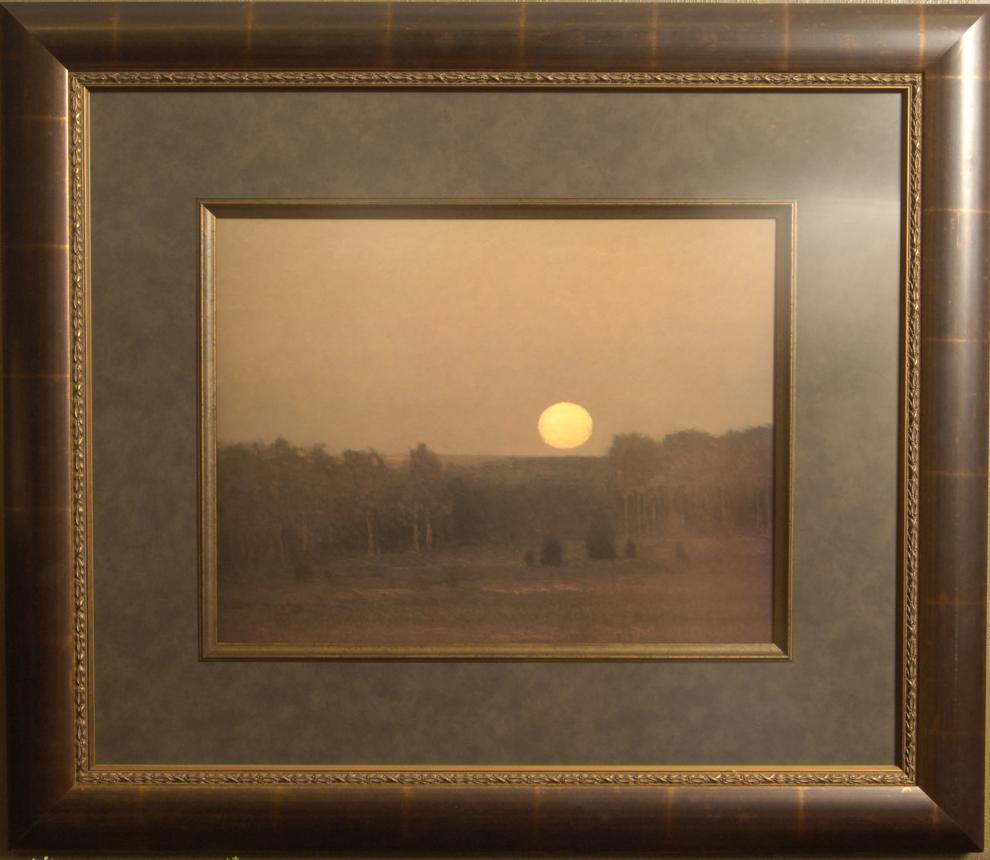 Every project needed to be made from high-quality materials or ingredients.
"That's pretty tough to do that," Murphy said. And in his quest for perfection, he spared no expense.
In 2011 he abruptly left Livingston and moved back to his hometown of West Marin.
Reportedly what took him from Livingston was financial troubles. Free-spending, bad investments and a down-turned economy hit him hard. 
"It got him into trouble," she said.
Chatham made money and spent it just as quickly. He was also generous, spending his money to help people in need, McCann said. That sometimes meant outrageous donations to local causes, or individuals in need.
"He contributed a lot to the local economy here. Any nonprofits or anybody who needed money or had a fundraiser, he went way over the top to help people out," Murphy said.
Even when he was broke, he gave what he could.
McCann recalled once when Chatham walked into his bank and saw a fundraiser for a recently widowed family. He walked right up the cashier and told her, "Just take all the money out of my account and put it in the fundraiser."
Any local fundraiser, friend in need, conservation effort — Chatham gave to it.
"Russ was a part of Livingston," McGuane said.
More than that, Chatham has become part of the American West. 
"Russ was kind of a legend around here," McGuane said. "He was a free spirit his whole life. But he got a lot done, and lots of friends will miss him. ... He creates an absence."