Showtimes for movies playing March 15 - 21 at the Babcock Theater, 2810 Second Ave. N., and Art House Cinema and Pub, 109 N. 30th St. are listed below. Ticket prices and more info for both theaters at www.arthousebillings.com or by calling (406) 534-1128.
THEY SHALL NOT GROW OLD (R) opens at the Babcock on Friday. Peter Jackson directs this homage to the British troops of the First World War with never-before-seen-footage of soldiers as they faced the fear and uncertainty of front-line battle in Belgium. Digitally re-mastered and now in color, the footage has been studied by lip reading experts whose transcripts were recorded and used as audio for the film. Overlayed by a narrative of those who participated in the war from interviews made in the 1960s and 1970s, this historic revisiting marks 100 years since the end of the Great War.
Show times: Fri. 5 p.m.; Sat. 5 p.m.; Sun. 3 p.m.; Mon., Tues., Wed., Thurs. 5 p.m.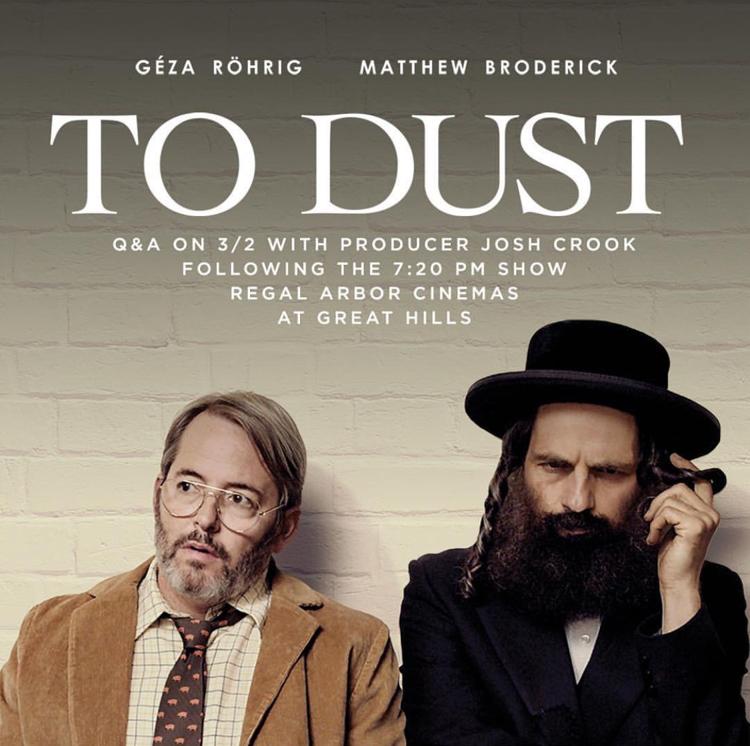 Continuing at Art House, TO DUST (R) premiered at this year's Tribeca Film Festival, followed by screenings at the San Francisco Jewish Film Festival and the Hamptons International Film Festival. This feature film debut from Shawn Snyder tells the tale of Shmuel, a Hasidic cantor in Upstate New York, who is distraught by the untimely death of his wife, Rivkah. As he struggles to find solace in his religion, which proffers a stringent timeline for grief, Shmuel grows increasingly haunted by visions of Rivkah's decomposing corpse. Convinced that her soul will suffer until her body returns to dust, Shmuel decides that to stop his feverish spiral he must seek an understanding of the physical processes of her decay — despite the blasphemy inherent in any scientific inquiry...With their macabre moonlit misadventures growing ever more perilous, the odd couple will stop at nothing to satiate their curiosity and ultimately find Shmuel the comfort he desperately seeks.
Show times: Fri. and Sat., 4:30 p.m., Sun. 2:00 p.m.; Wed. 4:30 p.m. and Thurs. 2:30 p.m.
Continuing at Art House, sweeping romantic historical drama NEVER LOOK AWAY (R) follows 30 years in the life of a great artist - loosely based on Gerhard Richter, one of the 20th century's most admired visual artists - played by Tom Schilling (Woman in Gold, Generation War). The film goes from a childhood witnessing Nazi Germany, to post-war East Berlin, where he falls in love with a young woman (Paula Beer, Frantz, The Dark Valley, Transit) whose father is an ex-Nazi murderer in hiding (Sebastian Koch, The Lives of Others, Homeland, Blackbook), to escaping to the West at the time of the Berlin Wall, and ultimately being part of the exciting new movement in contemporary art.
Show times: Fri. and Wed., 7 p.m.; Thurs., 4:45 p.m., Sat. 7 p.m.
LOVING VINCENT: THE IMPOSSIBLE DREAM (NR) opens at the Art House Friday. The film recalls a 10-year journey that brought the world's first fully painted feature film to the cinema screen. From humble beginnings in a bedroom in an industrial Polish town of Lódz, an idea for a 7-minute short film that would tell the story of Vincent van Gogh through his paintings was conceived. The potential for a truly ground-breaking yet completely unseen project seemed like a huge risk, but when in the hands of two passionate filmmakers willing to risk everything to make their impossible dream come true, nothing could stand in their way. The film is shown as a double feature with "Loving Vincent."
Show times: Fri. and Sat. 5 p.m.; Sun. 12:45 p.m.; Wed. 2:30 p.m.; Thurs. 2:30 p.m.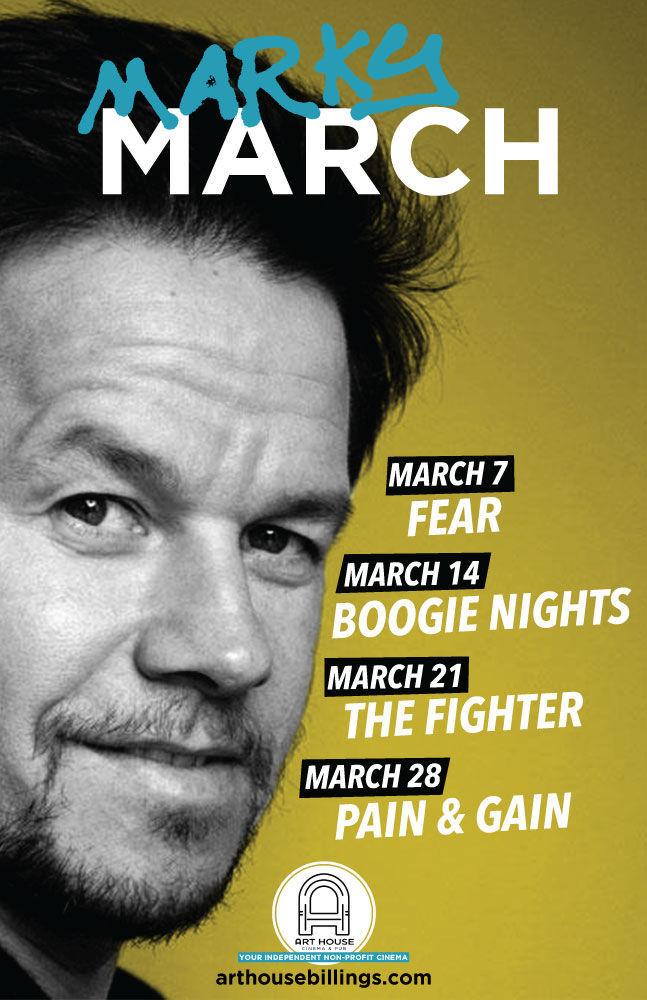 Art House continues "Marky March" Thursdays at 8:30 p.m. in March. Each Thursday night, a classic movie starring Mark Wahlberg — the American actor, producer, businessman, model, rapper and songwriter — "The Fighter" on March 21, and "Pain and Gain" on March 28.