Last year Will Goodridge took the stage at Magic City Blues for the biggest concert of his musical career, warming up audiences before Carolyn Wonderland and ZZ Top.
"It was pretty nerve wracking, to be honest," said Will, who was 19-years-old at the time and playing one of his first solo gigs.
Born in Canada and raised in Montana, Will was brought up in a musical household. When he was 2, his parents Pam and Tim Goodridge founded Magic City Blues in Billings.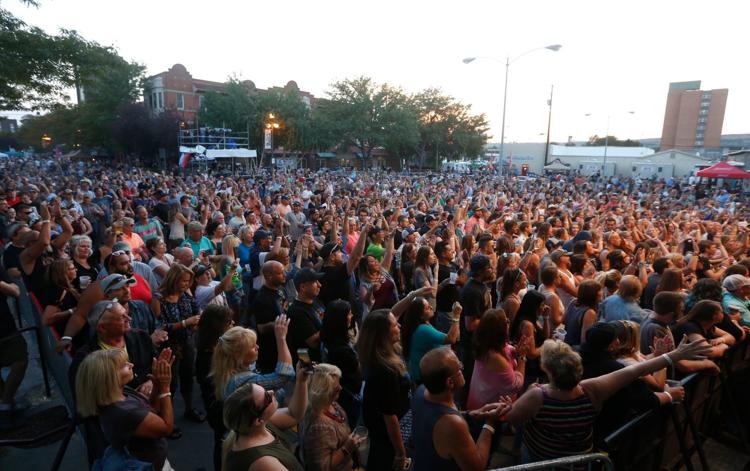 The city's largest downtown festival turns 18 this year, featuring headliners George Thorogood on Aug. 2 and Post Modern Jukebox on Aug. 3, as well as a slew of other musicians playing across two stages each night. The Goodridge family is using the event to raise funds for Kelker's Kids, which provides financial assistance to families whose children are undergoing cancer treatment at Billings Clinic. For every ticket sold, $1 will be donated to Kelker's Kids, as well as $260 from each of 10 reserved tables during Saturday's concert. First Interstate Bank is also matching additional donations up to $5,000.
This cause is close to the Goodridge family. At age 14, Will was diagnosed with T-cell acute leukemia, which he battled for nearly four years.
"It just happens," he said. "You can't really predict it, and you just have to accept that there's not anything you can do to prevent it."
Will was treated at Billings Clinic and at Children's Oncology Group in Denver. Money from Kelker's Kids covered traveling expenses, as Will and his family had to travel twice to Denver during his treatments.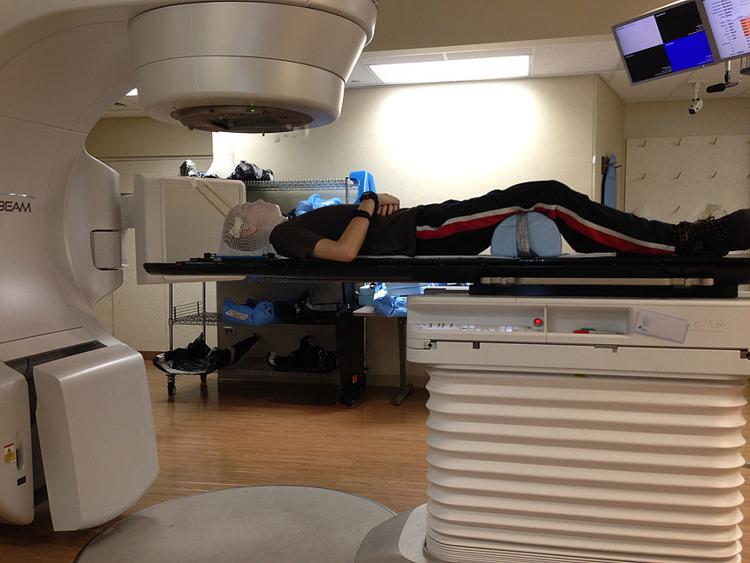 The disease has been in remission for six years, and Will, who's now 20, has followed his creative interests to Vancouver where he was born. He's hoping to pursue a career in the entertainment business and has taken film and acting courses and begun to explore stand-up comedy and play writing.
"He's a focused kid," said his father, Tim. "I think going through this has probably matured him a lot more than his contemporaries."
Tim describes those years when Will was sick as something that became as routine as having a child in figure skating, soccer, or hockey.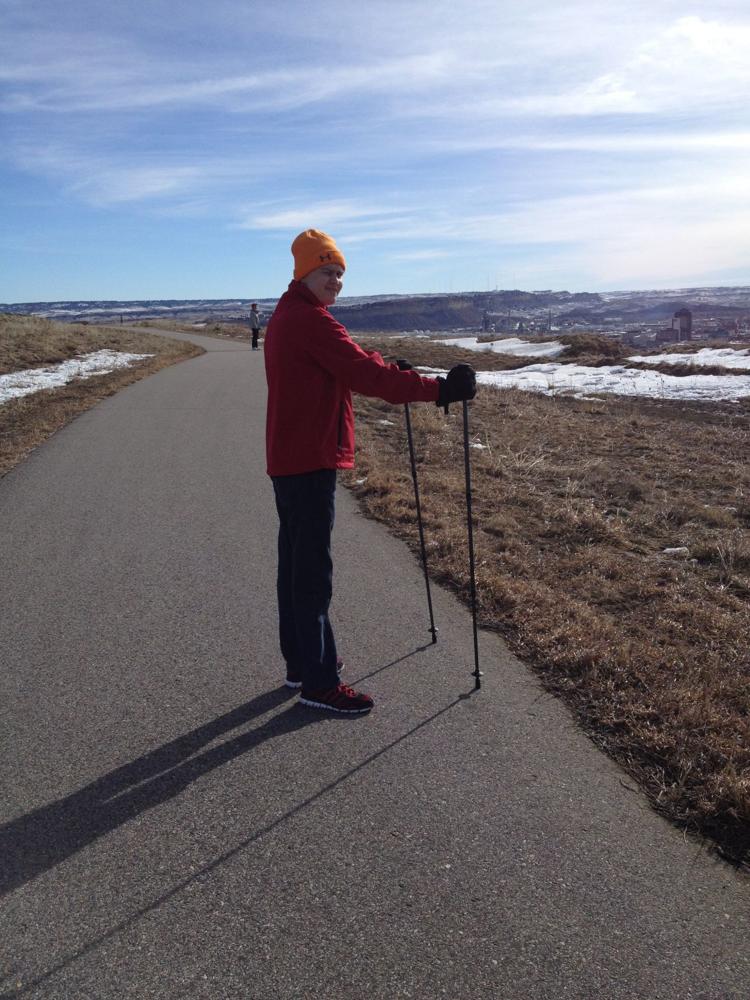 "That's just the way we thought of it. It just becomes about the daily schedule and what you've got to do to get through it all. We very seldom think about the overarching risks or what's really is going to happen long term. That just doesn't work for us, because it just becomes too emotionally paralyzing."
Will was treated by Dr. Paul Kelker, who started the first pediatric oncology program in Montana in 1978. Tim recalls his son being an active child who ran track and liked hiking until suddenly he wasn't feeling well.
"It's just a horrible thing for a young kid," said Tim. "He was just on the go, 100 miles an hour all the time, and then all the sudden you're like an old man. You can't even run or move or walk down to the end of the block."
Giving back
"Retrospectively, I don't know why I haven't been doing it all along. All of a sudden the light bulb went off," Tim said.
Thorogood, who has played Magic City Blues twice in the past, has for several years been adding a $1 surcharge to ticket prices for the Leukemia and Lymphoma Society after watching his father-in-law's successful fight with leukemia. When booking Thorogood for Magic City Blues, they asked if he would be interested in localizing the donation for Kelker's Kids, a way for the Goodridges to "pay it forward."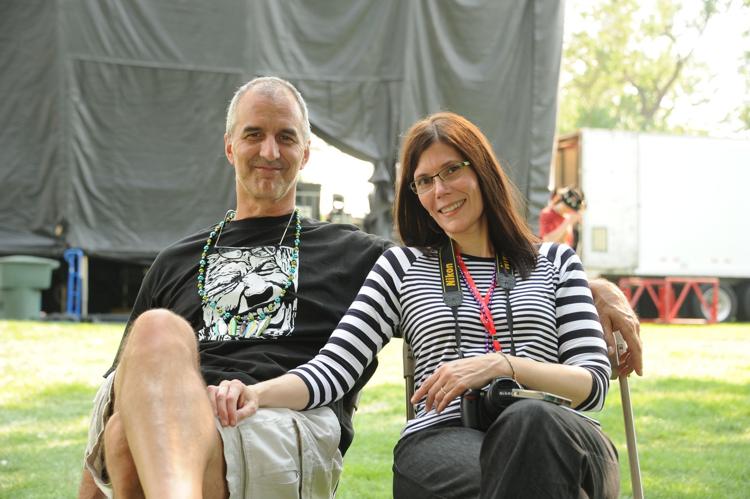 "It's terrible when you're thinking about the life and death scenario of your kid, and on top of that you're thinking, how am I going to pay for this?" said Tim. "To have that lifeline available, that's huge."
Though the idea of raising $1 per ticket for leukemia research and support originated at Thorogood's request, Tim said he decided to expand the donation to the entire event. "It's almost like a debt of gratitude that we are paying to Sarah and the nurses and doctor Kelker for all the time and support that they gave us."
Sarah Blackburn, oncology social worker at Billings Clinic, works directly with families in the pediatrics department to connect them with resources and support, whether it be financial, emotional, or educational, and she facilitated support to the Goodridges through Kelker's Kids throughout Will's treatments.
Blackburn originated the fund at Billings Clinic in 2005 and named it in honor of Kelker. Since then, Kelker's Kids has provided $334,935 to help families in more than 450 distributions.
At Magic City Blues, organizers hope to raise $25,000, which includes matching funds through First Interstate Bank.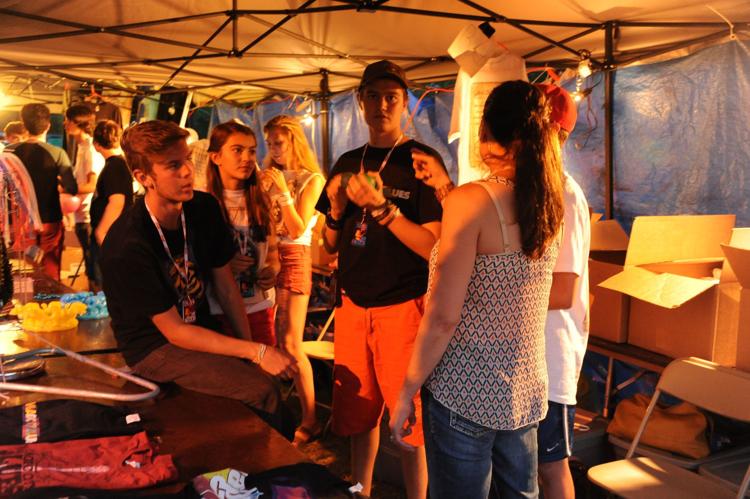 "There is a lot of need," said Blackburn. "And insurance doesn't cover everything. There is a real hardship when it comes to a diagnosis for a family with a child with cancer."
The fund assists families with many of the expenses incurred during treatments, such as house payments, travel expenses and hotel costs, utility bills, vehicle maintenance, and more. The fund has also been used to support families' emotional needs, and even funeral expenses.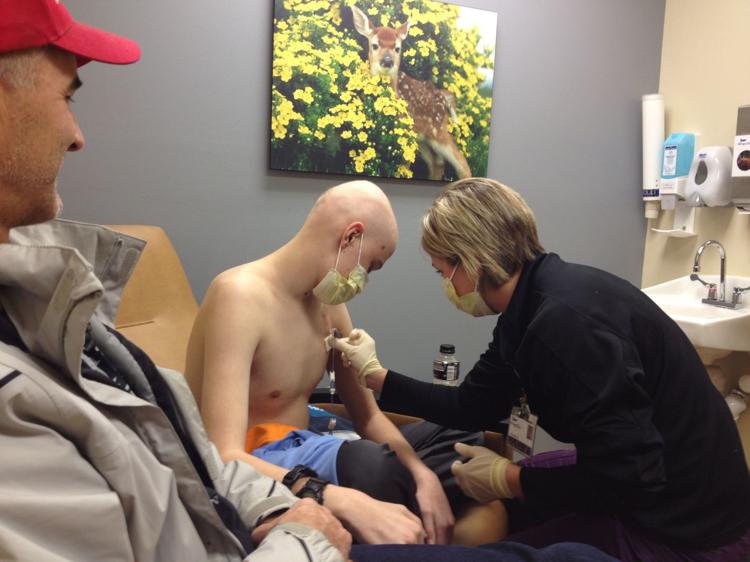 Blackburn, who attends pediatric oncology conferences, said Kelker's Kids is uncommon. "When I tell them about it, people's jaws drop," she said. "They would give anything to have this kind of a fund."
The fund isn't tied up in a lengthy application process, and Blackburn can access money for families very quickly, oftentimes within 10 minutes, she said. 
Will Goodridge's cancer came on without warning. There was no history of leukemia in the family, and within six hours of his diagnosis, the family was on a flight to Denver, where they spent 10 days getting protocols set up for treatment back home.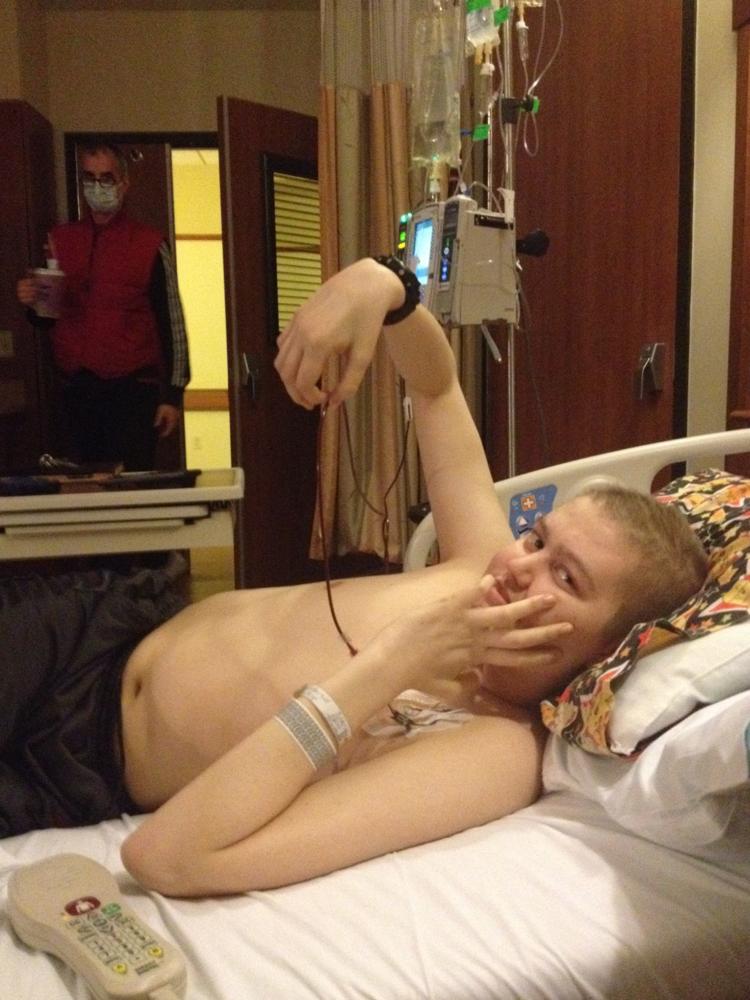 Tim said he decided to support the fund not because of what they did for his family, but because of what can be done for others.
"Even though you're going through it on your own, you get into the hospital and you realize that things can get a hell of a lot worse," said Tim. "It's just heart wrenching when you look at some families and what they have to go through and what those kids have to endure."
During treatment, Will said he became much more aware of the funding resources and nonprofits dedicated to helping people with cancer. He hopes that people who are facing what he went through will see the love that is out there.
"It's an eye opener that people are out there and willing to give and care for others," Will said. He described cancer as strangely reinvigorating for him. "It opens your eyes and makes you think, 'Hey. You aren't going to be around forever. Might as well have some fun while you're here.'"
Photos and videos from Magic City Blues
Magic City Blues turned 17 this year, and though the festival is getting older, its fans seem to be getting younger. Montana Avenue was packed on Saturday night with a younger generation dancing the night away to New York's electro-pop sensation AJR and Phillip Phillips, who got his start on American Idol. The sold-out night before, it was everyone's party as ZZ Top brought in many rockers who saw the band in their heyday, but also the children of those fans, who also grew up listening to the band's legendary hits. 
We've got two nights of photos as well as a look at the impact of live music in the Magic City. Plenty of live videos are also posted to Enjoy's Facebook. 
In the 17 years the Magic City Blues festival has been staged, Scott Kath hasn't missed one.
Crowds turn out for the second night of Magic City Blues where performed the headlining act in downtown Billings Saturday night. 
The Magic City Blues festival takes over a portion of Montana Avenue in downtown Billings attracting a sold-out crowd for various acts Friday …