The Yellowstone Art Museum has asked 10 area artists to join in the annual fundraising events surrounding the 51st annual art auction. These artists will be completing a painting live during a kick-off event at the YAM on Friday, beginning at 5 p.m., at the museum.
The paintings — crafted in a "quick-draw" format — will then hit the auction block where guests will get a chance to take them home. All money raised in the auction goes back to the YAM. 
The annual auction is the YAM's most significant fundraising event, generating proceeds to support exhibitions and programming throughout the fiscal year.
According to Bryan Knicely, executive director of the YAM, some artists give 100 percent of the proceeds raised to the museum and some do a split donation and receive a portion of the sale price. Artists who donate full proceeds are indicated in the catalog and on the wall next to their piece, Knicely said. 
Maria Isabel Bonilla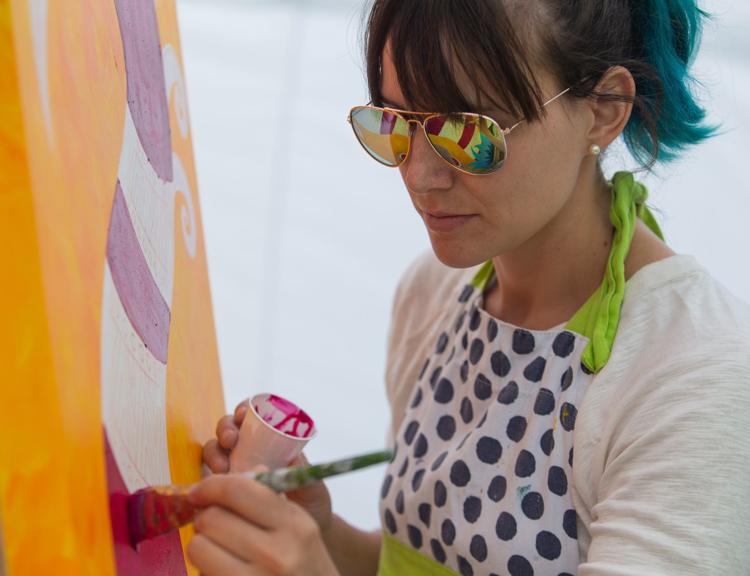 Maria Isabel Bonilla — from Santiago de Cali, Colombia — describes her work as "Tropical Surrealism." She's heavily influenced by the glitz and glamour of her hometown, known as the salsa capitol of the world. "It's nothing that you would regularly see in a Montana environment," Bonilla said in a previous interview with The Gazette. "It's very tropical and lush, with a lot of bright colors." She creates intricate images dominated by color and inspired by her homeland, while incorporating elements of nightlife and psychedelics into her paintings. More at www.bluejaguarart.com.
Sonja Caywood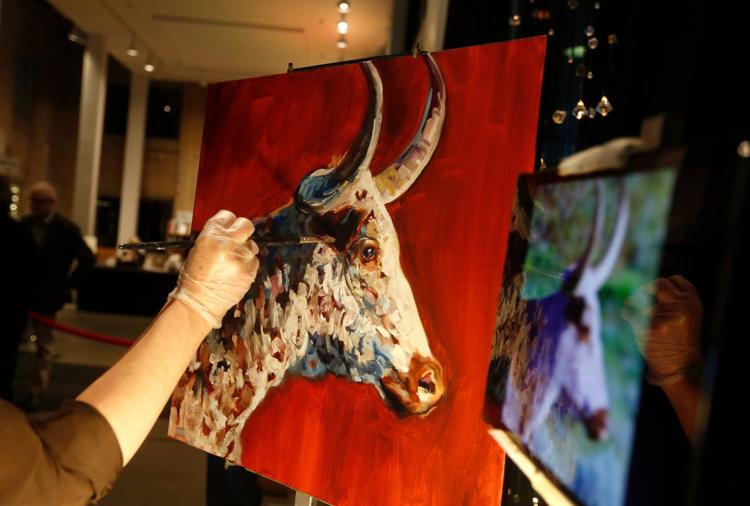 "I've always created," said Sonja Caywood on her website. "Spending long days in the saddle as a child, I would make pictures by framing the landscape and livestock with my hands, long before I learned it was a composition tool." Caywood was born in Sheridan, Wyo., and raised in Montana (and later Wyoming) in a ranching family. "Being immersed in nature, far from modern distractions, I learned to study and appreciate the world around me. I've always loved animals, and livestock figures prominently in both my memories and my paintings." More at sonjacaywood.com.
Mike Caskey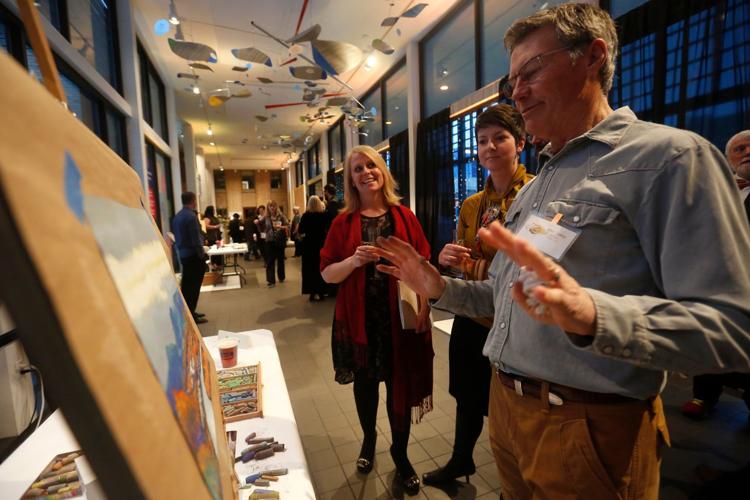 Landscape artist Mike Caskey has been engaged with art from a young age, but most recently has focused his work on regional landscapes. He works primarily from photographs, but also paints plein air when the mood strikes. "I used to be a photorealist," Caskey said in a prior discussion with the Gazette, "but it was so tedious and took a long time, and I always liked looser paintings." Caskey was art teacher for 19 years at Shepherd High School and has also worked at various high schools in Billings as a counselor.
Robin Earles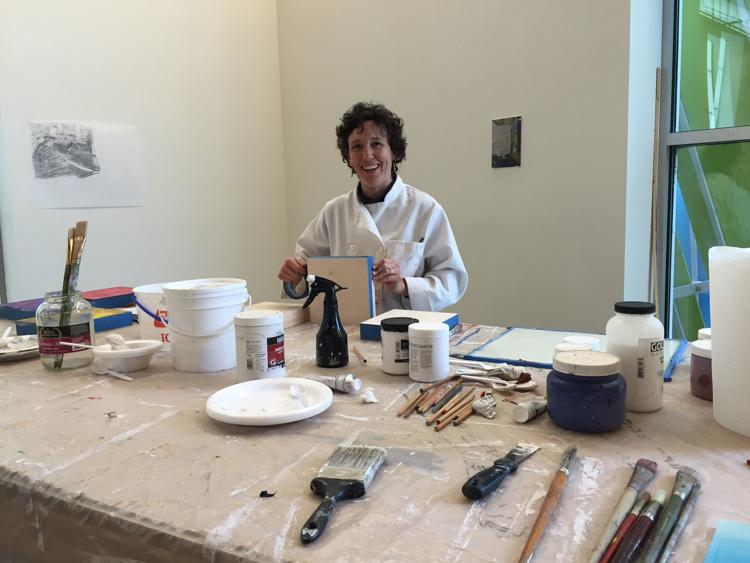 Robin Earles is a painter and drawer working from her studio in downtown Billings. She holds an MFA from California State University and her work has been exhibited in group and one-person shows and is included in both private and public collections. She's a member of the Society of Animal Artists; the co-founder of Buffalo Art Press & Studio; and a drawing teacher, having taught at the Orange County Museum of Art and Rocky Mountain College. She also gives public and private lessons in her studio. More at www.robinearles.com.
Samantha French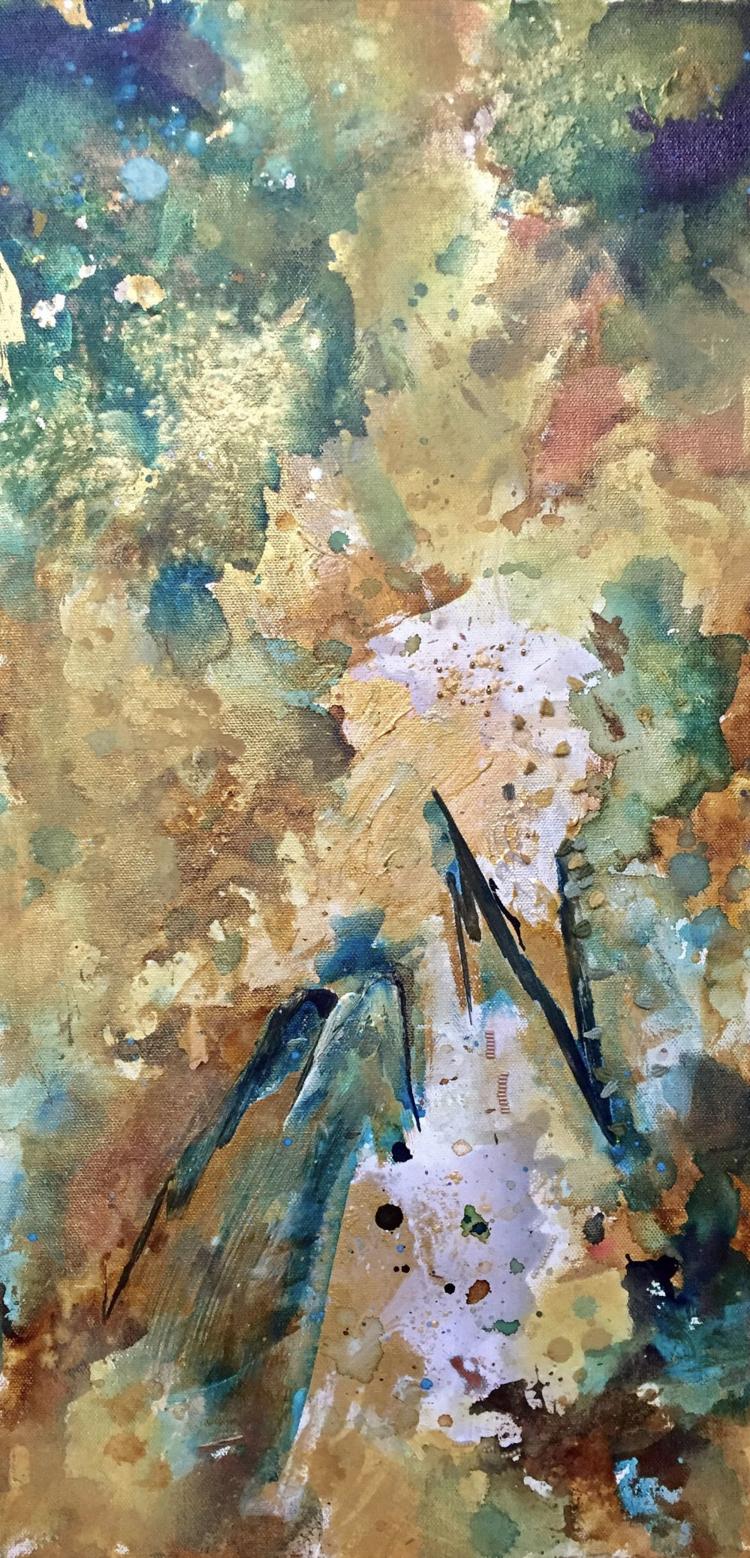 You have free articles remaining.
Keep reading for FREE!
Enjoy more articles by signing up or logging in. No credit card required.
"My artwork comes from a visceral experience with materials, texture and form," said Samantha French on her website. "I think of them as instinctive documentations on a meditative process. A stream of consciousness during creation develops, allowing exploration of the work's aesthetic elements." French describes her work as following "the haphazard, often disjointed paths of the mind," connected to her experiences and thought and exploring the psyche. More at www.smfrenchart.com.
Louis Habeck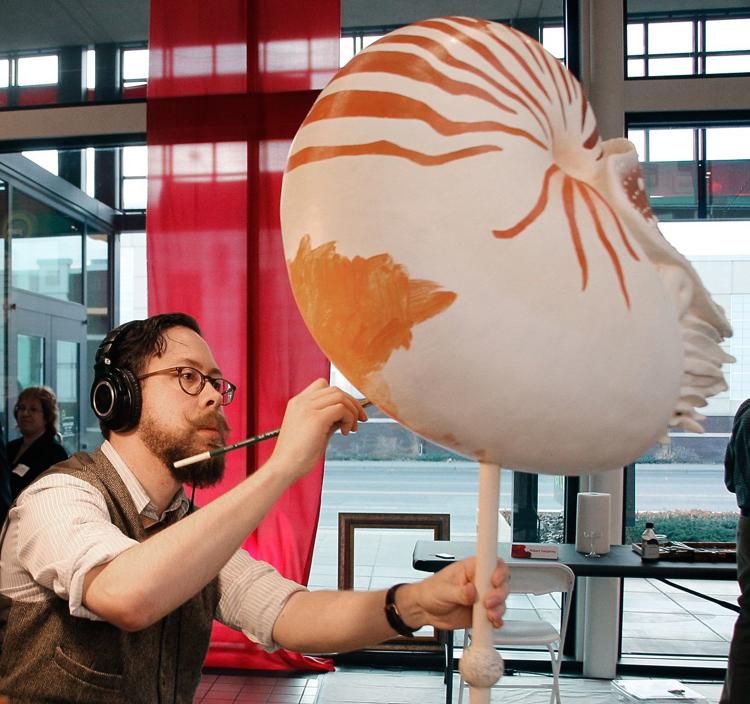 Louis Habeck was born and currently resides in Billings. He's a 2011 University of Montana graduate, receiving a bachelor's degree in fine arts with an emphasis in photography. However, his body of work reveals his abilities as an interdisciplinary artist whose painting and sculpture often depict peculiar, melancholy creatures. In 2015, Louis was chosen for an Artist's Innovation Award by the Montana Arts Council and he has demonstrated his innovative sculpting techniques for classes at various colleges, conferences, and art institutions across Montana and Wyoming. Check out a selection of a few of his creations at louishabeck.com.
Jason Jam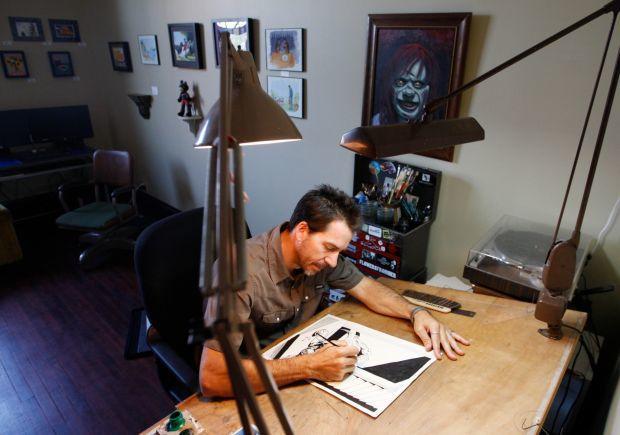 Jason Jam is in the midst of a drawing challenge he undertakes every other year: 100 drawings in 100 days. The illustrator and cartoonist has a playful approach to his work, with a touch of a dark side. He's got an excellent sense of humor, obvious in his drawings, which seem to be endless — limited only by his imagination. He's also a heck of a good pumpkin carver and his elaborate snowmen are a sight to behold. More at jasonjam.blogspot.com. 
Jordan Pehler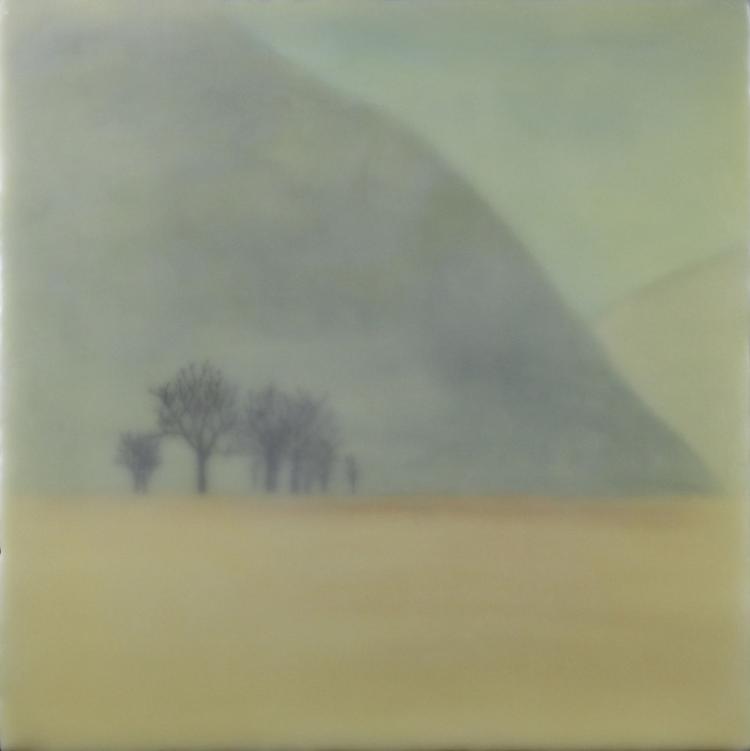 This is Jordan Pehler's sixth time participating in the YAM's art auction. Born and raised in Billings, Pehler holds a degree in art education from MSU-Billings and obtained his Master's in art ed from the University of Florida. He's the art teacher for Hardin High School and former Museum Art Educator for the Yellowstone Art Museum. He also worked as an educator at the WaterWorks Art Museum in Miles City. Currently, Pehler is focused on encaustic, a painting technique that consists of a combination of pigment, bee's wax and naturally occurring resins. Check it out at jordanpehler.com.
Keely Perkins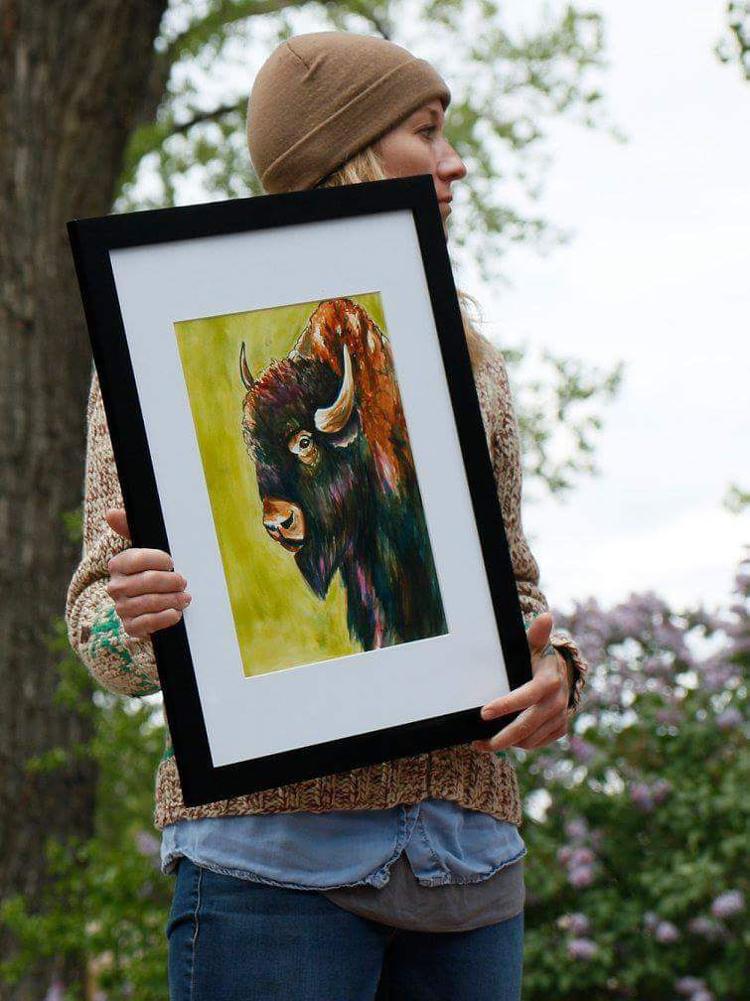 Keely Perkins is fascinated by flora and fauna. "I also love the legend of things," she said in her artist's statement. "The way things have been explained since the beginning...The way an animal or color or plant can represent a person or omen, how they are all connected..." Perkins was born in Miles City and owns Stone's Throw Studio. She works in oil, watercolor, acrylic and is a potter. After finishing college at Louisiana Tech University, where she obtained a Bachelor's in studio art and a Master's in art education, she returned to Miles City to be the Education Director at the Custer County Art and Heritage Center. Perkins has been an art specialist for the Miles City Elementary Schools for the last 10 years.
Abraham Quintus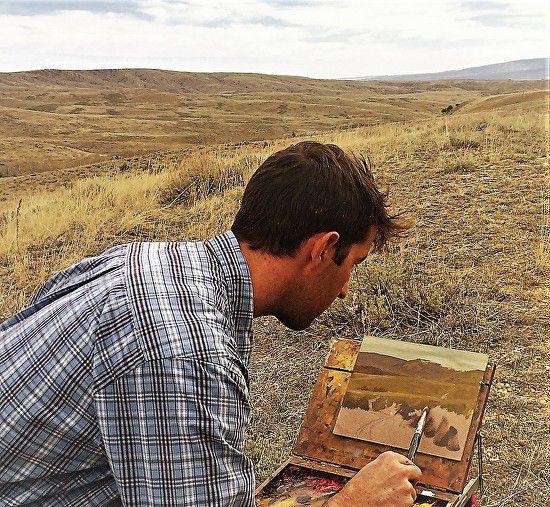 As a young boy, Abraham Quintus loved drawing. He was selected for Iowa School's "Gifted & Talented" Arts program at age 7, and his sketchbook became his travel journal as he volunteered his time in Zambia, Peru, Guam, and Mexico, said Quintus on his website. He's been nationally recognized for his work on the Clear Lake Library Mural Project and is a juried member of Oil Painters of America. He's currently represented at the Terakedis Fine Art Gallery in downtown Billings. More at abrahamquintus.com.