An event in its 50th year will at the same time mark a new era for one department at Montana State University Billings.
The occasion is the annual powwow, a university-sponsored event that has found a home at the Alterowitz Gymnasium. The powwow is steeped in Native American tradition and bursting with color and dance.
This year marks a half-century of the event at MSUB.
"It's in recognition of the last 50 years that we've been putting on this powwow," said Reno Charette, the main organizer of the event. "It's definitely evidence of the presence of Native Americans at this institution."
Charette is the director of MSUB's Native American Achievement Center, which is the recruiting and advocacy arm of the university that's focused on indigenous peoples.
The department has revamped its operations during this academic year. It started when it moved into its own campus building on Normal Avenue in September. The staff held a grand opening ceremony with jingle dress dancers, who wore red in recognition of missing and murdered indigenous women.
That event spurred other events on the topic of the abuse of Native American women, which were held by the MSUB Library and the Women's and Gender Studies department, Charette said.
Interim Chancellor Ron Larsen said that departments across campus took part.
"To help other students make connections to the Powwow, faculty in a number of disciplines have incorporated powwow assignments into their curricula," he said in an emailed statement. "For example, this year students are creating the first powwow blog."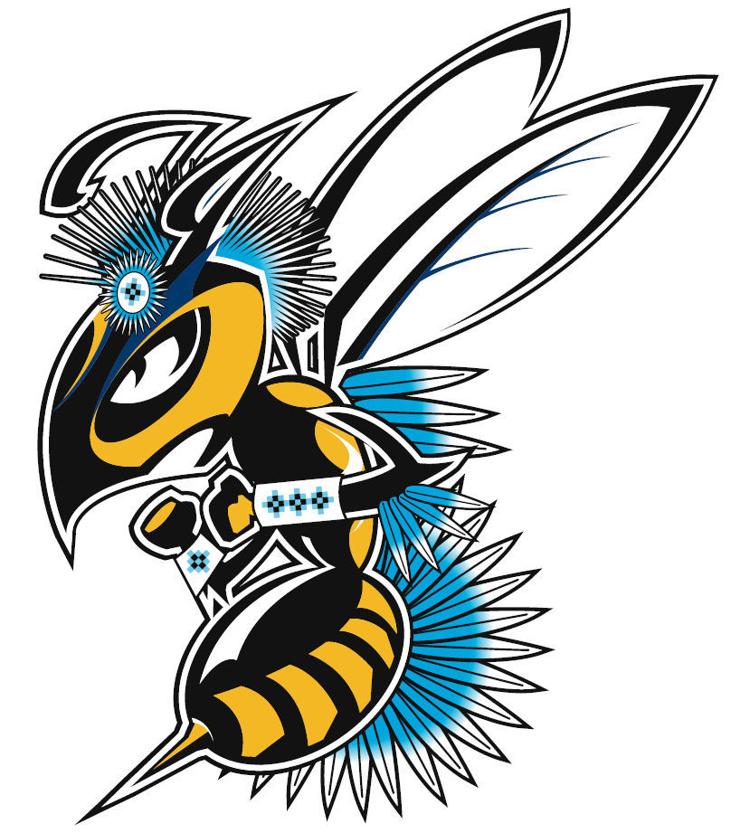 The Native American Achievement Center also designed its own university logo as its calling card.
For the 50th powwow, set for April 6 and April 7, the Center is throwing a party as a capstone to its year with a renewed focus.
"The powwow is kind of the last big hurrah of the academic year," Charette said.
There's a lot going on at a regular MSUB powwow. The schedule is packed with around 400 dancers from different age groups, with different styles within each age group, competing and showing off their dances. Vendors line the gym floor and drum groups take turns throughout the event.
Charette, her staff and the students who work on the event decided to add more.
Before the powwow begins, MSUB will host Marita Growing Thunder for a reception and exhibition of her work. As a senior at Polson High School last year, Growing Thunder worked every day to make 170 of her own elaborate dresses to recognize missing and murdered indigenous women.
In Montana, Native American women make up a disproportionate number of homicide cases compared to their share of the overall population.
Now a college student, Growing Thunder will be on hand for a showing of her dresses.
After that is the Grand Entry, which is the opening ceremony for the powwow and the beginning of competitive dance. Charette has added prize drawings and extra categories for dancers, a health food awareness campaign for drummers and contests for competitors' regalia.
Larsen will be leading Grand Entry on Friday and Saturday.
"The 50th anniversary of the powwow at MSUB is another great reminder that American Indian students have been and continue to be an important part of our campus community," he said in an email. "These students play important roles designing and running this event."
In addition, a concert is scheduled for the powwow's first night, led by the rock duo Scatter Their Own, who are of Ogala Lakota ancestry. A Billings band, Arterial Drive, will open the show at Petro Hall.
With other workshops and events planned throughout, it makes for a busy Alterowitz Gym.
"We have to make sure it doesn't reach capacity, because we don't want to be shut down," Charette said.
The powwow officially begins on the evening of Friday, April 6. Kaitlyn Hugs is the lead female dancer and Michael Comes At Night is head male dancer.
MSUB alumnus Kasey Nicholson will emcee the event.
Marching in the grand entry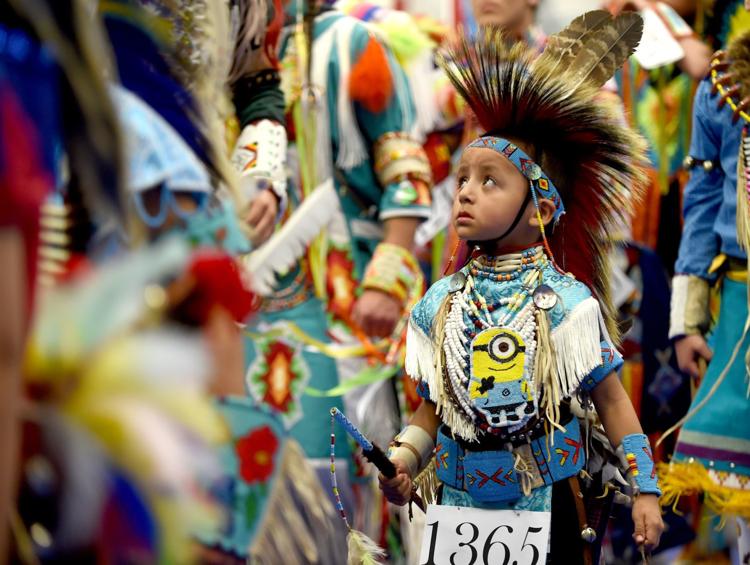 Cactus Runsabove dances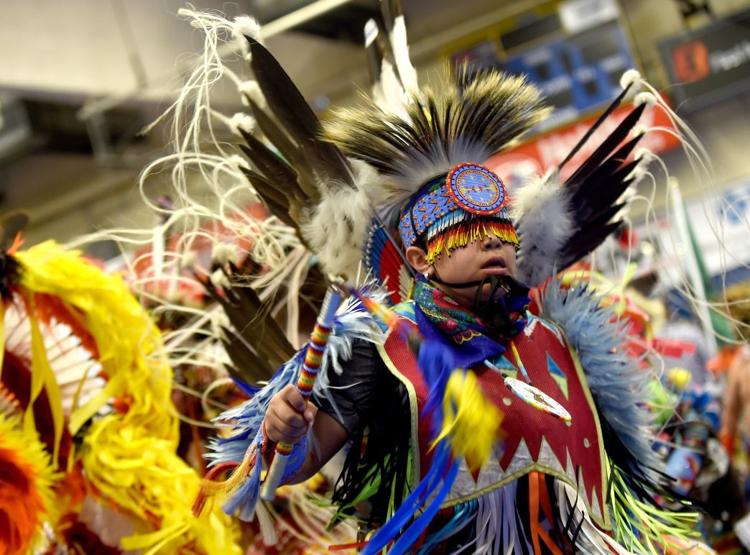 Marching to the drums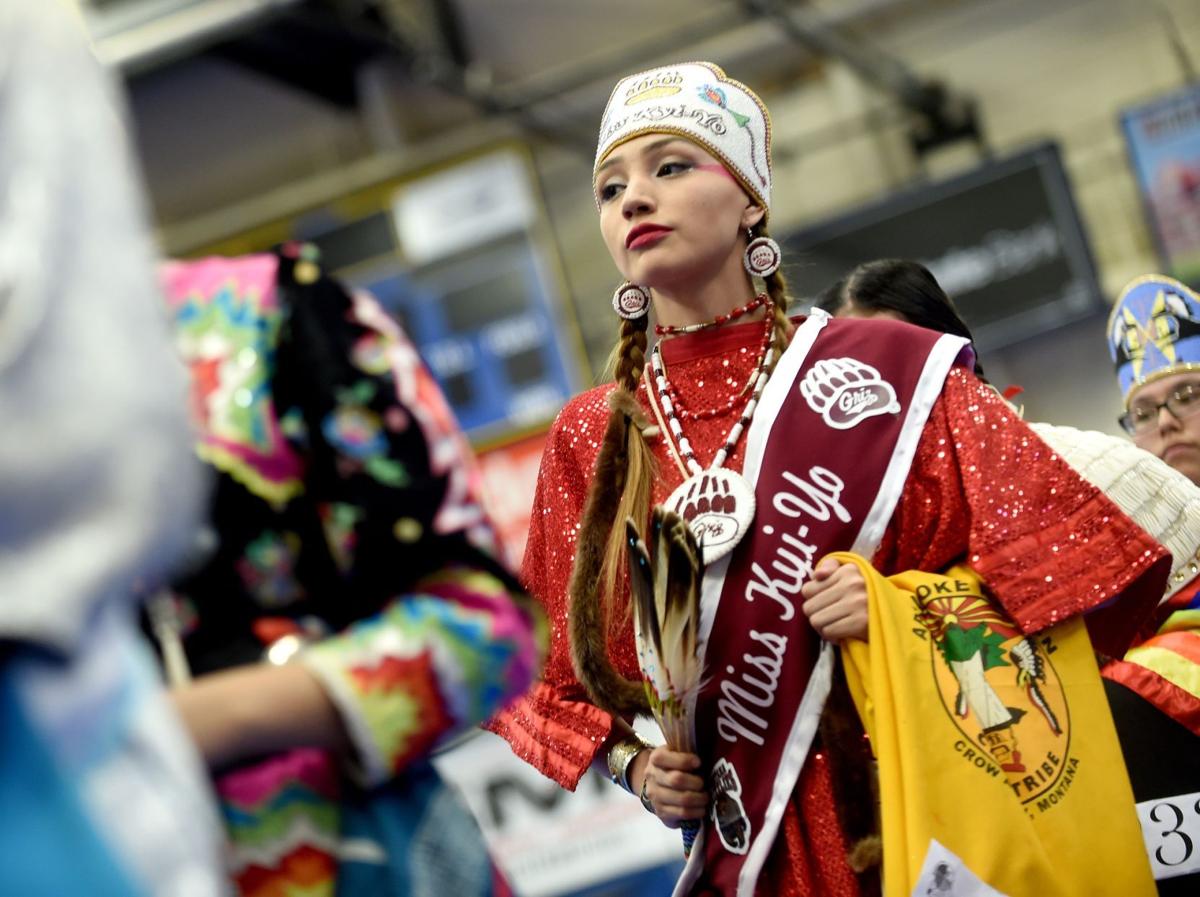 Kashawn Bordeaux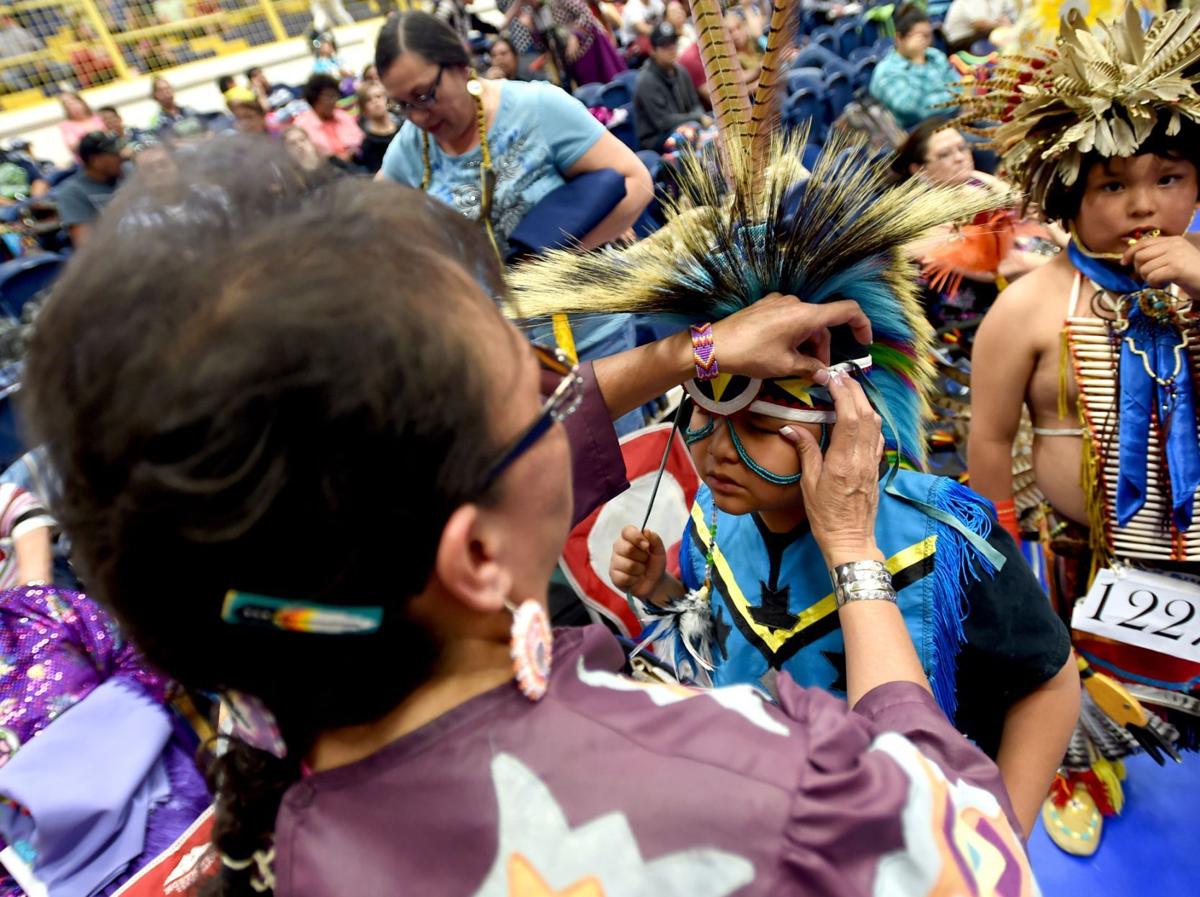 Beaded mask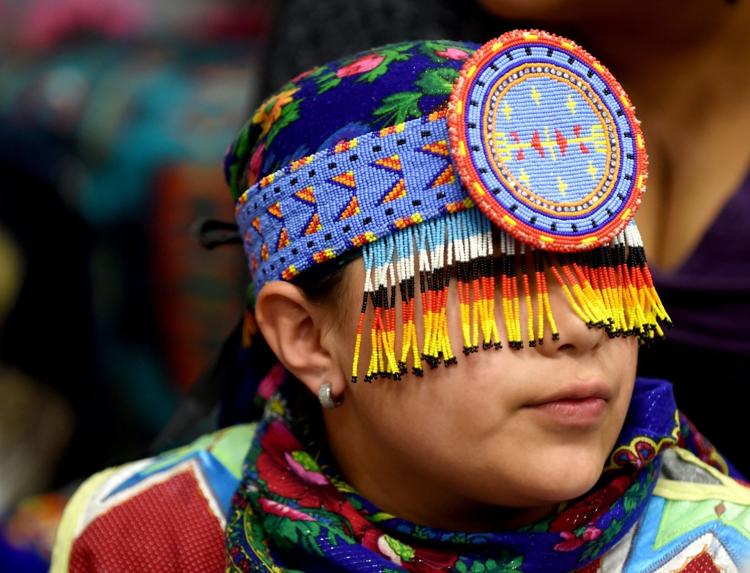 Clinton Bird Hat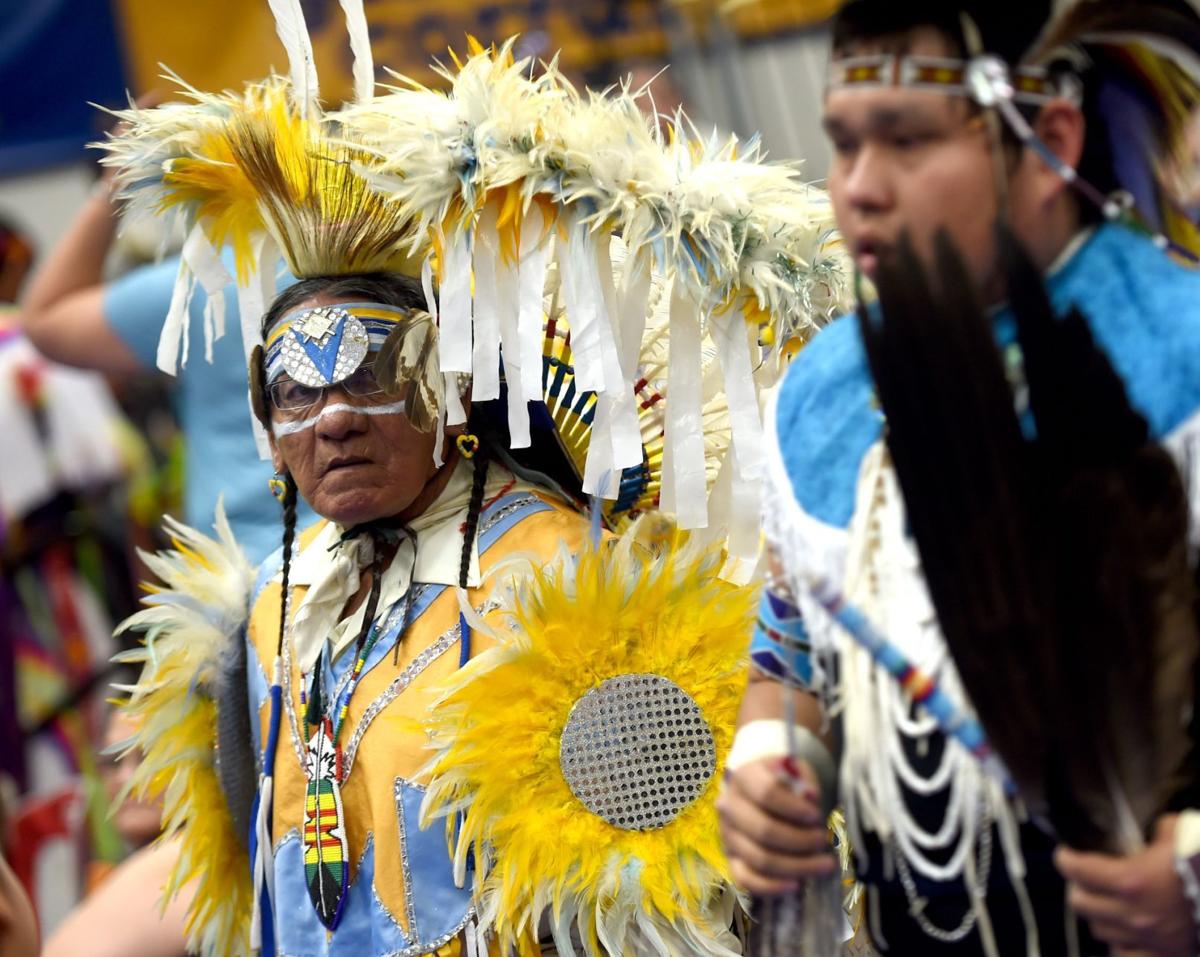 MSUB Powwow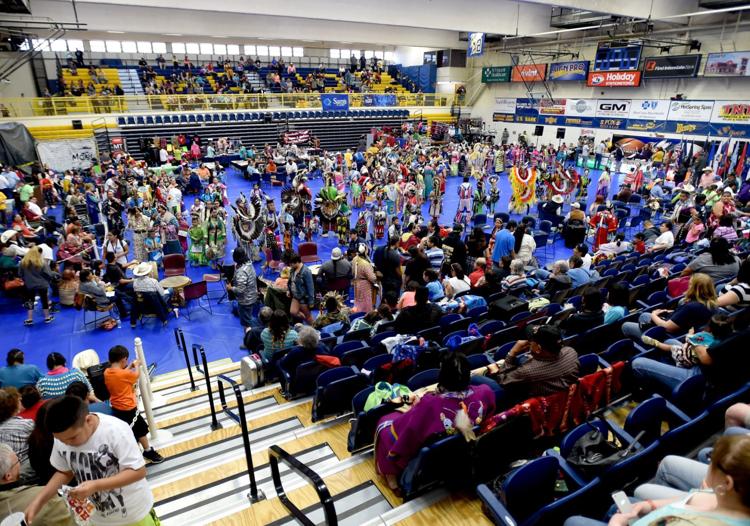 Dancing to the music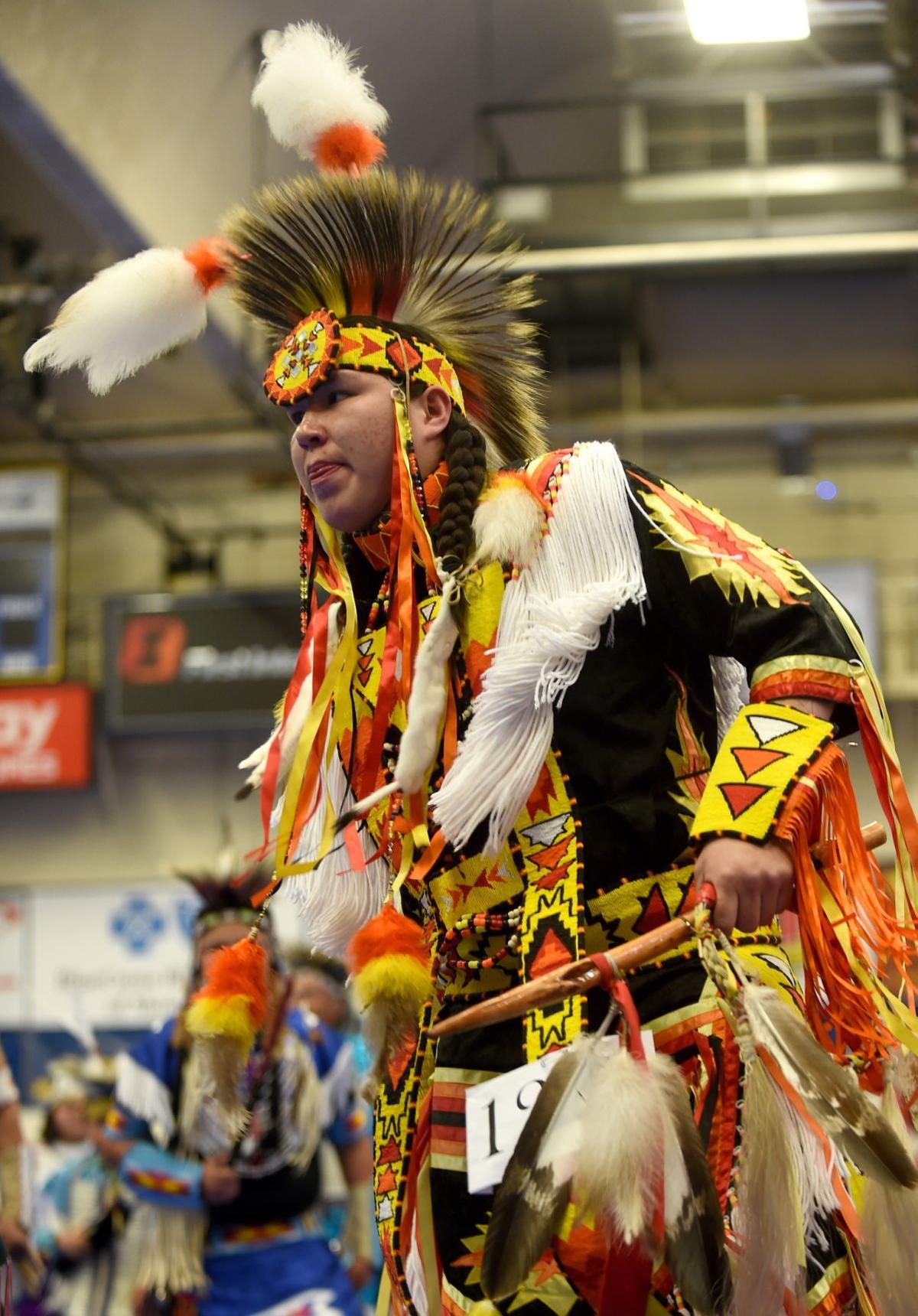 A girl dances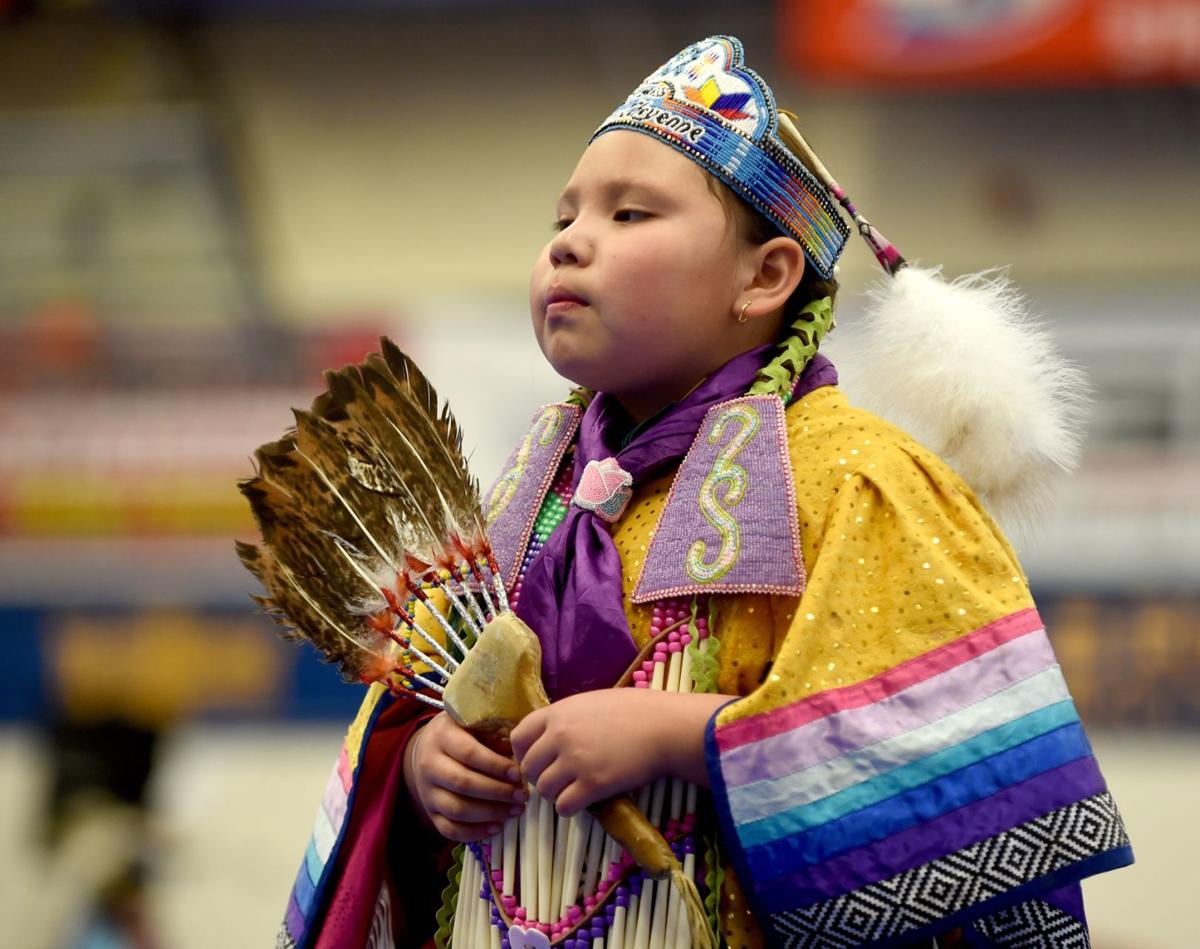 Dancing to the music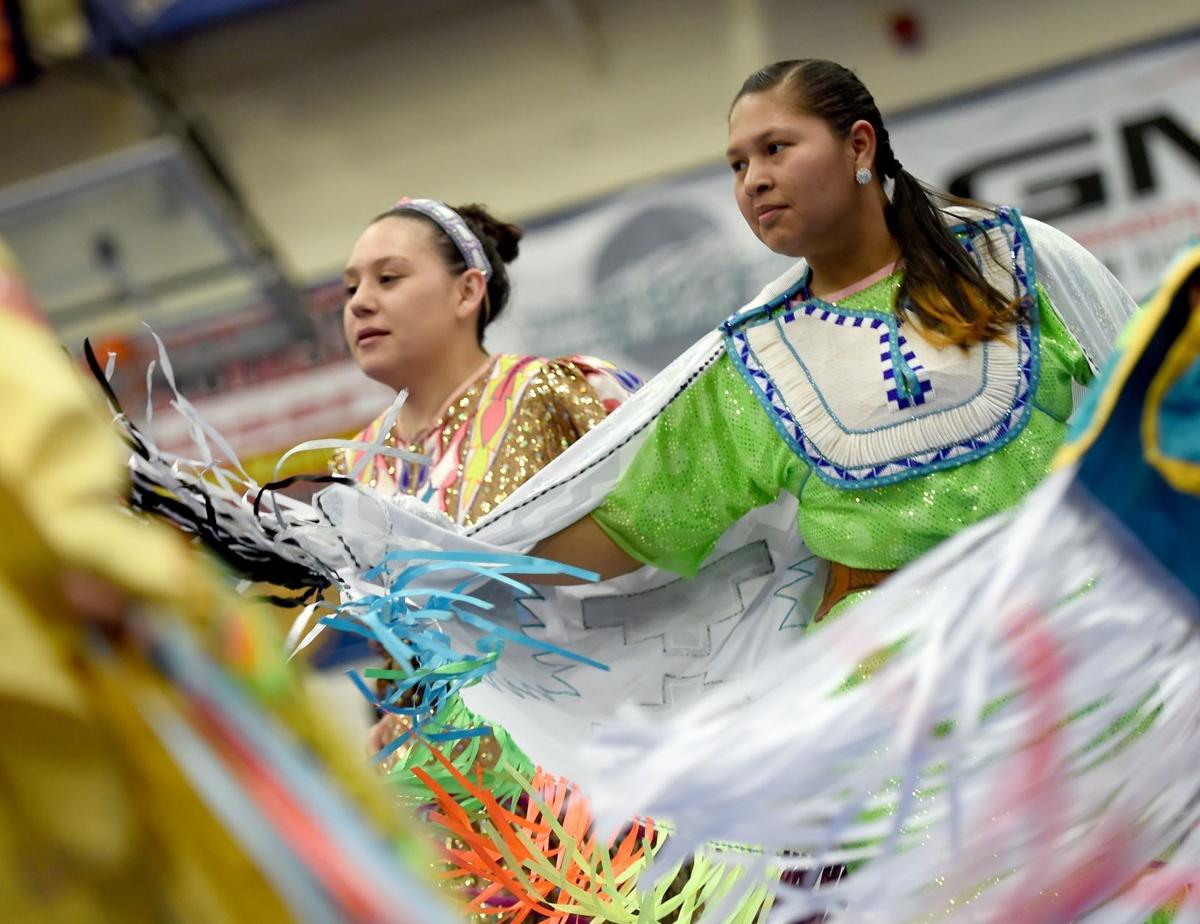 Marching in the grand entry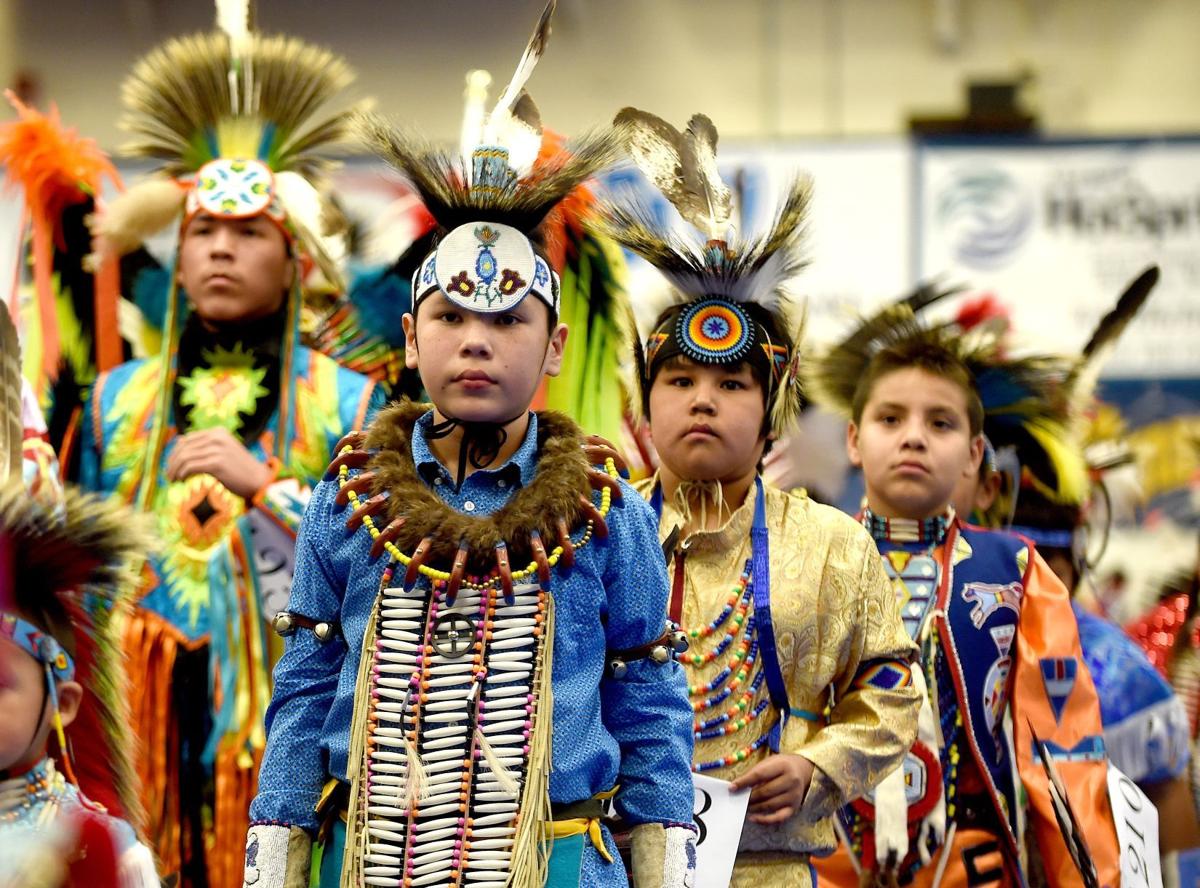 Kason Nicholson