If you attend live music performances in Billings, chances are, you've seen someone pass the "bar exams."
For music students at Montana State University Billings, this test is done in front of a live audience, usually at a brewery or place where alcohol is available. Though it may seem worlds away from a traditional school exam, such performance is part of a robust curriculum that's been evolving off-campus to teach students about the commercial and performative aspects of life in the music business.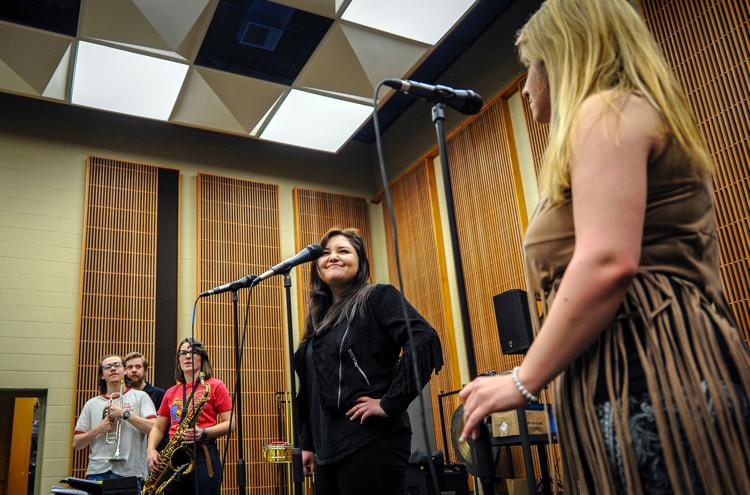 John Roberts, assistant professor of low brass at Montana State University Billings, has been pushing his students to engage with the community since he joined the faculty six years ago.
"We don't want to be thought of as this solo entity up on the hill," Roberts said.
Ensembles under his tutelage have performed at Yellowstone Valley Brewing (formerly the Garage Pub), played for junior high and high school assemblies, gigged at performance venues downtown including Walker's, Thirsty Street, and Craft Local, and have traveled regionally to perform.
"Music is more than having a bunch of people clap for you," Roberts said. "It's community engagement."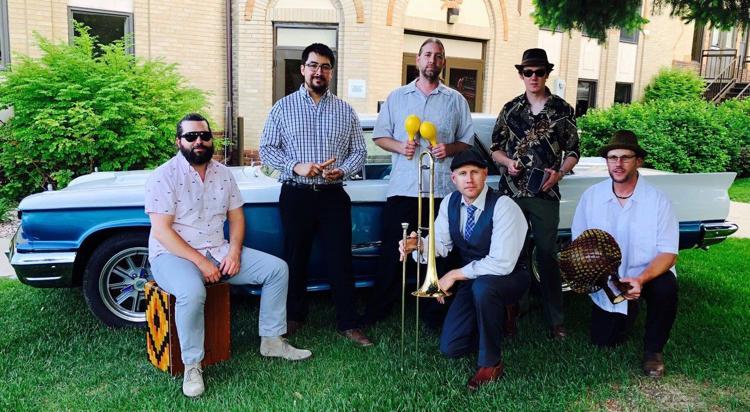 Such engagement is central to Roberts' performing life, and he fronts the Afro-Latin orchestral funk and soul band John Roberts y Pan Blanco. 
Roberts grew up in Malta and is an MSUB alum. After graduating in 1996 with a degree in music performance, he relocated to Los Angeles to attend California Institute of the Arts, and stayed in L.A. after receiving his master's degree, working in the music business while touring extensively around the world.
After nearly 20 years in California, Roberts decided to relocate, and is now in his seventh year teaching at MSUB. He's been part of a shift in the University's music department, not only in student engagement with the local community, but in teaching methodologies. He has focused on growing the commercial side of the music program, as well as evolving the university's jazz and classical teachings.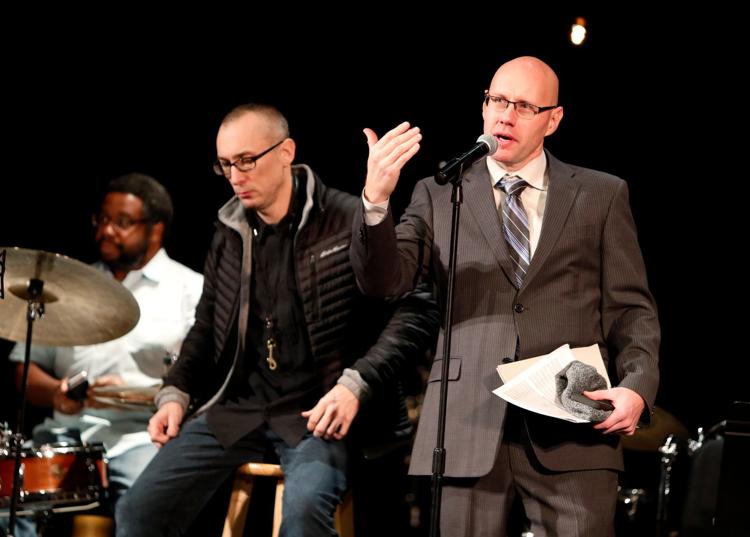 "We will never be the biggest music school," Roberts acknowledged. "Our goal is to be the most interesting and informative school." Students receive a robust education across all disciplines, which Roberts maintains makes them more successful and open-minded performers and teachers.
"I want them to be as versatile and they can be when they get out into the music world," Roberts said. "Long gone are the days when you can just be one thing and be successful at it."
Learning the biz
Roberts measures the health of a music scene by the number of musicians booking public performances, venues that offer places for such musicians to play, and supportive audiences. For a healthy music scene, "all three of those things have to be in place," he said.
Courses that Roberts teaches at MSUB are focused on such components. "I want my students to get out and meet others. You don't just play in school; you become part of this music community, and your job opportunities will open up also."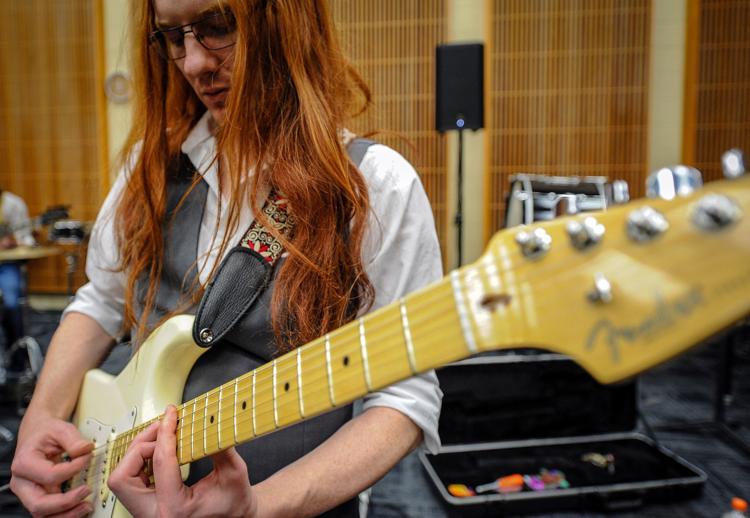 Roberts, along with assistant professor of music Scott Jeppesen (who Roberts knew in L.A. and recently joined the MSUB faculty) is in the process of building a commercial music degree focused on performance and music theory, with expanded industry and recording classes.
The commercial music degree is in the process of becoming part of the University's degree offerings, but won't be available until the 2020 fall semester, Roberts estimates, pending approval.
"It's one of the fastest growing music degrees in the U.S., and no one within 500 miles has that degree currently," Roberts said.
As part of this shift to commercial music studies, an on-campus recording studio for student use and teaching purposes was completed in early April.
To prepare for this new degree, Roberts began a Commercial Music Ensemble course for credit in fall 2017. The class focused on soul and funk music, a world Roberts knows well.
"It's neither jazz nor classical, but oriented toward what people are hearing in clubs or on the radio," Roberts said. Students studied these musical forms, and were asked to bring in their own arrangements of songs, manage rehearsals as a group, and put together their own gigs.
"Not only do you learn how to play in a commercial or wedding-style band; you learn how to put that out there," said bassist Alex Bush, one of 12 students who took the first course. With help from Roberts, he learned how to book gigs and developed leads to continue using outside the classroom.
Students performed together in an ensemble, passing the "bar exams" and playing regionally at area junior high and high schools.
"If you want to bring a whole bunch of people together as a band, play six shows in two days," said guitarist Patrick LaFountain of a short tour the group underwent.
Soul family
After the class was over, students weren't ready to say goodbye to the band they built. So they formed Soul Funk Collective, comprised of 10 members (nine from the class) ranging in age from 20 to 27, freshmen to seniors, with one recent graduate.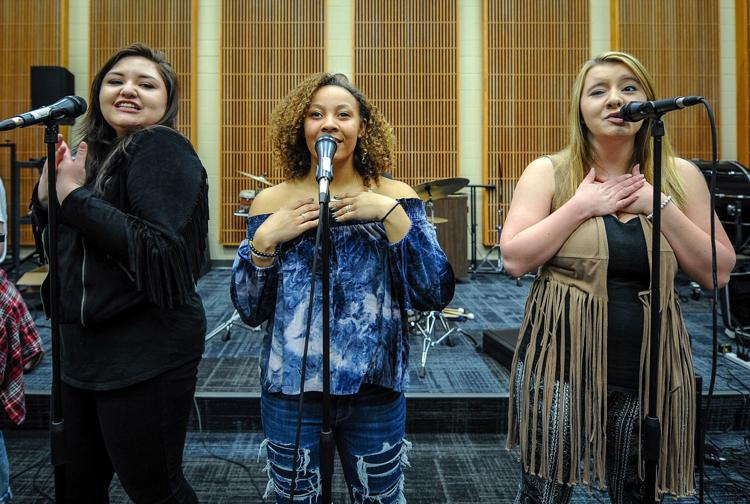 "It's nice being surrounded by such accomplished musicians," said vocalist Maggie Schwarz, a junior majoring in vocal performance and music education. "We are all on the same level as far as trusting each other and falling back on each other."
In the classroom setting, they focused on communication skills, learning in a supportive environment that allows for some stumbles — skills that are essential to build a healthy band. As well, it created a lot of individual accountability for members to know their songs, their roles, and be able to respond positively to one another.
"We've become a little soul family," said vocalist Emerald Hart. "We all look out for each other and make sure that everyone's voices are heard and that we are all getting to play the music that we want to play together."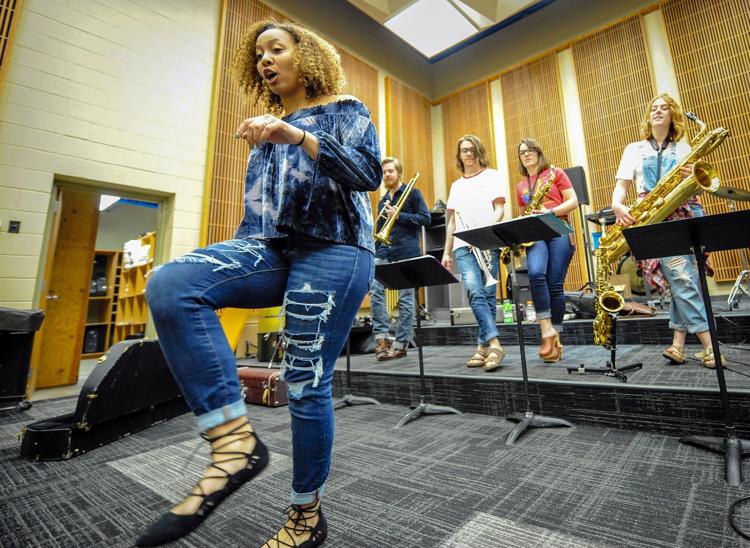 Hart has lived most of her life in Billings, and said she had no idea the live music scene was so active. "There was this whole community of musicians in Billings that I hadn't even heard about," she said. "This department opened it up to the community in so many different ways with ensembles going out and performing in so many places. I had no clue, and there are so many amazing artists that I am just getting to meet."
Seth Ullman, a sophomore who plays trumpet in the band, joined after the class ended. He recalls seeing Soul Funk Collective for the first time at Craft Local and getting a huge smile on his face, then tearing up a bit.
Ullman was planning on spending that night "just hanging out in my dorm room all alone." Seeing his peers start playing surprised him. "I was like, 'Wow, I go to school with all these people?!' I should have joined this from the beginning."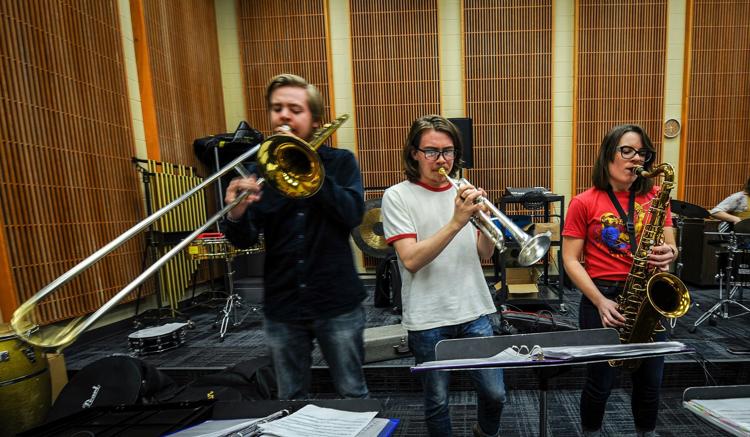 Starting at MSUB gave the group a strong foundation, and they continue to rehearse on campus at Cisel Hall. Many students rent their horns, and the group is able to check out a PA system for gigs.
Making the shift from the classroom to a gigging band "was definitely different," said Hart. "We didn't have John saying, 'Here are the songs you are going to do. Learn them.' Now we pick our own rep and figure out how we want this band to move forward working with each other as a collective."
"With any group that begins, it's the passion of the group, and it's their own baby," said Doug Nagel, Montana State University Department of Music co-chair and associate professor of voice. "I think they're successful and probably have their own woes because they're their own group. They're led by each other."
Nagel and others in the music department continue to support the musicians, even though the class has ended.
"They've taken ownership of this, and I think they have a better appreciation for us," Nagel laughed, comparing it to leaving home and realizing you are now responsible for cooking, doing your own laundry, and picking up after yourself.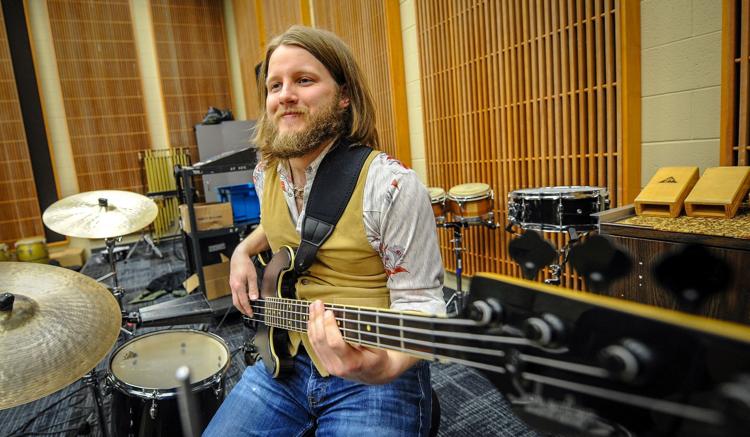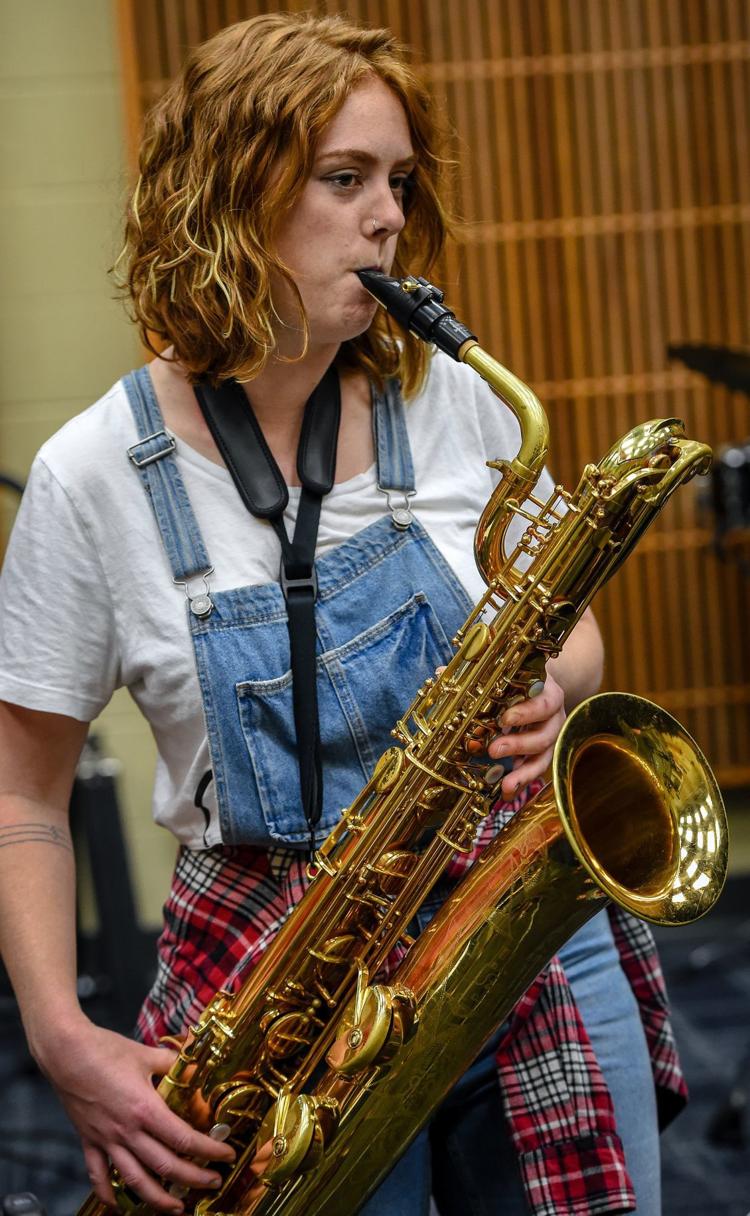 Collective members utilize their schooling, as well as access to technology, something Nagel wishes he had access to when he was studying. "I had to go to the library if I wanted to look up an opera. Soul Funk Collective — you'll watch them rehearsing, and they'll often be on their phone looking at the lyrics to these songs."
Saxophonist Mady Johnson recalls being asked to transcribe music during the class, a process that intimidated her. "I'd never done that before. It's a lot of work, but doing that for a year and a half, my ear has gotten so much better."
Now, the horn section writes their own charts from songs the group selects. The rhythm section takes those charts and begin to work through the song. The vocalists help with harmonies and figuring out sections of the song that might be off.
"When you have it on the computer and you have these tones playing back at you, it sounds a certain way, but when you have this live band, we're able to sit down and play," said Bush, the bassist. "More often than not, we have to figure out what works and what doesn't."
With 10 members, the group often selects songs by section (horns, vocals, and rhythm). The oldest tunes in their repertoire date back to the 1950s (Barry Strong's "Money" and Etta James' "Tell Mama"), and they've also tackled some recent material by the eight-piece contemporary soul band, St. Paul and the Broken Bones.
"It's nice to step out of the comfort zone of classical music," said trumpet player Tyler Honcoop. "Gigging has been a whole bunch of fun. I've met a lot of people and it's gotten me great exposure."
Modernizing the classroom
Now in its second year, the Commercial Ensemble Music course has changed musical focus, and students in the spring semester are studying pre-1950s blues music. Students are learning by ear from the albums, writing songs for the class, and studying composition.
For Roberts, he's not interested in separating genres, what he terms an "antiquated" way universities teach jazz and classical students. "In the style of Bach or Metallica … who cares? I don't like to necessarily put borders between those styles. The notes are the same; it's how you style them."
This shift in teaching styles hasn't been universally embraced by faculty, but Roberts said it's been a healthy change for students. "We want them to be doing everything so they can make informed decisions about their career."
Brooke Moncada, vocalist in Soul Funk Collective and a graduating senior in the music department, feels fortunate to have teachers that are also her mentors. "They're our teachers, and they're the ones who are out there gigging and creating this space for us to come into and also make our own mark on it."
It's not lost on the students that they're studying with world-class musicians. "You can't help but just try to rise up to their level," Bush said. 
Such mentors made the move from the classroom to the commercial world a bit easier, and on-stage, Soul Funk Collective exudes a special mix of enthusiasm and skill.
"Playing a song and getting a group of people to dance to that song is one of the best feelings in the world," Bush said.
"When the audience is alive, right there in the moment with you, nothing can compare to that," Hart added.
The Soul Funk Collective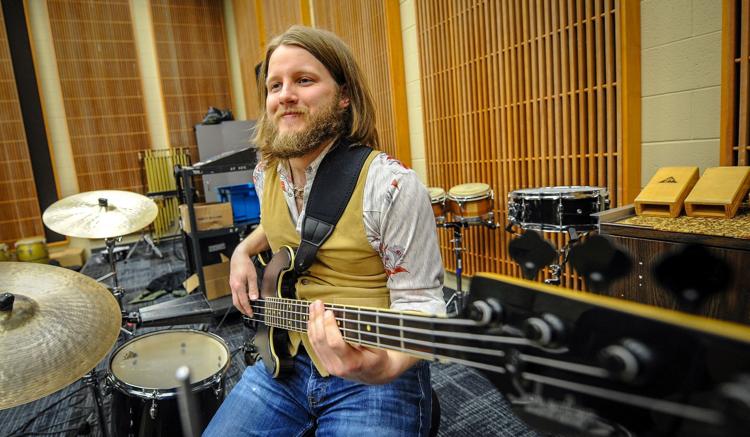 The Soul Funk Collective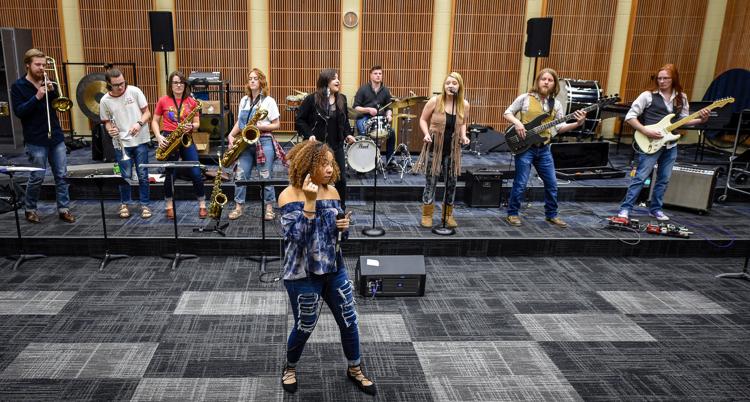 The Soul Funk Collective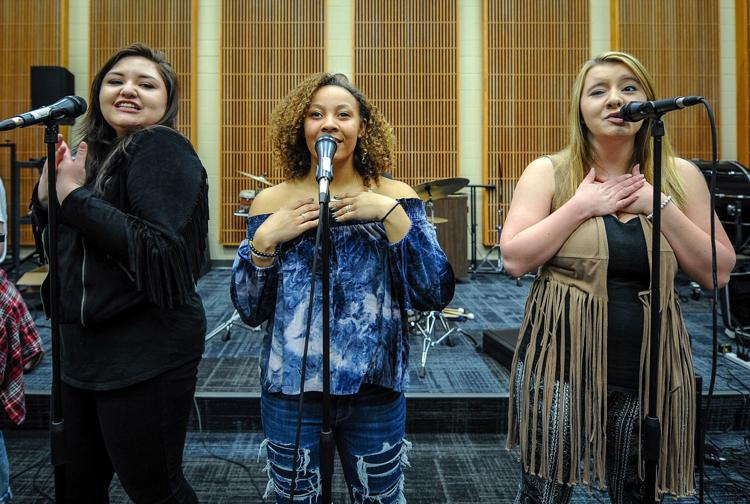 The Soul Funk Collective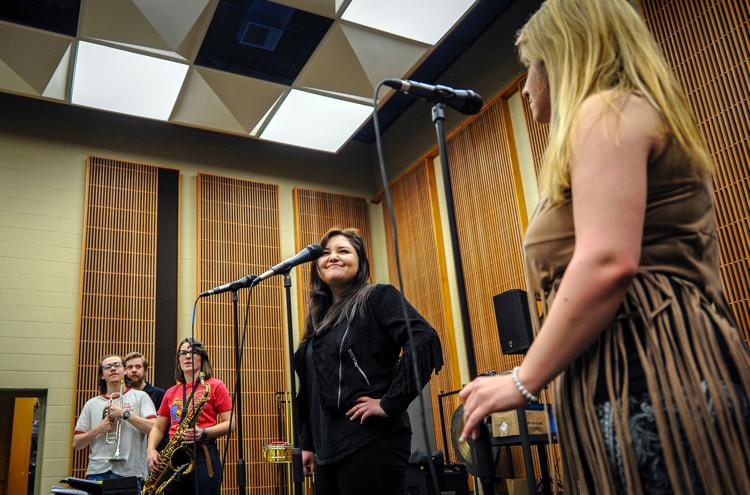 The Soul Funk Collective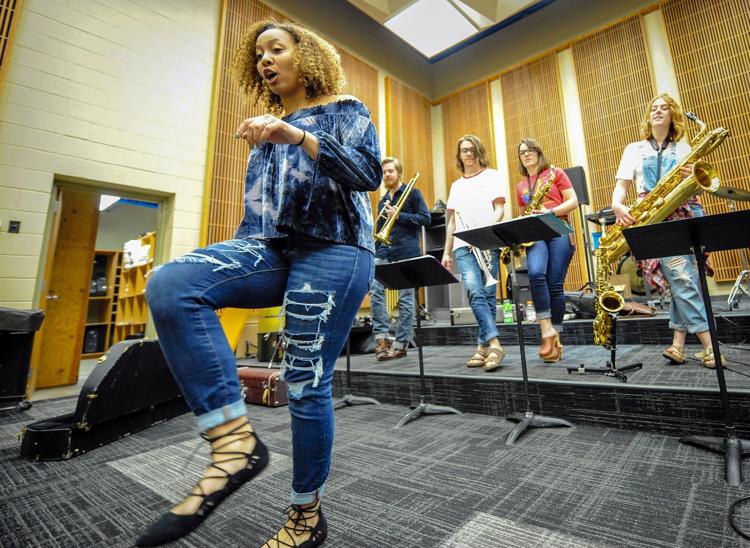 The Soul Funk Collective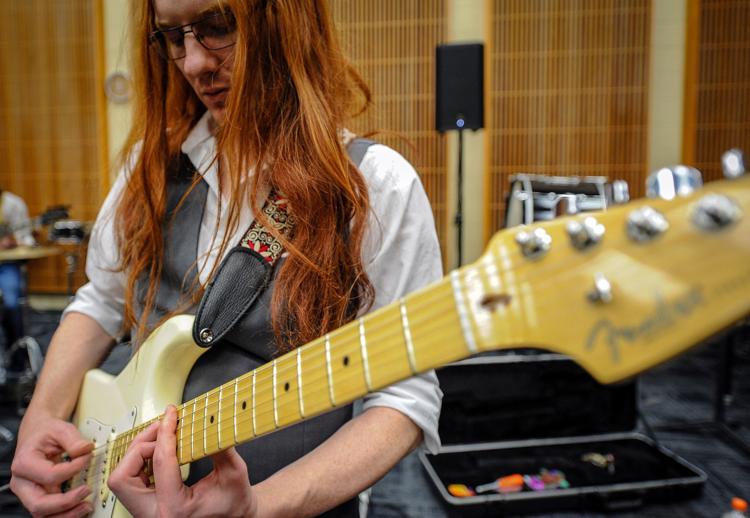 The Soul Funk Collective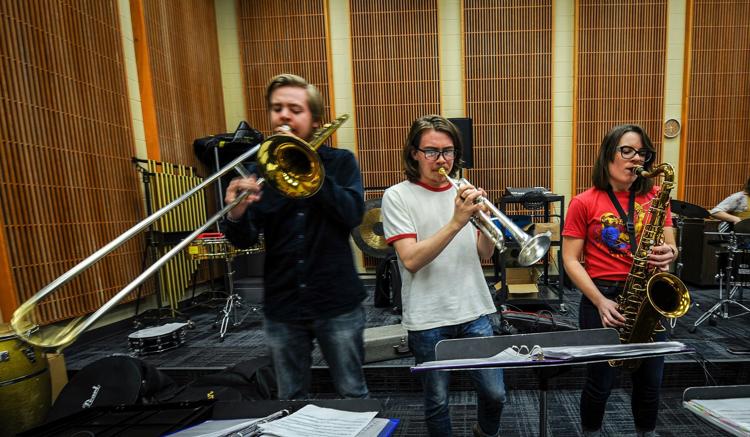 The Soul Funk Collective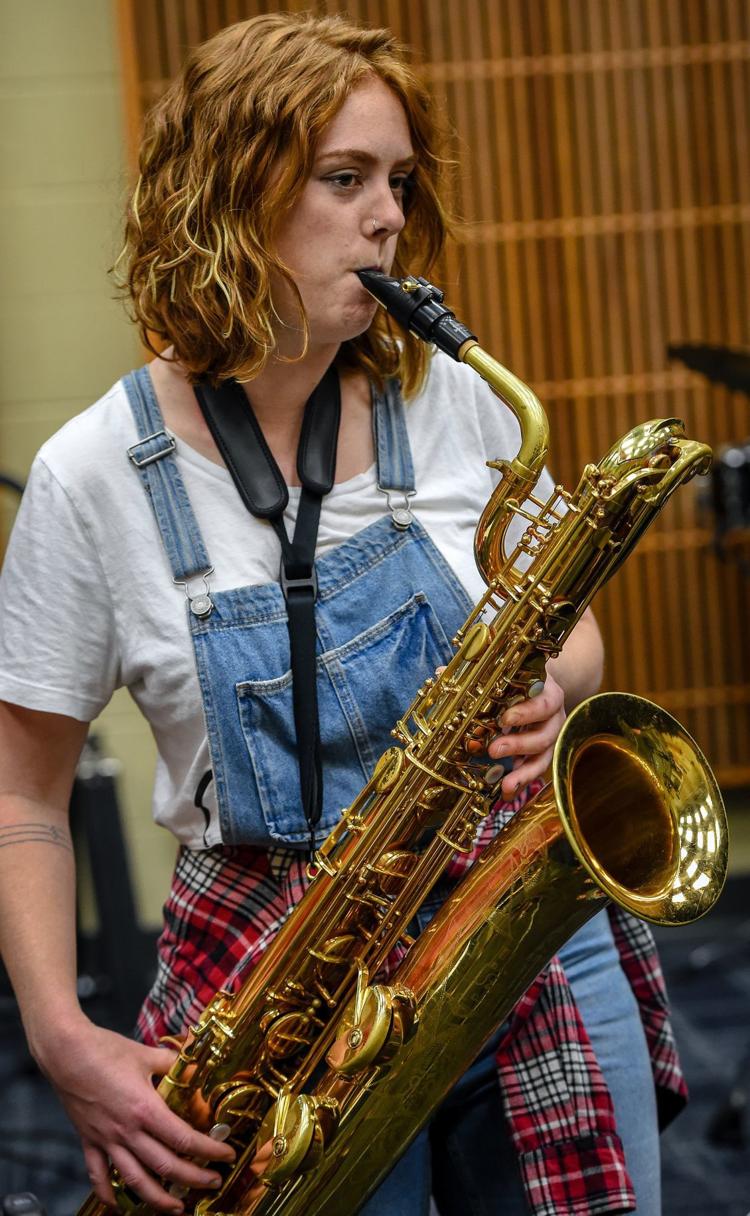 The Soul Funk Collective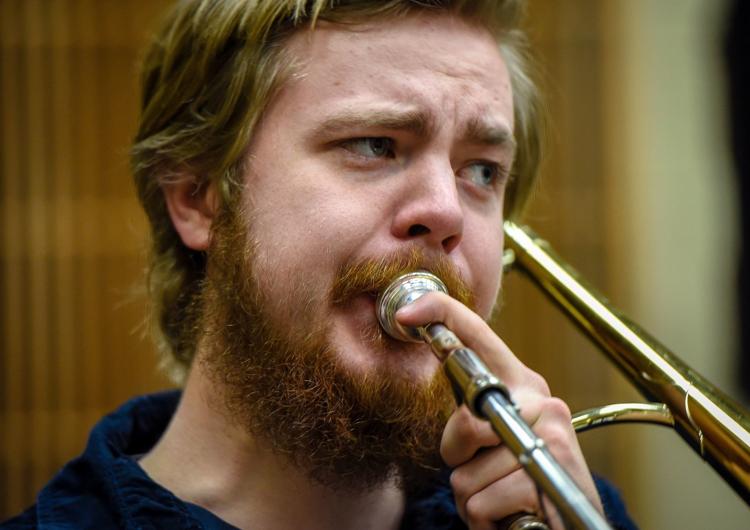 The Soul Funk Collective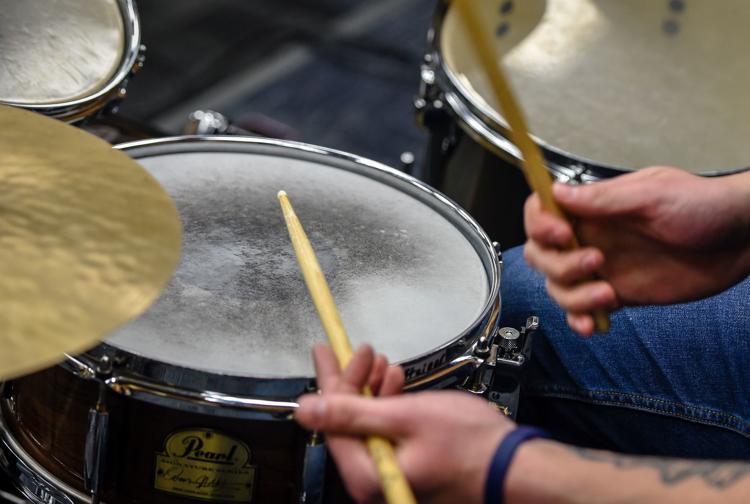 The Soul Funk Collective
The Soul Funk Collective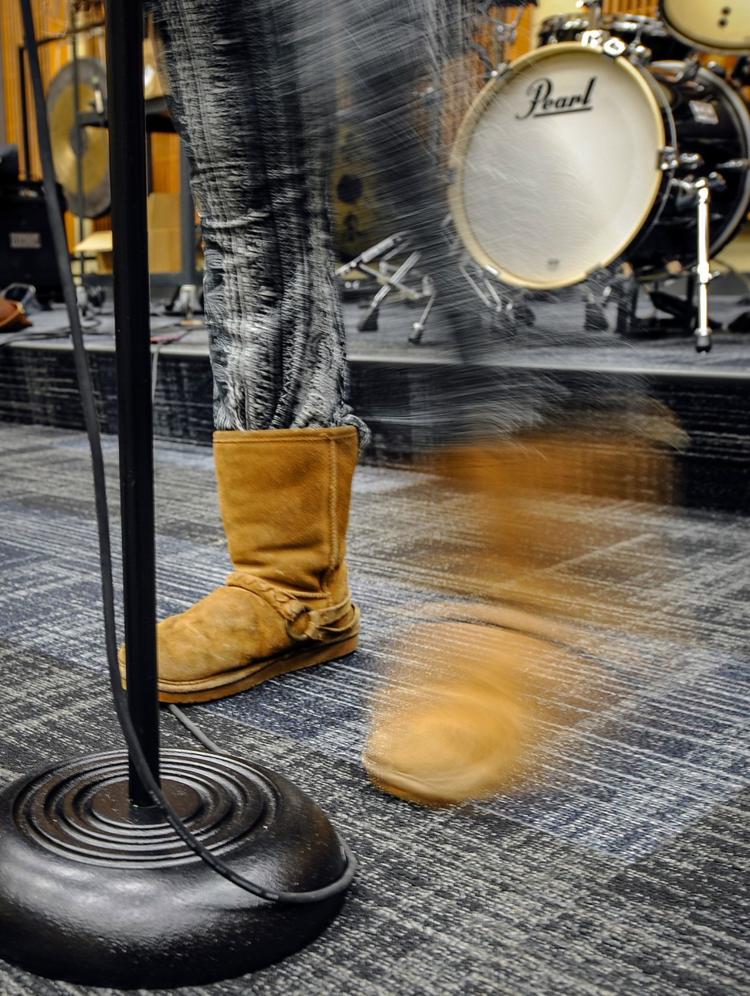 The Soul Funk Collective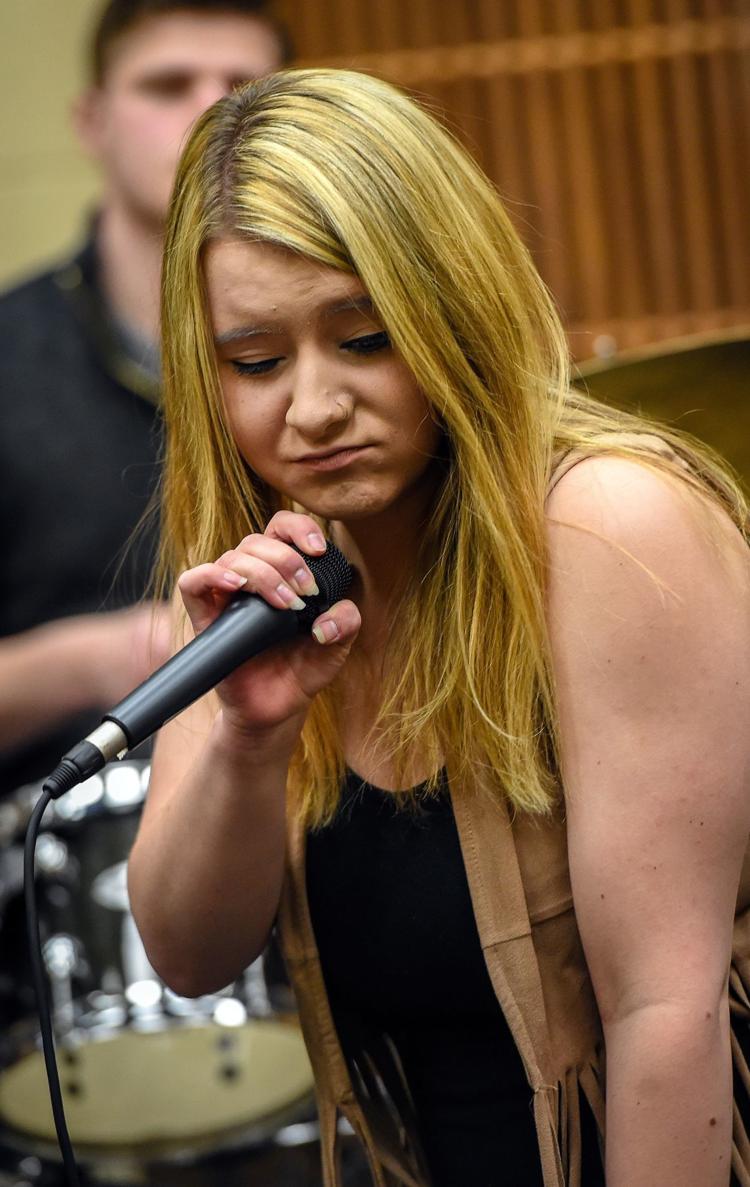 The Soul Funk Collective
The Soul Funk Collective