The mild winter in Billings appeared to come to an abrupt end last week, with more than a foot of snow accumulating across two days. 
With such fickle weather, some folks may already be daydreaming of summer. Music festival organizers have their sights set on warmer weather, too, and several regional events have already announced tentative lineups.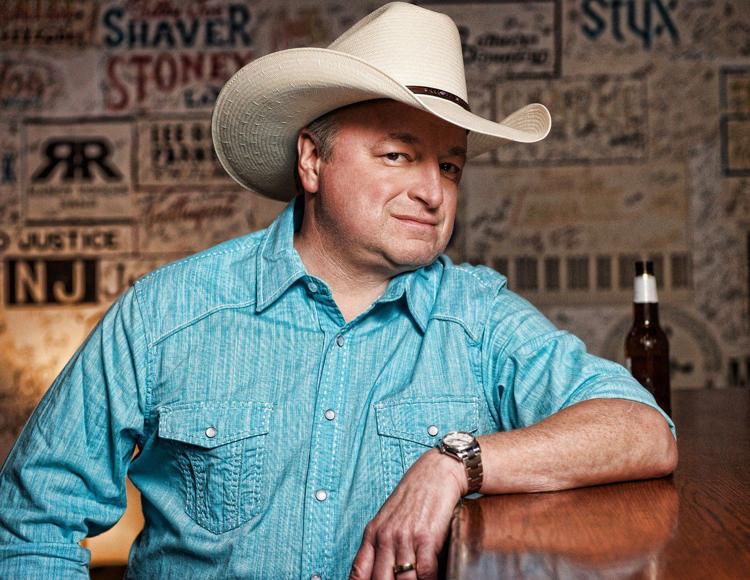 Though it's a bit of a drive, it may be worth it to head to Glacier this summer, with a stop off in Whitefish to catch a new festival announced on Thursday. 
Under the Big Sky Festival debuts on July 13 - 14 on a working farm east of Whitefish. The lineup is packed with Americana, traditional and contemporary country acts, including Nathaniel Rateliff & The Night Sweats, Band of Horses, Dwight Yoakam, Cody Jinks, Jenny Lewis, Elle King, Ryan Bingham, Lucius, Whitey Morgan, Shooter Jennings, Jamestown Revival, Nikki Lane and others.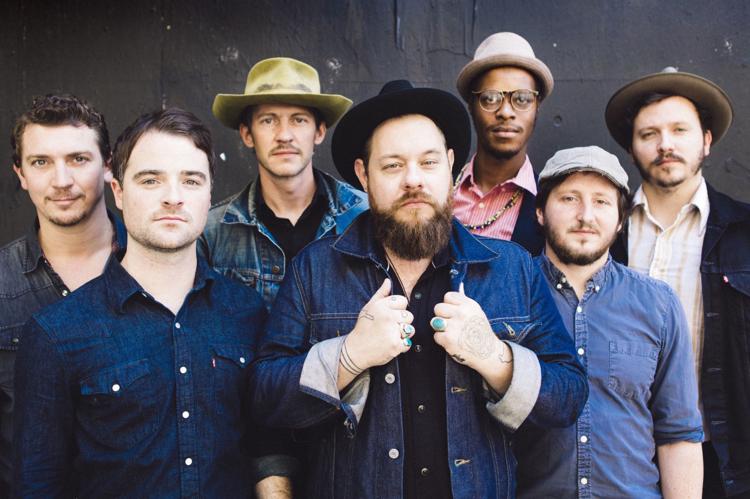 The festival is billed as an all-ages event, and children under 6 will be admitted free. Food and beverages will also be available on-site. 
Headwaters Country Jam, a three-day country music festival held near Three Forks, takes June 13 - 15 featuring Big & Rich, Mark Chesnutt, Rodney Atkins, Kelsea Ballerini, Michael Ray, LANCO, Walker Hayes, Tyler Rich, Ross Ellis, Devon Worley Band, Jessica Lynn, Rachel Lipsky, Annie Brobst, and Lyssa Coulter, to name a few.
And there's good news for the Montana Folk Festival, which takes place each July in Butte. In 2018, the eclectic global music fest was awarded $600,000 from the Dennis and Phyllis Washington Foundation in conjunction with Montana Resources. 
There's just one catch...The grant, doled out across three years, must be matched by contributions from other Montana businesses.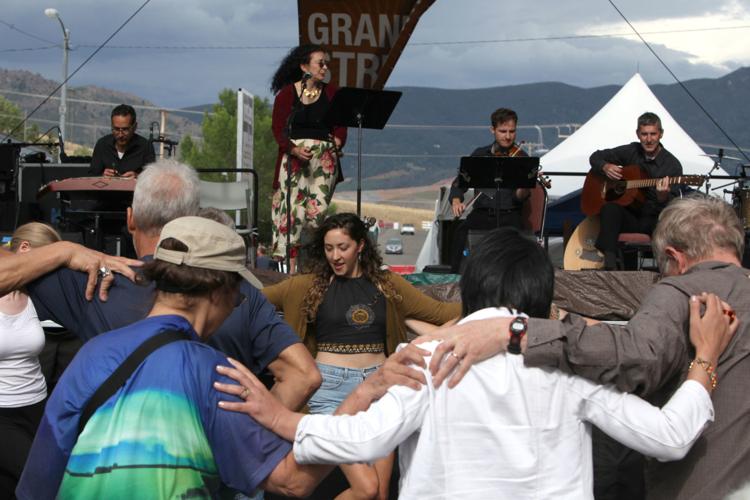 This support is a huge boost to the three-day festival, which is billed as the largest free-admission event in Montana each summer, though attendees are encouraged to donate $20 or more each day they attend.
"We want to see this event continue for the long term, and that is why we are doubling our support for this signature event," Mike Halligan, executive director of the Dennis and Phyllis Washington Foundation, said in a press release.
Halligan said the organization will also be trying to broaden the impact and reach of the festival into Montana's K-12 and post-secondary education systems "to showcase the importance of the arts not only as an economic driver but also as an academic motivator that boosts achievement in our schools."
Summertime sounds
Closer to home, Magic City Blues Festival is seeking Montana bands to perform during the August event in downtown Billings. Event organizers posted to Facebook a call for suggestions of "local or Montana bands/artists" to fill four spots opening for main acts at the two-day festival.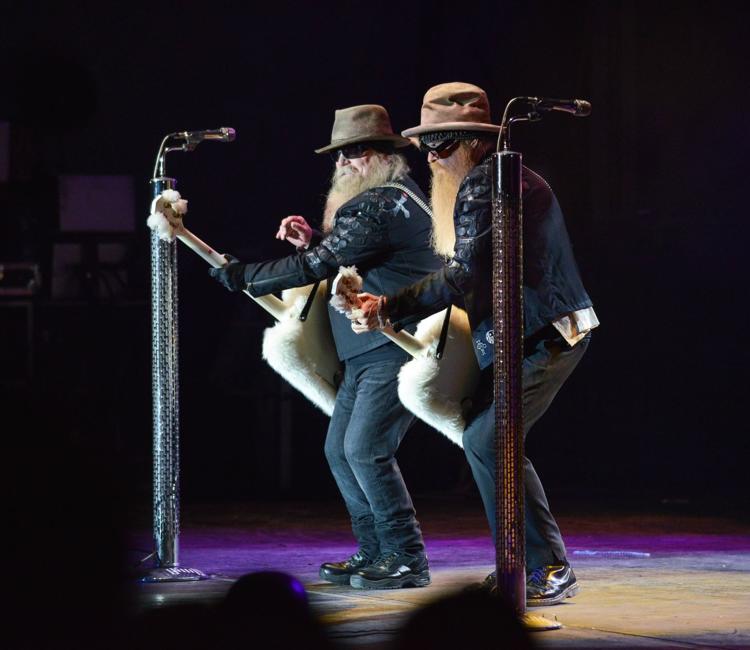 The annual event, which is a signature music festival for downtown Billings, takes place Aug. 2 - 3, featuring 12 bands. Many acts in the past have been outside the traditional "blues" category. Last year's lineup featured ZZ Top, whose performance sold out, Phillip Phillips, and AJR. 
You have free articles remaining.
Also taking place in downtown Billings, "Julia Louis Dreyfest" just announced dates for the seventh annual event Aug. 9 - 10. Submissions for performers at the music, art, poetry, and comedy festival are open now, accessed at waste-division.org. 
In a world of big money corporate music festivals, the organizers of Julia Louis-Dreyfest have created the anti-festival.
Downtown is a destination for live music, and the Downtown Billings Alliance is planning to add another event to its summer roster, "Downtown Summer Sounds," taking place June 29. The event will be a street-style party with the Nitty Gritty Dirt Band outdoors at Second Avenue North and North 29th. 
"It was both an opportunity and a band we couldn't pass on," said DBA Events Director Lindsay Richardson.
Limited tickets for $25 will go on sale Friday, Feb. 8. The band last performed at Alberta Bair Theater and sold out the venue. Info will be available at downtownbillings.com, and proceeds from the event will benefit downtown street beautification projects including flower baskets, public art, and holiday decorations.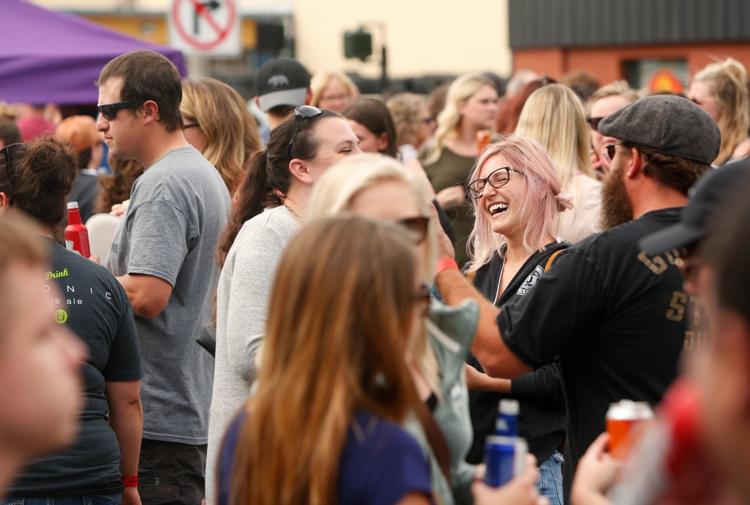 Alive After 5, the DBA's signature live music event of the summer, is in the works as well. Applications to host an Alive After 5 event closed on Jan. 31, and Richardson said they'll be making selections and will announce the lineup in April. The event takes place Thursdays at various outdoor locations in downtown Billings, kicking off June 6 and ending Aug. 1 (with the exception of July 4, which falls on a Thursday this year).
Save the date
Alive After 5: June 6 - Aug. 1 (Thursdays) in Billings
Red Lodge Songwriter Festival: June 20 - 22 in Red Lodge
Montana Folk Festival: July 12 - 14 in Butte
Under the Big Sky Festival: July 13 - July 14 in Whitefish
Headwaters Country Jam: July 13 - 15 in Three Forks
Red Ants Pants Music Festival: July 25 - 28 in White Sulphur Springs
Magic City Blues: Aug. 2 - 3 in Billings
Rockin' the Rivers: Aug. 8 - 10 in Three Forks
Julia Louis Dreyfest: Aug. 9 - 10 in Billings
Moonlight Music Festival: Aug. 16 - 17 in Big Sky