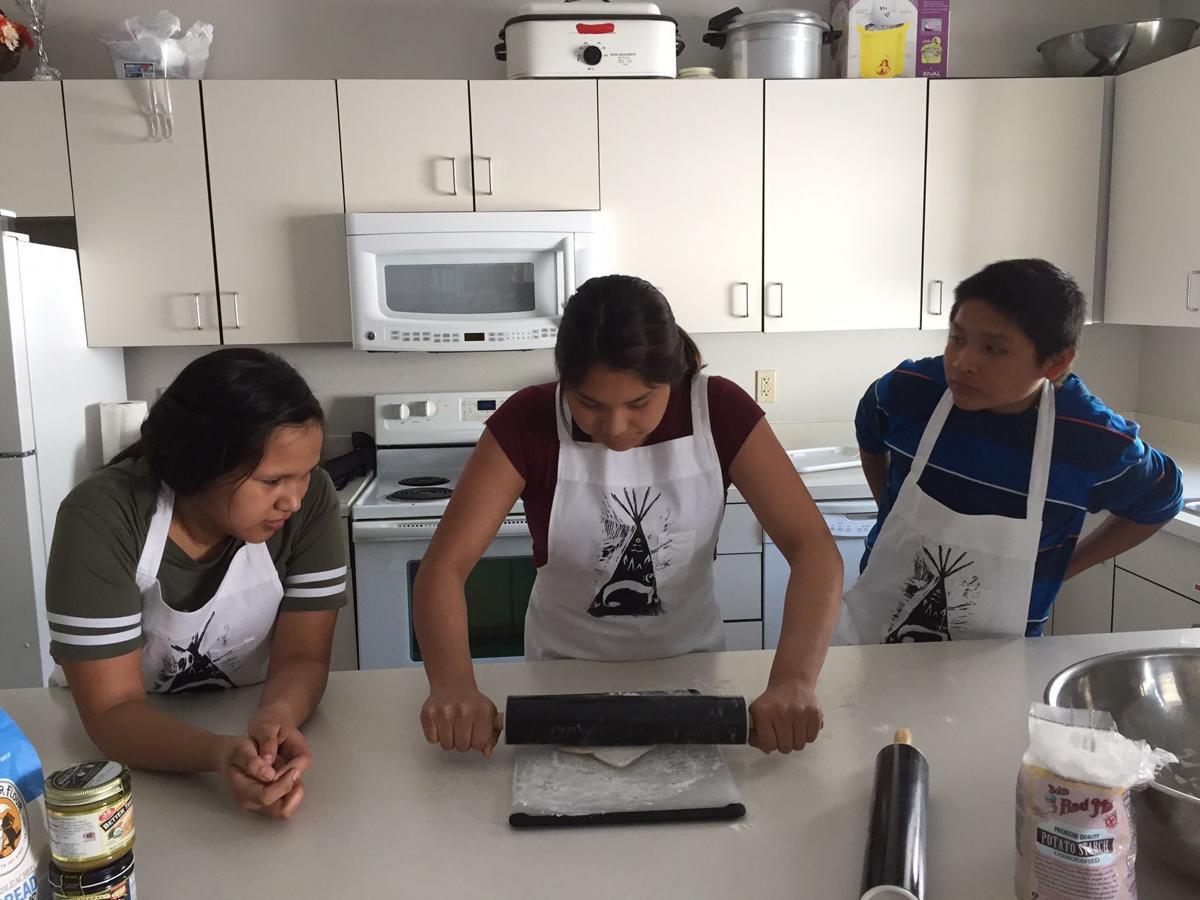 Kids are coming to school more often and getting better at computing numbers at Lame Deer Middle School since world-class musicians began working with students.
But something numbers can't show is the joy musicians from the Silk Road Ensemble have brought to the Northern Cheyenne students.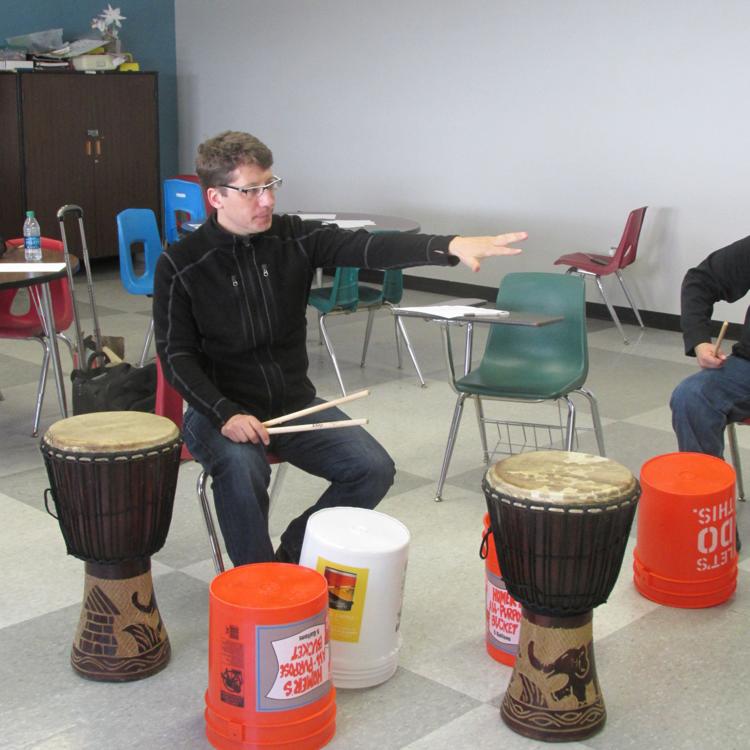 When percussionist Shane Shanahan, bagpiper Cristina Pato and bamboo flute player Kojiro Umezaki first started visiting Lame Deer School in 2011, students were shy.
On Monday, when the three musicians visited the school, there were high fives in the hallway, and "holas" of greeting to Pato, who is from Spain.
Lame Deer Middle School's math proficiency improved by 41.67 percent between 2011 and 2013. Reading proficiency and attendance also improved, important achievements attributed to arts education.
Lame Deer School superintendent Gerald Chouinard said a creative environment gives kids choices.
"It provides them with opportunities," Chouinard said. "Integration of the arts and outside cultures gives the students the ability to share our culture with the outside. It builds year after year."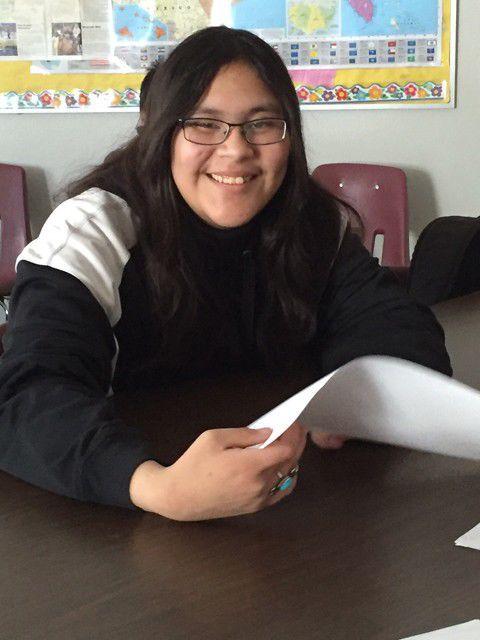 Lame Deer music teacher Natalie Parker said having professional artists come to the school brings an intangible gift.
"It brings joy to the kids," she said.
When the Silk Road Ensemble, founded by acclaimed cellist Yo-Yo Ma, first visited Lame Deer School, students were apprehensive about the strangers.
"They wouldn't participate. They just looked at them. The students have grown having that relationship. You can just see the brightness in their faces."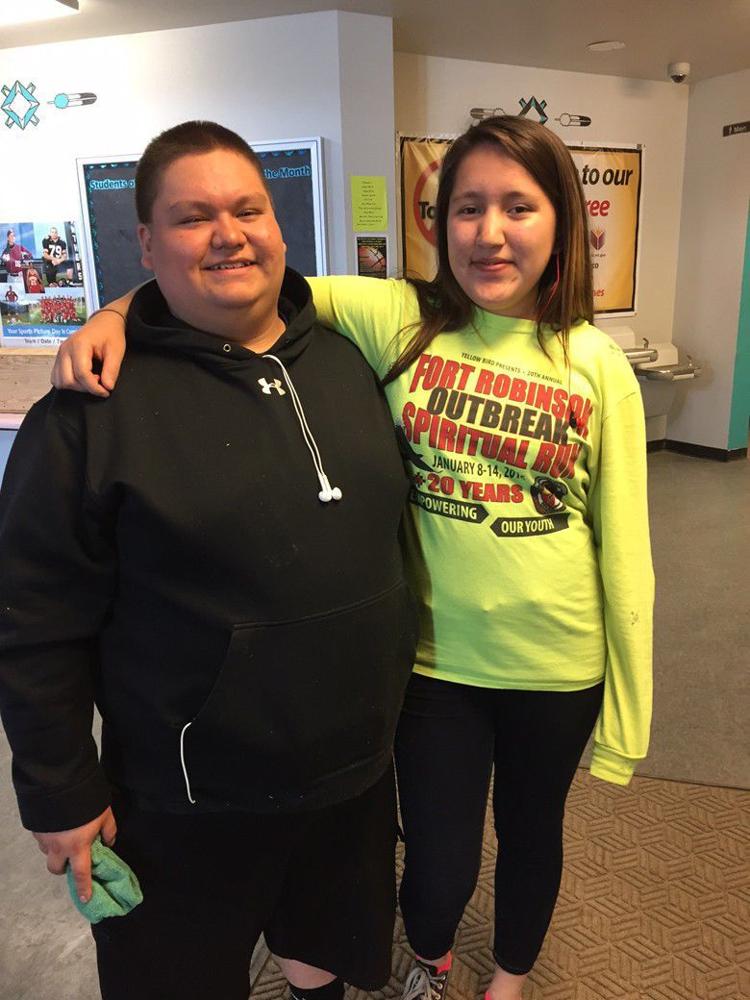 One special moment was three years ago when Parker took a group of Lame Deer students to perform at the White House. Two students who were on that trip, Kaylyn American Horse and Haden Standing Water, are now high school students planning their futures.
"It encourages me to do things and not be afraid," said sophomore American Horse, who wants to be a veterinarian.
Standing Water, a junior, said he envisions pursuing music and traveling, maybe to Germany, where he can perform possibly in a military band. It all started with learning to play the marimba.
"This makes me want to go more places," he said.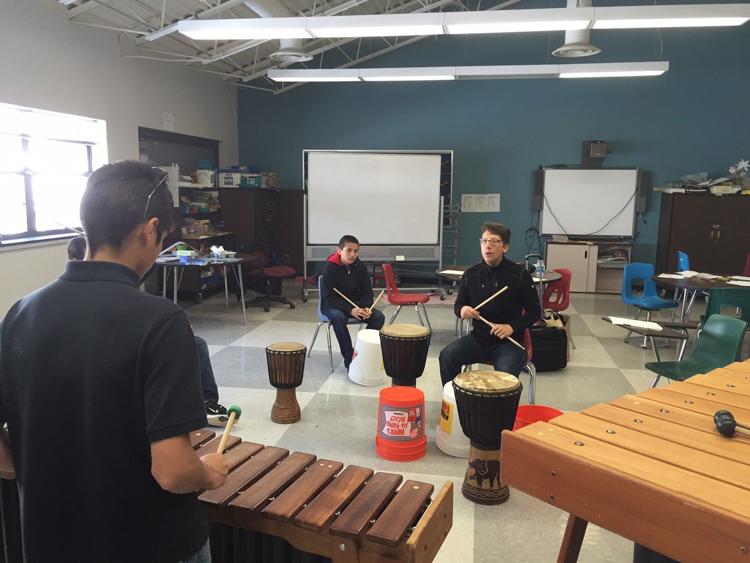 Chokecherry pudding and fry bread
The musicians battled heavy fog and several inches of snow to get to the school from Billings and Wyoming on Monday morning. In February, they picked up a Grammy Award for Best World Music and Monday, they were eating tacos in a bag and talking about making chokecherry pudding and fry bread.
Shanahan taught students different rhythm patterns and Umezaki showed his group how to use their feet to press dough flat to make Ramen noodles.
"The relationship is everything," said Umezaki, who was born in Japan. "What art does is show them there are no boundaries."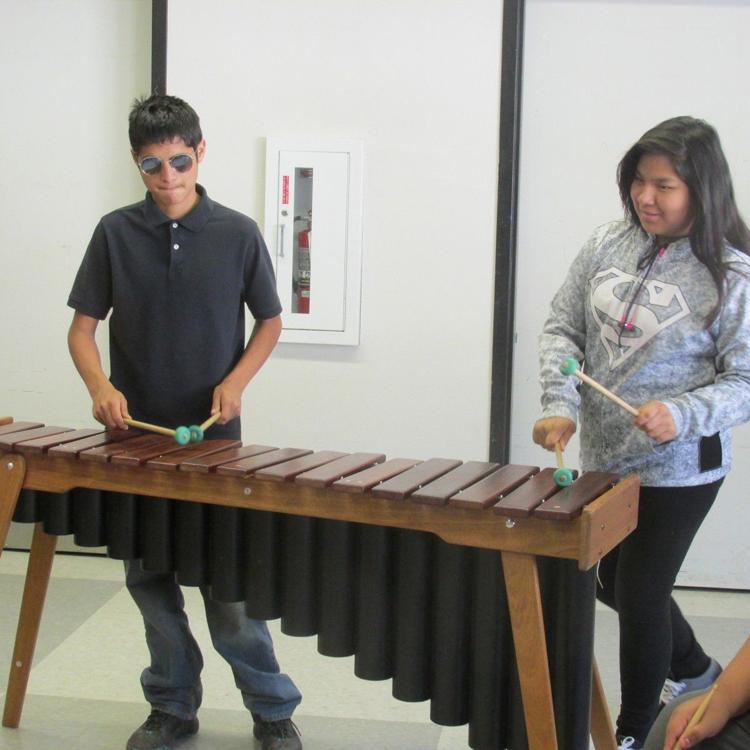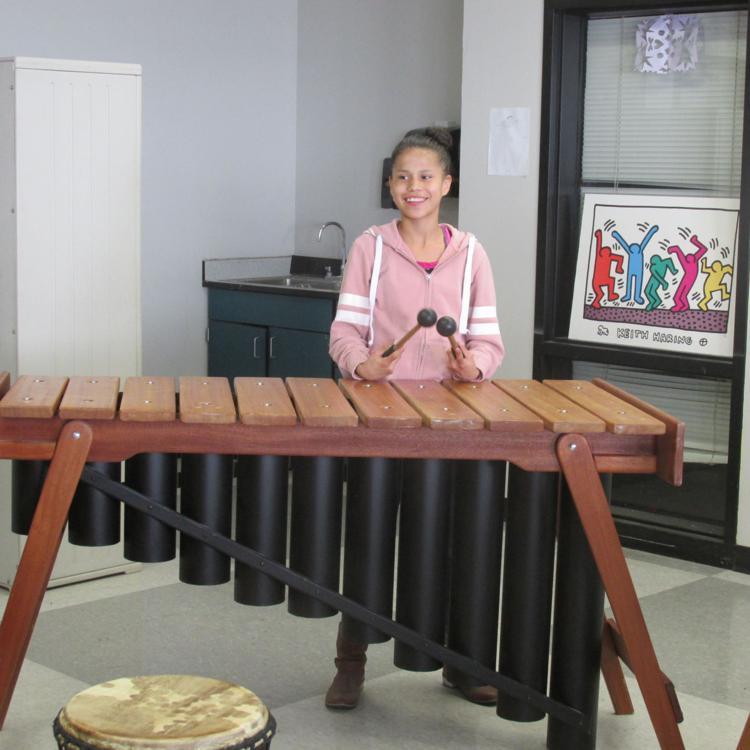 Pato led a storytelling circle where students wrote and illustrated stories based on their favorite foods.
"Do you know what person came up in all of their stories? Their grandmothers," Pato said.
When the Turnaround Arts School program scaled back in 2015, the Silk Road Ensemble was so committed to the students at Lame Deer School, they kept visiting, using their own money matched by the school district to follow through.
"You have choices in life, things you have to do and things we want to be doing," Pato said. "When we met the children here, even when the program ended, we had to keep coming. What I love about it is they share their culture with us, and we share ours with them."
Principal Steve Ewing said his students have many challenges, but the most daunting is poverty.
"If there was a way to overcome poverty, that would take a lot off of our kids," Ewing said. "Here, there are two meals to eat a day and a safe place to be."
Lame Deer Middle School is 99 percent Native American and 100 percent of them qualify for free and reduced-cost lunch. There are 142 students in the high school and 93 students in the middle school, which is the target group of the Turnaround Arts Schools.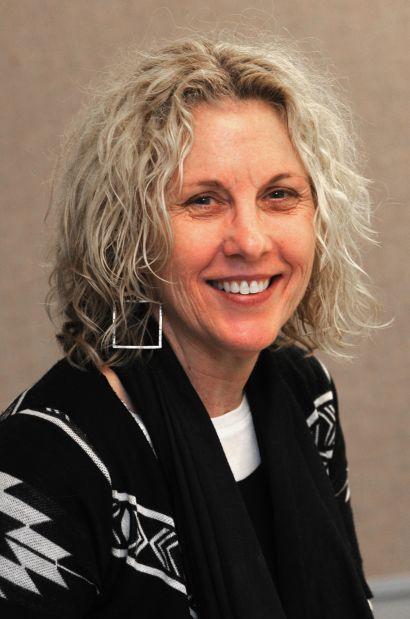 Lame Deer art teacher Susan Wolfe is a bit of a hero to the tribe and the students. She worked with the Office of Public Instruction to apply for the Turnaround Arts School program, which pairs some of the country's lowest achieving schools with professional musicians, writers and artists, including Yo-Yo Ma, Trombone Shorty, Elton John and Jason Mraz, in addition to the Silk Road Ensemble.
"I have seen the Ensemble reach kids who have never spoken in the classroom," Wolfe said.
Art fills the hallways at Lame Deer School, and Ewing has three student sculptures in his office. Not only have the arts boosted scores and attendance, but they have boosted morale.
Stay up-to-date on what's happening
Receive the latest in local entertainment news in your inbox weekly!