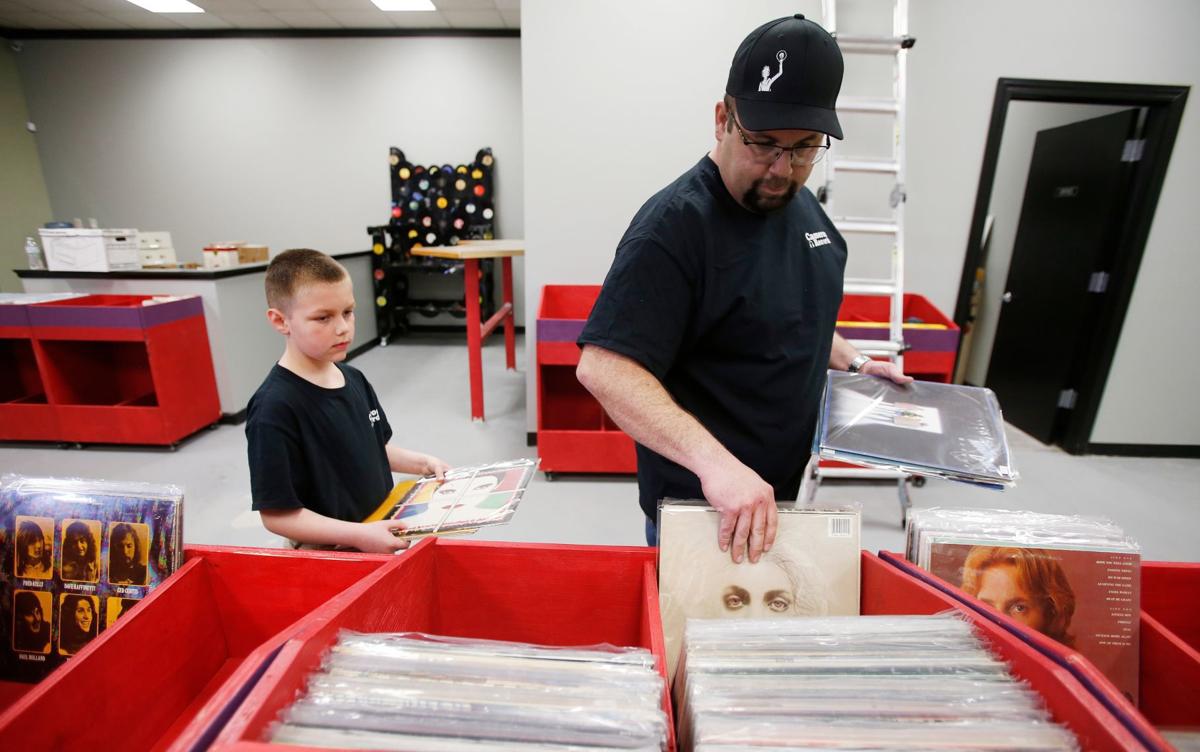 Cameron Goodwin knew how to operate a turntable while still in diapers. Now, the 8-year-old is the namesake for Cameron Records, a new store opening on Central Avenue in May.
"He's the boss," said Cameron's dad, TJ Goodwin, who is opening the record store with his friend, Andy Brown. When they were kicking around the idea of opening a store, he asked Cameron, "Do you think it will work in Billings? Do you think people will come and buy music?"
Cameron's response: "Dad, I believe in everything."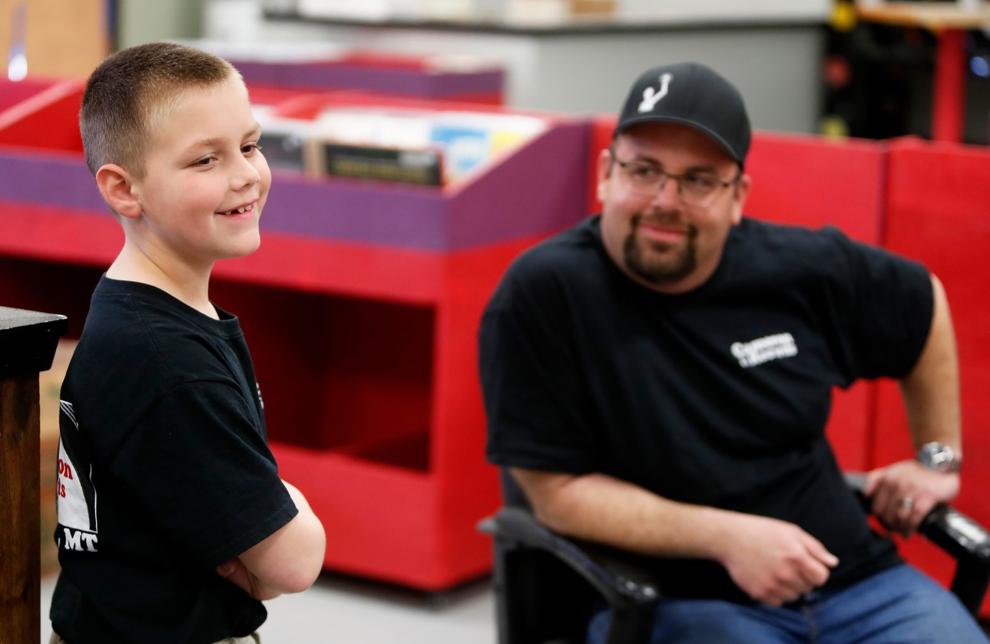 "He believed in it more than anyone," said Goodwin, who grew up in Billings and left in 2000 to attend college. After graduating, he took a job as a funeral director in Bozeman, where he met Brown. Their wives knew one another, and the two connected over a shared love of records.
In 2012, they started a website, getitonvinyl.com, to promote physical music and record stores. The site became part love notes to vinyl, part travel blog, as they began visiting record stores across the country. From the Twin Cities to Seattle and Portland, and the Dallas/Fort Worth area to Orlando, they visited as many record stores as they could.
"We asked them, 'How are you still here? What makes you successful?'" Goodwin said. The demise of physical music had been predicted, yet music stores devoted to vinyl records continued to survive.
The year they hit the road, vinyl sales were up for the fifth straight year, according to the Nielsen Company & Billboard's music industry report. In 2018, vinyl sales continued to soar, up 15 percent over the previous year, according to Nielsen Music.
"New vinyl is back in a big way," Brown said. "And, there's new vinyl getting pressed better than ever before."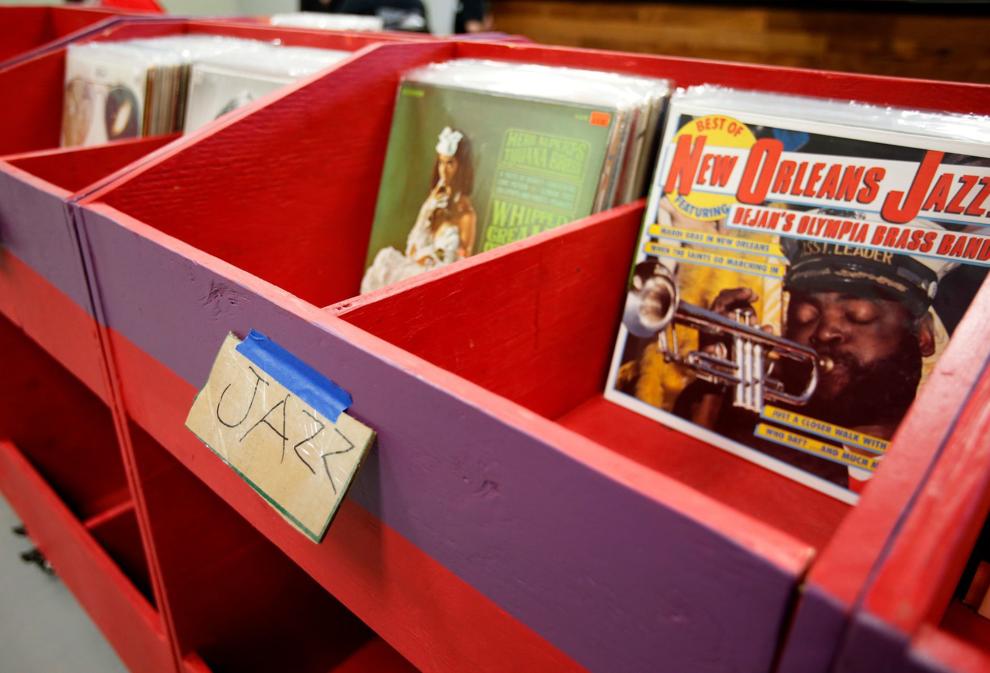 Technology has also made it easier for audiophiles and casual listeners alike to get into records. Turntables in a variety of formats are available for less than $100, complete with speakers and ready to play.
And of all those record store owners Brown and Goodwin talked to, "clearly vinyl was coming back, but they were telling us it's the experience of buying music that is the appeal to people, and the discovery of it," Goodwin said.
The idea of "discovery" stuck with Goodwin, so when he went to open his own store, he focused his efforts on this idea. "It occurred to me that's what young people who didn't grow up in record stores and got all their music either streaming or download are missing," he said. 
Music discovery can happen through friends, through a record store employee, or just loving the album art, Goodwin said. "To this day, I can go to the record store and hear something on the stereo and ask, 'What is that?'" 
The selection at the Cameron Records store at 1440 Central Ave. will include new and used vinyl, tapes and CDs, as well as turntables for sale. They amassed used records while on the road, posting asks on Craigslist and digging through plenty of basements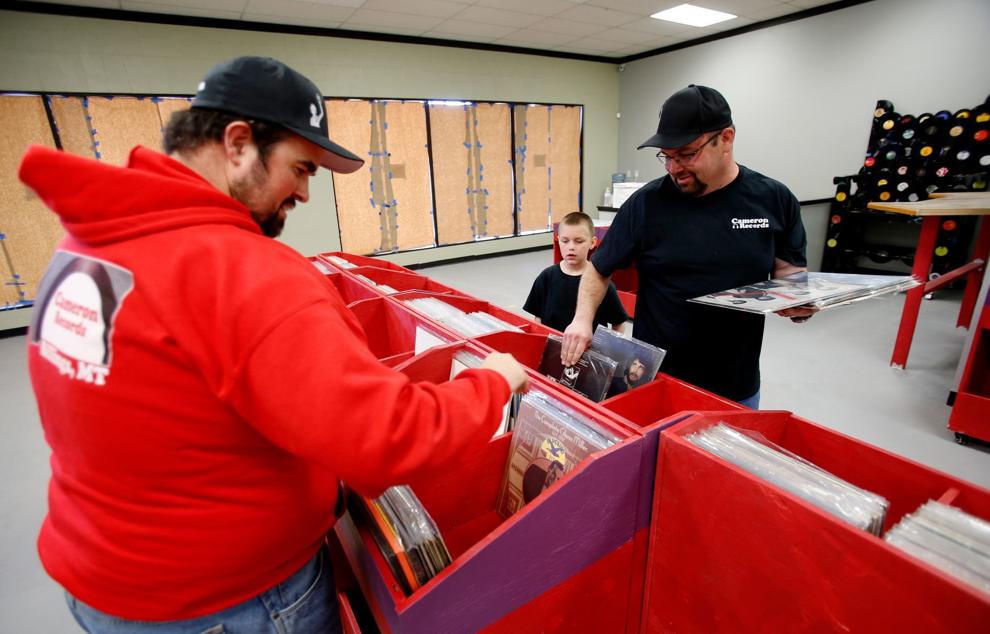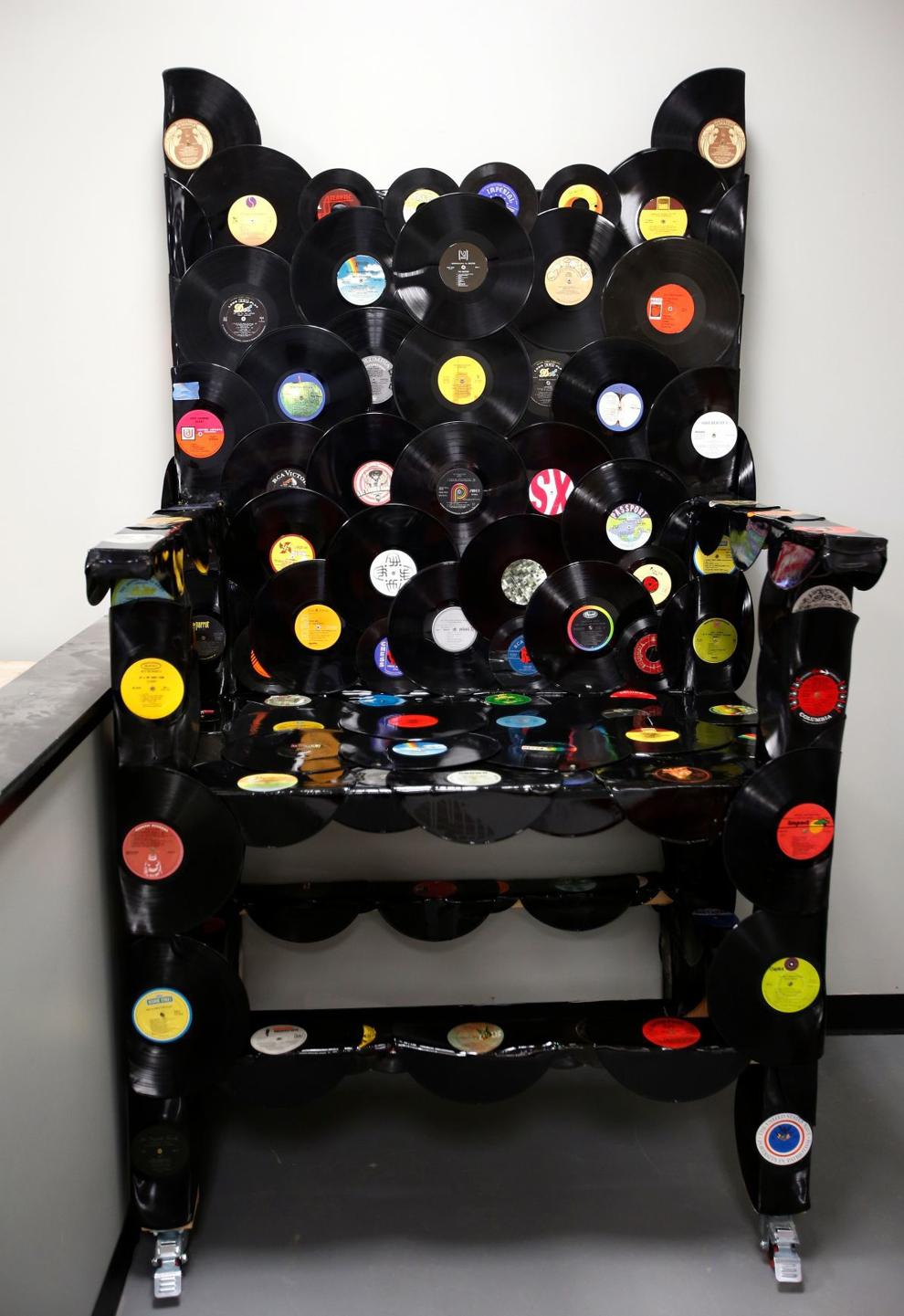 "It was always in the back of our heads that we wanted to open a record store," Goodwin said, "but this was not the plan from the beginning."
Yet, through these multiple trips visiting these stores, they started taking notice of things that the stores were doing right, or that they thought were unique. That collective knowledge made them want to try it out, and Billings offered a stronger population base than Bozeman to open a store.
Cameron Records will become Billings' third independent record store, in the company of Smiling Dog Records on the corner of North 27th and Minnesota Avenue and Ernie November at 1825 Grand Ave.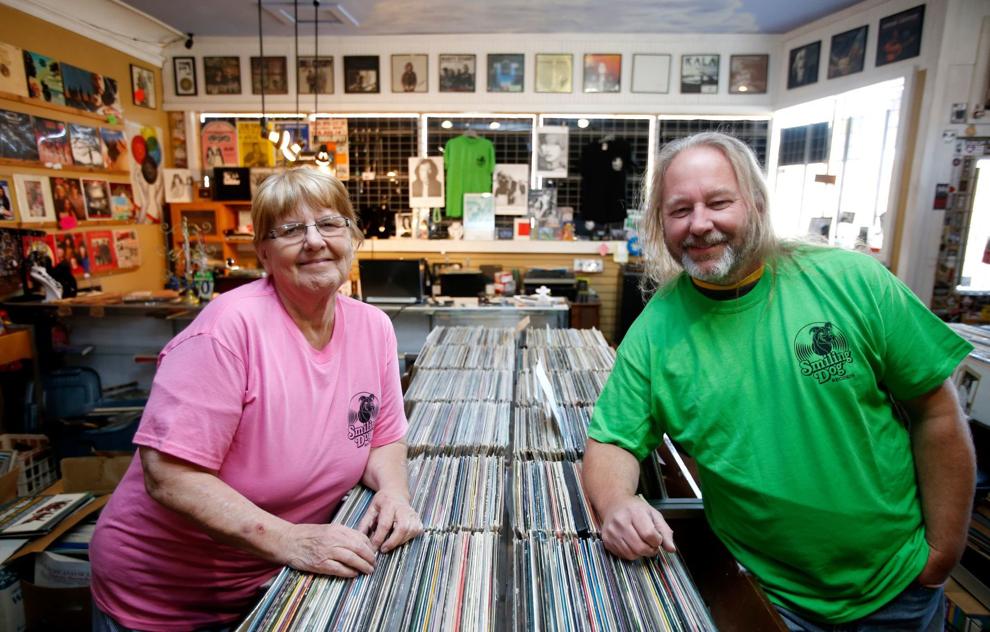 Brandon Griffin, general manager of Ernie November, said he's excited about a new store in town. "The more records the better." Griffin has been managing the store for four years, and in that time he has seen the hunger for vinyl only get stronger. "People love records," he said, but the store doesn't manage on music sales alone, selling turntables as well as jewelry, clothing, tapestries, and has a tobacco accessory section.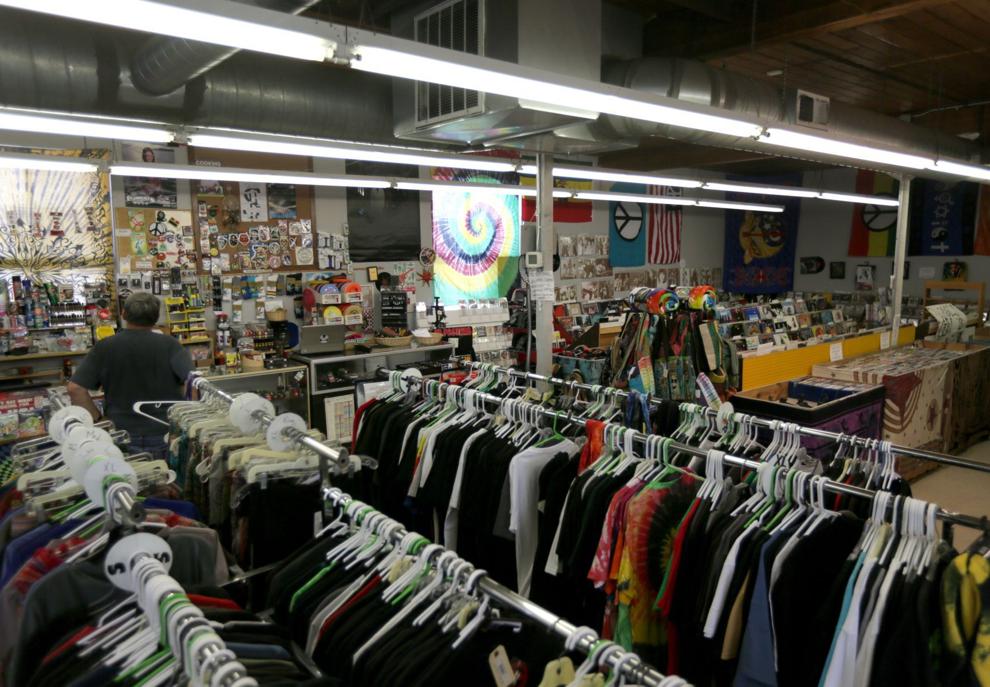 Smiling Dog Records is focused primarily on vinyl sales, and good amount of its business takes place online, according to owner Michael Ludlam. The storefront has an expansive collection of used records, as well as local music and new and used turntables and accessories.
Record Store Day
Both Smiling Dog Records and Ernie November will be participating in Record Store Day on Saturday, a yearly celebration of the nearly 1,400 independently owned record stores in the U.S. and thousands of similar stores internationally.
The day is dedicated to highly collectible and limited press vinyl records, many limited to just a few thousand pressings for global distribution. These records are ordered by independent record stores and released physically on this day.
Both Smiling Dog and Ernie November have placed orders for this year's releases. Participating stores are not able to release information on what they received to the public, which encourages buyers to flock to record stores early to get the best selection.
"They have to come in and dig and find what they find," said Griffin, who indicated the store received the largest shipment in its five years of participating in Record Store Day.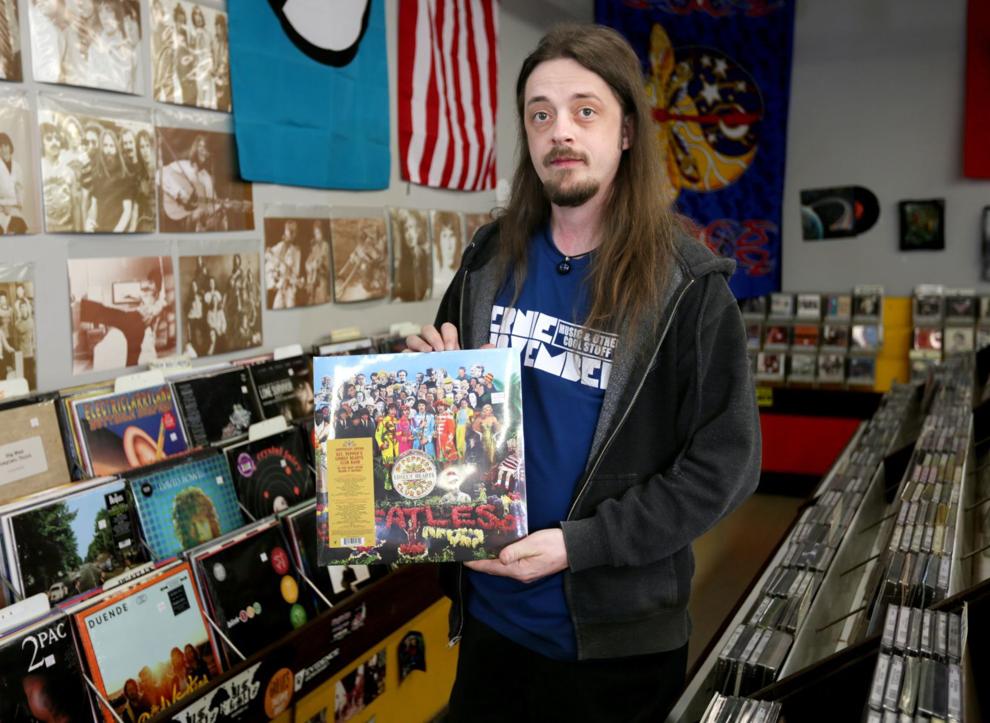 Ludlam said Smiling Dog has "a good supply" as well. This is his third year participating in the sale.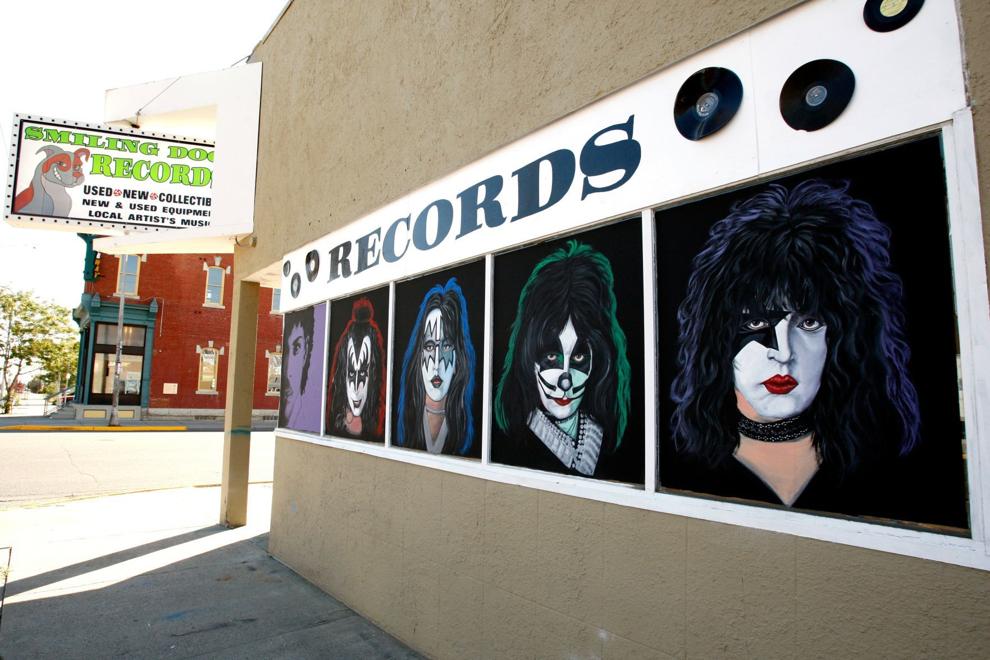 Smiling Dog Records will be open from 9 a.m. to 5 p.m., and Ernie November will be open from 10 a.m. to 9 p.m. A full list of Record Store Days releases is online at recordstoreday.com/SpecialReleases.
Independently owned
Though Cameron Records won't be open in time to participate in Record Store Day, they are eligible in the future, as they are independently owned and operated.
And though big box stores like Best Buy and Barnes and Noble have gotten in the game of selling vinyl, Cameron Records owners maintain it's the experience of shopping at a record store that brings customers back again and again.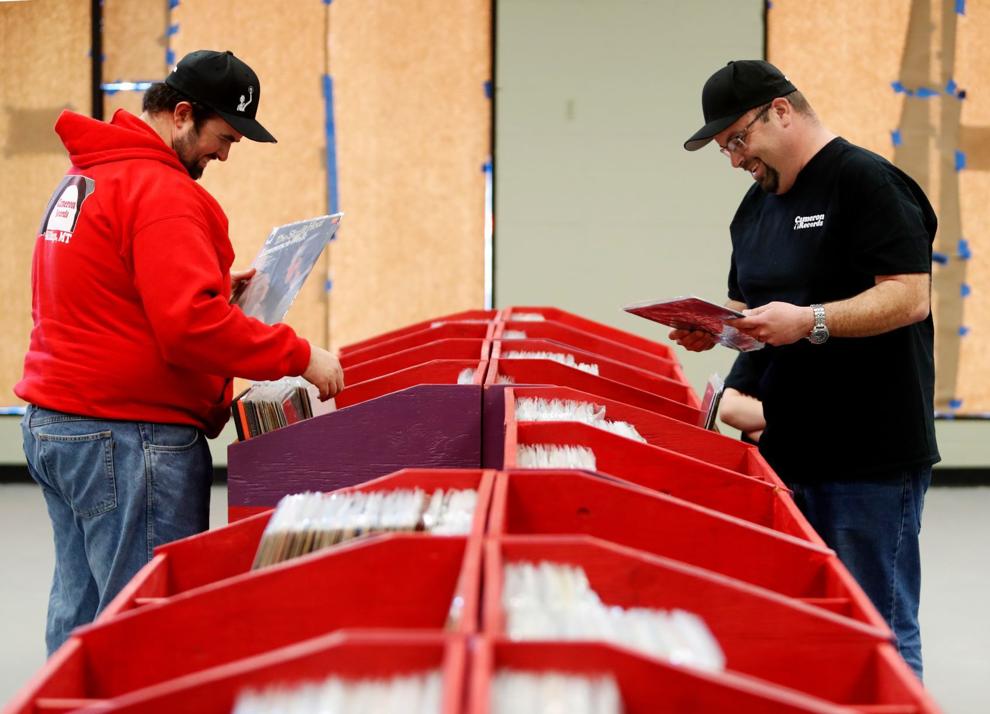 "You can buy music anywhere. You can buy it online, you can stream it, you can buy it at big box stores, but that's not music discovery. It's coming to the record store for that experience," said Goodwin.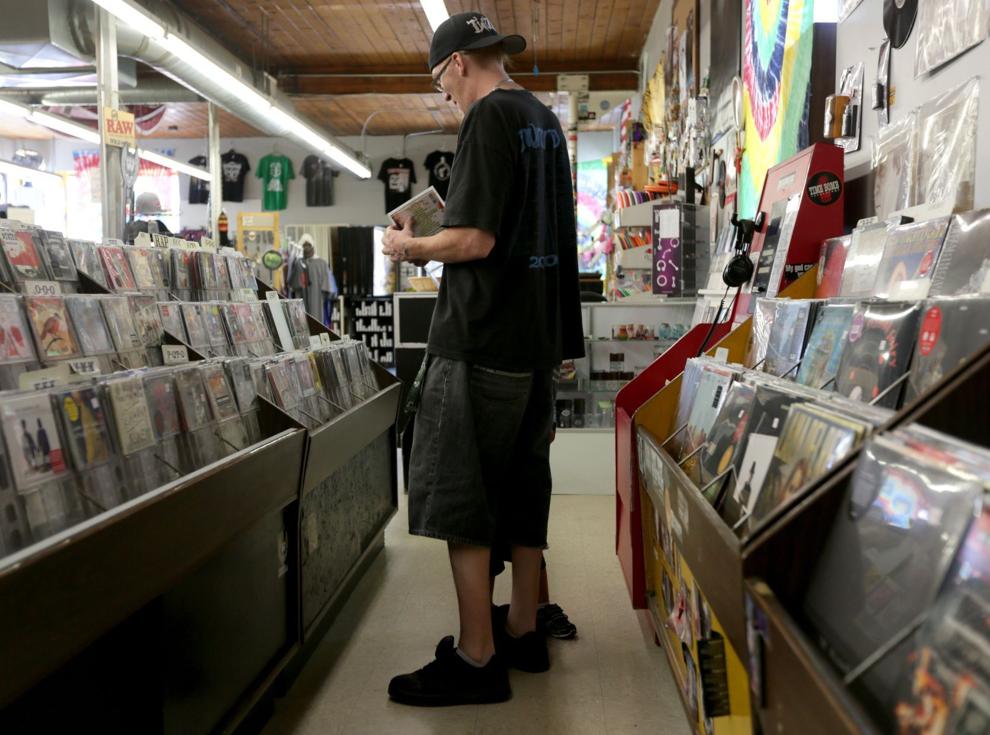 To become a destination, Goodwin and Brown have incorporated a platform stage in the store that will be equipped with sound equipment and lighting, intended for community groups to utilize. They hope to book a couple shows each week. As well, the store will have a lounge area, children's area, and listening stations where customers can try out the experience of playing a record on a record player.
"It's a ritual, taking the record out and putting it on the platter, putting the needle down, and listening," Goodwin described. His son Cameron agrees.
"Some records are just calm and relaxing," Cameron said. "If you're angry at something, you can just listen to music."
The store will host a Grand Opening Celebration on May 4 that will include performances by local musicians as well as food and drink for sale. Cameron said he's invited everyone he knows to the party.