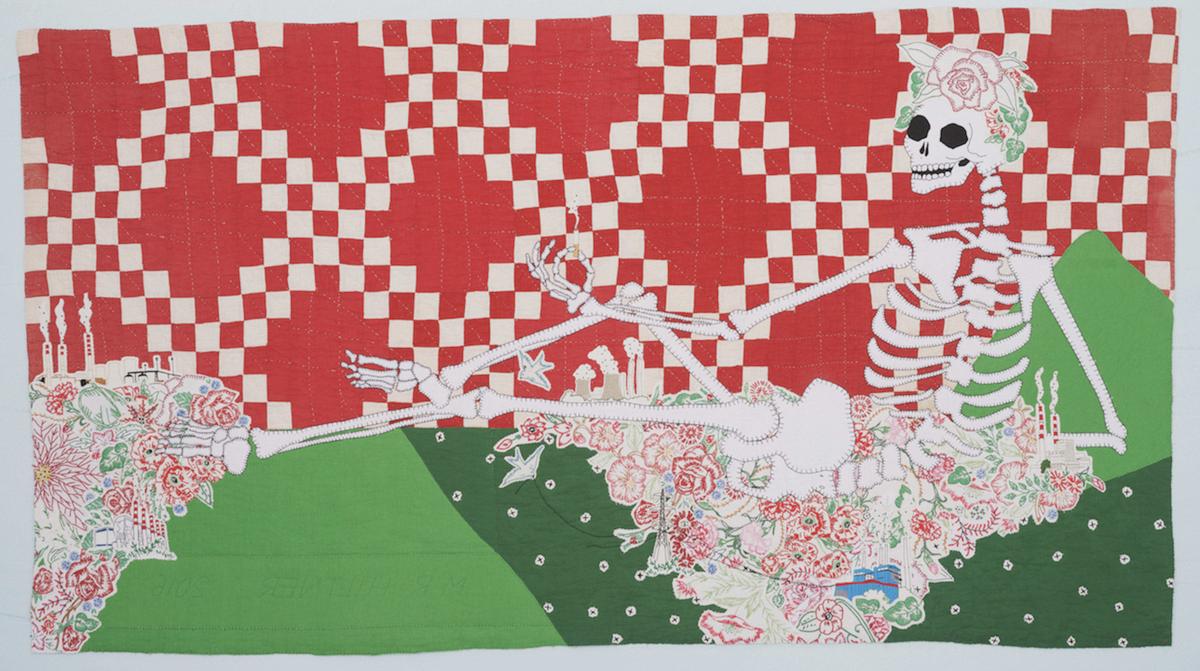 Sixty works of art, selected from more than 500 entries, are exhibited through October during the Yellowstone Art Museum's first North x Northwest art exhibition.
Works of art from 18 states, including painting, sculpture, textiles, mixed media, and photography, were selected by juror Julia Andrews, director of the Coral Springs Museum of Art.
Andrews narrowed her selections to "museum-quality work, demonstrated by a high level of skill in technique, composition and presentation that would pique the interest and curiosity of the viewer," she described in a press release.
"I am proud of the exhibition. The excellence of these works made the final award process arduous at best, but I feel certain the choices are well deserved."
Several Montana artists were selected, including fiber artist Brooke Atherton, who layers maps, calendars, and landscapes into avant-garde textile creations to create an archive of her personal journeys and mythologies.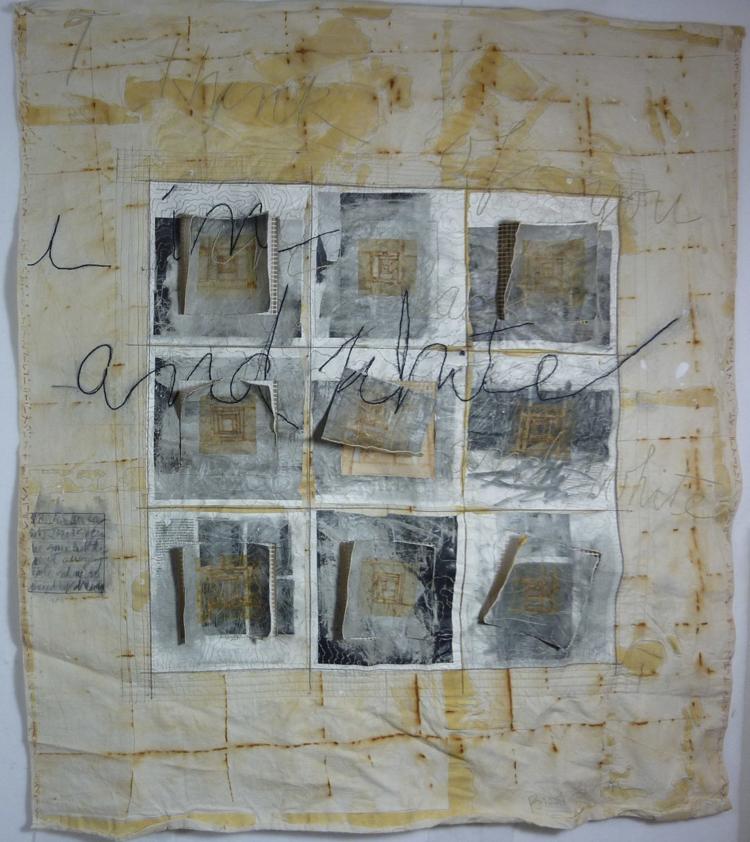 You have free articles remaining.
Red Lodge-based sculptor Kelsey Bowen, who has just completed a two-year residency at the Red Lodge Clay center, contrasts the darkness of childhood with imaginative nostalgia. Her whimsical sculpture, The Runaways, offers a surrealistic portrayal of two humanoid rabbits escaping on a rocking horse.
Maggy Rozycki Hiltner, also based in Red Lodge, has a found quilt that she stitched a skeletal figure atop included in the exhibit. Hiltner's work incorporates many visual metaphors, symbols, and references to myths centered around skeletal figures, the "great equalizer," she described. Her work is rich with symbolism and metaphor, meticulously rendered in fabric and thread.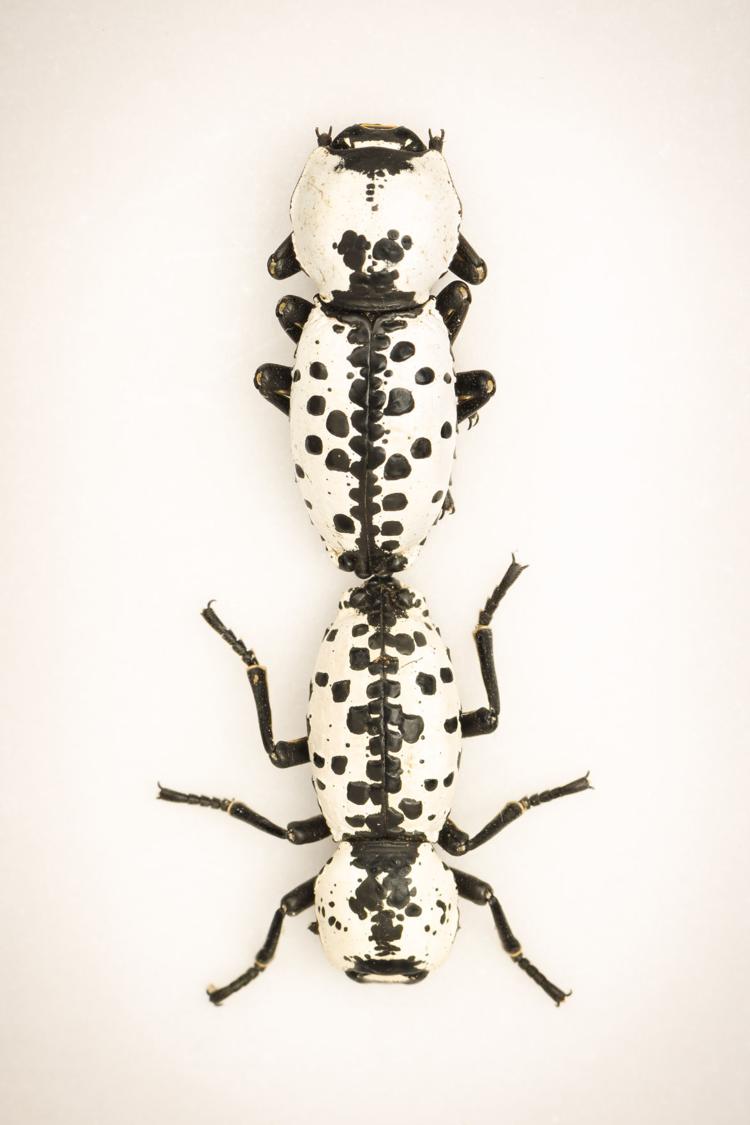 Marian Kirst, best known for her macro photography of insects, grew up in Billings. She's worked as an editorial fellow and freelance writer and is finishing up a master's degree in entomology through the University of Florida, a distance program she began while living abroad in rural China. She's an avid collector of insects and is creating a reference collection of south-central Montana insects.
Gregory Wilhelmi, a resident of Roundup, paints in a way that reflects the American West in an unsentimental way, showing views of life in the prairie towns and through abandoned buildings. Wilhelmi's paintings have been collected, exhibited and sold in various museums including the Holter Art Museum, Missoula Art Museum, Yellowstone Art Museum and CM Russell Museum.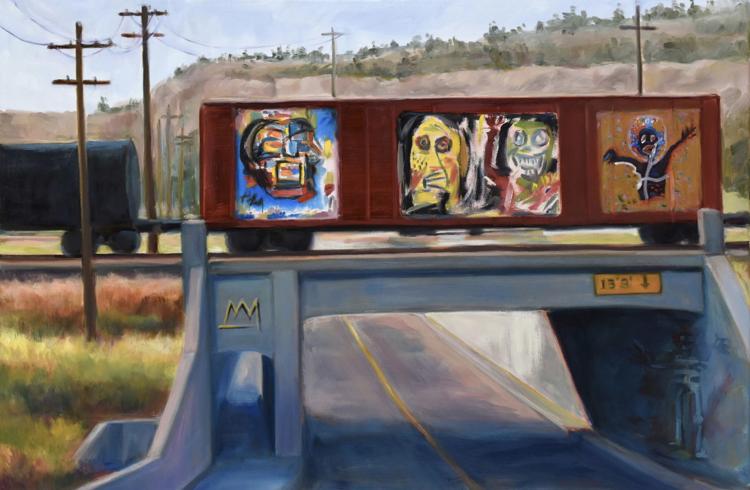 The full list of artists included in the exhibition are: Norma Alonzo, Phyllis Anderson, Brooke Atherton, Jesse Blumenthal, Kelsey Bowen, Paige Bowman, Richard Buswell, Boyd Carson, Michael Chaney, Brittney Denham, Sandy Dingman, Catherine Eaton Skinner, Candace Forrette, Fay Golson, Gail Gurman, Michael Haykin, Bruce Helander, Harper Henry, Eva Isaksen, Esther Jacks, Penny Jenkins, Justin John, Claire B Jones, Michael Jorgensen, Hooshang Khorasani, Marian Kirst, Mary Koenig, Ken Konchel, Hannah Kraus, Nyd Kraushaar, Mai La Thai, RoseMarie London, Kitrina Marcroft, Robert Mars, Karyn Mehus, David Mensing, Ann Maureen Meyer, Susan Moldenhauer, Rosella Mosteller, Ryan Parker, Regina Quinn, Jeremy Rabus, Maggy Rozycki Hiltner, Nora Schreiber, Fred Scruton, Mark Stafford, Michael Stanish, Susan Stone, Dave Thomas, Harriette Tsosie, Marissa Voytenko, Gregory Wilhelmi, Jenny Wong-Stanley, and Peggy Wyman.