Some characters take on a life of their own. Their reputation proceeds them, and their story lines become an enduring part of the theatrical world.
"It's always fun to be the bad guy," said Steve Zediker, who is playing the role of Ebenezer Scrooge in NOVA Center for the Performing Arts staging of "A Christmas Carol," derived from Charles Dickens' 1843 novella.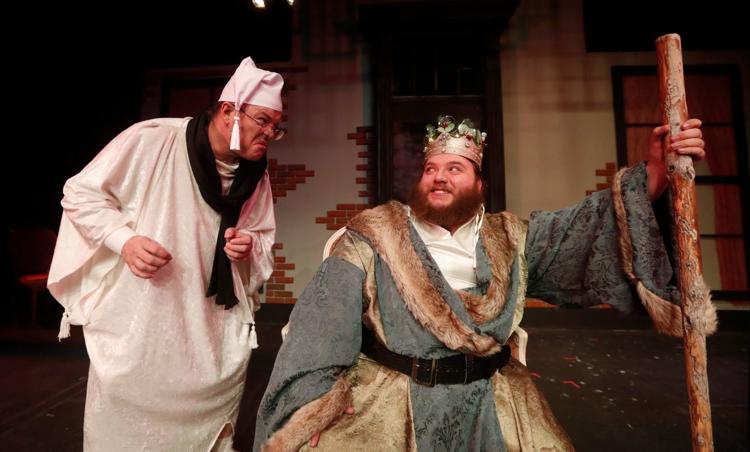 Zediker has played plenty of recognizable characters, such as Sweeney Todd — the demon barber of Fleet Street — and Dr. Jekyll from "Strange Case of Dr Jekyll and Mr Hyde," originated by Scottish author Robert Louis Stevenson.
"This one has probably been around the longest," he said of Scrooge. "You try to give it a new angle and a new twist, but there is a lot of good stuff out there to work from."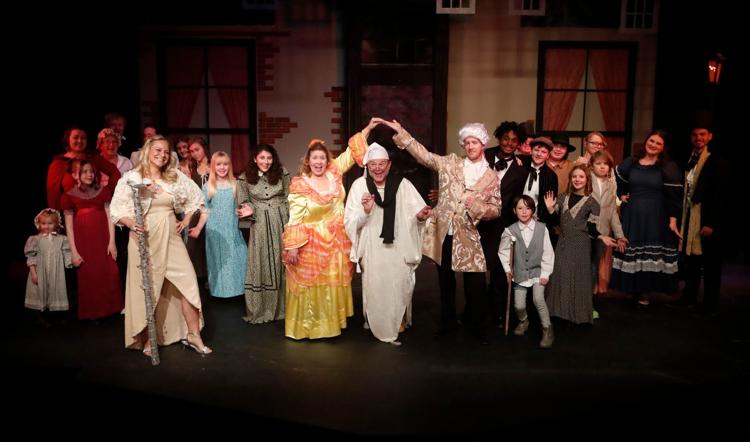 With a cast of 30, "A Christmas Carol" runs Dec. 7-9 and 14-16, with 7:30 p.m. showings Friday and Saturday and 2 p.m. matinees on Sunday. 
Across town, Jayme C. Green is embodying another famous holiday character, one with a sunnier disposition. The theater professor from Rocky Mountain College is playing the lead in Billings Studio Theatre's staging of "Elf." There are big elf shoes to fill, taking on the role of Buddy, which was made famous by Will Farrell's enduring and comically goofy portrayal of the human boy who grows up with elves.
"The challenge with a role like this is that people know the character so well," Green said. "You want to bring your own feel to it, but also stay true to what people know and want from the character."
"Elf" opens this weekend at Billings Studio Theatre, and tickets have been selling quickly, due in part to the movie's popularity. "It's one of those instant classics. You watch it every Christmas," Green said. "We knew it would be very big, but it's surprising and overwhelming that it's been received so well, and we haven't even opened yet."
Green has taken on plenty of iconic characters. His role as Benjamin Braddock (immortalized by Dustin Hoffman in The Graduate) comes to mind. "He nailed it, and that's what everyone knows," said Green of Hoffman's portrayal of the recent college graduate. In that role, though, he found a way to make it his own. "You get to play with it too, and put a spin on it that someone else can't, or that they didn't get about the character the first time."
Green is experiencing the same challenges with playing Buddy. "We know he's goofy and fun and loves everything, but what else is he? There's a lot more to him."
To take on the role of Scrooge, Zediker dug into the archives, from black and white silent movies to the portrayal by Basil Rathbone (best known for playing Sherlock Holmes in the 1940s), to Patrick Stewart's character in the 1999 movie. He also read the original novella by Charles Dickens to get a feel for the part.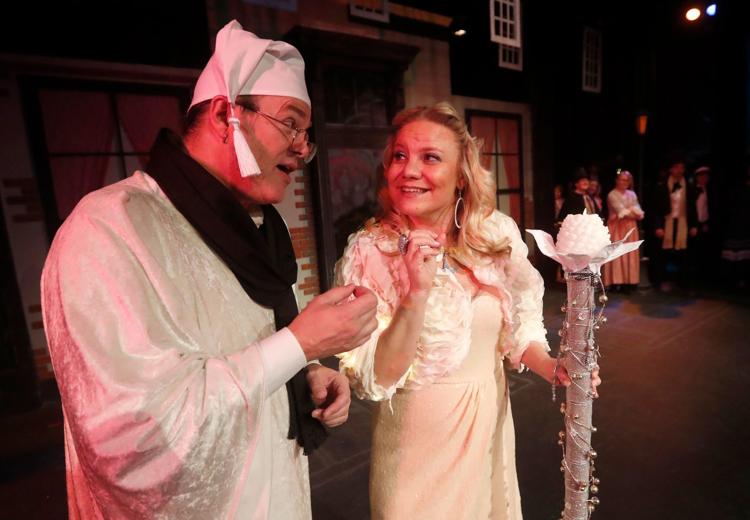 NOVA has selected a staging of "A Christmas Carol" that was developed by the Royal Shakespeare Company. Director Gary Treglown said the production sticks close to the original, with traditional costuming and a minimal set. 
"If you are going to do a classic, there are certain things that you can change, but there are also expectations from your audience," said Treglown. 
The main difference in this production is the presentation of information. The play uses a "Greek chorus" to narrate scenes. Because plays often are trimmed to action and what will catch the audience's eye, this technique allows narrations that the audience normally wouldn't hear.
"It gets a bit wordy at times, but that's Dickens," said Zediker, noting that the writer was paid by the word. In memorizing the script, Zediker found redundancies. "He says the same thing three different ways in three different sentences." The actors and director have some freedom in the production, and have cut a few lines.
For Treglown, "A Christmas Carol" is about redemption. "And that we can all do better," he said. "If (Scrooge) can do it, maybe the rest of us can too."
Zediker agrees. "I consider it an iconic Christmas story of coming out of darkness into light," he said. "Scrooge is a very dark person to begin with, and he has a chance to come into the light again."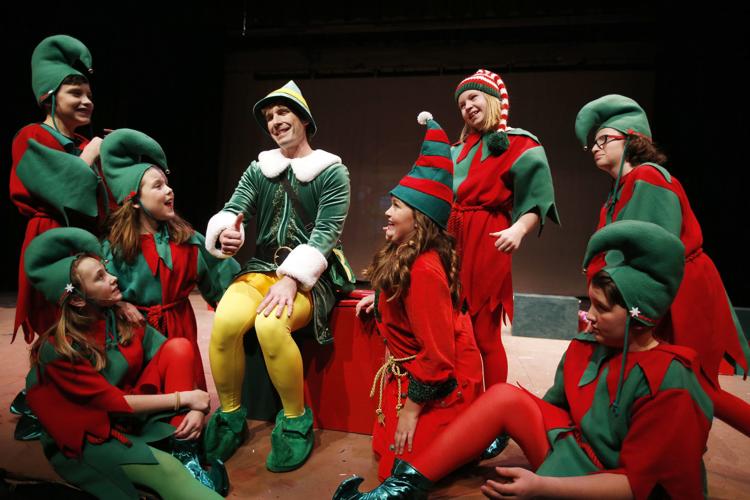 In sharp contrast, Buddy the Elf lives his life in the light. In taking on the role, Green said he's been a bit more positive lately. "Every role affects you as a performer, and Buddy is so happy all the time." Green is quick to mention he's not a dower person, but being able to play this character and be part of his world helps him see things a bit differently.
"It's easy to get into a routine and forget that other people may have hardships going on. They may need a bit of brightness in their lives. It's been fun to see and experience it."
A Christmas Carol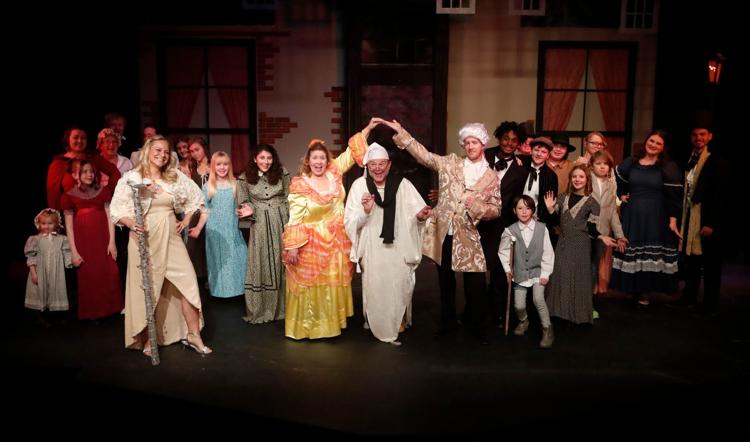 A Christmas Carol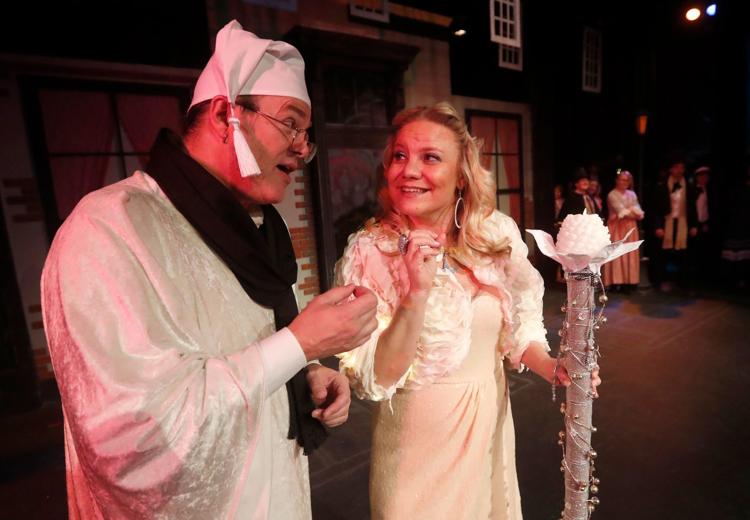 A Christmas Carol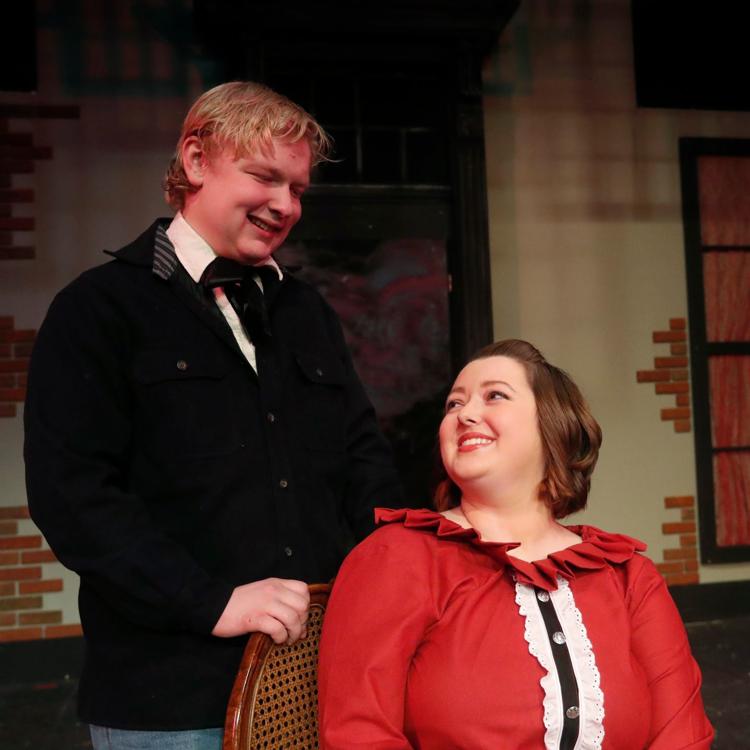 A Christmas Carol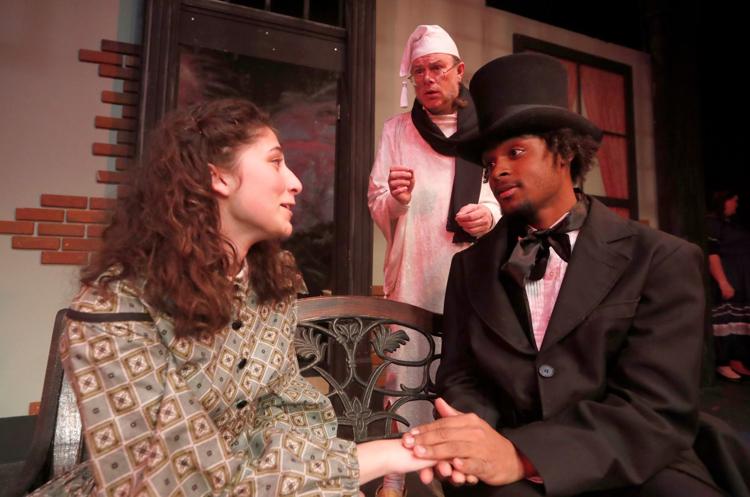 A Christmas Carol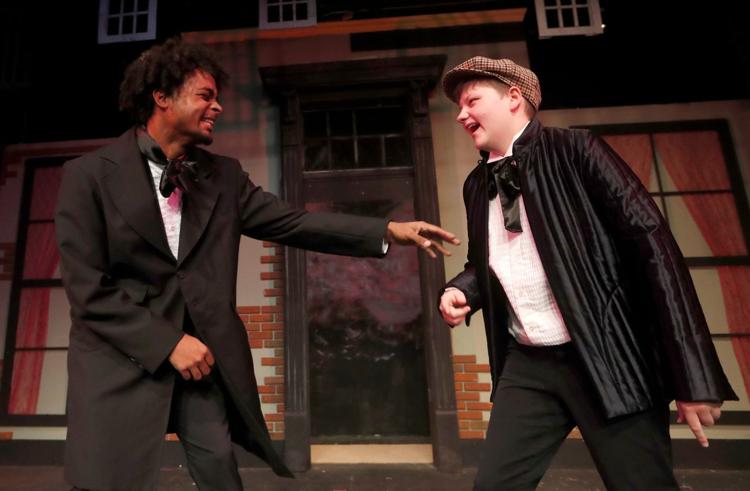 A Christmas Carol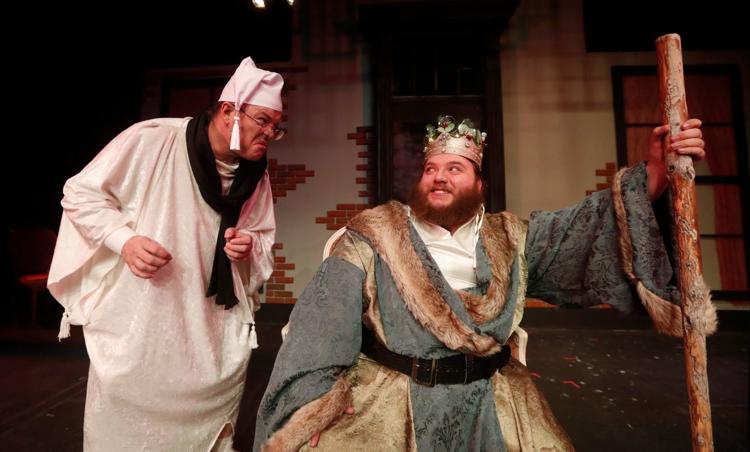 "Elf: The Musical"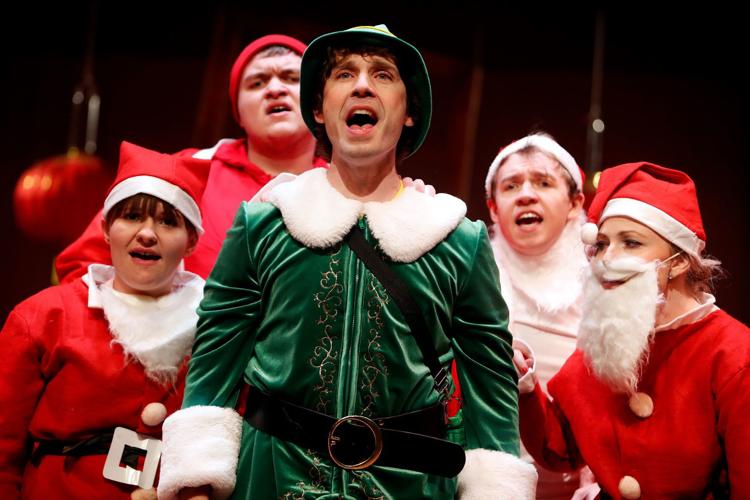 "Elf: The Musical"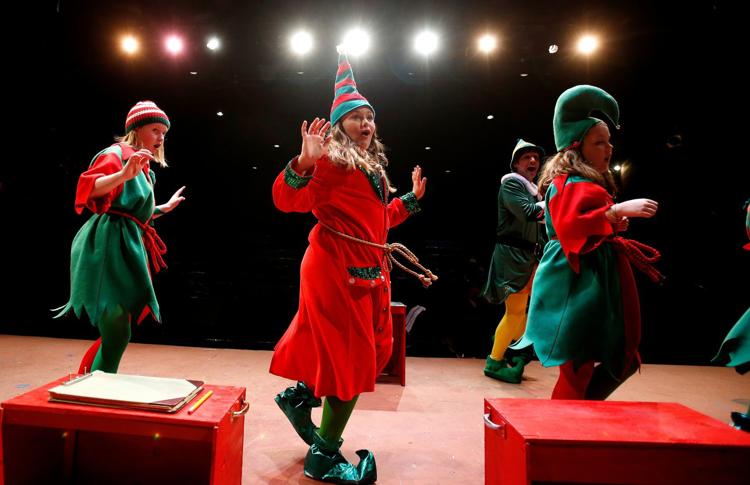 "Elf: The Musical"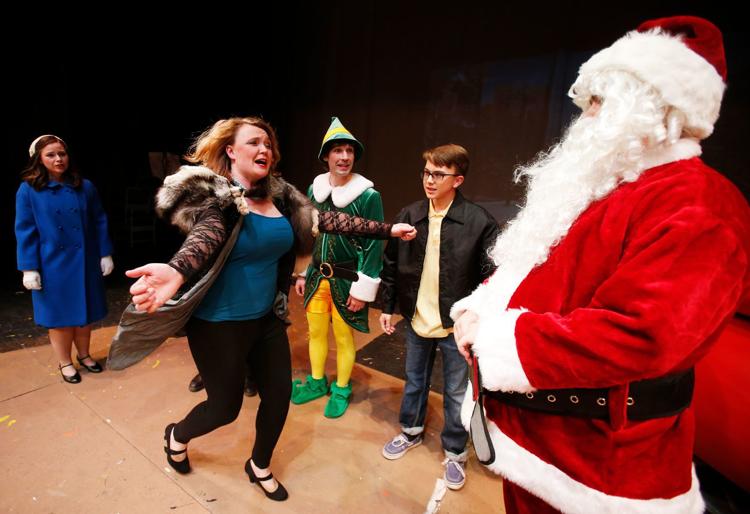 "Elf: The Musical"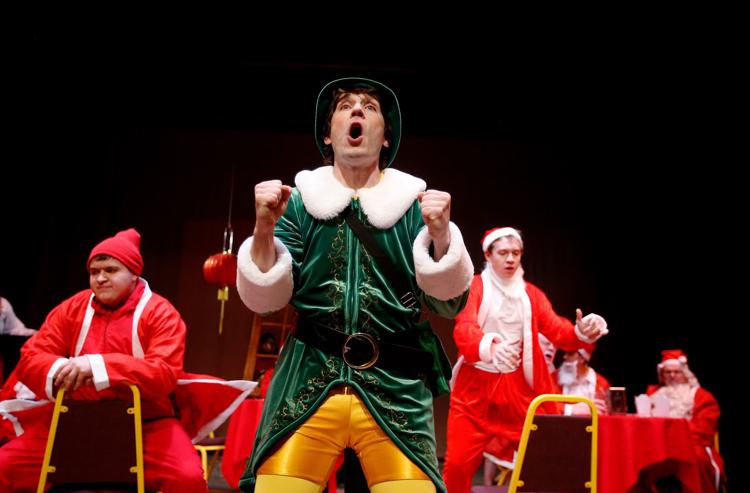 "Elf: The Musical"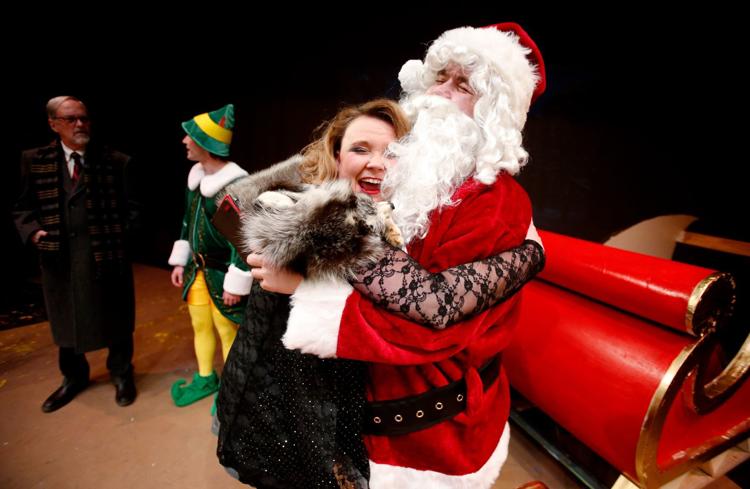 "Elf: The Musical"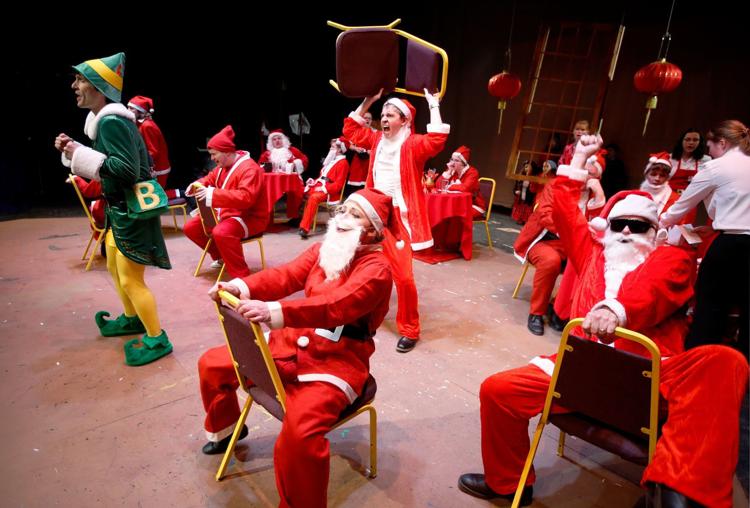 "Elf: The Musical"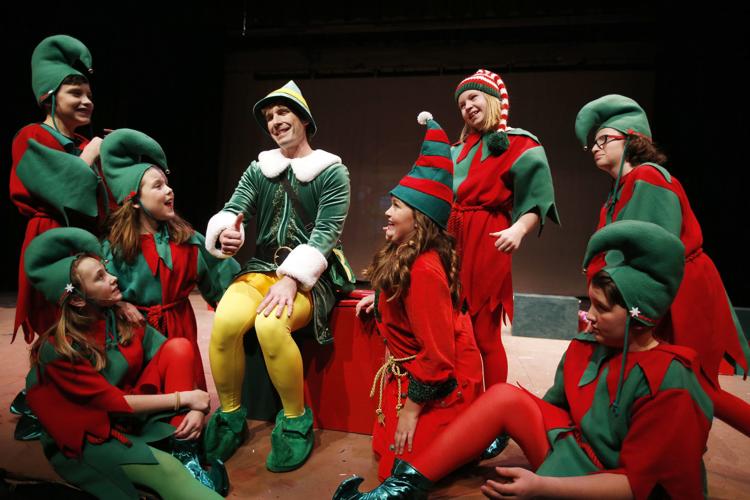 "Elf: The Musical"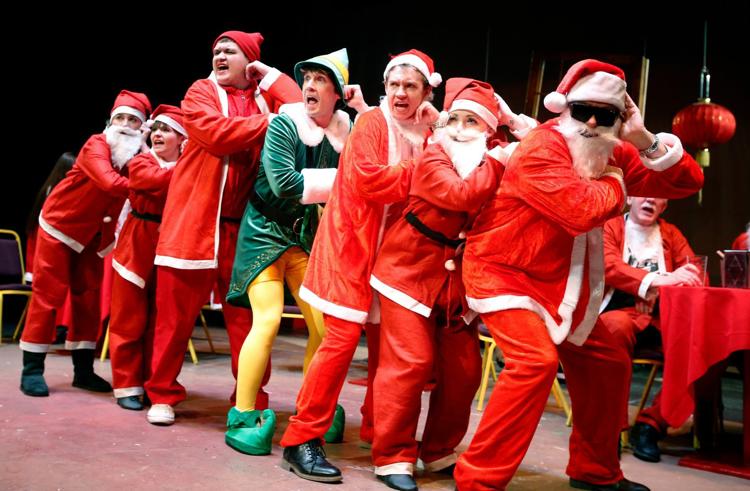 "Elf: The Musical"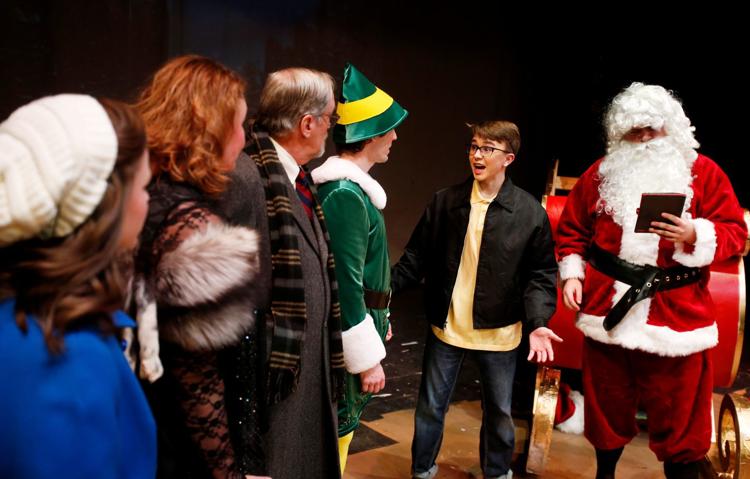 "Elf: The Musical"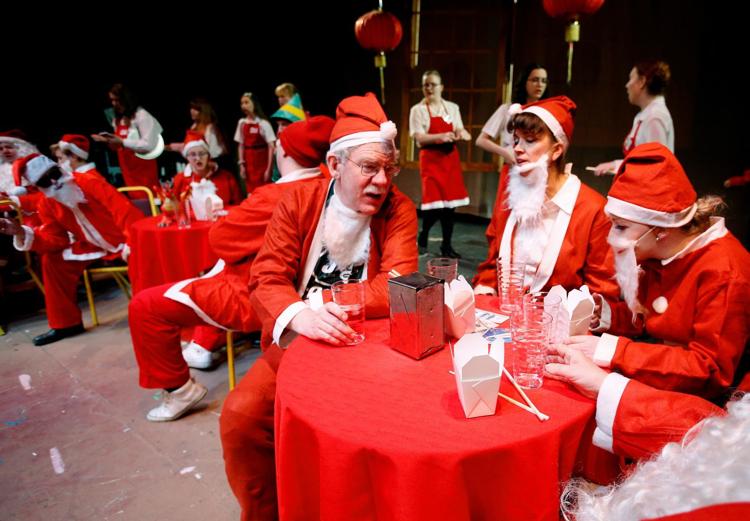 "Elf: The Musical"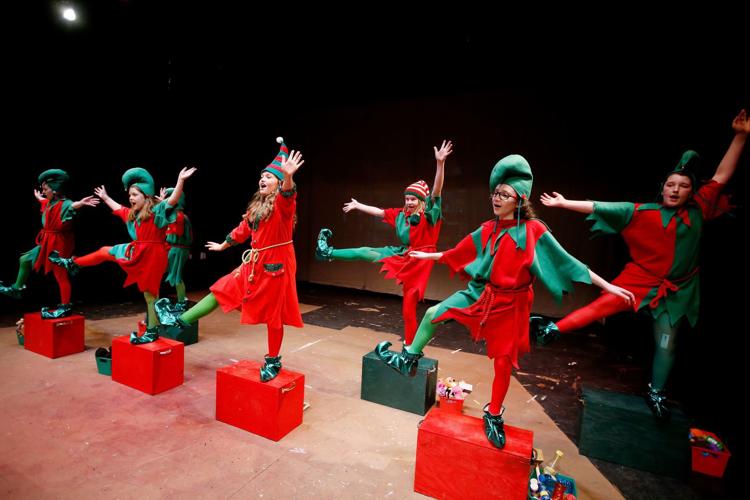 "Elf: The Musical"