Gabe Wright can't stop yawning. The 17-year-old actor is playing the role of Baloo, the comically sleepy bear made famous in Disney's "Jungle Book," inspired by the classic coming-of-age tale by Rudyard Kipling.
Though Wright hasn't seen the movie, which embedded such catchy tunes as "Bear Necessities" into our lives, he said it hasn't hindered his acting process.
"I've listened to the 'Bear Necessities' a lot," he said. Wright started acting in high school and tries to embody the characteristics of the role he's playing in his everyday life.
"Every play I've been in, while I'm doing the play, my personality is completely based around that character," Wright said. "But I'm very much tired."
Wright is one of 32 youth actors who have been preparing for the opening of NOVA Center for the Performing Arts' take on "The Jungle Book," which runs Oct. 4 - 13 in the Black Box Theater.
The performance takes place across two weekends, with Friday and Saturday performances at 7:30 p.m. and Sunday matinees at 2 p.m. On opening night, actors will be joined by some special animal guests from ZooMontana.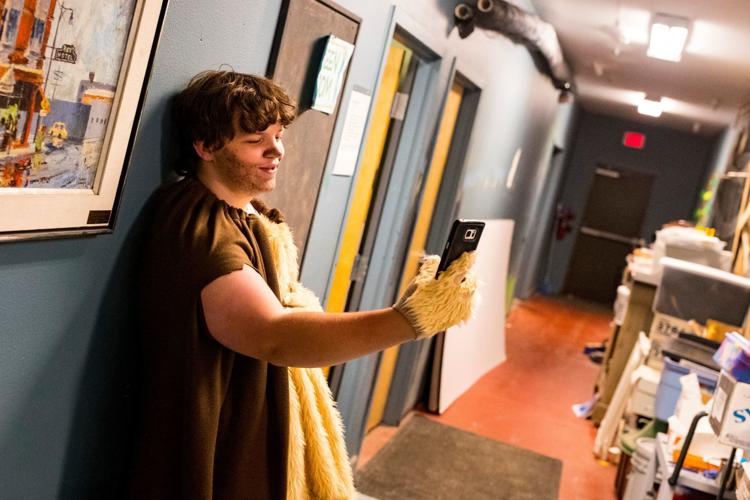 Shayna Kersten, stage manager for the production, said they took inspiration from the Disney cartoon, but they stuck closer to Kipling's book. "We tried to stay away from looking too cartoonish, and more human-meets-animal," Kersten said.
The play, adapted by Monica Flory from the Kipling stories and directed by Ginger Roll, NOVA's marketing director, goes a bit further into the Mowgli's story than Disney did.
"What Ginger is really trying to do is lean into the human characteristics of the animals," said Assistant Director Janie Sutton, "where Bagheera has these leadership skills and this ability to motive someone as difficult to motivate as Baloo."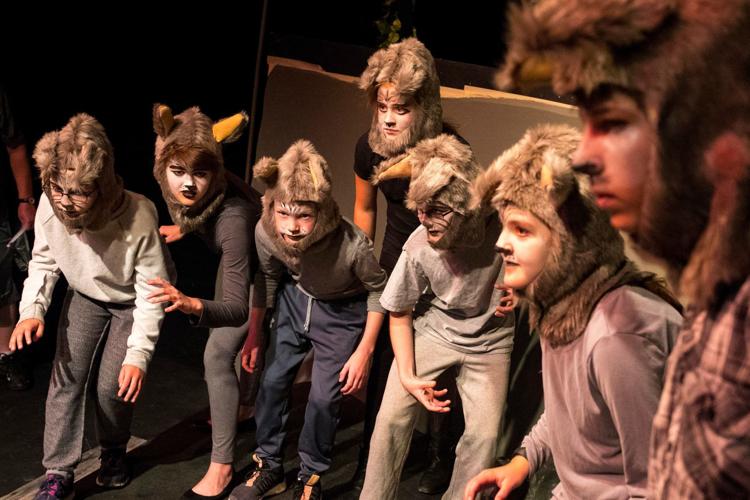 The youth actors range from fourth graders to high school seniors. And, there's one four-year-old actor whose sister is in the show. "Shae's been involved a lot because her siblings are involved. She has a great resume for a four-year-old," said Sutton.
Brandt Reeves, who attended acting camp and enjoyed it, decided to try out for Jungle Book. "When you're on stage, you aren't afraid," said Reeves, whose playing the role of Mowgli. "You are in the zone where you feel safe." 
Reeves, who is acting for the first time in a production, described his character as shy. "He doesn't want to be called a human. He wants to be a wolf. And at the very end, he finally accepts his human self."
"It definitely becomes like a family community, more than anything," said 15-year-old Courtney Tougas, playing Bagheera. Her character, a strong and protective panther, aligns well with her personality, Tougas said.
"I feel I have a really good ability of perceiving the emotion through the script," Tougas said of channeling her character. "I feel like I act like her a lot in life anyways."
"We've been so happy to have Courtney's leadership skills," said Sutton, the play's assistant director. "It's been a very good fit."
Acting since sixth grade, Tougas has found performance empowering for herself and her peers. "I feel like it's a way for kids who maybe aren't as socially outgoing to have a creative outlet that lets them express who they really are, even though they are on a stage personifying a different person."
The mature actors were cast in title roles, which often requires leadership or guidance for the younger actors. There's mentorship embedded into the storyline and into what the students are learning through acting.
"Even though this is taking place in the animal kingdom, there are still so many human attributes that they have," said Sutton.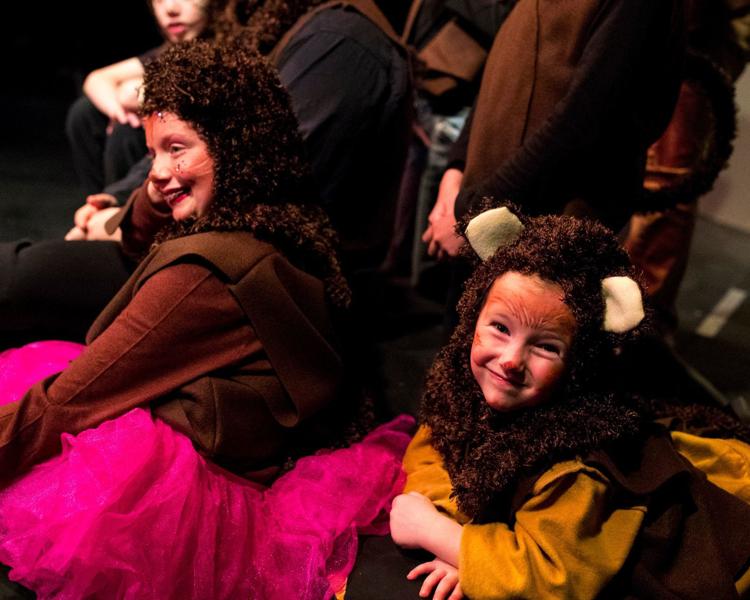 Throughout the production, Mowgli's struggles to fit in become apparent, and he makes some tough (and not always the best) choices along the way. Yet, guided by Kipling's classic characters, the heart of the story beats strong, that of support, friendship, and guidance.
"The moral of the whole play itself is, be yourself, and true friends will always come through for you," Kersten said.