NOVA re-imagines 'The Mikado' in outer space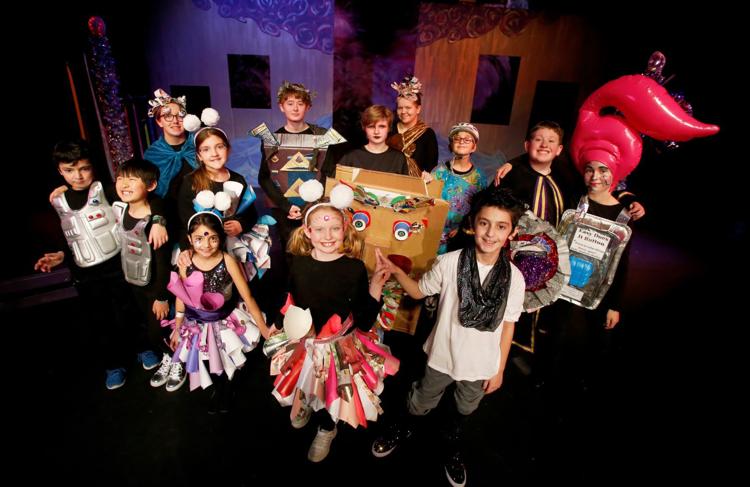 It's tricky to stage The Mikado in 2018.
The British comedy opera premiered in London in 1885 during a time of heightened British interest in Japanese culture. Librettist W.S. Gilbert and composer Arthur Sullivan filled the production with satire, highly critical of British colonial rule, yet set the performance in a fictional town in Japan.
The production was hugely successful, enjoying one of the longest runs of any theater piece of the time and it has remained an opera standard.
By today's standards, it is riddled with cultural stereotypes, rife with political incorrectness, and historically has been staged with white actors performing as Japanese characters, usually in exaggerated makeup and gesture, and appropriated costuming.
It's a tale as old as theater, actors representing other races in productions that, at the time, seemed like no big deal.
So when NOVA Center for the Performing Arts announced its 2018–19 season, and The Mikado was among the list of performances, it caused concern for some.
Kristin Mayer first noticed the controversy online, where discussions were taking place about the cultural insensitivity of The Mikado.
"I wanted to learn for myself what the plans were for the production," said Mayer, who became the stage manager for NOVA's production. Her son, Atticus, is performing in the production.
"My involvement is due to my concern regarding the content of the show," said Mayer, who helped rewrite the script, hoping to eliminate "anything that could cause harm."
In theater communities from New York to Seattle, a great deal of controversy has arisen around The Mikado centered on the cultural stereotypes and the casting of white actors dressing up as Japanese people.
"It is difficult to spend three hours watching people of another race mimic its idea of what your own race is supposedly like," wrote Sharon Pian Chan in the Seattle Times following a 2014 production of The Mikado there. "It's an emotionally wrenching, viscerally exhausting experience. If you don't feel that discomfort, consider yourself privileged."
The Seattle Gilbert & Sullivan Society, an amateur theater company, describe The Mikado as a funny, clever, and challenging production with beautiful and memorable music.
"It is worth performing and preserving, and can be a catalyst for better understanding," wrote Mike Storie and Gene Ma in the Seattle Times in 2014, when they last staged The Mikado. Storie and Ma point to other popular operas, such as "Turandot" and "Madama Butterfly," which are regularly performed. Both could be considered problematic in their portrayal of Asian culture, yet The Mikado has been the lightning rod for criticism.
Rimrock Opera Company has staged Madama Butterfly twice, and when asked if they'd do it again, the company's president Cindy Butler said, "absolutely."
"Madama Butterfly is one of the most beautiful operas written," Butler said. "Puccini's intent was not to show Japanese culture in derogatory or bad light. His intent was to show Madama Butterfly was self-reliant and strong."
In 2000, the lead role was sung by Japanese-American soprano Keiko Kagawa Hamilton, and in 2006 the Finnish-Canadian soprano Eilana Lappalainen played Madama Butterfly. "There is no caveat in Puccini's book that says you have to cast Japanese singers in their opera," Butler said.
"I am a firm believer of looking at a situation or a production in the timeframe that it was written," Butler continued. "Where the composer was from, what he tried to present at the time, the entire historical aspects of the show."
Butler is also the chairwoman of the artist committee for NOVA, which identifies possible plays the performing arts company's season.
When The Mikado was considered, Butler said she pushed for the opera to be staged as a youth production. "The Mikado is a legendary opera, and is something that is controversial in some cities, but most directors now – you can alter the score to fit sensitivity issues, which we have done."
Butler said The Mikado was selected for the music and to fit into the 2018-19 season theme, Myths and Legends. "We looked at all kinds of Gilbert and Sullivan productions," she said.
Butler knew of the potential controversy in staging the Mikado, and said she told the board and the artistic committee and informed the Heart Mountain Foundation that they were performing The Mikado. They did not receive a reply, Butler said.
There are many shows that create controversy or discussion, and portraying different races is addressed in every single show, Butler said. "It's called acting."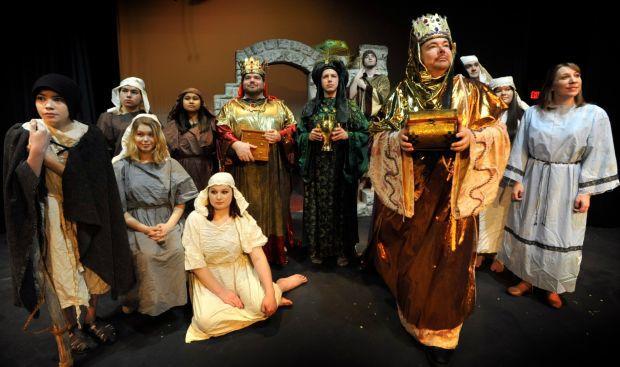 She referenced a 2015 production of "Amahl and the Night Visitors," an opera set in Bethlehem after the birth of Christ that has a role of a Moroccan king. "There are very few Moroccan or Middle Eastern opera singers in Billings," Butler said.
Though non-Asian actors have portrayed Japanese characters with stark white makeup, "we've never done yellow face," Butler maintains.
The term "yellow face" refers to makeup and costuming used by non-Asian performers playing the role of an Asian person, often with exaggerated stereotypes.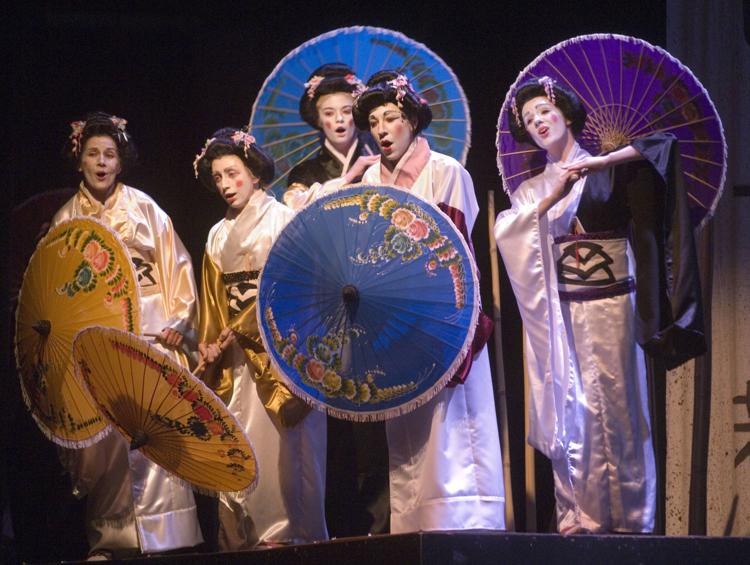 "The only time we have had a lot of concern was the Mikado, because it was a child's production," Butler said. "We are not teaching children racial profiling, so we wanted to make sure they know who the composers were, what the story is about, and why we changed the location, so that they can have a more imaginative production."
Dodie Rife, managing producer for NOVA, said she knew people were going to react to the season announcement that contained The Mikado.
"Our youth productions are about bringing old and new to the kids, so that they can see we don't start here and move forward," Rife said. "There's a whole history of theater. That is what theater is for, storytelling. We are teaching kids to tell stories."
To ensure they were seeing the production from multiple viewpoints, three directors and a stage manager took on NOVA's youth production of The Mikado, "to keep an eye on each other" said Janie Sutton, who along with DeLaney Hardy and Ginger Roll, co-directs the performance.
Thirteen children from elementary to high school grades are appearing in the show. They've been rehearsing for about six weeks.
Sutton describes the youth version as an abbreviation of the full production. Some of the songs have been removed, and speaking parts have been added in place of many of the low voices, since it's difficult to stage youth with a baritone range. "We have a lot of high voices," she said.
Yet, the youth script still retains the elements of appropriation and lines that the directors felt were not culturally sensitive. They scrubbed the script and gave it a galactic sheen.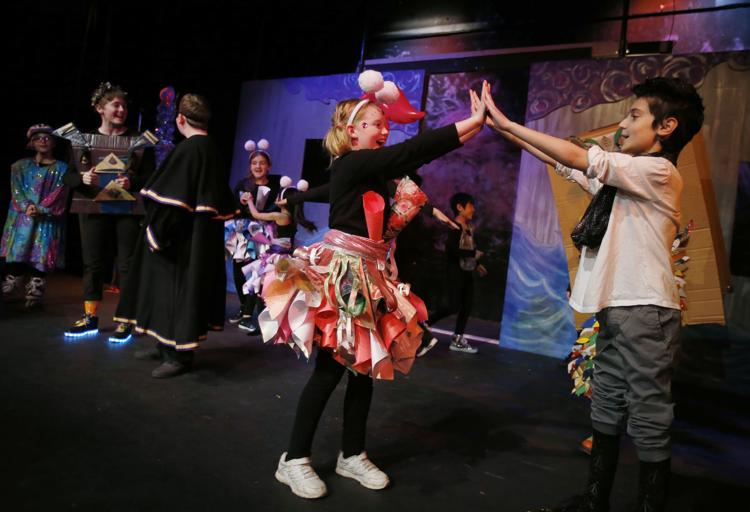 It's a bit Dr. Who, a bit Dr. Seuss, and a whole lot of absurdism. The production now takes place on a fictions planet titled Mars-apan. The name was chosen because lines in some of the songs need to rhyme with "Japan," Sutton said.
Costuming and set design by Glenda Brauneis keeps with an out-of-this-world feeling, composed primarily of recycled and donated materials.
"We have really a lot of freedom in this," Sutton said.
From rolled paper tutus to cardboard and baking pan tins for body armor, the costumes reflect the eccentric vibe of the re-imagined production. There's sparkles and glitter everywhere, and even the footwear is eccentric, from light-up high tops to rainbow Doc Martins. The performance has a Candy Land vibe with a dose of Garbage Pail Kids. 
The content may have been altered, but there's still a lot of flirting and kissing in the show, so directors found a way for actors to "galaxy kiss" by touching fingers, and they give high fives for hugs.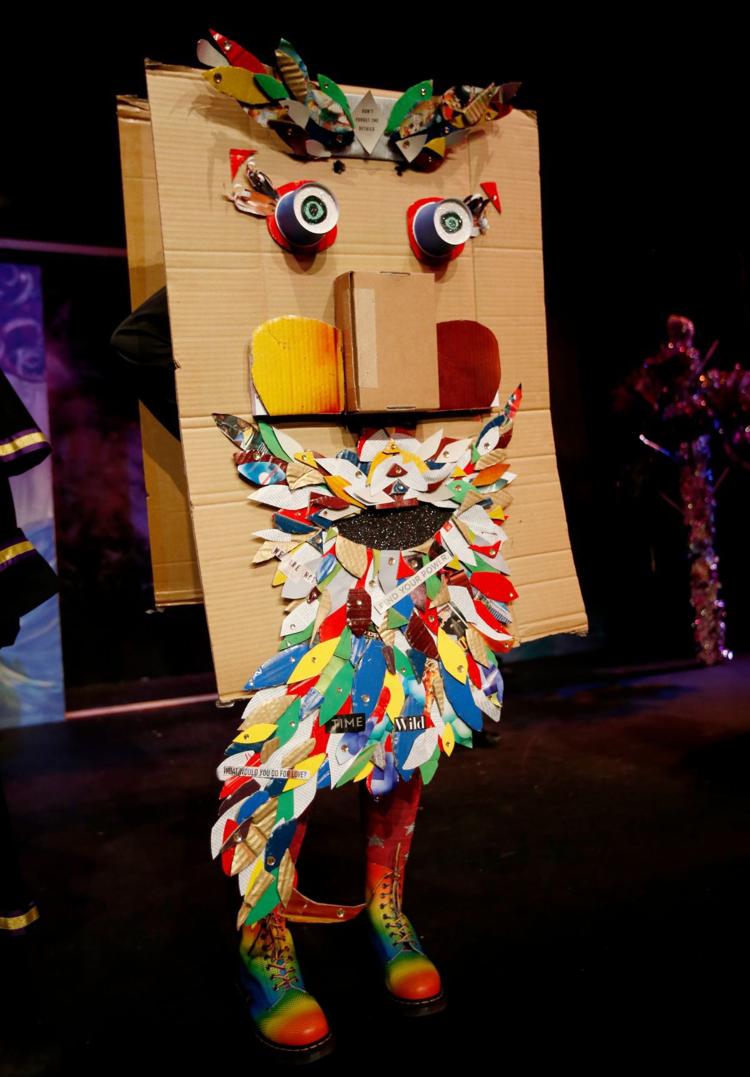 Anastasia Hayes, who is performing as the Mikado, said the play was a bit confusing at first, but she is beginning to understand its humor. "I'm able to portray a powerful character," she said. The costume, composed of cardboard, completely encloses Hayes, and she said it is teaching her how to use her body in acting. "It requires me to use my arms a lot, and not rely on facial expressions."
Energetically, Hayes said the cast is in sync and the show has been a fun experience. "We had to talk about the racial controversy of this show and how we handled it. That was really eye opening to me. I do see what actually happened, people made fun of other cultures, and it's still happening today. It's getting better, but it opened my eyes to that."
William Shields, who plays Nak Whoo, said he's glad the production was altered. "It was originally done yellow-faced, and that's not OK. Because of society nowadays, that is what you called racist. Back then, it's what was accepted."
Atticus Mayer, who is playing the role of Whoo-Bah, said he heard that things were being changed with the show and wanted to get involved. "I also greatly appreciated that nothing about the show was swept under the rug," he said. "This is how it was, this is how we changed it, this is the new version."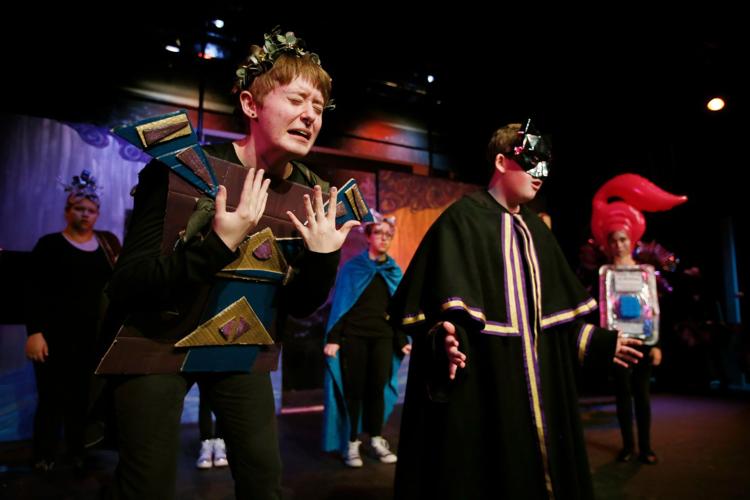 Mayer's mother, Kristin, came to the production with concerns, and wanted to explain the changes to the actors.
"It's important to understand the reason why (it was changed) and understand the history and let them express what they feel and think," she said. "It was nice hearing what the kids have to say. They all were really intelligent and had their own thoughts about everything. Everyone was respectful of one another."
The Mikado - Sort Of ...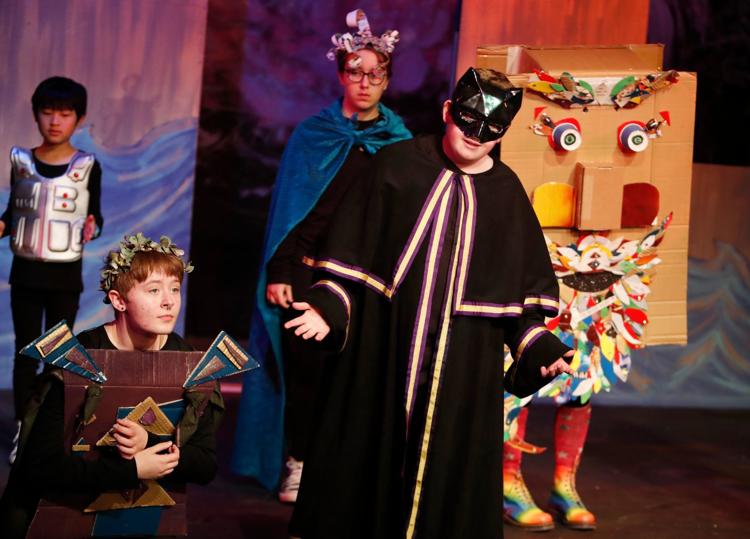 The Mikado - Sort Of ...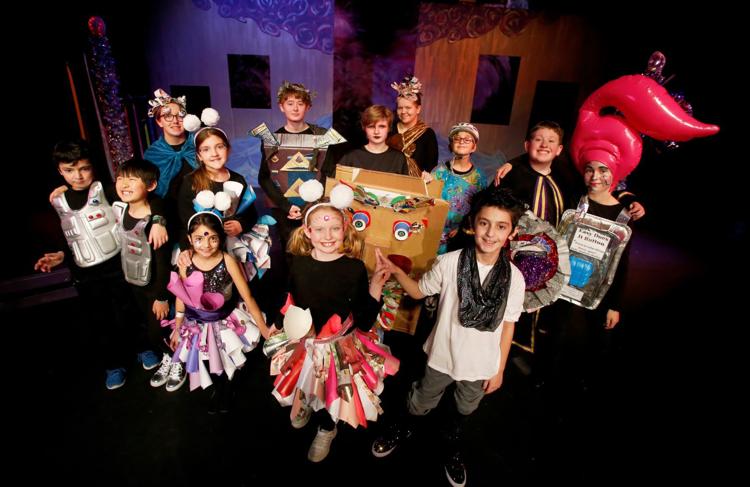 The Mikado - Sort Of ...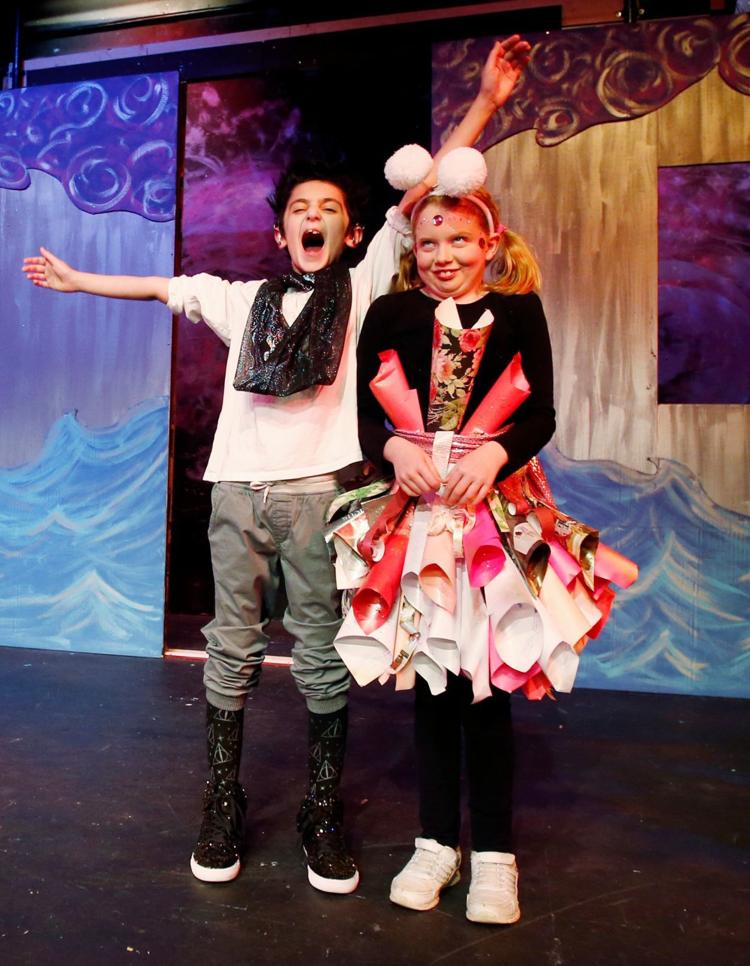 The Mikado - Sort Of ...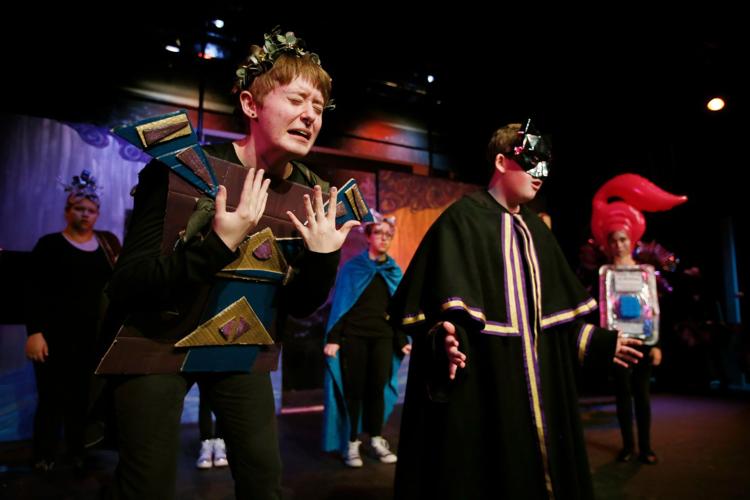 The Mikado - Sort Of ...
The Mikado - Sort Of ...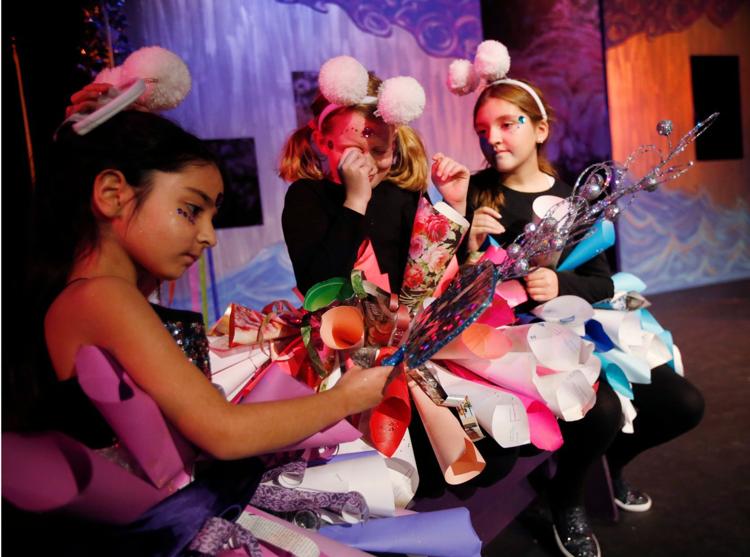 The Mikado - Sort Of ...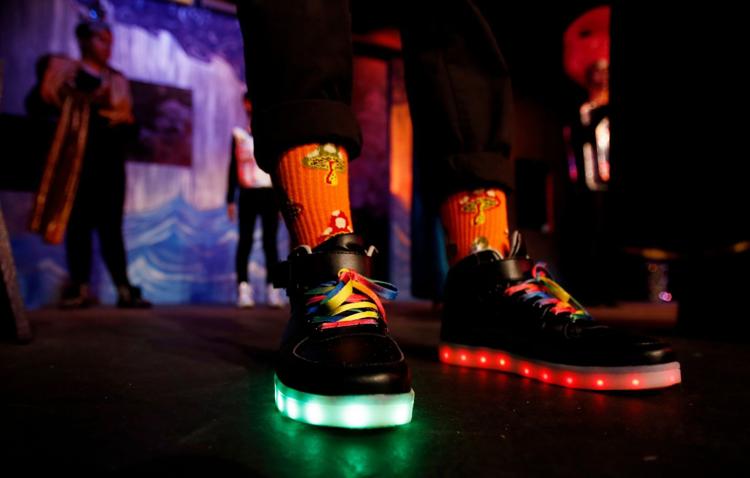 The Mikado - Sort Of ...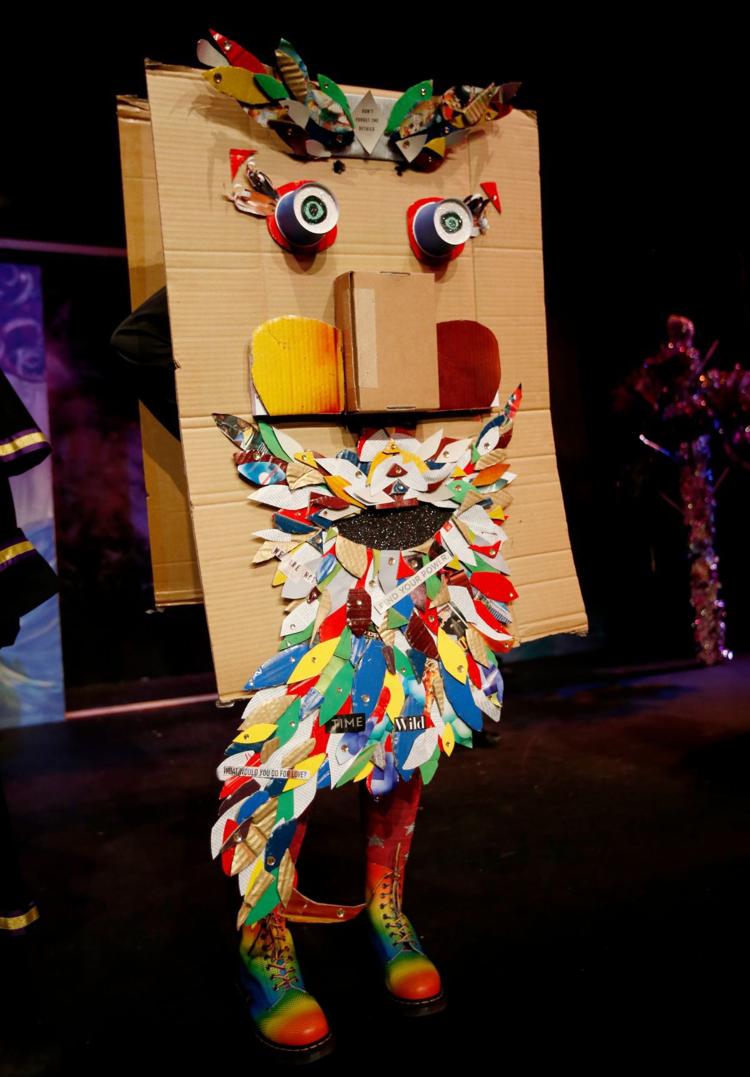 The Mikado - Sort Of ...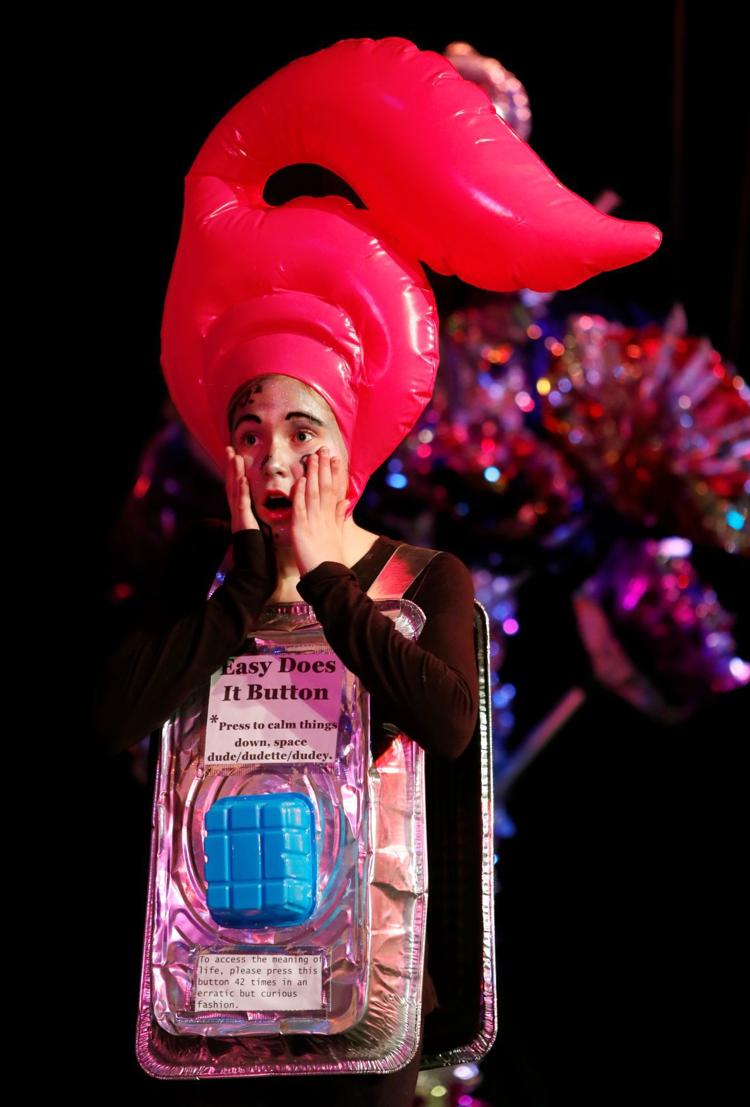 The Mikado - Sort Of ...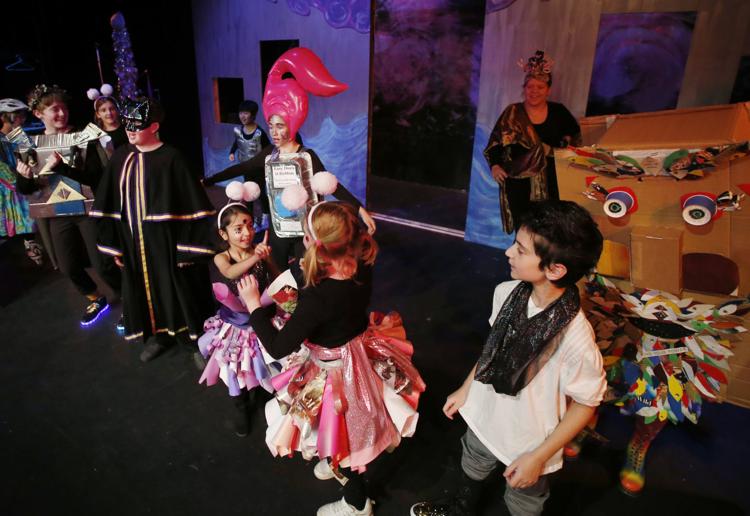 The Mikado - Sort Of ...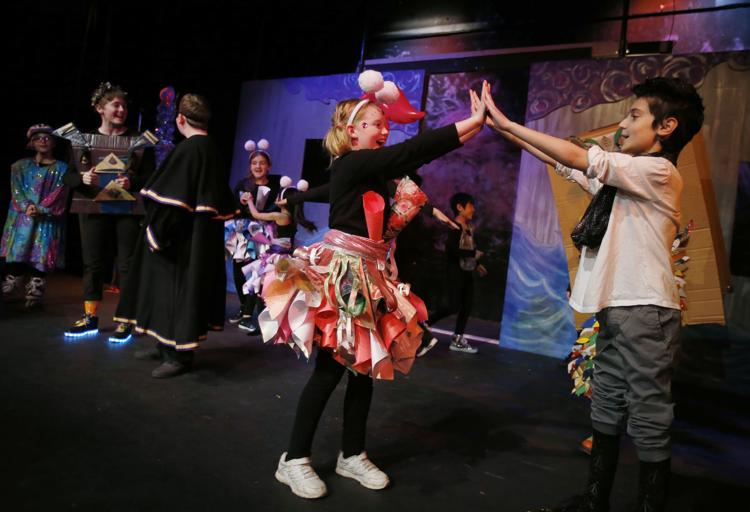 The Mikado - Sort Of ...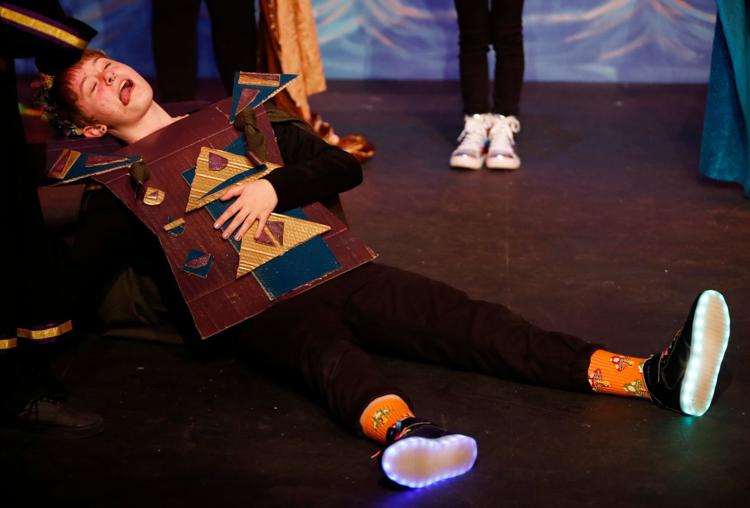 The Mikado - Sort Of ...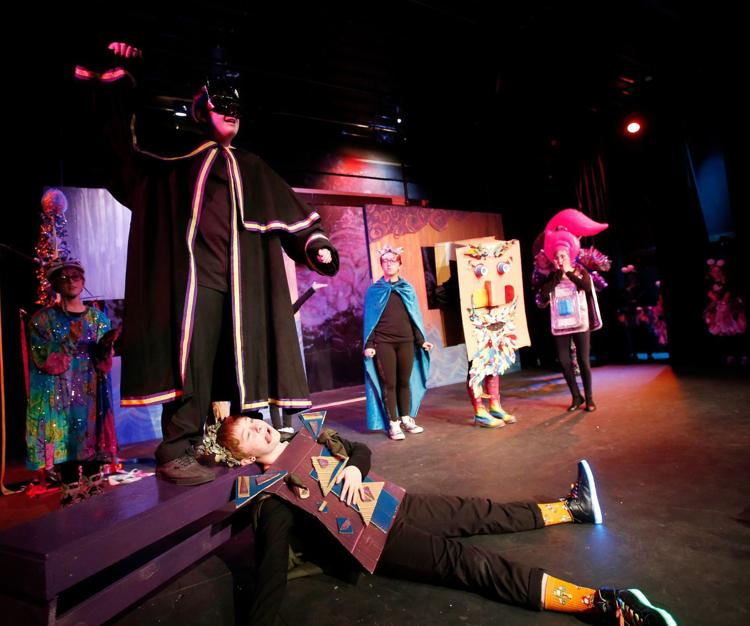 The Mikado - Sort Of ...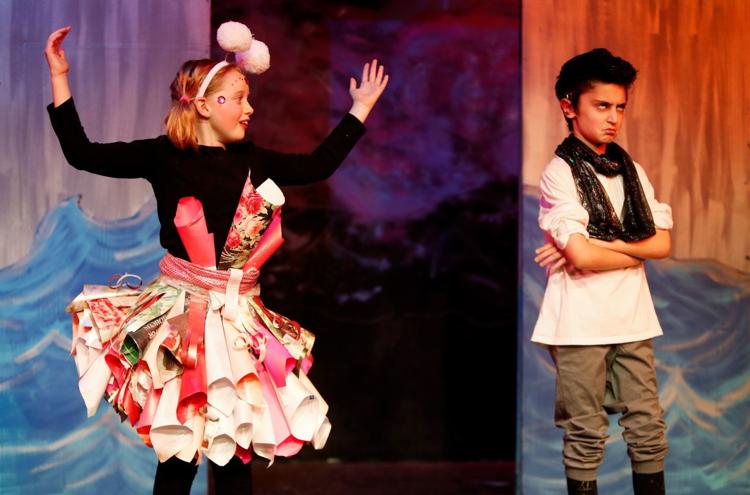 The Mikado - Sort Of ...