As the High Plains BookFest begins its three-day run Thursday, poetry fans will get the opportunity to become better acquainted with Butte poet Ed Lahey.
Lahey died in 2011 at age 75. But a last book of his poetry, "Moving On," was published this year, thanks in part to the collaboration of Great Falls author Aaron Parrett and Missoula poet Mark Gibbons. Both men, finalists for this year's High Plains Book Awards, will join a panel Thursday to discuss "Literary Butte: A Celebration."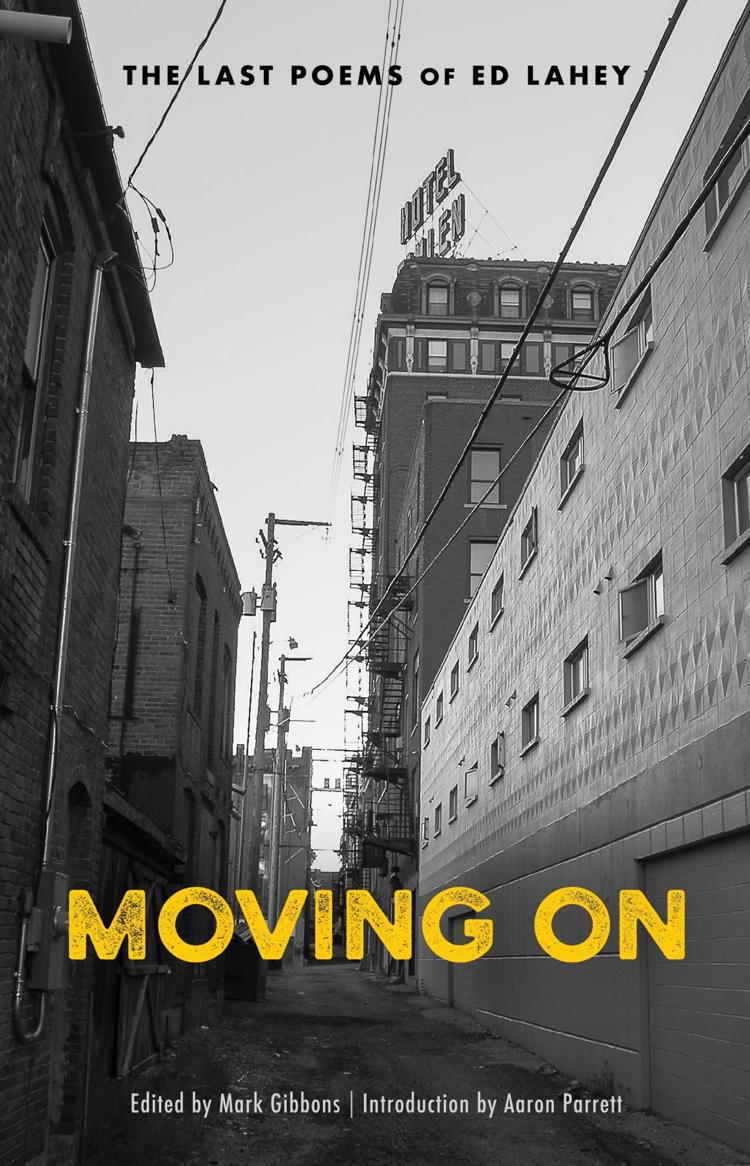 The event, at 7:30 p.m. at the Babcock Theatre in downtown Billings, is open to the public. Tickets are $10 at the door.
In addition to Parrett and Gibbons, other poets and writers who will speak about Butte literature in general, or more specifically about Lahey, include Paul Zarzyski, David Abrams, Dave Thomas, Robert Lee, Sheryl Noethe, Ed Kemmick, Peter Tolton and Russell Rowland.
Moderated presentations and readings, free and open to all, are planned as part of the book fest Thursday through Saturday at the Western Heritage Center, the Billings Public Library, the Yellowstone Art Museum and This House of Books.
In an introduction to "Moving on," Parrett described Lahey, a Butte native, this way: "Ed Lahey lived a hard life like hundreds of other men and women in Butte, but he also was a writer who gave a voice to what that life felt like — an insider's perspective, as it were."
Gibbon, in the preface, said he felt lucky to have known Lahey. Gibbon called him "a complicated and extraordinary man, maybe a genius, certainly a wonderful poet."
In an interview Parrett, a Butte native and professor of English Literature at the University of Providence in Great Falls, said that Lahey was "a working-class guy in Butte." Lahey, he said, worked around the mines, cleaning boilers, which caused him to contract manganese poisoning.
That came back to haunt Lahey later, who lived with a noticeable tremor.
He also had some issues with alcohol and mental health, Parrett said.
Lahey earned a master's degree in English from the University of Montana. He also taught American literature at UM and was a member of Richard Hugo's poetry workshop.
A compilation of Lahey's poetry, "Birds of a Feather," was published in 2005. In 2008 he received the Montana Arts Council Governor's Arts award for his lifetime work and later that year, "The Thin Air Gang," a semi-fictional memoir was published.
Parrett said that book was his introduction to Lahey. The author of "Literary Butte," Parrett ranked Lahey's book as "one of the greatest works of fiction to come out of a town that has inspired more than 40 novels."
Of "Birds of a Feather," Parrett said every poem in the 180-page book was stunning.
"What I respond to in those poems is his diction, his ability to put words together, but also the sense of the ordinary person in Butte," he said.
The fact that Lahey was well-schooled in the classics allowed him to drop little references to Socrates and Nietzsche in his writings, Parrett said. It added another layer of meaning.
"You don't need to know the references to know the power of his poems, but it enhances it," Parrett said.
In 2009, when poor health forced Lahey to move into a nursing home, his family asked Gibbon to help packing up Lahey's belongings. Gibbon grabbed all the sheets and scraps of paper he found in the apartment and stored them in boxes.
After Lahey's death, Gibbon sorted through the writings and concluded the poems Lahey had left behind were worthy of one last book. He approached Parrett, who is also executive director of the nonprofit Drumlummon Institute, which seeks to resurrect forgotten Montana literature, about publishing the book.
"I about broke my arm emailing him back," Parrett said.
A Kickstarter campaign to make the book a reality drew 66 people who pledged more than $5,500. The book was published in 2018.