Peggy R. Kelley was restless. She rarely lived in one place more than five years, and at age 80 landed in Billings where she would spend her final few years, making Billings as much of a home as anyplace.
"I think she was in search of a perfect place," said her son, Tim Hatfield, although he's not sure what drove his mother to move to small towns across the U.S. "The places that she moved to were off the beaten path pretty much … Marshall, Missouri. New Salem, North Dakota. A lot of the people she made friends with there would ask her, 'Why are you living here?'"
While living in New Salem, Kelley told a reporter "the culture of the people" is what attracted her to the area. "Hard-working, honest, and frugal."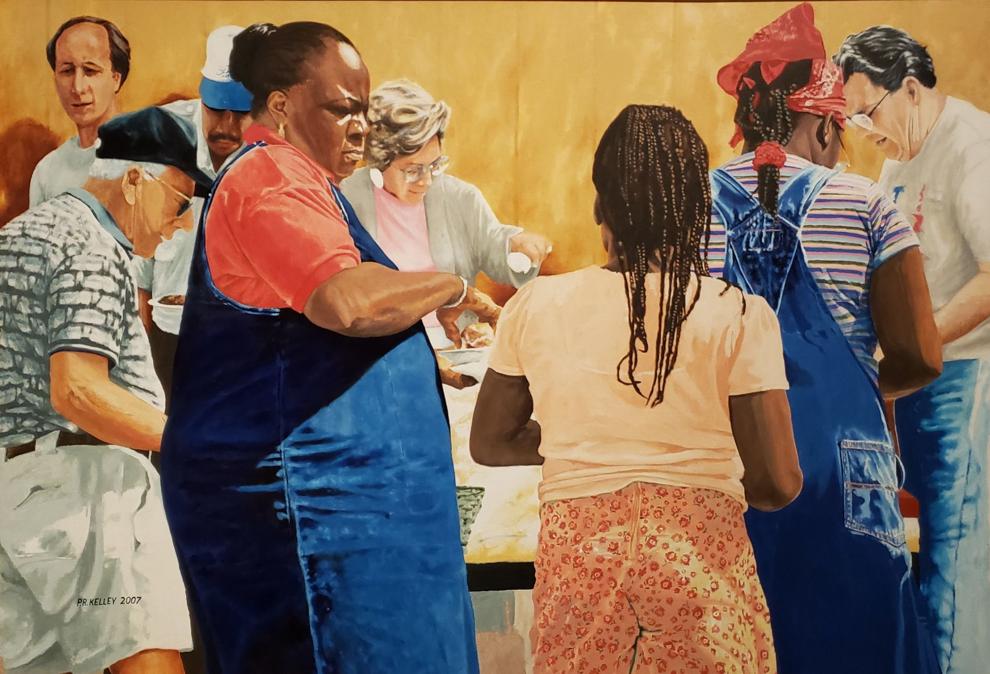 Kelley fit in with small-town America, a place she documented in large-scale oil paintings, some as realistic as the photographs she worked from. In the days of slide film, Kelley took snapshots at picnics, NASCAR races, parades and county fairs. She would project the slides upon the wall to use as reference, painting the strange habits of Americans, from their obsession with Diet Coke and Budweiser to their snack food habits. Almost all her subjects are at leisure: visor-clad tourists with cameras around their necks, people lounging by the pool, a line of pot-bellied race car fans wearing white tank tops and hats advertising TIDE detergent.
"She was driven to paint," Hatfield recalled. "There was always something on the easel in progress."
Kelley passed away in February age 82 and left her artwork to the Yellowstone Art Museum. But, the museum wasn't sure it would accept the gift.
"We started looking through it, expecting it to be a collection of really bad amateur work," said Susan Barnett, curator of the YAM. "We often have things offered that aren't appropriate for a museum."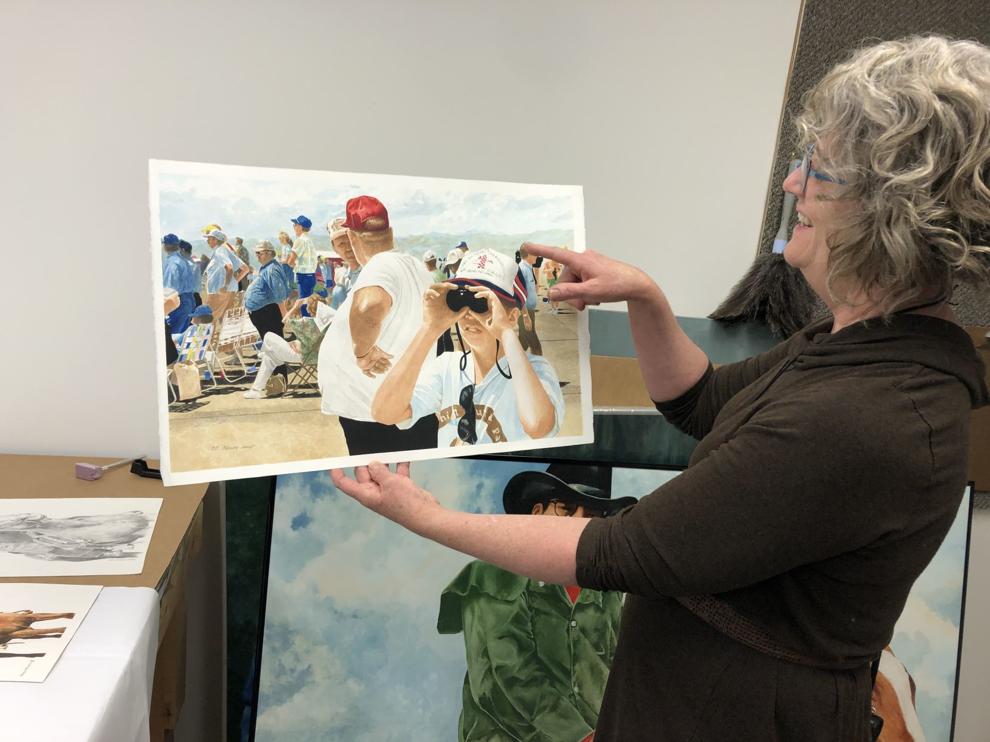 Hatfield said his legal obligation was to give the works to the YAM, as stipulated by his mother's will.
"If they did not have the legal possession of her stuff, I would have just tried to give away to family members, if they wanted anything," said Hatfield. "As far of being a relief, sometimes it's a mixed emotion. Her stuff was pretty neat."
Hatfield is one of five children, and his home in Utah is decorated with many of his mother's paintings.
"She didn't want to do art that was generally accepted by other people," Hatfield said. "She wanted to do it for herself."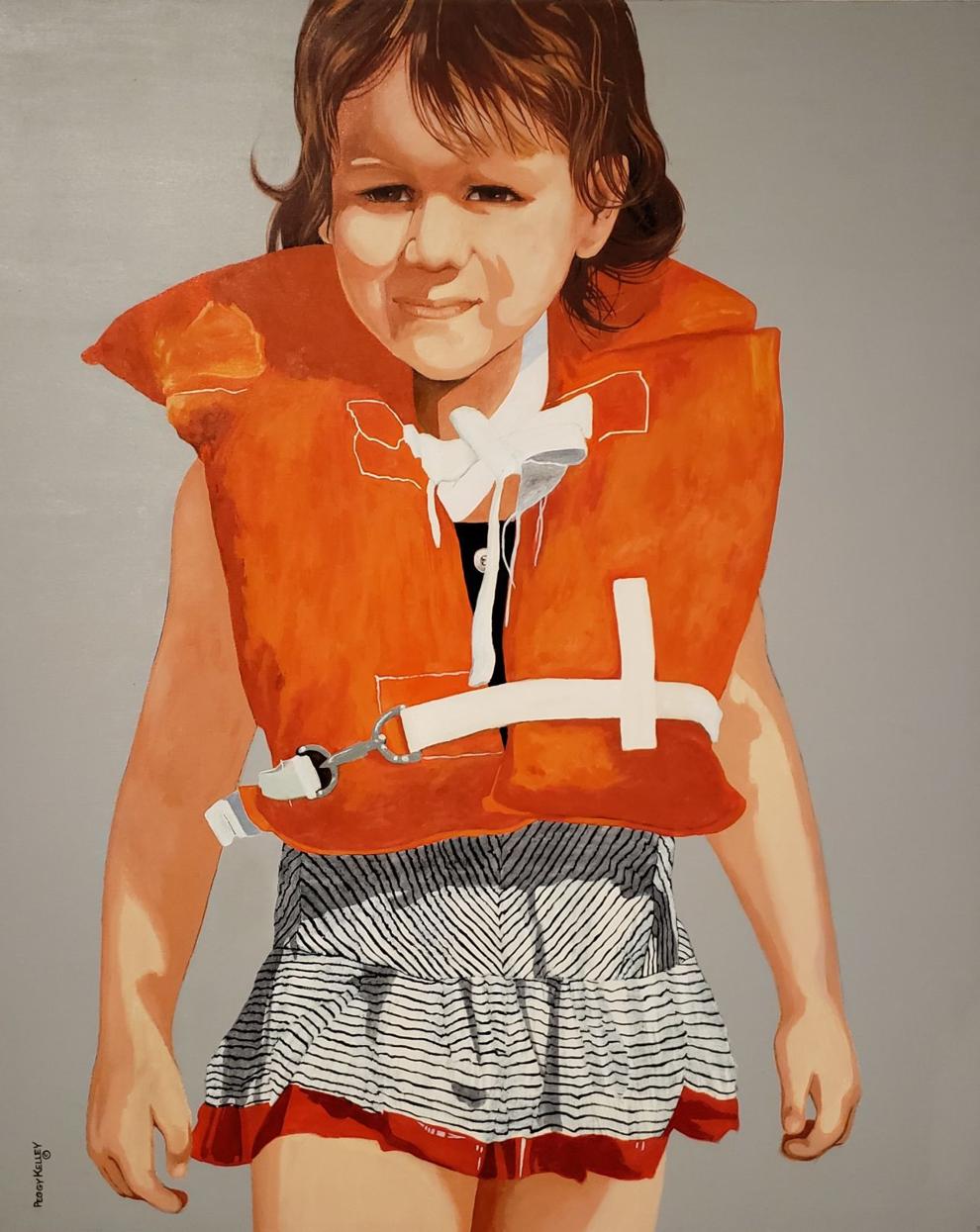 In the last few years of her life, Hatfield said boxes of artwork would show up on her children's doorsteps, and she seemed to be preparing for the end of her life, although her death was unexpected.
"She was tight-lipped about her health," Hatfield said. "She couldn't do these things as well as she used to, but she didn't slow down until the last couple years. If she needed to get up on the roof to do something, she'd have her ladder pulled out. She didn't want someone doing things for her."
After Kelley's death, Hatfield collected what artworks remained in her home and called the YAM. "There was a bit of hesitancy," he said. "Who is she? And what is this stuff?"
Barnett, curator at YAM, describes the museum's position on adding works to the permanent collection as a process of determining what belongs, which can be subjective.
"Ideally, it is work that somehow reflects the world around it, the culture around it, and that will have relevance for more than a few years," Barnett said.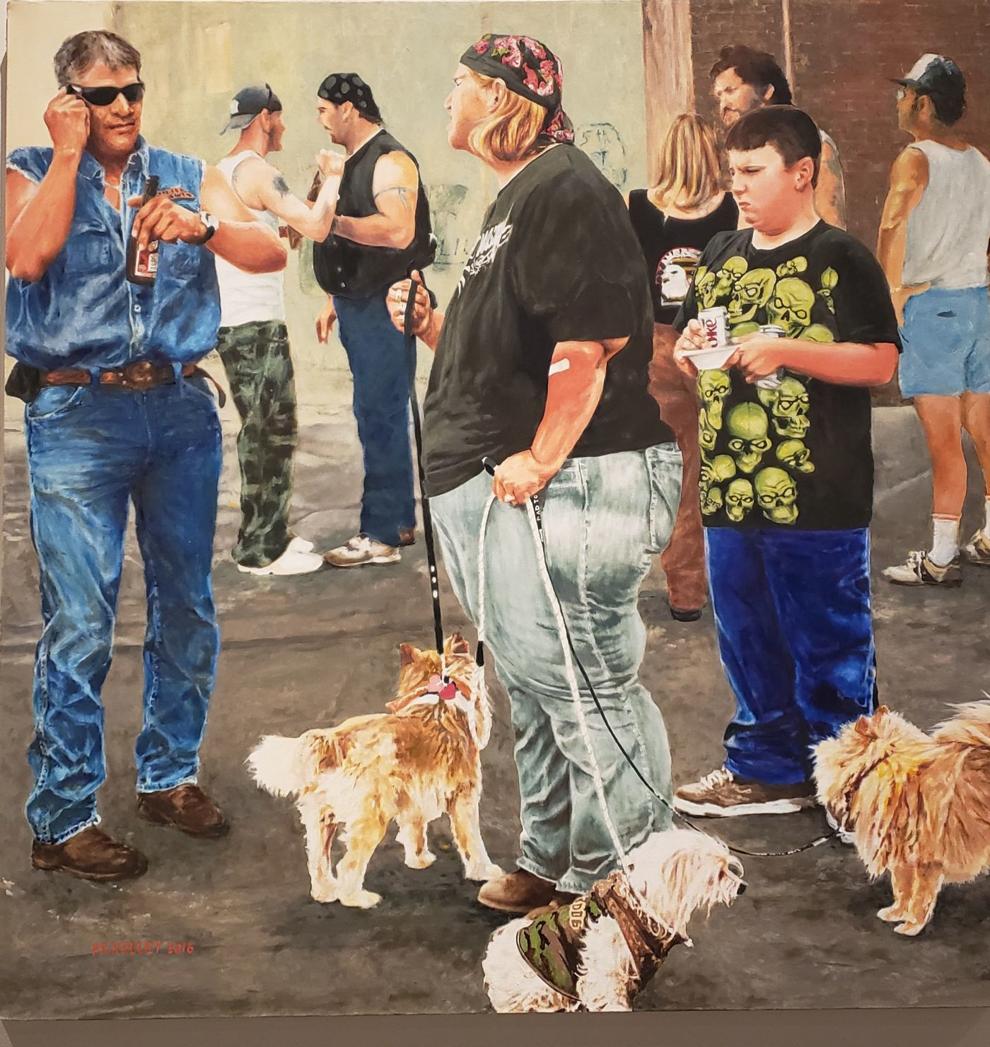 Museum guidelines state the works must be regional, but that definition is also subjective. 
"Rather than defining a certain region, we tend to think about work that reflects the culture of the West," Barnett said. "It's work that our public can engage with and work that can tell a multitude of stories and work that reflects back on our culture that helps us see ourselves as we are and as we were over time."
The museum is considering approximately 60 of Kelley's paintings, drawings, and reference materials to add to the collection, according to Barnett. Thirty-one works were approved by committee for accession, and the remainder will be added to the museum's archives. After the committee makes its final recommendation, it will go to the board for approval.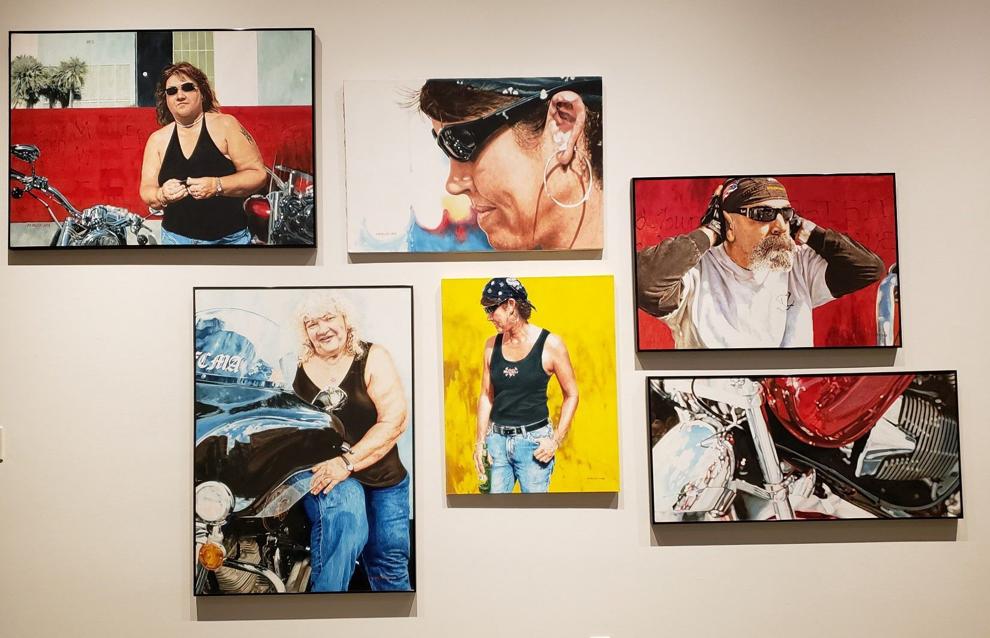 A few works will be kept for the museum's annual art auction, and some will be destroyed. "There were a few that were incomplete works or really weak early works that we thought the right thing to do with them was to not let them go into the world," Barnett said.
A painter's life
Kelley's first exhibition was during a juried art show in Sedona in 1996, according to her resume. Her work was displayed at various competitions and juried shows in Florida, Missouri, Kansas, Wisconsin, Colorado, Idaho, Illinois, Maryland, Texas, Louisiana, and North Dakota.
In her artist statement, Kelley described impressionists as her heroes, painters she looked up to in the 1970s when she began incorporating color, design, and a "loose bold style" into her painting.
In the early 1980s, she began to practice photorealism in painting, a technique she described as keeping edges between objects precise while also applying an impressionistic style she was so fond of.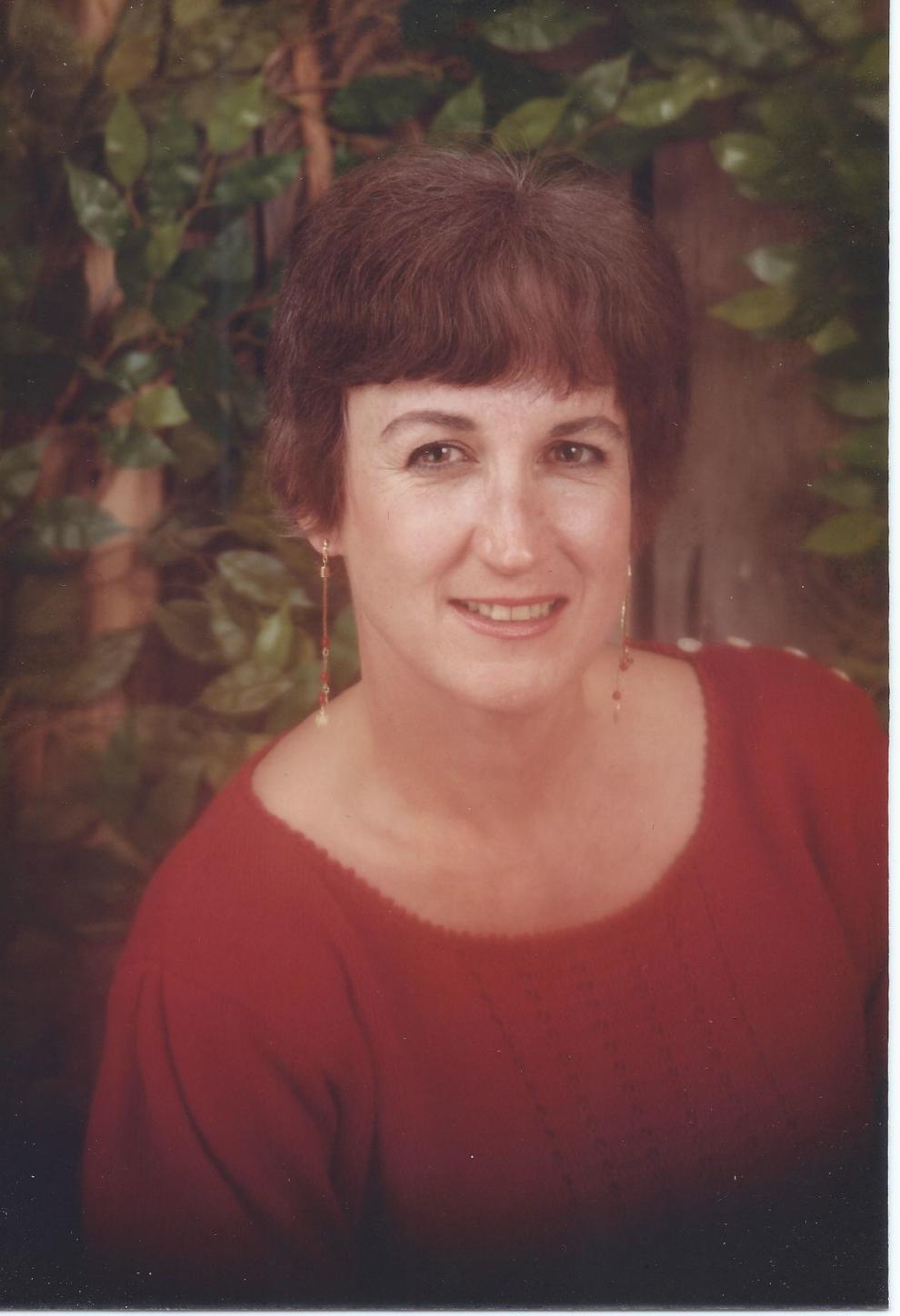 "My studies and experiences added other dimensions to who I am now and how I approach my life," Kelley described, crediting painters Ron Kleeman, Tom Blackwell, Robert Bechtle, and other photorealists in addition to television and movies that influenced her artwork.
Kelley wanted to grow through her experiences and produce a body of work that showcased an increasingly higher level of talent. She did not take commissioned work, something she made clear in her artist's statement.
"She took it real seriously, and she really was hard on herself to do the best she could," her son, Hatfield, described. "It was probably the most important thing that she had going on."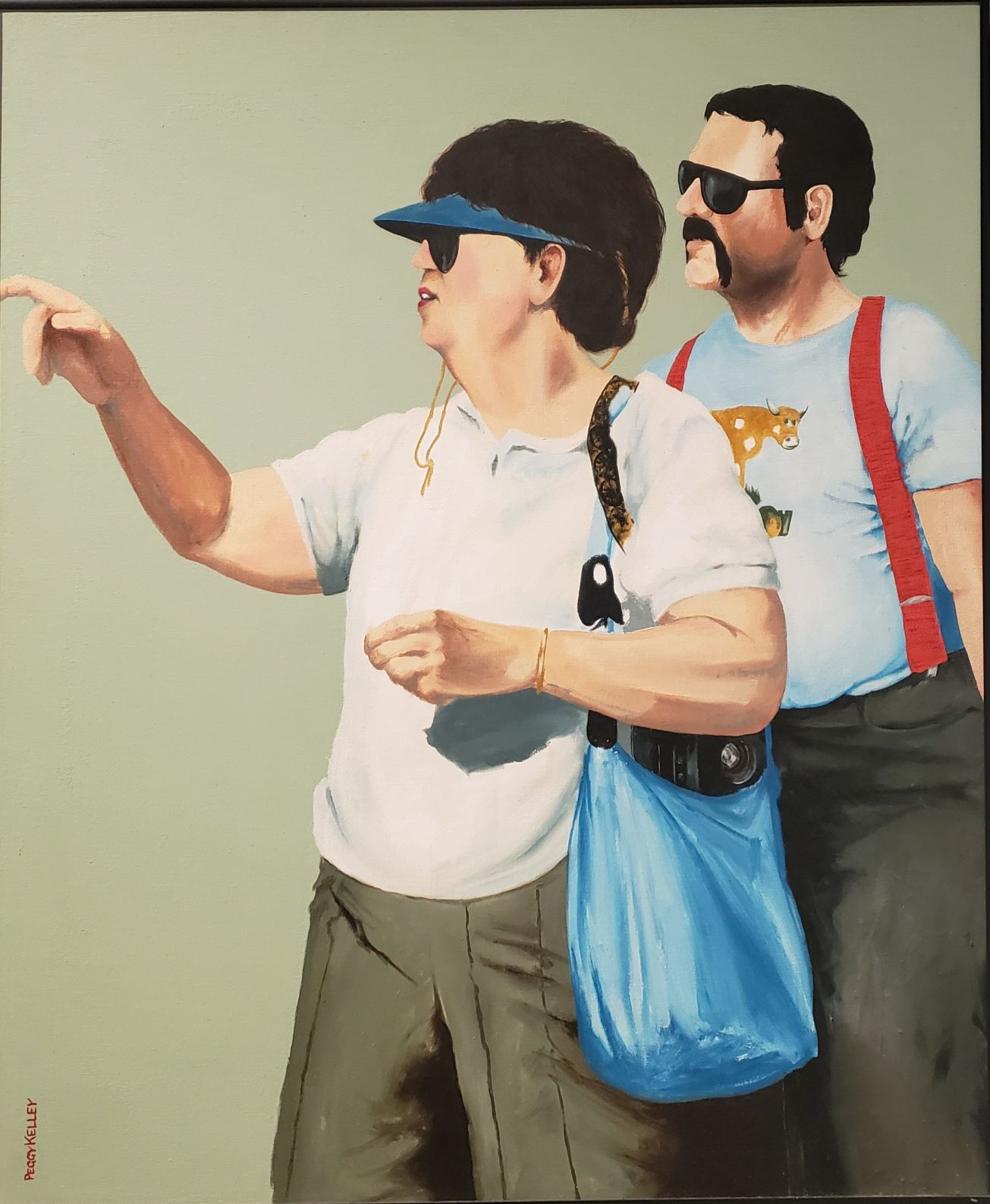 Yet, Kelley had a wide range of interests. She studied at universities in West Virginia, Arizona, North Carolina, and Florida and earned a degree in 1970 from Florida Atlantic University. She returned to school a decade later, where she obtained a bachelor's degree in industrial engineering and began working in the aerospace industry.
She came to Montana in 2013, first settling in Bozeman, and then Billings in September, 2015. Her son said she became disillusioned with Bozeman quickly, and found it too expensive to live there.
"She had to watch her living expenses," said Hatfield, knowing her artistic career wasn't a huge money-maker. "I think she went to Billings with the theory that was it. And I really think that the YAM was a draw for her."
Art of the everyday
In Kelley's works, she had the ability to see people at their everyday best, and she seemed to have a social life that played out in photographs and paintings.
"She had friends, but she was more loner than gregarious social person," Hatfield described.
In her self-portrait, Kelley is causally bent forward, a Coors Light in one hand, prayer beads dangling from her neck and a mood ring on her finger.
"She wanted to portray herself as an everyman," said Barnett. "She's going to the NASCAR races, hanging out with the bikers, there she is with her Coors Light."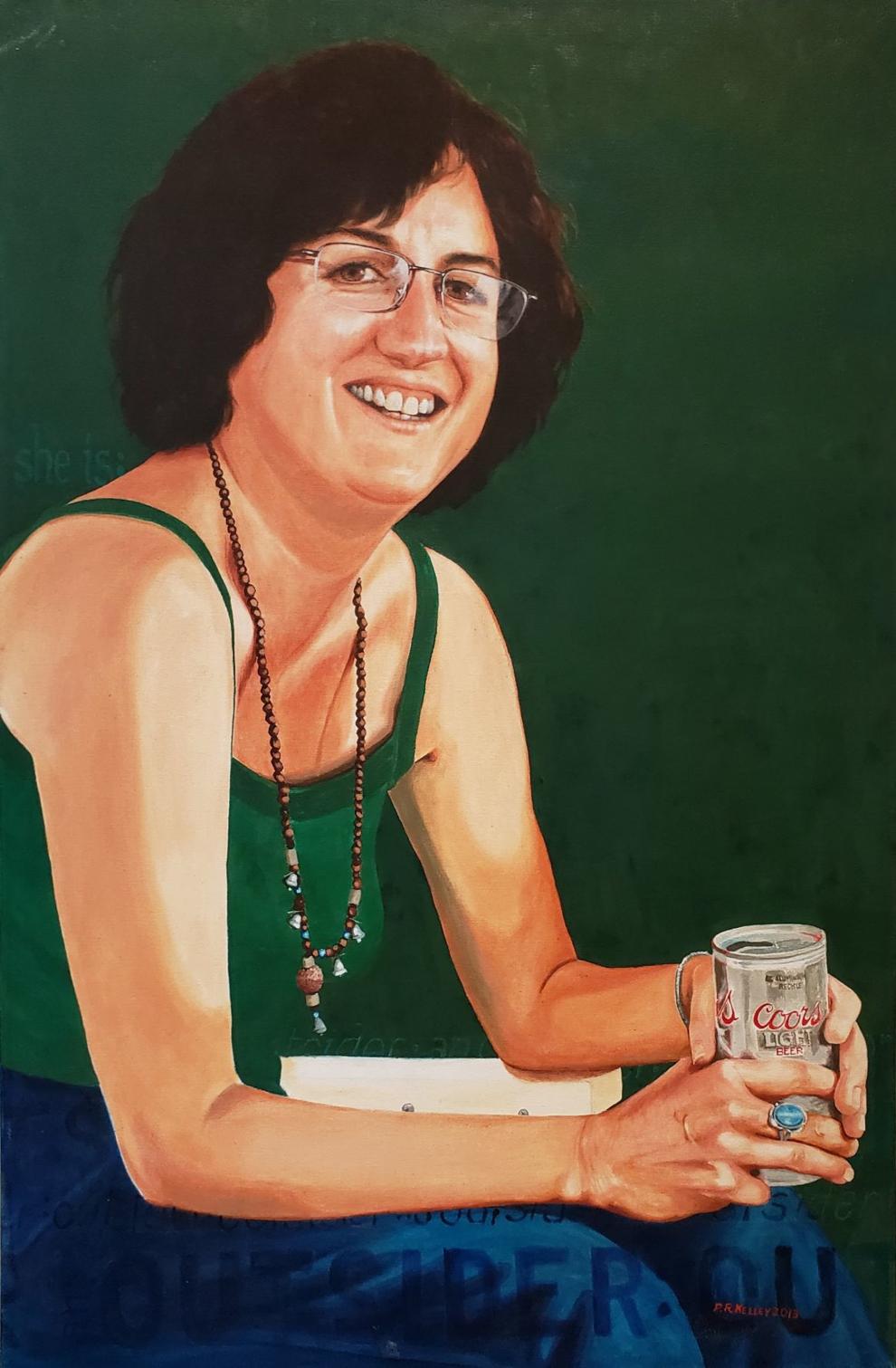 The portrait also refers to a website, outsiderart.com, a URL that is painted into the background of the painting and replicated in various sections.
"She was really interested in drilling into the ordinary people going to ordinary events in small communities," said Barnett, who found Kelley's artwork to be more and more appealing the longer she sat with it.
Kelley captured moments in time, a snapshot of something that wasn't composed – possibly a throwaway image, and spent quite a good deal of time creating large-scale paintings from these not very thoughtfully composed images.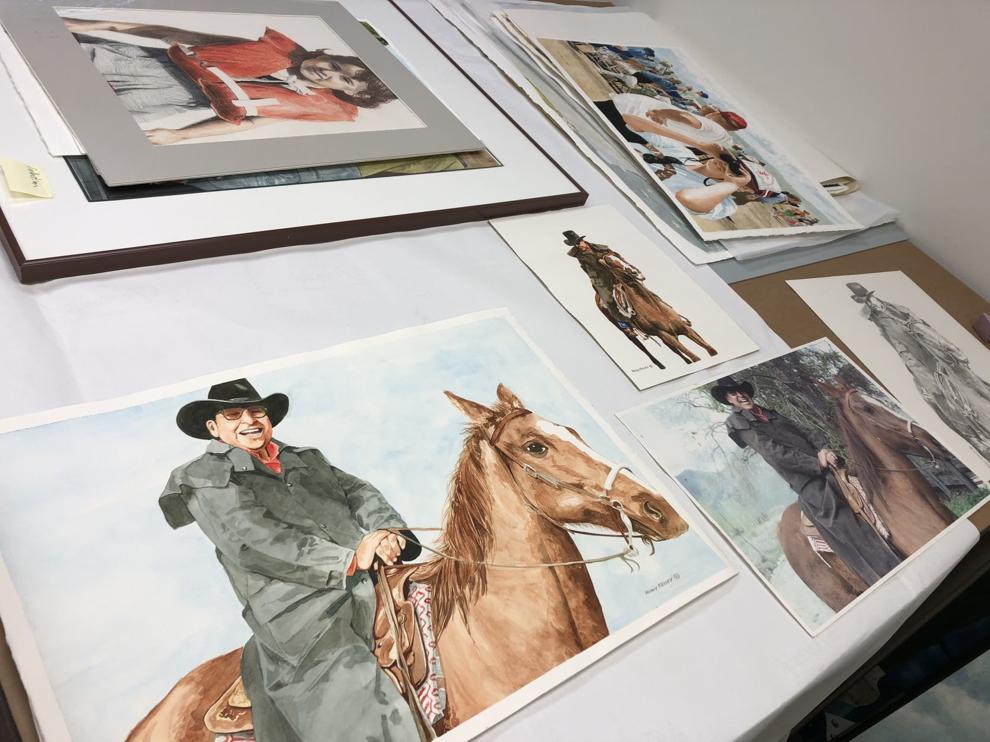 "So many of these, you are not sure of them at first, and they just grow on you," said Barnett. "Our visitors absolutely love it. I think they are fascinated by the photorealism of it and also the randomness of it, but also the details that Peggy chose to portray."
From these images, probably captured in the late 1980s to 1990s, Kelley found a slice of everyday American life. In people's hands are cameras, not cell phones. Around their waists, fanny packs worn without irony, an unflattering tube-top and high-waist Lee jeans covering oversized thighs.
Her son recalls Kelley as a unique person. "What was coming out of her head wasn't someone else's ideas. I think she really liked people in their average scenes."
---
Photos: Works by Peggy R. Kelley
Photos: The Photorealism of Peggy R. Kelley
"Hello" by Peggy R. Kelley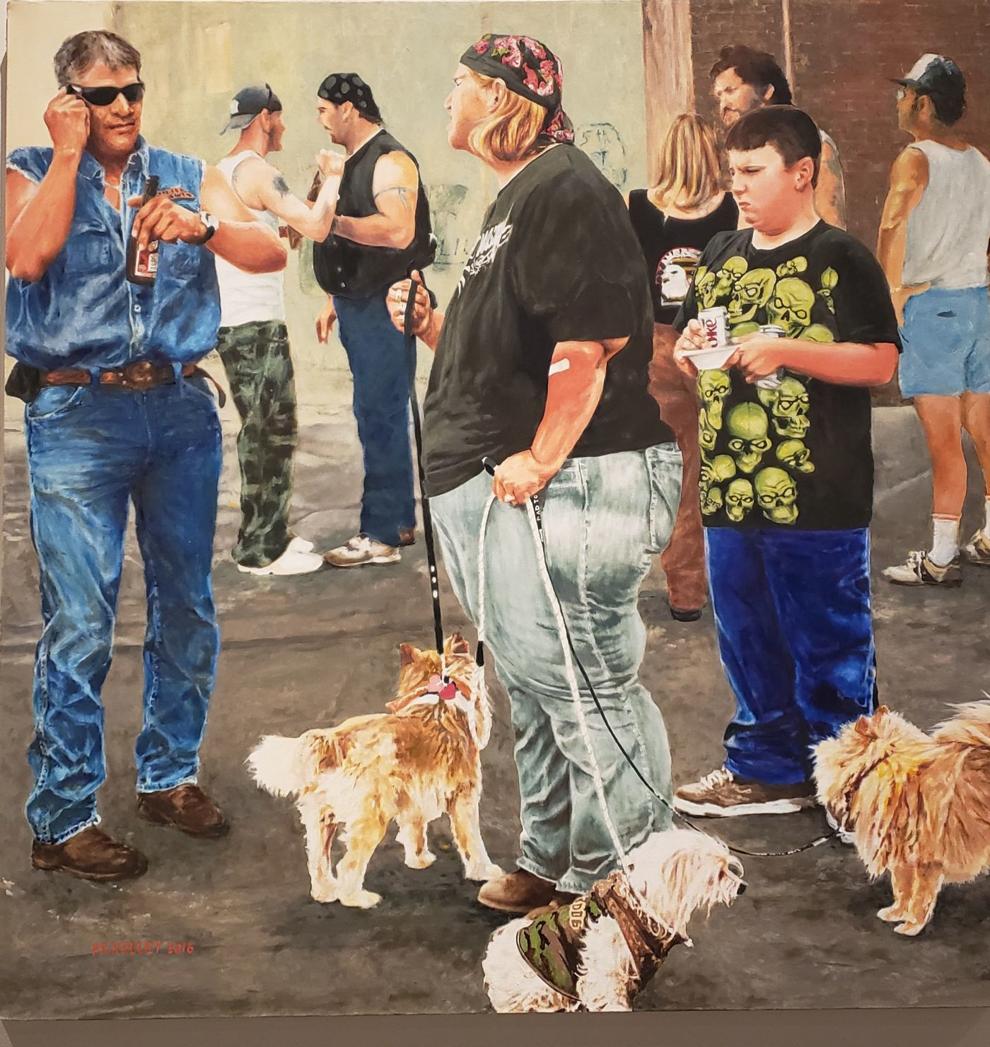 Peggy R. Kelley, "Vacation No. 4"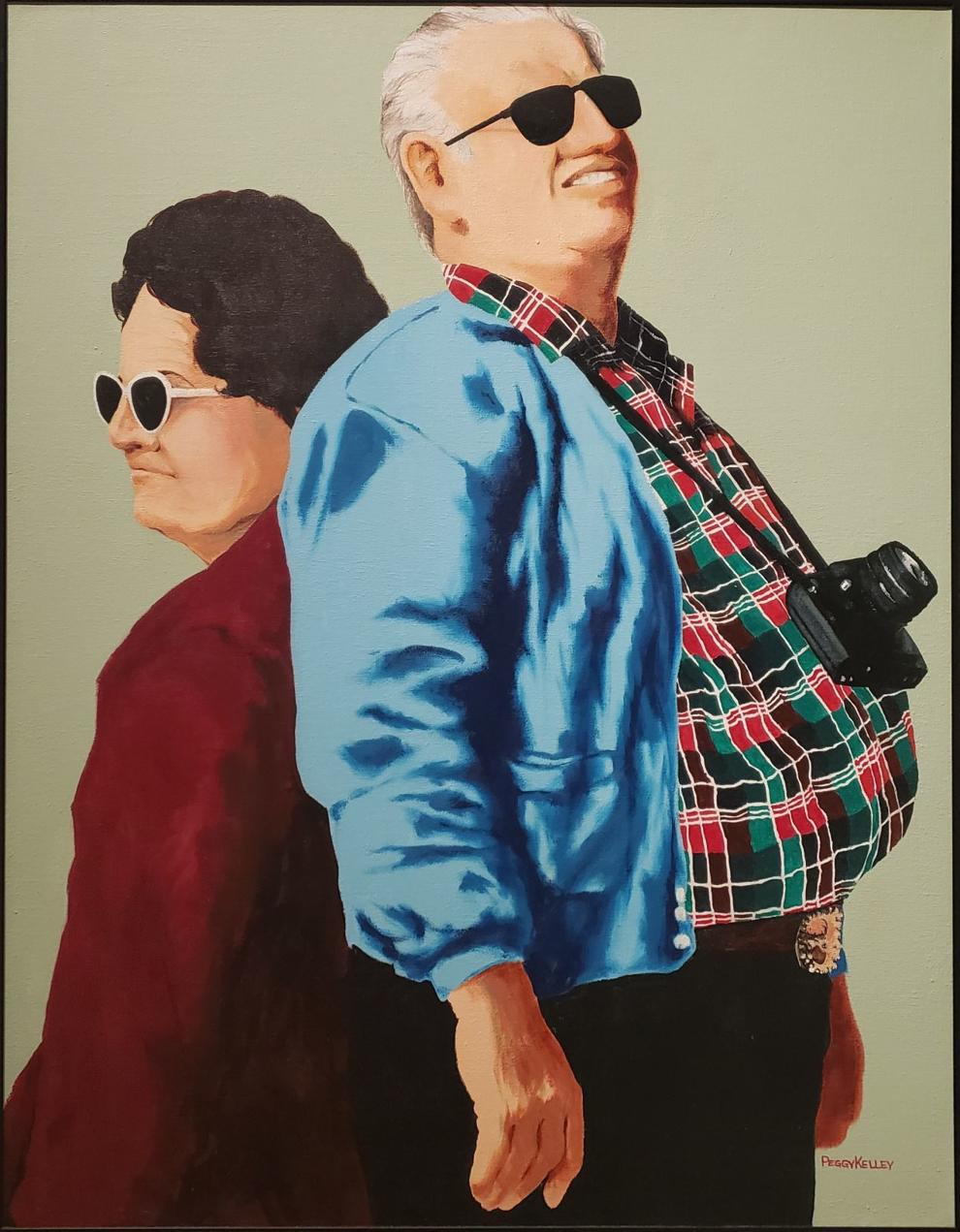 Peggy R. Kelley, "Vacation No. 1"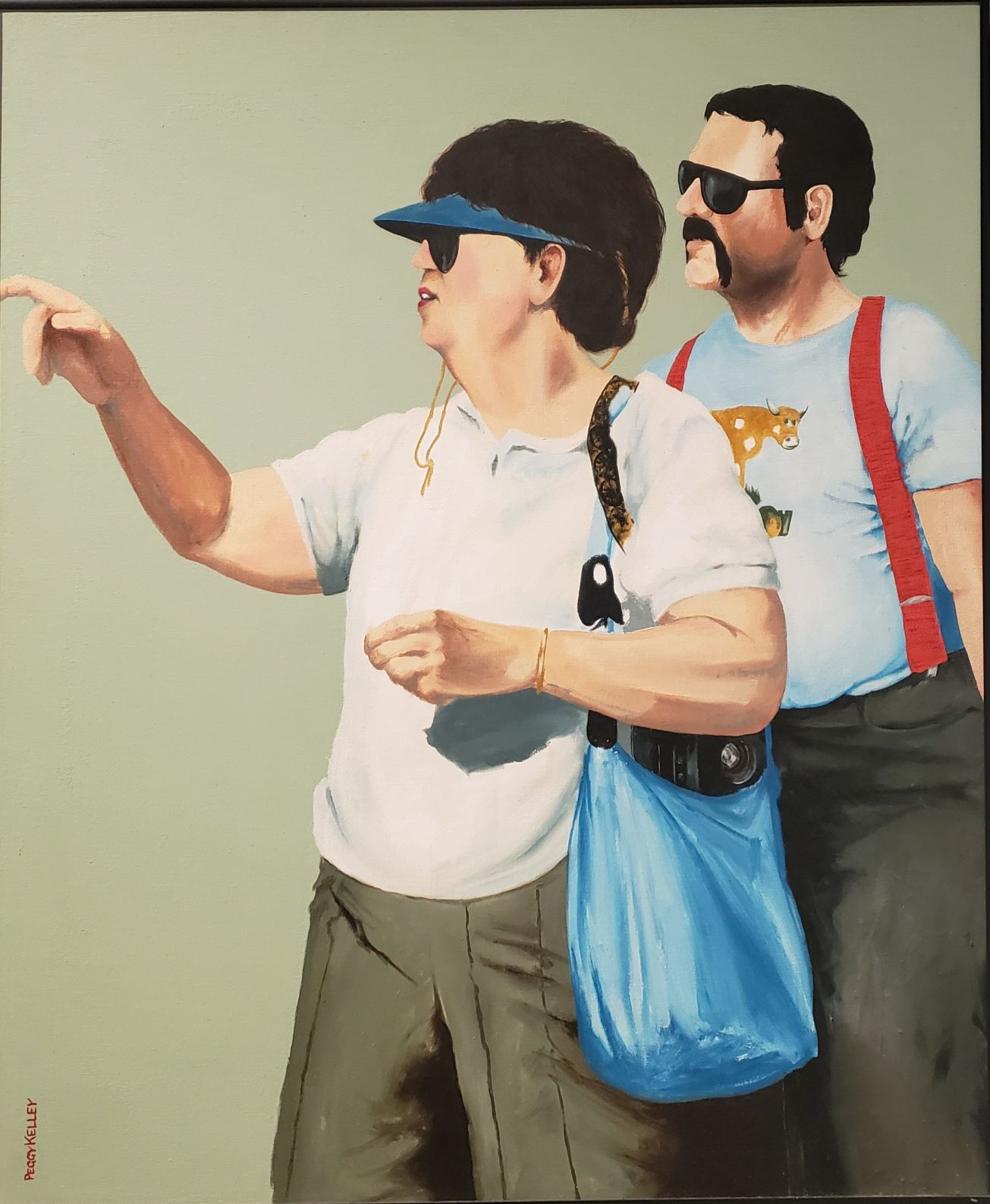 "Choices" by Peggy R. Kelley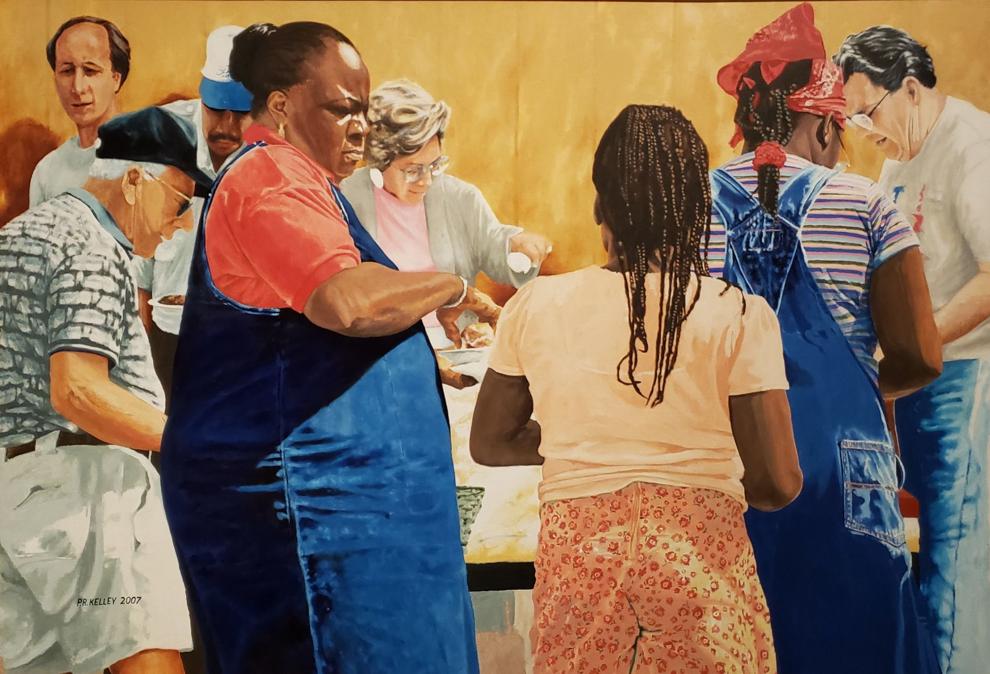 "Greed Sickness" by Peggy R. Kelley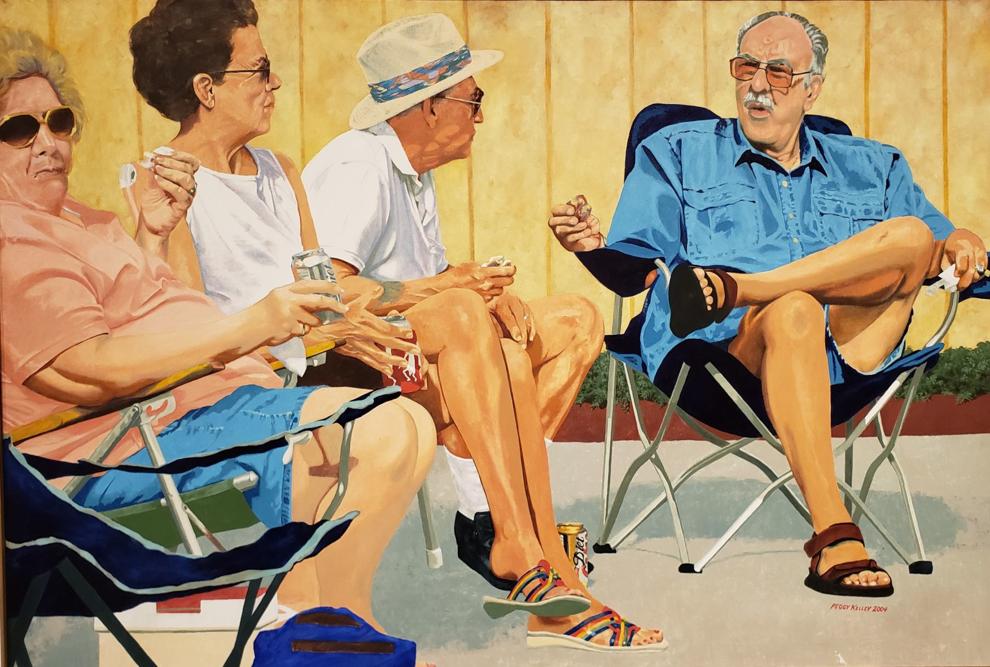 Yellowstone Art Museum's Murdoch Gallery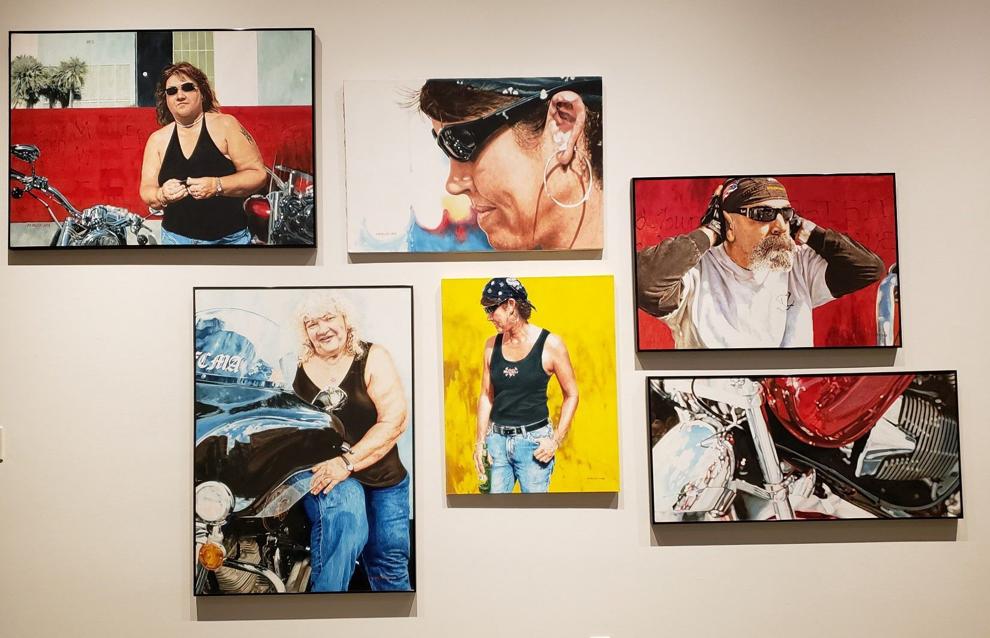 Susan Barnett, YAM curator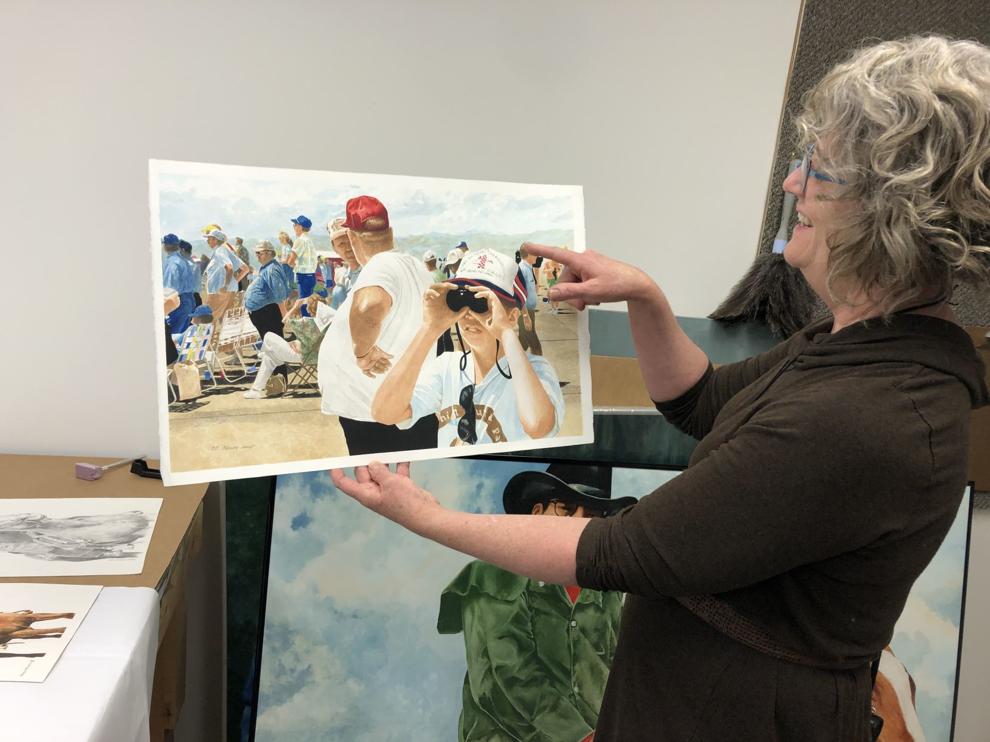 Peggy R. Kelley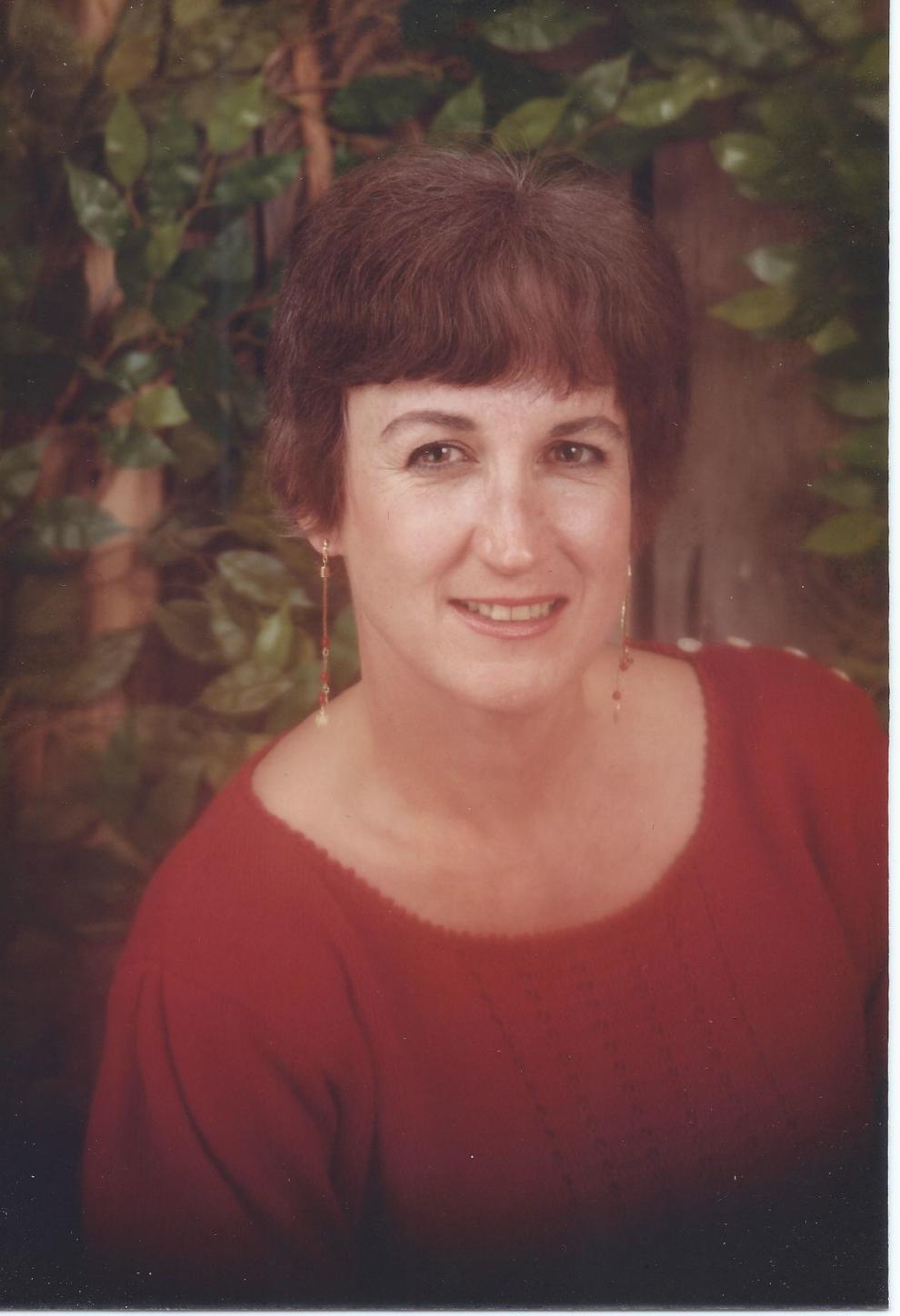 Works by Peggy Kelley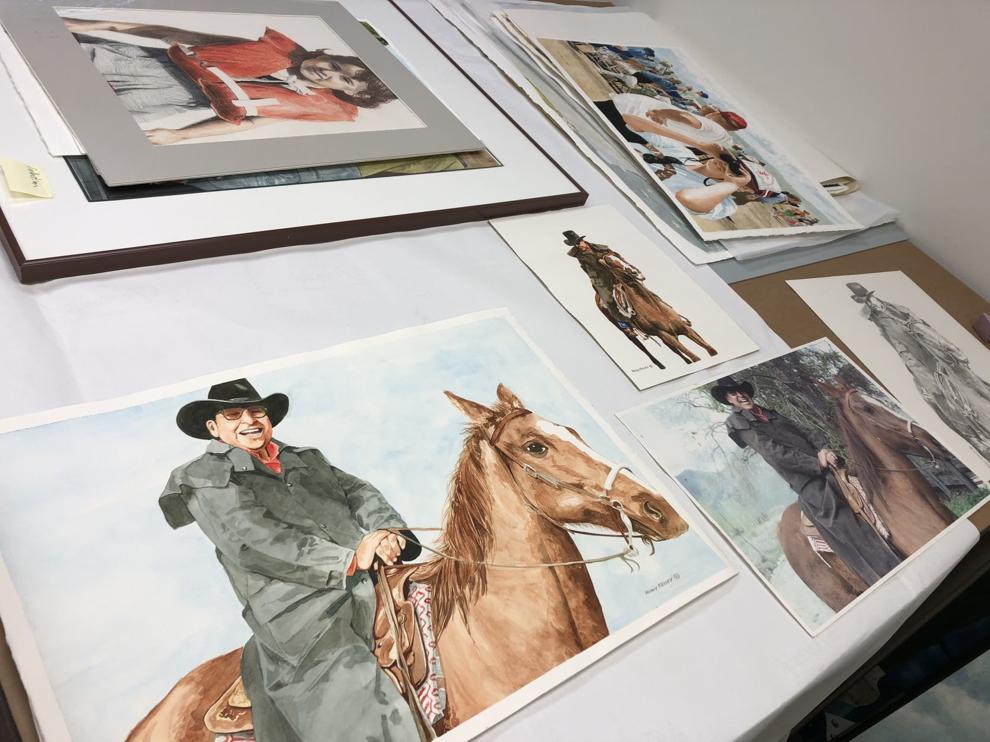 Peggy R. Kelley self-portrait, 2013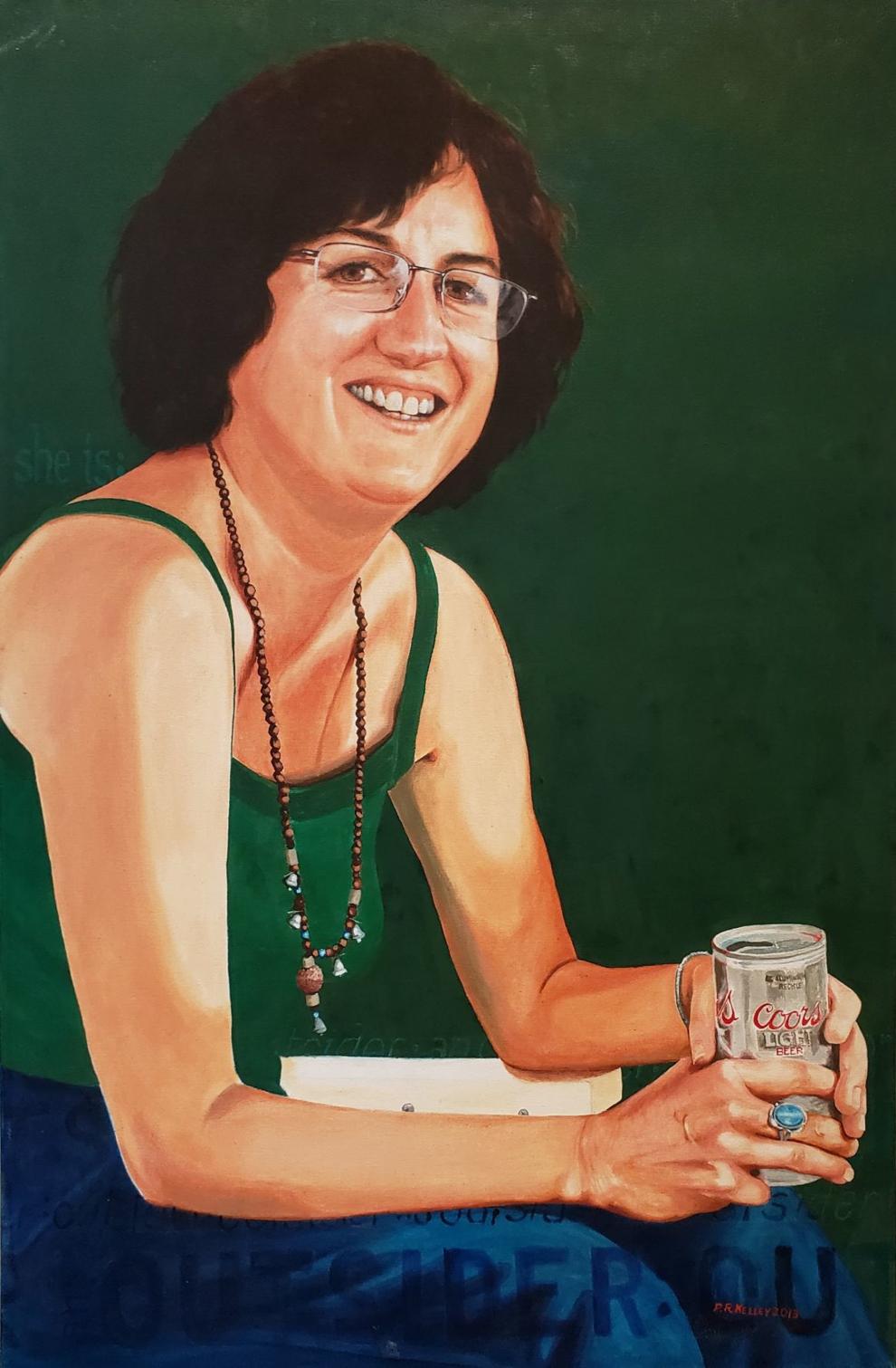 Portrait of Julia Wagner, pastels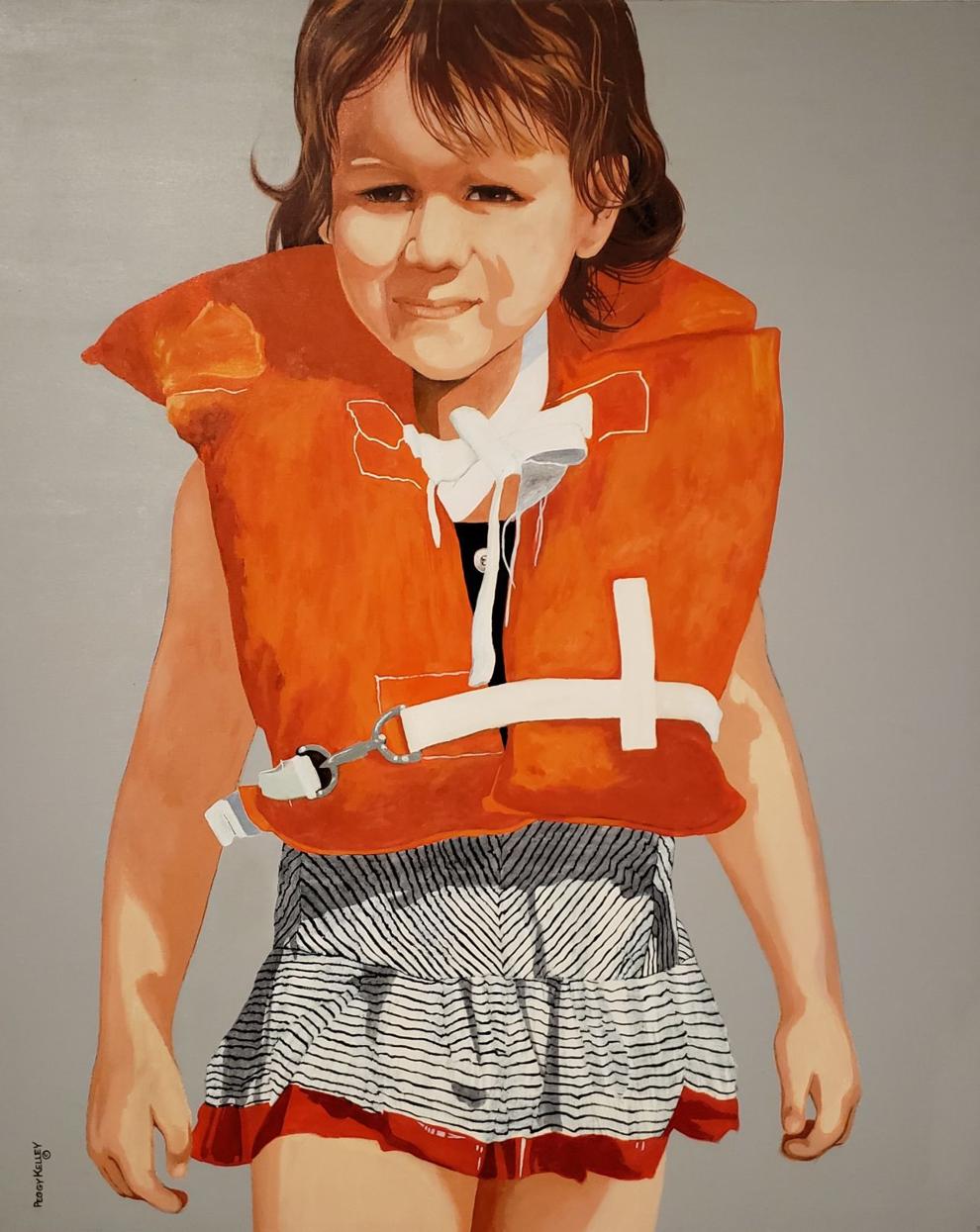 Portrait of Julia Wagner, graphite
Portrait of Julia Wagner, watercolor