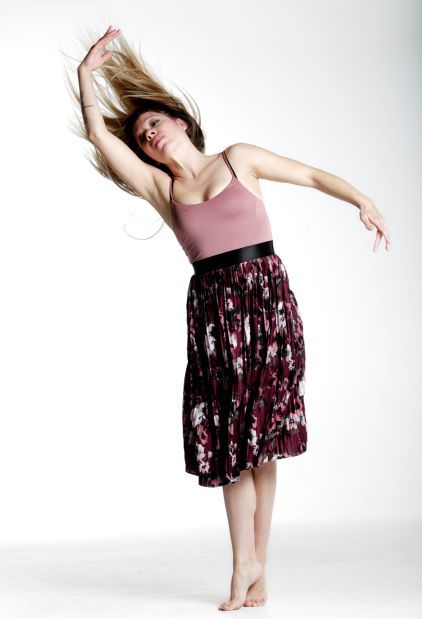 Ricki Lu Feeley and Julia Marble are putting together a curriculum to start a performing arts preschool this fall at Modern Dance Center, 701 Daniel St.
Geared to children between the ages of 3 and 5, Creative Foundations will offer instruction in creative movement, music, poetry, language, dance and art. Feeley, who founded Terpsichore Dance Company and earned a degree in dance from the University of Montana, has been interested in starting a pre-K movement-based program since her college days.
At UM, she developed classes for the developed disable community which led her to study the healing aspects of dance. Feeley also worked for 12 years as an aide and group home manager for children with disabilities.
"Instead of just performing arts, we wanted to include all of the fine arts in our program," Feeley said. "Movement is going to be one of the foundations because creative movement is important for growth and development."
Marble graduated from the National Academy of the Arts high school in Illinois and studied at Cornish Institute of the Allied Arts in Seattle. She studied to be a professional dancer and instructor and performed and studied in New York. She is the director of the Montana Dance Center and co-director of the School of Classical Ballet. She and Feeley co-founded Motion Arts Dance Company in 2012.
Classes have been moved to start on Oct. 3. Students must be 3 years old and potty trained by then The fall program, which runs through Dec. 21, offers classes from 10 a.m. to noon on Tuesdays and Thursdays. Feeley said she needs a minimum of four students to sign up in order to hold the classes. A second session will run Feb. 6- April 26.