Photos: Kanye West hosts 'Sunday Service' in Cody, Wyo.
Kanye West attracted thousands of people to a free "Sunday Service" in Cody, Wyoming, this weekend that included an 80-person choral group.
The service, held at the Robbie Powwow Garden outside The Buffalo Bill Center of the West, lasted about an hour. Kanye, seen in the choir in a yellow hoodie, sang with the choir and briefly performed on drums.
The Cody Enterprise reported West was recently connected to the purchase of Monster Lake Ranch south of Cody, which has been renamed "West Lake."
Choir Director Jason White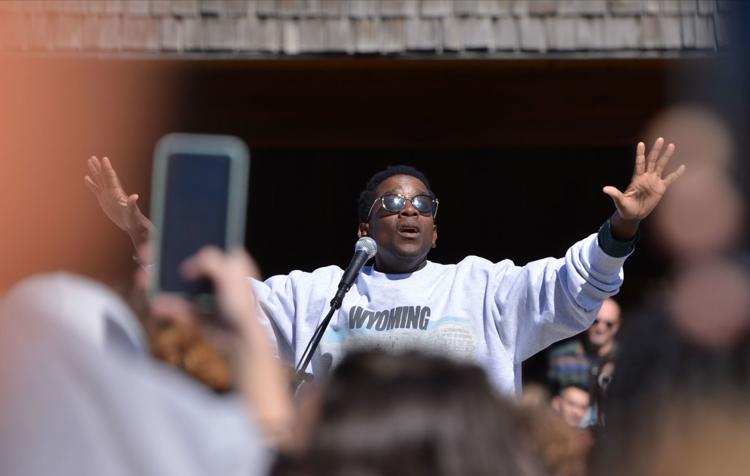 Kanye West's Sunday Service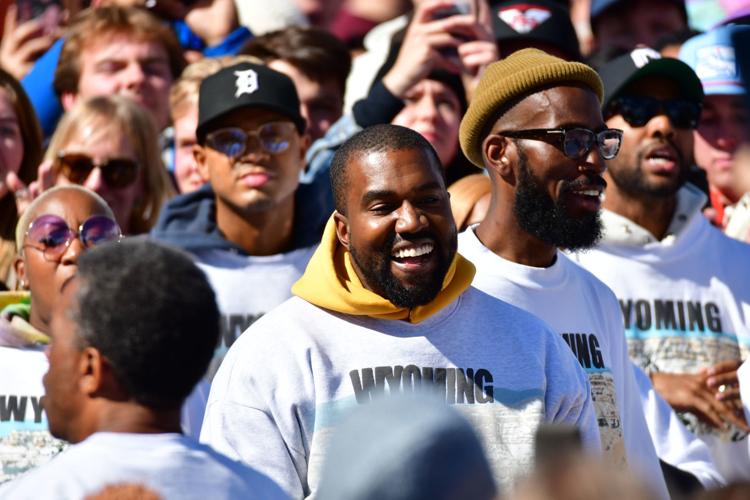 Kanye West in Cody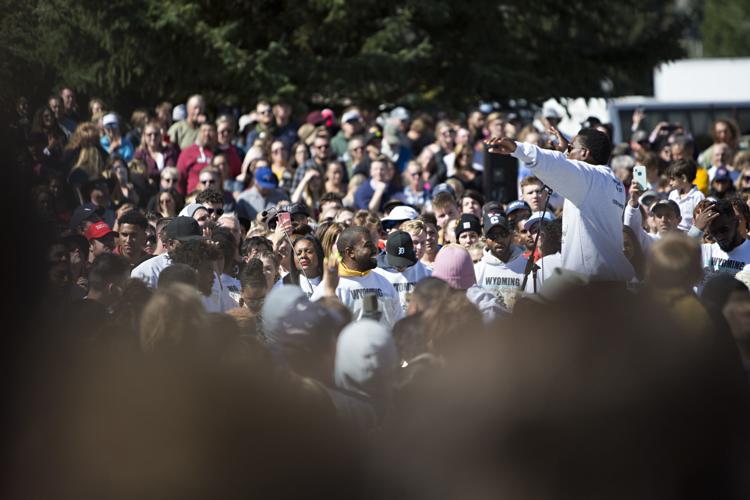 Crowds at Kanye's Sunday Service in Cody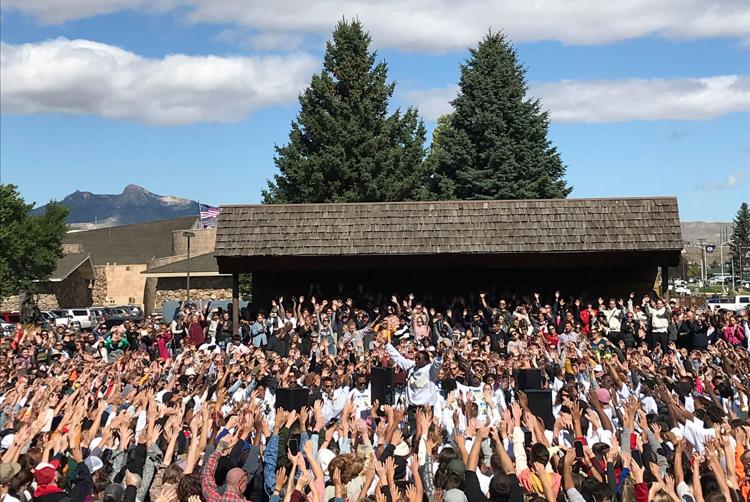 Choir Director Jason White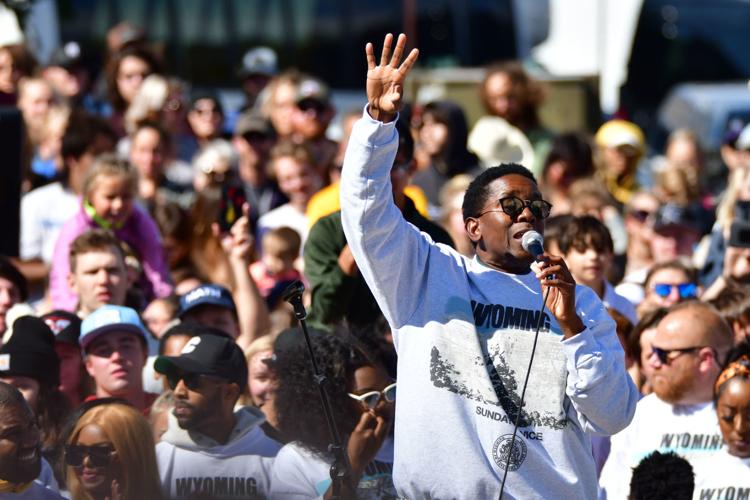 Kanye West's Sunday Service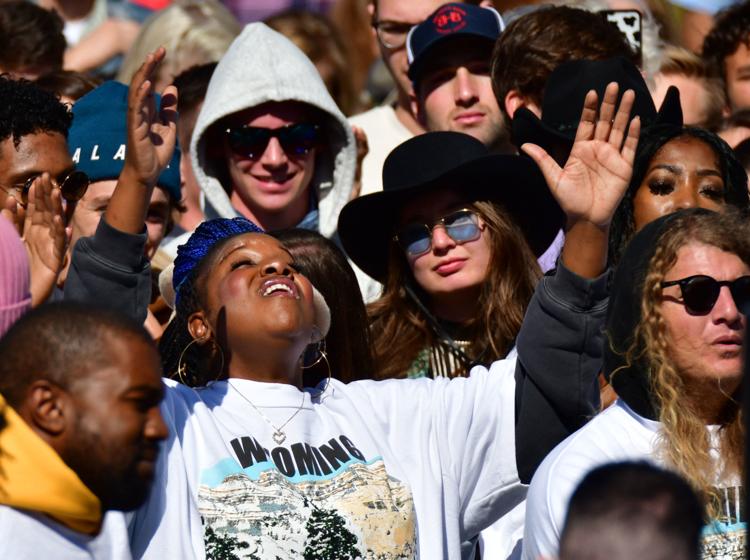 Kanye West in Cody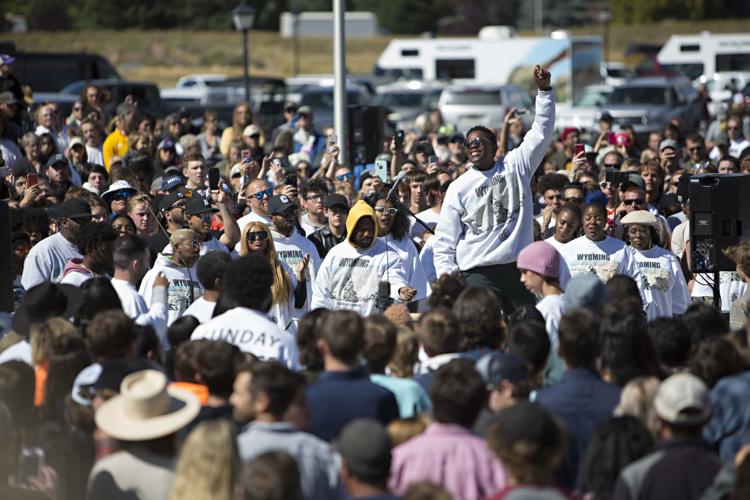 Kanye West in Cody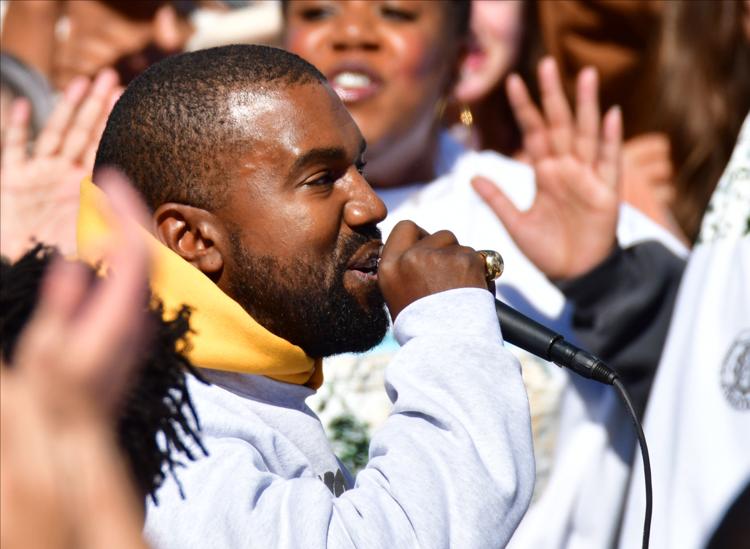 Kanye West in Cody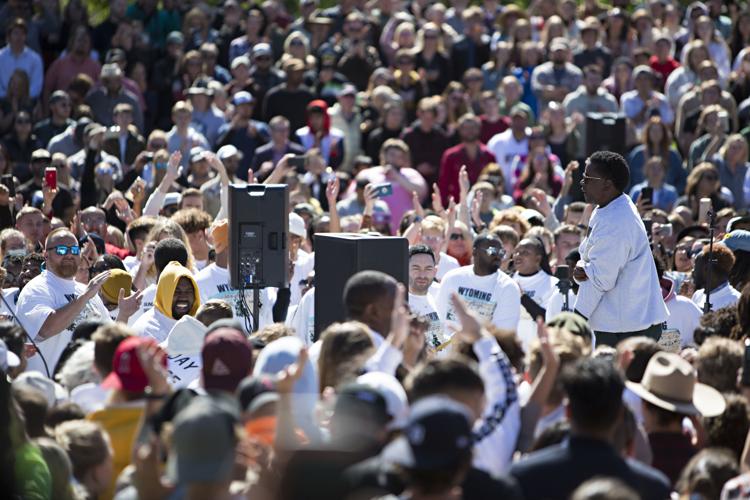 Crowds at Kanye's Sunday Service in Cody

Choir Director Jason White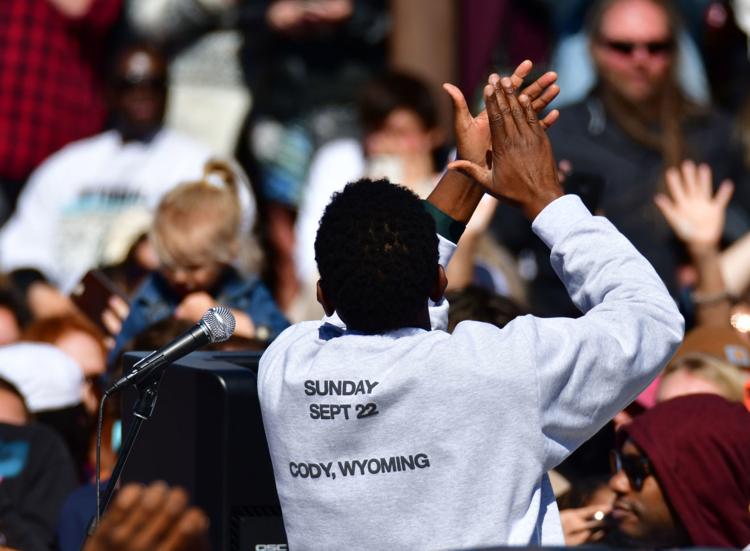 Kanye West in Cody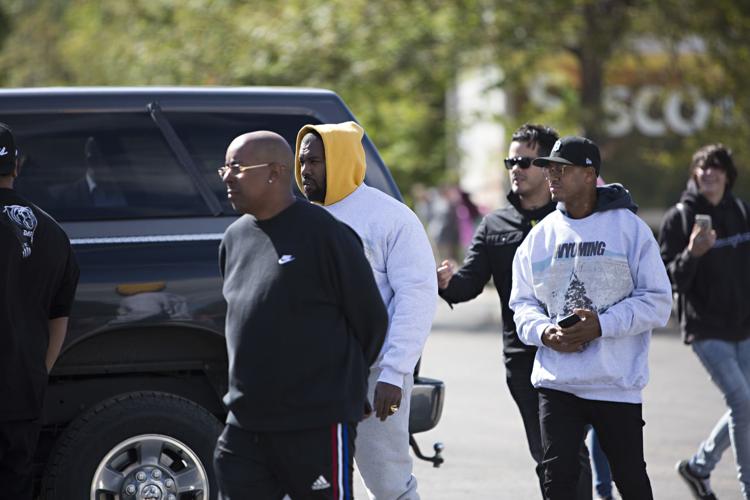 Choir members during Sunday Service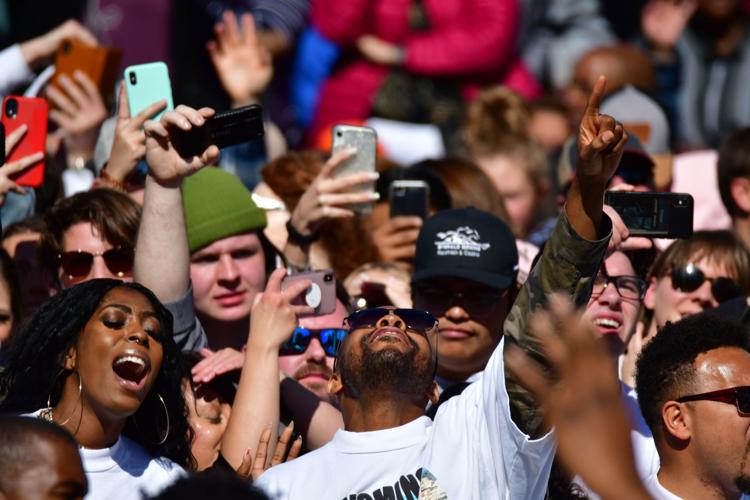 Choir members during Sunday Service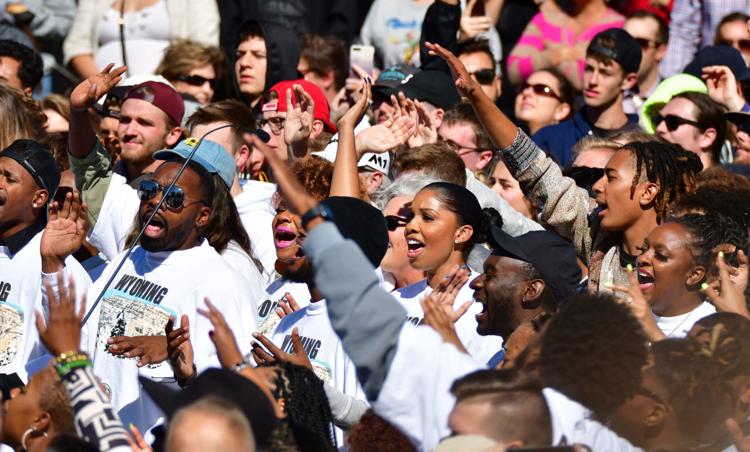 Kanye West's Sunday Service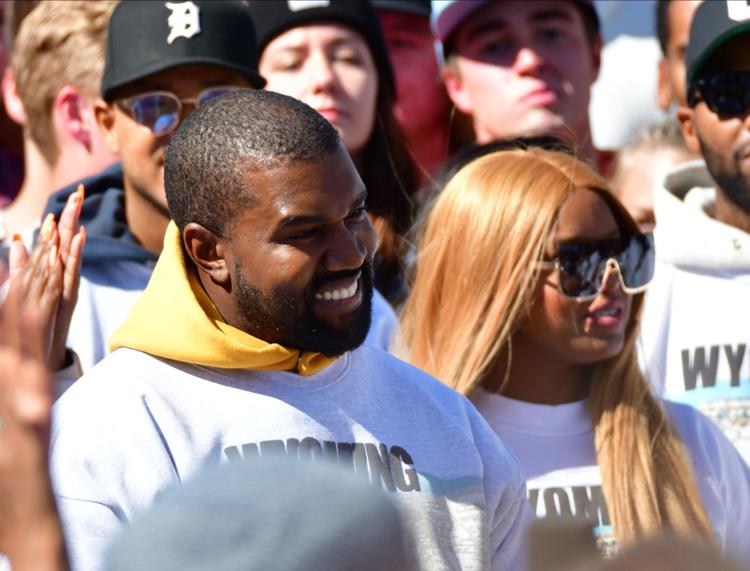 Kanye West in Cody