Though Drew McManus has been operating his business for several years, he's only recently been able to call it a success.
That business is the band Satsang, which McManus founded four years ago. "I own everything," he said. "I have made myself the sole proprietor of the business, and I invest in it."
McManus is not the only one wanting to invest. He's been approached by a few record label executives to sign his band, but McManus said he's not interested. He'd rather shoulder the risks and reap the rewards of retaining control over his product.
"There's a lot of work ethic involved. It's hard to keep investing in yourself," he said.  
In this small business, McManus said he's gambling on himself, and in 2018 he estimates he sunk $30K into the group, from their upcoming album "Kulture" to maintenance on their touring van to traveling expenses and band equipment.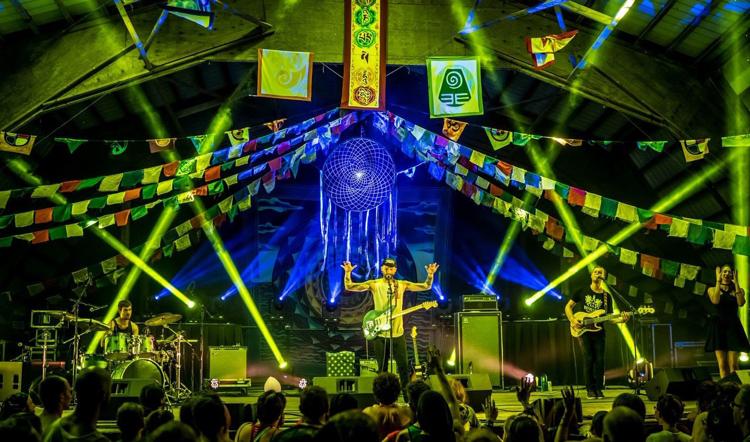 So far, the gamble has paid off. Satsang sold out three-fourths of its concerts last year and made big splashes in markets where the group has never played, including Portland, Seattle, Cleveland, and Cincinnati, according to McManus.
Music streaming services such as Pandora and Spotify have played a role in Satsang's success. The band's groovy tracks — infused with elements of reggae, folk, soul, and hip hop  — will show up on curated playlists for big names in the "conscious music" scene, such as like Trevor Hall or Michael Franti (Satsang appeared on 20+ shows for Franti's "Stay Human" tour in 2017 and also opened several dates for Hall that same year). Satsang's songs "Between" and "I Am" have each been played more than a million times on Spotify, and in 2018 their catalog was played more than 4 million times on the streaming music service.
But the biggest factor for Satsang's fame is the road. "People have to listen to your music, but the money in the industry comes from touring," McManus said. 
Life on the road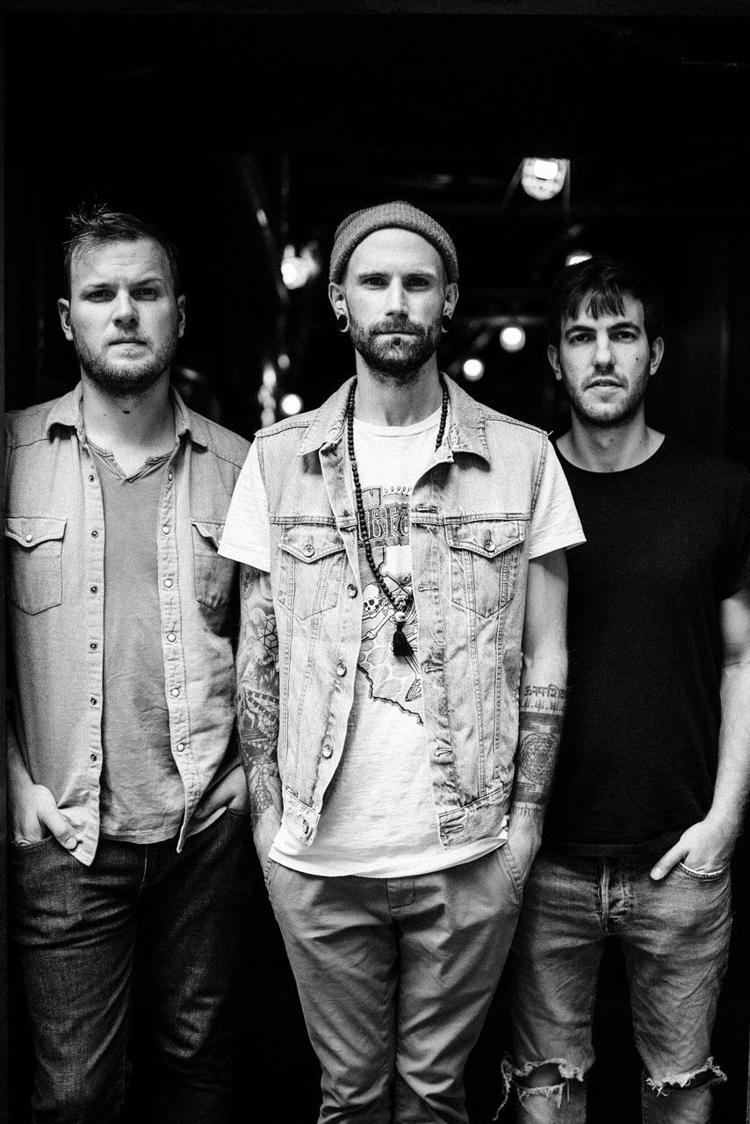 McManus started Satsang as a solo project in 2014 and has been shifting the band's lineup for several years until finding a successful formula with bassist Karl Vincent, who lives in Minneapolis, and drummer Ben Teters, of Brooklyn.
"I'm trying to see how expensive I can make the start of every tour," McManus laughed. "I just fly everyone to where we need to be and fly them home."
Though they live in separate parts of the country, the band maintains a healthy touring schedule. McManus estimates they played 100 shows across three tours in 2018, as well as 10 or so festivals.
McManus will send Vincent and Teters recordings of new ideas or changes to songs, and when they arrive at a gig, they're all expected to be ready. "When you work with high-caliber musicians, even with those breaks, it's just muscle memory. We just know everyone so well."
Satsang has released two albums and an EP, and will debut its third studio full-length, "Kulture," in March. This album is reflective of the sounds McManus has been digging into lately: Motown, '90s hip-hop, and '70s rock.
McManus describes "Kulture" as a concept album about the last two years of his life, which, yes, includes commentary on the state of politics in America, but also includes a song he wrote for his wife and another for his children. "It's a good amalgamation of all the things."
An addictive past
McManus was born in Billings but grew up in Des Moines, Iowa, in an environment that was difficult to escape. "I grew up in an abusive home ... in a violent neighborhood with addiction around me, so my scope of the world was chaos and violence," McManus said.
In sixth grade, McManus started playing guitar and told everyone he was going to be a musician when he grew up. Yet, as he grew older, drug and alcohol addictions put his musical aspirations on hold.
You know it when you hear it, a tune with an uplifting groove and positive lyrics that provide a sense of connection, a bond that makes you fe…
At 17, McManus moved to Chicago where his sister lived. Chicago was a tough city to McManus, and after six years he was entrenched in addiction. His father, Mark McManus, worked at Rimrock Foundation, and Drew decided to enter rehab in Billings.
That decision changed everything.
In Billings, McManus met Summer Peterson, who would become his wife. She moved to Red Lodge shortly after meeting McManus, and after living in Billings for six months, he moved to the small mountain town to be with her. During that time, he also traveled to Nepal, where he hiked the Himalayas and solidified his sobriety.
Looking back, McManus describes addiction as "a way to hide from stuff that you don't want to deal with...I finally just decided I didn't want to live that way anymore."
You have free articles remaining.
McManus said his wife played a huge role in his recovery. "She's one of the strongest, most intelligent, self-reliant people that I know — that I've ever met, probably."
They've been together in Red Lodge for eight years. McManus is stepfather to three children ages 12, 14 and 18, and nine months ago, the couple had a baby boy. In the small community, he's known more as a parent than a rock star.
"They know me as a soccer coach and the guy who worked at the outdoor shop," he said. "Their context of me isn't that of a fan. It's really grounding and keeps me tethered to the real world."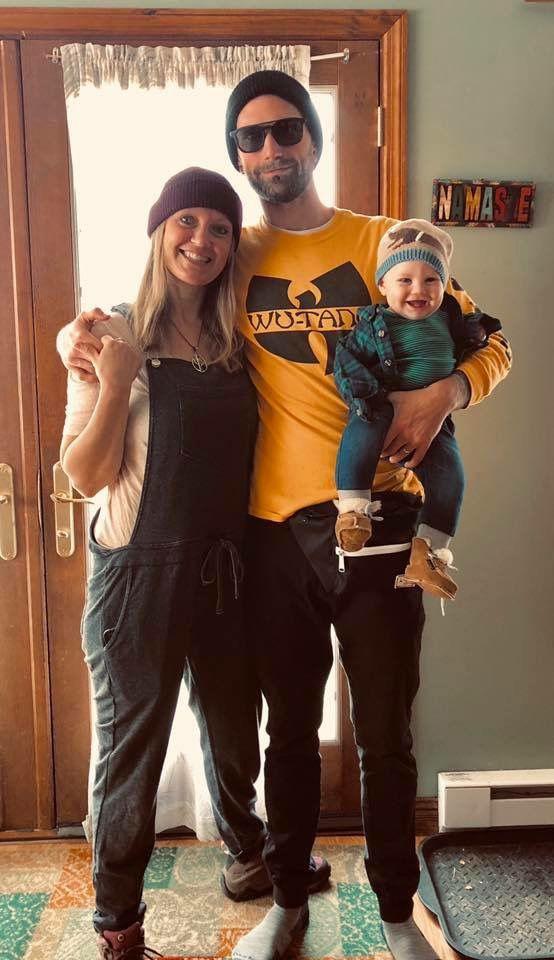 Touring is part of this family's life. When McManus is on the road he said it's hard on him. He gets homesick, yet he has a partnership that allows for distance. "It's her being ridiculously strong," McManus said. "And I think that she kind of knew I was supposed to be doing this before I did."
Peterson works as a integrative psychotherapist. "We are very strong in our own passions and supportive of one another's paths. That puts a lot of drive into our relationship," she said.  
With a baby in their lives, everything has intensified. "It's definitely harder for him to leave home, knowing he is going to miss a lot of firsts," Peterson said.
A day in the life
Recently, McManus decided to share his world beyond the stage via YouTube. Billings-based musician and luthier Wes Urbaniak directed, filmed and produced a three-part documentary of McManus focused on family, touring, and mixed martial arts.
"That is my life, besides sleep," he said. The first of three episodes have been released, focused on McManus's home life, from dishes to diapers. With a 9-month-old baby, "there is no alone time anymore," he said.
The second episode, which has yet to be released, is focused on McManus' love and practice of Brazilian jiu jitsu. A few years ago, he decided to take some time off of touring and began training at The Grindhouse, a mixed martial arts gym in Billings that McManus said changed his life.
"I was really struggling to find any sort of identity outside music. I was never not in the band or on stage."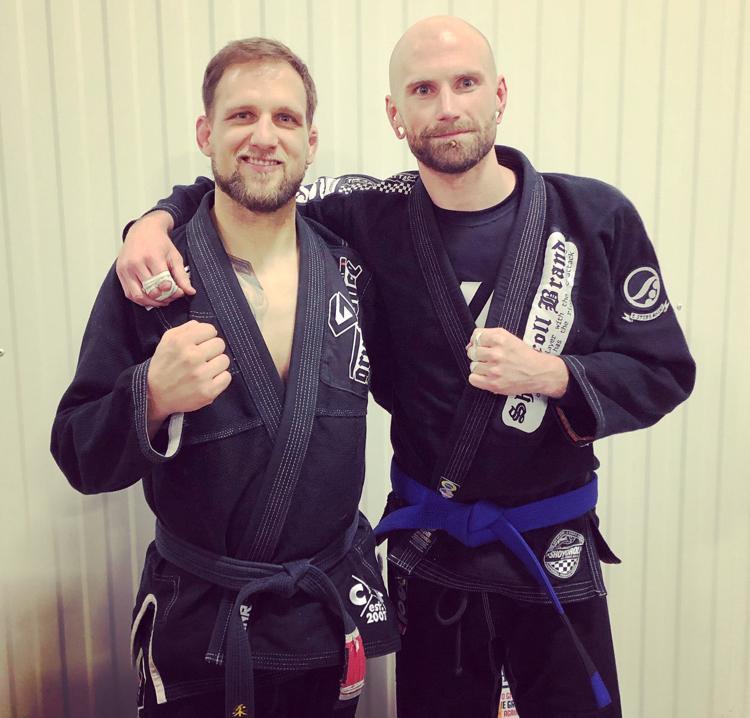 Training in the mixed martial arts, McManus said, is like high-stress problem solving that gave him a brotherhood and sisterhood. "Brazilian jiu jitsu has changed every single aspect of my life," he said. "The better I get at jiu jitsu, the better I become in my life." 
Given the high physical stakes of jiu jitsu, McManus said it's easier to navigate everyday decisions. "When you go into life, you know the consequences are not that grave. It's easier to stay calm rather than react."
A life's soundtrack 
McManus practices his craft daily. "I take it really seriously. I want to be the best musician that I can be." As an artist, he feels that he has a responsibility to the public. Quoting Nina Simone, he points out that "an artist's duty … is to reflect the times."
"There are people out there that find their identity through art...I think we have a responsibility as artists to help people process that, and it helps me too."
McManus doesn't consider this preaching, but pointing out that fear is not the answer. "This xenophobia and being scared of people who are not like us — that's not the answer."
In his music, McManus shares his process of recovery and the strength he found in music and in the creative process. Daily, the band receives messages on social media and emails from people who struggle with addiction or suicidal thoughts and have found Satsang's music a powerful tool to help them get through the darkness.
"That really brings it back into focus for me," McManus said. "There's times where I don't want to tour, I don't want to leave my family, but these stories that people share with us… It's a good reminder that it has very little to do with me."
---