Heading down Fourth Avenue North on the east end of Billings — an industrial area slowly redeveloping — it's worth a double take as you're passing 13th Street West. That's where a blighted block formerly lined with decaying buildings and a junk lot has been transformed into the brightest spot in the neighborhood.
It's an accomplishment five years in the making in the industrial hodgepodge of the East Billings Urban Renewal District.
As the project nears completion, the fifth annual OxxFest on Sept. 13 – 14 will celebrate the progress. The event, featuring live music, food trucks and arts vendors, will utilize the improved property stretching between North 14th and North 13th streets.
Jim Markel, owner of Red Oxx Manufacturing, and his business partner and president of Red Oxx Manufacturing, Perry Jones, have long envisioned this property as an events area for East Billings, but it wasn't until the fencing was in place and the grass rolled out that it felt real.
"I knew it was going to be cool, but I didn't think it would turn out this cool," exclaimed Markel, who has spent years dreaming this up.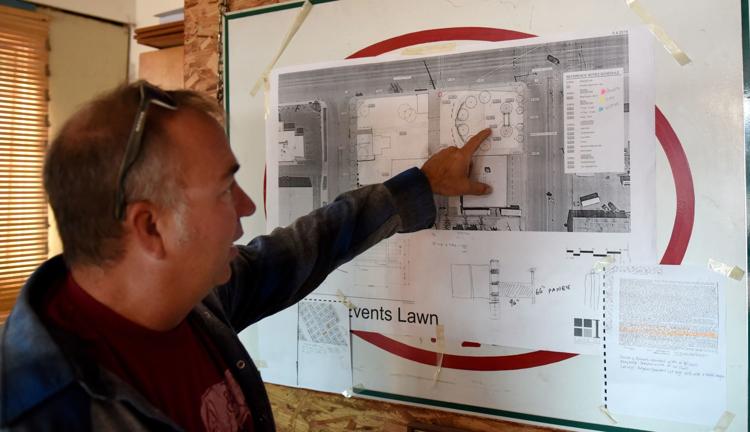 The area stretches across half a city block — nearly two acres. About 35 truckloads of dirt have been dumped in the northeast corner on an old gravel lot to create a sloping lawn for concerts, and crushed red bricks from an abandoned building have been scattered around the property. With the support of a landscaper, they laid sod and planted trees across the acreage, and utilized tax increment funds from the city to add sidewalks and trees west along North 14th to Shipton's Big R. The rest has been on their own labor and salvage efforts.
"It was basically up to Perry and I pulling stuff out of the scrap yard and having fun with it," Markel said. They've been collecting materials for 18 months, and have amassed over 50 tons of discarded materials, he estimated.
Built from scrap
The landscaped events lawn has a capacity of 600 guests, and the full property can accommodate many more. Markel estimates 1,800 people attended last year's Oxxfest, which sprawled across the campus with an "under construction" theme.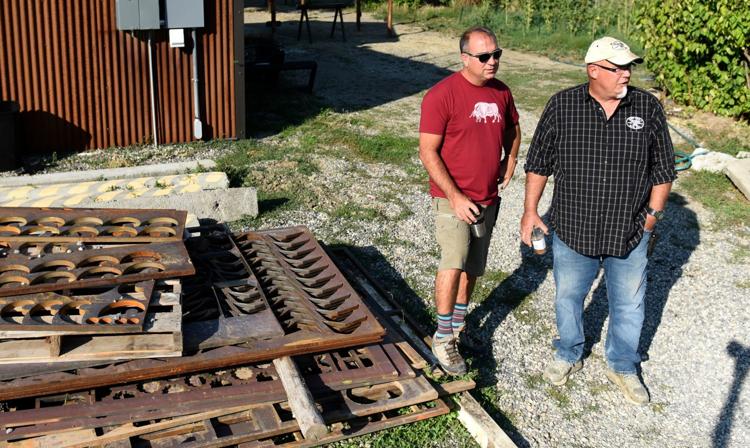 Reclaimed oil field drill pipes line the property and act as fence posts, and welded between are sheets of thick metal with designs punched from them. The recycled metal from Pacific Steel has weathered well, and the rusted  ornamental fencing stands out against the industrial landscape.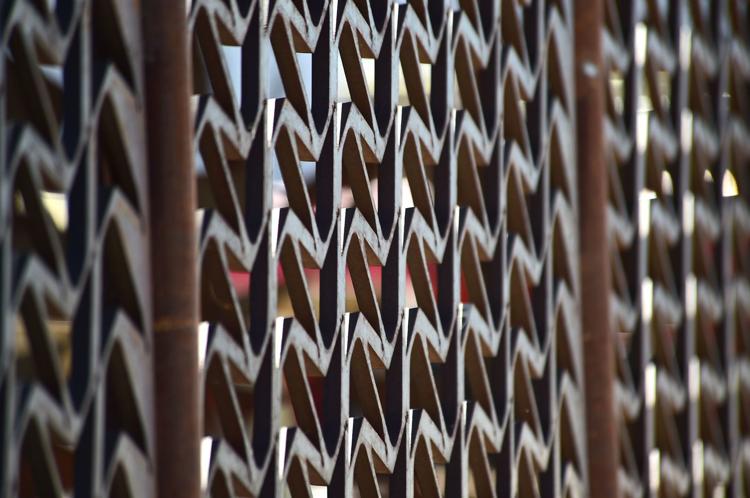 When asked how they envisioned such a distinctive and strange fence, Jones said, "We just took all the scrap we could find. You lay one up, another across, and when it looks right and the material fits, put it on."
Jones is primarily found behind the scenes, welding or operating heavy machinery, occasionally cursing while carrying out the brainstorms of Markel. Yet, there's balance between the pair. "We always say the same things, except we think of things differently," Jones said.
They're mad scientists of the old world, collecting scrap metal that's increasingly hard to find. When scrap prices soared a decade ago, much of the abandoned and rusting equipment across the farms and ranches of Montana disappeared, and some of the true antiques were melted down a lifetime ago.
So if you're a scrap dealer who comes across a 25-foot drag link chain from a coal mine, you know who to call. Markel said "yes," not fully realizing the immensity of this find. Each link in the chain weighs about 350 pounds, and is now curled around the area that will be used as stage.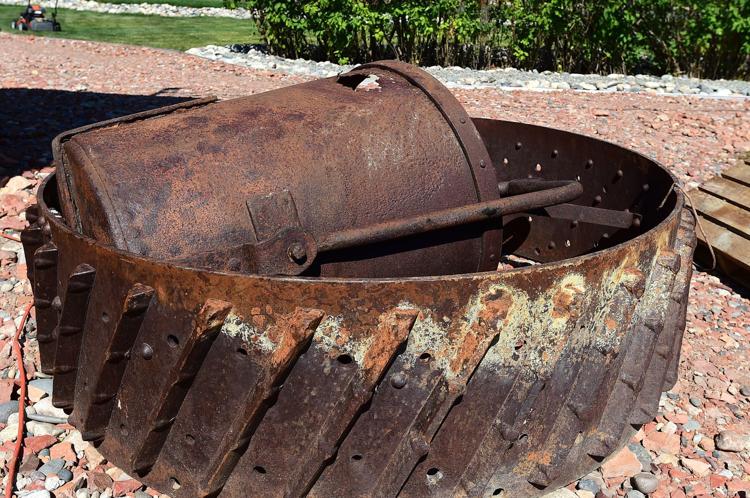 You have free articles remaining.
The scope of the remodel is impressive, as are the materials that create an altar to industry and the state's coal mining heritage in an attempt to save some of these relics.
"It will never be made again," Markel said, standing next to a riveted and hand-forged ore bucket. "We destroyed a lot of it, a lot of it has its own unique beauty. You can repurpose it."
'Camp Perry'
Markel and Jones have been working together most of their adult lives, and have long been invested in the EBURD, even before purchasing the property in 2001.
Markel's signature business, Red Oxx, which makes rugged luggage and travel bags, was once housed just down the block at 208 N. 13th St. in a building that became SteepWorld, and now is Better To Gather Events. Red Oxx manufacturing is now located a few blocks east, and the storefront is adjacent to their redeveloped property.
"At the root of all of this was to bring makers together," Markel said. "Basically, we formed our own craftspeople cluster."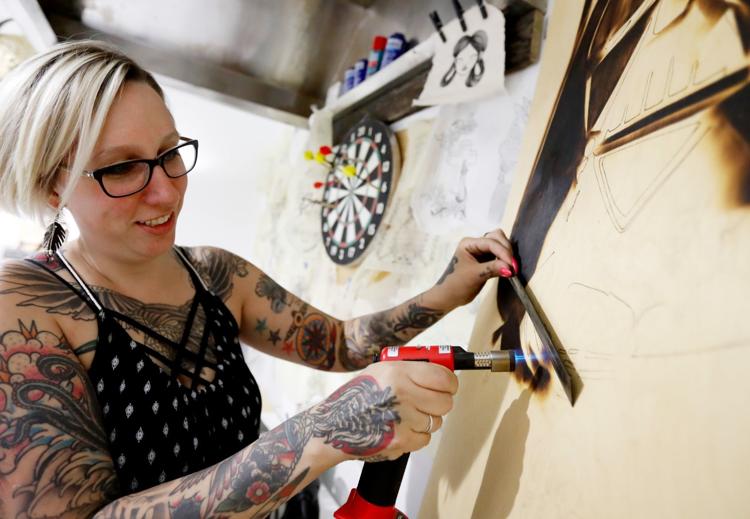 Melissa Burns, who operates Girlwood Studio out of one of the buildings on the property, was one of Markel's first tenants, along with Andrew Thompson, who runs ART Signs on the property. They're currently in discussions with other businesses to join the space.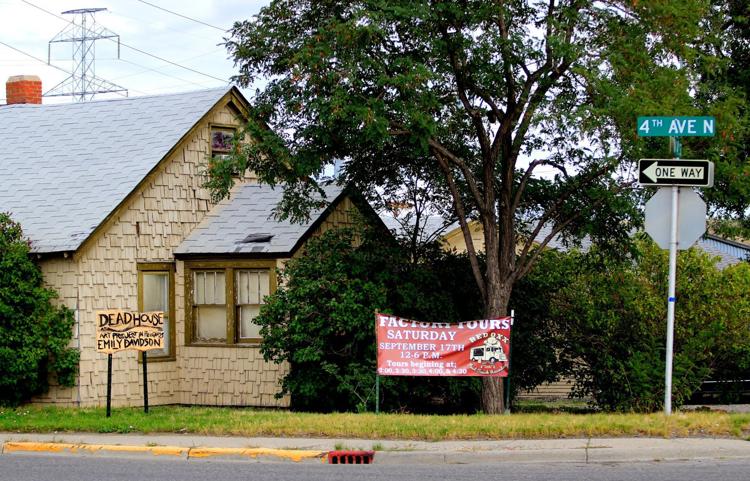 The area has buildings dating back to the 1900s, including an old pump house (where Girlwood is located), and previously a tow truck company used it for a junk lot. Most of the houses were on the property were in such poor condition that they were removed.
Over the years, the construction project has become like a summer camp.
"We like to joke and call it Camp Perry," Markel said, estimating they have another camp season to look forward to. "We come out here and sling iron and make holes in the ground and build stuff."
As OxxFest draws closer, the pace has quickened to finish the project and electricity is being added to areas designated for food trucks and a stage. The idea is to cut down on the generator noise and provide ample areas for vendors and entertainers to spread out.
"One day, I got this nasty-ass lot, and the next day, you've got grass," Jones said. "That was a big shock. You could tell people were driving by, wondering, 'What the hell?' ... I hope to God I never have to sod again."
Burns said she wonders what they'll do when Camp Perry ends for the season. "It's been really exciting to see Jim and Perry realize their vision after working so hard on it for so long. I think it's a really remarkable space."
---
Photos: Before and after at Red Oxx Manufacturing
Red Oxx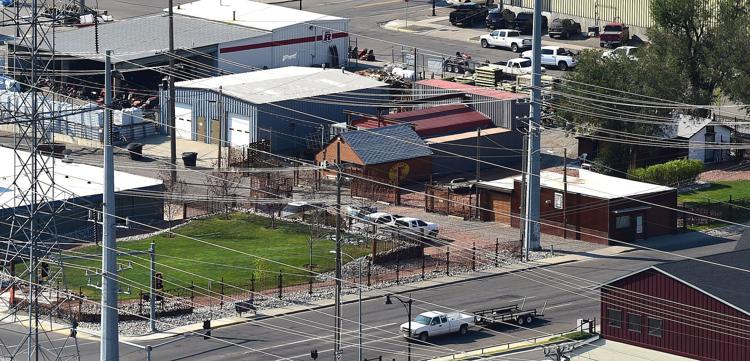 Jim Markel and Perry Jones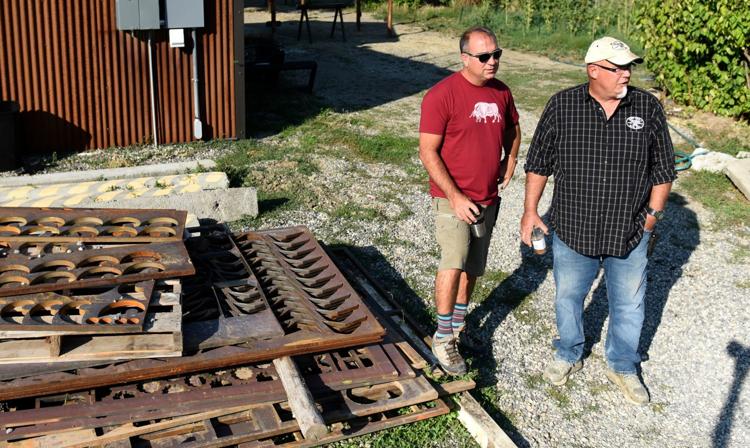 Perry Jones of Red Oxx
Red Oxx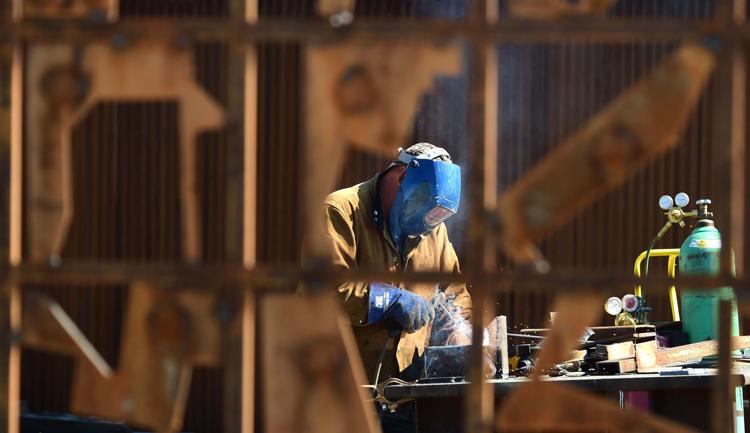 Early stages of fencing at Red Oxx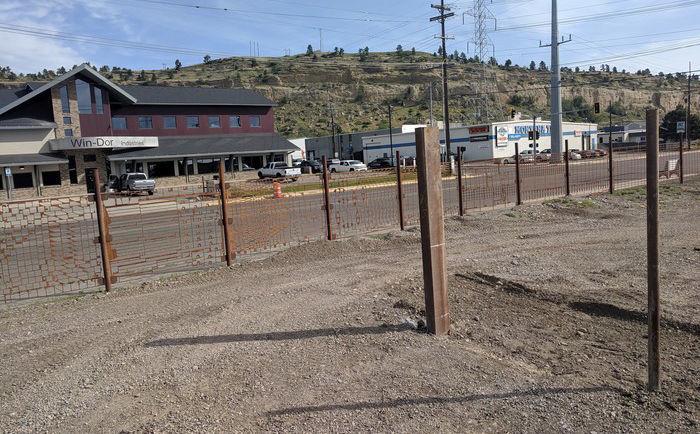 Vacant lot along Fourth Avenue North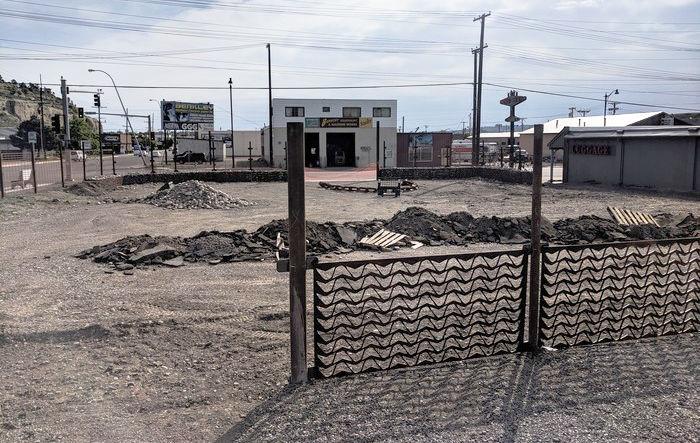 Planting trees at Red Oxx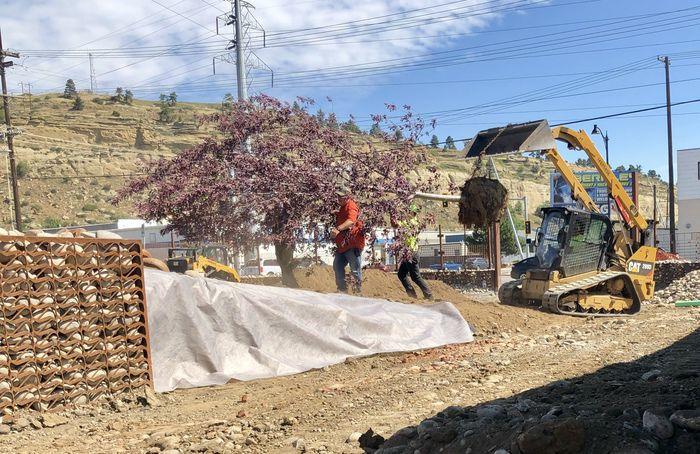 Events lawn at Red Oxx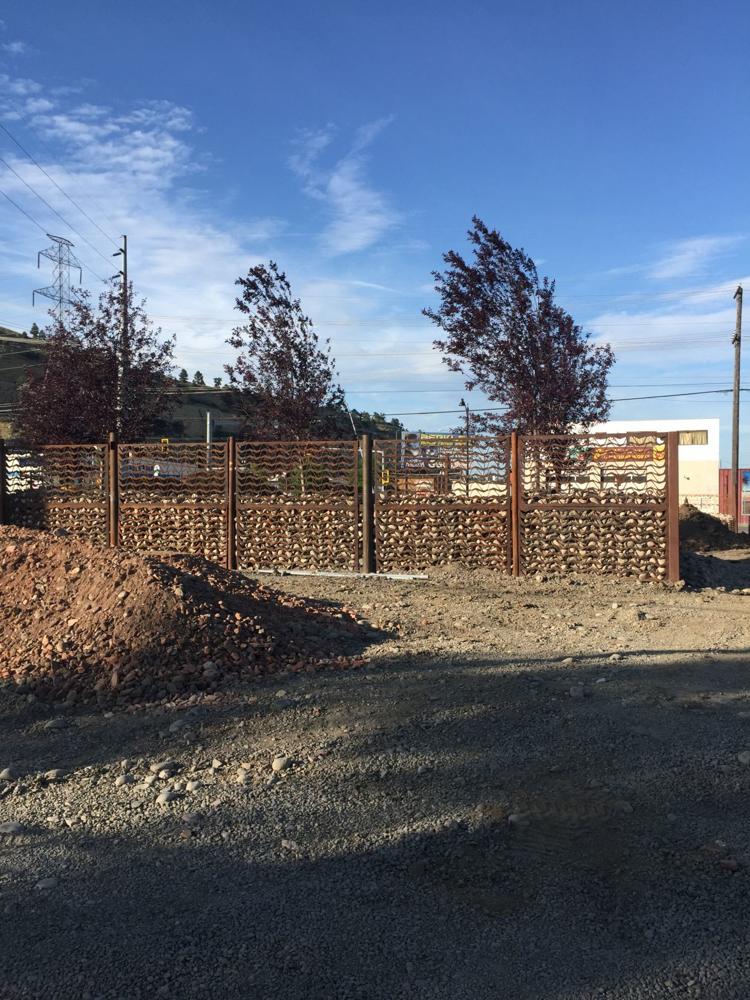 Events lawn at Red Oxx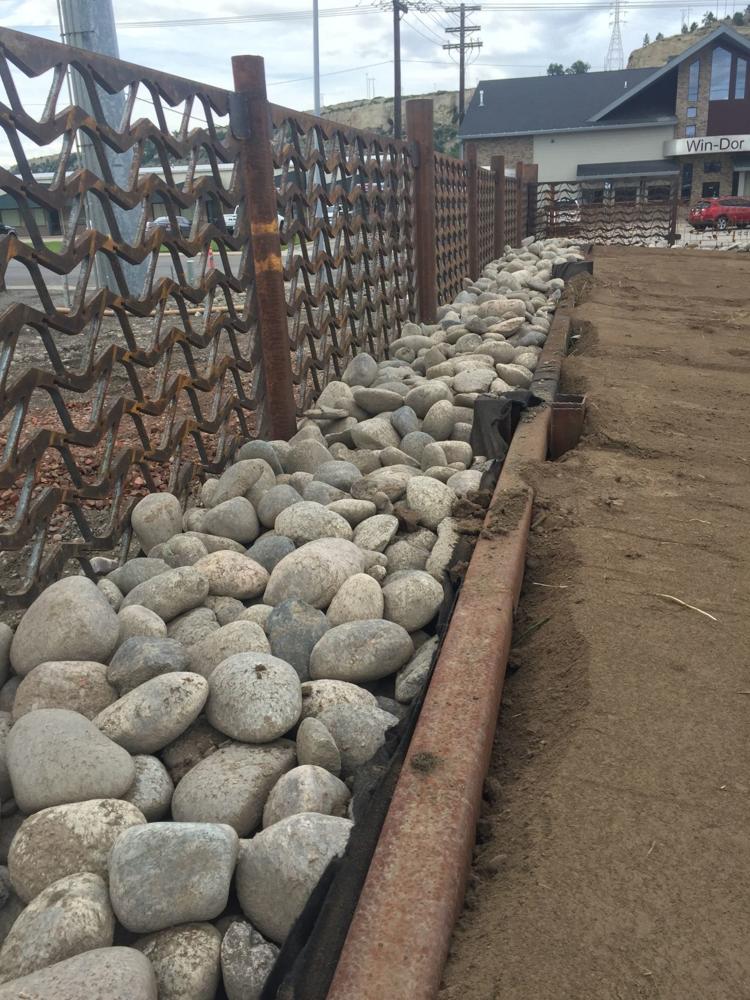 Red Oxx campus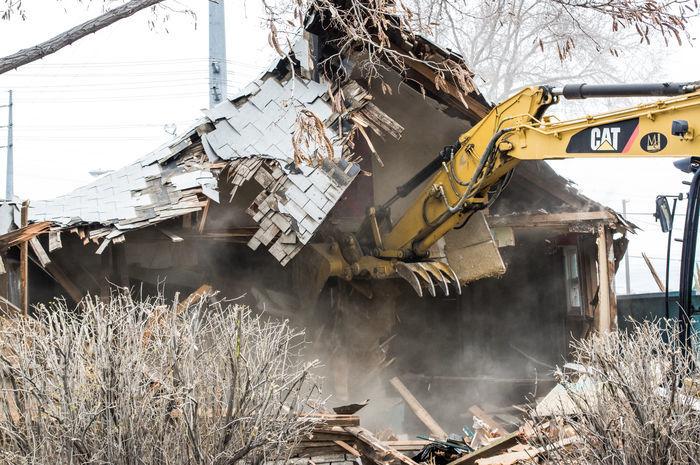 Red Oxx campus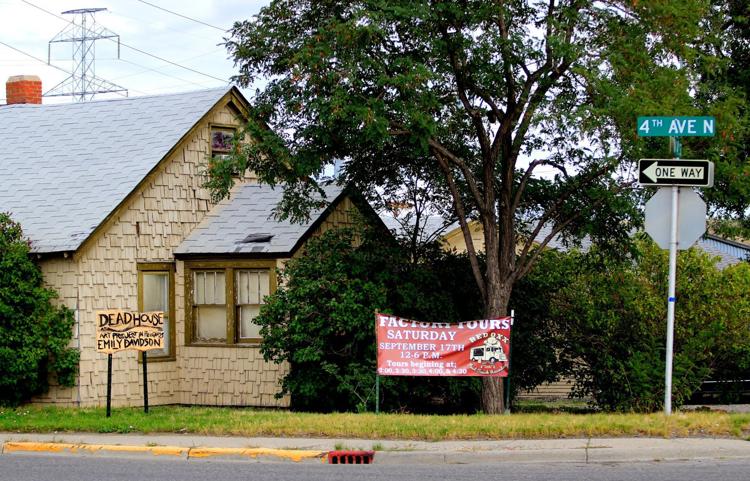 Events lawn at Red Oxx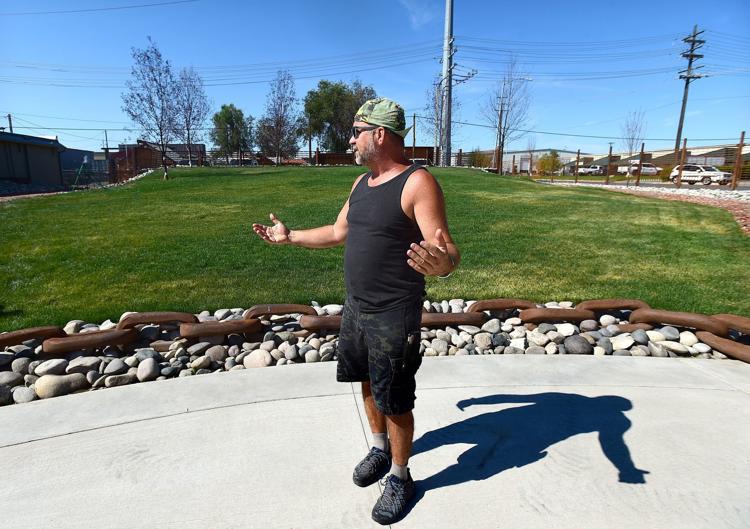 Events lawn at Red Oxx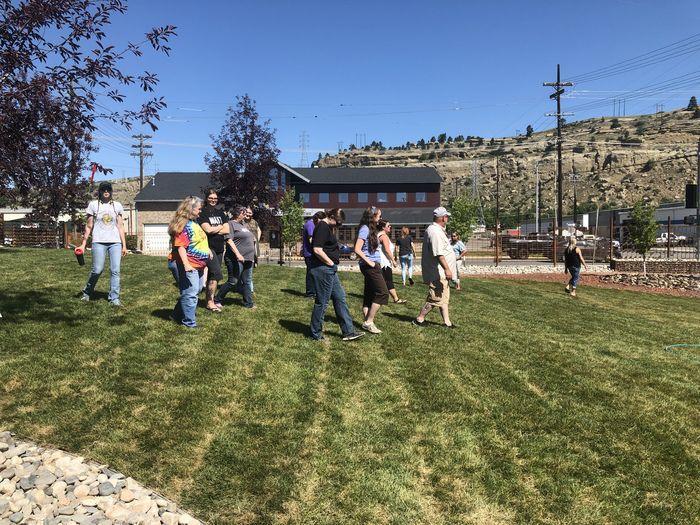 Red Oxx campus