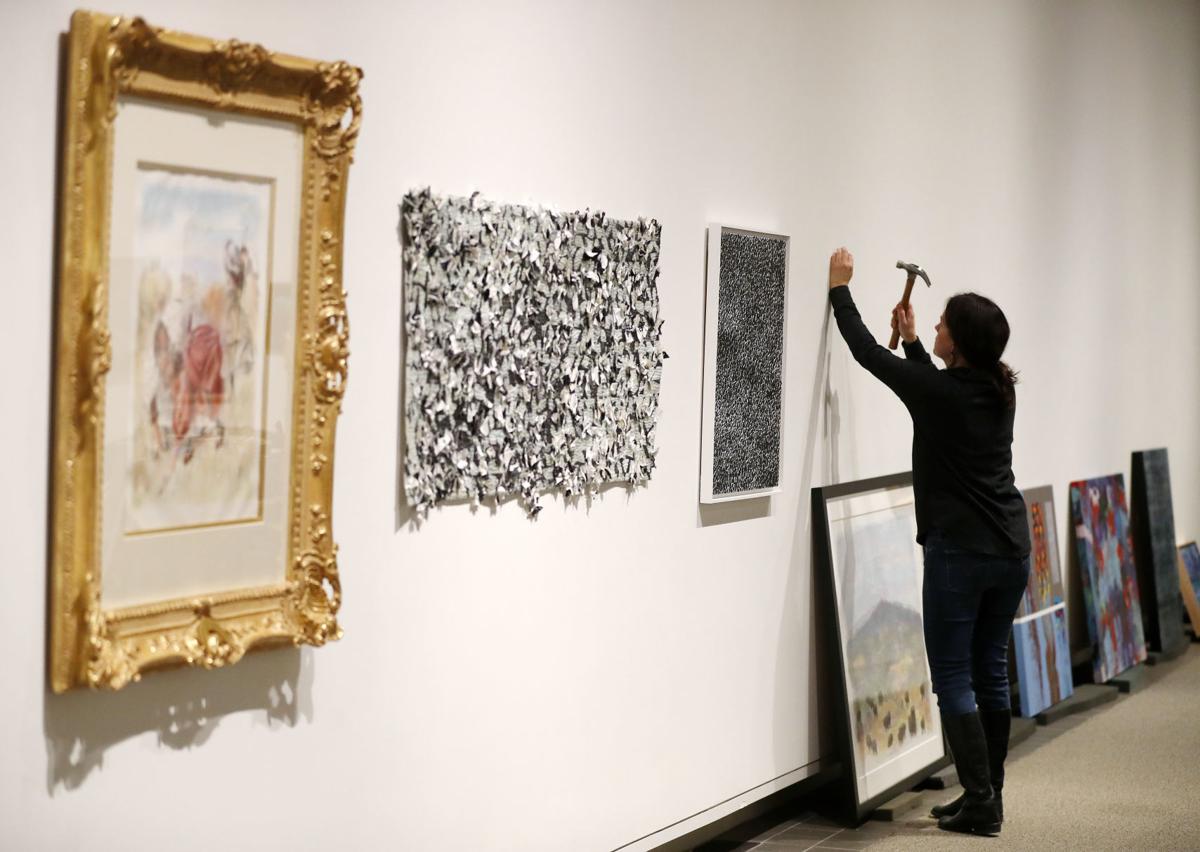 A color lithograph by Auguste Renoir, valued at upwards of $200,000, is being auctioned in March during the 52nd annual Yellowstone Art Museum auction.
"Enfants Jouant à la Balle," or "Girls Playing Ball," is from an edition of 200 prints created through stone lithography and signed by Renoir on the lower right-hand side.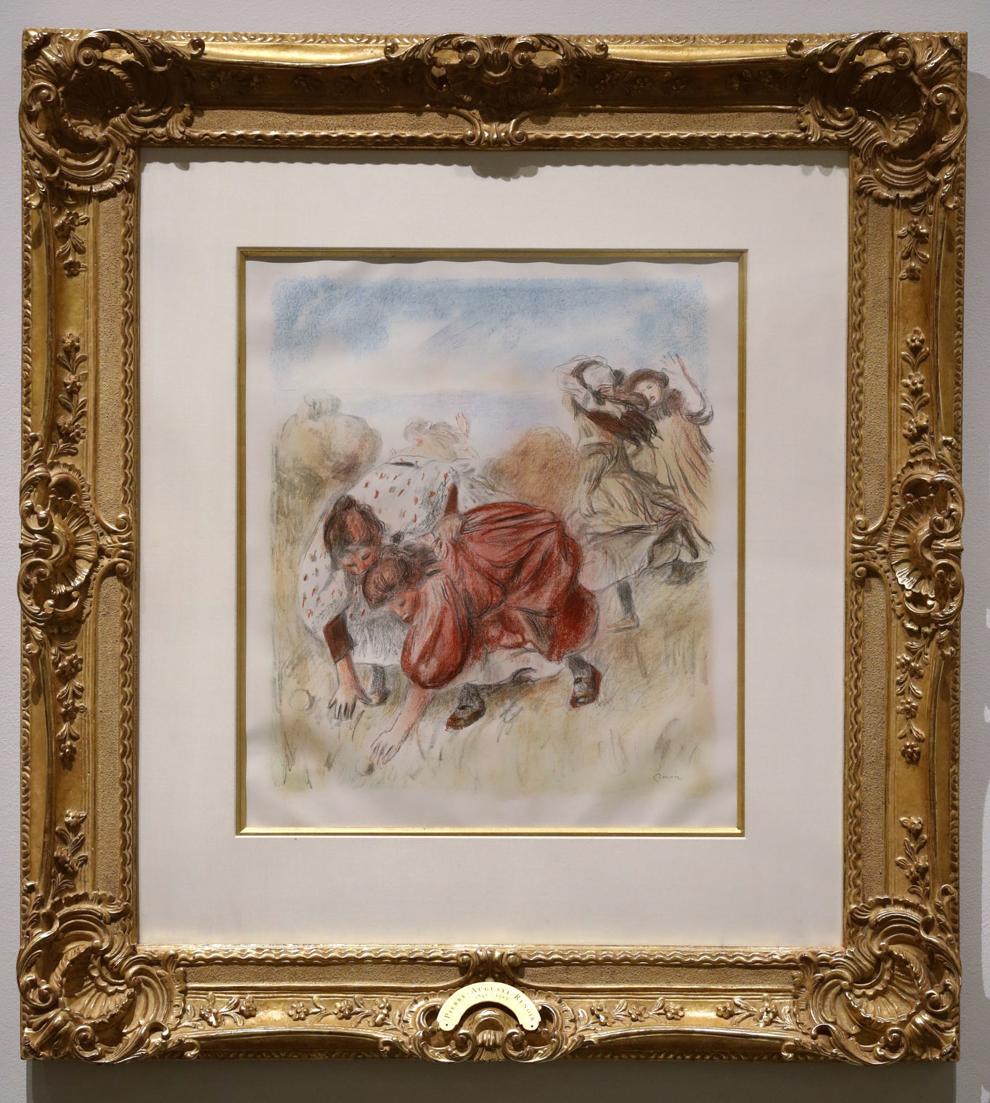 On Friday, the public will get its first glimpse at this work, along with more than 200 other pieces available during the YAM's annual fundraising auction March 7.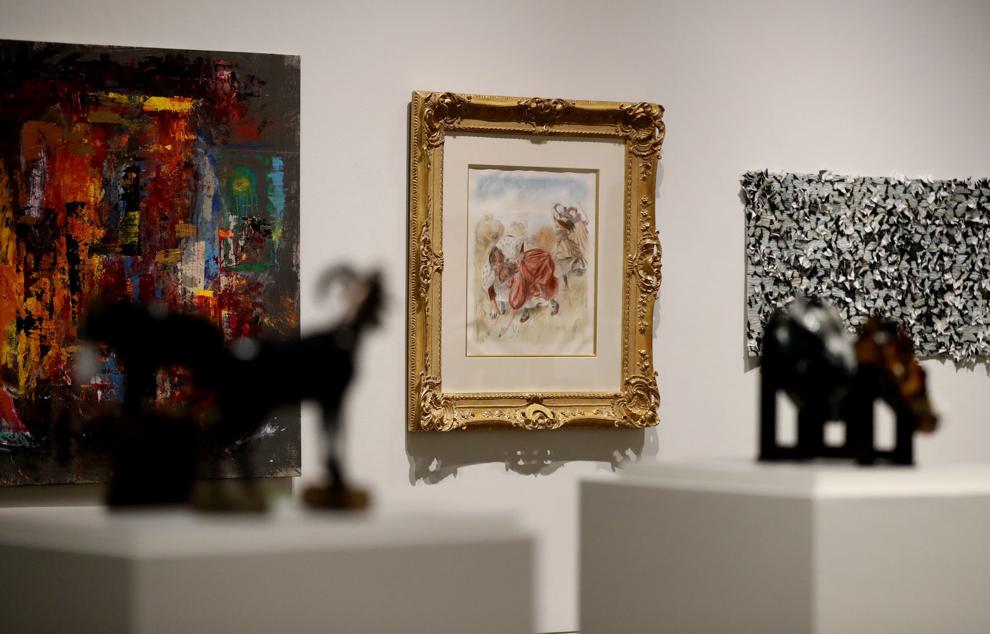 "In general, our auction features living artists, and it has been primarily regional," said Susan Barnett, museum curator. This year, the museum is featuring a wider range of artists after putting out a call for submissions on CaFÉ, an online platform for museums and artists. About 800 works were submitted, according to the museum.
During Friday's preview event from 5 to 8 p.m., more than 70 works by local and regional artists will be available for bid. Works for a second silent auction will also be available to purchase that night for a "buy-it-now" price, or buyers can wait until March 7, when the silent and live auctions cap this annual fundraiser.
The Renoir was donated by Galerie Michael, a Beverly Hills art gallery founded by Michael Schwartz. It is valued at $118,800 to $200,375, according to the YAM. Galerie Michael has donated works in the past to the YAM, including a Picasso that sold for $62,500 in 2018. It was the first Picasso the museum was able to offer at auction, and was given as a 100% donation.
The gallery donated another Picasso to the museum for the 2019 auction, along with lithographs by Salvador Dalí and Alexander Calder. All works were given as full donations to the YAM.
"It means the world to us," said Ryan Cremer, development director. "The fact that they come in at 100% donation, it's huge." As much as 25% of the YAM's yearly budget is raised during the auction, according to Cremer.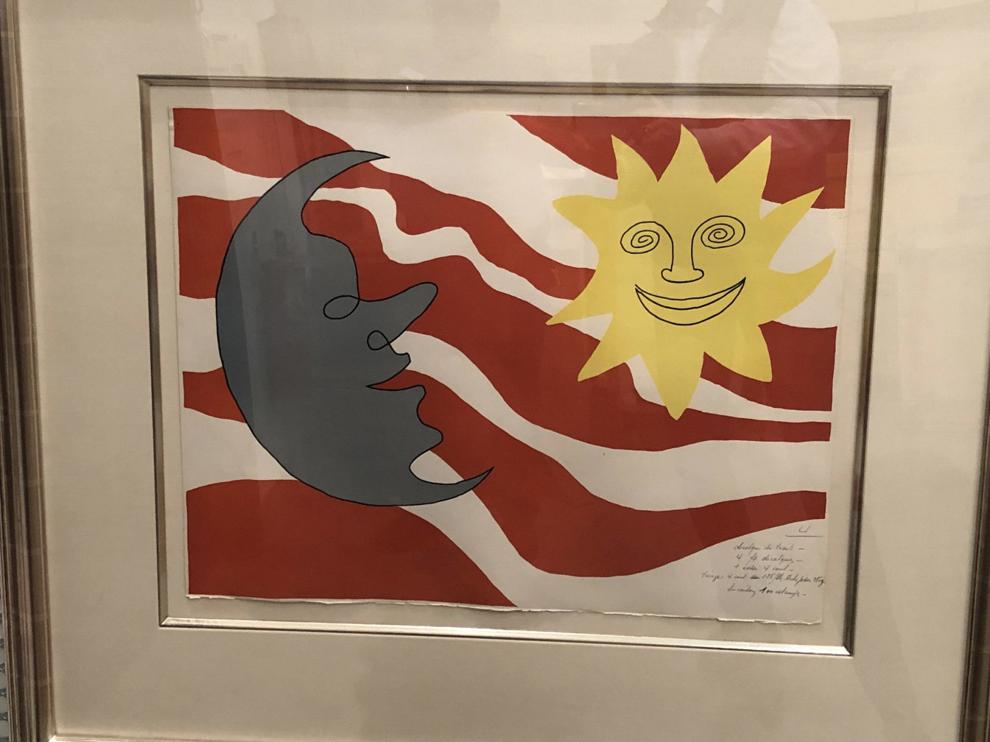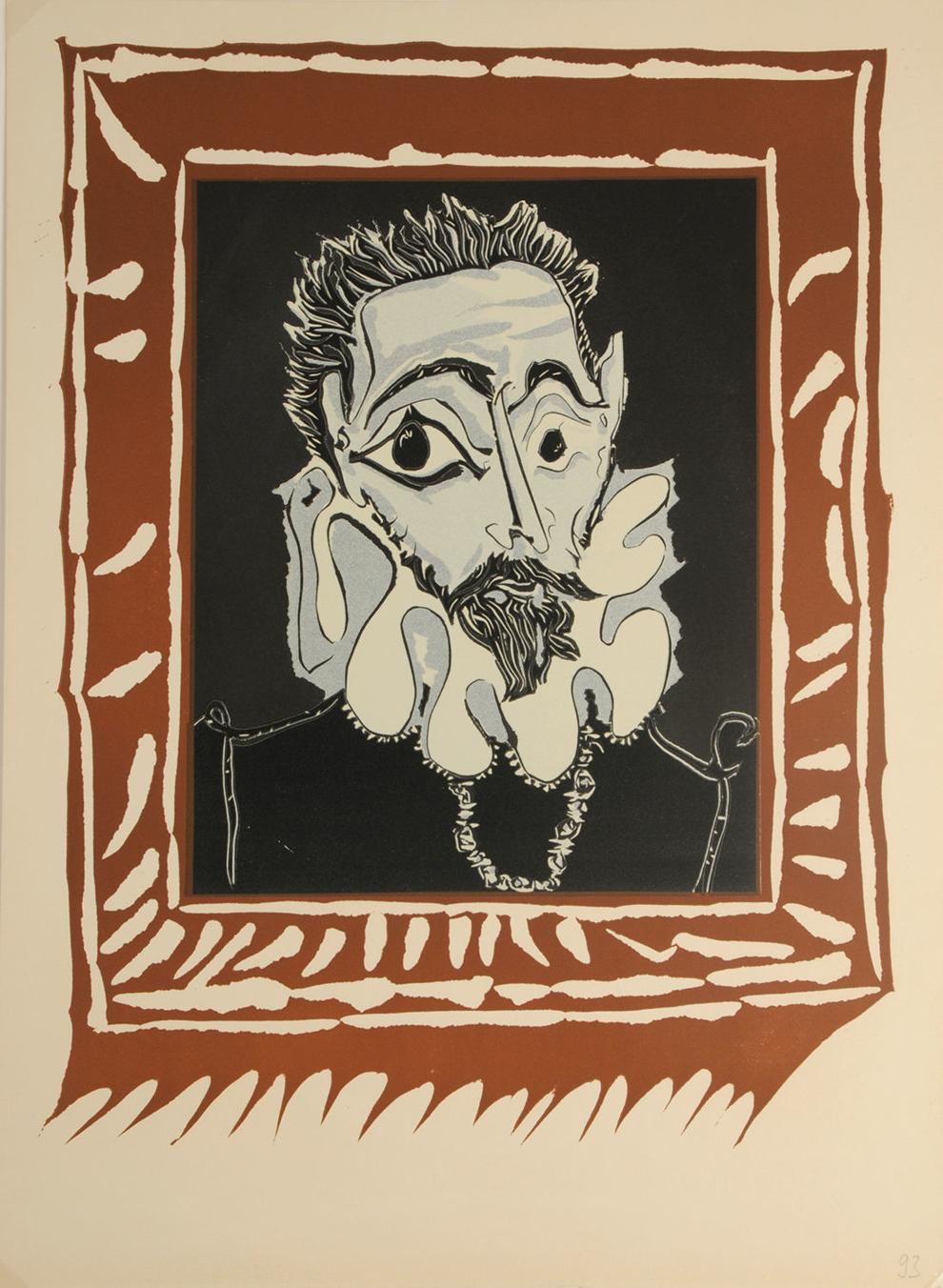 The Picasso sold for $4,000 and the Dalí for $7,500 in the 2019 auction, but Calder's work, valued at $9,800-$13,200, failed to meet the minimum bid.
The works came to the YAM as part of year-end gifts. "They (Galerie Michael) have a long-term relationship with one of our longtime donors, and they frequently have made some year-end gifts to us as part of that relationship," said Barnett.
The Renoir lithograph is comprised of layers of color, printed in 1900 in Paris by Auguste Clot, who worked with artists to produce prints of their works, including Vincent van Gogh, Auguste Rodin and Cezanne. The piece, measuring nearly 2-feet tall by 20-inches wide, centers on four young girls playing in a field and is framed in an ornate gold frame with nameplate.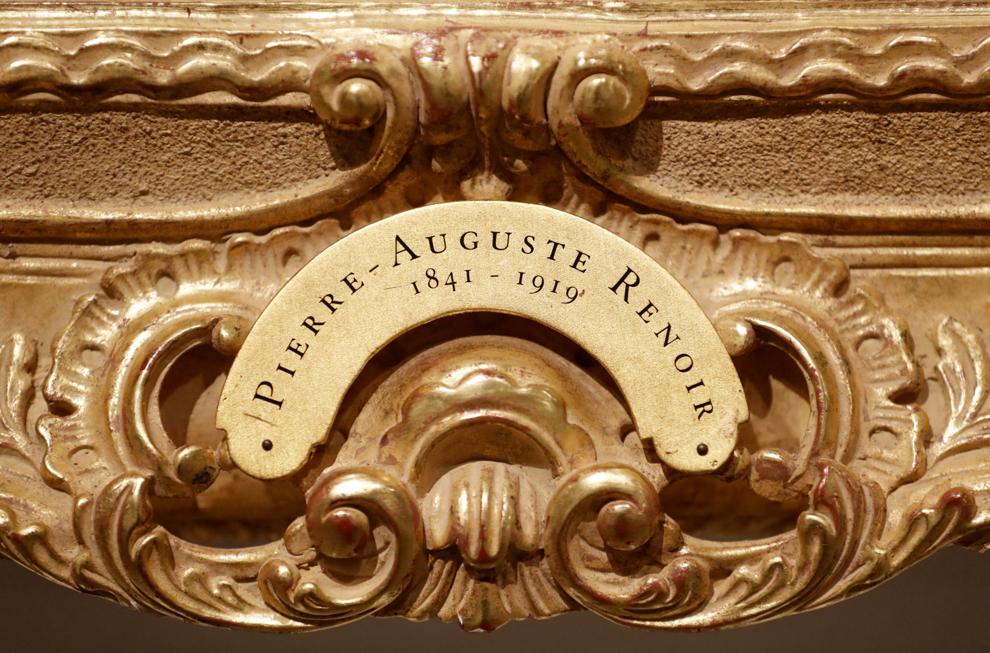 The artwork was formerly held by Henri Petiet, an international art dealer from France and important figure in the 20th century art market. Starting in the 1920s, he amassed millions of dollars worth of art by artists including Picasso, Matisse, Degas, Pissarro, and Delacroix, among others. The collection of Henri M. Petiet was considered one of the largest private collections in the world, gradually auctioned off after his death in 1980.
During his lifetime, Petiet was a major figure in printmaking and helped populate public and private collections with prints, including the Brooklyn Museum of Art and Boston's Museum of Fine Art.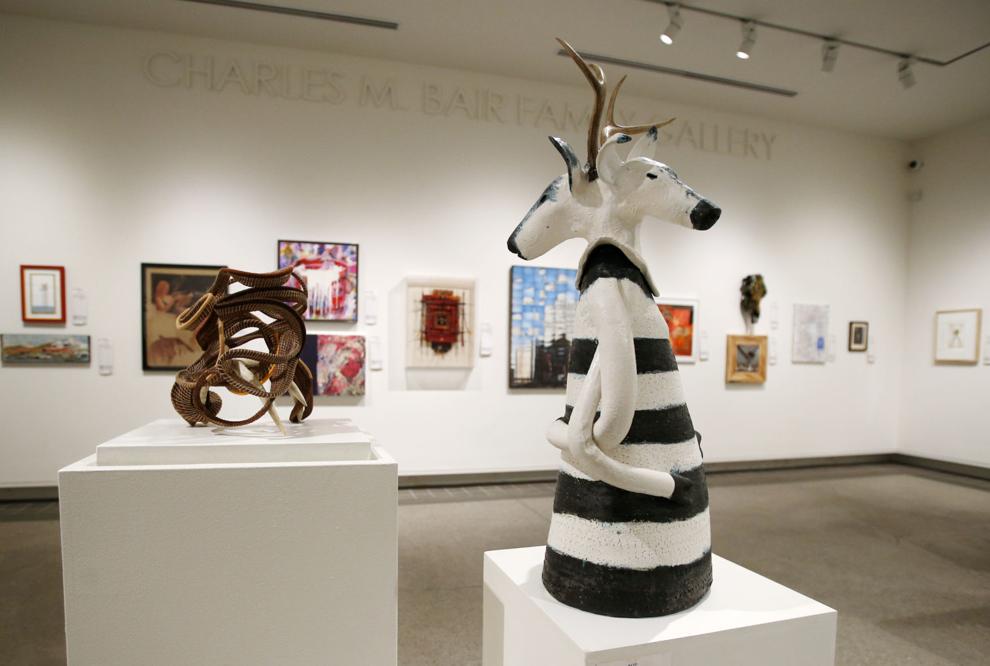 Friday's silent auction features a quick finish of artwork by local artists Samantha French, Barbara Garrett, Josh Paulsen, Keely Perkins, Whitney Urbaniak, Jim Vincent and Dana Zier. Costs to attend are $15 for members and $25 for non-members. Bundled tickets are available for all three events. For more information, email events@artmuseum.org or call 256-6804.