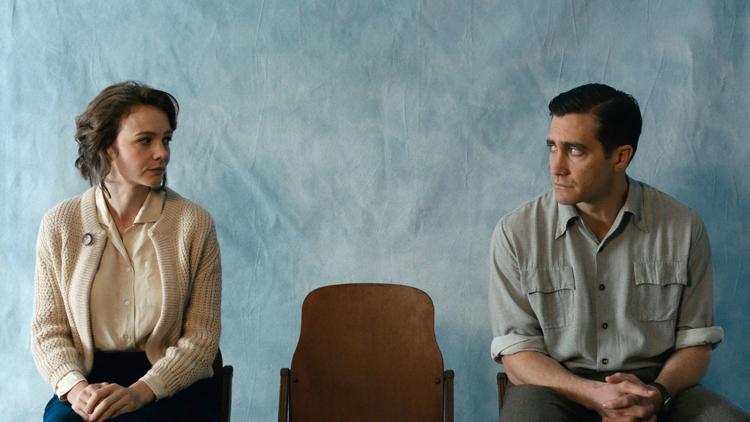 It's been nearly 30 years since Richard Ford's novel "Wildlife" was published. The story holds up remarkably well, centered on a common experience for most adults: that time in your life when you're suddenly not seeing the world as a child.
Ford wrote "Wildlife" in 1990 when he was living in the Rattlesnake Gulch, north of Missoula, during a year of heavy forest fires. He describes walking out onto the deck and seeing the valley ablaze. He realized that if the wind changed, he could lose everything, including his life.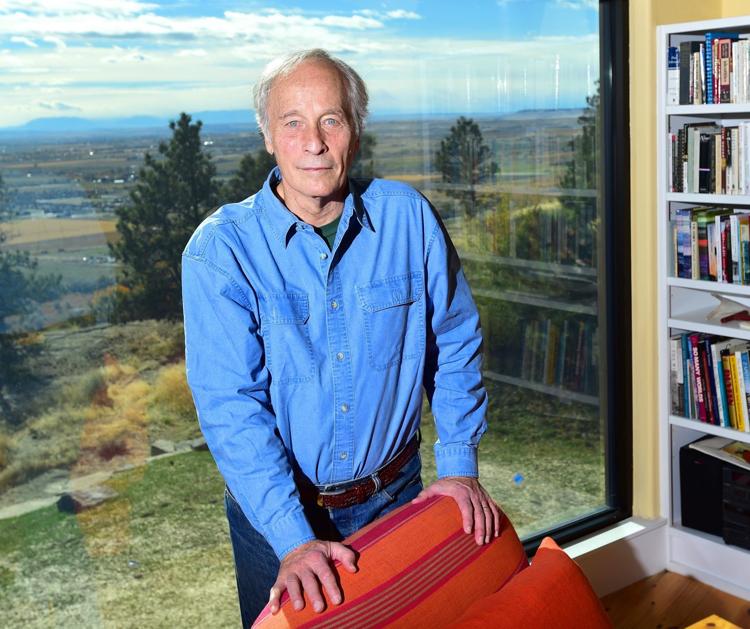 As a novelist, he knew he had to write about it. Yet it's the touching familial aspects that make "Wildlife" so enduring and what attracted actor Paul Dano (Little Miss Sunshine, There Will Be Blood) to the story.
"The thing that Paul liked about the book," Ford said in an interview with The Gazette, "is that it's about a family that busts apart and comes together, and that happened to him in his life and his family."
The 34-year old Dano is making his directorial debut with "Wildlife," which stars Jake Gyllenhall and Carey Mulligan as a husband and wife struggling to stay connected and their 14-year-old son Joe, played by newcomer Ed Oxenbould.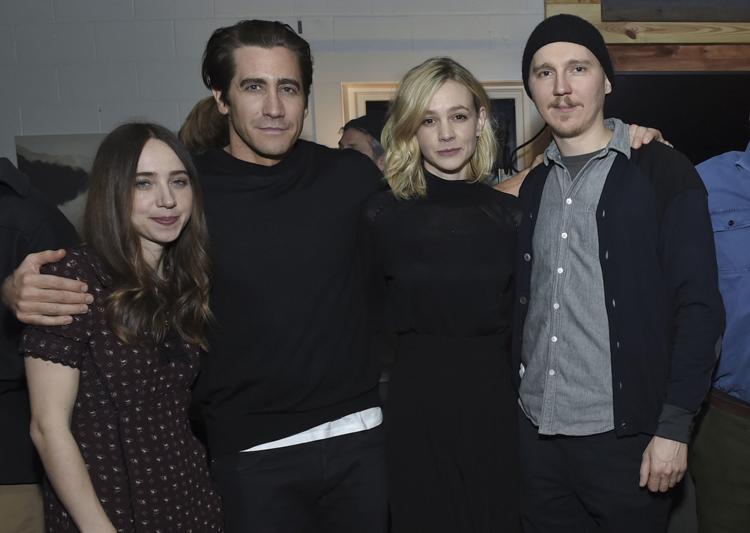 Dano struck Ford as an impressive, modest young man. "He loved the novel, and the book spoke to him in personal ways," Ford said of conversations he had with Dano. Ford optioned the novel to Dano, and he and his partner Zoe Kazan co-wrote the script. In January, "Wildlife" premiered at Sundance Film Festival to favorable reviews and was picked up by IFC Films.
Set in Great Falls in the 1960s, Ford's novel portrays a young teen as he's forced into the role of an adult witnessing his mother's struggles and the gradual dissolution of his parents' marriage. Ford felt the touching family story would make a good film. "To me, family is the laboratory of all human morality in some way," he said.
Ford was 16 when his father died, a time that profoundly affected him. In "Wildlife," the protagonist, Joe, is the same age. Dano's screenplay focuses in on an adolescent character a few years younger.
Ford wasn't involved in the screenwriting or the production of "Wildlife," which was his preference. He wanted Dano to take the screenplay in his own direction.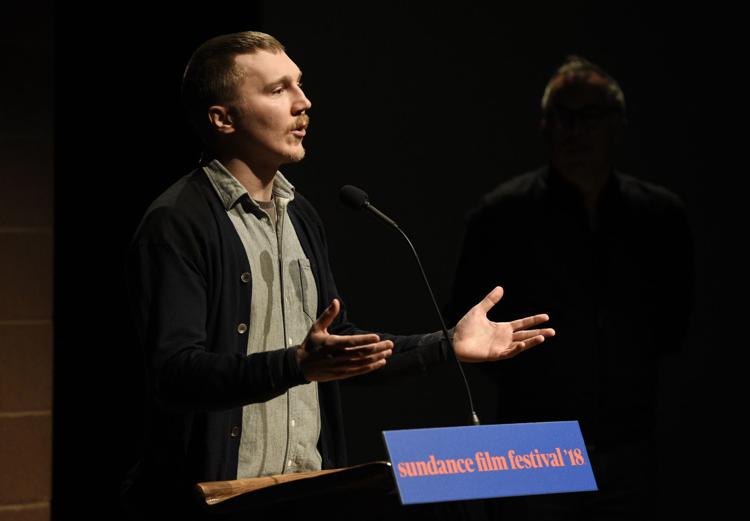 "I thought that would be the greatest service that I could do for him," Ford said. "When you have some old guy hanging around, saying, 'This is different from what I meant,' 'This is different from what I said,' it is an impediment."
Ford isn't a screenwriter, though he dabbled in writing scrips in the '70s, and one of his screenplays was made into the movie "Bright Angel."
"I never see anything as movies," Ford said. "I see things only in sentences, only in movies that flash in your mind when you write a really good sentence."
As a low budget film, "Wildlife" has been described as clean and reductive. There's nothing extraneous, like Ford's writing, which is direct, concise, and efficient.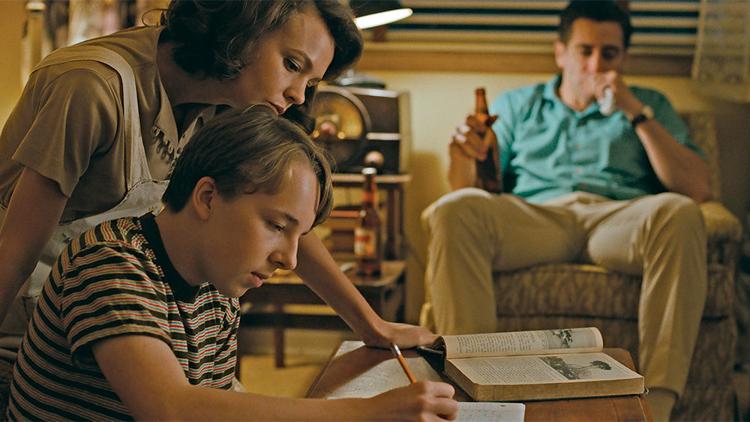 This is a style Ford described as "premise," writing about the most important things that can happen, and from that focus a writer is able to say as much as possible about the situation.
Ford said the setting doesn't affect the novel. "It is just a background." But because that background is Great Falls, he did expect the film would be shot in Montana. He felt it would make a nice homage to Great Falls. However, the film's outdoor scenes were shot in Livingston and most of the interiors were filmed in Oklahoma.
"I just assumed that it would be streets that I would recognize, landscapes looking out to the Highwood Mountains and Eastern Front," said Ford, who has been writing about Great Falls since the early '80s. "Rock Springs," his collection of short stories published in 1987 is spread throughout the state, and "Wildlife" as well as 2012's "Canada" are largely set in Great Falls.
That it wasn't shot in Great Falls, however, is just fine with Ford. Once he released the movie rights, it became someone else's vision.
Ford acknowledges that many of his colleagues prefer to have their vision portrayed on film, but for him, that's "just a waste of time."
"To take some part in the production, I would have to go back to 1989 and revisit the decisions I wrote in 1989," he said.
This is not Ford's style. Once a novel is published, he doesn't look back, nor does he read his old books. "I can't imagine anything more unpleasant," Ford said in an interview with the Film Society of Lincoln Center.
Ford moves forward, looking to the next new work. "It's always the way I've done it," he said. Most recently, Ford published a memoir, "Between Them," about his parents and his father's death. In August, he published a short story in the New Yorker, "Displaced," of which some of the material "just presented itself" when Ford was in Billings last fall, he told the New Yorker.
Ford is currently in Billings working on another novel and a book of shorter stories. He and his wife Kristina split their time between Montana, Maine, New Orleans and New York, were he teaches at Columbia.
They return to Montana each fall. Ford works from a small rented office, fitted with a desk and chair. When he's not writing, he often goes hunting.
When asked if Billings has inspired any of his recent stories, Ford replied, "I don't ask it to. I am just happy to live here. We like the city very much." Prior to Billings, Ford and his wife lived on the Hi-Line in Chinook. "It just became a bit lonely up there for us," he said. "My wife needed a little more razzmatazz."
"Wildlife" is the second of Ford's works to be translated to film. In the 1990s, based on interest stimulated by short stories in "Rock Springs," Ford was asked to write a screenplay, which he titled "Bright Angel." Filmed in Billings, Shepherd and Broadview, the movie starred Dermot Mulroney, Lili Taylor, and Sam Shepard and was originally released in 1990. The film has been re-released and will be making an appearance on Netflix soon, said Ford.
"I have not been an overnight success," Ford said. "I always had that existential freedom of people not caring what I did, unless I did it well."
In 1996, Ford was awarded the Pulitzer Prize for his fiction novel, "Independence Day." Ford also received a PEN/Faulkner citation for fiction award for "The Sportswriter" in 1987.
Ford has seen the film "Wildlife" twice, and said he's tried to distance himself from the book and the picture he had in mind when he wrote it.
"It's a complicated process," Ford said. "When Paul would shoot a scene, the house would look different, or the light would come from a different angle. There's nothing wrong with that; it's just how it should be."
For Ford, the film is less an adaptation, which would suggest some kind of fidelity to the book, and instead describes the process as being responsive to his work.
"(Dano) was trying to make something of his own and using my book as raw material, as a blueprint," Ford describes. "He certainly did, in his own way, achieve it."