An empty restaurant in Rimrock Mall is getting a new lease on life, and as soon as September, shoppers will be able to get a slice of pizza, a sub sandwich, and a microbrew at Freefall Brewery.
The restaurant and brewery, owned by Bozeman-based entrepreneur Steve Schlegel, are scheduled to open in the former Cattle Company restaurant just west of Rimrock Mall's main entrance. The 12,000-square-foot space will include Audrey's Pizza, started in Bozeman, and FinnBrooks Monster Subs. The businesses will share a kitchen, and beer will be brewed on-site. Patrons can order off a menu that includes beer and both food options. 
The property was previously occupied by Sleeping Giant Tap Room, a Helena-Based restaurant and brewery, which closed in 2002, and later became Lucky Lil's Casino, now located east of the main entrance.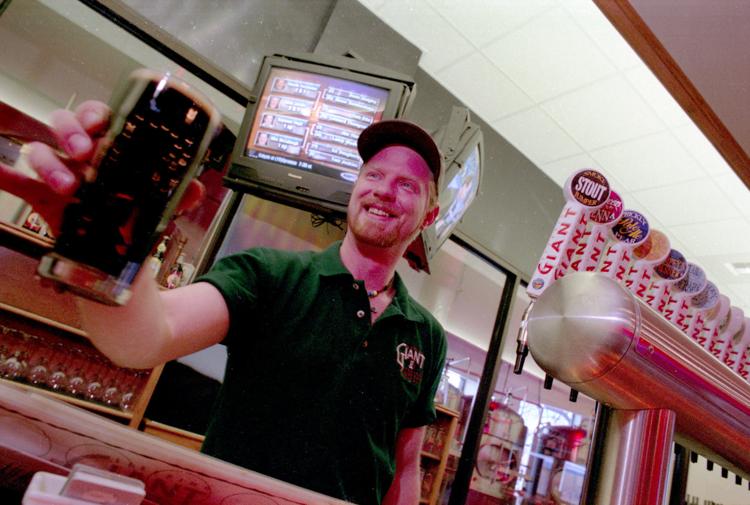 When completed, Freefall Brewery is expected to be the largest taproom in the state. Recipes developed at Northside Brewery, which is housed in Audrey's Pizza in Bozeman, will be utilized, according to Schlegel, who reopened the iconic pizzeria in 2008.
On Wednesday, Rimrock Mall announced several new business leases, including CDS Performing Arts Academy, which will open later this month and will include a performance black-box theater space where students will stage plays. The business is moving to the Mall from its current location at 1645 Montana Ave. 
Other new tenants include a high-end clothing store for men, Mainstreet Menswear, which will open later this summer in the former White House | Black Market space, and Shockwave Tattoo, adjacent to Dillard's. The tattoo shop is being opened by Jason "Ox" and Tara Radtke, owners of Legendary Tattoo on Grand Avenue. 
Pizza with a history
Audrey's Pizza was founded in the 1960s by Audrey Anderson, a former Billings resident who moved to Bozeman and opened the restaurant after her husband died.
Anderson ran what is thought to be Bozeman's first pizza restaurant from 1962 until the 1990s. She died in 1996, and Schlegel reopened the business in 2008 with blessings from Anderson's extended family utilizing her original recipes, he said.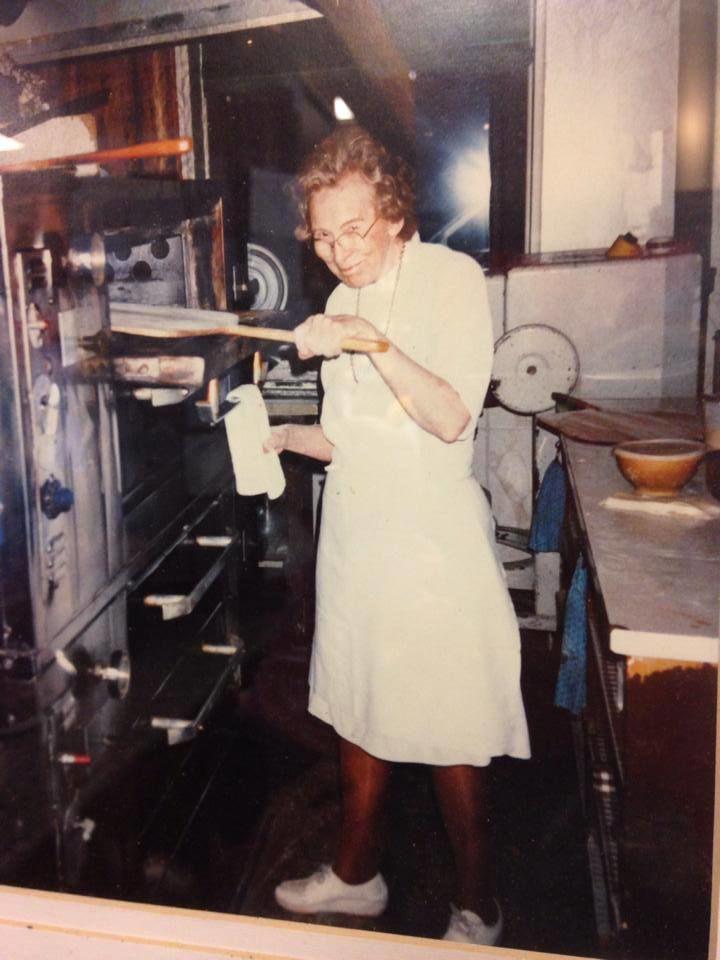 Schlegel is excited to bring Audrey's Pizza to Billings, a place where Anderson lived for more than 30 years.
"To bring it to Billings is like bringing her home," he said. "There are people still around that remember Audrey from college."
In early February, Schlegel announced plans to open a second Audrey's Pizza in another iconic pizza joint — Bozeman's old Village Inn Pizza Parlor. But after struggling with the city on tax increment finance district funds and zoning issues, Schlegel said he's changed gears.
"We've been battling the city of Bozeman for a year," he said. "It's been such a nightmare."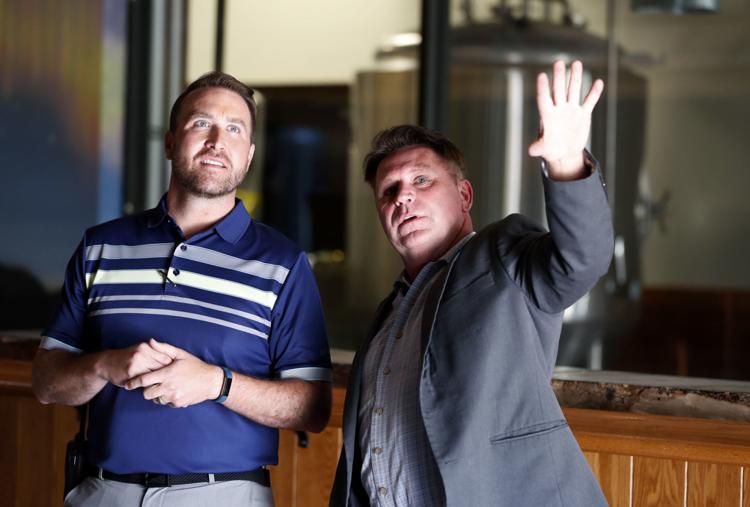 Plans to open a taproom and production brewery in Billings were already in the works, and Schlegel said he decided to open the second Audrey's Pizza in Billings.
"Billings has been a lot more receptive," Schlegel said. "The people at the mall have really been helpful. Everyone has been really positive."
You have free articles remaining.
Keep reading for FREE!
Enjoy more articles by signing up or logging in. No credit card required.
Schlegel said he's awaiting building permits from the city of Billings before beginning construction. As for his choice in venue, he felt Rimrock Mall offered another iconic location that has a lot of memories for people.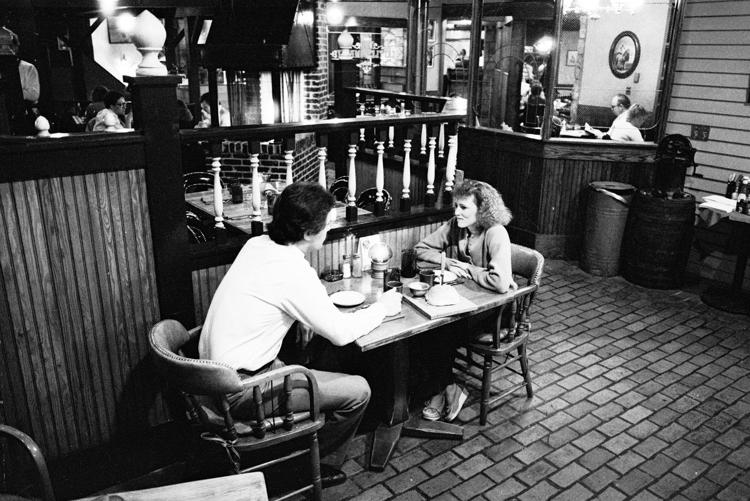 "Everyone has a history and memory of the mall, and that goes with the tradition of Audrey's. It's a focal point, and everyone in Montana and Wyoming and parts of South Dakota, they know the Rimrock Mall."
Schlegel said management's attitude at the mall has helped as well. "They are enticing and welcoming us. They are excited to see us there."
Plus, the rent is a "great value," Schlegel said. "This is meant to be."
A changing landscape
Rimrock Mall, owned by Starwood Retail Partners, has been more aggressive in recent years attracting a diversity of businesses. Though big name retailers have been exiting the Mall — most recently Dress Barn, White House | Black Market, and Herberger's department store — shoppers can now get their teeth whitened, drop off the kids for gymnastics, and even take a yoga class. 
Freefall Brewery's location has plenty of room to spread out and has remaining brewing materials that Schlegel will be able to utilize. But he's got plans for the facility that will change it dramatically. "We've got a massive crew. You won't recognize it."
The plan is also to incorporate the local arts community into the restaurant, offering live music, classes, painting, and other artistic output. "We want to bring in local talent and music, and just push, push, push that," Schlegel said. "Everyone that does music, we want them in our place."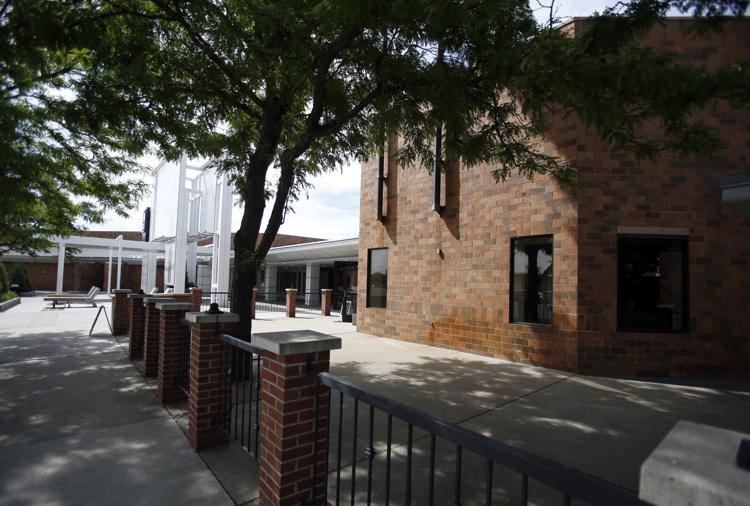 A songwriter with ties to the music industry, Schlegel plans to bring in musical acts from across the country. At age 17, he was hired by David Geffen (founder of Geffen Records) for his musical ear. 
"Some of my closest friends play with Garth Brooks, Faith Hill, Carrie Underwood, Reba McEntire and Keith Urban. You can count on seeing and meeting those band members in person at Freefall," Schlegel said in a press release announcing his new venture at Rimrock Mall.
The venue will have a baby grand piano for use, as well as a stage area for live music. As well, a game room and kids area are planned. 
Eric Shelley, a brewer based in San Diego, has been hired as lead brewmaster. Shelley grew up in Billings and is an award-winning brewer who began brewing in 2011. Small batches of beer will be brewed on-site, and a larger commercial operation is being built east of Laurel where Schlegel said they'll focus on canning, bottling, and distribution. Beers will be regionally themed, such as the "On the Rocks," featuring an artist's rendering of the Rimrocks, or "Old School," featuring a vintage photograph of life in Billings in the 1970s.
"Our focus is community," Schlegel said. "It's not just a selling point, it's our whole motto."
---
Retrospective: Rimrock Mall
Workers inspect the site of an electrical fire, 1975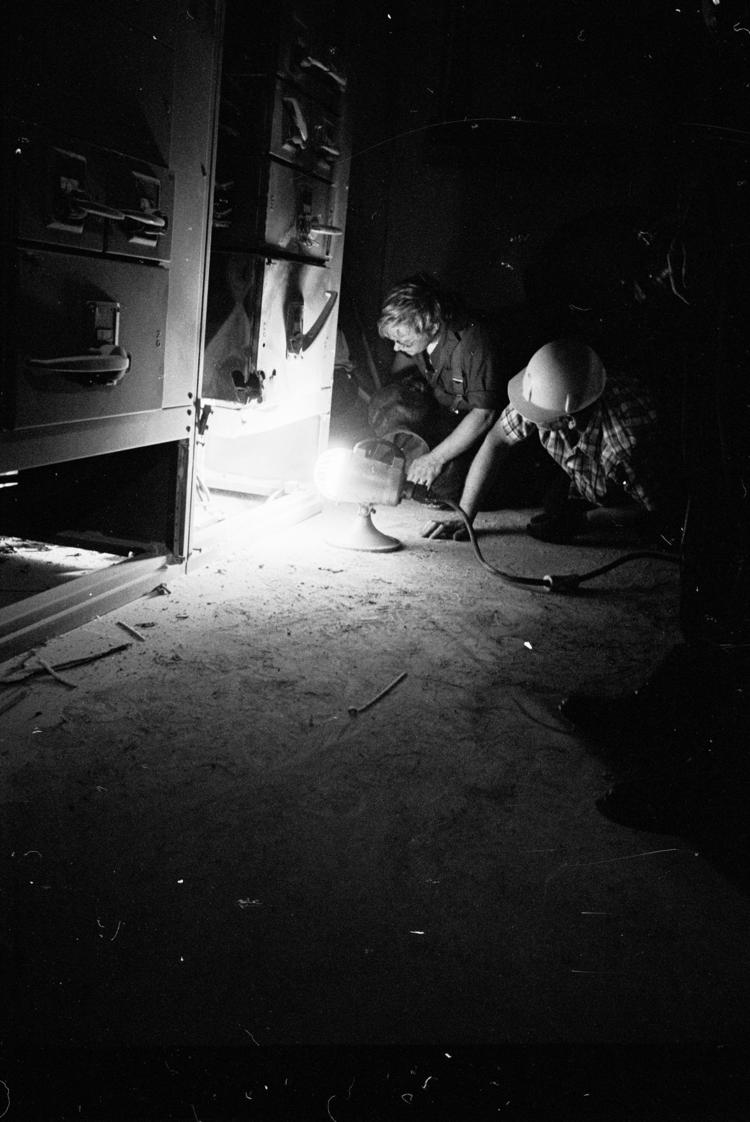 Construction of Rimrock 4 movie theater, 1975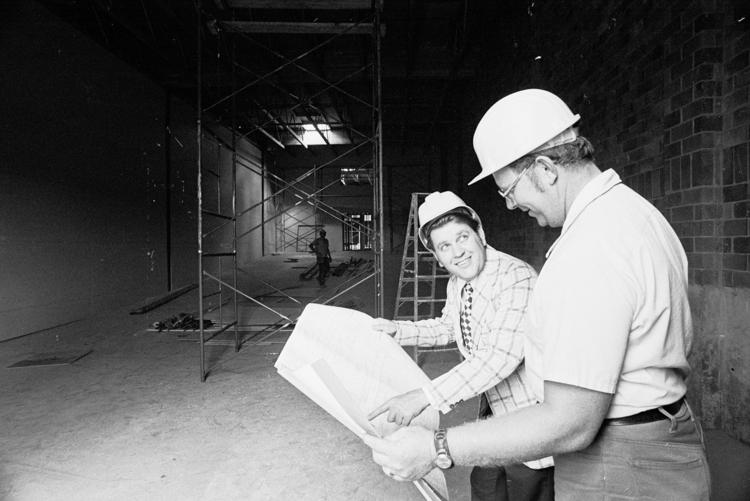 Families at Rimrock Mall grand opening, 1975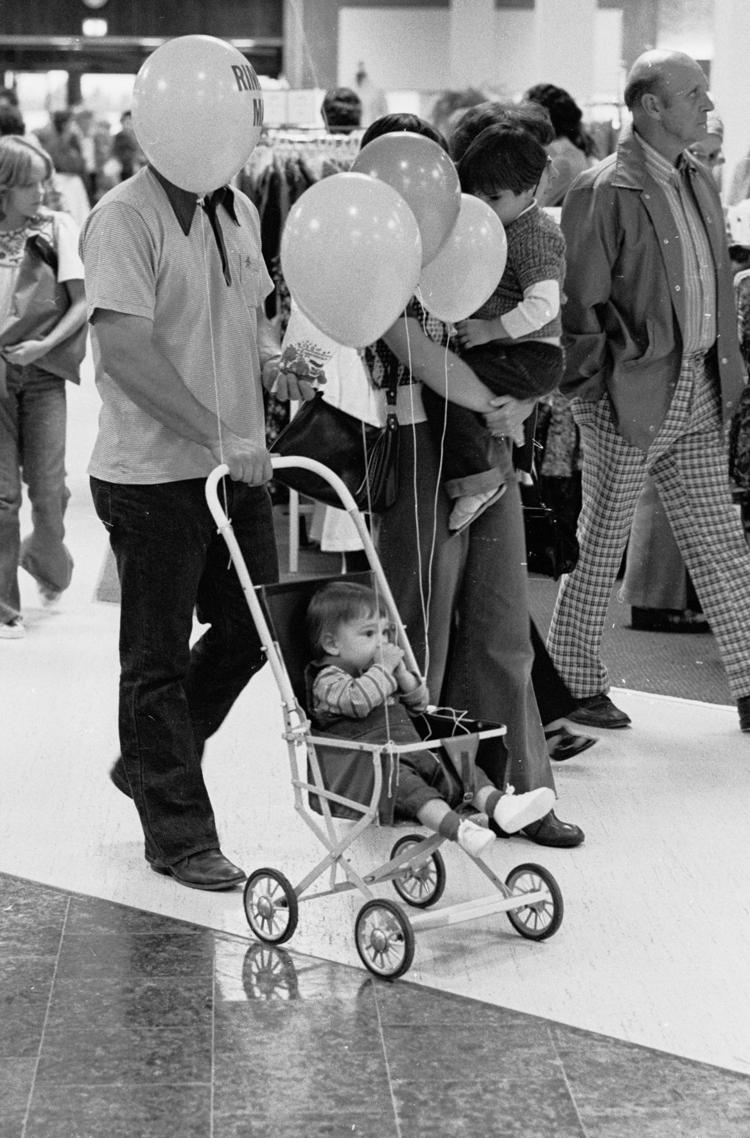 The Easter Bunny at Rimrock Mall, 1977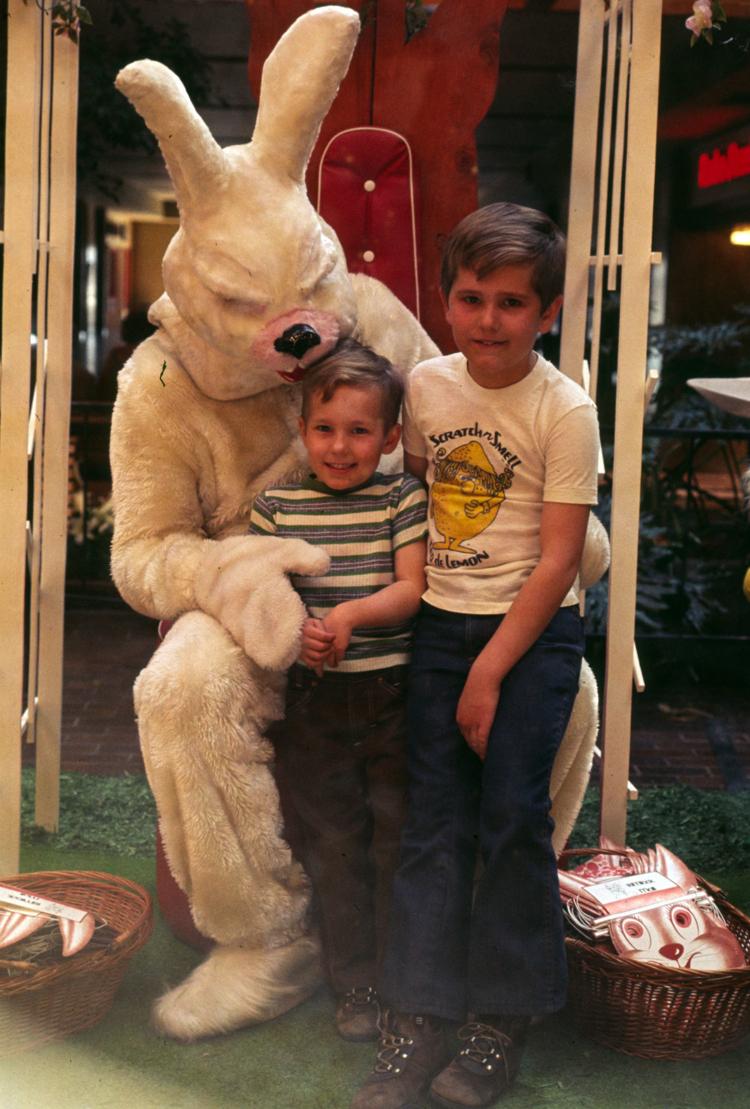 Russian hockey player at Rimrock Mall, 1977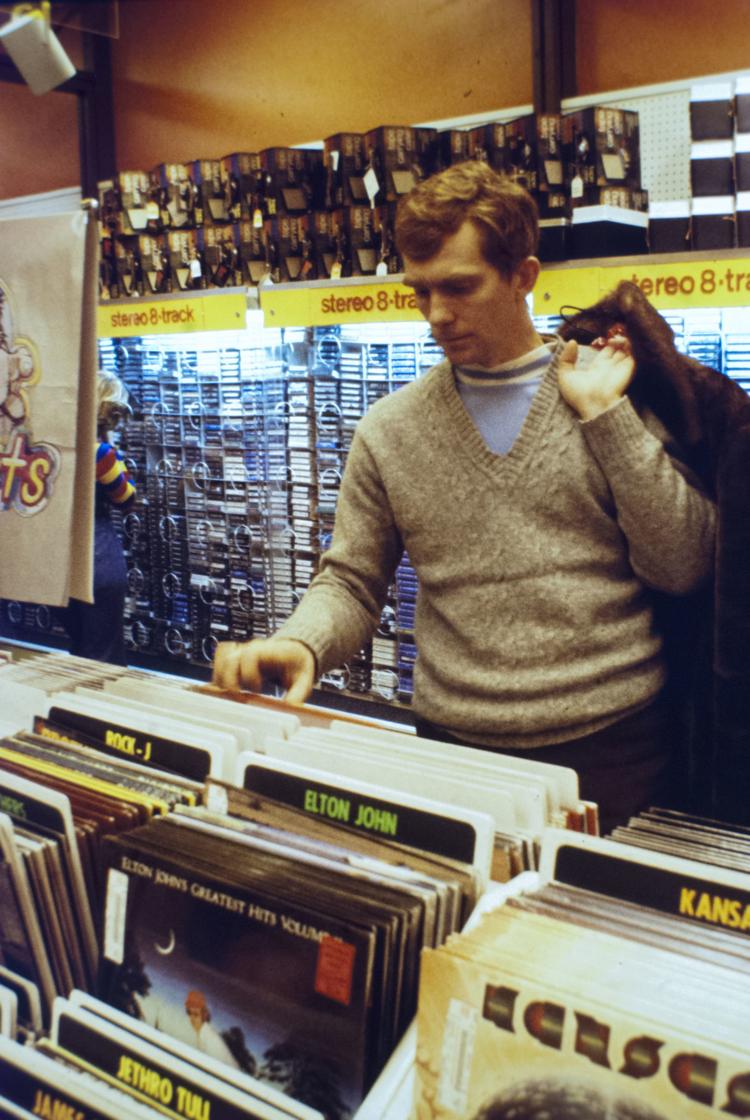 Russian hockey player buys leather coat, 1977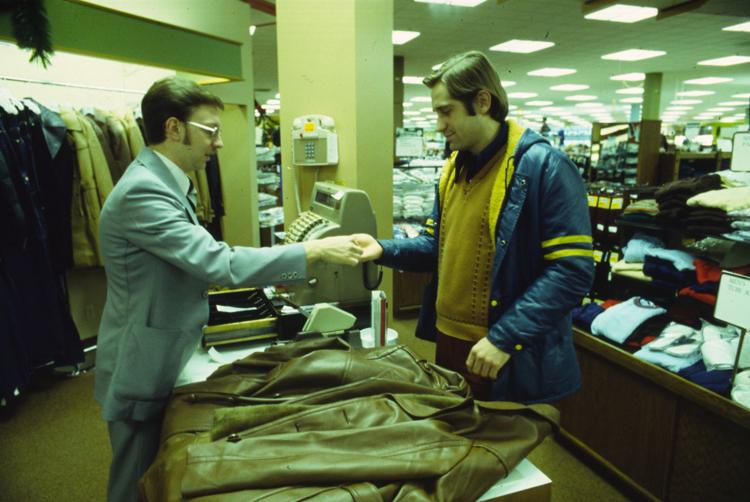 Child with cougar cub, 1979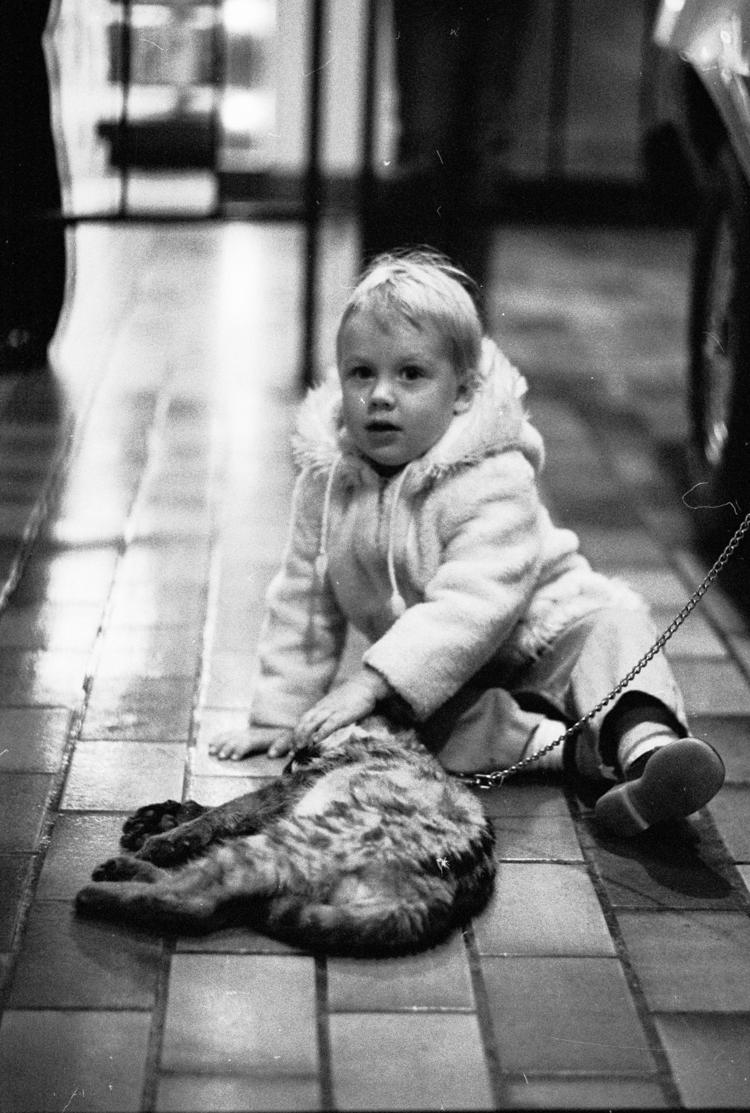 Rimrock Mall atrium, 1980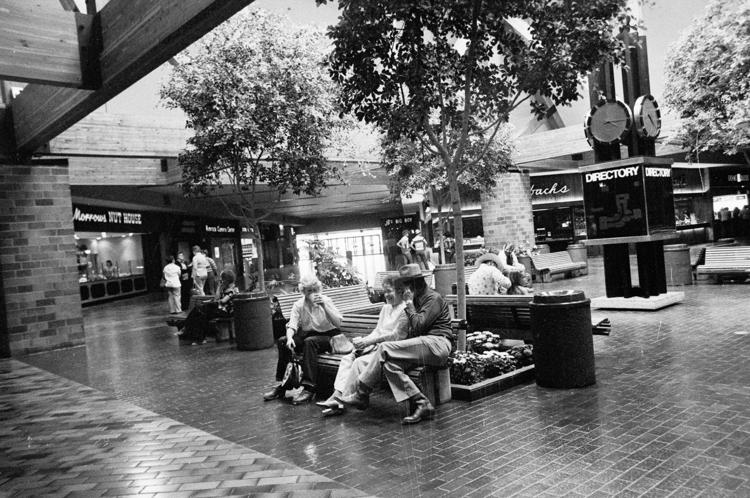 Shoppers at Rimrock Mall, 1980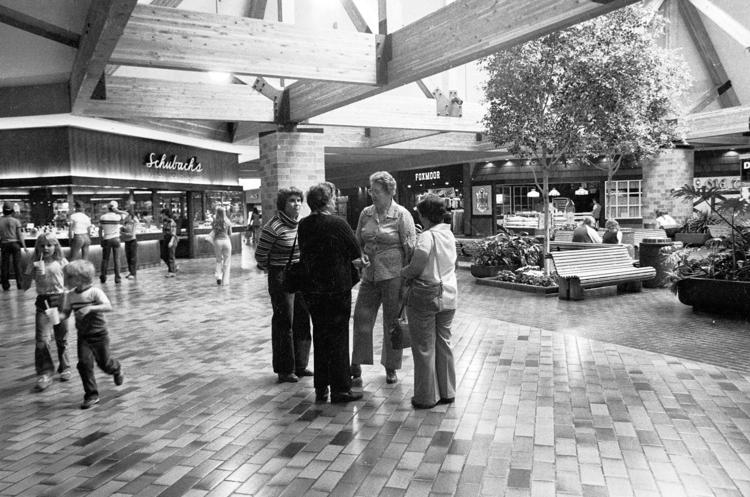 Christmas shoppers at Rimrock Mall, 1980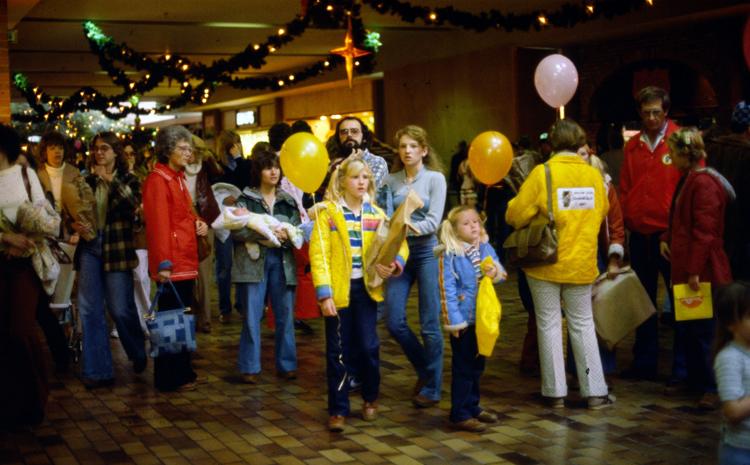 Gainan's flower display at Rimrock Mall, 1982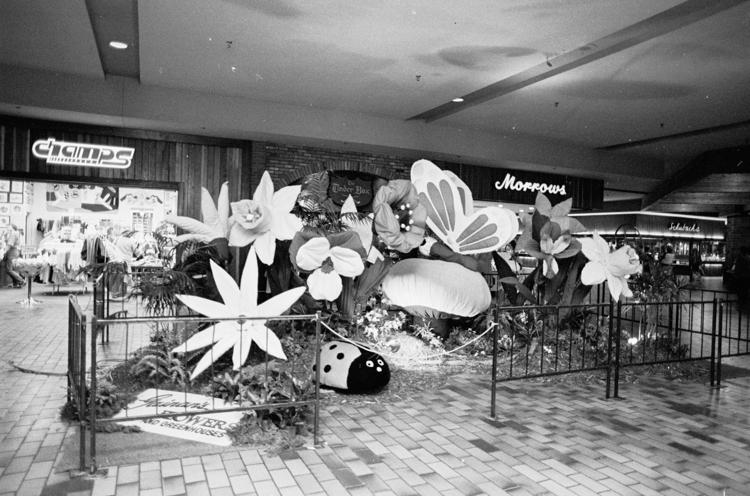 Billings police investigate a shooting, 1982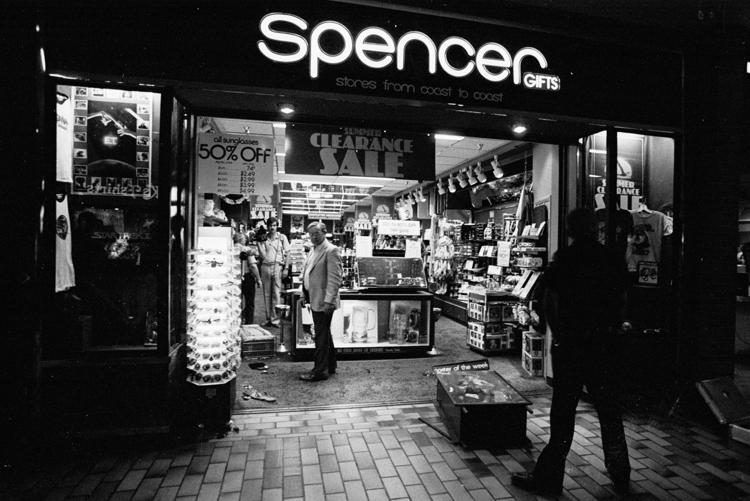 Rimrock Mall aerial photo, 1982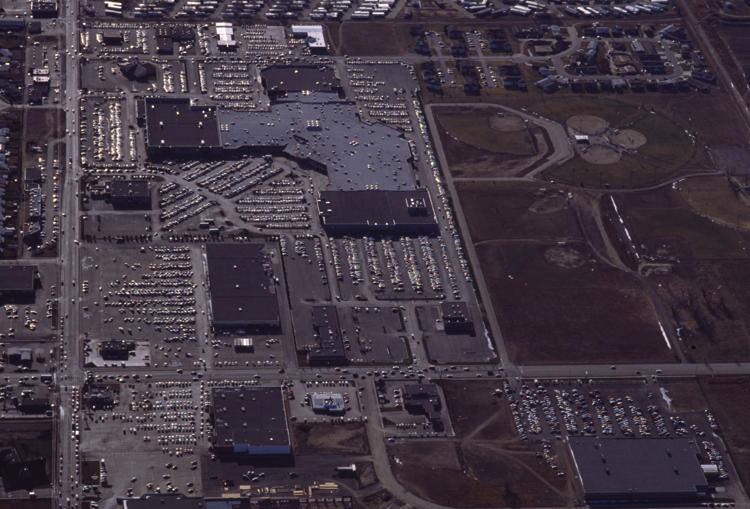 Video gamers at Aladdin's Castle, 1984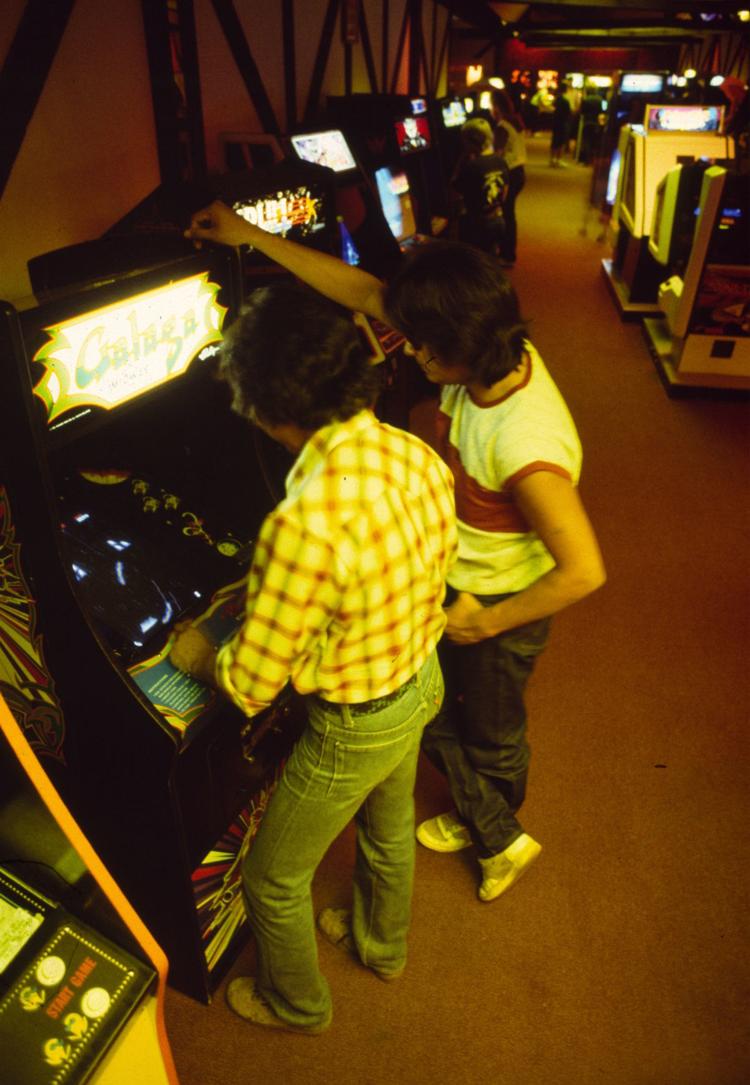 Rimrock Mall interior, 1985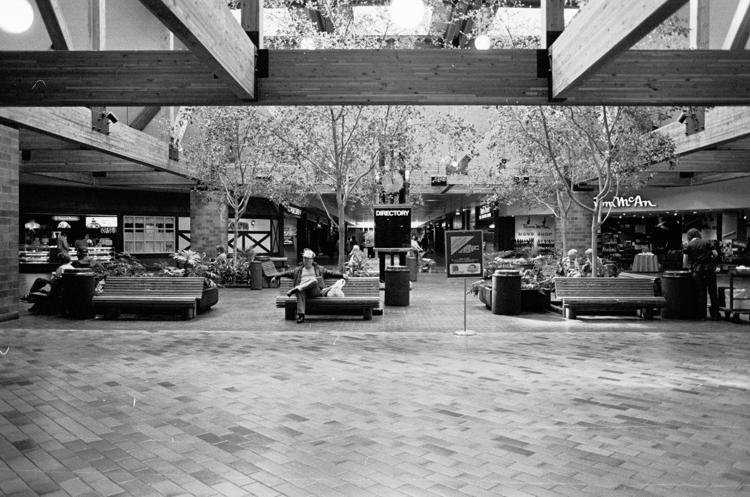 Bert and Ernie at Rimrock Mall, 1986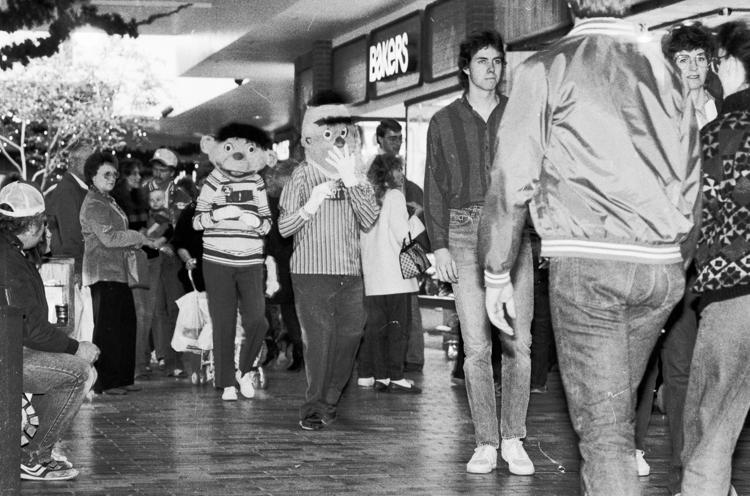 Shoppers at Rimrock Mall, 1991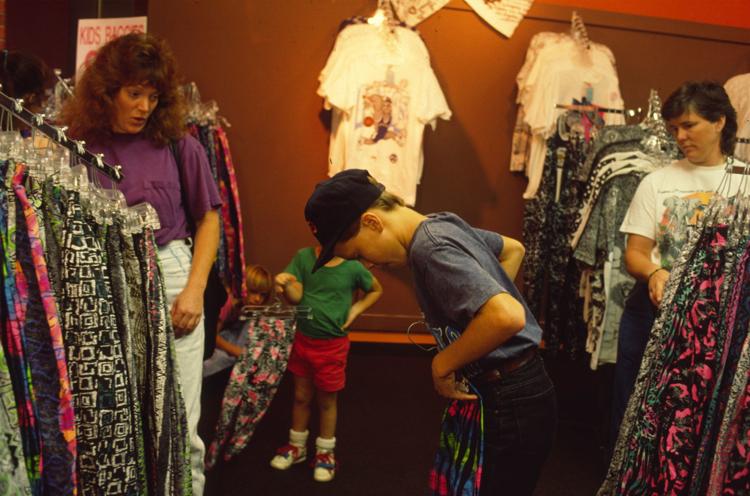 Muppet Safety Show at Rimrock Mall, 1991