In the midst of what Leroy Miller calls "a weird sort of breakdown," he pulled his truck off a L.A. freeway and gave himself a pep talk. "You're smart. Figure it out, man. You're blowing it."
Miller, a blues rock musician with a lengthy brag sheet in the industry — including opening for Aerosmith and Dave Mathews — had drifted far from fame. He'd gone through a rough divorce and lost his home and his wealth. He couldn't afford his apartment and was living in his truck.
"I've got all this talent, and I'm falling apart," Miller said of that time. "All my friends and family were freaking out about me. And I was freaking out."
Exhausted and ready to make a change, Miller called an acquaintance in Phoenix who promotes concerts and once auditioned for his band. Within three days, Miller had a tour booked.
Enter Grant Ferguson, a guitarist based in Red Lodge who opened for Miller on that fateful tour three years ago. That tie to Montana would pull Miller from his California funk into a life that seems culled from a fiction novel.
"I showed up, and I said, 'I live here now,'" Miller said of arriving in Red Lodge to visit Ferguson and help him record his album. Within a few days, Miller would meet a landowner and surgeon who offered him some forested land with a clearing to live on, just outside Red Lodge, in exchange for looking after the property.
To kick off a tour in support of Miller's latest album, "Let it Ride," the rock n' roller will play in Billings on Saturday at Yellowstone Valley Brewing. He's performing with Billings musicians and brothers Adam and Dan Rutt, who will also hit the road with Miller for a summer tour.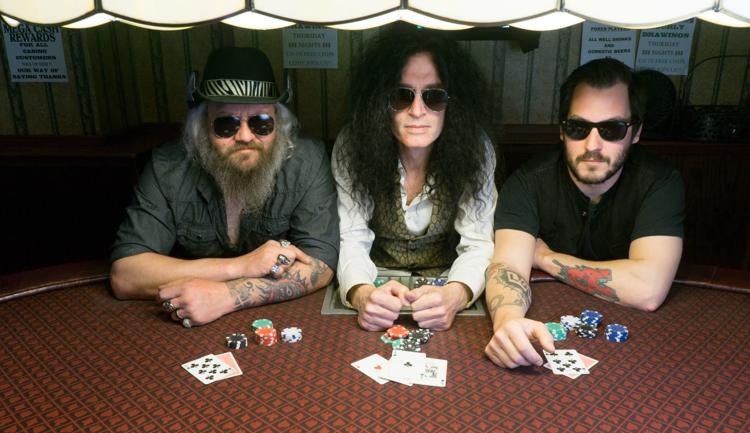 Miller has been in Red Lodge about three years, including two winters in a tiny home with a recording studio he built himself. The property exists off the grid, with energy provided by solar panels, and is heated with a wood-burning stove.
"I am out there beating mother nature," he said. He's also had a few bear sightings and has been charged twice by a moose.
Yet, this place in the natural world provides him silence and peace, something that for several decades had been hard to come by.
"I lived in Hollywood for many, many years surrounded by millions of people. Every time you get in your car, someone is flipping you off, honking at you, cutting you off. Traffic, parking…everything. It's insane."
Red Lodge has also given Miller a place to recover from a decade living with depression.
"I didn't even know I was depressed until it went away," said Miller.
Everything that happens in his life has one outlet, "and that's through my music," said Miller, who just released a six-song album, "Let it Ride."
The record has plenty of tasty blues licks Miller has spent his career honing, with colorful vocals and lyrics chronicling life's latest lessons — including cabin fever, what Miller diagnoses as "Montucky Blues."
"The big sky is falling, and that river just keeps on rising. Mother nature, she ain't smiling. She got me stuck in this house again."
Music man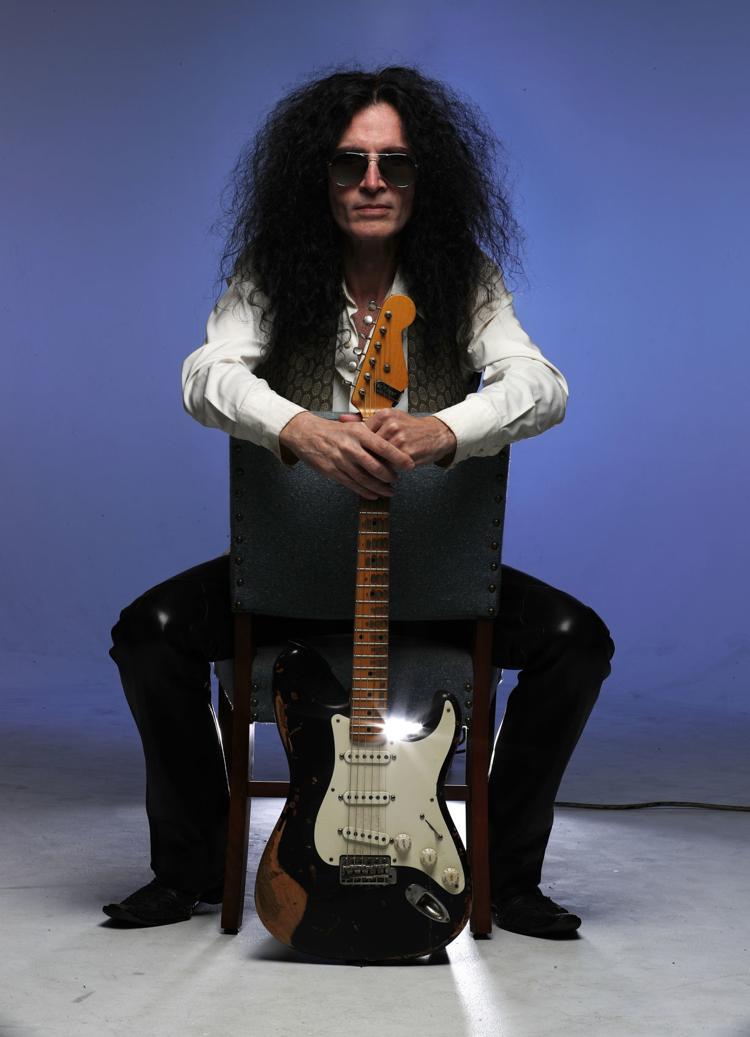 Miller grew up in Spokane and came to showmanship naturally. He recalls at age 5 writing songs in his head, enjoying stories, and getting attention. He would devour books and memorize, recite or reenact them.
"I've always been that way," Miller said. "I've always liked stories." He grew up listening to ZZ Top, Blue Oyster Cult, Black Sabbath, Led Zeppelin, Jimi Hendrix, and Rush, as well as following guitar players such as Pat Travers and Robin Trower.
Miller put together his first band in grade school. He schemed with some friends to ask for musical gear for Christmas, and made friends with one boy whose father built him a stage in the garage.
"Give me a guitar and put me on the stage and crank up the amplifier. I'm really good at that. That's where I always felt my talent was."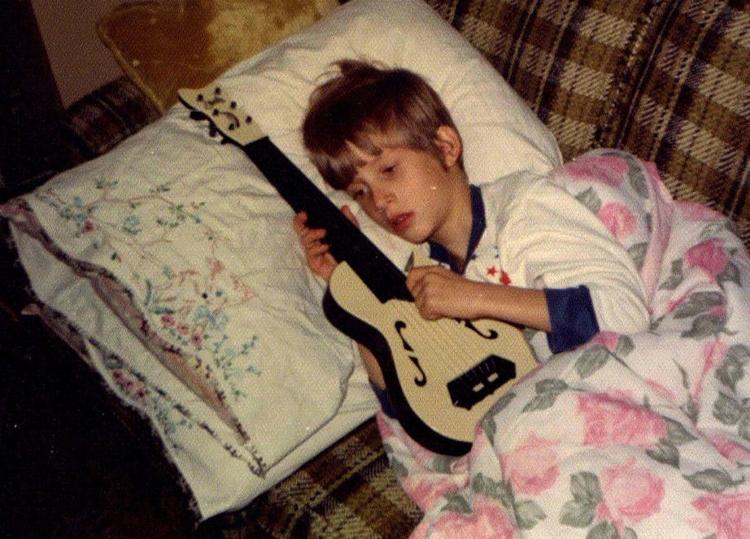 At first, Miller wanted to play bass, but his father bought him a guitar and signed him up for classical guitar lessons to learn the fundamentals first.
"As soon as I stared focusing, I realized the guy out there doing the solos, he's got the spotlight…I want to be that guy. I figured out real quick that lead guitar players were cooler."
By the time he entered seventh grade, Miller said he had a working band, and his dad was their manager.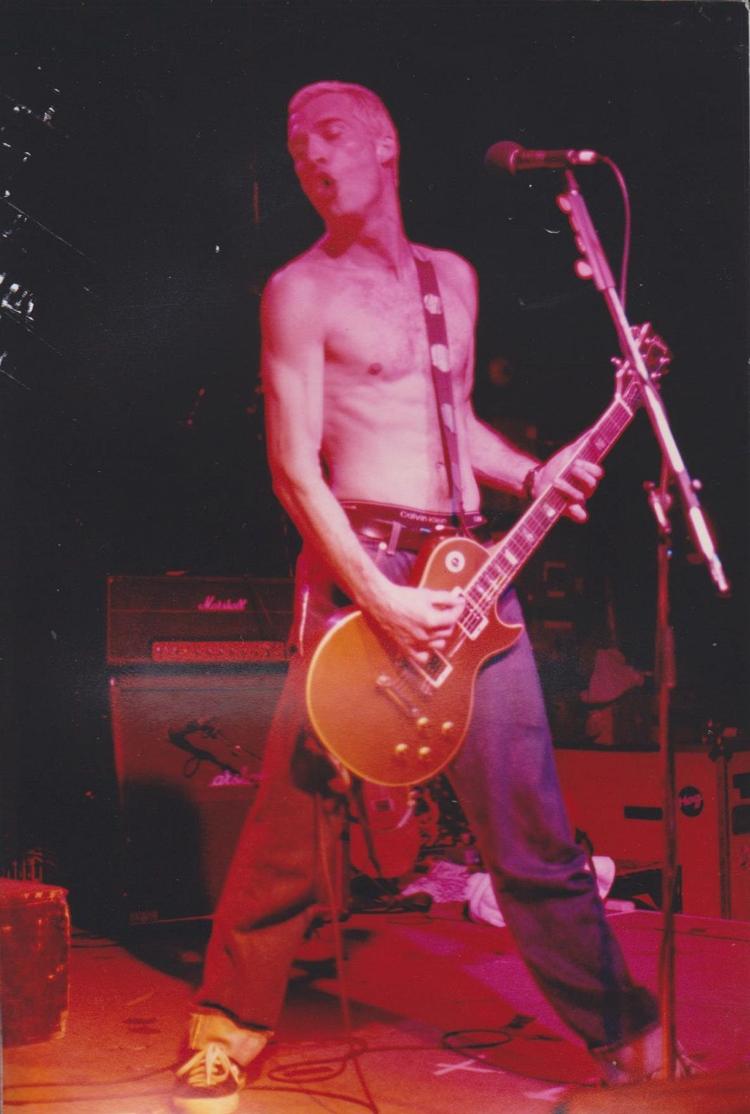 "I was playing in front of hundreds of people," Miller recalled, astounded at the audience numbers. "I didn't beat the attendance in those shows for another 25 years. When I moved to California, for me to get a couple hundred people to come watch me play was a chore."
After graduating high school in 1983, he immediately moved to Orange County, where he started a band called Clover and started playing clubs in Hollywood.
You have free articles remaining.
Keep reading for FREE!
Enjoy more articles by signing up or logging in. No credit card required.
With a taste of the town, Miller knew he'd need to relocate to Hollywood if he was going to make it further in the music business.
"That's where everything was happening," Miller said. "Back then, it was the rock n' roll scene, the Sunset Strip. Every band was original music. And all of us, we wanted to be rock stars."
He moved to Hollywood during the height of the L.A. glam metal scene. "People started to see me, and one thing led to another," Miller said. Soon, he was asked to hit the road with a popular band at the time, Cell Mates, comprised of twin female singers in a soulful blues rock band.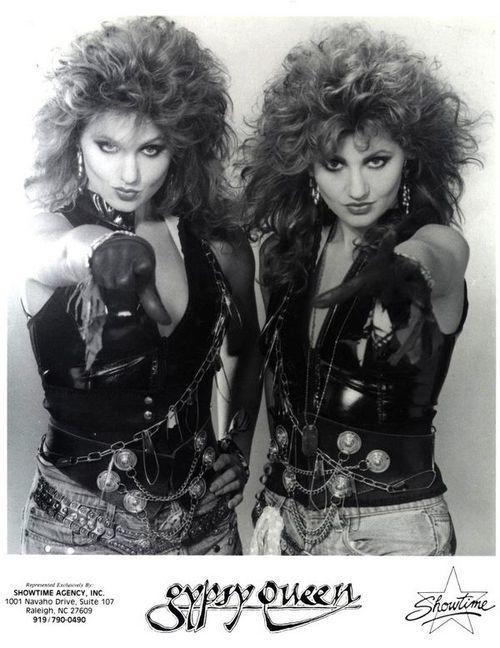 "That's when I made pretty much my first dollar playing music," he said. But being in someone else's band wasn't for him. "I realized I am a leader. I have to control that."
In the mid-'90s, he formed his own band, Hog (at the time, he was known as Kirk Miller and fronted the band on vocals and guitar).
Miller kept at it, while also working at Fitzgerald Hartley, an entertainment firm that managed clients and also produced gold and platinum record awards.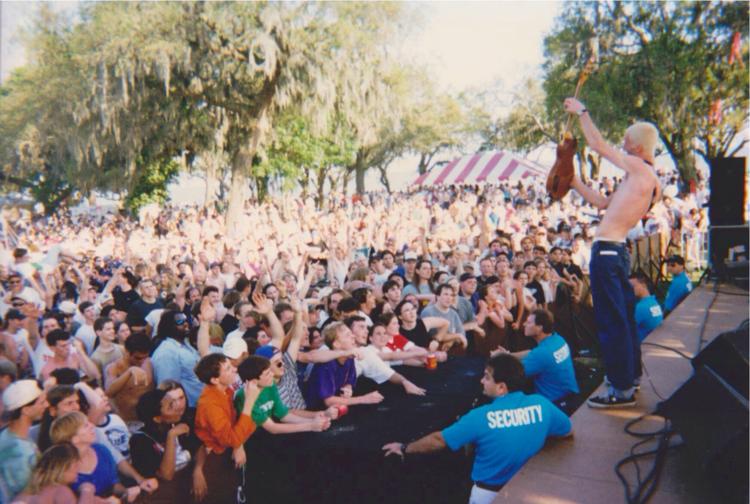 Miller's job was to take the record awards to the labels, including Geffen Records, where he'd roll in, long hair flying and boisterous personality overflowing.
"I was just happy to be in California rocking and living life," Miller said.
The day his band was signed to Geffen, he quit his job at Fitzgerald Hartley and laughs as he recalls the surprise people showed when they found out he was no longer the delivery boy.
Hog would release "Nothing Sacred" in 1996, a raspy punk-rock fueled record that didn't do well enough to keep the band on Geffen, but the song "Get a Job" appeared in "Black Sheep" starring Chris Farley and David Spade and became the group's most well-known hit.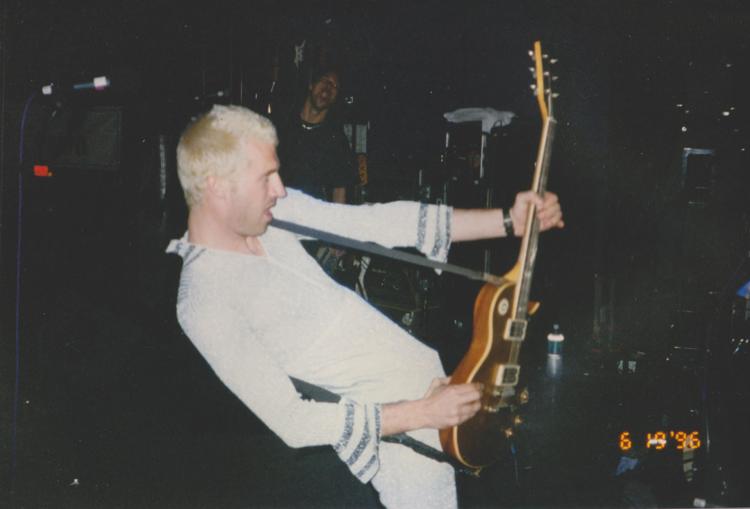 Miller traded short bleach-blonde hair and power chords for a more blues-fueled rock n' roll vibe and started to grow back his characteristic, flowing black locks. He signed as a solo artist with Hollywood Records, where he co-produced "Leroy" with Grammy-Award winning producer Rob Cavallo. His music shifted into darker blues and rootsy rock, peppered with soul and funk.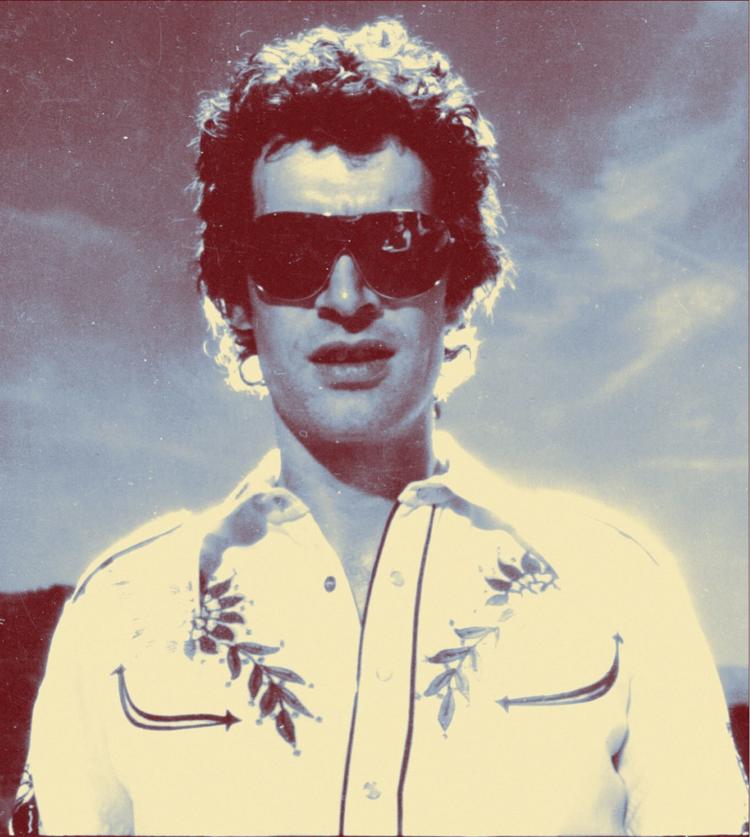 As a solo artist, Miller amassed a backing band and opened for acts such as Dave Matthews and Aerosmith. In the midst, he was also a live sound engineer for Ween and worked on recordings for acts including John Mayer, Macy Gray and Smash Mouth.
In 2008, Smash Mouth's guitarist Greg Camp left the band and Miller was recruited to play that summer with the band.
"I had four days to learn two and a half hours of music," Miller recalled. "I showed up, with no rehearsal, and got on stage in front of 10,000 people."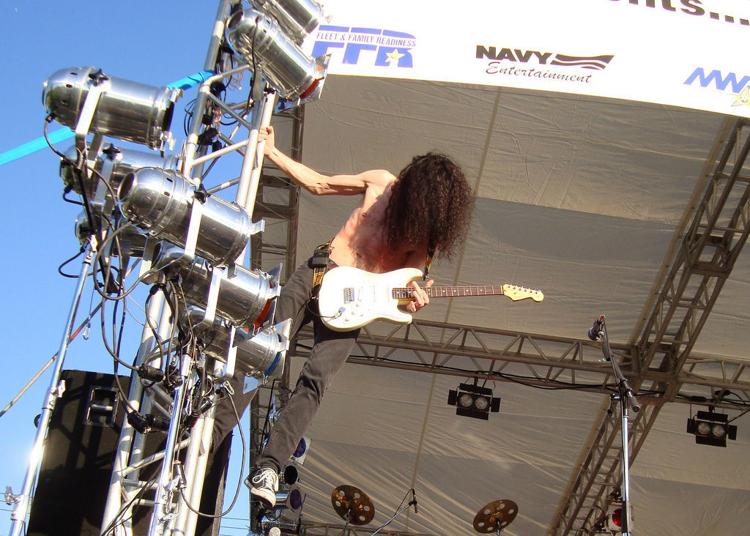 His music was also picked up for films and TV productions, including a song on the soundtrack for the teenage hit "10 Things I Hate About You," and music on NBC's "Scrubs" and Fox's "Arrested Development" (now on Netflix).
Yet, Miller's enthusiasm for Hollywood and the rock star life was starting to wane.
"There was a moment in my career when I was very well off. I got a major recording contract, major publishing deal, I was touring, I got all these movies, and it all hit at once. I went from your typical guy making $20,000 to $30,000 a year to … I don't even want to say. It's too much horn tooting. Let's just say that I had made it. I had arrived, and I owned a big house and drove BMWs. I was a rock star, full on. I had a gorgeous wife. I had everything. And after 12 years, things change."
Money was burned up, Miller said, and royalties weren't enough anymore. "Every year it gets a little smaller. Nothing lasts forever, that is why you always have to keep things in the pipeline."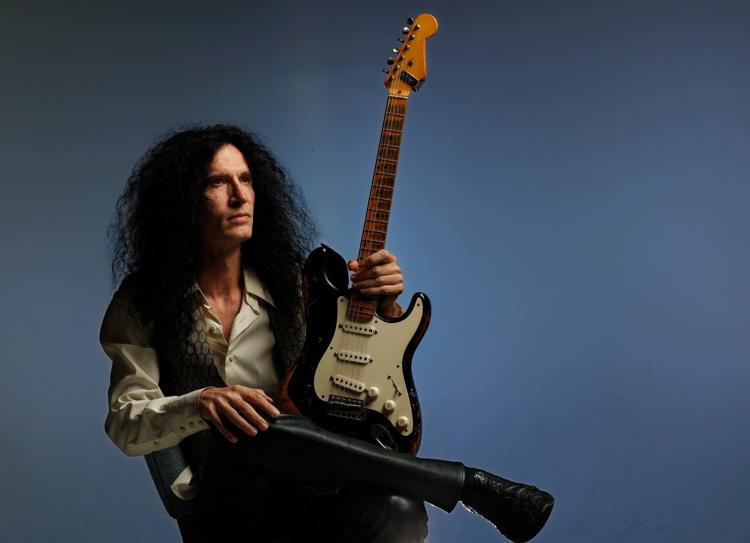 Venues he once sold out wouldn't even book him for a mid-week show. He and his wife got a divorce, one that would reconcile amicably, Miller said. He took up residence in his truck.
"I was homeless for a long time," he said. "I couldn't afford my apartment on Melrose anymore, the gigs weren't making any money…"
That street cred Miller gained on the road was useless back in Hollywood. "It doesn't matter. Nobody cares. They forget so quick there."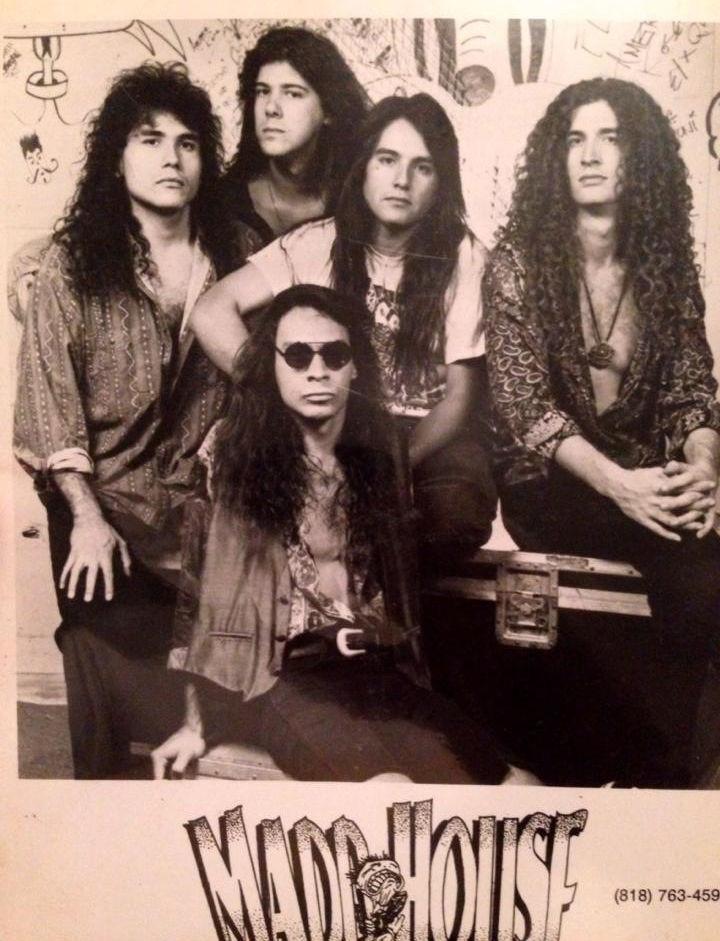 Miller, whose success seems to have come in waves, said he continues to seek the next big thing.
"I'll never quit," he said. "I'm always going to be striving for that big spot. They are going to say he's a 30-year overnight success."
At age 54, and after 30-odd years in California, Miller said he still feels young. Looking back, he said he was happy at times, but he struggled. "I was just so hungry and naïve. All I wanted to do was rock."