The biscuit business is booming for owners of Sassy Biscuit Co., who are celebrating a second year downtown. Located at 115 N. 29th St., the restaurant has gained popularity since opening, and lines for brunch are often out the door.
Founded in Billings by Jilan and DeMarco Johnson, the restaurant is so popular that they're opening a second location in Dover, New Hampshire, in February.
"We have an investor who came in, loved the food, and wanted to bring what we have out there," said Willie McCormick, Sassy's kitchen manager.
Sassy Biscuit Co. is one of a dozen restaurants participating in the second annual Downtown Billings Restaurant week Nov. 4 – 10. Created by the Downtown Billings Alliance in 2018, the event highlights the diverse food offerings in downtown Billings while helping boost sales in the restaurants.
For restaurant week, McCormick is whipping up a Thanksgiving sandwich on a traditional biscuit with roasted turkey breast, apple sage sausage stuffing and homemade cranberry orange compote, and will be paired with a warm house-made apple cider.
"The chefs really enjoy this event because they get a chance to play," said Lindsay Richardson, events director for the DBA.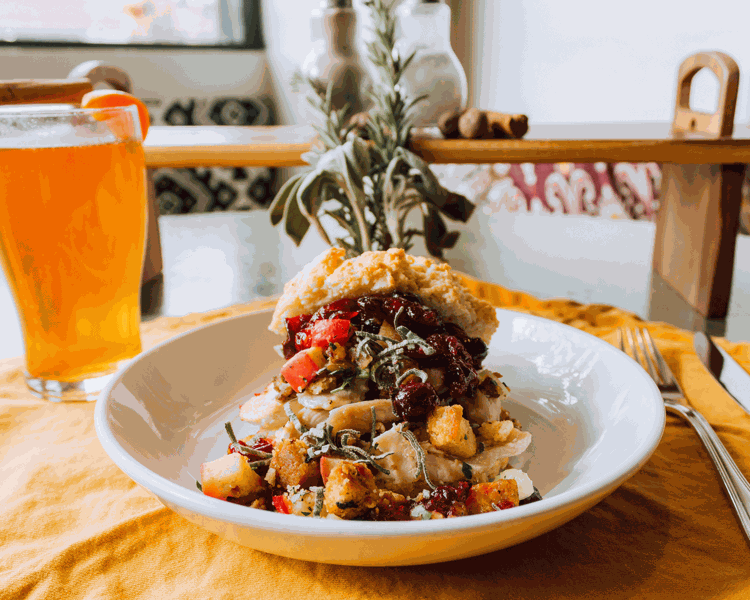 Twelve restaurants will participate this year, including Jake's Downtown, Lilac, Stacked, Walkers, Uberbrew, The Fieldhouse, The Annex, Bin 119, TEN at the Northern, Last Chance Pub & Cider Mill, The Sassy Biscuit Co., and Big Dipper Ice Cream.
Diners in the week-long event are encouraged to purchase a "Foodie Passport" that can be stamped at each participating location and entered into a prize drawing.
In its inaugural year, approximately 600 passports were sold by the Downtown Billings Alliance during Restaurant Week.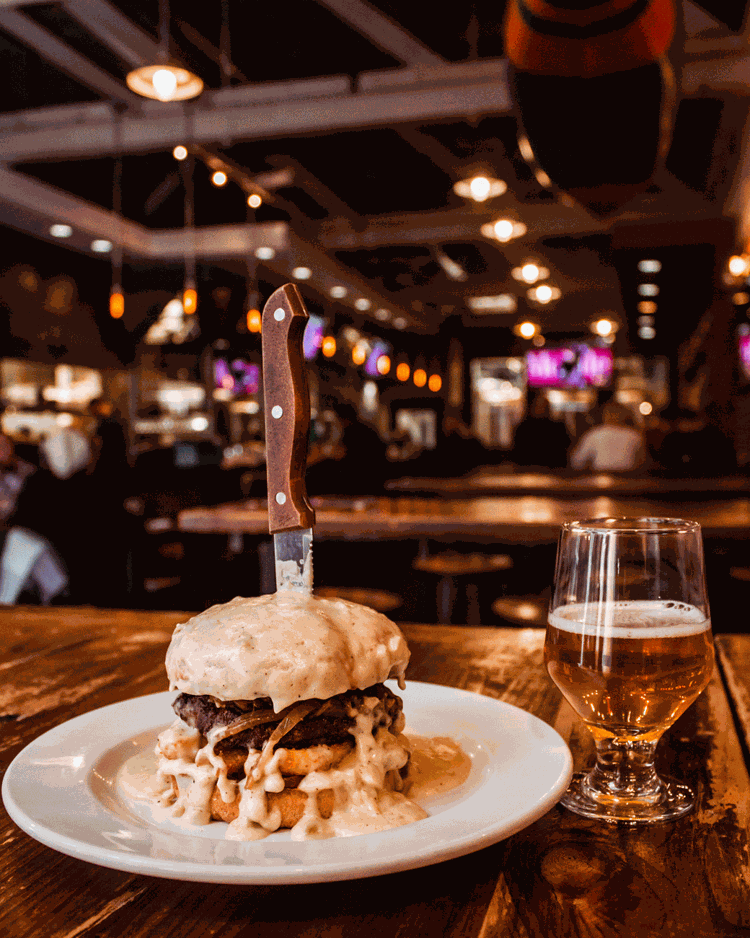 "It did exactly what the event was meant to do, which is to increase revenue at a time of year when they usually see revenue drop," said Richardson. "We heard so much positive feedback from the restaurants. Their numbers were up."
Fieldhouse prep cook Matt Makowski, who relocated to Billings in 2017 from Seattle, has plans to push the culinary envelope for Billings palettes during Restaurant Week. He's bringing oxtail to the table, "to put something that might be a little challenging in front of someone."
"Oxtail is something that people don't have all the time, especially in Montana," Makowski said. "I find that strange that so many Montanans don't eat weird cuts of meat."
And for those who are wondering, yes, it is the tail. "Since it's such a heavily worked muscle, it's full of flavor," Makowski said.
You have free articles remaining.
Keep reading for FREE!
Enjoy more articles by signing up or logging in. No credit card required.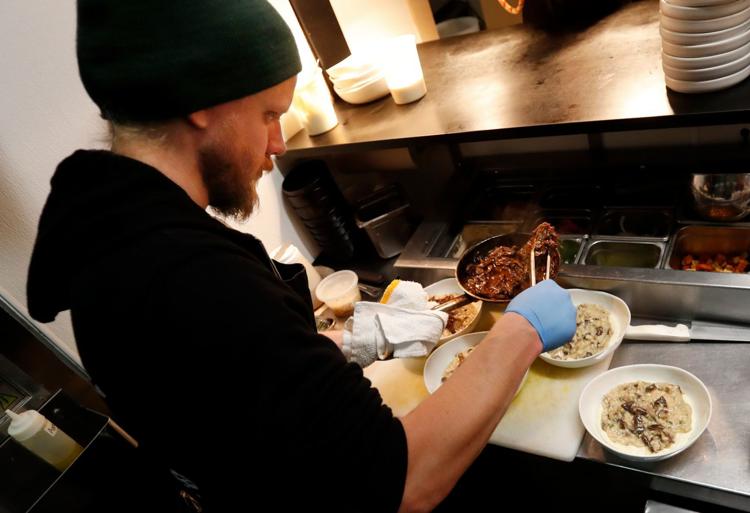 Open for business
Downtown's restaurant scene has long been evolving, but this past year saw the sudden closure of Pug Mahon's following the unexpected passing of owner Bill "Mac" MacIntyre in January. MacIntyre's family decided to sell the building, which also housed Guido's Pizza and The Bookie Casino. Lovers of Irish food and music and the characteristic old bar came out to mourn and say goodbye. Guidos has since relocated into the former Café Italia on Montana Avenue, and the Pug's building was purchased at auction in September, though The Billings Gazette has not been able to reach the buyer regarding future plans.
Seva Kitchen also closed suddenly in July, citing issues with location and the renovations taking place across the street at Alberta Bair Theatre, though owner Harvey Singh said the closure is temporary. The ABT is expected to reopen in Sept. 2020.
The Grotto, a kombucha bar and vegan restaurant on Montana Avenue, closed earlier this month after losing its investor. Sisters Ashley and Katie Klaus opened the business 10 months ago and told The Gazette they have plans to open a similar restaurant in the future.
Well Pared opened just over a year ago at 2710 Montana Ave., next to Walker's. The juice bar also serves salads and wraps.
Your Pie, a Georgia-based brick oven pizza chain, is still planning to open a second location at the corner of South 27th Street and Montana Avenue, though construction has been delayed. The fast and casual pizza joint is expected to move into the St. Vincent de Paul building following the relocation of that organization in 2018 from its longtime downtown location to a new building just a few blocks away on First Avenue South.
According to Yelp, Billings has 331 places to eat, a number that is up from 312 establishments classified as "restaurants and other eating places" in the last County Business Patters survey in 2015.
Strangely enough, that's one restaurant per every 331 residents, and within the downtown area there's nearly 45 restaurants — excluding fast food, according to the DBA.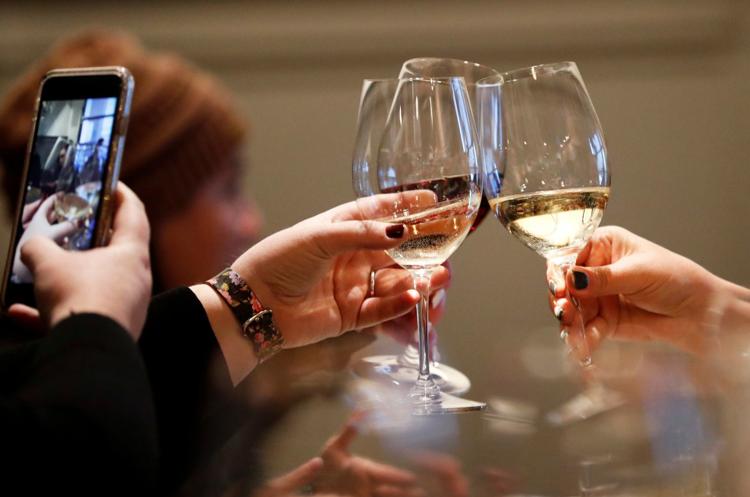 In its long-term planning, the DBA hopes to position downtown Billings as an economic, social, and cultural center of Billings, which includes focusing on the key industries such as restaurants and other eating places that offer opportunity for entrepreneurs and "emphasize the authenticity of the downtown community and help to retain talent and corporate functions in downtown," as identified in the strategic document.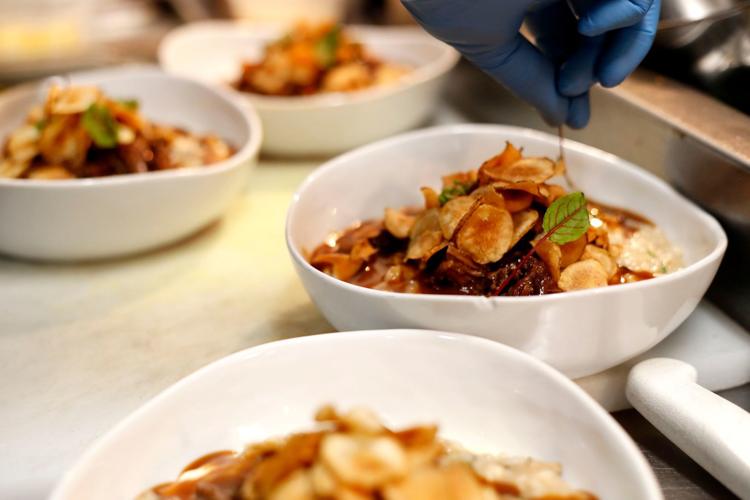 Foodie Passports are available at the DBA offices, 116 N. 29th St., will be for sale during the food truck lunch, and available at participating locations. Diners are encouraged to have their passport stamped at each location they eat at during the week, and cards with seven or more stamps may be entered into a drawing for a grand prize giveaway that includes a stay at the Northern Hotel and dinner for two, breakfast at Sassy Biscut Co., lunch at Bin 119, and credit at Liberty and Vine, plus a movie for two at the Babcock Theatre.