Seva Kitchen on North Broadway is spicing up the avenue with a block party Saturday in celebration of the restaurant's one year anniversary.
The event begins at 4 p.m. with an outdoor BBQ party in the parking lot of US Bank, on the corner of Fourth Avenue North and North Broadway, adjacent to the restaurant.
Seva Kitchen Executive Chef Josh Cannon and staff will be whipping up barbecue classics with a twist. The restaurant focuses on eclectic fare, but tries to include locally sourced ingredients when possible.
"We try to keep our food global but use our local products," Cannon said. From flour to beef, the restaurant uses sources products from the Montana/Dakotas region. "It's important to me as a chef, especially to create local business and to support our community. I would rather us use what we can from here if we can get it."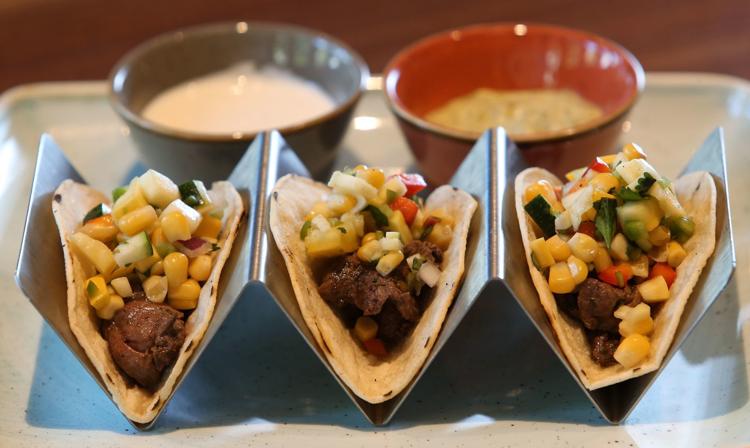 Cannon and staff seek out recipes from different countries, but change it up to fit their own personal flair. "It honestly depends on the dish," he said. For their one-year celebration, they're offering three food options: a hot dog from the Great Alone Cattle Co., located in Two Dot; burgers from Montana Wagyu Cattle Co. of Belgrade; and a vegetarian jackfruit BBQ taco.  
You have free articles remaining.
Keep reading for FREE!
Enjoy more articles by signing up or logging in. No credit card required.
This event is free to attend, and food and beverage will be available for purchase. 
"A lot of restaurants fail in the first few years," Singh said. "Opening up, you don't know what is going to happen until you do." The restaurant has been steadily growing, according to Singh, and they are investing in upgrades including a remodeled patio, set to open for the summer season.
Opening Seva, the goal was to have fun while adding to the diversity of food options in Billings by incorporating foods from all over the world. 
"We get a lot of appreciation for turning people onto something different," Singh said. "We are getting a lot more people who are excited and grateful for the place. Singh originally intended to open a high-end Indian food restaurant, but found an approach of providing a wider range of foods in a social dining experience was a better start. "It is hard enough having a globally inspired restaurant," he said. 
After a winter of selling bread and remodeling restaurant space, Rudeboys Bistro is open to the public.