Playing daily at the newly reopened Babcock Theatre, 2812 Second Ave. N., "Creed II" tells the story of Russian boxer Ivan Drago, who killed former U.S. champion Apollo Creed in a tragic match in 1985 that stunned the world. Against the wishes of trainer Rocky Balboa, Apollo's son and current champ Adonis accepts a challenge from Drago's son — another dangerous fighter. Under guidance from Rocky, Adonis trains for the showdown of his life — a date with destiny that soon becomes his obsession. Now, Creed and Balboa must confront their shared legacy as the past comes back to haunt each man.
Showtimes: Playing daily at 4 p.m and 7 p.m. 
National Geographic Documentary Film's "Free Solo" (PG-13) opens Friday at Art House Cinema and Pub, 109 N. 30th St. From award-winning documentary filmmaker E. Chai Vasarhelyi ("MERU") and world-renowned photographer and mountaineer Jimmy Chin, "Free Solo" is a stunning, intimate and unflinching portrait of the free soloist climber Alex Honnold, as he prepares to achieve his lifelong dream: climbing the 3,000-foot El Capitan in Yosemite National Park...without a rope. Celebrated as one of the greatest athletic feats of any kind, Honnold's climb set the ultimate standard: perfection or death. Succeeding in this challenge, Honnold enters his story in the annals of human achievement.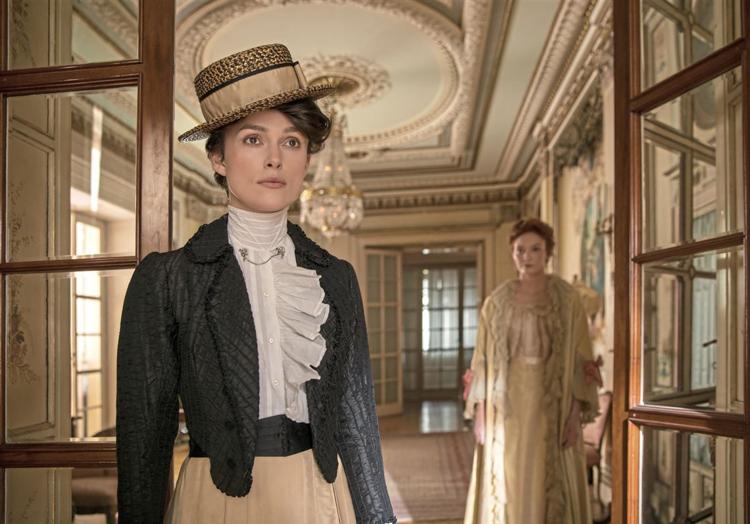 "Colette" (R) continues at Art House, following the life of author Sidonie-Gabrielle Colette after moving to Paris. She agrees to ghostwrite a semi-autobiographical novel for her husband, and its success soon inspires her to fight for creative ownership and overcome the societal constraints of the early 20th century.
Showtimes: Fri. 6 p.m.; Sat. 1 p.m., 6 p.m.; Sun. 1 p.m.; Wed. 6 p.m.; Thur. 6 p.m.