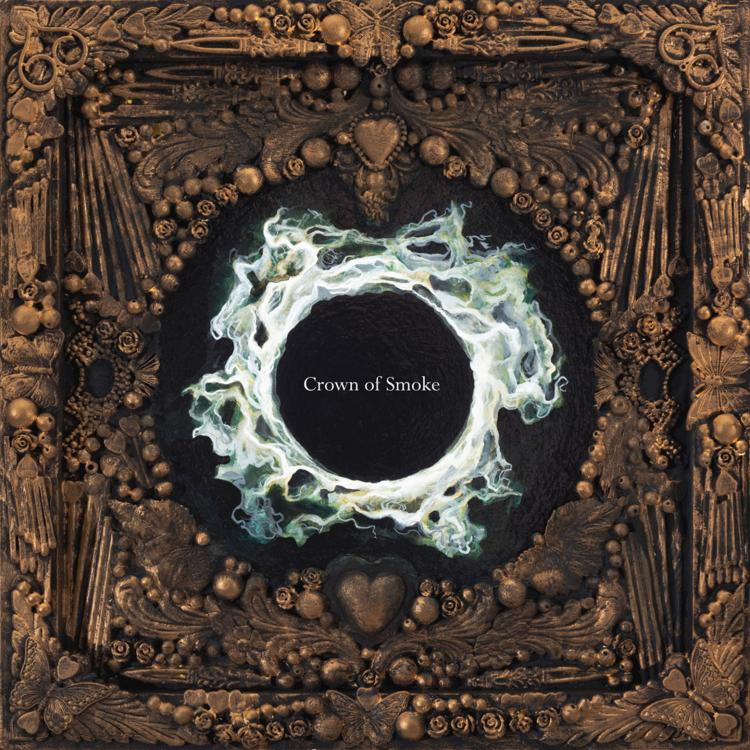 The Greeks coined the term "ekphrasis" for collaboration, a word that encompasses descriptions of visual works of art. Essentially, it's art about art.
Ekphrasis isn't just fun to say, it conveys the interplay of artistic mediums that result in an inspired new product. Livingston-based photographer and musician Audrey Hall has long wanted to connect the process of making art and music, and she is collaborating with the Stapleton Gallery in Billings on an art-centered musical show on Saturday.
Ten original songs are being released on limited edition vinyl records that feature unique cover art created for each song by regional artists represented by Stapleton Gallery, including Hall, Kevin Red Star, Jennifer Eli French, Judd Thompson, and others.
Musicians, from hometown hero Grant Jones to East Coast sensation Jeffrey Foucault, will perform in a songwriters in the round format, starting at 6 p.m. Just 50 records were pressed (five for each cover) and will be for sale at the concert. The album will be available afterward for digital download.
"It's the exact opposite of Spotify," said Hall of the millions of listens a song requires before it's profitable for an artist on a streaming service. Tickets, priced from $12 to $40, pay the musicians, and they get a percentage of art and music sales.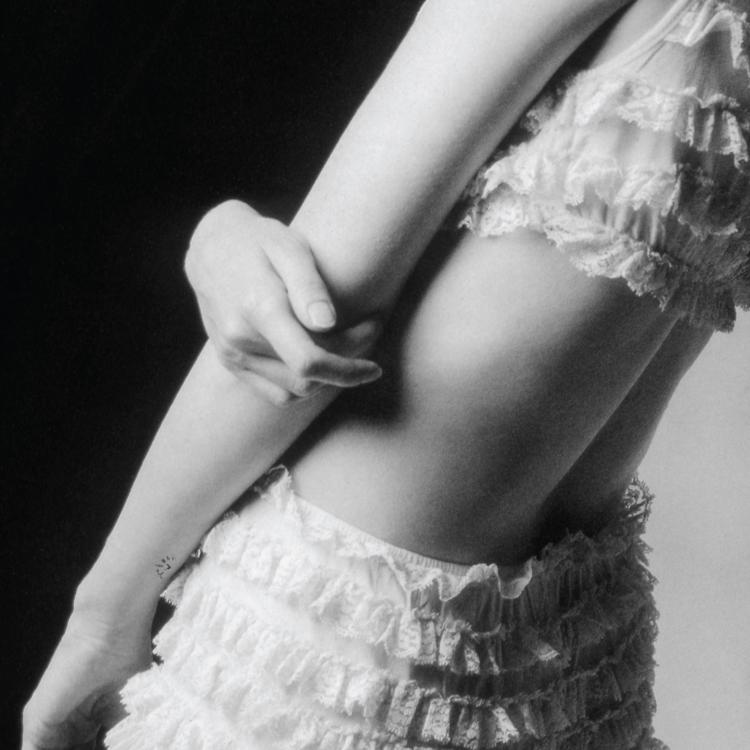 With this show, Stapleton Gallery curator Jeremiah Young hopes to elevate music as a form of art making, and with that comes a higher compensation for recording artists.
"As influential and profound of an effect as music has on our lives, it's not treated as an art form in the same way that paintings are," Young said. "All these musicians are on streaming services and get a paltry sum for every time their music is played."
Jeffrey Foucault, a Wisconsin-born musician now based in New England, is joining Hall and crew for the show. Foucault has hovered in the successful realm, if you're counting his digital music footprint. Yet, his fans often ask, "Why aren't you more famous?"
"There's a suspicious note when people say that," Foucault said. "It's like saying, 'You should be a lawyer.' I could have been a lawyer, I guess. It would have required a bunch of steps I never took and had no interest in."
Foucault, who has long chosen 300-capacity venues over larger concert halls, said there is no democracy in the arts. "I just mean the kind of fame that we associate with actual fame is really a product of the prior century."
That fame was built in the record industry, manufactured and erected through a distribution system that was controlled. Now, music is more accessible than ever, and it's also never paid worse.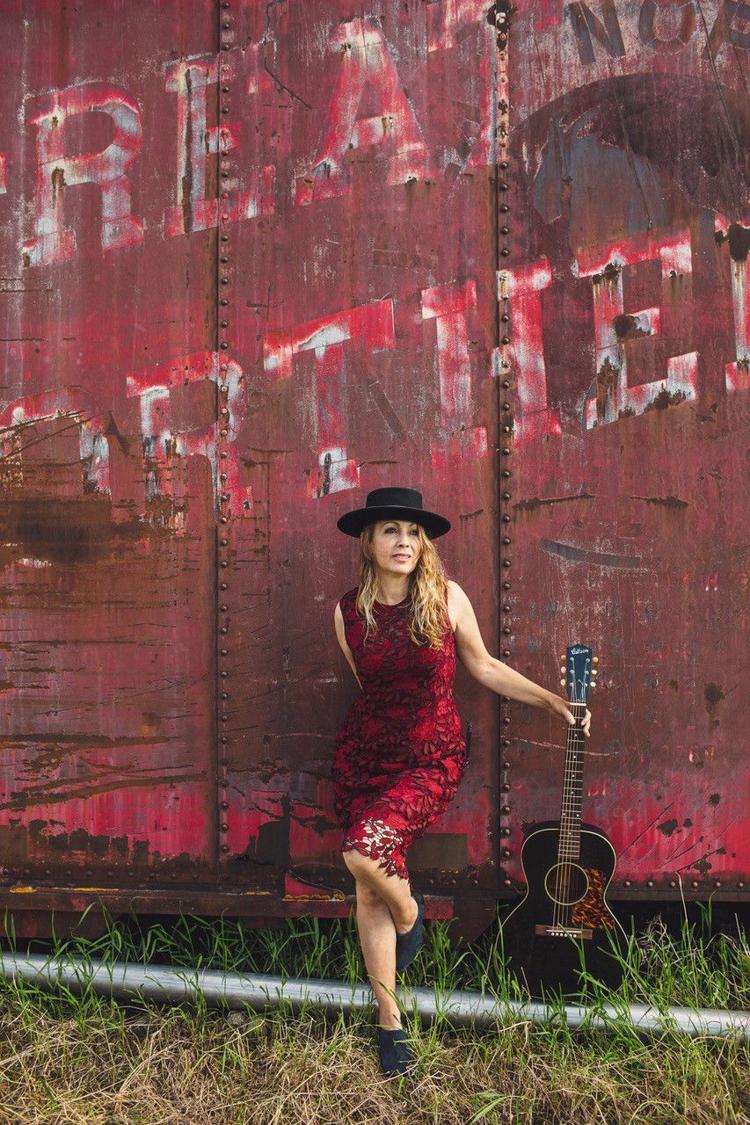 Hall, a photographer, artist and musician, is the nexus for this event, bringing recording and visual artists together to create works of art and music.
"When I started playing and recording, it really hit me over the head that recording is not that much different than painting," Hall described. "You start with a blank canvas and a story that you are telling through texture and colors."
Yet, the value systems are different, and music is often an art form not worth paying for. "We are trying to set up the business model that musicians are paid more than $0.006 a stream," Hall said.
This is a monumental challenge, given the current system. "People are expecting to get this content for free," Hall said. "There's money coming in from streaming services, but it's not equitably coming out to artists."
Hard copies
Vinyl records are expected to outsell compact discs for the first time since 1986. This isn't really that noteworthy, given the dramatic decline in CD sales and the small percentage of overall sales that vinyl records represents, but physical music isn't dead yet.
Still, there's a disconnect between what it costs to make music and what people are willing to pay. Newspapers are struggling with these same issues.
Streaming is the industry's drug of choice, accounting for 80 percent of its revenue, according to the Recording Industry of America mid-year report. That revenue is up 26 percent to $4.3 billion for the first half of 2019.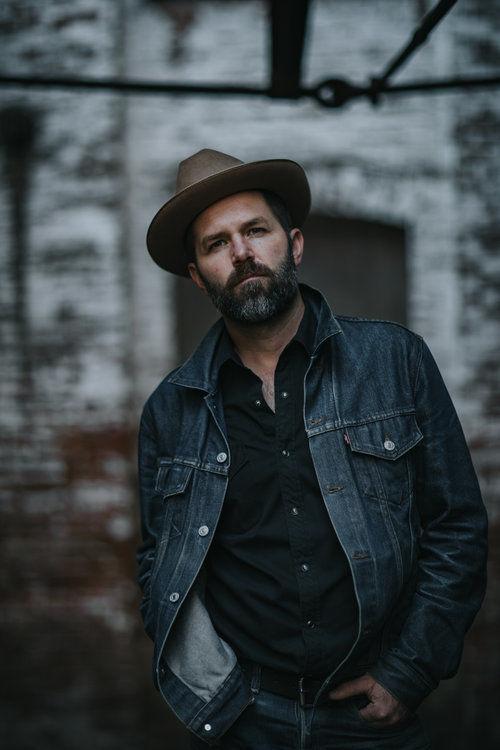 You have free articles remaining.
Looking at Foucault's stats online, he should be rich and famous, but the reimbursement system for an artist's music isn't set up that way, anymore. "It used to be if you sold 100,000 copies of a record, that was enough to get you kicked off a major label," Foucault reminisced.
Today, some of the top selling artists in the country rarely move more than 100,000 physical albums, so the industry now includes streams into its gold, silver and platinum certification. One unit sold is the equivalent of 150 streams (less than $1 on average to the artist).
Across all the streaming platforms, Foucault estimates he's got 500,000 unique listeners per month. That number spikes if he releases a single, or is added to a big playlist. "If I made even half a penny for that, it's a substantial income just from the exploitation of my intellectual property." 
Stapleton Records
Though Stapleton Gallery didn't set out to be a record label, the idea of bringing artists and musicians together has worked so well they've dubbed this release "Move the Needle, Volume 1."
"There's an inherent object-ness to the vinyl record," Young said. "We need something to put our hands around sometimes."
Young is a fan of mashing up art forms, from fashion to music to art — "things that are so influential to our lives, and music is profoundly influential."
Abigail Hornik Minkler, curator at the Stapleton Gallery, describes the show as a dialogue between art and music.
"We are really getting some amazing musicians to come play in Billings, not only to come to one venue but to play together – people who don't necessarily pass through our part of the world."
The gallery began putting the show together a year ago and paired artists with musicians to create work together. First, a playlist was created of 10 songs, and artists selected a song to create a response to the work.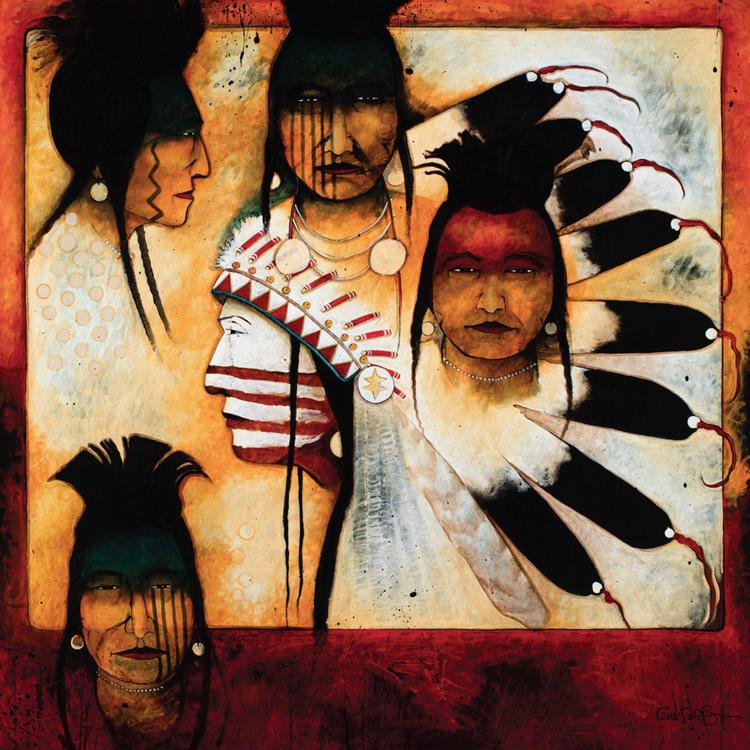 When Bozeman-based artist Kaetlyn Able first heard Laurie Sargent's song, "One Cloudy Dance," she connected deeply to the lyrics. "The second her voice came in, I knew, this is the song."
Having such a connection also made the process nerve-wracking. "I didn't know if I could do the song justice," Able said.
Artists were given leeway to create whatever they wanted from the song prompt. For Able, she knew that musicians can often be taken for granted, even though it's such an inspiring art form.
"The song sounded so personal to me," Able said. "I wanted the piece that I made to be something that Laurie felt would represent her, too, even though I'd never met her or spoke with her before."
Able joined the crew of Stapleton Gallery artists earlier this year. "They are amazing creative enablers," she said. "They have such fantastic ideas, and have so many ideas, I just knew I must be part of this."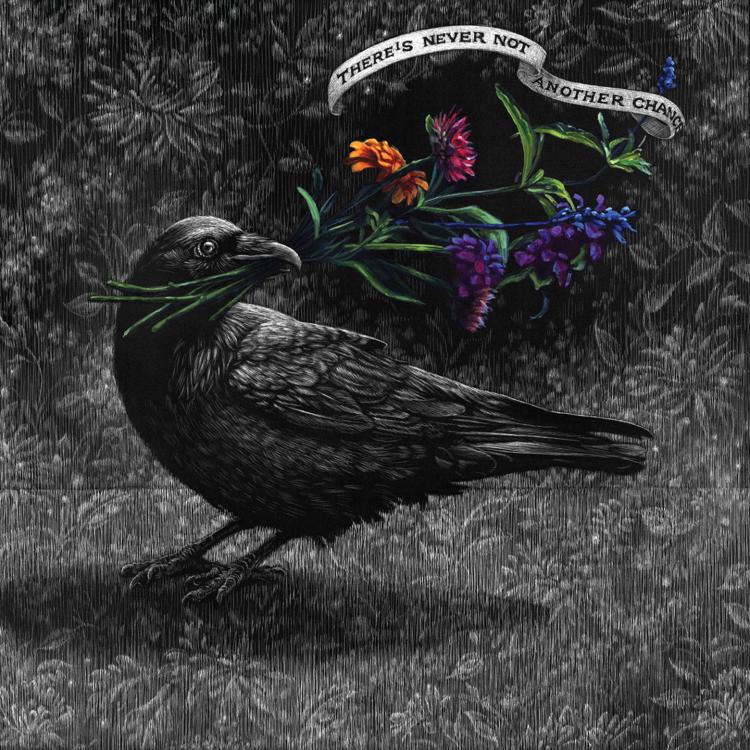 For Foucault, performance can get routine, something he equates to a speech, and he enjoys collaborations to jerk him from that stagnation. "The moment that you have another musician with you, it becomes conversational. It's always new, every time you do it."
Tickets are limited for the concert, starting at 6 p.m. Saturday at Stapleton Gallery's second story performance space, on the west side of the building. Enter at 104 N. Broadway, next door to Big Dipper Ice Cream. You can pre-order the digital album at stapletongallery.com.