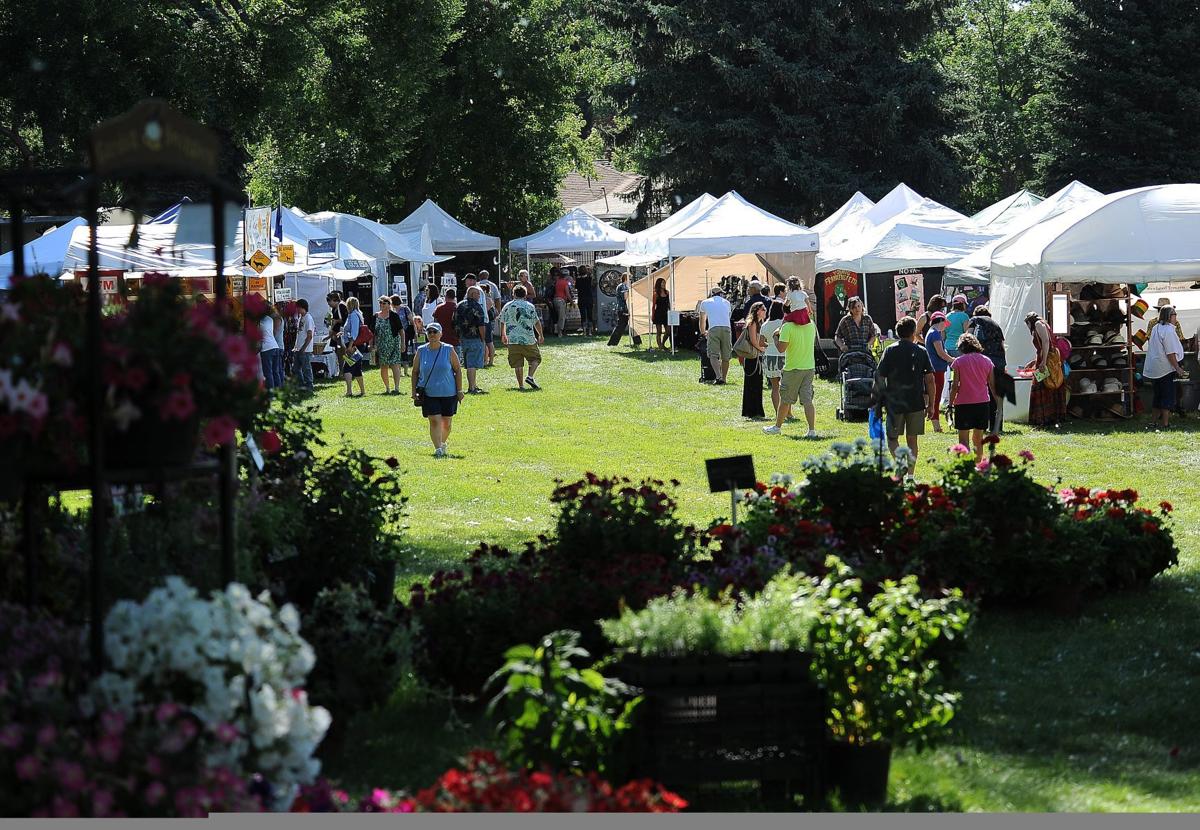 Summerfair turns 41 this year, and organizers of the region's largest annual arts and crafts festival are trying out a new venue: Rimrock Mall.
The Yellowstone Art Museum fundraiser is July 12-14, featuring vendors, food trucks, and entertainment in the mall's northeast parking lot. Educational programs and artist demonstrations will take place indoors at the mall's center court.
The move from a city park to the blacktop has upset plenty of Summerfair lovers, if comments on social media are any indication.
The festival began on the Rocky Mountain College campus in 1978, featuring handmade items by local and regional artists. It was moved to the lawn at Montana State University Billings in 2001, then held at North Park, Rocky's football field, and in 2008, it landed at its longtime home at Veterans Park, where it remained until Rimrock Mall approached organizers of the event.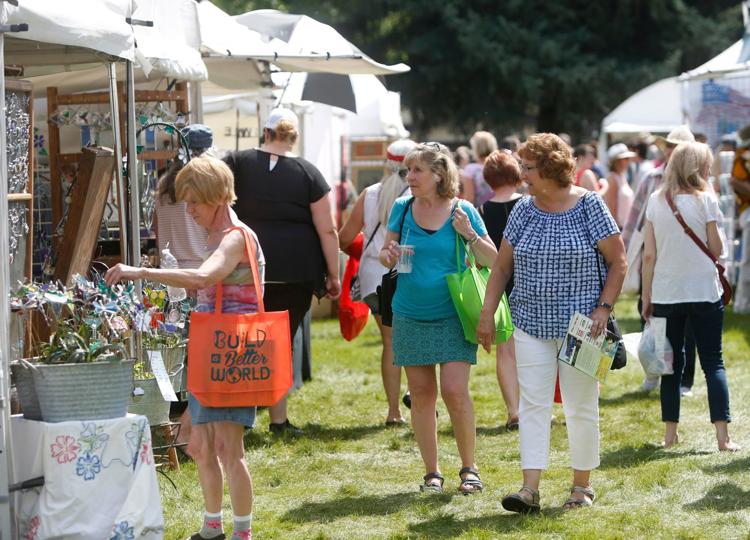 Bryan Knicely, executive director of the YAM, said the move to Rimrock Mall is in part to address issues at Veteran's Park like parking, after-hours security, and accessibility issues. Knicely cites the museum's accreditation for needing their off-site programs to be accessible to all patrons.
"This means barrier-free entrances, walkways, etc., and accessible parking," Knicely said. "We must program to meet these accommodations for better inclusion."
And the mall is a title sponsor for the event, said Ryan Cremer, development director for the YAM. "They have provided their space, both indoor and out, electricity, water access, and security. They have also assisted us in our marketing and branding efforts. They have done so for a very reduced rate from previous venues."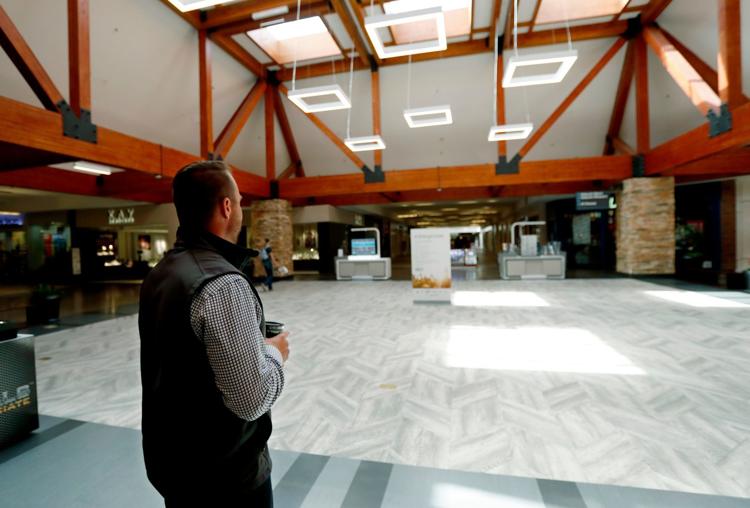 Knicely and Cramer said they're attracted to the mall's 24-7 security, cameras, and lighted parking lot. They are not aware of issues of theft from vendors after hours at Veteran's Park, but said the park was difficult to secure with plastic fencing.
Cramer hopes the move will attract new customers. "We've never gone to the West End. The furthest west we've gone is 13th Street," he said. "There's a demographic that we haven't reached."
Cremer echoes Knicely's enthusiasm for the new location, and both have cited the fair's previous moves as a pattern for the festival.
Heading west
Rimrock Mall has been trying to attract new tenants, and in mid-June announced eight new businesses to open in the mall by the end of the year, including a dance studio with black box theater, a tattoo parlor, and a tap room with a pizzeria and sub shop where beer will be brewed on-site.
"Every mall is trying to figure out what to do with all these boxes we have," Knicely said, pointing to multi-use spaces that are cropping up across the country in empty shopping malls. "(Rimrock Mall is) doing everything they can to stay relevant, and not only to stay relevant but to try to be a center hub for that area of town."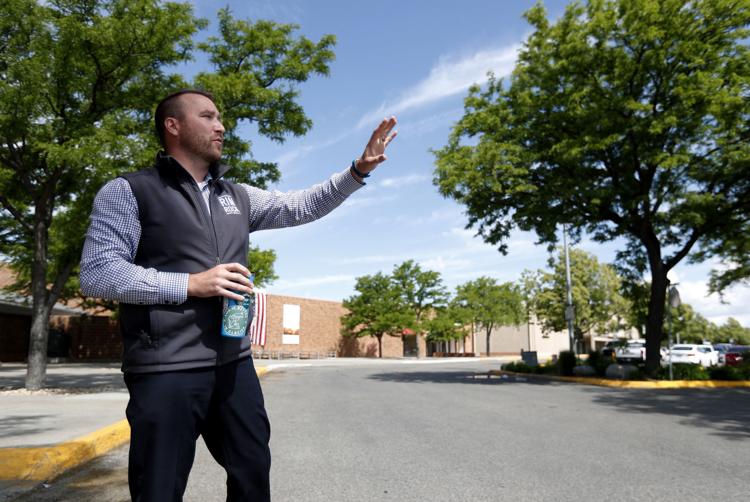 Rimrock Mall attracts nearly 2 million people annually, according to marketing director Daron Olson. Last year during the weekend in which Summerfair took place, just over 15,000 people came to the mall, and 86 percent of those visitors were coming to the mall for the first time, according to IP enabled devices on the premises that weekend.
"It's going to be a unique opportunity for YAM and us," Olson said. "They are trying to do things differently. I think everyone is trying to do things differently. Disruption is the name of the game anymore."
Cremer hopes Summerfair will attract 10,000 people and net $60,000 across three days. Last year, the event (after expenses) raised $35,000. Funds come from admissions, booth rental fees, food vendor rentals, and direct sponsorships.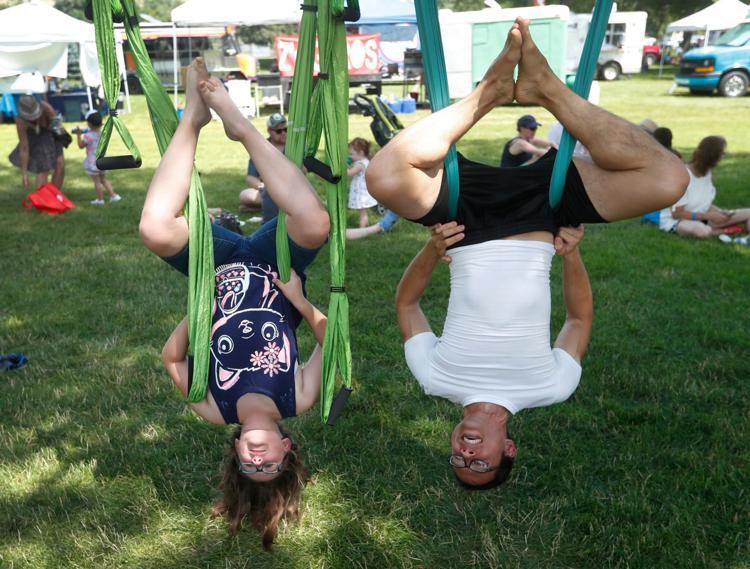 Heating up
To make the move, museum staff relied on surveys from patrons and vendors that were conducted during previous Summerfair events. Yet, hosting an arts and crafts fair that has always been on a lawn is challenging for some participants.
Sue Fischer Hayes of Fischer Design in Billings is one of a dozen jewelry vendors participating in this year's event. She works primarily with sterling silver and semiprecious stones, and she's been participating in Summerfair for decades.
Though she's skeptical about this year's event being held in a parking lot, she remains somewhat optimistic.
"It can't stay on pavement if they want the variety of vendors they've had in the past," she said.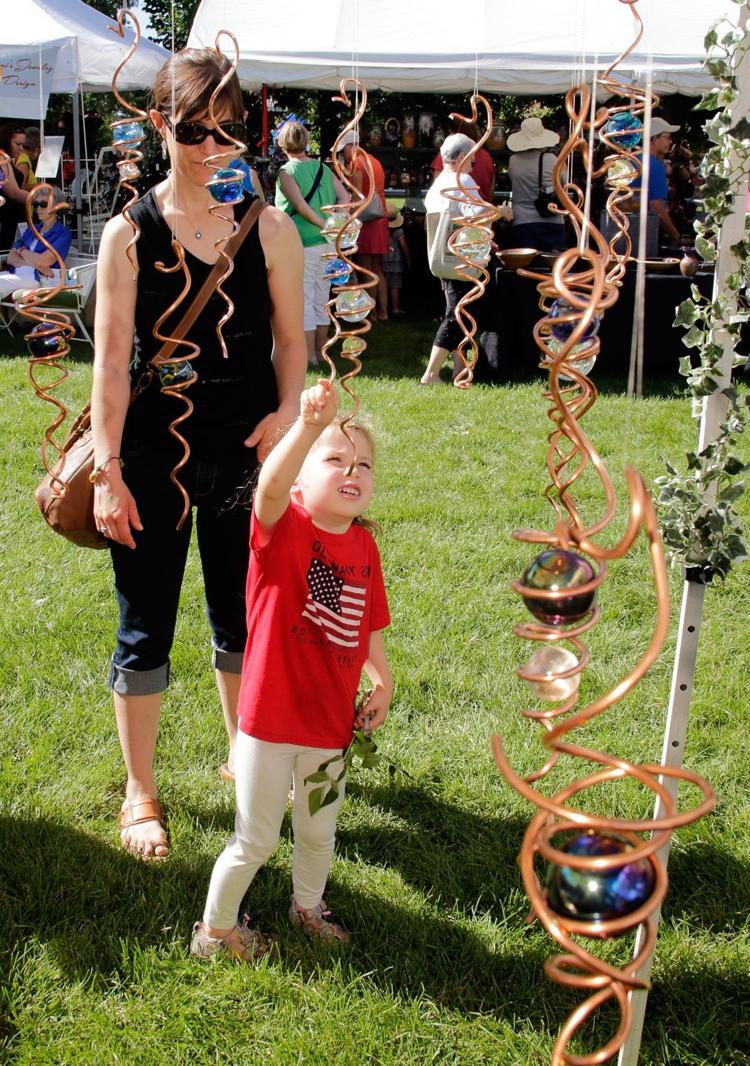 Hayes participates in summer arts shows in Livingston, Bozeman, and Jackson Hole, all held on grass.
"Typically, I won't do a show on pavement because the weather makes it incredibly risky," Hayes said, noting that vendors take on the liability of their booths, including shade tents that can cause chaos and damage in wind storms when not anchored properly. Plus, her jewelry is displayed in glass cases, and having that on the pavement concerns her.
And, there's the heat to worry about. Most vendors are present at their booths for the entire day, and many operate with limited resources and staffing, even running a booth on their own.
"Our customers can leave, but if you are selling, you can't. You need to be there and be in a good mood and not have to worry about health conditions," said Hayes, who's hoping for a 70-degree day, but historically, weather during Summerfair can reach into the upper 90s.
Knicely has responded on social media to concerns about heat radiating from the blacktop by saying he's been to hundreds of fairs and festivals, some of the best of them on city streets, including midsummer in Florida.
If people do get too hot this year, they can dip into the mall for its air conditioning, he said.
Vendor concerns
Mitchell Martishius, owner of Montana Block Company in Billings, said he and several other vendors aren't looking forward to setting up in a parking lot. "I don't think I've talked to anyone who has been happy about it," he said.
Martishius participated in Summerfair last year and initially decided not to return this year because of the change in venue. After receiving an email from the YAM's executive director, he changed his mind.
"I could use the income," Martishius said. "It's quite a bit of income for me for a couple days." Martishius lives near Rimrock Mall and said he'd give the new venue a try, though he's worried about patrons. His high-end, handmade cutting boards and kitchen supplies cost more than what a shopper would pay at Target or Bed, Bath, and Beyond.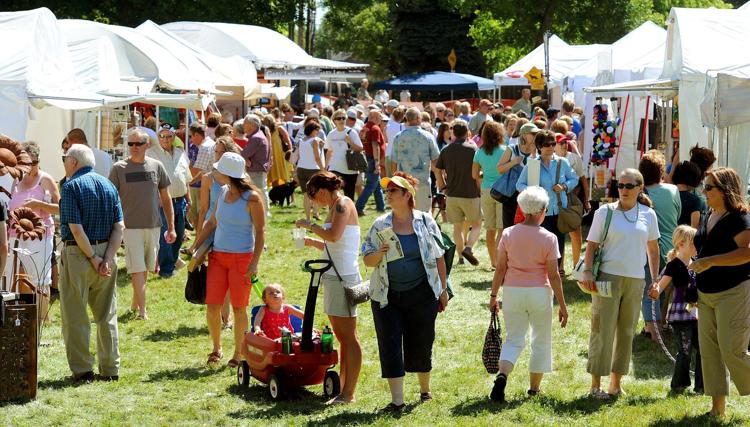 "I'm not sure the type of people just going to the mall will want to spend that," he said.
Erin Thormodsgard, of Girl Ran Away with the Spoon, has been attending Summerfair as a vendor for the past decade. She travels from Miles City and sells welded metal art, gifts, and jewelry made from recycled silverware.
Financially, Summerfair is one of the largest shows she participates in each year. "It's definitely a big boost for us. We can usually depend on it always being a good show and a good outcome as far as the people attending."
When The Gazette reached her for comment, Thormodsgard had assumed vendors would be inside the mall.
"We're pretty adaptable with our product. The change of venue is not a problem," she said.
Thormodsgard hopes that patrons will also make the change. "It's always difficult to get it conveyed the first year that there is a change. Hopefully the advertising is enough to push the crowd that way."
Fellow jewelry vendor Hayes agreed. "Part of supporting the arts is coming out and supporting us, no matter where we are at. This is the museum's second biggest fundraiser. We need each other."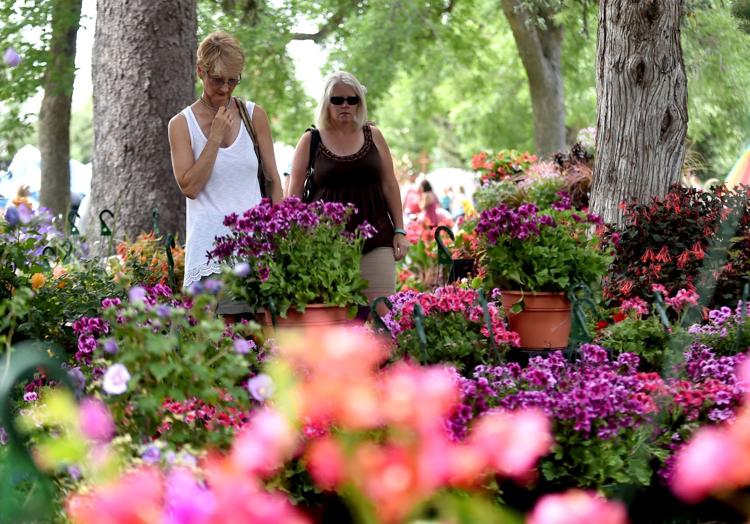 A volunteer effort
With less than a month to go before the event, volunteerism at Summerfair is down, according to Laura Wemple, membership and visitor services manager.
"We are at about half of what we hope to be," said Wemple, who is trying to fill 170 volunteer shifts in total. A busy weekend across the state and the change in venue are a few reasons she cited for the sluggish response.
Shifts range from 3.5 to 4 hours, and volunteers are provided a free weekend pass if they volunteer for one or more shifts.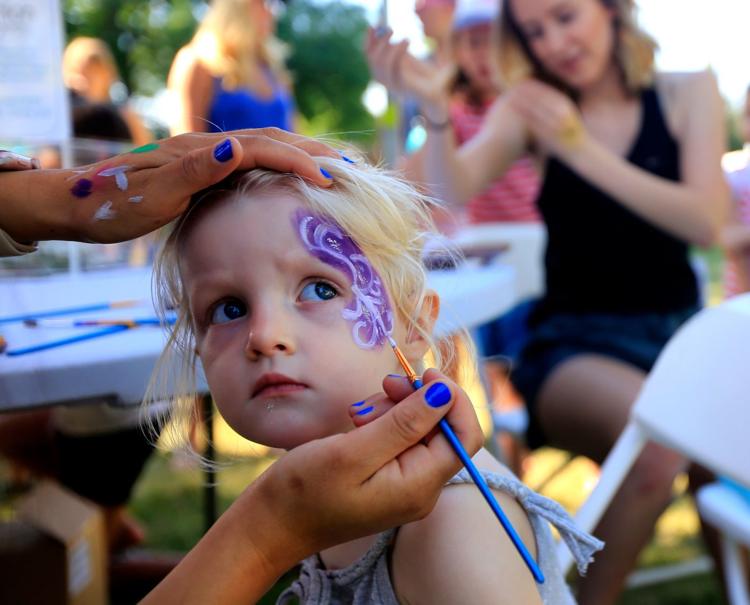 The event has consistently attracted about 100 vendors, from fine arts and crafts to food to entertainment, according to previous news reports. This year, approximately 75 vendors are signed up, including food trucks, nonprofit organizations, jewelry and arts vendors, live entertainment, children's demonstrations, clothing vendors, woodworkers, artisan foods, and body products.
All vendors are juried into the show, and items sold or demonstrated must be handmade, not mass-produced. Booth rentals account for a big chunk of revenue, costing $325 to $500, depending on registration deadlines.
Gate admissions are also a source of revenue, though that wasn't always the case. Summerfair was free to attend until the early 2000s, according to Gazette archives. The first time admission was charged, patrons paid $2 for adults and $1 for kids.
This year, the price of admission is $5 and children age 6 and older. Weekend passes are $25.
Entertainment includes performances by MOJO, Brickhouse, R.A.D. featuring Alex Nauman and Ryan Riley, Youth Orchestra Fiddlers, Nick Kozub of Hellroaring, Drew McDowell of Arterial Drive, Krystal Hudak, Steven Gores, Maddie Alpert, Ben McKee, and Dylan Petit.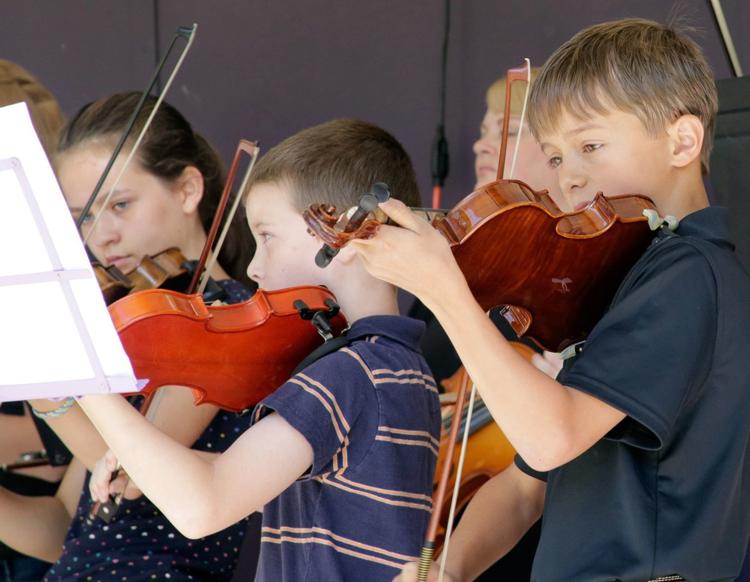 The Billings Art Association, Prairie Hand Spinners, Billings Weavers Guild, YungBen's Yoga, Nyd Krausharr, and Robin Earles will be doing demonstrations inside the mall, at center court.
"Let the experience speak for itself," Olson, with Rimrock Mall, said. "If it comes down to it, and it is a bomb, then you know what, we gave it our darndest, and I can still hold my head up high, and they can go back to a park or find another facility, but I think there are a lot of benefits to hosting it here."
Stay up-to-date on what's happening
Receive the latest in local entertainment news in your inbox weekly!