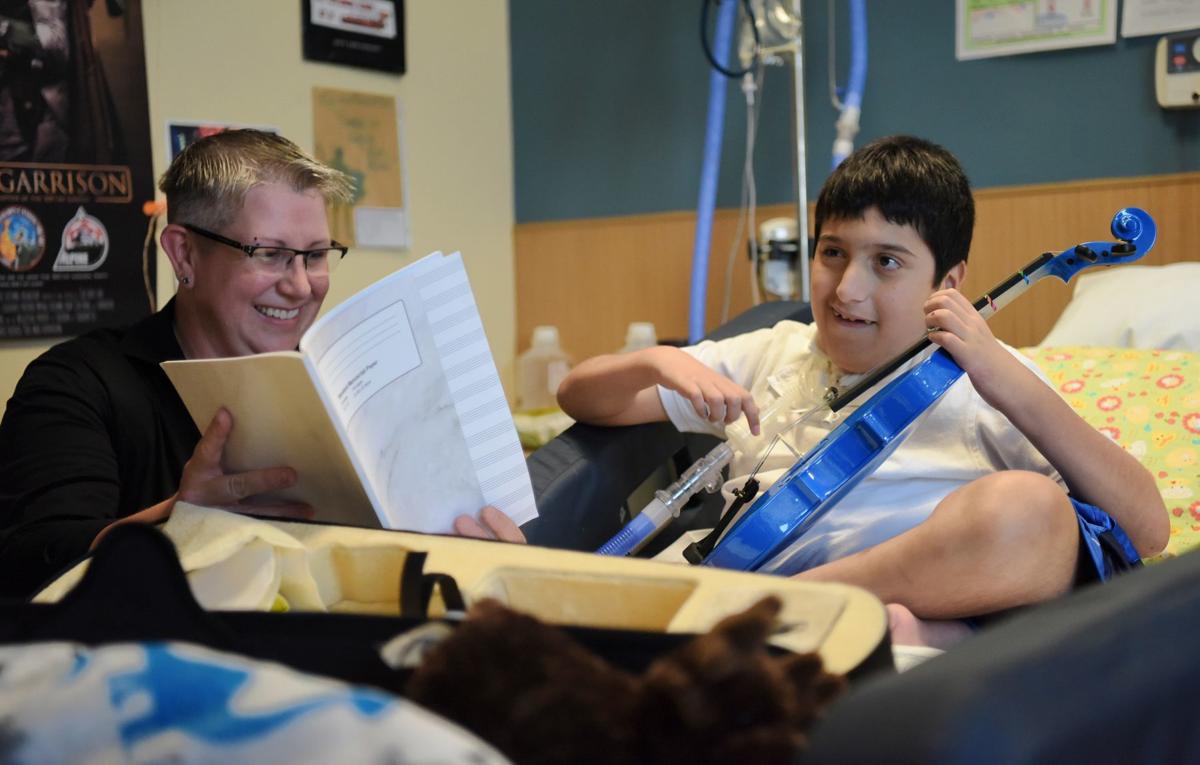 Michael Blankenship received a colorful gift Tuesday.
The Billings Symphony Orchestra gave the teen, who is part of St. Vincent Healthcare's pediatric music therapy program, a sky blue violin.
Michael tinkered with the instrument while symphony violinist Ali Levesque held sheet music for him in his hospital room. Levesque is one of several symphony musicians who routinely visit the hospital to play for patients and even at times teach.