The Winter ArtWalk will be Friday, Feb. 1 from 5 – 9 p.m. Held at a variety of downtown locations, the February event will feature original art and fine crafts, as well as gallery talks, artists in attendance, music and refreshments.
During the last four years, ArtWalk has nearly doubled in size, according to the Downtown Billings Alliance, which facilitates the every-other-month event.
Maps, gallery notes, images and more information can be found on Facebook @billingsartwalk and www.artwalkbillings.com, and printed maps are at all participating sites the night of the event. On-street metered parking downtown is free after 5 p.m.; parking garage rates vary.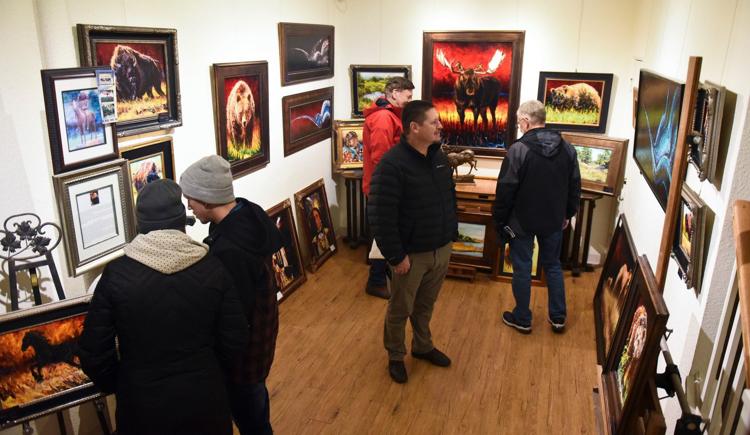 Participating locations
504 Square Feet will be parked at Second Avenue North and North Broadway (weather permitting), featuring Cassy Crafton Kramer's popular and functional Montana-themed pottery. Look for her vintage trailer on the southeast corner of Skypoint.
2905, at 2905 Montana Ave., welcomes Renee Audette, Emily Davidson, Louis Habeck and Chris Diamond. Audette's small multi-dimensional pieces are dream-like, contrasted with Davidson's nostalgic figurative paintings. Habeck's work explores the connections between dinosaurs and butterflies, while Diamond's graphic paintings have a street-art feel.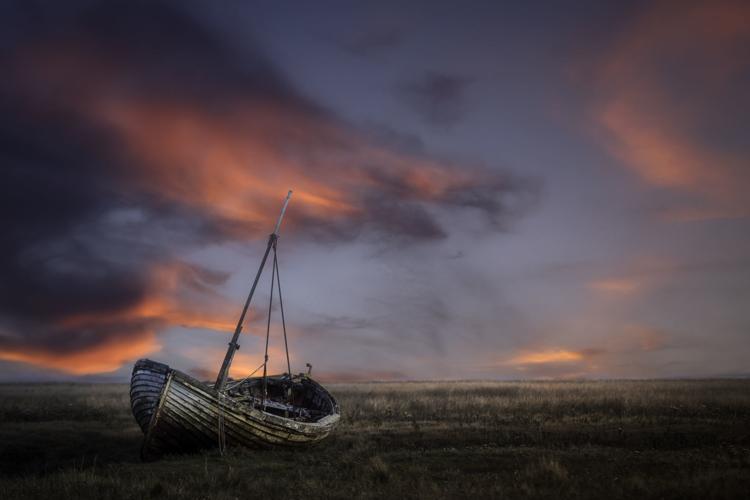 Aspinwall, 103 N. Broadway, hosts Sean McCotter and Trevan Hiersche, who focus their work on outdoors and travel. McCotter uses acrylic paint to depict regional scenes, and Hiersche captures Montana scenery with his photography. 
Barjon's Books, 223 N. 29th St., welcomes Billings artist MacKenzie Brown, originally from northeastern Montana, works in a variety of mediums.
Billings First Congregational Church UCC, 310 N. 27th St., welcomes Jean Posusta, Yellowstone Art Museum docent, and Jennifer Parry, art education coordinator at Yellowstone Art Museum. The artists will be exhibiting and demonstrating quick draw techniques during the ArtWalk.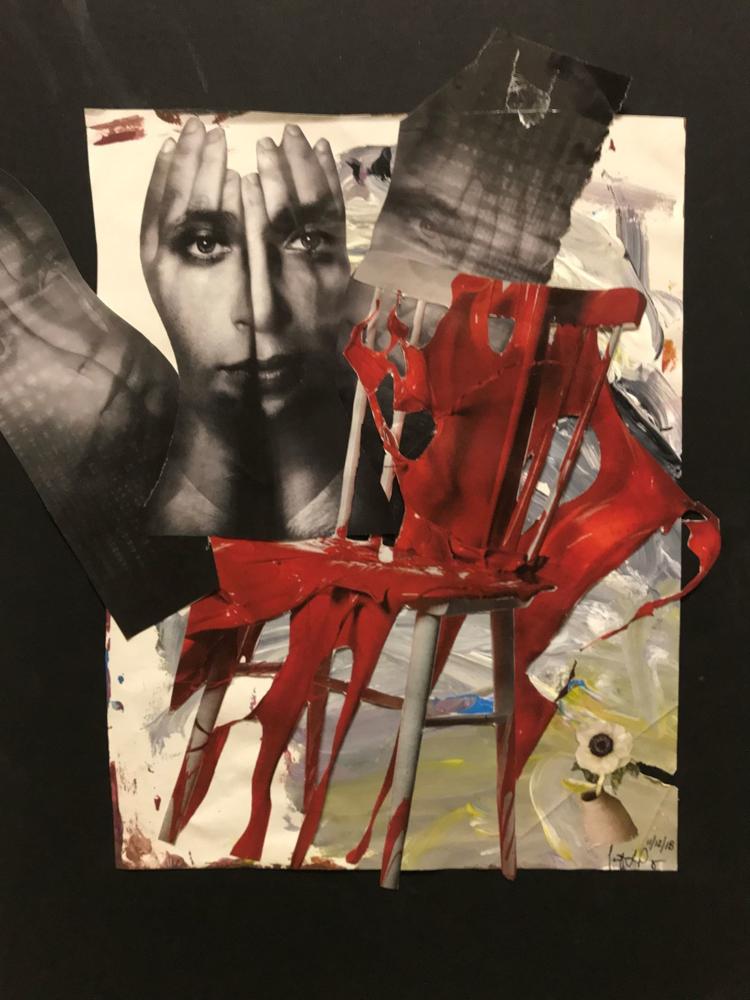 Bishops Cuts/Color, 108 N. Broadway, shares the photography of Montana artist Jessica Nicole, owner of TIME Photography.
Black Datter Tattoo, 2914 First Ave. N., features artwork by resident tattoo artists Sean Sapone, Seth White, Ranen Royer and invited guests.
The Castle, 622 N. 29th St., shows recent oil pastel drawings including scenes from Pictograph Cave Park south of Billings. One-half of all artwork sales proceeds benefit local non-profit organizations.
Clark Marten Photography, 2606 Montana Ave., welcomes students from Billings Central Catholic High School who participated in a "lock-in" with the goal of creating gallery-worthy art.
Dickey's BBQ, 2519 Montana Ave., welcomes the art students of Laurel High School.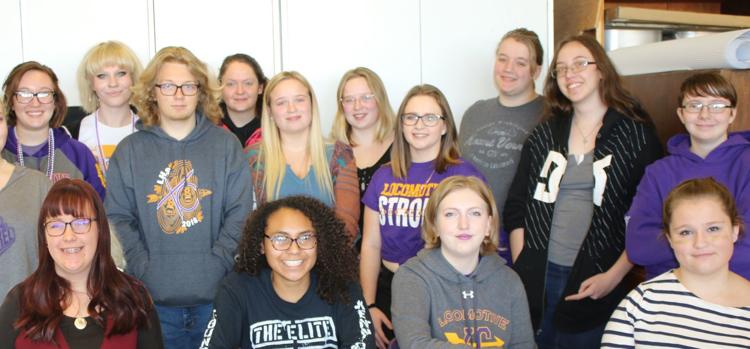 Downtown Billings Alliance, 2815 Second Ave. N., hosts Edward Barta and his hand-printed silver photographs in an exhibit titled "Negative Evolution." Barta brings new life to old images he's photographed on Kodak film and printed in a traditional darkroom. He will speak about his creative process at 7 p.m.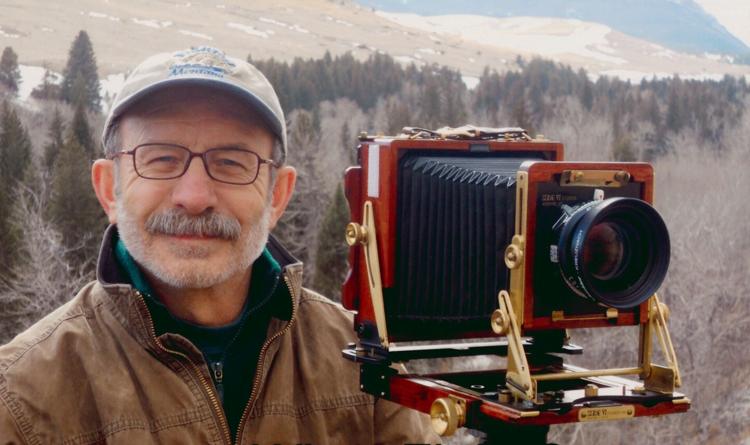 Fieldhouse Annex Bakery and Cafe, 2601 Minnesota Ave., hosts invited guest artists to display their work. 
Free Spirit Rock School Band at Hooligan's (109 N. Broadway) features musicians ages 16 to 60 playing popular blues and classic rock selections.
Gallery Interiors, 2814 Second Ave. N., is open for its last ArtWalk before owners Joseph and Stephanie Booth close the store.
Gallery Nine/Connie Dillon Fine Art, 2501 Montana Ave. #9, offers a variety of paintings, landscapes and small works, plus journals, cards and gift items.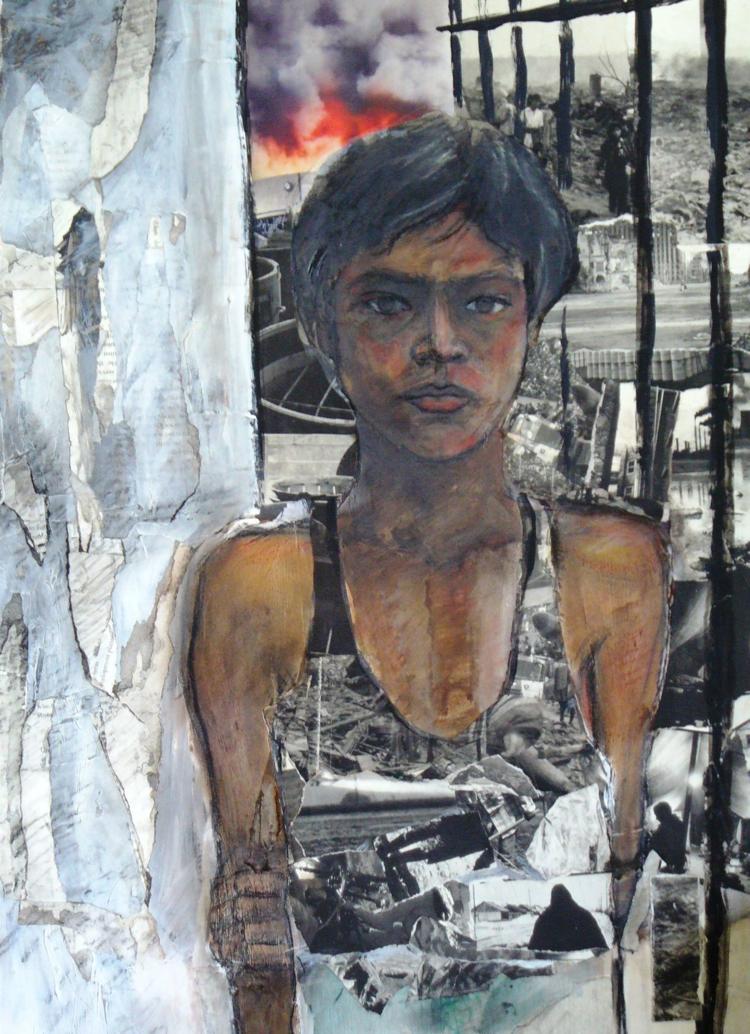 Global Village, 2720 Third Ave. N., presents "Love Thy Neighbor," a multi-artist exhibit showing work by Connie Dillon, Mike Downing, Candace Forrette, Sandy Haney, Ruhiyyih Olsen, Tana Peterson, Susan Plath, Sue Schuld and Jennifer Tolton. Refreshments provided.
Harry Koyama Fine Art, 2509 Montana Ave., is the working studio and gallery of Harry Koyama, who creates vibrant abstract impressionist paintings of Montana animals, landscapes and people. His work is also featured in the the upcoming Yellowstone Art Museum's annual auction.
You have free articles remaining.
Keep reading for FREE!
Enjoy more articles by signing up or logging in. No credit card required.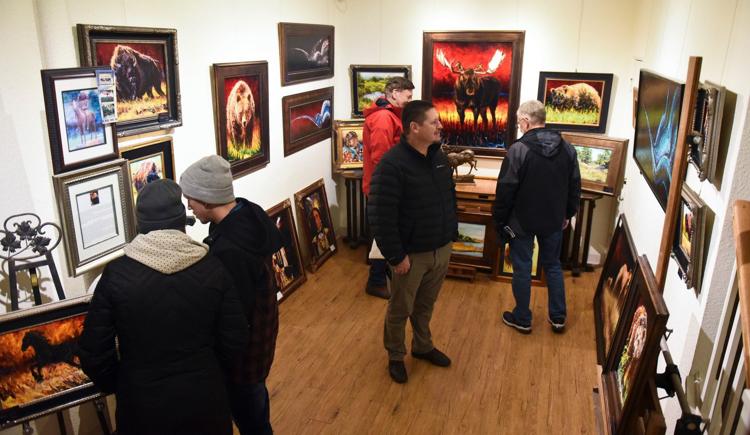 Jake's, 2701 N. 27th St., welcomes returning artists Kerry Munari Kaiser, Nichola Cooper and Megan Fetters to the lobby of the historic Grand building adjacent to Jake's downtown. The trio of artists work in a variety of mediums.
Joy of Living, 102 N. Broadway, hosts Mary Kate Teske, who captures Montana scenes observed while cross-crossing the state to visit family and friends. She turns those vivid, nostalgic images into postcards.
Kennedy's Stained Glass, 2923 Second Ave. N., unveils "Enchanting Hearts" jewelry during the Winter ArtWalk 2019. Enjoy a hot cup of cider while you peruse stained glass pieces in progress and other finished works.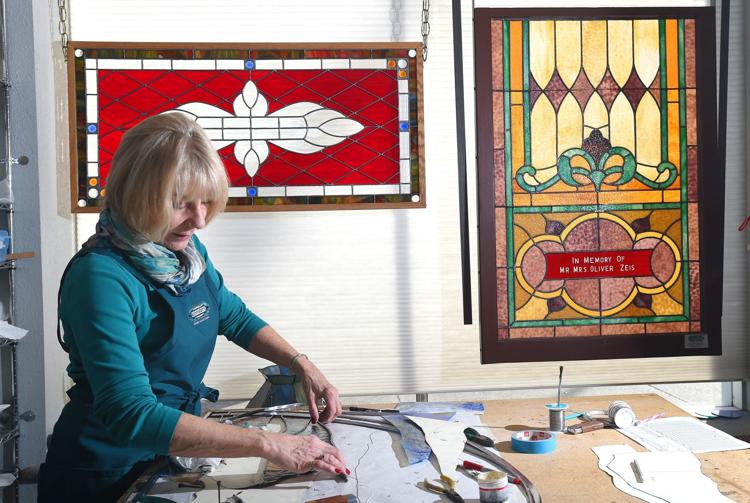 Kirks' Grocery, 2920 Minnesota Ave., presents "International Insurgents," featuring works on canvas, paper and fabric by artists from Germany, Slovenia, Italy and the United States. Also, Jason Jam continues his #100drawingsin100days, drawing live between 5 and 7 p.m.
Liberty and Vine Country Store, 2019 Montana Ave., showcases the work of Pamela Osborn. Her exhibit includes alcohol ink paintings, metal assemblage and clay sculptures that capture the fun and frivolous side of nature and animals.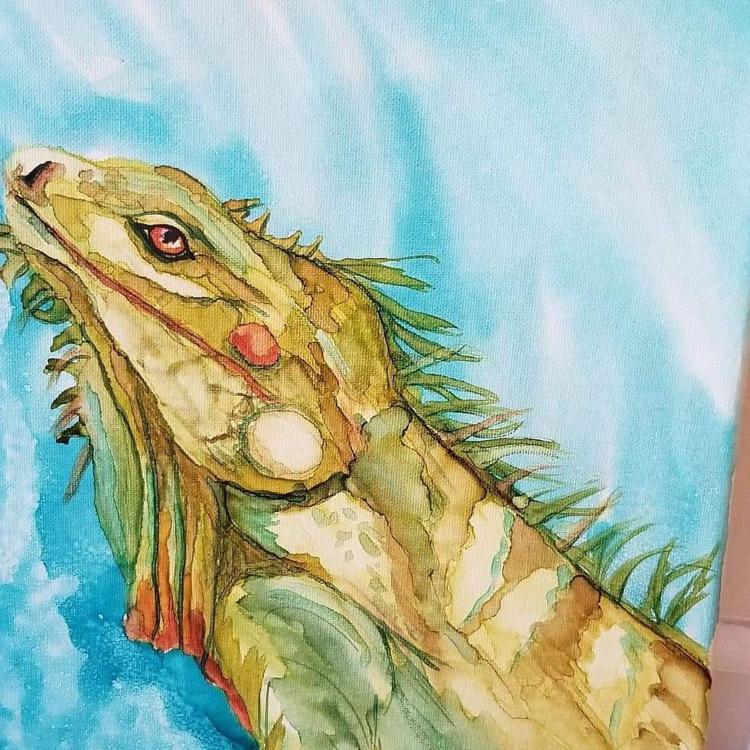 Mann Mortgage, 2511 Montana Ave., invites local artists to display their work. Sales proceeds often benefit local non-profits.
McCormick Cafe, 2419 Montana Ave., presents Megan Phillips and her "Woods and Wildflowers" exhibit that includes pressed flower art — from bridal bouquets to native species — encased in handcrafted wood frames.
Montana Gallery, 2710 Second Ave. N., is the working studio of Tyler Murphy and gallery space for his work and that of his contemporaries exploring new ways to express western landscapes and iconic images.
North Acre Real Estate, 2700 Second Ave. N., welcomes artist Nate Gullickson.
Prodigal Gallery, 2517 Montana Ave., features a variety of artists selected by Penelope Strong, who transforms the reception of her law office into an art gallery.
Real Deals-Billings, 2525 Minnesota Ave., will be closed during Winter ArtWalk.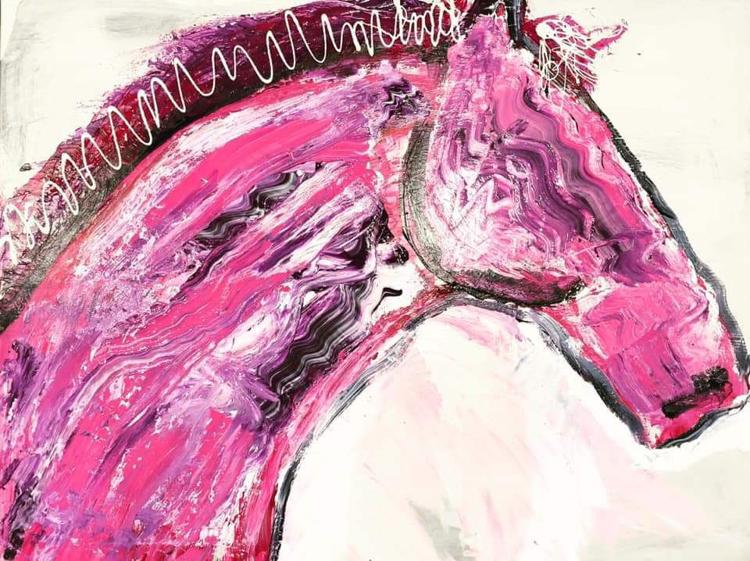 Rebels and Razors, 118 N. Broadway, hosts abstract artist, Justin Dowler, an emerging artist from Billings who creates large, bold barnyard of paintings that include expressive and colorful horses, cows, bulls and pigs.
Sandstone Gallery, 2913 Second Ave. N., features gallery artists who work in mediums ranging from stone carving to fused glass and jewelry to photography. The Billings Art Association (BAA) opens its miniature show which is on exhibit through March 31, 2019.
Sassy Biscuit Company, 115 N. 29th St., offers eclectic art displays, music and specialty southern cuisine during each ArtWalk.
Seva Kitchen, 313 N. Broadway, welcomes different artists to display their work during every ArtWalk.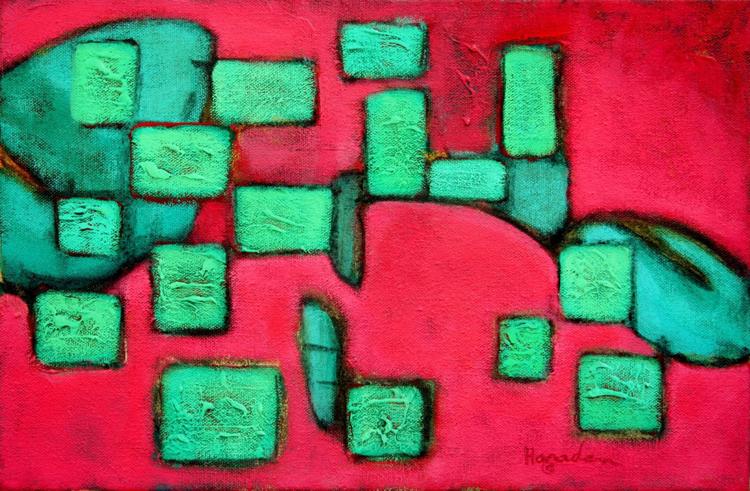 Stephen Haraden Studio, 2911 Second Ave. N. #235, exhibits paintings from Haraden's "squaralism" series, inspired by former Billings artist Donna Loos, who passed away in 2018.
Terakedis Fine Art and Jewelry Gallery, 112 N. Broadway, opens "Gets the Nod," a new exhibit to highlight work by popular artists. New gallery artists include James Poulson, David Kaiser, Harper Henry, Robert Tompkins and James Vincent.
This House of Books, 224 N. Broadway, welcomes Maria Isabel Bonilla, born in Cali, Colombia. Effervescent and talented, Maria's work excites, sparkles and shines. She calls her style "tropical Surrealism with a hint of salsa music." Her work is also part of the YAM's annual art auction.
Toucan Gallery, 2505 Montana Ave., features work by Billings artists Allison O'Donnell and Samantha French. Both women develop abstract compositions using visual language of their own invention.
Underground Culture Krew, 12 N. 29th St., is the "go-to" store for graffiti art supplies. The shop and gallery hosts a variety of artists and specialty graffiti shows by local, national and international artists.
Yellowstone Art Museum, 401 N. 27th St., opens at 4 p.m. and offers free admission, parking, music, light food and a cash bar. Guests have the opportunity to view works selected for the YAM's annual auction events, scheduled in January and March.
***
Season memberships and sponsorships for ArtWalk's 25th anniversary season, which begins with the next scheduled event on April 5, may be purchased by contacting Virginia Bryan, ArtWalk Director, at 406-690-1662 or virginiab@downtownbillings.com.