Friday, Oct. 18 at the Pub Station Ballroom, 2502 First Ave. N. General admission and all ages, with doors at 7 p.m. and show at 7:30 p.m. Tickets are $5 in advance or day-of. 
The Magic City Music Awards, now in its 19th year, is a celebration of the local music community. This year's Magic City Music Awards, hosted by local musician Tyler Cook, will span two nights, bringing the event back to Yellowstone Valley Brewing for a kickoff party showcasing singer-songwriters on Thursday, Oct. 17, followed by the Awards Ceremony on Friday, Oct. 18 at Pub Station Ballroom.
During the awards show, a variety of local bands and artists will perform, including Calvin and the Coal Cars, a stylistically traditional country band based in Billings and Red Lodge; Jessica Eve and the Bar Choir, singer songwriter from Billings with local accompaniment; Austin Martin, a Billings-based singer/songwriter who has created his own hybrid form of pop music; Anonimus Eidentity, a rap duo comprised of two childhood friends Ryan "Anonimus" Wilcox and Chris "Eidentity" Eide; Bull Market, a rock band based out of Billings; and The Photoshoplifters, a two-piece, hard hitting, electronic rock band.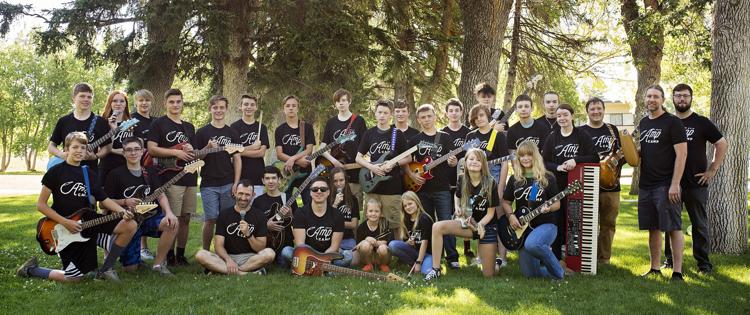 All proceeds from ticket sales are donated to AMP Camp, a rhythm section retreat hosted each summer at Rocky Mountain College that helps prepare emerging musicians for a career in music. Tickets are available at thepubstation.com, Pub Station Box Office, 2502 First Ave. N., or by calling (919) 653 - 0443.
Stay up-to-date on what's happening
Receive the latest in local entertainment news in your inbox weekly!