Twenty-three songwriters from across the country and Montana will come together June 20-22 for the 4th Annual Red Lodge Songwriter Festival.
Lineup for the three-day festival was announced earlier this month, and it kicks off with master class workshops June 20-21. Students will learn from Nashville songwriters James Dean Hicks, Chad Okrusch and other guest lyricists. Space is limited to 25 students. Cost is $295 and includes tickets to the Nashville Songwriters in the Round concerts.
Performances begin June 20 at Natali's Front Bar with "Rising Star Songwriters in the Round" and continue throughout the weekend, concluding June 22.
The festival features more than two dozen live performances at venues all over Red Lodge, including the Pub at the Pollard Hotel, Natali's Front Bar, Roman Theater, Snag Bar, Doug Brown Field, Lion's Park, Bone Daddy's Custom Cycle, Honey's Café, Snow Creek Saloon and the Carbon Fork. Songwriters will perform their hit songs recorded by country artists like George Strait, The Dixie Chicks, Dwight Yoakam and many more while incorporating story-telling of the music behind-the-scenes.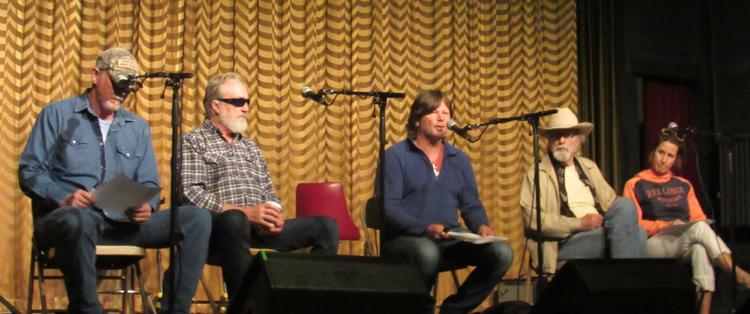 The festival also hosts a songwriting contest. Aspiring songwriters are invited to present their work before a panel of Nashville lyricists. The top 20 songwriters will compete for the opportunity to perform June 22 at the Songwriting Contest Showcase, held at the Roman Theater.