Four stars from the original cast of Broadway's Jersey Boys will ring in the Christmas season with an evening of stories and holiday hits on Saturday, Dec. 8 at the Alberta Bair Theater. 
Broadway veterans Christian Hoff, Michael Longoria, Daniel Reichard and J. Robert Spencer have performed thousands of shows together and were the voices on the original soundtrack of Jersey Boys.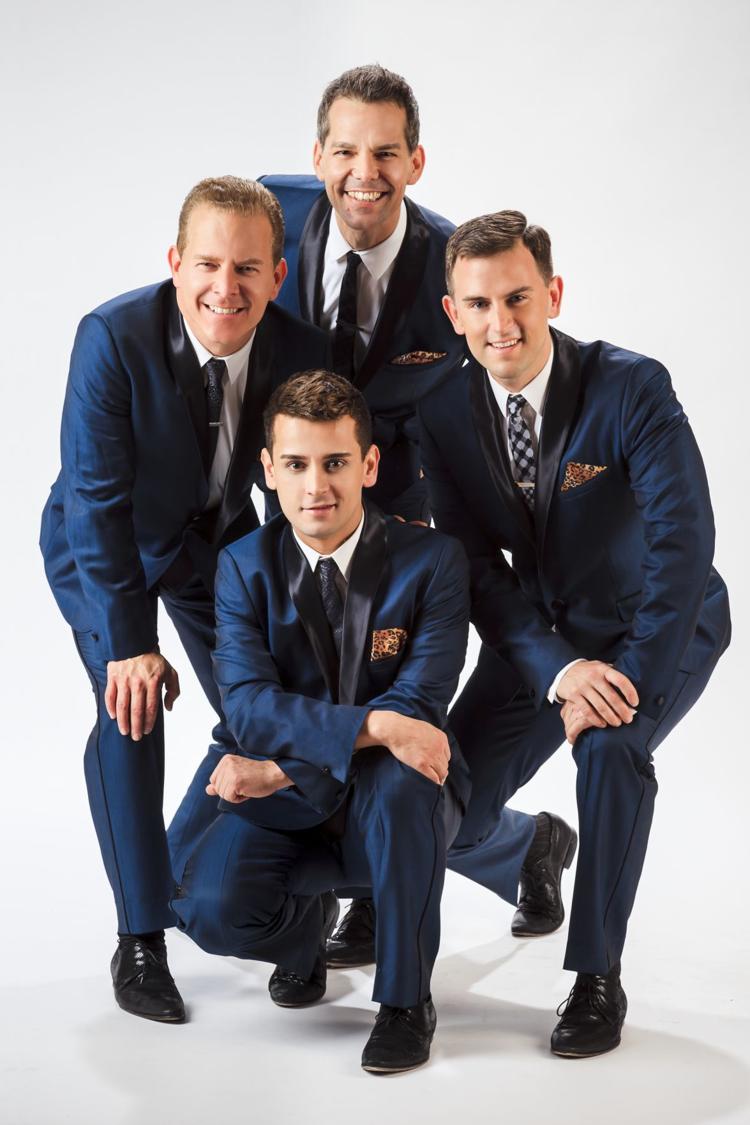 They'll be singing Yuletide classics such as "Winter Wonderland," "Let It Snow," and "Have Yourself A Merry Little Christmas," as well as the holiday single, "All Alone At Christmas," which was recorded by the Midtown Men with Stevie Van Zandt and members of Bruce Springsteen's The E Street Band.
They'll also be sharing the music of the '60s, including hits by The Beatles, The Temptations, The Four Seasons and more.
The show begins at 7:30 p.m. Tickets, ranging from $39 to $50, are available at the Alberta Bair Theater Box Office, by phone at 406-256-6052 or online at www.albertabairtheater.org.