Peter Pan and the Lost Boys will take you to Neverland this weekend, or you can get lost in the world of Louisa M. Alcott's "Little Women." Or, take in an incredible story of grit and survival with the production of Pulitzer Prize winning "I Am My Own Wife," based on a true story of a German transvestite who managed to survive both the Nazi onslaught and the repressive East German Communist regime.
'Little Women' opens at NOVA
Louisa M. Alcott's famous novel, "Little Women," is hitting the stage at NOVA Center for the Performing Arts in the theater's annual Rankin File production celebrating the strength of women.
The well-loved tale has been dramatized by Peter Clapham in a play that faithfully interweaves the lives of the March girls — Meg, Jo, Beth, and Amy, and Laurie (the boy next door) and their tumultuous year together.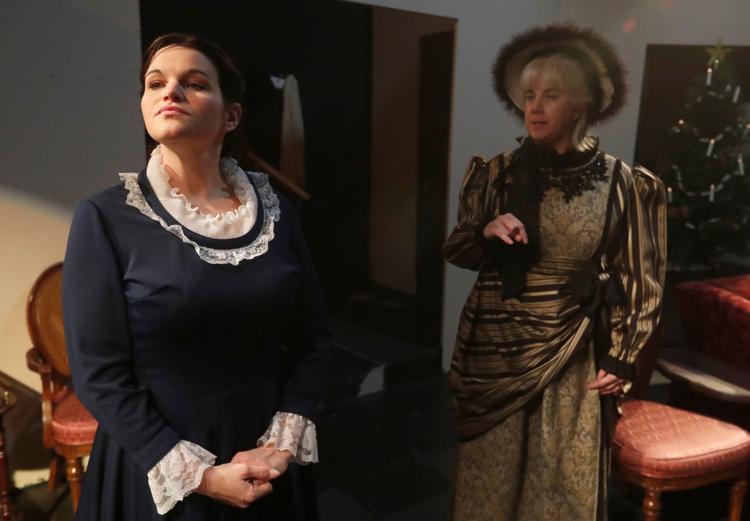 Directed by Susan Hayes, the production unfolds the rich integrity, compassion, wisdom and humor of the March family, opening Friday at 7:30 p.m. Performances continue Saturday at 7:30 p.m. and Sunday at 2 p.m., as well Jan. 18 - 20. Ticket prices are $21 for adults, $16 for seniors and military, and $10 for students.
NOVA reports that every performer in the current production has read the book or seen the movie, which was their impetus for auditioning.
"The entire cast brings that passion for the story to the stage," according to a press release.
The play is the theater's annual production centered on women, in memory of Jeannette Rankin, Montana's first female representative in the House and the first woman to hold federal office in the United States.
'I Am My Own Wife' tells story of trans woman's survival in Nazi Germany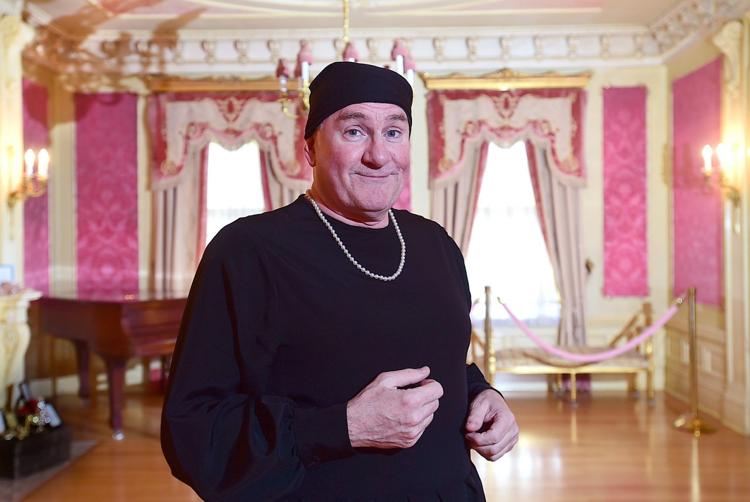 Charlotte von Mahlsdorf dressed simply, usually in a black peasant dress with a string of pearls, her only extravagance. She lived in East Berlin openly as a transgender woman, despite consequences of death or exile to a concentration camp under the Nazi regime.
Surprisingly, Mahlsdorf survived World War II, yet would face another grave threat in post-war Europe. Throughout the Cold War and the divisions between East and West, Mahlsdorf was there in petticoat and women's shoes when the wall was constructed, and there when it came down, too.
"To think that she lived through all this is astounding," said Vint Lavinder, a Billings actor who is portraying Mahlsdorf in "I Am My Own Wife," the Pulitizer-Prize-winning play centered on her life.
"I Am My Own Wife" was crafted from interviews conducted by the playwright Doug Wright in the mid-1990s, not long after the Berlin Wall was torn down. The play was the first one-person show to win the Pulitzer in 2004, two years after Mahlsdorf passed away. 
Wright wrote the play with the main actor portraying 35-plus characters that tell the complicated story of Mahlsdorf's life.
"It is a story of survival," said Amanda Megyesi-McCave, director and co-founder of Backyard Theatre Company. "I feel that she wanted to live who she was, but also she knew living that way would bring attention to her."
Lavinder is taking on an extensive role in this one-person show, and it's the most dialogue-heavy play that he's performed. "The only play that has come close to this is 'Amadeus.' That guy talks and talks."
The story moves back and forth in time, opening in the 1990s when Mahlsdorf is in her 60s and rewinds to her teen years, in the 1940s. Audiences are given a look into her childhood in 1930s Germany as the Nazis took hold, then onto the 1960s, during the construction of the Berlin Wall, as well as its demolition starting in 1989.
"Sometimes I'm 16, sometimes I'm 65," Lavinder said.
Other characters include an antique dealer, SS officers, family members, and the playwright, who wrote himself into the show.
Of channeling so many people, Lavinder said, "I just listened to the characters, to hear what they're trying to tell me." Playing the eclectic personality of Mahlsdorf came easy. "She told me right away."
The majority of the play's narration is handled by Mahlsdorf, while Wright guides the story with his observations.
"He says what the audience is probably thinking," said Megyesi-McCave, who first read the script two years ago. Then she saw the play performed last February in Bozeman. "This script felt so relevant to today and an important show to do," Megyesi-McCave said. She purchased rights to the production while still in the theater.
In sharing this story through theater, Megyesi-McCave feels she is doing her part to bring awareness to others. "Not everyone knows these kinds of stories. Doug Wright didn't know this story when he took on this play; a friend brought it to him…You form that connection by learning their story and sharing that story."
"I Am My Own Wife" takes place at 7:30 p.m. on Jan. 11, 12, 18, and 19 at the Moss Mansion. A suggested donation of $10 is requested, with proceeds benefiting the Moss Mansion and future Backyard Theatre productions. Tickets may be purchased in advance at squareup.com/store/backyard-theatre or at the door, though reservations online are strongly recommended due to limited seating.
Youth actors to take flight in staging of Peter Pan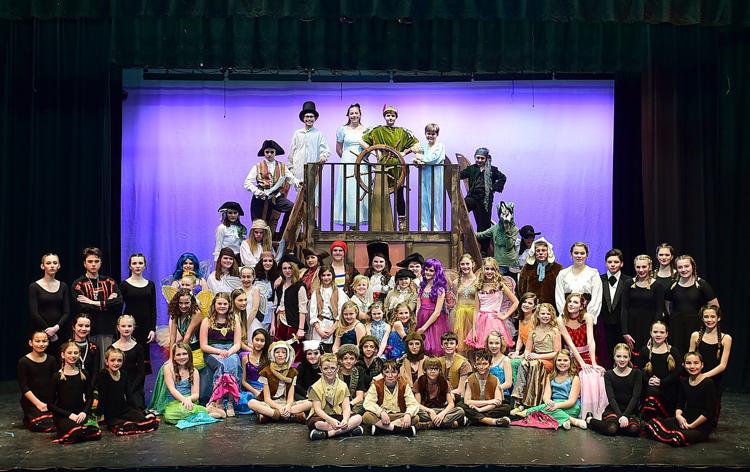 Nearly 70 local children and young teen actors star in Peter Pan Jr., opening Jan. 10 at Billings Studio Theatre.
The classic tale of childhood imagination unfolds through the main character Wendy, played by Hannah Jeppeson. Wendy loves to tell stories to her brothers, Michael (played by Maclayn Clark) and John (Robby Brown). But when her father (Dean Summers) announces she must move out of the nursery, Peter Pan (Anastasia Hayes) comes to visit the children and whisks them away to Neverland, according to a press release.
They are introduced to the Lost Boys, Mermaids, Indians, and the infamous pirate, Captain Hook (played by Theresa Goudy). It's Peter to the rescue when Wendy is taken captive by Captain Hook, who has sinister plans for our hero.
The performance opens Thursday, Jan. 10 at 7 p.m. Performances continue Friday at 7 p.m., Saturday at 1 p.m. and 7 p.m., and Sunday at 1 p.m.