Kanye West, who recently purchased a ranch south of Cody, Wyoming, held an outdoor worship service at the Robbie Powwow Garden on the grounds of the Buffalo Bill Center of the West on Sunday.
The marketing manager who rented West the space for his Sunday Service event in Cody said nearly 4,000 showed up.
The service, which lasted about an hour, was free and open to the public. Little notice was given for the event, and the BBHC was contacted on Friday to rent the facility.
"It was a very spur of the moment thing for literally everyone," said Levi Meyer, PR and marketing manager for the BBCW. "With that in mind and thinking about how big the turnout really was, that just shows how much people wanted to see a special event like this."
An entrance line began forming early that morning and circled the museum. The crowd size was estimated to be at least 3,800 people.
"The whole crowd was so positive and polite," said Meyer, who grew up in Cody. "I have never heard a musical sound so big in Cody, Wyoming. It was unbelievable."
Attendees — many of them in their Sunday best — came from across Montana, Wyoming, and Utah, and from as far away as Seattle, Spokane, and Denver, Meyer said. "People came a long ways to see this. It really brought in a new crowd to Cody and the museum."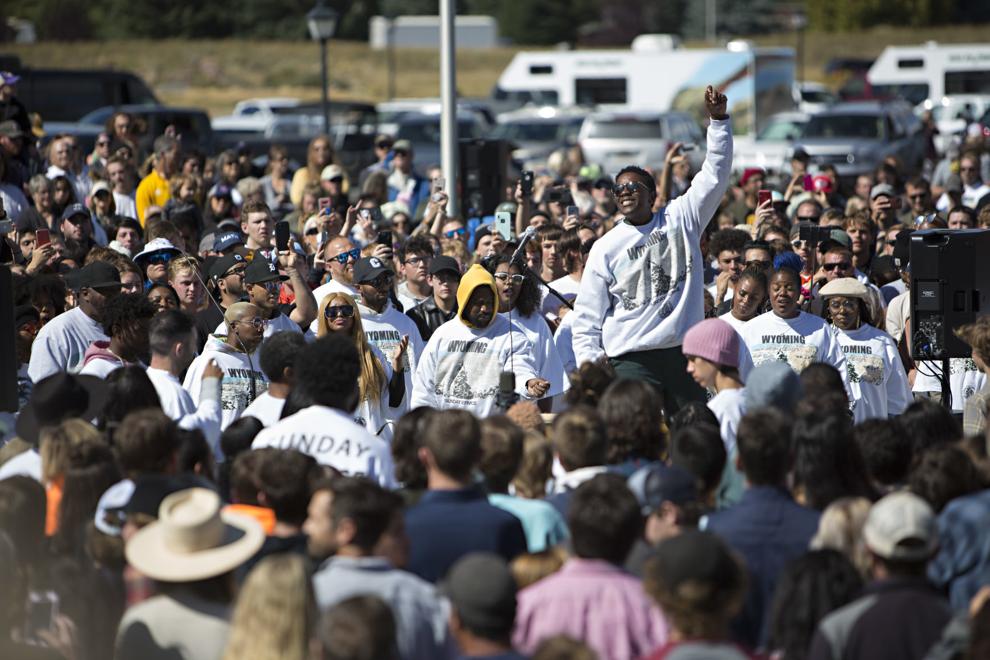 West reportedly started worship services at his home, then took it on the road earlier this year. "Sunday Service" with a large gospel choir group has been held sporadically in 2019, including on Easter Sunday at Coachella music festival and in Portland, Chicago, and Atlanta.
For Sunday's event, a choir, estimated at 80 singers, flew from Burbank, California, to Cody on Sunday morning, according to an Instagram account for the event, arriving in Wyoming just hours before the service, which began at noon. Guests were admitted into the grounds at 11 a.m. and the service started about an hour later.
The choir, lead by director Jason White, congregated in a circle in the center of the grassy area and were then joined by West, who entered with several other people. Once audiences recognized the rapper, they erupted in cheers. White held up his hands, and the crowd followed suit. He opened the service, saying, "This is the day the Lord has made … we shall be glad and rejoice in it."
The choir then opened with "Ultralight Beam," from West's 2016 "The Life of Pablo" release. The set list contained 14 choir pieces focused on worship and nontraditional hymns, including reworked versions of No Doubt's "Don't Speak" and Nirvana's "Come as You Are" and "Smells Like Teen Spirit."
"Hallelujah, let the light shine," sang the choir. "It's contagious / Here we are now, inspiration / God's inclusive / and so gracious / Here we are now / it's contagious."
West, in a yellow hoodie with a white T-shirt over it, was seen in the choir, nodding his head and at one point drumming and playing on the keyboard. He also sang with the choir in parts. West and the choir members wore "Wyoming Sunday Service" T-shirts, adorned with a mountain landscape and the seal from the State of Wyoming.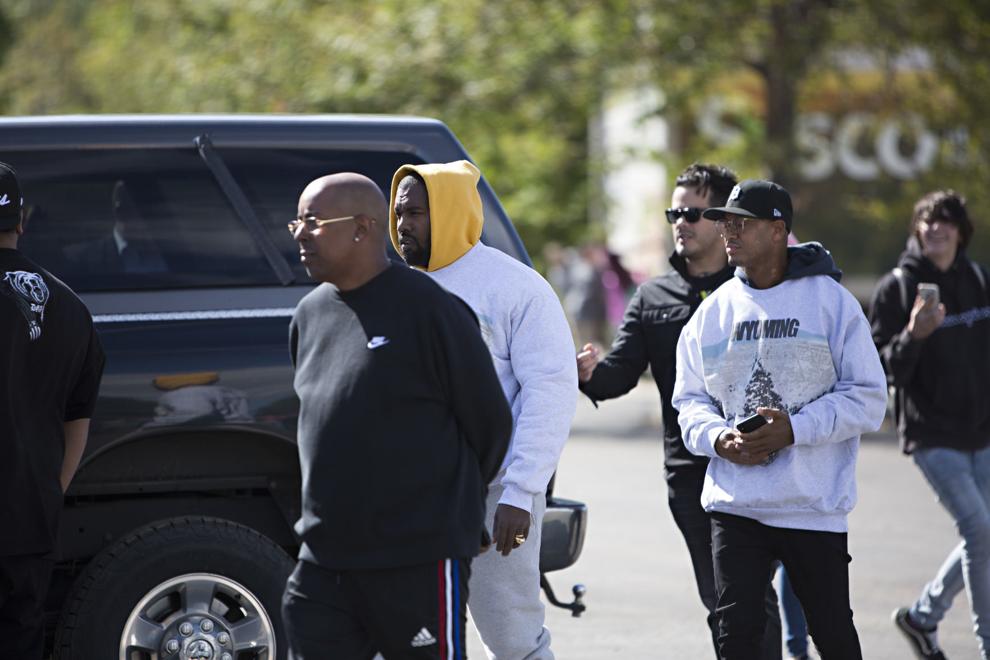 "There was just a wide spectrum of people," said Sylvia Noble, of Billings, who attended the event with her teenage daughter. "It was super welcoming. They were ready for us."
The outdoor facility is rented for public and private events, according to Meyer. "Kanye and his group rented out the area like any other wedding or festival," he said. "They rented out the space and openly chose to invite the public in and welcome the community."
When the event ended, West was seen driving away in a black pickup truck, waving at crowds as he left. Meyer isn't able to say whether this event is planned again for the future. "I don't think I can say either way … It's really hard to tell."
---
Photos: Kanye West's Sunday Service in Cody, Wyo.
Photos: Kanye West hosts 'Sunday Service' in Cody, Wyo.
Choir Director Jason White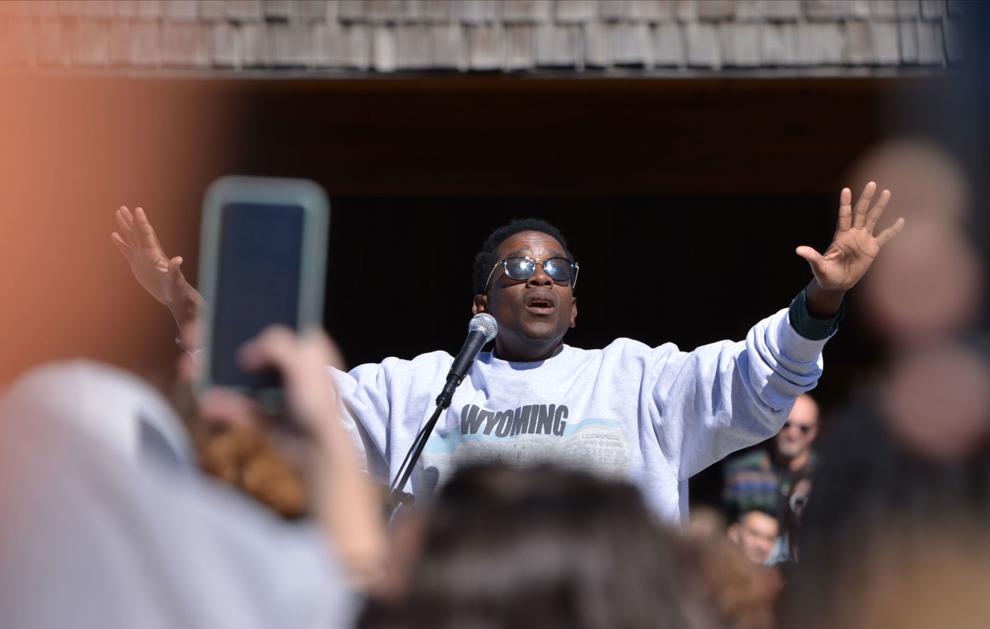 Kanye West's Sunday Service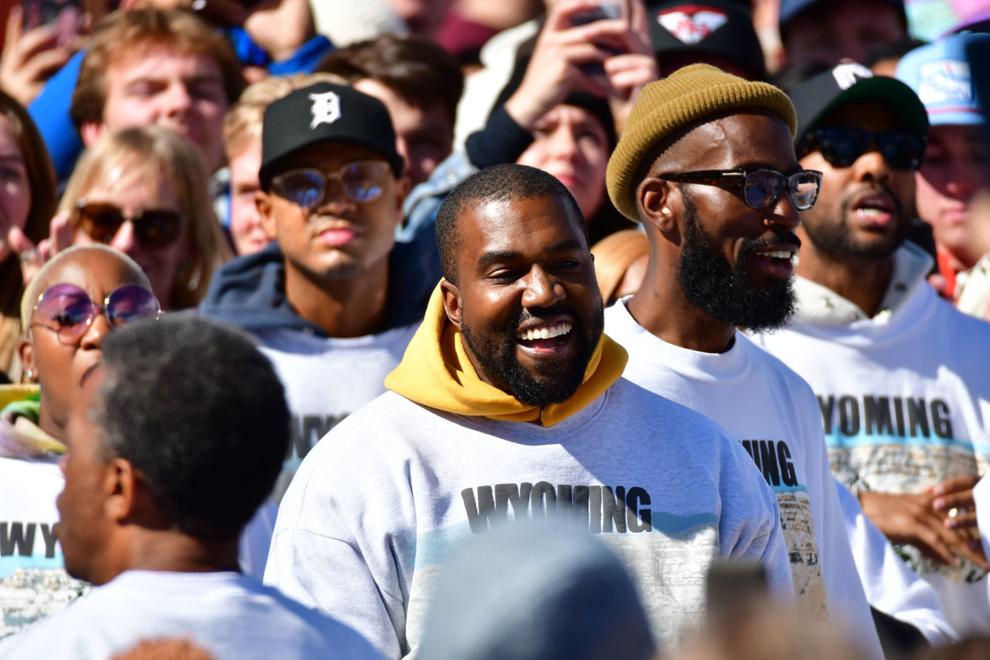 Kanye West in Cody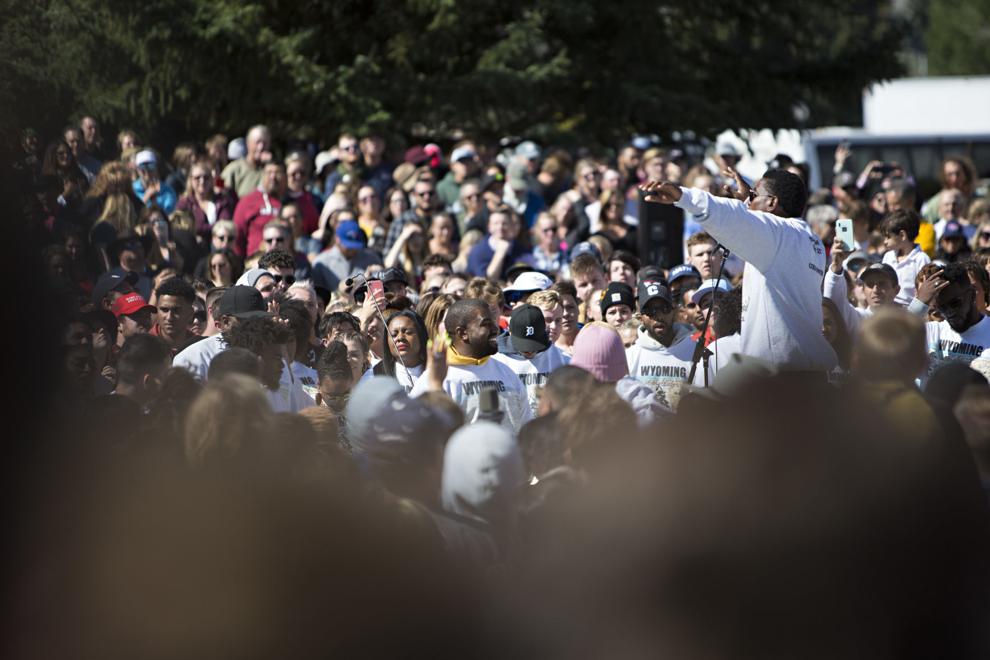 Crowds at Kanye's Sunday Service in Cody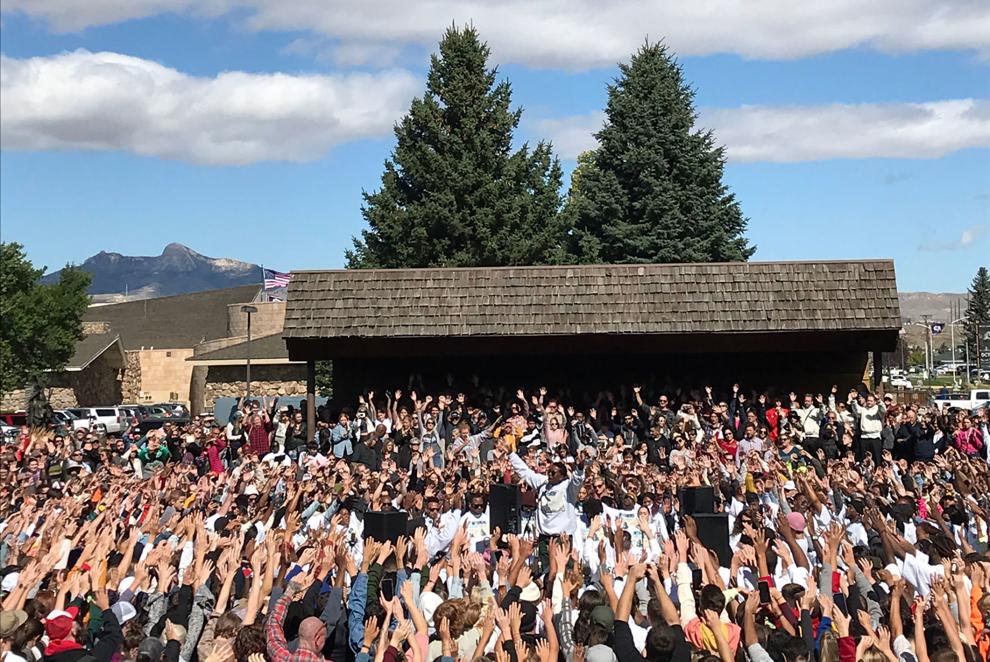 Choir Director Jason White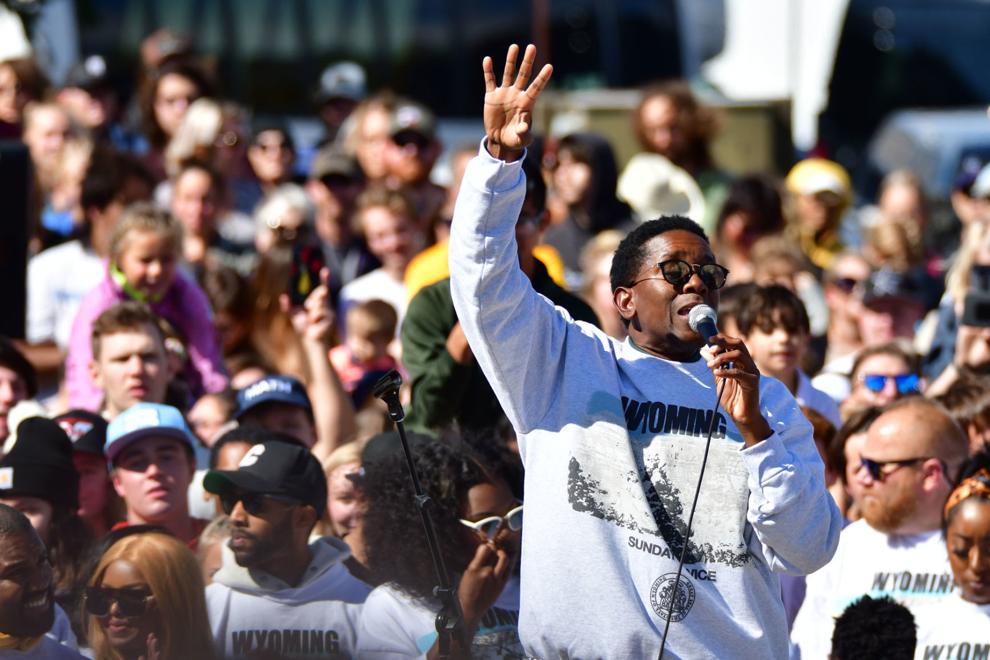 Kanye West's Sunday Service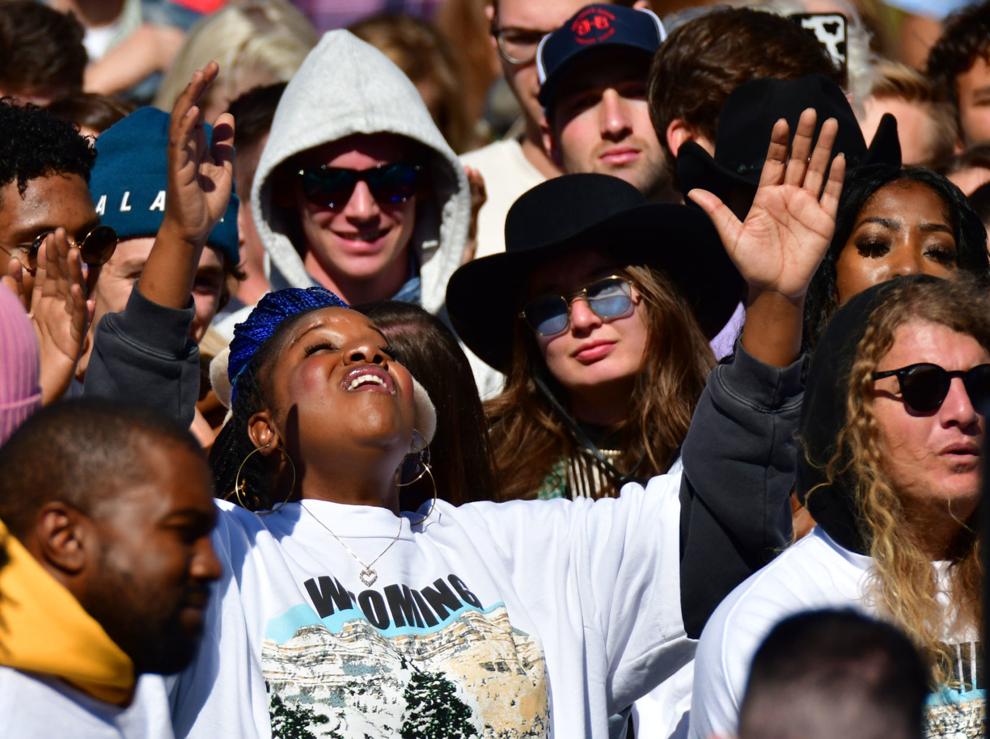 Kanye West in Cody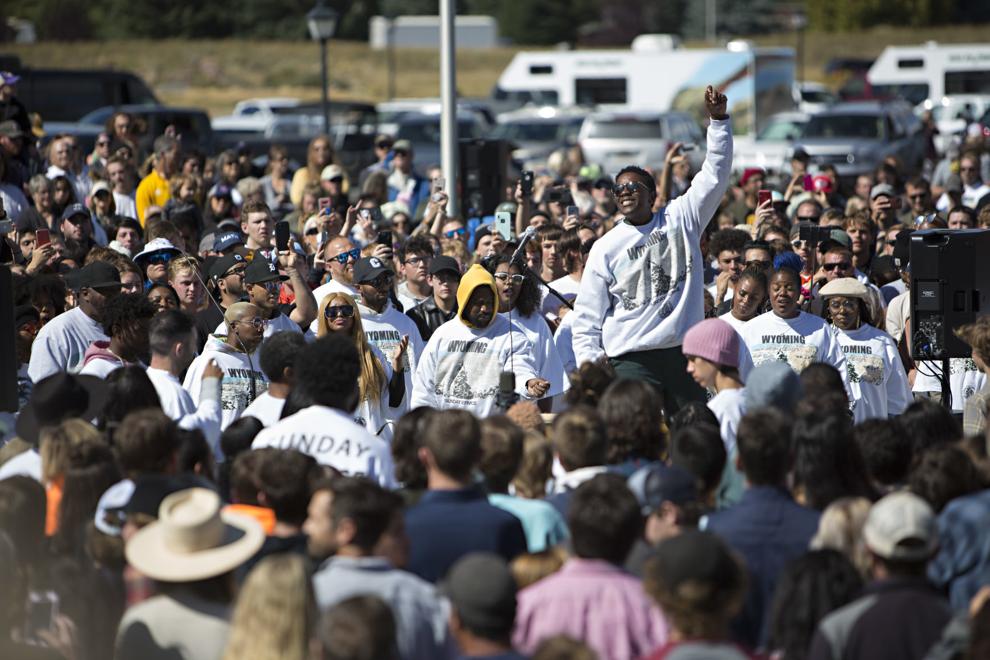 Kanye West in Cody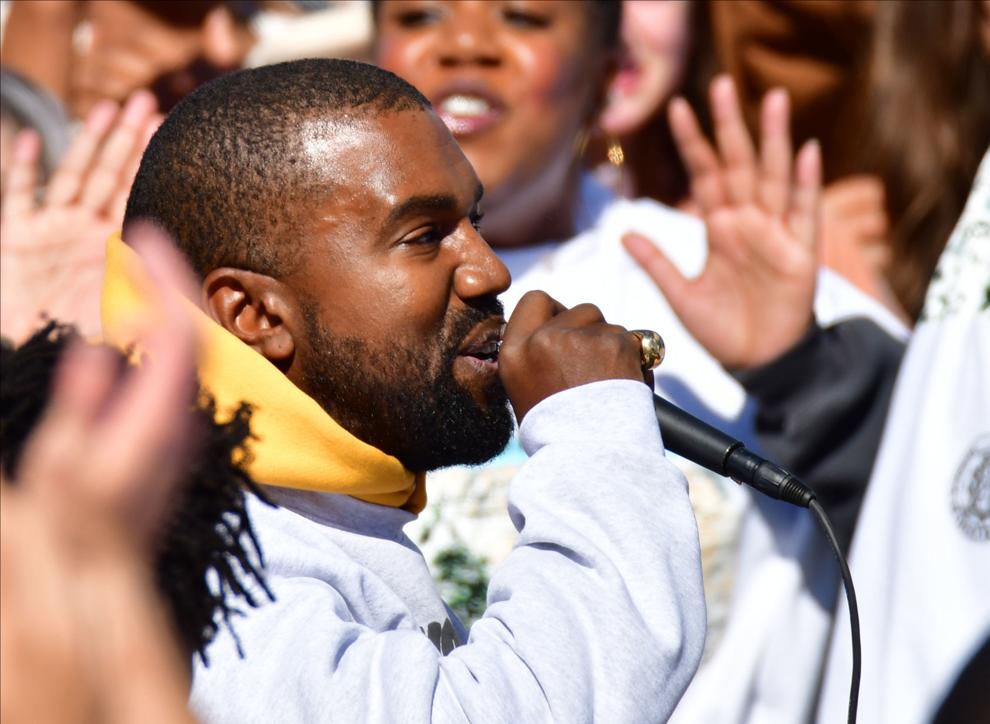 Kanye West in Cody
Crowds at Kanye's Sunday Service in Cody

Choir Director Jason White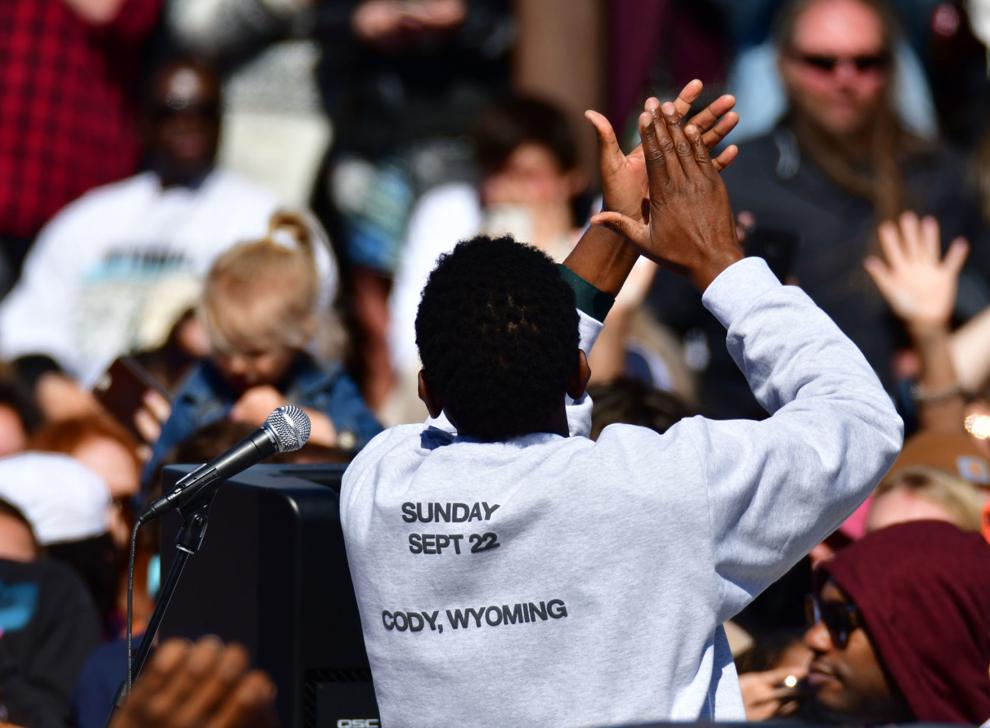 Kanye West in Cody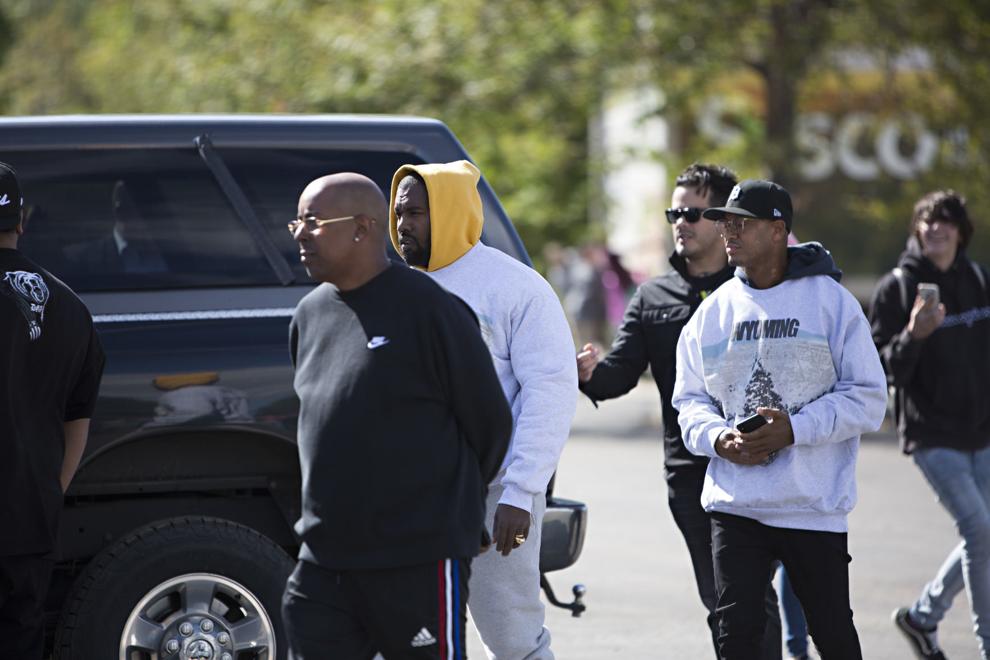 Choir members during Sunday Service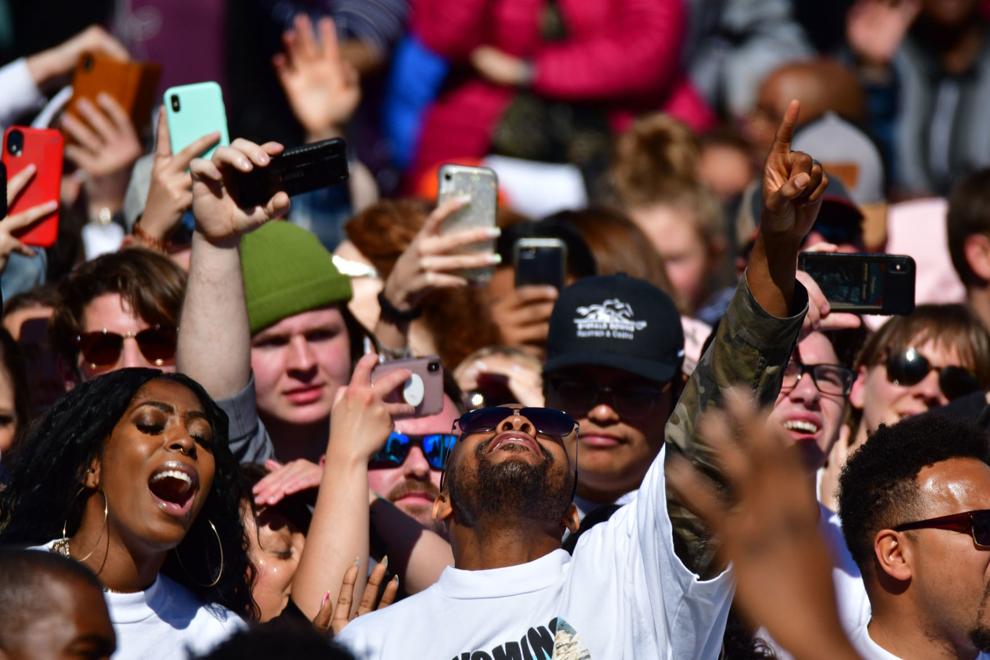 Choir members during Sunday Service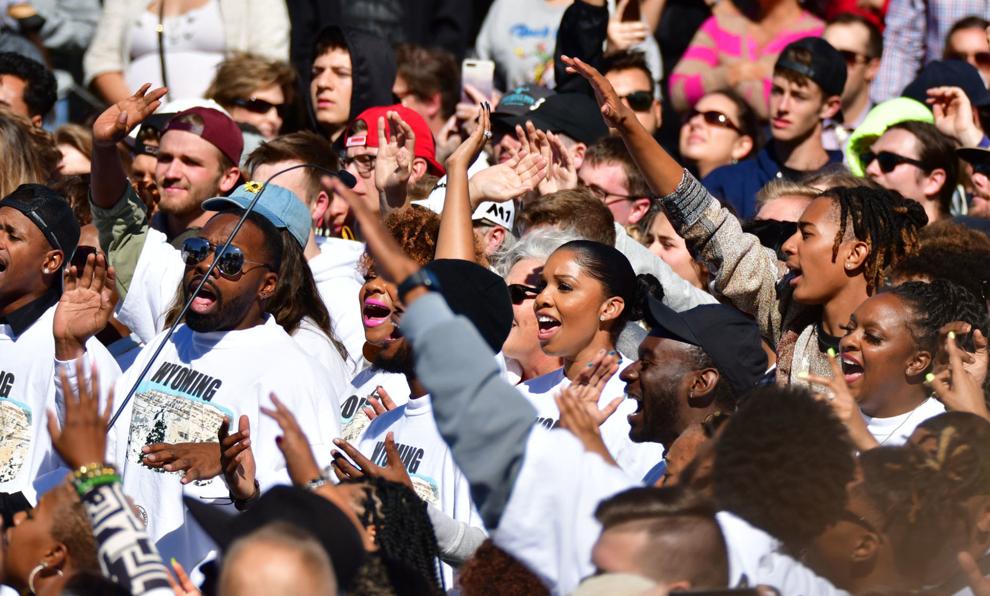 Kanye West's Sunday Service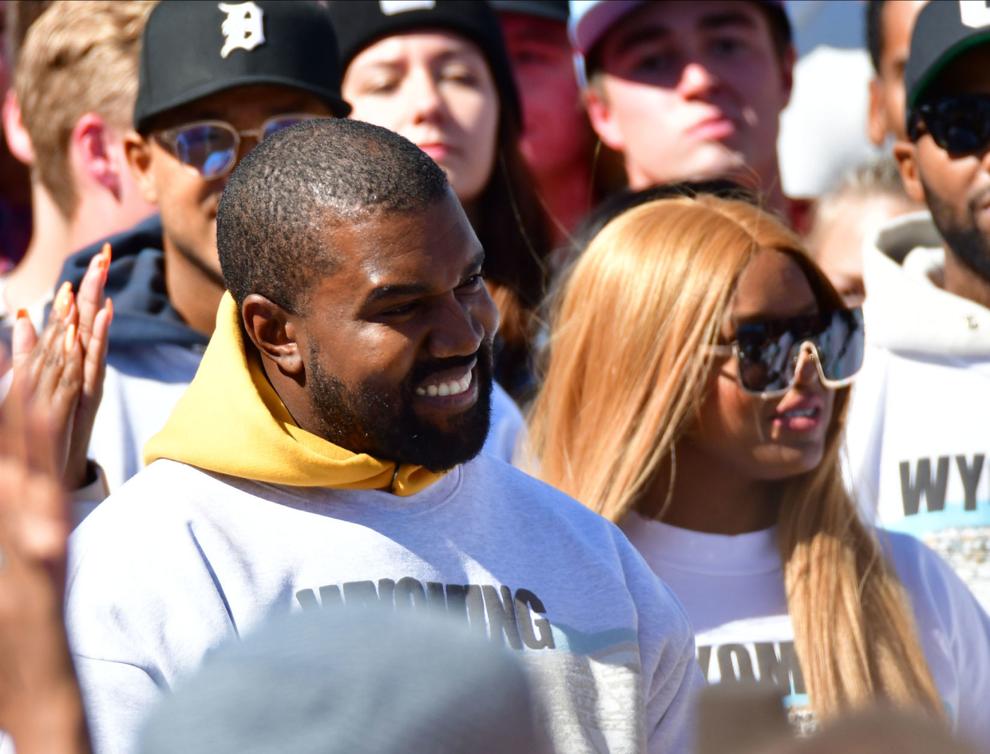 Kanye West in Cody