Showtimes for movies playing May 24 - 30 at the Babcock Theater, 2810 Second Ave. N., and Art House Cinema and Pub, 109 N. 30th St. are listed below. For all tickets and showtimes, visit www.arthousebillings.com or call (406) 601-1241.
TOLKIEN (PG-13) opens at the Babcock, a film that explores the formative years of the orphaned author as he finds friendship, love and artistic inspiration among a group of fellow outcasts at school. This takes him into the outbreak of World War I, which threatens to tear the fellowship apart. All of these experiences would inspire Tolkien to write his famous Middle-Earth novels.
LITTLE WOODS (R) opens Friday at Art House featuring a North Dakota fracking boomtown well beyond its prime. Ollie is trying to survive the last few days of her probation after getting caught illegally running prescription pills over the Canadian border. But when her mother dies, she is thrust back into the life of her estranged sister Deb (James), who is facing her own crisis with an unplanned pregnancy and a deadbeat ex. The two find they have one week to settle the mortgage on their mother's house or face foreclosure. As bills and pressure mount, Ollie faces a choice: whether to return to a way of life she thought she'd left behind for just one more score or to leave it all behind. A taught and affecting thriller about sisters pushed to extremes from award-winning director Nia DaCosta.
ASK DR. RUTH (NR) also opens Friday at Art House. The film chronicles the incredible life of Dr. Ruth Westheimer, a Holocaust survivor who became America's most famous sex therapist. With her diminutive frame, thick German accent, and uninhibited ap-proach to sex therapy and education, Dr. Ruth transformed the conversation around sexuality. As she approaches her 90th birthday and shows no signs of slowing down, Dr. Ruth revisits her painful past and unlikely path to a career at the forefront of the sexual revolution.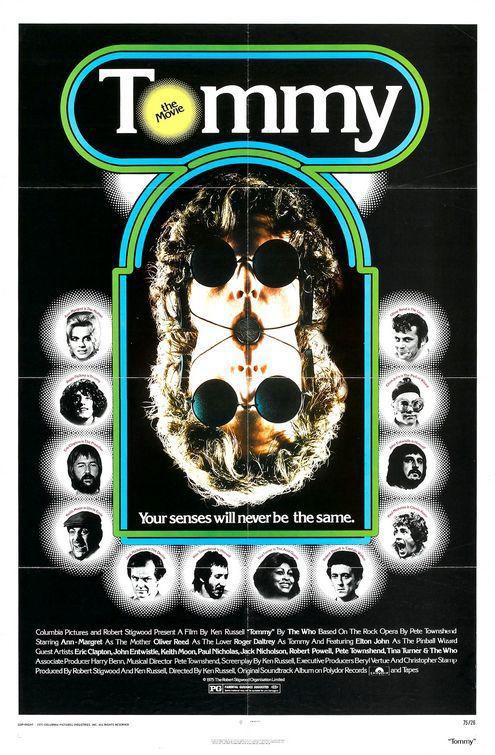 Special events this week include TOMMY screening during Late Night at Art House on Saturday at 10 p.m. Based on The Who's landmark rock opera, which celebrates its 50th anniversary this month, Tommy is the story of a psychosomatically deaf, dumb and blind boy that becomes a master pinball player and, subsequently, the object of a religious cult.
Nostalgia Night features FOOTLOOSE, playing Tuesday at 6 p.m. This beloved dance film was a star-making turn for Kevin Bacon as a rebel that shakes things up in a town that outlaws rock n' roll and dancing! Featuring classic hits by Kenny Loggins and scenes you know by heart, you're sure to lose your blues and cut foot loose to this wildly fun 80s classic!
As well, at Art House as part of its themed movie series in honor of great film, art and culture, is showing musicals each Thursday in the month of May. FUNNY GIRL will be screened Wednesday at 6 p.m.