Billings TrailNet is breaking ground in a Trailblazing Celebration at Zimmerman Park on Saturday, July 13. 
The event marks the groundbreaking of the Skyline Trail, which will connect Zimmerman Park to Swords Park with a trail for walking, running, and riding along Highway 3, according to Kristi Drake, executive director of Billings TrailNet.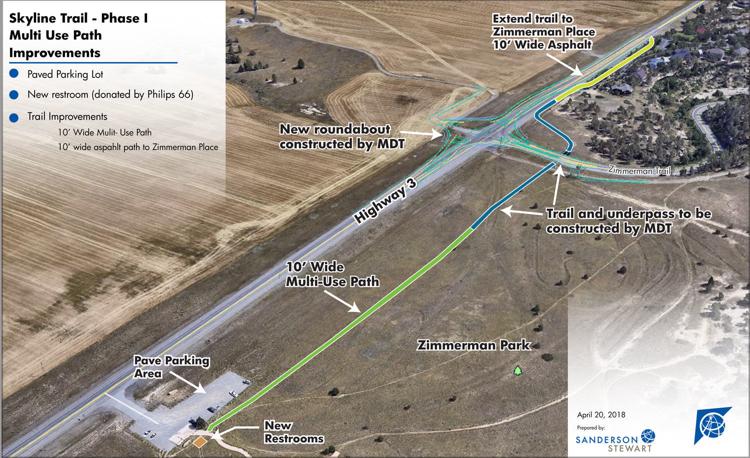 The event runs from 11 a.m. - 2 p.m., with a commemoration by Mayor Bill Cole and Mike Tooley, state director of Montana Department of Transportation.
Live music will be provided by Arterial Drive, and the group will be debuting a song they made for the event, titled "Along the Trail."
Raffle prizes, food trucks, trail activities, and a Family Fun Run will also take place. The run, which begins at 11:30 a.m., is hosted by Yellowstone Rimrunners, and no pre-registration is necessary.
You have free articles remaining.
"It took the collaboration of a lot of people and organizations to make this happen," said Drake. "There are so many people who are excited to see this trail connect Zimmerman Park to Swords Park, they have contributed thousands of dollars' worth of time, money and materials for this small portion."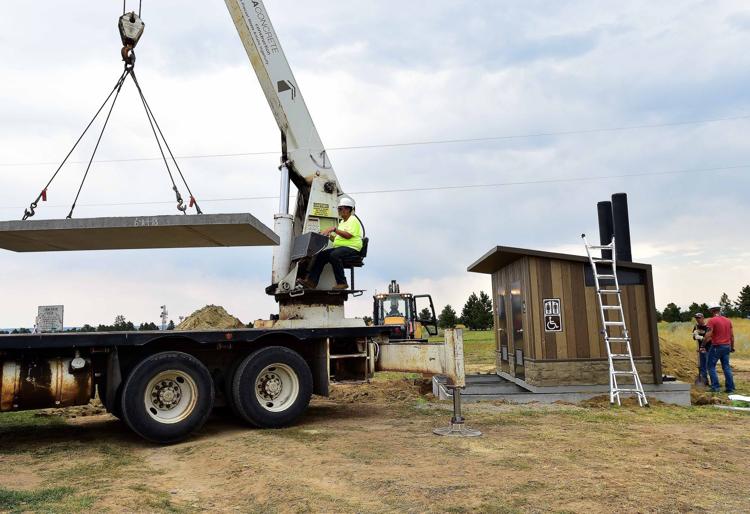 According to a press release, a segment of the trail will be built this summer, made possible by a donation of pavement from Riverside Contracting in collaboration with Yellowstone County Parks, Montana Department of Transportation, the City of Billings, Sanderson Stewart and Billings Parks and Recreation Department. A donation by Phillips 66 was used to construct a new public restroom at Zimmerman Park, which marks the beginning of the trail from the west.
The trail will complete the northern portion of the "Marathon Loop," a unique 26-plus mile trail surrounding Billings that provides walkers, runners and bicyclists the opportunity to experience natural features unique to Billings, including the rims and the Yellowstone River, according to Drake.
"The Marathon Loop, when completed, will also connect all major areas of Billings: the Heights, the South Side and the West End. This gives neighborhoods the opportunity to connect to the trail system and truly connects our community," Drake said.
Billings TrailNet is a nonprofit (501c3), grassroots organization whose mission is to promote a complete, community-wide trail system. Learn more at www.billingstrailnet.org or call 406-281-1244.