Born in Urbana, Illinois, 25-year-old pianist and composer Conrad Tao cannot recall a time he wasn't playing the piano.
"My parents have told me about how I would try to figure out 'Mary had a Little Lamb' and other nursery rhymes on the piano when I was very young – but I don't remember that. As I remember it, I have always played – I've never known anything else," said Tao.
Tao will be performing at 7:30 p.m. Sept. 21 at the Lincoln Center for the opening concert of the Billings Symphony Orchestra & Chorale's 2019 - 2020 season. 
The jazz-inspired production, "A 1920's Evening," features Gershwin's "An American in Paris" and Ravel's "Piano Concerto in G Major," both holding a special place in Tao's musical evolution.
Playing the piano and composing music is the truest expression of Tao's identity. At 14 years old, he was playing publicly and getting paid — but as a young boy, financial success was the last thing on his mind.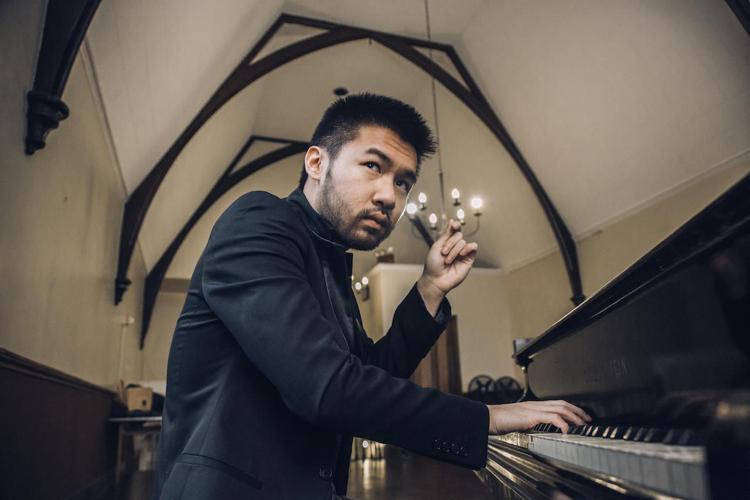 "I was part of a community that used this (musical) language and it made me really happy. At least at the time, I didn't really comprehend a desire for success – music was just who I was," said Tao.
As Tao grew and his craft evolved, he began to understand that it was moments of misgivings that often gave him the most insight to his musical maturity.
"Learning music is like conducting research in a laboratory. In the lab, if you mess up – that is something you should pay attention to. Don't focus on the results being not what you wanted or wrong – look instead at what did happen. Welcome the mistakes, pay attention to the failures – that is how things become personal," said Tao. "And when you share those personal moments, that is when people identify with your work."
The curtain closed Sunday at the Alberta Bair Theater for at least a year and a half, following a performance by the Billings Community Band.
Tao's embrace of trial and error has guided him to collaborating with artists who provide new, creative vocabularies. He is part of the Junction Trio, with violinist Stefan Jackiw and cellist Jay Campbell; produced choreography music for tap dancer Caleb Teicher; and gone full-on electric with vocalist Charmaine Lee. 
You have free articles remaining.
"Making something together that we nourish, care for and create is such a deep process," said Tao.
With such a skill set, Tao has been turning heads, recently appearing in The New York Times on a list of classical concerts that shouldn't be missed for his debut at Carnegie Hall. And, he was also named one of the best in classical music in 2018 by the newspaper, was touted as one of the top Baltimore arts performances this fall, and appeared multiple times in the Boston Globe for his confident skills at the keys. 
Now, Tao is collaborating with the Billings Symphony Orchestra & Chorale. This is his first time to Billings and the production holds meaning for Tao.
"There is a lot of cross-pollination in this program, 1920's jazz gives so many possibilities. 'An American in Paris,' which is typically set on film and theater, is presented in concert context – it's an interesting mix of influences," said Tao.
Ravel's "Piano Concerto in G Major" calls to a larger aspect of who Tao is as a musician – he recalls the innate relationship he had with the piece that has never let him go.
"I heard this concerto when I was about 7 or 8 years old in Chicago and it's always stuck with me. It's a piece that expresses joy and unfailing beauty – it's exhilarating. The second movement is so contemplative – it's fragile and strong all at once," said Tao.
In fact, it was Ravel's "Piano Concerto in G Major" that offered one of the most significant moments of Tao's musical life.
"I have a vivid memory from about 2008 when I was practicing the second movement of the concerto and I was in this room with large windows and mountains on either side of me. The sun had set and it was like, for the first time, I heard music in its totality: the notes on the page, the ambient birds and insects around me – the concerto opened another approach for me. It was a very profound experience to realize that there is something vital about listening to the environment around you," said Tao.
Whether you are novice to the symphony scene or the Jazz Age, "A 1920s Evening" encompasses a blend that Tao compares to a bonbon: it is deep, rich, sweet and light — and who doesn't like a bonbon?