Opening at the Babcock Theatre, 2812 Second Ave. N., VICE (R) explores the epic story about how a bureaucratic Washington insider quietly became the most powerful man in the world as vice-president to George W. Bush, reshaping the country and the globe in ways that we still feel today.
Showtimes: Fri., Mon. - Thurs.  4 p.m., 7:15 p.m.; Sat. 12:45 p.m., 4 p.m., 7 p.m.; Sun. 3 p.m., 6:15 p.m.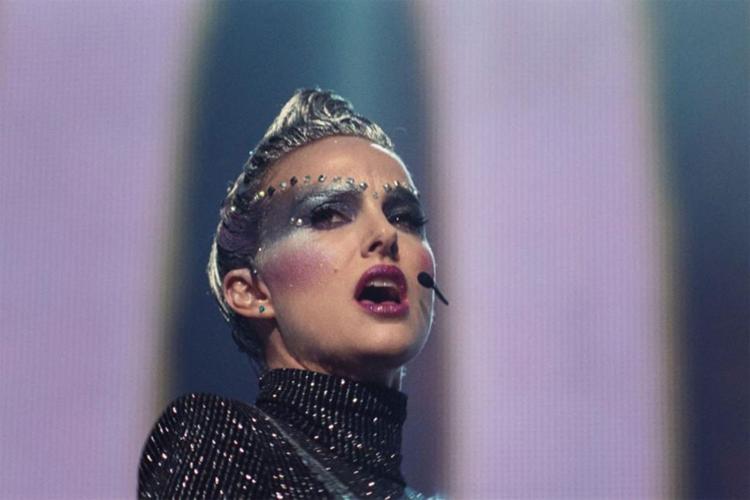 Two films open Friday at Art House Cinema and Pub, 109 N. 30th St., including VOX LUX (R), a 21st century portrait that begins in 1999 when teenage Celeste (Raffey Cassidy) survives a violent tragedy. After singing at a memorial service, Celeste transforms into a burgeoning pop star with the help of her songwriter sister (Stacy Martin) and talent manager (Jude Law). Celeste's meteoric rise to fame dovetails with a personal and national loss of innocence, consequently elevating the young powerhouse to a new kind of celebrity: American icon, secular deity, global superstar. By 2017, adult Celeste (Natalie Portman) is mounting a comeback after a scandalous incident almost derailed her career. Touring in support of her sixth album, a compendium of sci-fi anthems entitled, "Vox Lux," the indomitable, foul-mouthed pop savior must overcome her personal and familial struggles to navigate motherhood, madness and monolithic fame.
Showtimes: Fri., Sat., Wed., Thurs., 3:30 p.m., 8:30 p.m.; Sun. 3:30 p.m.
ANGEL (R) is set in Buenos Aires, 1971. Carlitos is a seventeen-year-old youth. As a young boy, he coveted other people's things, but it wasn't until his early adolescence that his true calling — to be a thief — manifested itself. When he meets Ramon at his new school, Carlitos is immediately drawn to him. Together they will embark on a journey of discoveries, love and crime.
Showtimes: Fri., Wed., Thurs 6 p.m.; Sat. 1 p.m., 6 p.m.; Sun. 1 p.m.