Brandon Griffin, general manager of Ernie November, has ordered "damn near every single thing they have" for Black Friday Record Store Day and expects shipment of nearly 100 collectible and limited-edition records to offer on the busiest shopping day of the year.
Griffin is most excited for Pearl Jam's first unplugged album. "It's probably the biggest title, and that's the one the people have been calling about."
Black Friday Record Store Day celebrates independent music retailers with highly collectible vinyl records that are only available at indie record stores. Many releases are limited to just a few thousand pressings for global distribution.
The catch: Record store retailers can't hold records for people, and they often don't even know what they're getting until the shipment arrives. That's because the folks behind Record Store Day divvy up these records across the country in an effort to promote local music shops and attract more shoppers.
And it's first come, first served at all participating retailers. 
"We order as much as we can and we hope for the best," said TJ Goodwin, co-owner of Cameron Records. From John Lee Hooker to Pearl Jam, he expects plenty of exclusive releases across genres.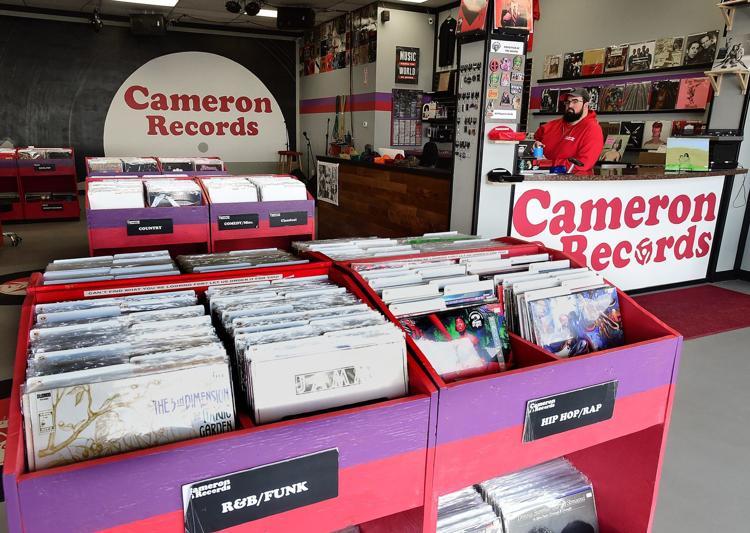 Cameron Records opened on Central Avenue in April, becoming the third independent record store in Billings, which includes Ernie November on Grand Avenue and Smiling Dog Records downtown. Used vinyl records have been a part of Oxford Hotel Antiques' business for about 15 years, and within the past couple years, owners Mike and Alexandra Gregory have started selling new records, too.
Goodwin, who opened Cameron Records with his longtime friend Andy Brown, said the shop is thriving. They named the business after Goodwin's son, Cameron, age 8, so it has a familial feel. And they're open seven days a week. There's even a shop dog, Tucker.
"Sometimes customers come in to just talk music and hang for a few hours," said Goodwin. "That's what a record store should be, and that's the best job in the world."
With global online retailers gobbling up market share and more and more people streaming their music, such community has become rare, though both Cameron Records and Ernie November are seeing their businesses expand, and vinyl records are expected to outsell compact discs for the first time since 1986.
"The funniest thing I've noticed," said Griffin, with Ernie November, "is that you will have 60 people in here, and they're all looking for something else. Everyone has their thing that they love."
Ernie November has locations in Sioux Falls, Rapid City, Cheyenne, and Billings. The first shop opened in 1983 in South Dakota, and the Billings location opened in 1993.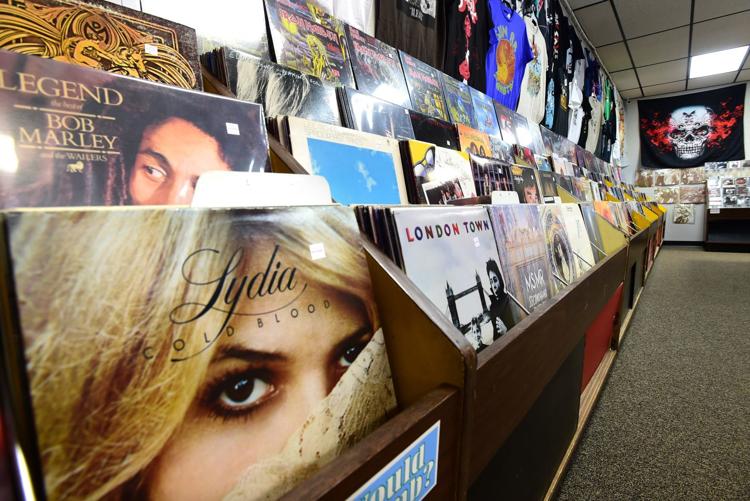 Griffin estimates at least 1,000 used records are out at the shop, and they bring in new vinyl releases every week. The shop also deals in clothing, novelty items, jewelry, incense, and more. You know you've been shopping for records at Ernie's when you come home smelling of Nag Champa.
Passion has kept the doors open, but year over year, Griffin said he sees more records heading out the door.
"It's something you can touch in a world of instant gratification and Spotify. To take home your favorite record and rip it open, there's a little more to it than a lot of other ways to listen to music. And of course, the hunt."
Vinyl junkies
Black Friday is a smaller version of the yearly event, held in April to celebrate the nearly 1,400 independently owned record stores in the U.S. and thousands of stores internationally.
The event was launched in 2008 by a group of independent record store owners. That first year, Metallica hung out at their favorite music shop in San Francisco meeting fans. Now, many stores have guest appearances by musicians, often as a surprise.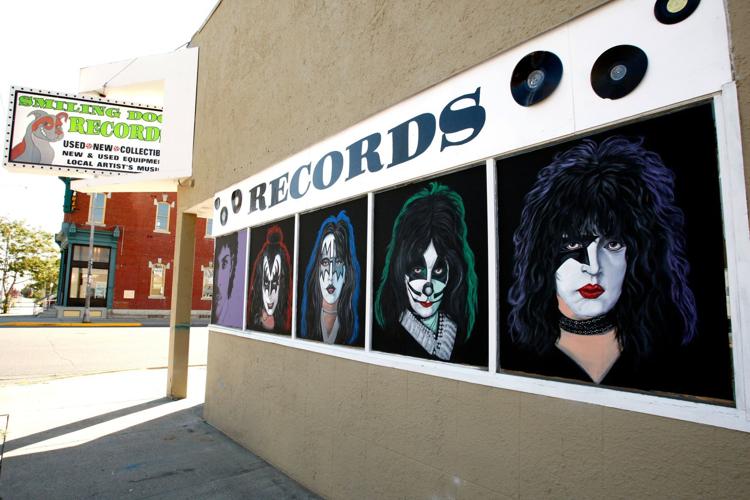 Earlier this year, Pearl Jam was named ambassador of 2019 Record Store Day. In a press release, Pearl Jam guitarist Mike McCready described independent record stores as hugely important to him from a young age. "Before I even really knew what they were, there was a certain feeling of 'this is a dream come true,' and it's a wonderland and there's so much to learn in here ... and it's still that way."
Smiling Dog Records on the corner of North 27th and Minnesota Avenue opened in 2016, and started participating in Record Store Day right away. Owner Michael Ludlam named the shop after his beloved pit bull, Baby Ludlam, who died last week from cancer.
This hardship, compounded with sluggish sales, has hindered Ludlam from his typical Record Store Day order, so instead he is digging through his immense record collection (estimated at more than 11,000 records and CDs), to offer some rare gems during Record Store Day.
In recent weeks, Ludlam has posted on the store's Facebook page asking for community support to stay open. "I love music. It is my life. It is the real reason why there is a store," Ludlam posted to the store's Facebook page. "The conversations I had this week are the connections you will never find shopping online."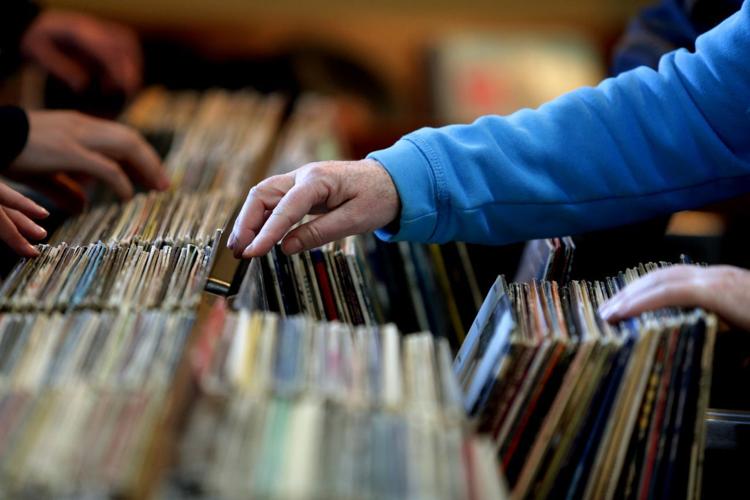 Music for all
At Cameron Records, a community stage has helped the business flourish.
Magnolia West, a college freshman, has planned (with the help of her peers) a few events at Cameron Records, including Jolly Fest on Dec. 7, featuring a dozen local bands and area artists displaying and selling works.
"For all of us, being really young and them just having full trust for us and our ideas is super cool," West said. "I know at first when we went to go ask them about it, we were kind of nervous they would say no."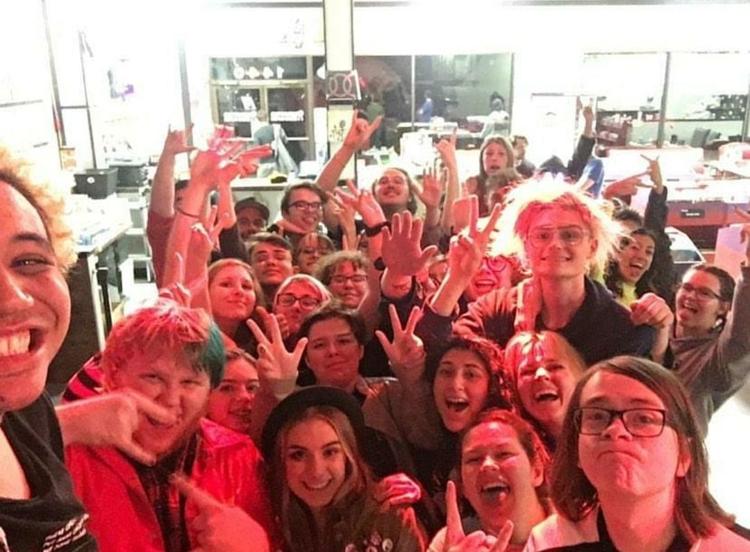 Caleb Haynes, age 19 and an organizer of Jolly Fest, is a convert. "There's just something so special about getting vinyl pressings of albums. It feels like you truly own that record, like you're getting in on secrets that album holds that others who buy it digitally are missing out on," he said.
Stay up-to-date on what's happening
Receive the latest in local entertainment news in your inbox weekly!